Any time a new video from Jack Clark surfaces, you know you are in for a treat! Check out some clips he stacked over the past few months at a couple different parks! It turns out Jack is no longer riding for Haro, so brands… You might want to get on this before he gets snatched up! So good!
"Spent a couple of cold wet months filming all over Essex and at House of Vans which was suppose to be for Haro Bikes as a bike check. However since 2015 Jack is no longer riding for Haro and we can't be putting a video like this to waste. Jack would like to thank Haro for a great 2 years and looks forward to the future.
Jack still rides for Vans, Vocal and FTL
Filmed with a Canon 60D and Edited with Adobe Premiere cc"
Filmed and edited by Rhys Savage
If you haven't taken notice of Justin Spriet yet, you're completely blowing it! Hit that play button to watch his section from Fit Bike Co.'s "Holy Fit" DVD and watch him crush it with barspins, crank flips, tuck no handers and plenty of style! This one will get him on your radar for sure! Hell yeah, Justin!
Filmed & Edited by: Stew Johnson
Music: "Call Me," Blondie

All photos by Mark Losey / Nike BMX
If there's one huge perk to BMX, it's the option and freedom to ride anywhere you want in the world. Everywhere you go there are new spots, new people, new experiences just waiting for you and you have your bike to give you all the reasons in the world to hit the road. Dennis Enarson is a traveling machine with more miles logged in a year than most traveling businessmen, so we figured we would hit him up with a few questions to find out some of his favorite and least favorite parts of traveling are! Let's see what he had to say!
Name: Dennis Enarson
Check It >>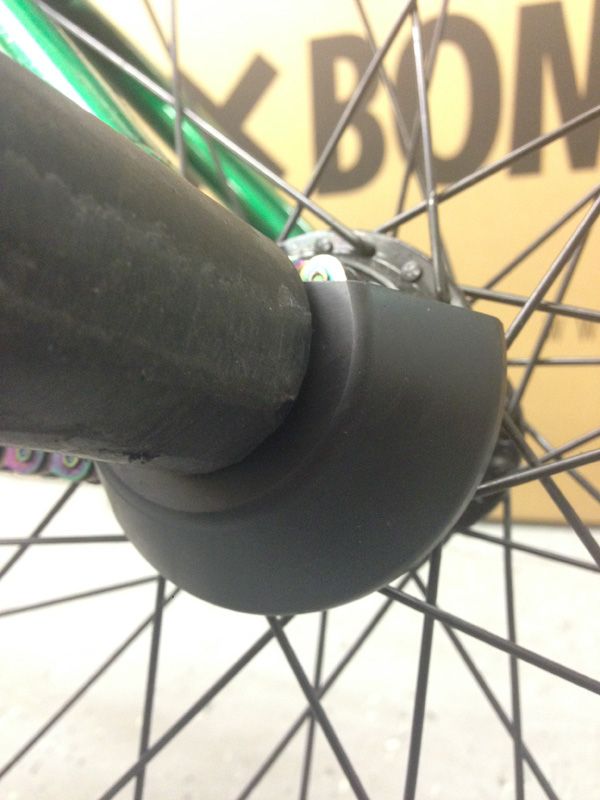 Yesterday we got a sneak peek of Mutant's External Hub Guard… Then today we woke up to an interesting message from Eclat that included photos of a similar hub guard they coincidentally are also working on one called the Overguard! Turns out we might just have a few options for these external hub guards in the near future which is a good thing. Here's the direct word from Eclat about their guard… Check out more photos after the jump!
"In today's world of peg trickery and heavy street riding, hub guards are simply a necessity for any rider. For 2015 we have been hard at work on a whole series of groundbreaking new products, designed with the modern street rider in mind. Here is a look at our new Overguard we've had in development for a while now. The Overguard is a universal drive-side hub guard. Fully CNC machined out of heat treated 4140 chromoly, this guard is not only totally indestructible but also highly functional. The idea came about when we realised how much hassle most riders have when trying to get a driver side hub guard that will be compatible with their rear hub and not be susceptible to damage. We went to the drawing board and what we came up with was a unique design that allowed the guard to fit to pretty much every hub/frame/peg on the market.
The advantage of using Chromoly for the Overguard is that it's super strong, slides like butter and wont break the bank either. The two threaded bolts keep the guard in place and prevent it from moving. The guard is thin enough to sit between the peg and the dropout and then over your chain, simply bolt it on and you're ready to give this thing some serious damage. The Overguard will also happily sit on your non-drive side too, so you can actually run two of these puppies and never worry about missing a grind again. The Overguard will be available later this year, look out for more info on this and other new Eclat products coming soon…"
WHAT DO YOU THINK? Let us know in the comments below!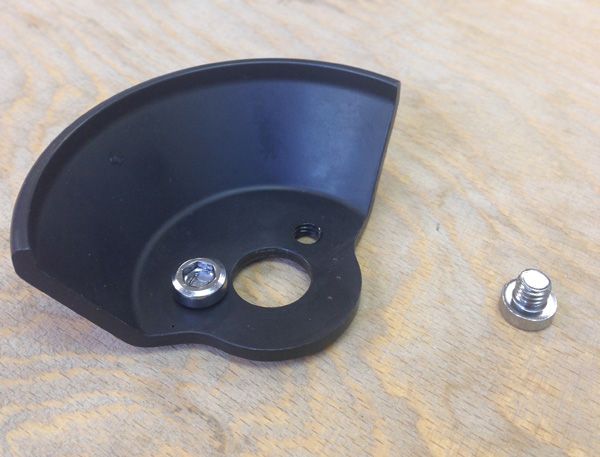 Click "Check it!" for more photos…
Check out Shane Weston's FIRE section from the Dan's Comp "Roll Call" DVD that's fueled with rage and some amazing freecoaster action! Hit play!
"Shane Weston's full section from the Dan's Comp Roll Call DVD. Filmed and produced by Stew Johnson, for Dan's Comp. Watch in HD for the best viewing experience. Anger mis-management and freecoaster goodness."
ALL SECTIONS FROM "ROLL CALL" CAN BE FOUND RIGHT HERE
Here's one I know a TON of you have been waiting for… Chad Kerley's section from the Dan's Comp "Roll Call" DVD now online! MUST SEE.
"Chad Kerley's full section from the Dan's Comp Roll Call DVD. Filmed and produced by Stew Johnson, for Dan's Comp. Watch in HD for the best viewing experience. Chad got taken out on that first clip and his filming time was cut short, but he came through like a pro in the end."
ALL SECTIONS FROM "ROLL CALL" CAN BE FOUND RIGHT HERE
Here's an exclusive first look at a little gem Mutant Bikes are working on down in Portugal! Some of you might recall the Insight we dropped on their Peguard peg and hub guard combo a little while back. A number of you had mentioned it would be awesome if it was also available as just a guard… Turns out that they were already working on that as well! This guard is made from heat-treated chromoly and is designed to fit over all frames, drive and non-drive side. You simply slide it on your axle, slide your peg on and tighten it down and you are good to go! No word on the exact release date, but I could see a lot of people being psyched on this. I know the Peguard works great.
What do you think? Let us know in the comments!

All photos by Arnaud Mauler
When you think about stylish riders, there are always a handful of guys that instantly come to mind and we would be willing to bet Kevin Kalkoff is one of those guys! Kevin has been blowing peoples minds with his riding for years now and after making some moves and joining The Shadow Conspircy and Subrosa's line up at the end of last year, we figured an interview was well over due! We won't lie, were huge fans of Kevin, so this is one we are more than psyched on getting the opportunity to do! Let's see what he had to say!
Name: Kevin Kalkoff
Check It >>
CLICK TO SEE IT IN HIGH RESOLUTION
Here's an exclusive first look at Demolition's brand new Marble colorway that will be hitting shops and mail-orders worldwide in March! This colorway will be available on their Brace, Stylus and Top Lodes stems, the Merrit and brand new Markit X Demolition sprocket, Rogue, Rolls, RotatoR, Bulima and Ghost Hubs, Zero rim and their Pivotal and Tripod Seat posts! If you're feeling this, hit your local shop and tell them to get ahold of 180 Distribution as soon it drops because this stuff will go FAST.
You can find out more about Demolition Parts and their products by visiting their website — DemolitionParts.com
Specs and details on each of these products that the Marble colorway will be available on can be found after the jump!
Check It >>
The past few years we have partnered up with Over The Top Skatepark here in Minnesota to throw our annual BV JAM that has always been a good time! After doing contests for the last few, we decided to mix things up a bit and just throw a massive session at the park as an excuse to get everyone together to ride, have a good time and get hooked up with a ton of FREE product from our sponsors!
THIS IS NOT A CONTEST
The Union Winter Jam is going down February 14th from Noon – 8PM! It'll be $10 at the door like a normal session! The main goal of this is to get everyone together to ride and have a fun session since it's pretty hard to get motivated when the wind chill is -35 degrees like it has been a few times this winter! We'll be throwing different mini jams throughout the day like a rail jam, best trick on different setups, foot down, longest skid, the vert wall sticker challenge and more to win product! Also, we'll be doing a big product toss at the end with everything we don't give away throughout the day!
So, if you're looking for a good time. Get to Over the Top Skatepark at Bluff Valley Campground in Zumbro Falls, Minnesota on February 14th! We promise it will be a good time!
HUGE shout out to all the sponsors for this year to help us make this happen! We want this to be the biggest session to go down this winter!