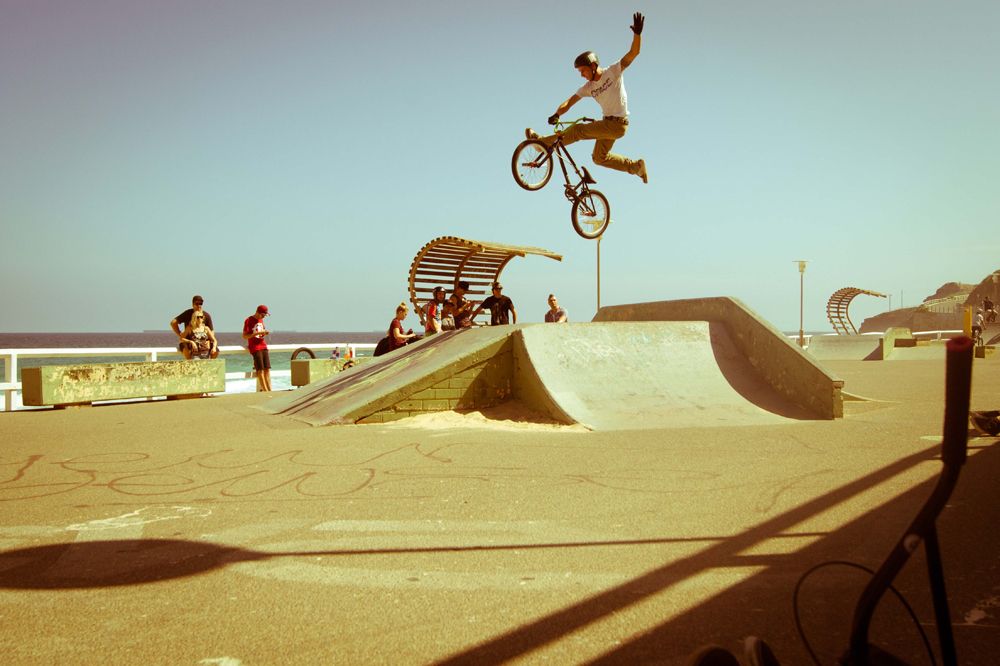 This one hand indian over the box is definatley a refreshing trick.
That wraps up this dialed photogallery by Kris Humphries! Shout out to Scott Greentree for organizing the day. Rest in Peace, Andrew Leggett. You're missed and not forgotten!
Head back to the front page for more ORIGINALS or hit up the Daily Section for all the latest videos, news, products and more!
---