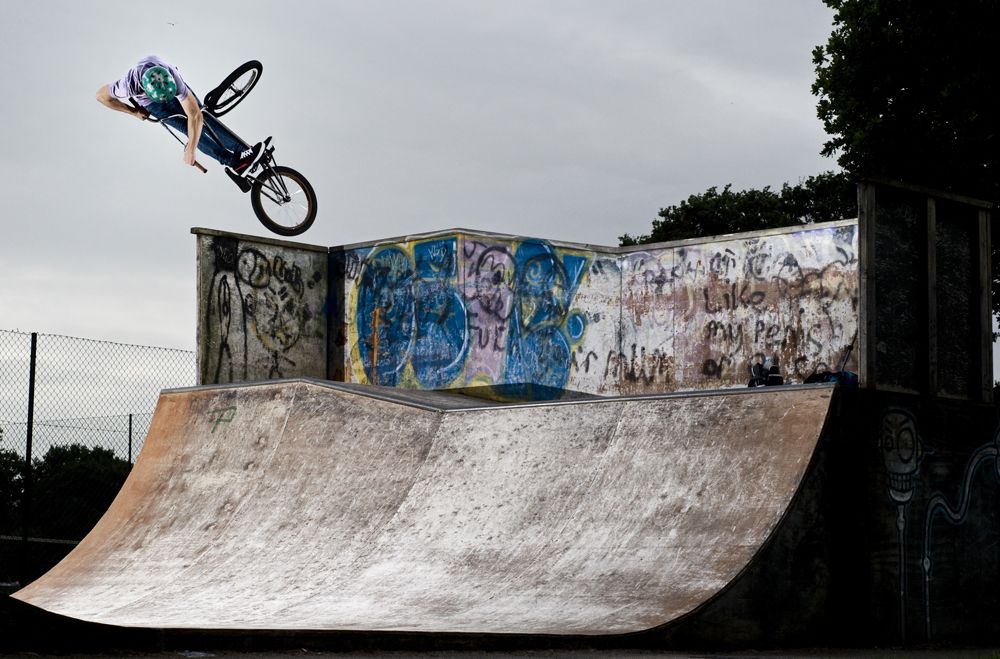 Sam Bristow – Turndown Air, Partridge Green – Sam easily has one of the best riding styles around where I live and near enough everything he does looks good.
Sam Smashes out a Turndown just before packing up for the day.
Alright, that wraps up another dialed photogallery! If you like what you are seeing don't forget to "Like" this up top and tell your friends about it. If you want to see more of Conor's work, hit up his website — ConorStevens.tumblr.com.
You can also head back to the front page for more Originals or you can head over to the Daily Section for all the latest videos, news, products and more!