Every now and then we get on a little nostalgia kick and start looking through Google images to find some classic parts we used to run. It gets us thinking about how much things have or haven't changed with BMX parts and just how crazy things used to be. We recently got on a kick about BMX pedals and started trying to think of a bunch of the classics. We hit up our Facebook page for some ideas and ended up collecting a real good list. We decided to hunt down some photos and piece together this post going through a bunch of favorites with all the different shapes and styles we've seen over the years. Ready for this? Are your shins starting to burn? Are you having flashbacks from a time you blasted your shin and blood started running down your leg like Niagara Falls? Well… If not, you will be.
We're always psyched when our friend Nick Steben hits us with a set of his latest photos for us to check out! As many of you know, Nick is always on the move, but recently has been spending most of his time in Southern California soaking up the sun and enjoying the endless spots, but has recently made the move back out east. Check out a bunch of photos featuring the likes of Matt Priest, Jeff Klugiewicz, Nathan Williams, Albert Mercado, Chad Osburn, Mike "Hucker" Clark, Craig Mast and more in this new photogallery!
In The Union's existence, we have worked with a lot of different photographers and filmers on original content. We have always wanted to work in some creative writing as well, but we didn't quite know just how we wanted to go about it. Then, the other week Stuart Fenton hit us up asking if we would be interested in giving something like that a go and we decided to see just where we could take it! Today we are presenting you our first Editorial and we think it turned out great. Let's take a look at this great piece by Stuart with with a perspective on Front Brakes and their current status…
"Over time every style of riding has had a moment in the sun, only to fizzle away and immerge reinvented years later. It's the Double Helix phenomenon; when one style or fashion is in an ascent, another is in descent. In the context of BMX it means that riding is always evolving and never standing still. Over the last ten years we have seen a park riding boom, a trails revival and now we find ourselves perched firmly on a 3.5 foot waxed marble ledge. The same phenomenon can be observed through the popularity of freestyle era four piece bars, which ten years ago would have been laughable. Four piece bars were the badge of the BMX dinosaur, not the forward thinking BMX revolutionary! Additionally, we've also seen the popularity of once neglected front wheel manoeuvres, another remnant of the Freestyle days and the flatland foundations of BMX….
If you follow Aaron Ross on Twitter or Instagram, there's a good chance you caught a glimpse of one of his two new signature shoes; the Scout and Marana Vulc. If you have been riding BMX for a while, there's a good chance that you pretty much rock the same shoes whether it's riding, chilling or just out around town. A little over a year ago we started seeing a more comfortable style of shoe popping up that is light weight and more ideal for wearing when you aren't riding. A perfect example of this in the Scout from Etnies. For 2015, Etnies and Aaron decided it would be a good idea to do a more traditional BMX shoe to go along side one of these Scout shoes. We we're really digging the look of these, so we decided to pick up a pair to get a closer look! If you're looking for some new shoes to wear when you aren't riding, these might just be what you are trying to get on your feet. Let's take a closer look!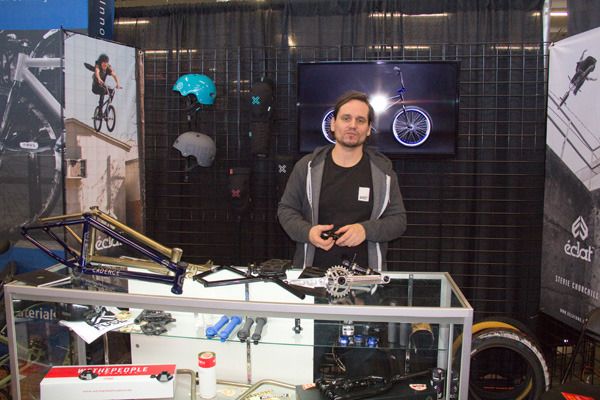 Last but not least on our list of BMX brands to visit at Frostbike 2015 is the new comers to QBP's brands they carry; Wethepeople, Eclat and Fuse Protection! It was a good chance to catch up with the man behind the brands, Harry, to talk about some of the new products they have available and really get an in-depth look at what makes them unique. There's a bunch of items you'll want to get a good look Let's do this!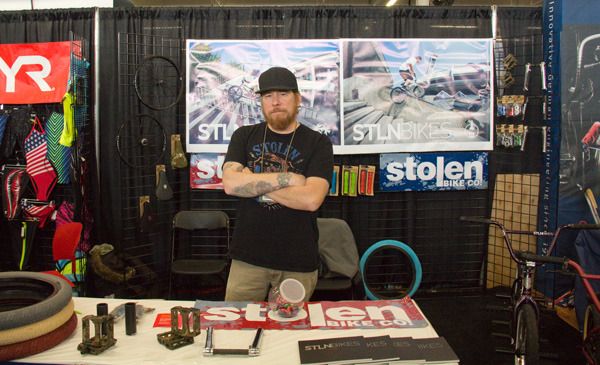 Cruising right along at Frostbike 2015. We made our next stop over at the Stolen Bike Co. booth to see what was new with David Wooten and to get a look at some of the fresh product they had on display! As always, Stolen had something new to see, so let's get into this and take a closer look!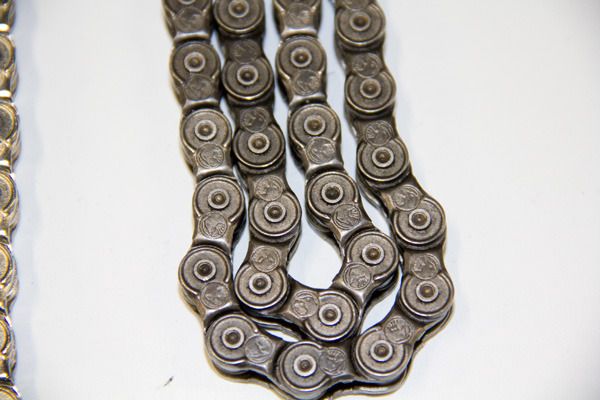 The next stop at Frostbike 2015 was a stop at The Shadow Conspiracy and Subrosa Brand booth to see just what Ronnie Bonner and Ryan Sher have been cooking up since we caught up with them at Interbike! Turns out they have a bunch of new product dropping next month, so let's take a closer look at just what's coming!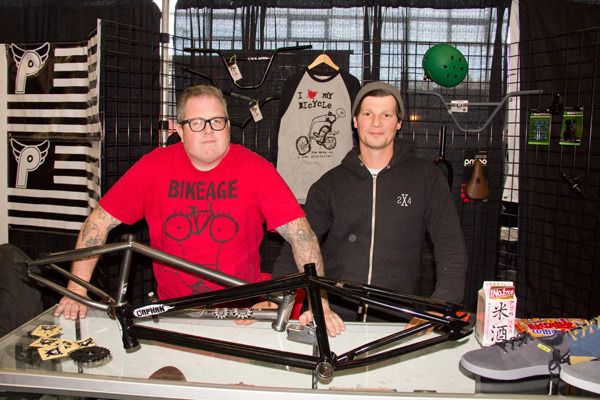 Next stop on the Frostbike 2015 adventure was to the FBM to catch up with Steve Crandall and find out what they had cooking these days! As always, Steve was loaded with good, clean, wholesome entertainment and there were even a few new items like their new sprocket and stem to check out! Let's get into this!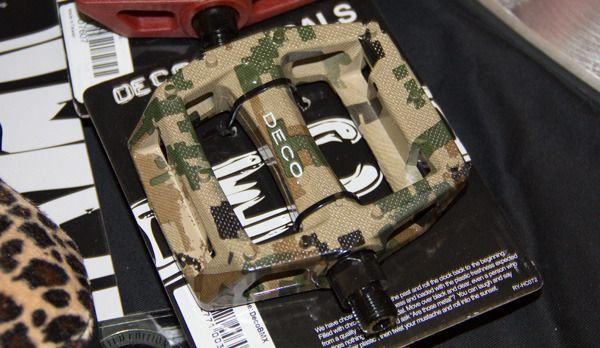 While we were cruising the Profile Racing booth at Frostbike 2015, we had the chance to catch up with the one and only Chad DeGroot to get a look at a few new items that he cooked up for Deco this year. Although he didn't have his full range, he did have some rad new parts with plenty of color to see! Let's do this!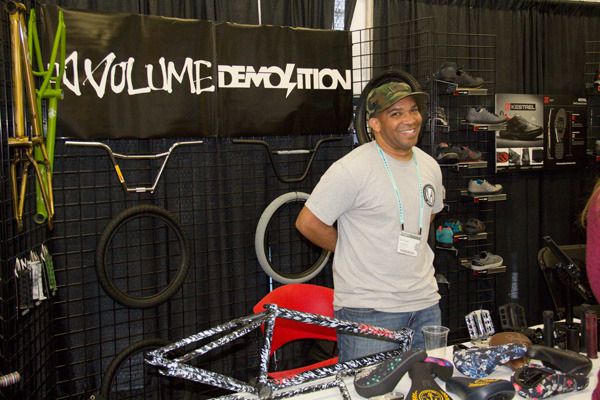 The next stop at QBP's 2015 Frostbike was the Volume Bikes and Demolition Parts booth to get a look at all the fresh new product they have cooking up or that is already available! We are sure you will see something you like in this one, so let's take a look!