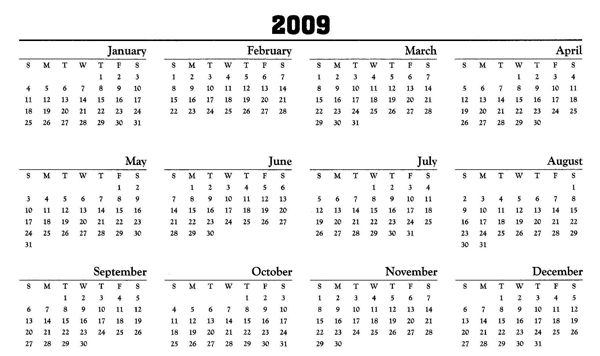 2009 is just a few short days away from being complete, and the new year will begin. This year was pretty crazy for me personally. I have trouble remembering everything I did, but that's why I always have a camera with me. It helps me put the pieces together (my memory is a little fuzzy after a couple concussions). I've stored all my photos into my hard drive and thought it would be pretty cool to go over the year with some of my favorite photos and videos. So follow me…

I had a fairly slow start to my year, I went to San Diego in December, but that was 2008 so that doesn't count. I guess I didn't really do anything for a few months travel wise. I spent quite a bit of time at home, and riding some local indoor parks when I could. I was still going to school full time (17 credits… 13 is full time) and I guess I didn't really have that option to just hop on a plane and go somewhere whenever I wanted to at the time.
The first big thing I did this year was the contest that I held at the now closed Renegade skatepark on January 18th..

I've been doing contests for quite a while, so it's always a fun challenge to get everyone together. This contest was awesome for the simple fact that I had enough product to give away from everyone to get something, and the number of people who showed up. I remember showing up to the contest that day with real no plan on how we were going to judge it beside the idea of making everyone else pick who won and not a couple of judges. As you can see by the video, it turned out okay and there was nothing but good times. I'm hoping for 2010 I can cook up another good time… Lets cross our fingers for some thing to fall into place.
In February Quality Distribution had Frostbike. This is their yearly deal similar to Interbike, but smaller and with only the brands they distribute. I some how managed to get a pass from a few friends who worked* there under UGP.
The whole deal with Frost Bike (link to post with photos and such from it), is that since it's mid year, a lot of the brands really didn't have much for new stuff to show since Interbike. It was more of a really cool chance to catch up with a few people like Nuno, Jim C and the guys from Eastern to B.S for a while. Either way, it was a pretty fun day and another "big" event I covered.
March rolled in as a fairly uneventful month. However, if I remember right this is the month that I got offered a spot at Dig BMX Magazine to do their website. Obviously, I took it. I can't believe it has already been that long since I started helping them out. 10 months? Woah… I still remember the day Povah asked me if I'd be into doing that, then Will calling me while I was having a solo session at the skatepark last summer. So crazy… but definitely one of the best things that happened for me this year.
So in came April, spring was on the verge… Riding outside seemed like a possibility, and I was stoked. You really appreciate dry warm weather when you live in a place like Minnesota.

More BMX >>
I got word that the ASA tour was going to be coming to Minneapolis, and they asked if I wanted a pass to get in and shoot photos and video from it. I was into doing it and it was good because I got to see some old friends like Matt Coplon, Chad Degroot and Tom Haugen. I also had the chance to meet a few guys like Daniel Dhers (which I think I actually met before but don't remember where? Interbike 07? I don't know) and Rob Darden. The contest was more like a demo, but it was fun just because I had never been to an event like that with an arena and everything. It was pretty cool because this was my first time I ever had a "media pass" to get through stuff. I also was about 3 feet away from Jared Souney and had no idea. How embarassing?
In May I stepped up and moved BMXunion over to Word Press. This was the first time I actually paid for hosting, and did things a little more "professional" than the old Blogger and free way of things. I also met Andrew Brady because of this. He was the one who did the site, and I've since had a few chances to party with him since.
Then June came around and time really started flying. I made the trip down to Chicago for the Dew Tour to shoot photos with my recently purchased Canon T1i. I was stoked I finally had an excuse to buy a real camera. I spent a lot of money this summer actually… It's crazy that I've made enough to come out a little ahead from where I started this year. Either way! Back to the point! So I got to Chicago and my first stop was Kevin Porter's coffee shop "Delicious" which I need to thank Kevin for. He let me leave my car at his place for a few days while I stayed at the hotel to avoid dropping like $200 on parking. I appreciate that, and the breakfast you made me! If you would have told me someday Kevin Porter would make me breakfast someday when I was watching Fox Expendable 3 for the first time, I would have laughed and called you dumb. That's how weird my life has been lately.
So the contest kicked off and I got a taste at shooting a real contest. Let me just say it's harder than it looks. Here are a few of my favorite photos…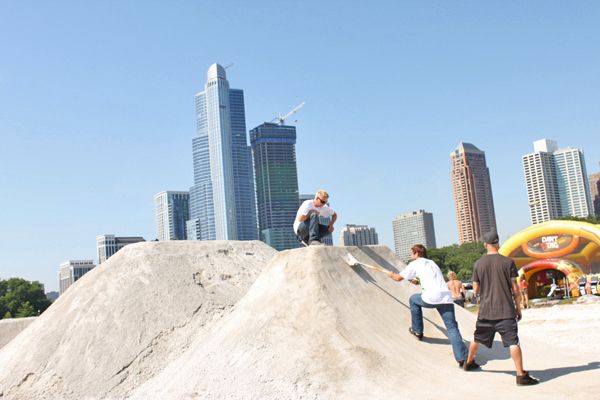 "Holy shit, it's Fuzzy Hall… My brother would freak out! I gotta text him." That happened.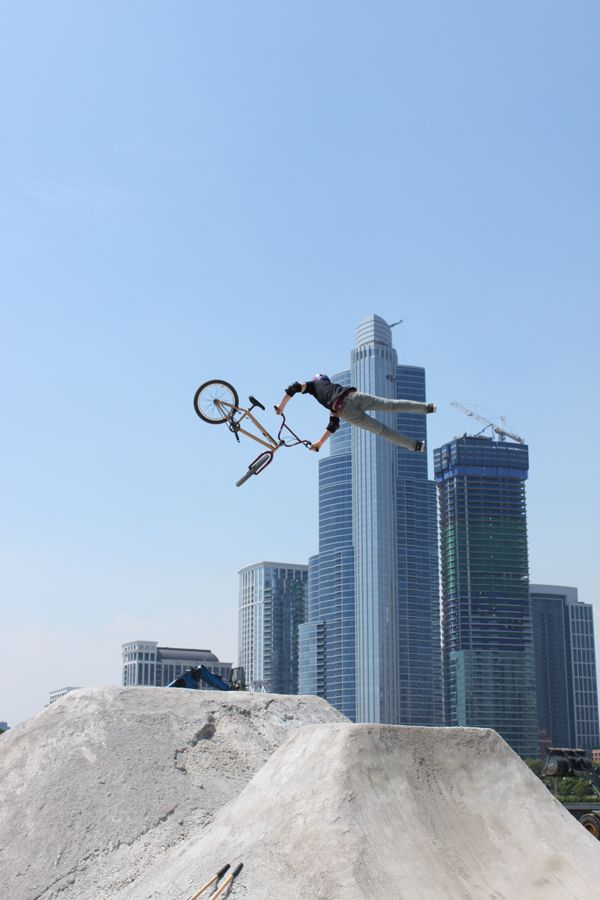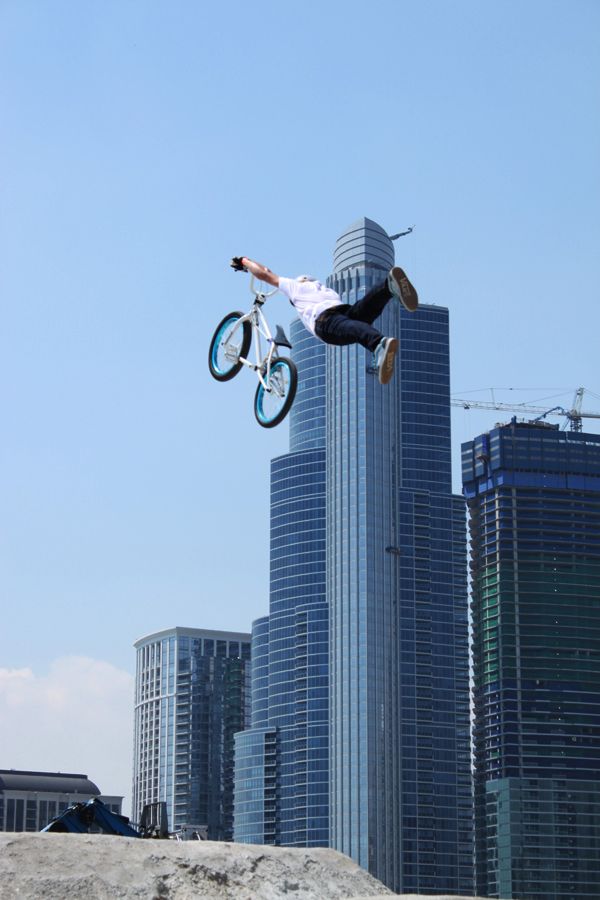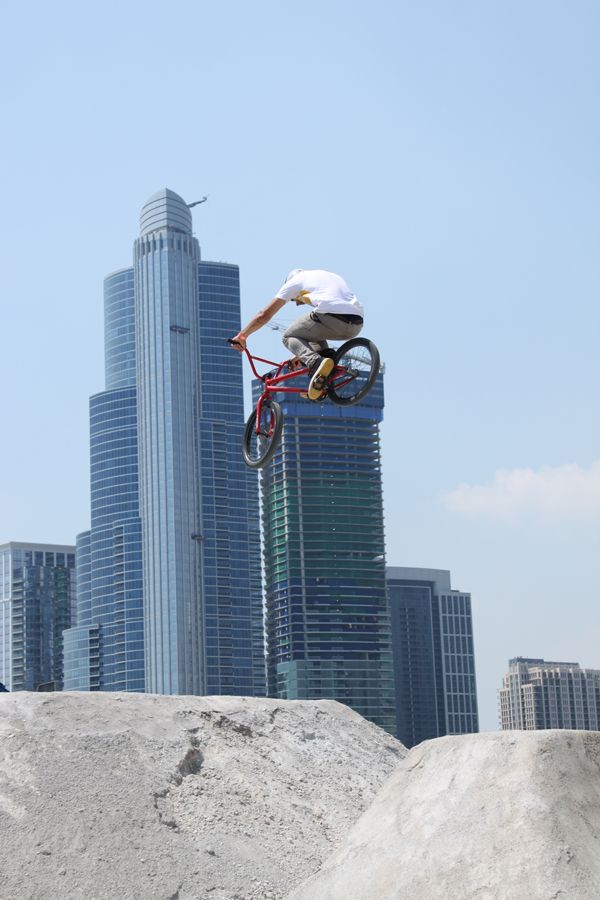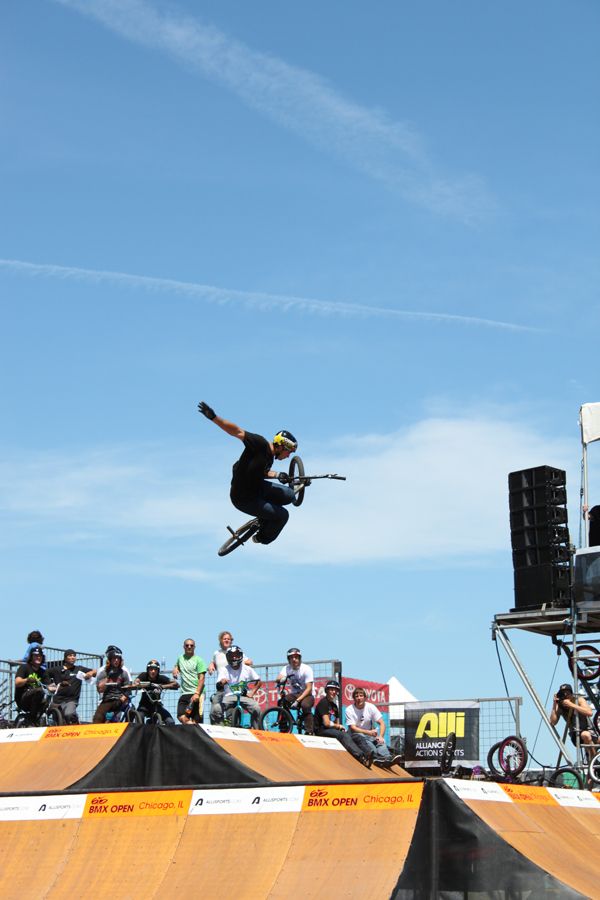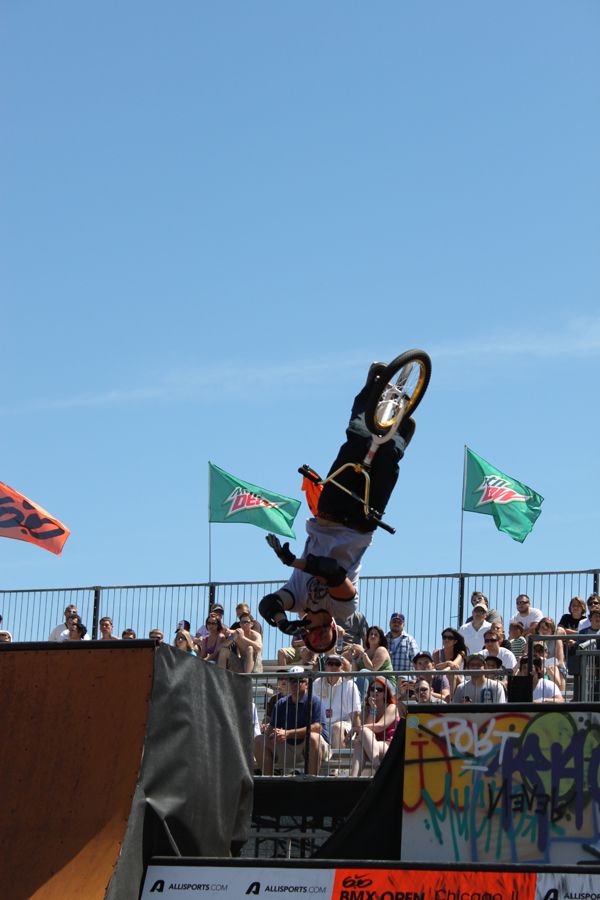 This was the first time I met Big Daddy. I snapped this photo and he freaked out… He literally dragged me to Fuzzy Hall to show him. It was really funny and a crazy way to be introduced to a legend.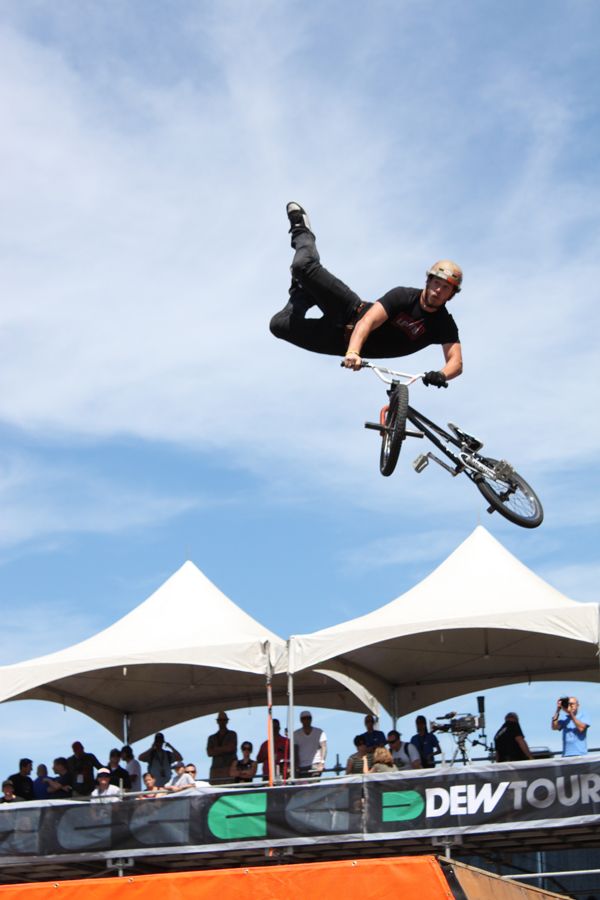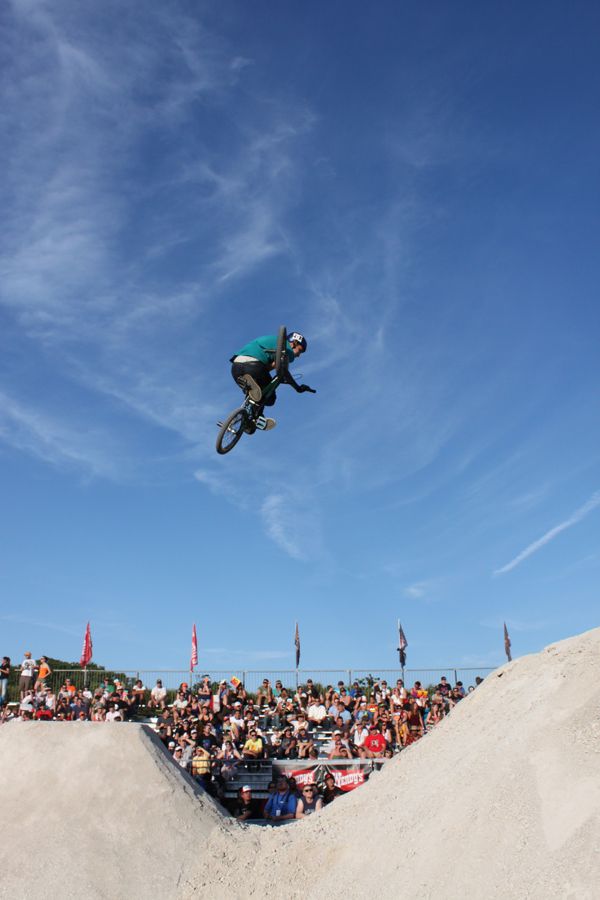 All right, I better fess up to this one. Chris Doyle has been my favorite rider since day one. I got hooked when a kid at the local trails had a 6 pack and told me about him. I saw old videos and photos was a fan instantly. So fast forward 10 years and I'm hanging out under the bleachers in Chicago. It was hot as hell, and I was just going through a few photos. I hear "Hey man, are you Kurt?" and look up and see Chris. My brain exploded. "Dude, he knows who you are?". I don't think he had any idea that I was freaking out, but I'll admit I did. We talked for a bit and I always wondered if he thought I was a weirdo after that…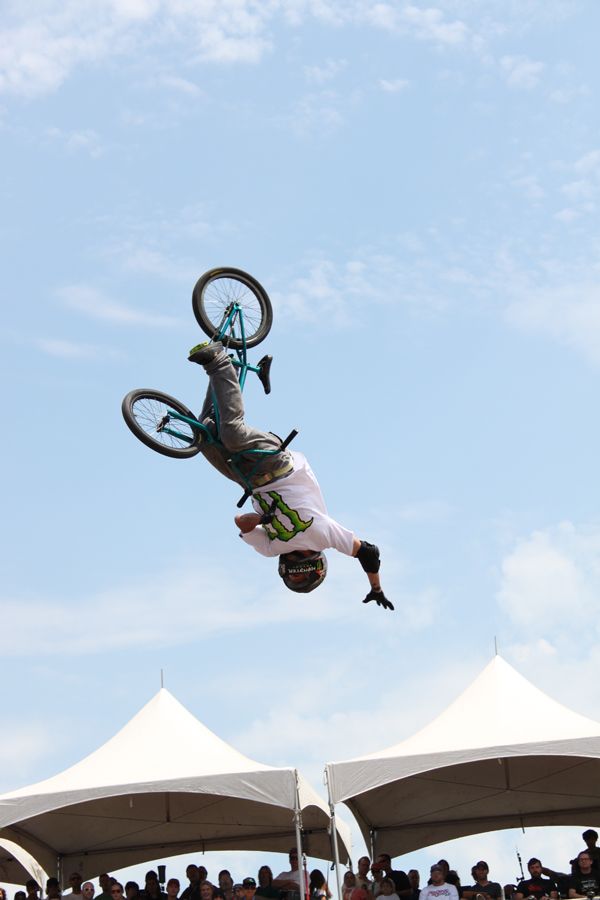 Mirra still got it…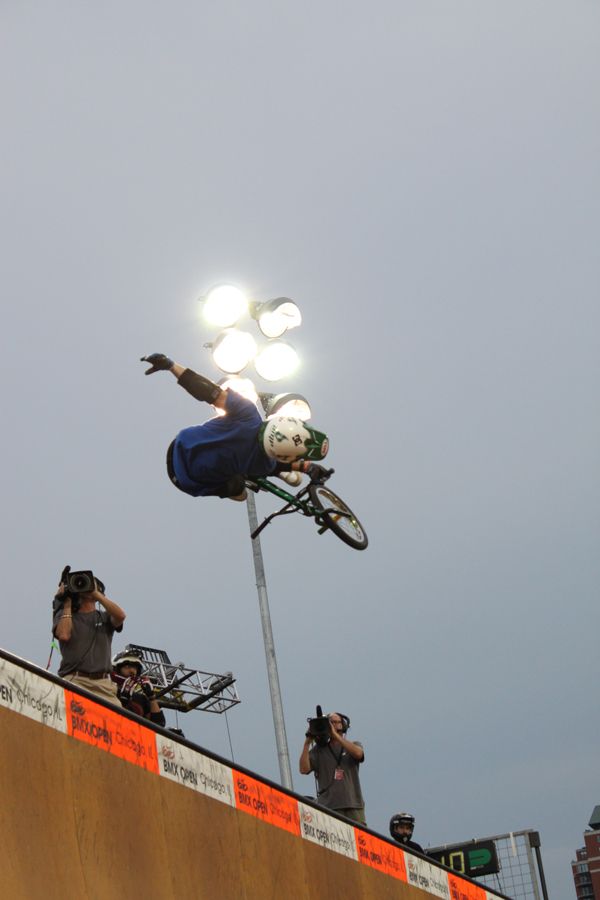 This was the first time I got to watch a vert contest with guys like Bestwick and Chad Kagy. I had a HUGE gain in respect after watching that.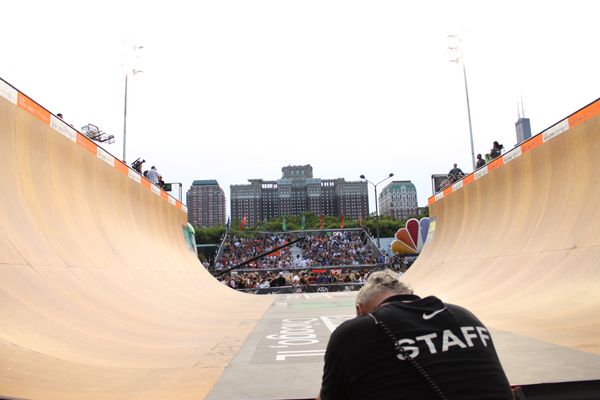 One of those "wow, this is crazy" views.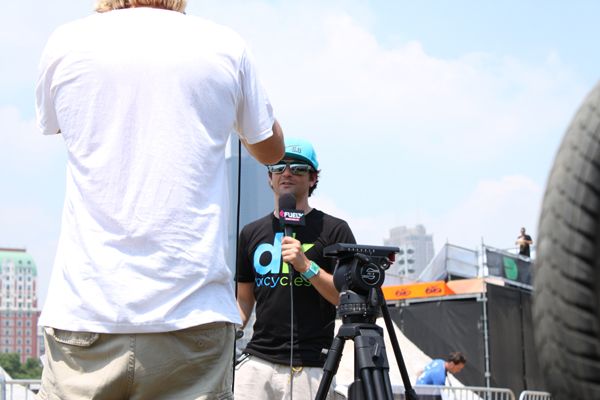 I've known Catfish for a few years now… I can't really begin to tell you the amount of respect I have for him. He has always been really motivating and down to help me out in getting things I want done. I've got about 4 photos from different events with him holding a mic this year and I've never been disappointed once when he is around.
Here are a links to more photos from that One and Two. You can find links to the stuff I posted on Dig from there, also.
After June is July… so that means… California. I always have fun when I go to California because of multiple reasons. It starts with Alex Give D! taking me in for a week or two, and in this case Kosman, too. I had the excuse to go back to San Diego for two weeks this year for "work" so that I could go to the Nike 6.0 HB pro and the X-Games. I was mostly excited for the HB pro because that contest actually sounded fun. There are things that instantly come to mind when I think of California. One is California burritos…


Two is the beaches and girls…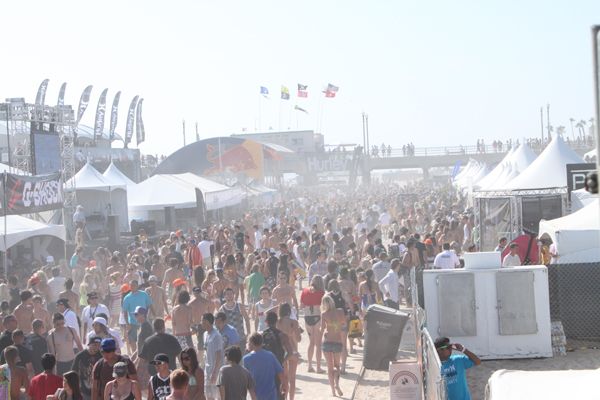 Three is Clairemont skatepark and Timmy Theus' "brother" Lance. I was told they were related. I guess not?


( Sequence found here )
and in general, really good dudes like Kyle Hart, Hoang Tran, Dirt Ron, Francis Delepena, Ohio, Matt Kimbrough and so on and so on. Those guys are always fun to be around.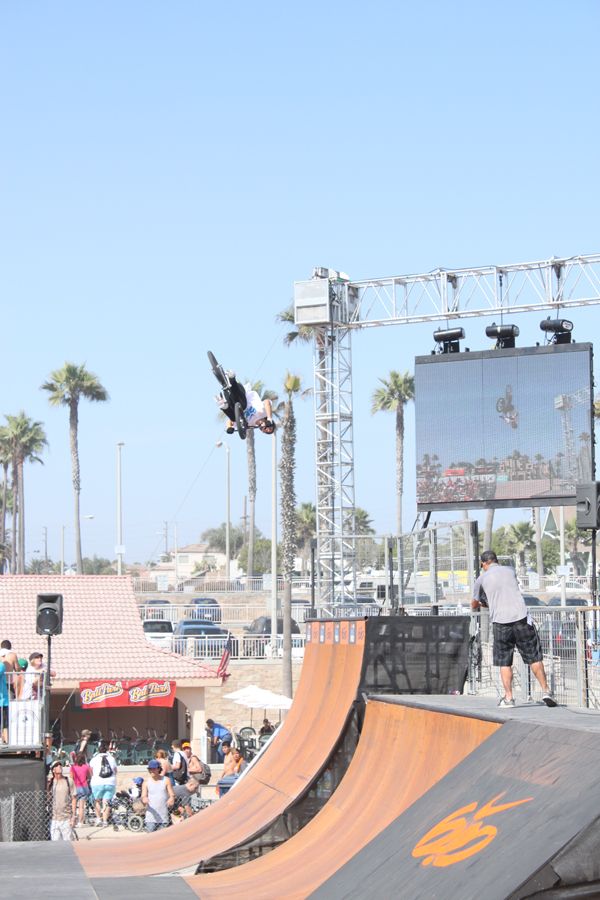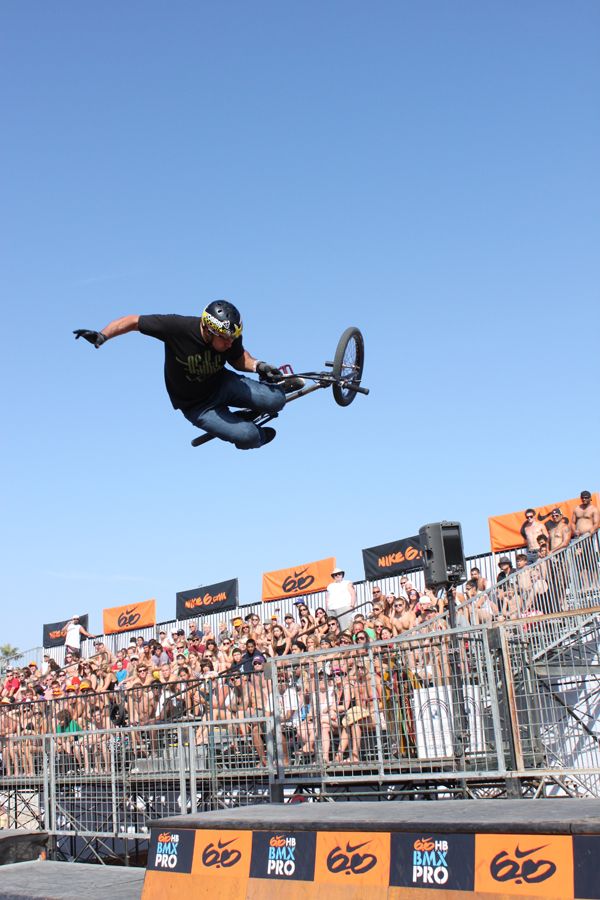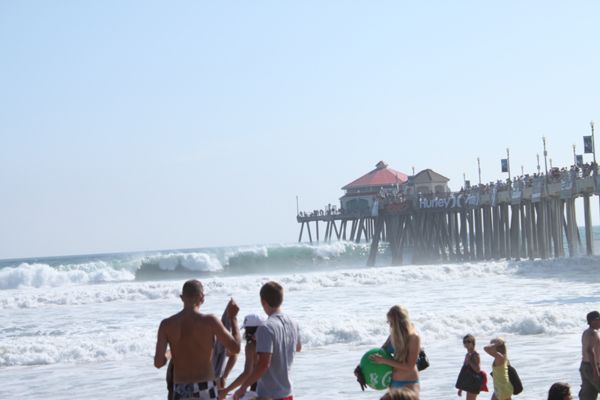 These are a few of the Nike 6.0 HBPro photos I liked… See more here.
I extended my stay so that I could go to the X-Games as well that trip. I wasn't really too excited for it because I knew that it was going to be an over done cluster fuck of people who don't know anything about BMX/skateboarding/moto-x/Rally Cars and cameras, but figured it would be a decent experience.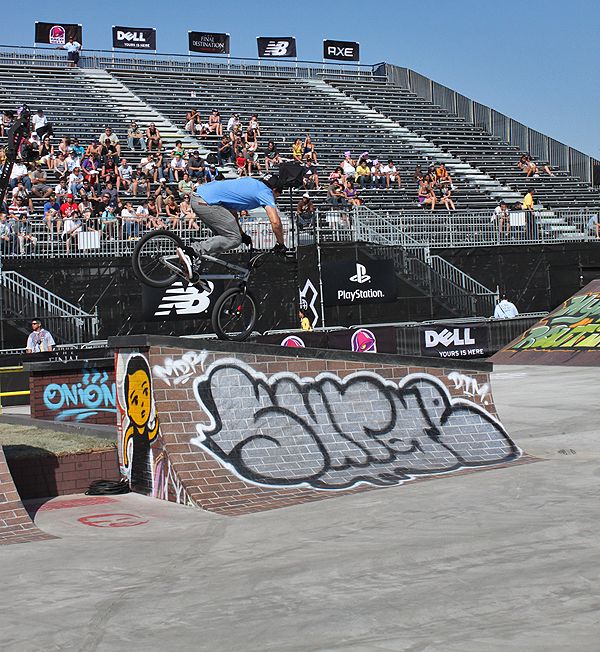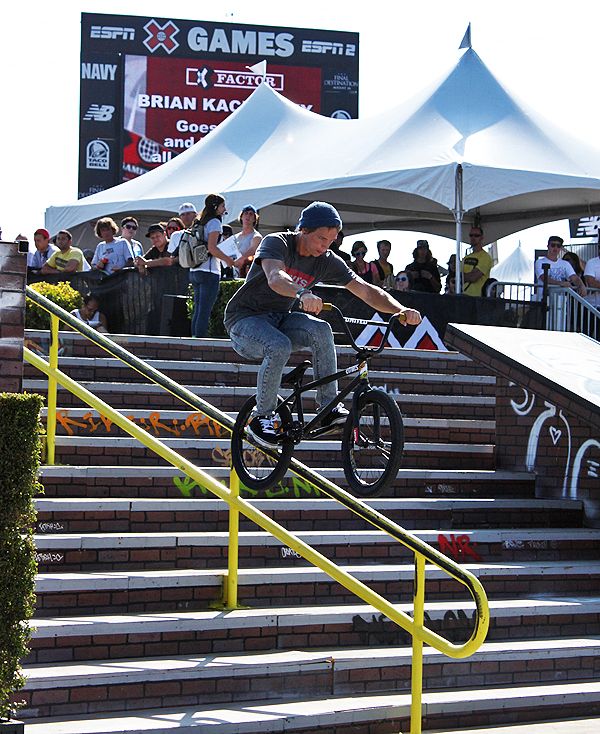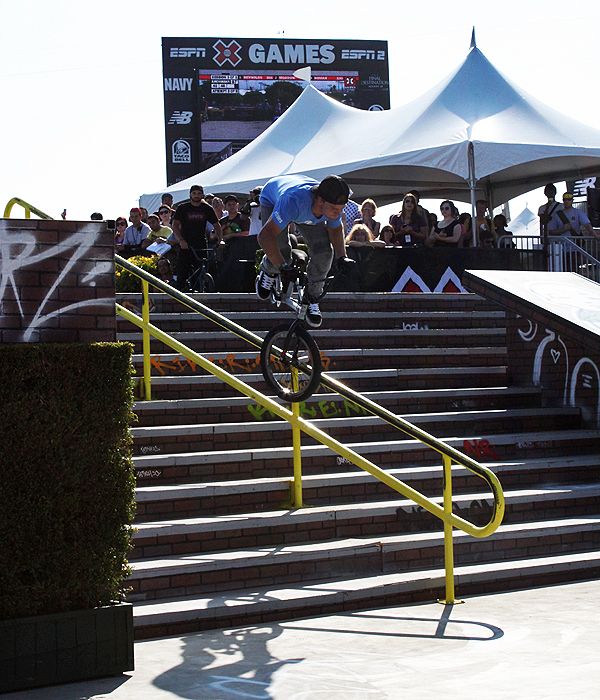 This is Kosman shooting Ty Morrow. I thought it was kind of a cool idea because if I remember right, Ty is Kosman's favorite guy to film with. Yeah?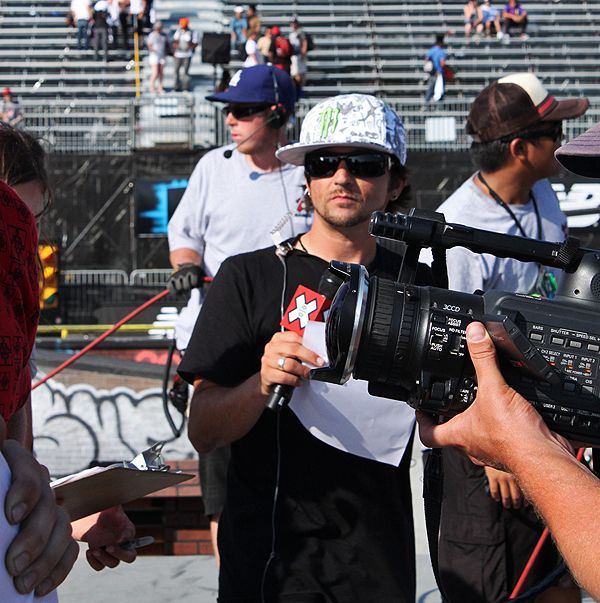 I told you I have a bunch of photos of Catfish holding a mic in different locations…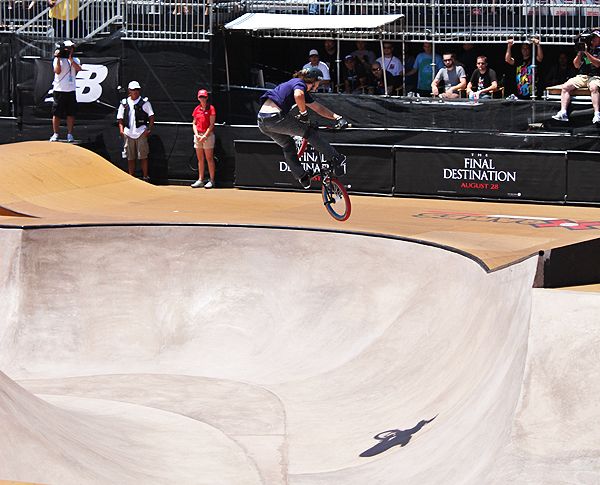 If you want to see some other photos I took at the X-Games… Click Here.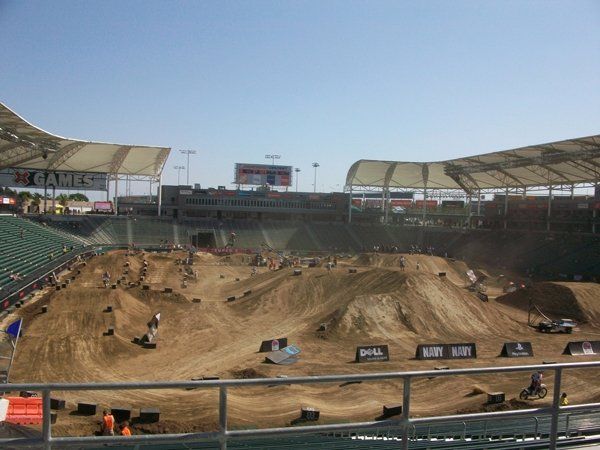 This is what happens when you take the wrong turn at the X-Games… That's kind of cool I guess?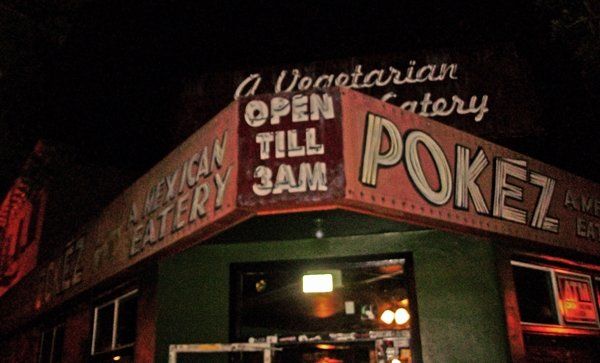 If you are ever in San Diego, hit up Pokez for dinner. Josh Hayes took us to this gem, and it was awesome.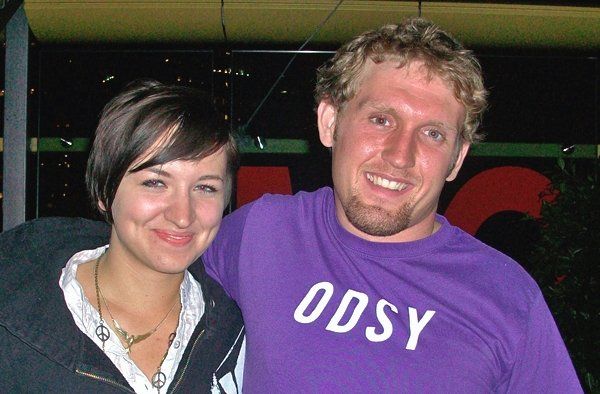 I know we both don't look like we are on our A game… but I went to high school with this girl. She happens to live in L.A, about 4 blocks from the Staples Center. We met up for a bit and that was definitely a highlight. This made my list because her place was fricken nuts and had a bar on the roof, and she's one of my better friends.
The day I left California was spent pool side… Sounds relaxing right? Actually it was more than that…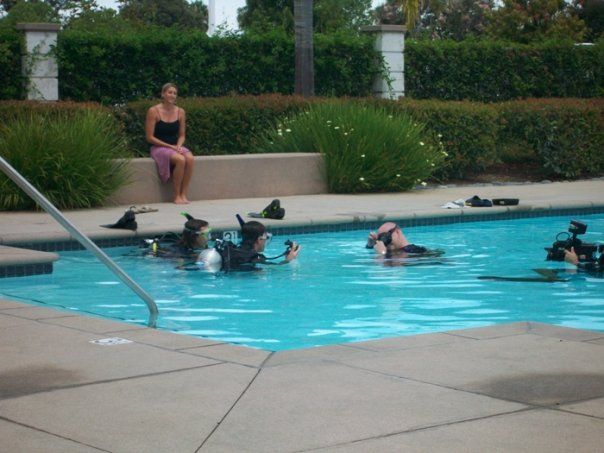 Gary Young and Alex got certified for scuba diving. I was supposed to do it too, but due to the pressure and everything you can't fly for 24 hours or something like that after you dive. Bummer… Next time I go out I hope I can do it.
So I left California headed home for Minnesota. I spent almost two weeks at home then the trip of the summer I had been looking forward to all summer was to start. Earlier in the year I was asked if I wanted to come along on a Levi's trip with Will, the team, Steve Buddeneck and Kathy McGrath. I thought it was a joke at first, but it definitely was happening. So the plan was a one week trip from Minneapolis to Fargo and a few days in a location with no wi-fi, and horrible cell phone reception. How perfect does that sound?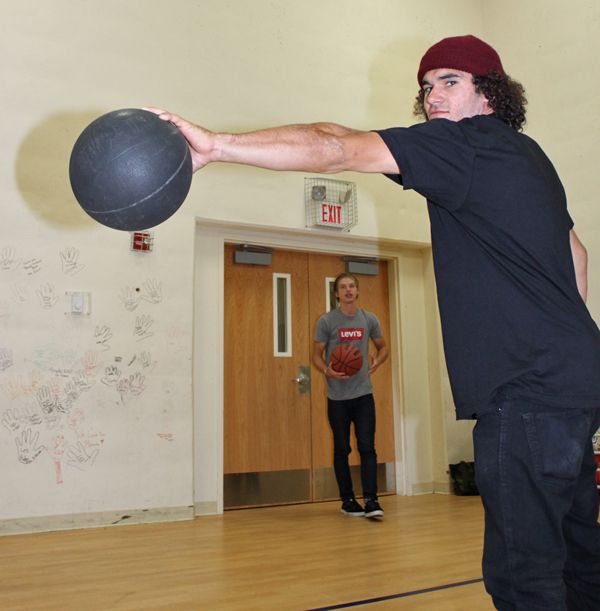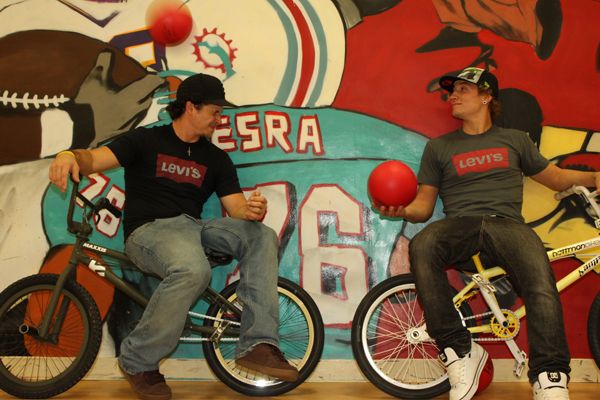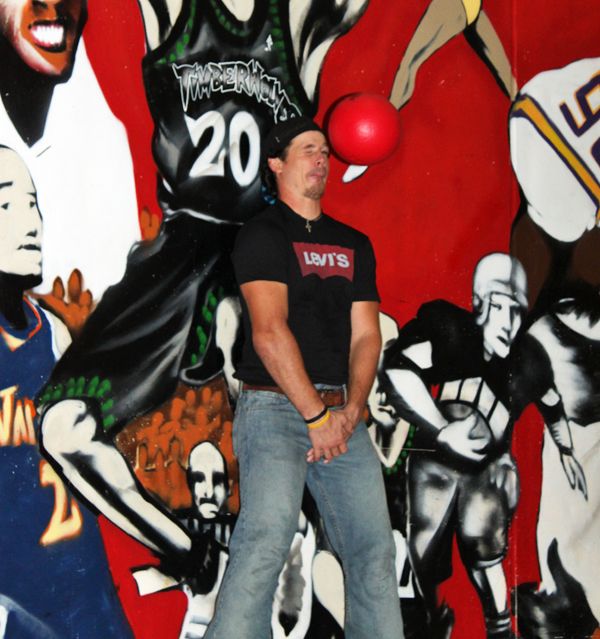 The trip started out with us all meeting at Kathy's house in Minneapolis, and then we went over to the Ronald McDonald house to meet the kids and hang out. It was a crazy week because the weather was crappy the whole time we were in Minneapolis. That same day a tornado hit the city while we were there. We had no idea at all.. It was awesome. This was the first time I had the chance to meet almost everyone on the trip. I can honestly say it was awesome though. Two words that come to mind that got banned by Kathy on that trip "Starbucks" and "Chipotle".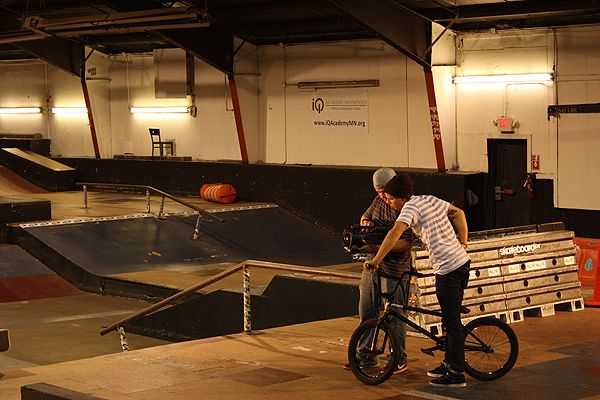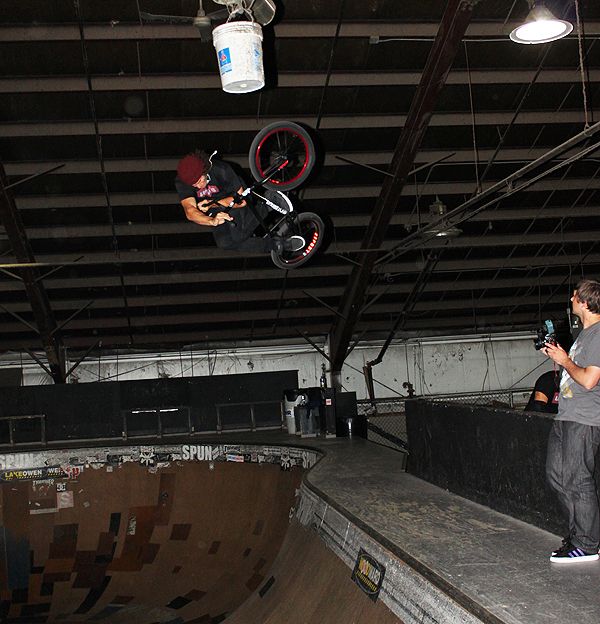 The whole point of the trip was to ride street in Minneapolis. Due to the rain, we rode a few of the skateparks. The night before we were supposed to go to Fargo and then the lake, it held out and we got a few spots in.
Levi's® Clip of the Week – Minneapolis to Fargo… – More BMX Videos
This video sums up what we accomplished for the most part…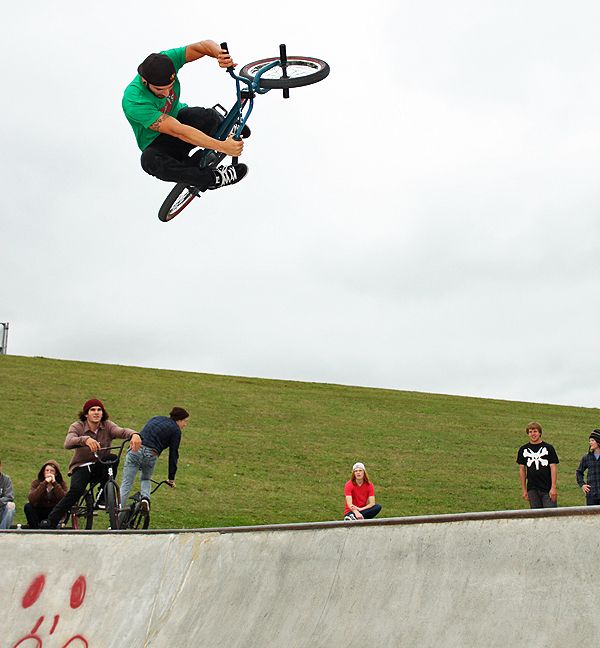 We headed up to Fargo for a session and the rain was following us… but decided to go away finally. There was a surprise session in Fargo and the kids there freaked out when they realized we showed up. That was a pretty crazy scenario. Prior to that, I've never gotten out of a car and had 20 kids all realize who it was.
Afterwards we went to Kathy's parents cabin for a few days. No wi-fi, no cell phone reception, tons of sun. We all were pretty burned out from all the fun the summer had held for us with trips, contests, etc. etc…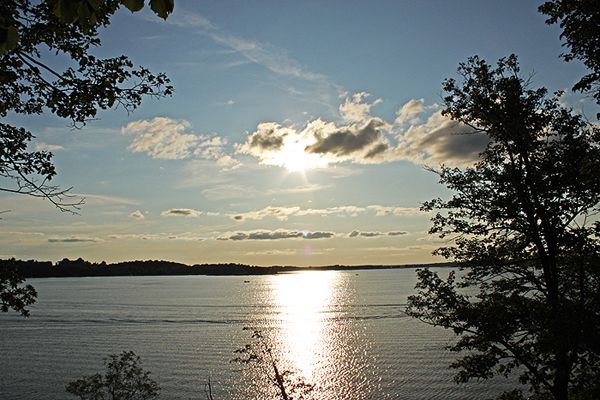 That was the view from the deck…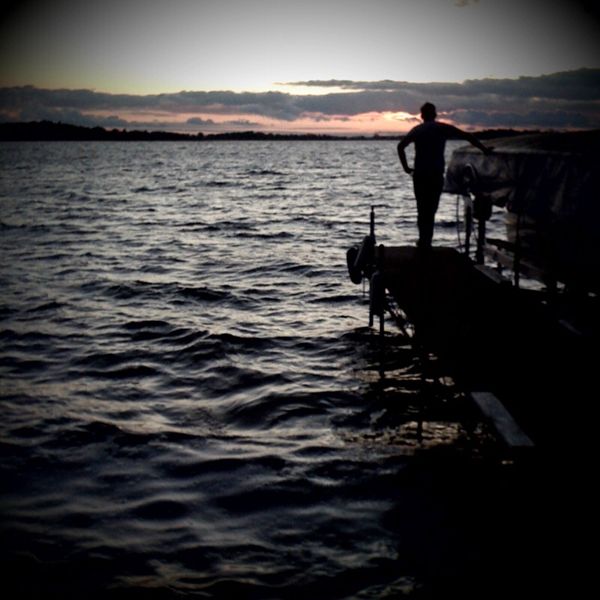 Nathan took this picture of me and I didn't even know he was taking it. It is one of my favorite pictures of myself ever… Just because this cranks about 20 memories from the trip every time I look at it.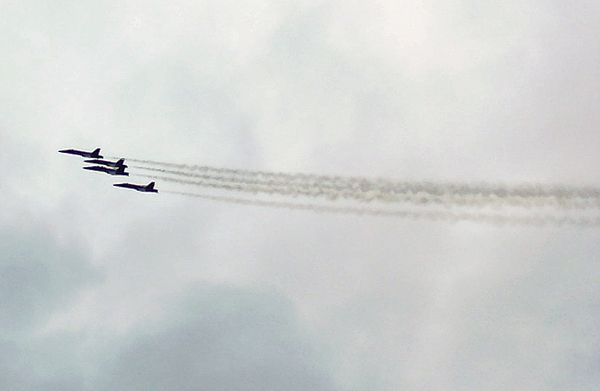 There was an air show in Fargo the day we were there. I shot this on the only phone that wasn't an iPhone on the trip.. myPhone.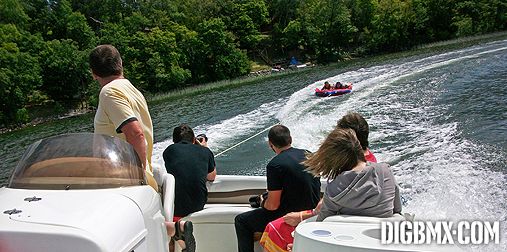 This is what we did for two days…

More BMX >>
Here are a few more photos from the Levi's trip right here and here.
After that, I had a bit of time off to chill out and work for a bit. The next big trip of the year would be Interbike. This year was my second year, so I had a little more knowledge of what to expect. As will I next year… but yeah! This year was fun because of the rail jam.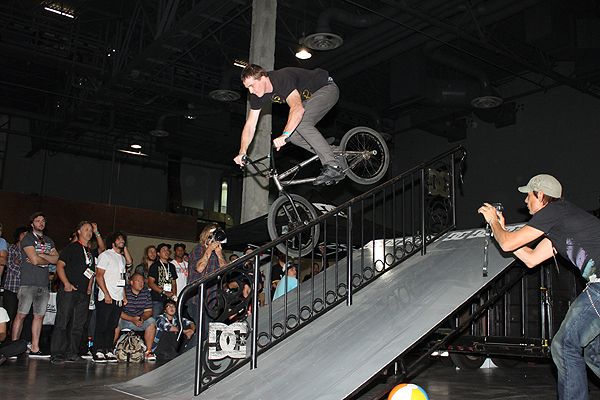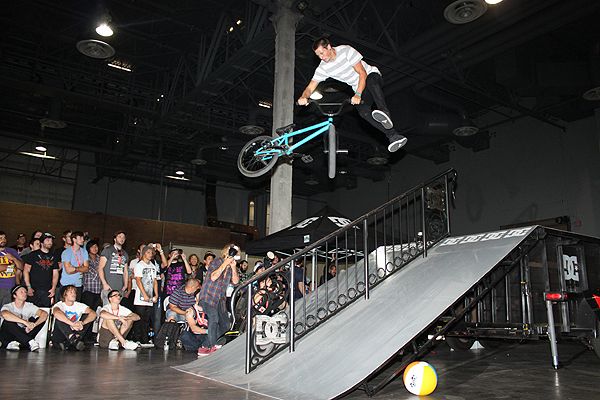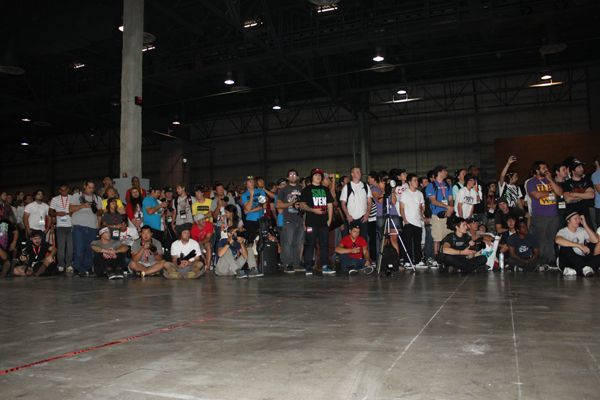 When I see this, I think that this was only 1/5th of the people all around for this event. It was so crazy how many people were there to watch the jam.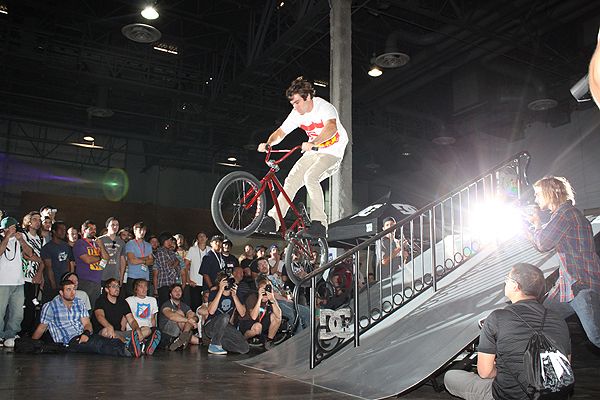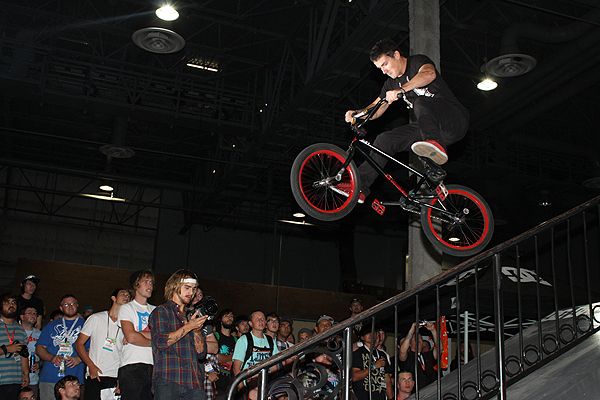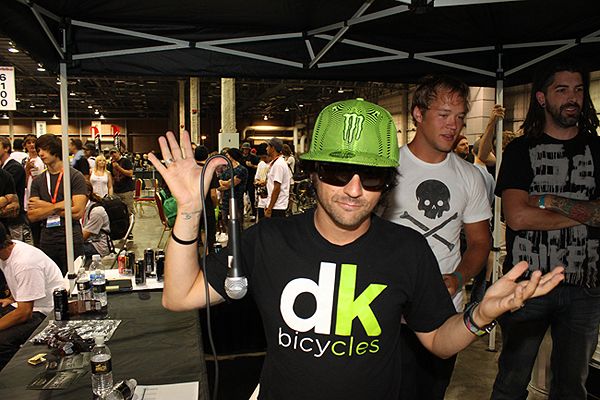 Haha, is it getting weird yet?
Some more from the Rail Jam and then here's everything tagged Events which is mostly Interbike stuff.
October… What did I do in October? I feel like there was something I did, but I don't think so. I remember feeling like I had been home for an eternity. I didn't like it at all. That's right, I didn't go anywhere… Weird.
November! Ah, November… Another month of off season. I finally turned 21 in November. So that means I don't need to get special passes to get into "of age" events. Thanks to the guys at Ride BMX for getting me into NORA Cup and everything like that. I have a good buddy who I grew up riding bikes with. He was always down to do something dumb with me growing up and that's what I call a good friend. Well, as we grew older, he made the decision to join the Air Force and get married. Because of this, he is in Seattle stationed there for another year before his 4 years is up. I wanted to go visit him, and I had never been to Seattle before. So wam bam and I was there. Those 9 days consisted of playing Call of Duty: Modern Warfare 2, going to sweet restaurants, touring Seattle and Tacoma, drinking a lot and just a lot of chilling. It wasn't related to BMX at all… but since he used to ride well that counts.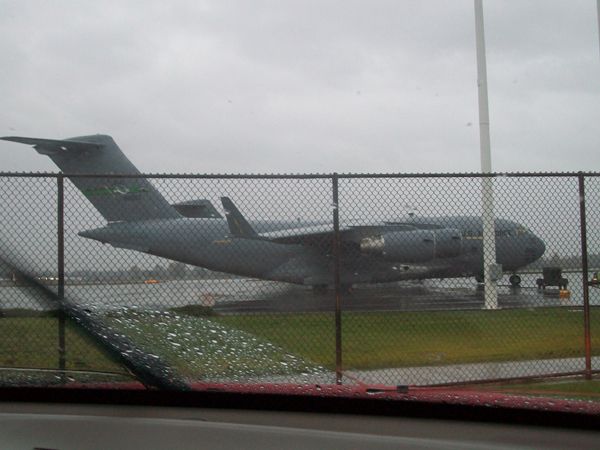 My buddy is a load master on C-17's. He can do it all on this thing from all the pre-flight stuff, maintenance and in worst case scenario… fly it. It's so crazy what you can accomplish in a few years. He has been around the world (even had to leave a few days early for a mission to Iraq) and that's what I call a lot of fun.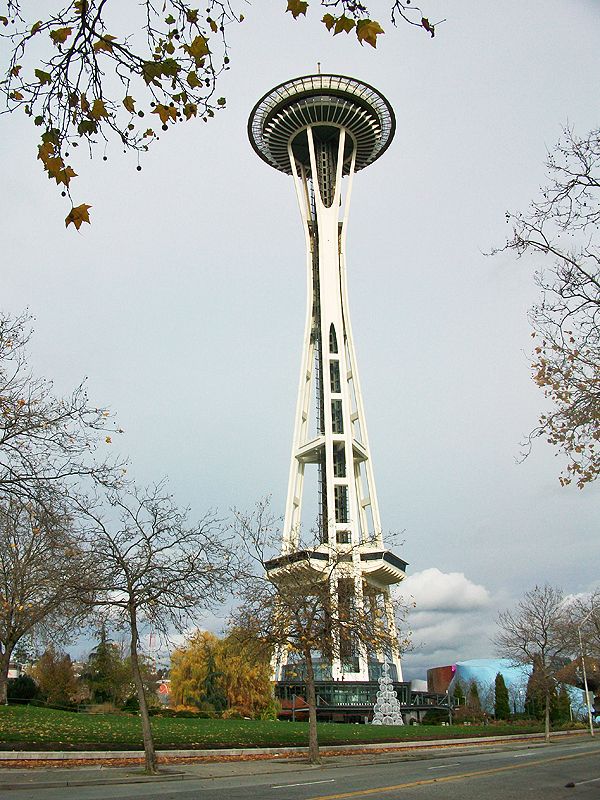 You bet your ass I took the tourist picture. Turned out pretty decent for a point and shoot camera, huh?
And finally… December. The conclusion to the year. How could you possibly top this year? Oh yeah… Baco. That's all there is to it! I had a big long thing about this the other day.. so here are a few photos and then click here if you missed all that…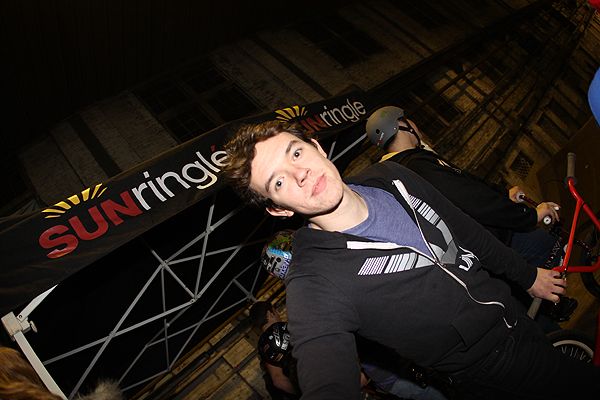 Andrew Brady! I snapped this on him and for some reason never put it anywhere until now. Funny.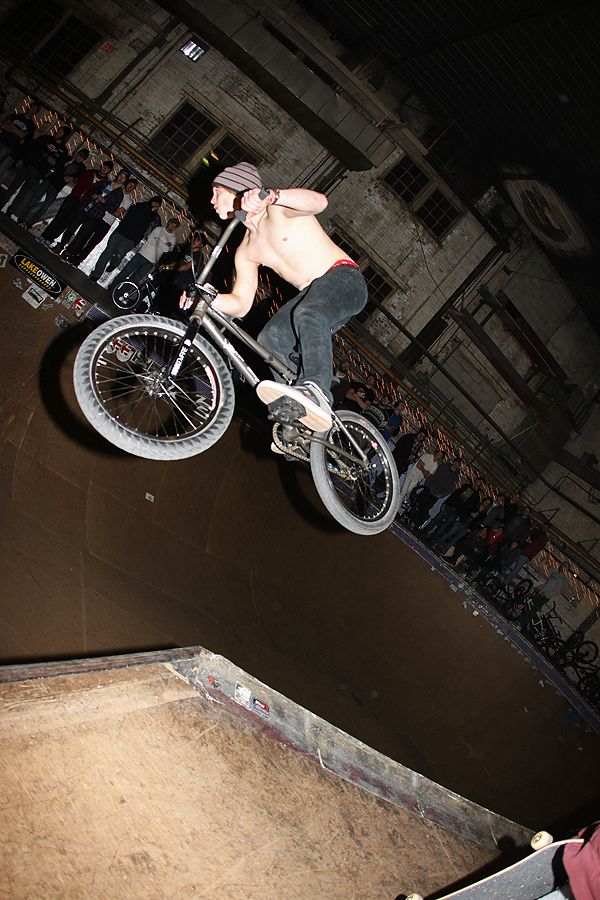 Believe it or not, those pants came off later.

Champ Stance! This is the trend for 2010.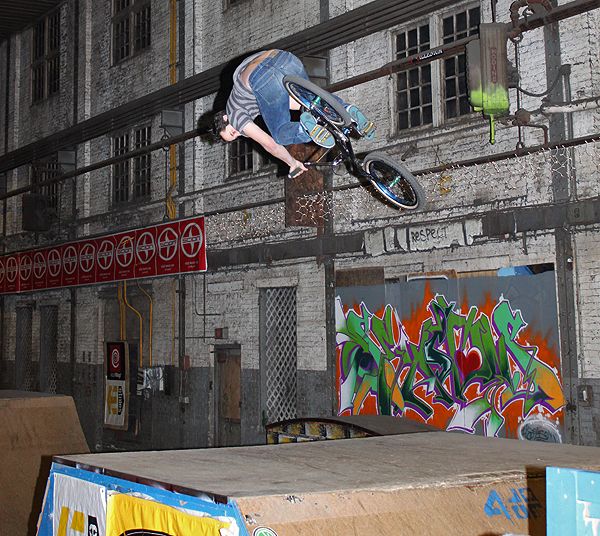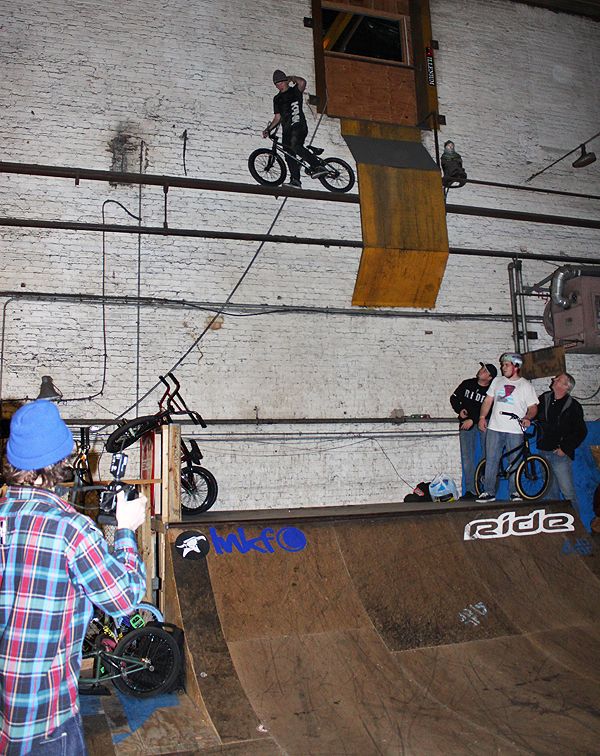 This is how high Ryan climbed to do a Ninja drop. That's all there is to say about that…

Alright, I promise this is the last picture I have of Catfish. That's it!
I like Papst tall cans… You can find me somewhere in this video…
All right, so there it is… That is a recap of 2009 for me, BMXunion, the stuff I did for Dig and everything else. I didn't want to post this to brag, or come off like a douche bag. I'm sorry if I did. I guess I just have a lot of memories from this year and that all I want for Christmas is another year like this. I'd like to say thanks to the hundreds of people who come to mind for whenever we crossed paths or helped me out on keeping things going strong. I'd like to thank anyone who ever said something shitty about me, because if anything it just made me like what I was doing that much more, and to anyone who will come into my life in 2010. Thanks!