Over the weekend, we threw the 4th annual BV Jam at Bluff Valley Campground's Over the Top Skatepark in Zumbro Falls! Over the years, we've seen the event grow a ton and had a ton of riders from all over the Midwest show up for the event and this one definitely had people coming from all over once again! We decided to give a two day event a go compared to trying to cram everything into one day like we had in the past and it gave the jam a much more laid back feel versus "how can we get these runs through faster so we don't have everyone stuck here until midnight!". It was definitely more about having fun and hooking everyone up for coming out this year and that was what we were aiming for! Below we have a ton of photos I shot when I wasn't running around helping to keep things moving along. There's also results from each class and some of the mini jams we did. Huge shout out to everyone who came out this past weekend, Blake, Adam and Nate at Bluff Valley for all the hard work to get this event happening, Karl Hinkley and Tim Oliver for announcing and all of the sponsors! We couldn't have done this without you. Until next year!
Pro / Expert highlights! Filmed and edited by Blake Waters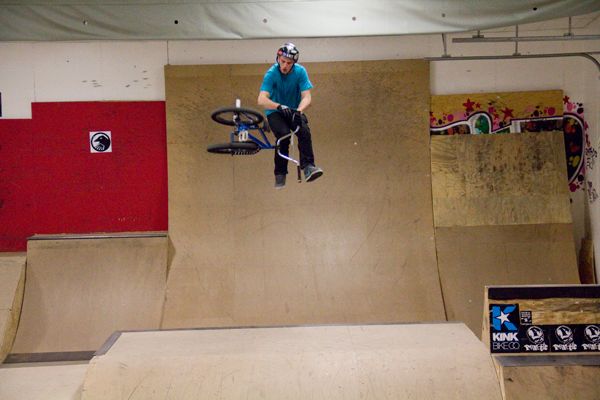 All photos by Kurt Hohberger
I'm not sure if this guy landed clean or not, but I do know it was a surprise to see a bike flip out of him.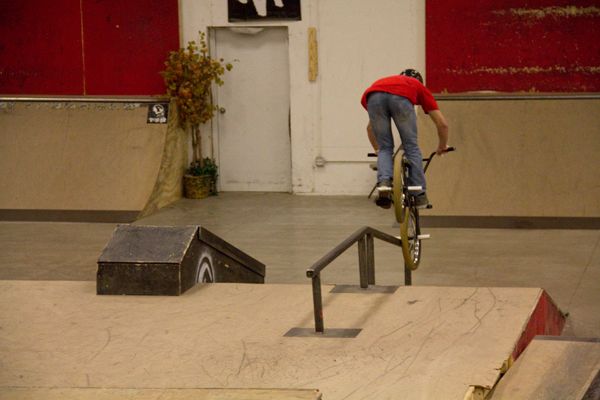 Tooth hanger action on the street side.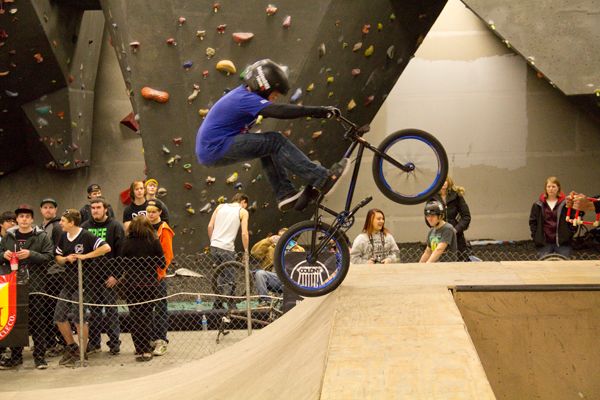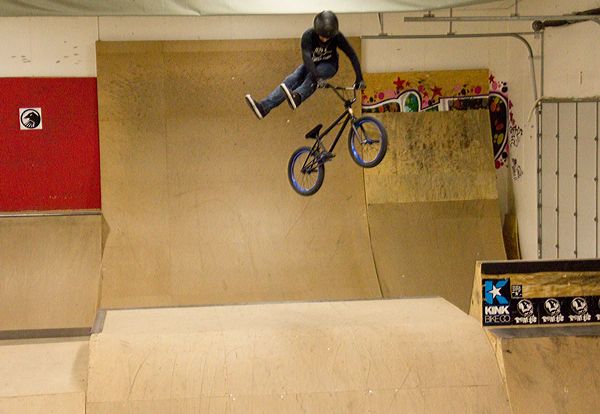 Little Jake Whitney might be a young buck, but he's got a big bag of tricks and knows how to get creative.
Jacob Short came out of no where and put together some awesome runs.
Not sure who this is, but he had clean bars.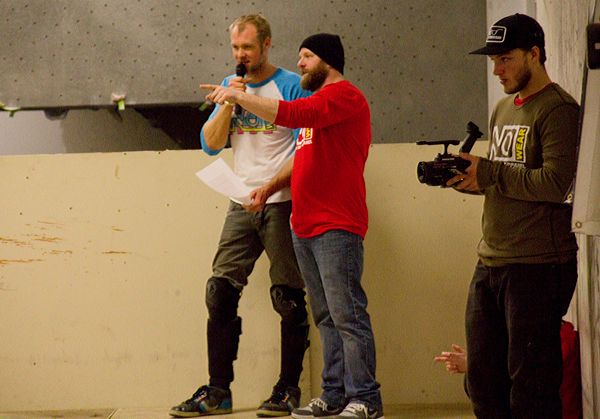 Since our regular commentators, Deljon Willis and Jeff Mclearn, weren't available to announce as usual… We recruited two Midwest legends, Tim Oliver and Karl Hinkley, to keep the show moving.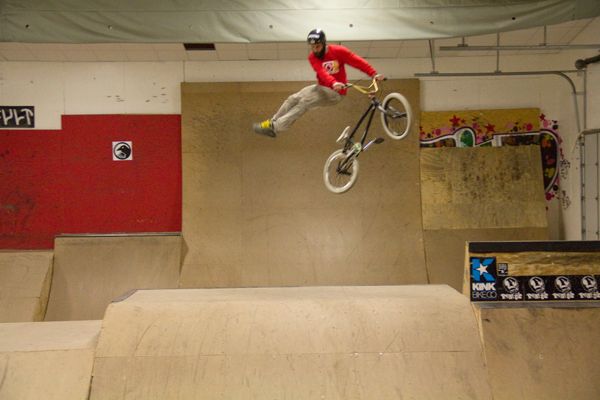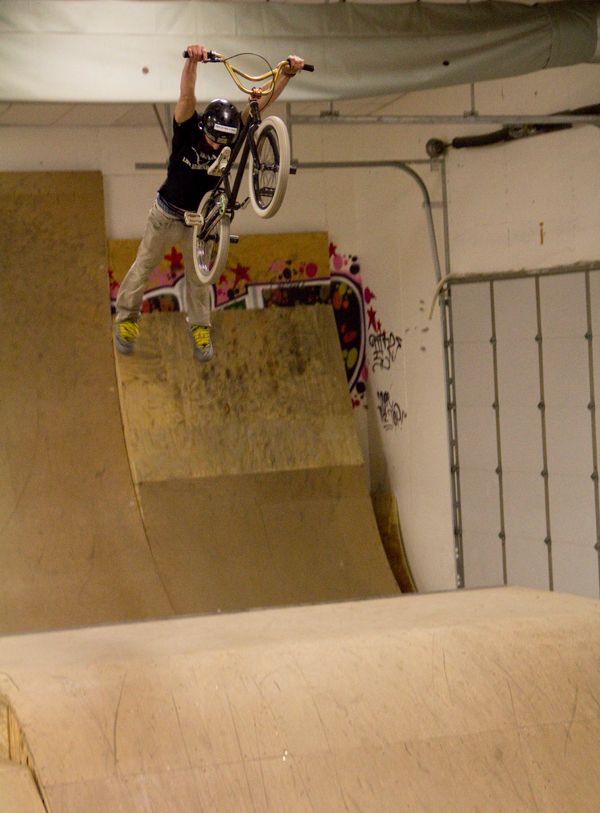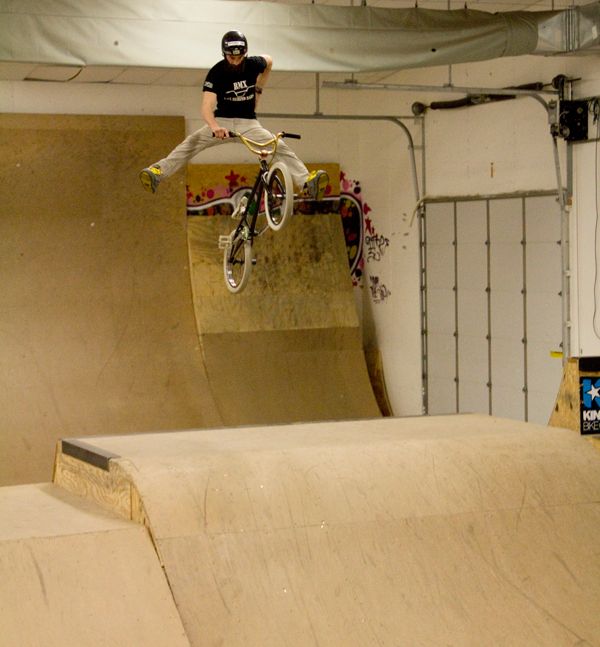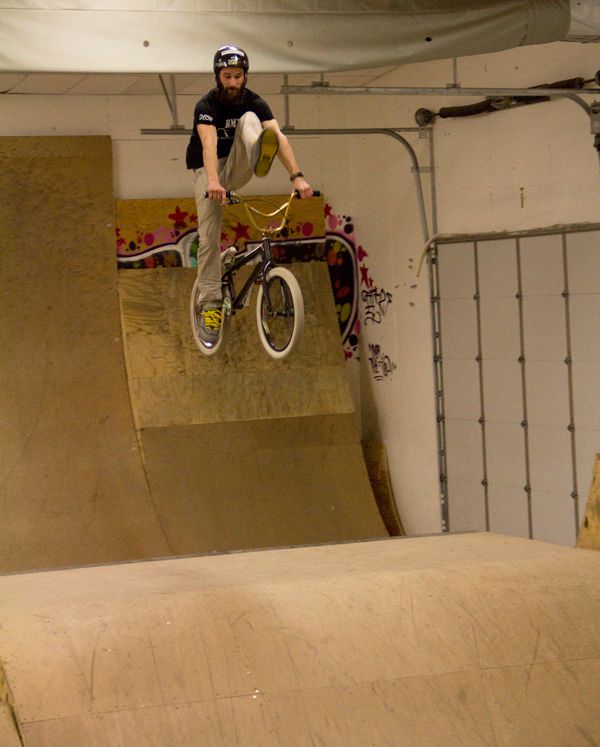 Anyone who has ever seen Justin Fenger ride knows he's a loose cannon and will get wild.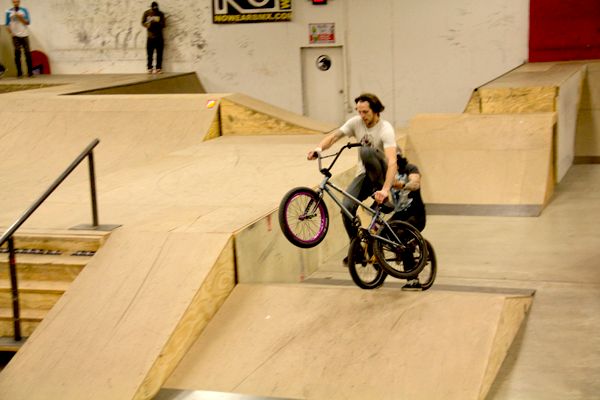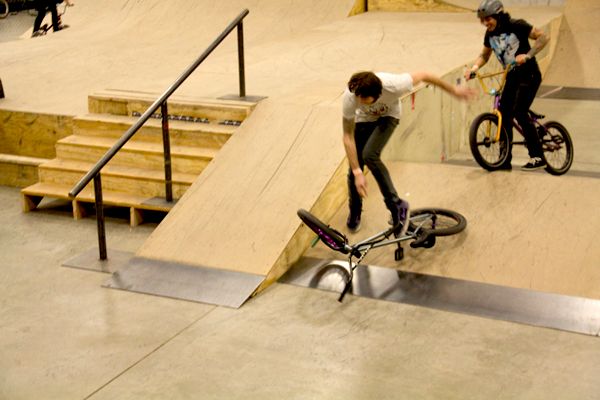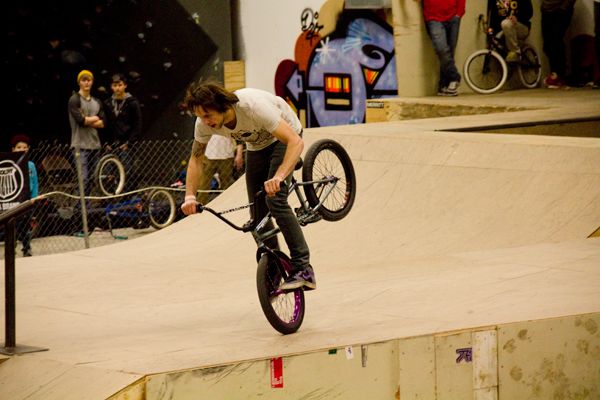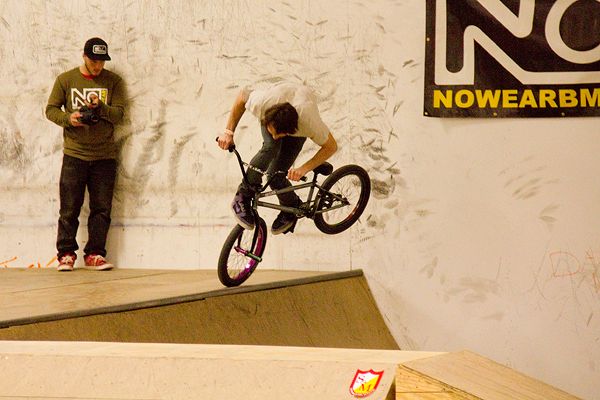 Sage Steen wasn't sure about entering the contest, but after a little persuasion thanks to Vans, we were able to get him to get out on the course and throw down some awesome and creative riding with Miguel. Regardless if he pulled off all of the antics, there was nothing but smiles when he was riding. Yes, that's a cross footed vader jam. How the hell he does it… I don't know.
It wasn't all box jump tricks.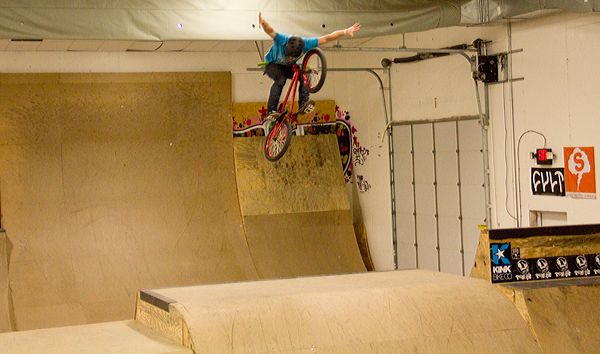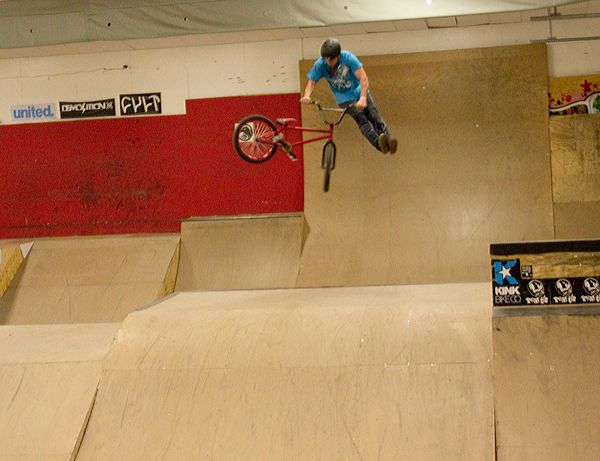 Damien Clark had a hell of a day… The crowd got behind him on a double whip over the box and it didn't exactly play into his favor…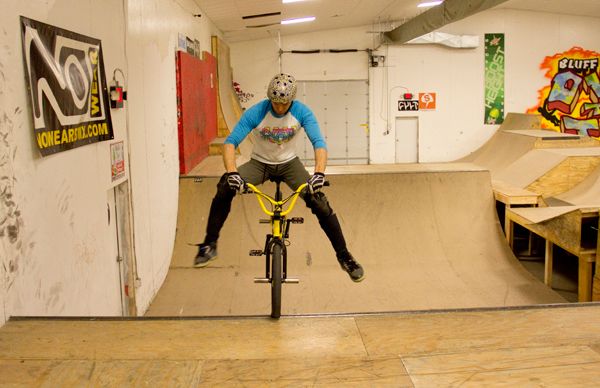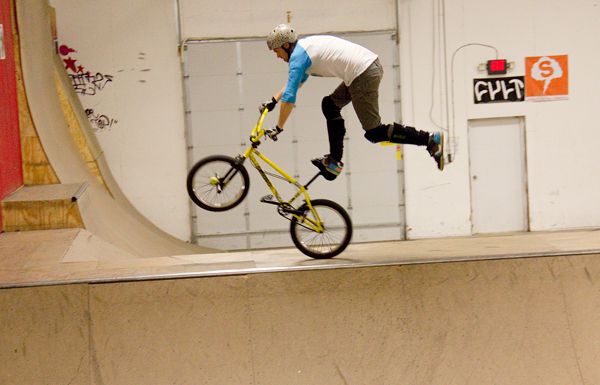 We got Karl Hinkley off the mic long enough to throw down some of his insanely creative riding. This is what I'm talking about! Front brake magic!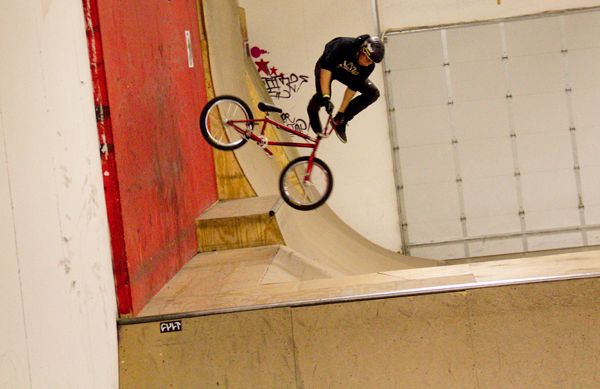 Youtube sensation (TwisterX15) and all around good kid, Tristan Sagastume, showed up despite feeling like complete garbage to throw down! He still had a smile on his face the whole time too!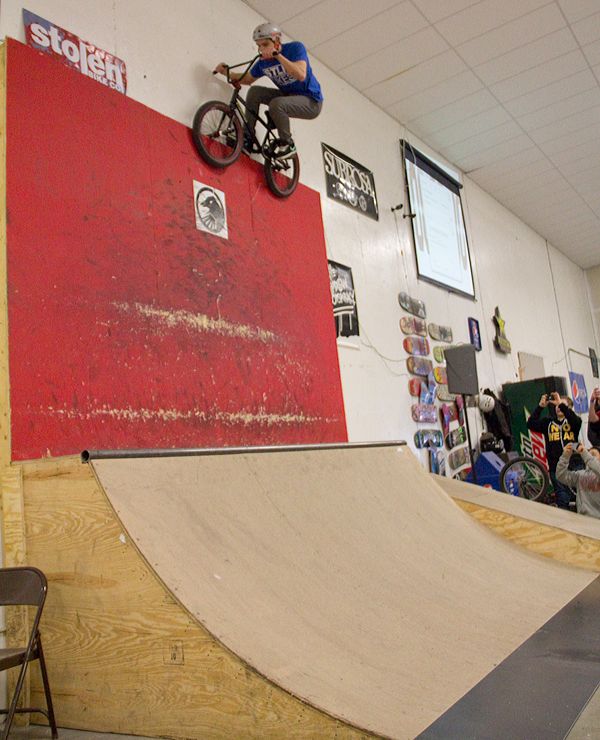 Dan Kruk might have kicked his own ass on this one, but he still got it done after a few goes! That's a big double peg for a mellow quarter.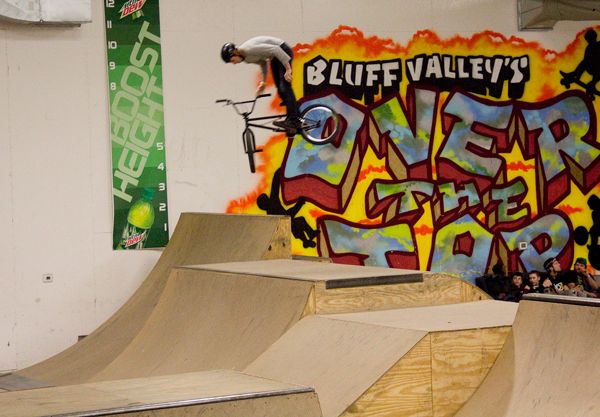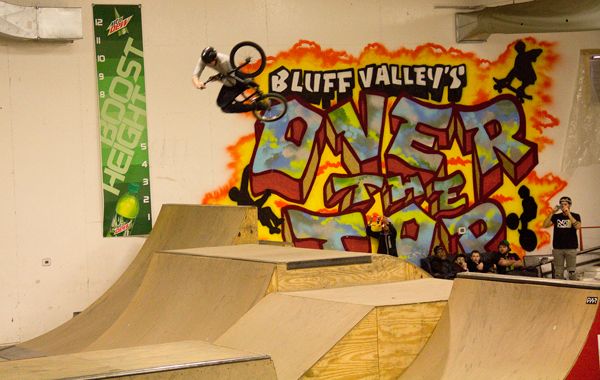 AJ Haines is always a treat to watch ride. I'm sure I spent more time watching him ride than actually taking pictures. It's that good.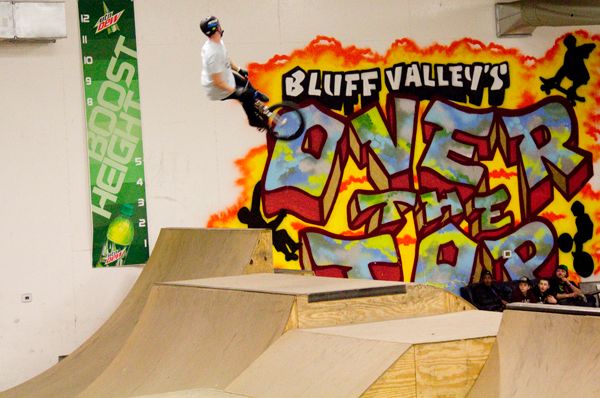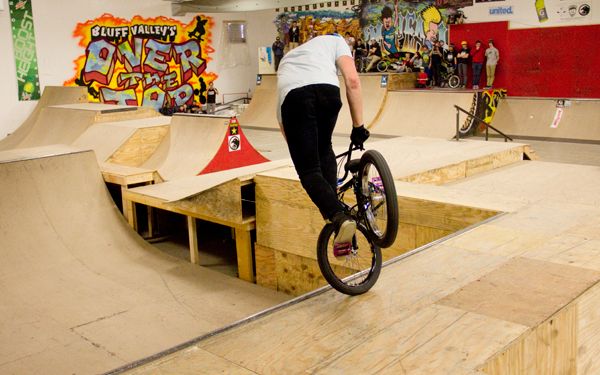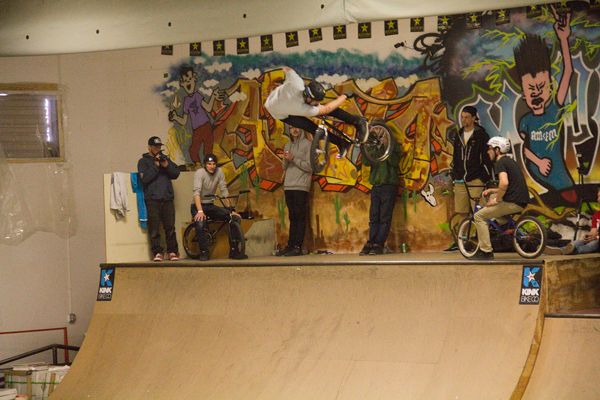 Ben Eyelander was dropping some big moves all day. 720's, super clicked lookbacks and even a few goes at 540 flairs to name a few.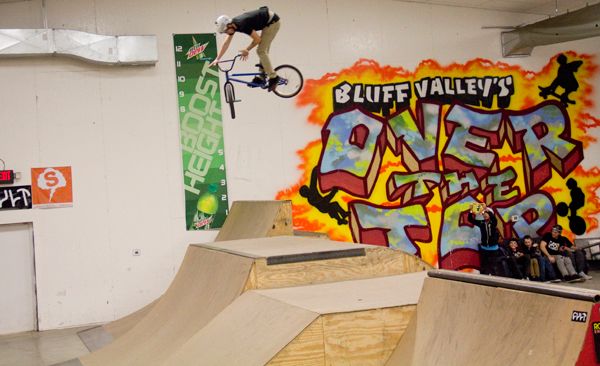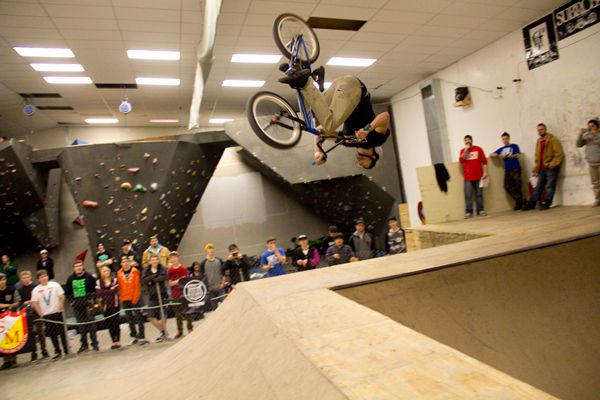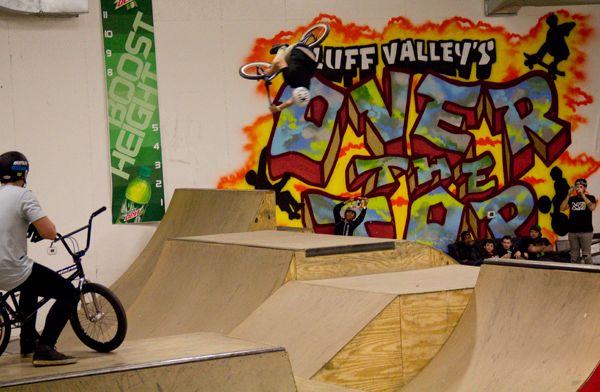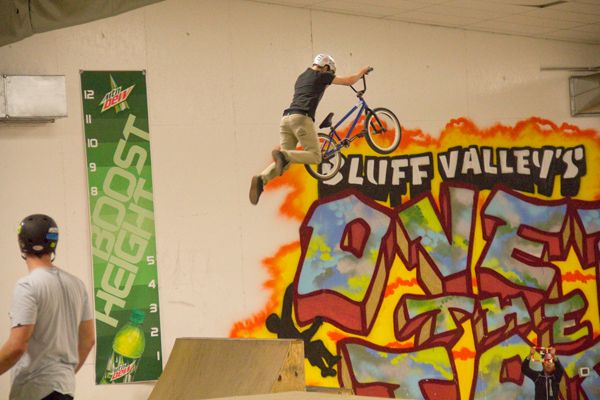 Spencer Sullivan calls the Over the Top park home and it's clear. He knows how to BLAST the place.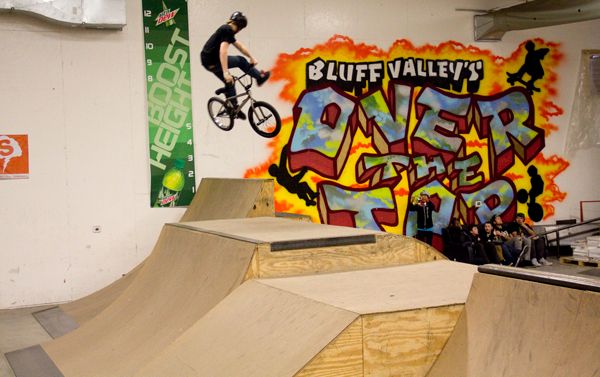 I wish I got more photos of Bubba Tufty! Definitely all about having fun.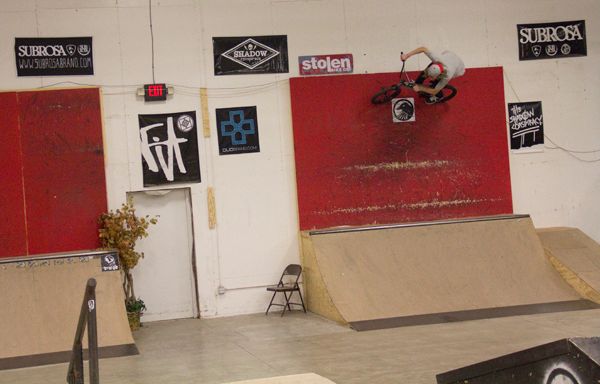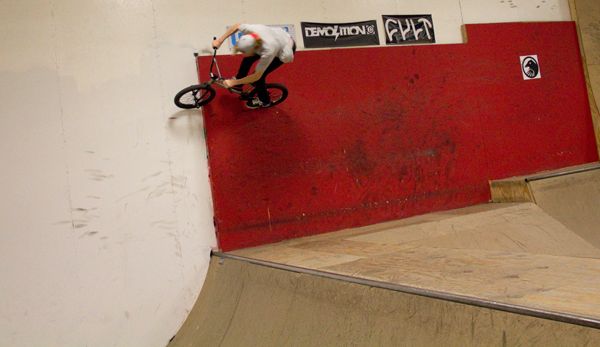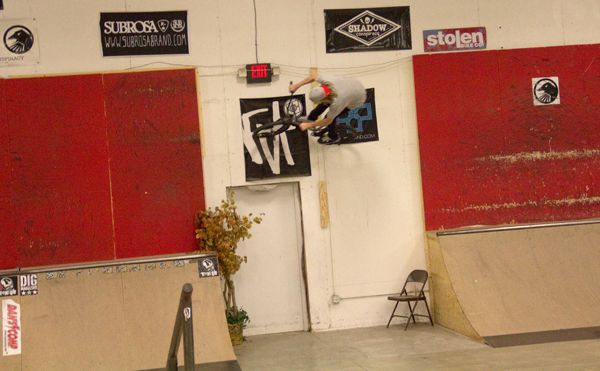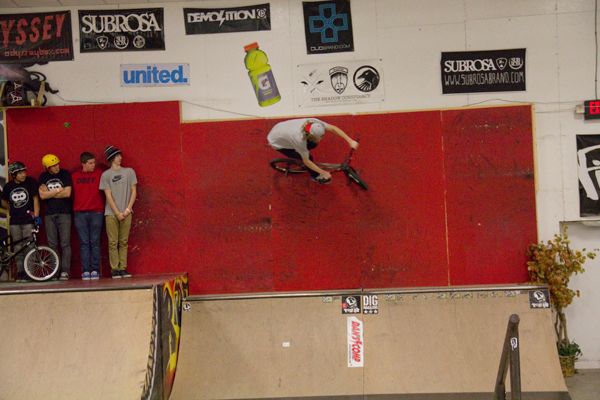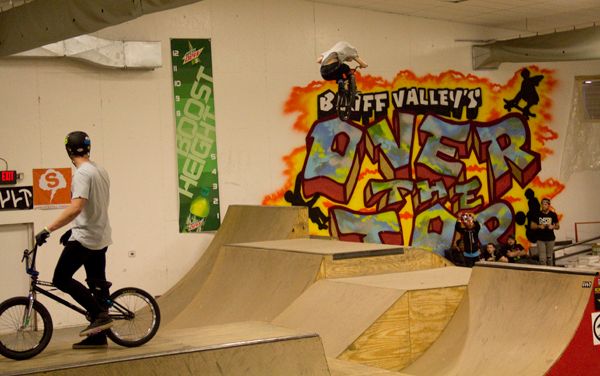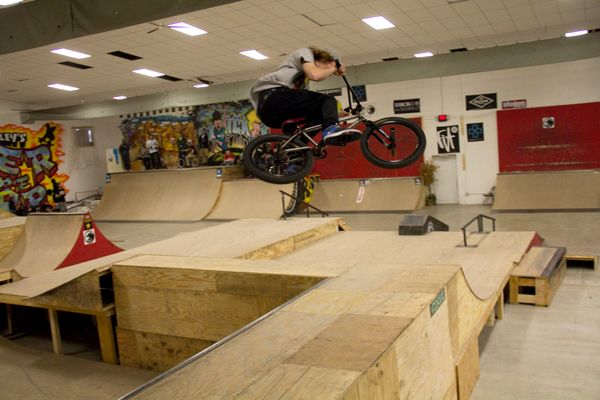 Reed Stark showed up and wall rode every wall and found ever gap in the building. There's no doubt that Reed has found the best lines in the entire park.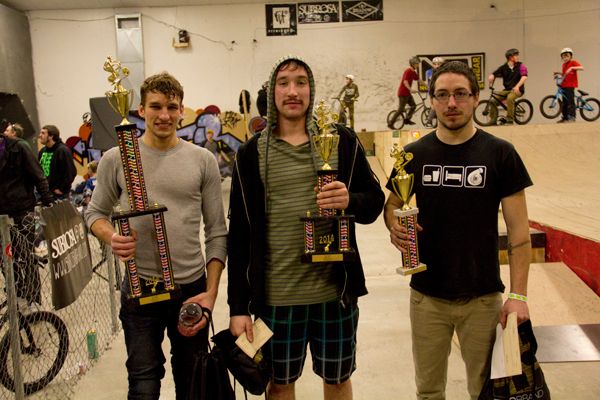 AJ Haines took home the win in the pro class and left with $1000! Ben Eyelander and Spencer Sullivan took the top 3 spots.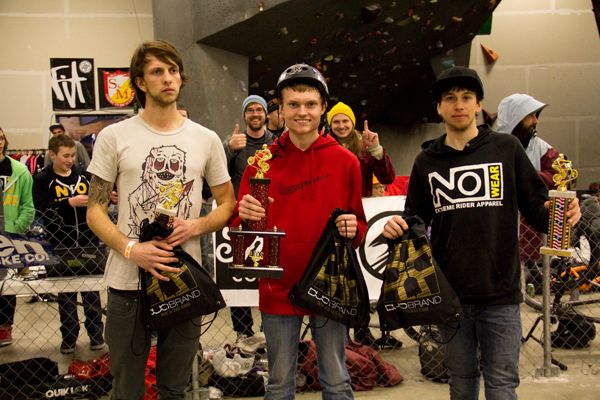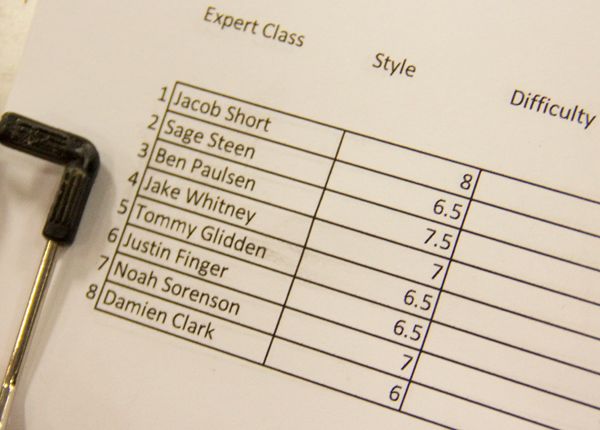 Jacob Short took home the win in the expert class. Sage Steen's creative riding landed him in second and some awesome riding from Ben Paulsen got him 3rd!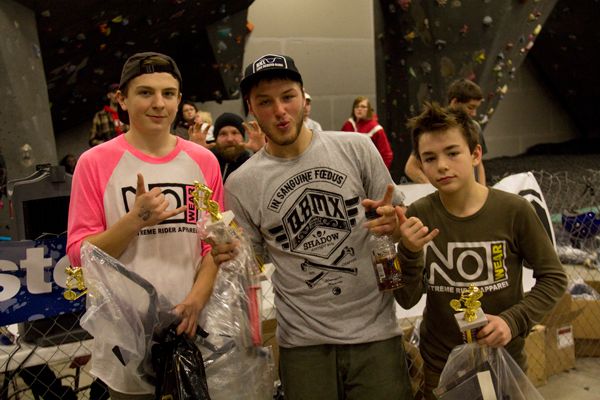 The Intermediate class! Rahlin Rigsby took home the win with Jacob Theim and Jaramiah Droescher rounding out the top 3. So stoked on all of the creative riding that Rahlin threw down this weekend.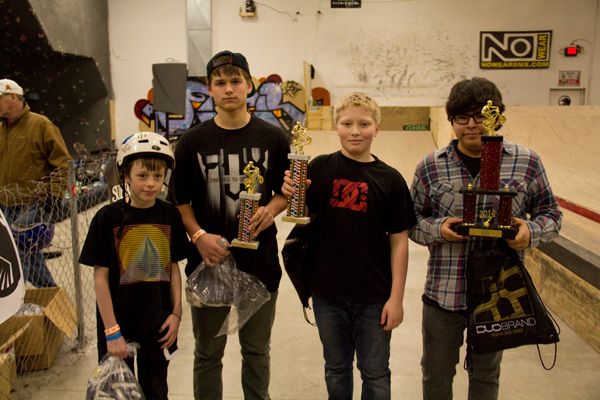 The top 4 for the beginner class! Carter Fischer, Aaron Grimes, Cody Shapiro and little Wyatt Oliver. Cody and Wyatt rode their first contest ever this weekend. Hopefully we'll see them again next year!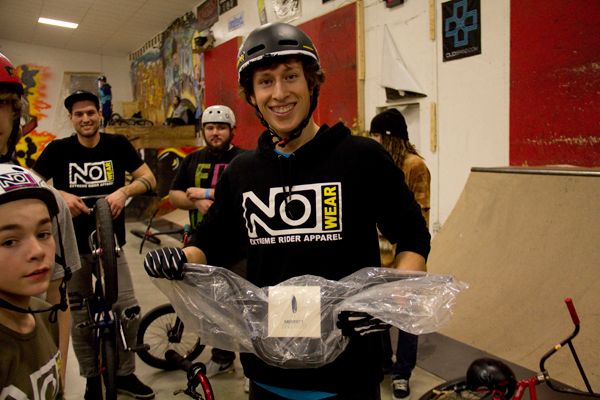 Tristan was the foot down champion for the Expert / Pro day. Some BF bars from Merritt!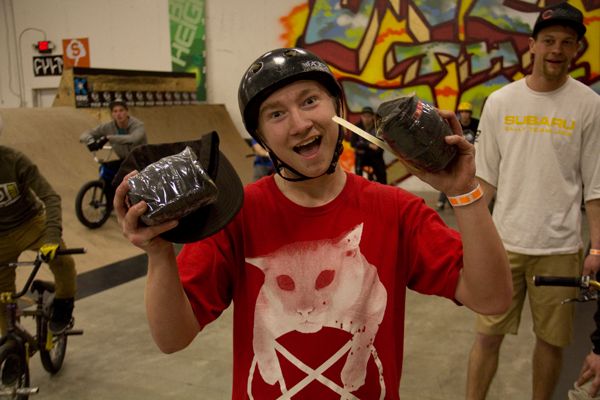 Tommy Glidden took the win in the long jump contest. Fresh tires from Animal to keep him rolling.

Jordan Feirer was the foot down champ for day 2!

We had a barspin challenge for whoever could do the most barspins in consecutive order without falling.. I am blanking on the name, but he did like 10 in a row.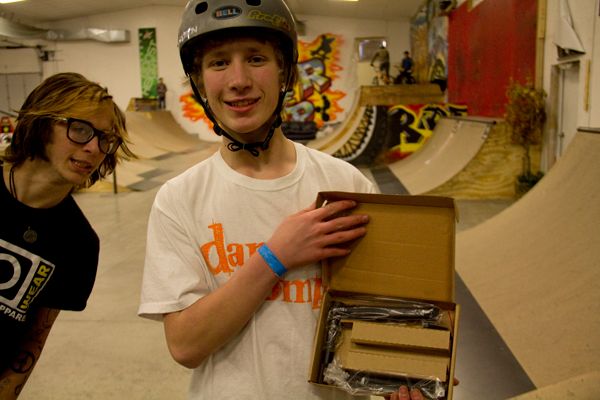 Richard Shapiro took home the win for best trick for the beginner / intermediate guys and won some Mutiny Cinch cranks! Big can-can transfer from the mini to the step down bank.
That's all I have for photos since I was trying to shoot between running the event. If you want more photos, check out the Over the Top Skatepark Facebook Page for a few more photos! Expect to see an edit from the video shortly as well!
SHOUT OUT TO ALL THE SPONSORS!
SUPPORT THESE BRANDS! They support BMX!