It seems like every kid growing up involved with BMX wants to start their own company at some point. It was time to catch up with a guy who made that dream happen, and has been kicking ass ever since. Aaron is best known as the guy behind Solid, and there is a good chance you may ride, or know somebody that rides something that came from him. Check out what Aaron has to say, and then leave Aaron some love in the comments!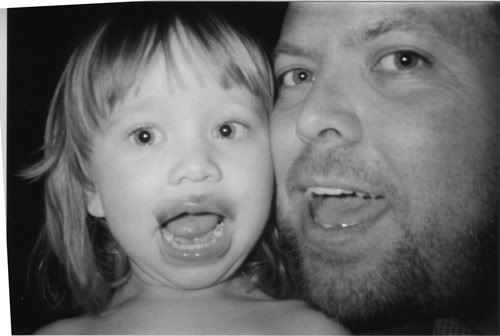 Name:
Aaron Huff

Location:
Orangevale California
Sponsors:
Solid Bikes and have gotten some help from Eclat and Primo recently. Thanks Brian and Nate.
Years riding:
Since '84, so 25 years
What was it that first got you into BMX? Do you have any real early memories?
My friend that lived across the street from me when I lived in Kansas moved to Amarillo Texas. He sent me some pics he had taken at a Haro show of Blyther. I saved up and got a Redline and when I went to visit him we rode a half pipe in his neighborhood and since then I was hooked.
You have been the man in charge at Solid since day one. Do you still ever wonder how you got to where you are today? Could you imagine yourself doing anything else?
It started out really small, just in the evenings a few days a week and slowly became a full time deal for myself and my partner Ryan. We brought in a friend to help with the art and welding side of things. Then we got another welder and a real shop. At one point we had 7 employees and did a lot of volume through Tip Plus, but didn't really make much money. It came in and went out. I think I was too much of an optimist and thought it would all work out great in the end. We had some hard times, and downsized to just myself and my welder who works when I have work for him.
Solid is well known as a company who for the most part, makes frames and some parts for other companies. Which companies come to you to have work done? About how many custom frames does Solid produce in a year?
We have done stuff for Macneil, Primo, FBM, T1, Metal and Hoffman as well as some other smaller guys too. We have been doing custom frames for riders for about five years and probably do about 150 per year, just a few a week.
Being as busy as you are, I would imagine you still find some time to ride. How often do you get to go out and ride these days? Where can you usually be found riding?
I usually sneak some riding in after lunch when I go to the bank, post office and fedex. Usually just some riding around or may hit a cement park near the shop for an hour or so. Once in a while I'll just go our a pedal in a general direction for about an hour or two and then spend the next hour or two getting back.
Since you have frame geometry all dialed in, what is your perfect frame dimensions?
We have always used the same geometry of 75 headtube and 69 seattube, spacey but not a limo. I ride a 20.75″ with a 13.75″ rear and non-integrated headtube. With brakes of course, to get my skid on.
Do you still find yourself getting worked up trying to learn new tricks, or are you more of a cruiser these days?
I am definately a cruiser. Turned 36 today with a two year old and another due any minute leaves me little time to keep up. Not just with the kids and new tricks, but with the skills I used to have. Still have fun though.
Over the years you have had the chance to do a fair amount of traveling. What are a few of your all time favorite trips and why?
NYC, Toronto, Vancouver and Rochester are all faves. Tons to do and tons of cool dudes to hang out with. Binghampton has some great dudes but the worst city ever.
Is there any Solid trips in the works at all? How about filming projects for videos?
No trips planned, but I bought Stew Johnsons old camera a few years ago and its been making its rounds. At least some good webedits or maybe more if the team decided to do something about it.
What is new at Solid these days anyways? Any new products, team changes, or just news in general?
Not much new, just refining old products. New cranks that work with a 22mm spindle and trying out some supertherm tubing on our AA frames. And comically big bars.
Since you litterally talk BMX all day, do you ever find yourself burned out and wanting to do something else? What do you usually do to keep things fresh for you?
Definitely get tired of it and just hang out with the family in the evening and weekends without answering phone calls or emails too much.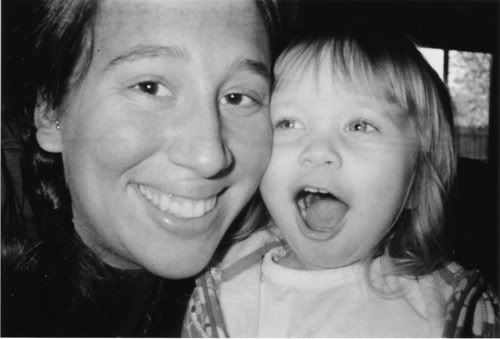 (Errol from EveryoneBMX.com)- What do you think the next biggest trends in BMX will be? How do you feel about trends as a whole?
I think the whole lightness trend is leveling off. You can only go so low before it won't be strong. Just well designed parts with less gimmicks. We have pretty much figured out what works and what doesn't.
There has been a lot of talk lately of buying American made over Taiwan factories. What is your perspective on this whole topic?
They can do some cool stuff over there that we can't do here but you can't beat American made. Not so much that its American, but if its made here its made by riders and not some huge factory like it is over there. The prices of the two are coming closer together which should help the US side of things. When Taiwan frames were $220 and the US frames were $300, some people had to get the cheaper one just to have a bike.
If you could change anything about BMX, would you?
Less trendieness and more soul. Most old school skaters have a real steadfast loyalty to what they do. Not too many riders do.
What do you think you would be up to if you never got involved with BMX?
Probably still roofing with the hot tar, but would definately be richer. Wouldn't have the memories though.
What is your favorite burrito shop? What is the best burrito to exist?
So many to choose from around here. Carnitas from the one across from the shop or just veggie from Chipotle. Quality before quantity.
If you could no longer live in California, where would you and Solid move to?
Vancouver and the northwest are great, but still have a soft spot for Kansas. Who knows.
Who or what are some of the biggest influences on your life?
Freestylin magazine and seeing some old freestyle shows and contests. As well as meeting some cool dudes that have different ways of living like Tunney and Worcester. Good work ethic from my family and common sense.
About how many dollars have you spent on strippers in your lifetime?
Probably about $60 in total.
What is one of the craziest experiences of your life?
Going to Pipa Grande with Joe Rich and his brother and it ended up getting dark and cold, after it got soaked crossing a creek. Joes brother had a heart thing that was really scary. Then we rode this windy hilly road in the dark though all these cows that were freaked out by our cassette wheels and started stampeding through barb wire fences and over cattle grates in the road. They were black cows too. You could only see about 20 feet around, but could here them everywhere going crazy. Barely made it out alive.
Kill one, fuck one, marry one: Jessica Simpson, Brittney Spears, and Hillary Duff.
Marry Hillary, Kill Brittney, Fuck Jessica.
If you could go back and re-live any day of your life. When would you go back to, and would you change anything?
The birth of my daughter was pretty amazing but the birth of my son is about to happen. I wouldn't change anything or else I wouldn't be were I am at today.
Do you spend much time checking out other websites? Any favorites?
I start at bmxfeed and go to thecomeup and defgrip daily, plus check all the other main ones on there.
Did you ever go to college for business or anything?
I went to Sacramento State for Mechanical Engineering but left after two and a half years. Mostly learned by trial and error and asking a lot of questions.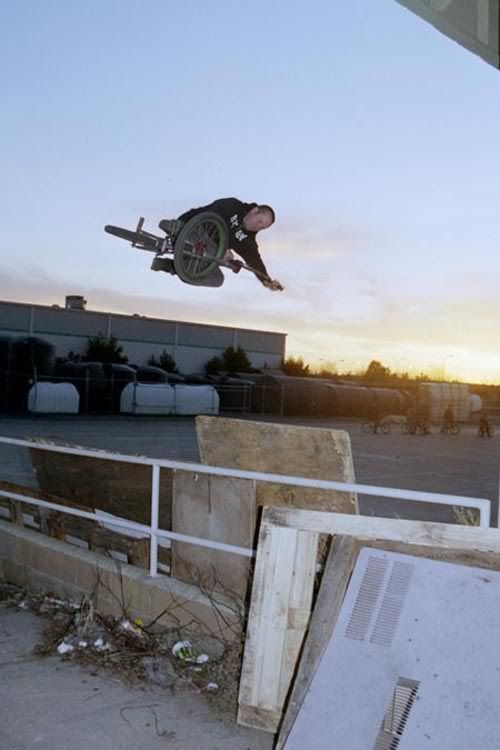 If you could see any band live right now, who would you pick and why?
Live now would have to be NWA or Gwar…maybe AC/DC in '78.
What is something about yourself not too many people besides close friends and family know about you?
I get up early, about 5 and go to sleep early to boot.
If you could change the world, what would you change and why?
Big question. Less stupidity and senselessness and more compassion and acceptance.
What kind of advice do you have for kids out there looking to start a company?
Don't plan on making much money. You will make more working fast food. Have fun with it and don't get in over your head.
Do you have any shout outs or thanks?
Big ups to Tunney, the whole Solid team, Nate at Primo and all those guys, my family, friends, and all the dudes that are doing it and making it happen.
Anything else you want to say?
Keep on keeping on….

Solid Bikes Props Ad from bruce jordan on Vimeo.