I had the chance to meet Alistair for the first time when I was in Chicago for the Dew Tour. He was playing super dad running all over the place with his kid. It was really cool to see a side of a pro you normally wouldn't. I finally pulled my act together to get Alistair an interview, and I am pretty stoked on it. He recently got an injury that is keeping him off his bike for a bit, so this gave him a few minutes to kill. Check out what he has to say, a few photos, and videos, then leave him some love in the comments!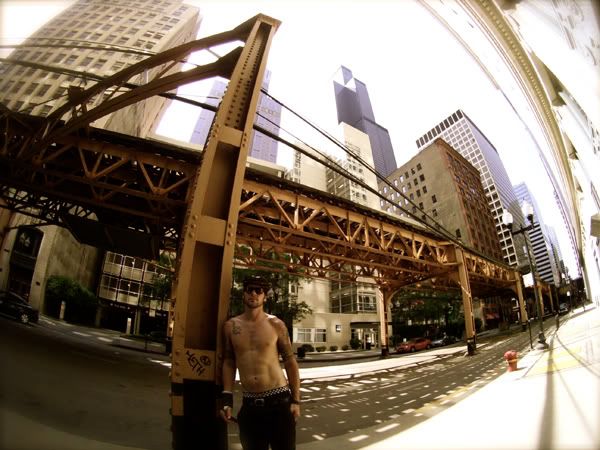 Name: Alistair Whitton

Location: Woodward, PA
Sponsors: MacNeil Bikes, Vans, Oakley, Rockstar Energy Drink, The Shadow Conspiracy, PRO TEC, Ogio.
Years riding:13 years
What was it that first got you into BMX in the first place? Any early memories?
The first memories of BMX are a demo in the first Bone Yard skatepark of Jon Taylor doing tailwhip airs and flairs. There was a barrel full of logs to warm people up, but it just smoked everything out..
I read somewhere you got into BMX when you turned 16. Wouldn't most people be more into picking up a new car over a new bike at that age?
Yeah maybe, but I was all about dirt bikes and BMX's. I needed a van so I could fill it with bikes and people to travel to skateparks in England.
How are things going with your sponsors these days? Any big news relating to signature parts, trips, videos, or anything like that you can talk about?
Yeah, everything is great. I am just updating the Vans, Macneil, and Shadow sites a lot. I have Shadow and Macneil trips planned, and going to the Vans parks to do BMX camps. My Macneil frame just got stronger and lighter so I am well stoked on that..
So you broke your hand recently. How did you manage that? How long till you will be back on your bike?
Yeah, I was just riding and I flipped over the bars and broke a bone in my hand. I'll be out till the 20th of July.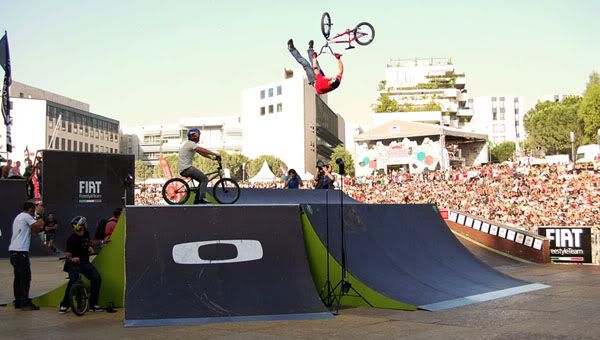 Is it hard not being able to ride living around all the guys who are down to ride all day everyday in Greenville and Woodward? What have you been filling your down time with?
Yeah, when I am hurt I don't want to look at a BMX, but its right there when I open the door and I just have to deal with it. I am filming the Shadow team next week so that will be fun. Right now I am just being a dad and trying to stay fit.
Speaking of Greenville, how funny is it when all of you guys are on a plane together to go to a contest? I heard there was 13 of you who came up for Chicago's Dew Tour?
Yeah, I am at Woodward right now, but I've been on a plane with a lot of the people flying out of PVG, its good. We look like a gang because everyone else is in suits and we aren't.
What are a few of your favorite places to ride or places you have had the chance to ride over the years?
The Unit, Lot-8, Aloise Jumps, Heath's Jumps, 909 Trails, Nasty's jumps, Boneyard, JC park.
Now that you are a dad and everything, do you have any plans of chilling out at all anytime soon?
No, not really. He is a good motivation.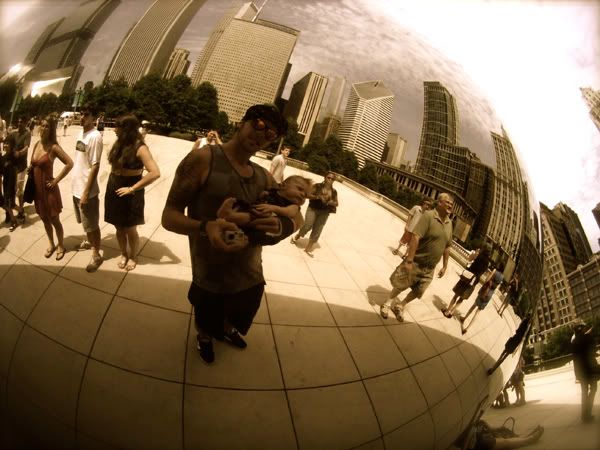 What is your travel schedule looking like this summer?
I have the Vans camp, X-Games, Portland Dew Tour, L.E.T , DK Dirt Circuit… Just how I like it… HECTIC.
How awesome was the MacNeil trip to Eastern Canada? What was your favorite part for that?
We went to a massive indoor park called Taz and it was epic. So smooth and we rode for like 7 hours. The Beast was on tour, so that's always fun.
You did that goofy half backflip grind on Stunt Junkies a few years back… Have you had any other crazy ideas since you had the chance to go on that show?
Yeah, I've always got crazy ideas but only once in a while will they come true. That show was fun because I got to try what I thought was impossible.
After all these years of BMX, what do you consider your biggest accomplishment?
Just being able to live life to the max and not answer to anyone. Being your own boss and self motivating is a real achievement. Not a lot of people can put it together, I am very lucky.
How are things with the dirt bike going these days? Have you considered picking up racing or freestyle moto-x at all or is it just something you like to play on?
To me its just a way to blow off steam, go fast, and jump far. I love the workout riding a track and it's just super fun for me.
How's the being a dad thing going for you? Do you think you will let your kids get involved with bikes and stuff?
I don't think he has a choice. Right now he has my hair, eyes, and nose, so I reckon its in his blood to be a petrol BMX head.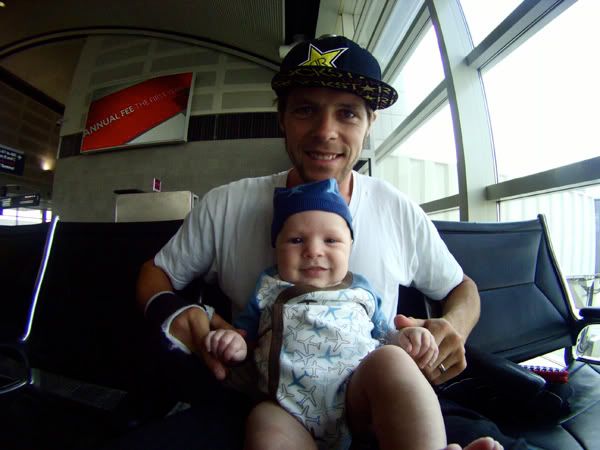 If you couldn't live in Greenville or Woodward anymore, where do you think you would want to move to?
I reckon Cali because I'll still be able to do all the fun stuff and more of the stuff I want to do. In the future I'll move there.
Can you ever see yourself moving back to Great Britain? Why or why not?
No, its not for me anymore. I love the culture America is way too easy living and fits me perfect..
A person hasn't lived until they have experienced…?
A near death experience.
What makes for a good night out for you?
Some nice food, maybe a movie, and hanging out with friends.
What's the first song or movie to come to mind?
Snatch, I am watching it right now, TING TINGS.
You have been filming and editing a bit more lately. What are you working with camera and editing wise?
I have a Cannon HF100, GoPro Baby fisheye, and the new iPhone 3GS. I edit on IMovie and Final Cut…
Do you spend much time on the computer? Any favorite websites?
Defgrip, Disc Golf Scene, Ride BMX, Break, UFC, VIMEO, Metal Mulisha, BNQT, Fat BMX
How would you like to see things go over the next few years?
More events that people can't learn to ride in a foam pit. Some cross over things and bigger ramps.
What is the best advice you have ever been able to give, or been given?
Go big or go home. You gotta ride to to the X to cash the checks. Vert gets the skirts???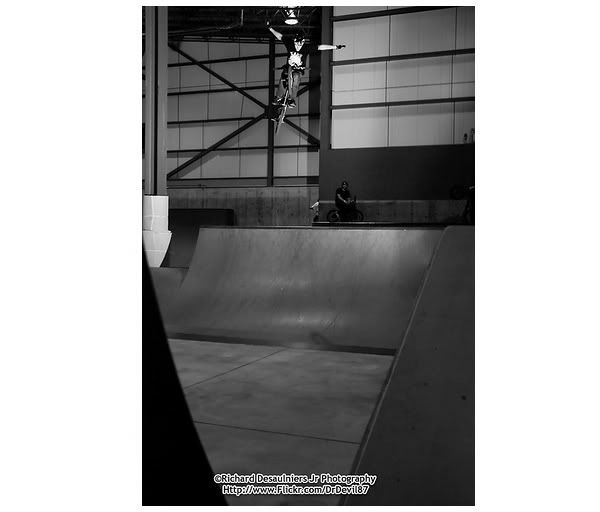 Do you have any shout outs or thanks?
I would like to thank myself because without me nothing would have happened..Just kidding! Big shout out to everyone who is real and not fronting being the latest fashion. STAY STRONG
Anything else you want to say?
All you haters can fuck off and stay negative..I don't care about you.