There's always riders who are super good that disappear for one reason or another. Some move on from BMX, some just try to stay away from cameras and some just have other priorities that take over their life. Some of those riders eventually make their way back to the good life and some don't. Johnny Stevens is one of those riders who was making waves a few years ago and then just disappeared. Then in May of last year an edit popped up with some footage of him. Since then he has been making his come back to BMX and in the process dropped a few really good edits. I figured since he is riding for Proper now that it would be a good time to take a closer look at his bike and find out where the hell he disappeared off to. Let's see what he had to say!
Name: Johnny Stevens

Location: Prescott Valley, AZ
Sponsors: Proper Bike Co. , Niyce.co Clothing
Years riding: 12 year and counting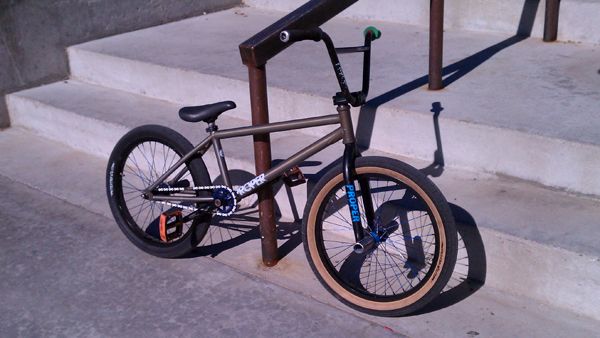 Frame: BSH Proper frame
Bars: Proper Mike Miller bars
Fork: Demolition Concorde
Stem: Proper Microlite front load stem
Headset: Ahhhh I don't know it might be a Eastern from 2008 haha
Grips: Proper team grip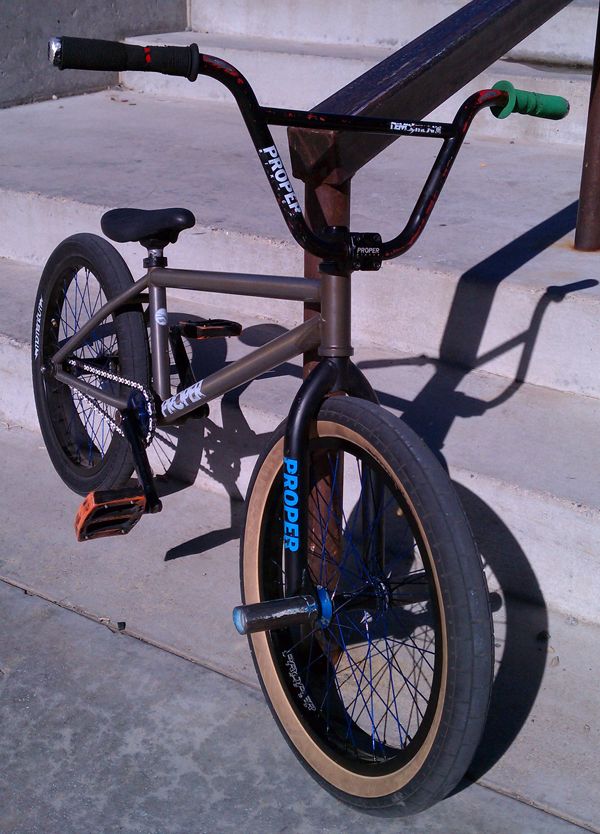 Chain: KMC 410H never let me down
Sprocket: Proper Magnalite
Cranks: Profile Racing
Seat / Post / Clamp: Odyssey Mike Aitken Senior 2 Pivotal Seat a real old animal post an I don't know what clamp, haha.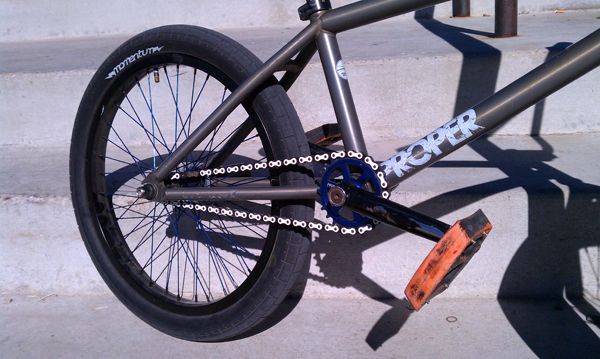 Front Wheel / Tire: Proper Microlite front wheel and a Demolition Momentum tire.
Rear Wheel / Tire: Proper Magnalite rear hub with Microlite rim and a Demolition Momentum tire.
Pegs: Demolition
Hub Guards: Proper Magnalite an Microlite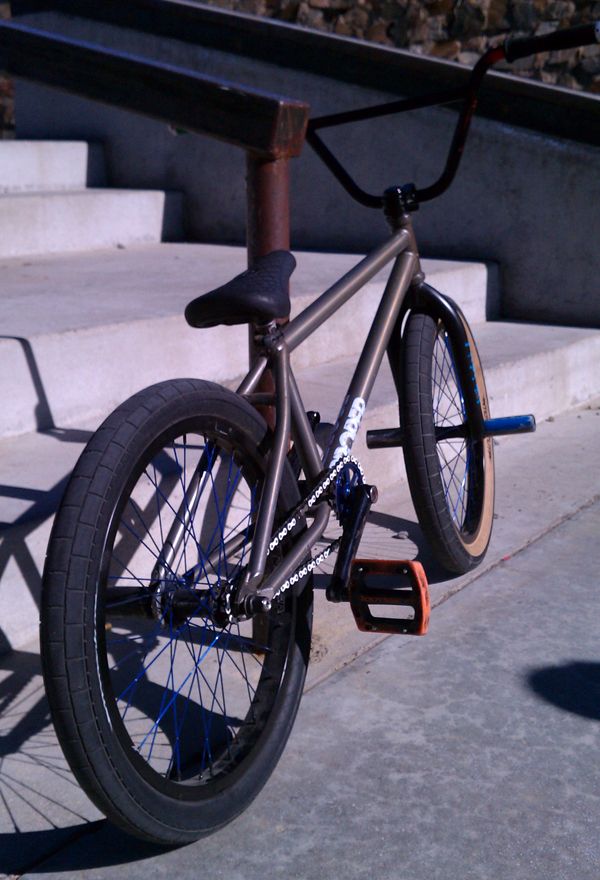 Brakes: Never!!!!!!! Haha none now.
Modifications: None. I'm an easy going guy lol.
Do you have a preference on how you like your bike setup or are you the kind of person that can hop on any bike and ride it like it's your own?
Yeah, I can hop on bikes an ride them, but I like a short front end and short chain stays.
What's the newest part on your bike?
Hub Guards
What's the oldest part?
Seat post
What do you usually go through the fastest?
Grips an pedals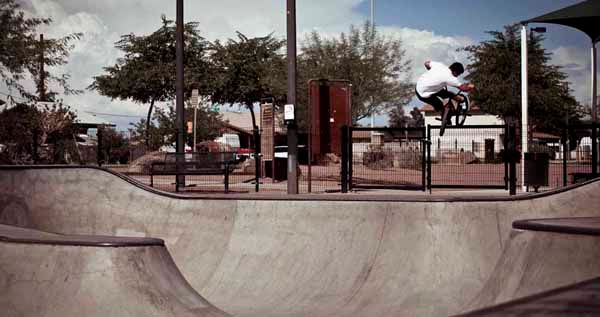 Photo: Greg Moliterno
All right, so how are things going with Proper these days? Do you have any trips or anything good lined up with them that you can tell us about?
Things are going great! I have not got to meet the team yet, but I did get to hang out with Joris Coulomb and his buddy. They are real cool guys. Jamie Cameron with Proper is real cool too!!! No trips planed but it's a new year so we'll see how it goes.
Do you have any other sponsor news you can tell us about? None. Sorry lol
Have you been filming much lately? I know you just had that new Proper edit drop that good a really good response. When can we expect to see some more fresh footage from you?
I should have a park edit coming out soon. I hope everyone likes it!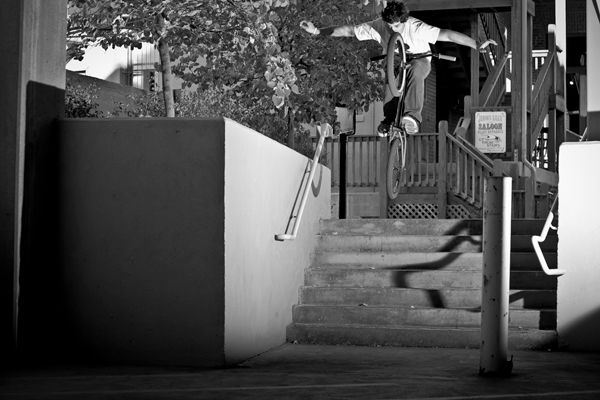 Photo: Greg Moliterno
Speaking of fresh footage, you are kind of on your resurgence after disappearing for a few years. What happened after the days when you rode for Levi's and Mutiny?
I had a baby boy named Julien. I just hung out an did a lot of family things. Now I'm watching all the new videos and it just got me going again. It's way too hard to keep up with all new riding but I'm still loving just riding and having a good time.
Were you still riding in that time off, or were you kind of over it for a bit?
I was still riding but not much at all.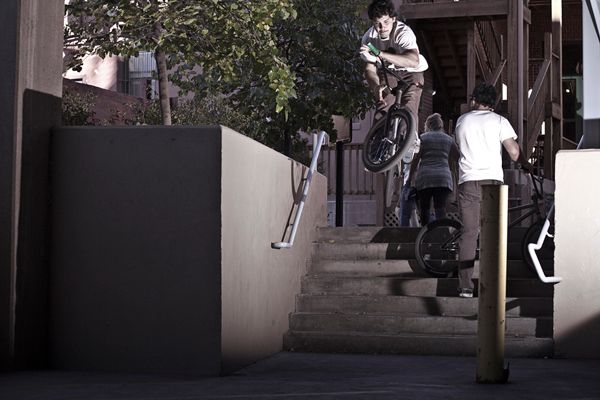 Photo: Greg Moliterno
So you're a dad now. How has that been for you? Did it have any effect on your motivation to ride?
Being a dad is one of the most amazing experiences I have had. Now he is going to be 2 an it's just getting better. He loves bikes as well, haha. As of motivation now, I've got so much more since he loves watching bike videos and being on his balance bike. He's going to be the next shredder, haha.
What have you been up to lately when you aren't riding or taking care of the kid? Working or going to school or anything like that?
I work at my local shop High Gear Bike Shop. I work on a lot of road bikes and mountain bikes. No school at the moment, but very soon!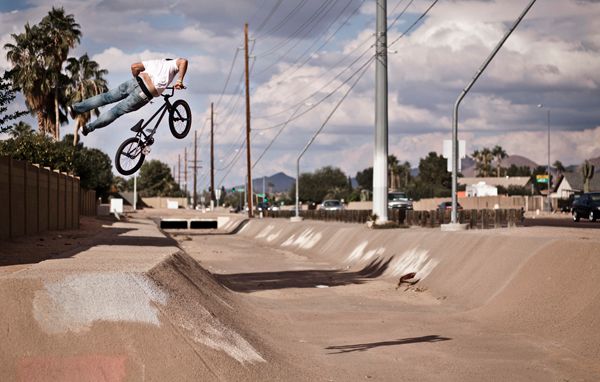 Do you have any fresh goals you have set for the year? Anything you really want to make happen or places you want to go?
I want to film a lot an get some edits out an do a few trips.
What's something about yourself that might surprise people?
I love riding street I know I stand out as a park rider but I love just riding around an finding things to ride!!!
What's the last song you heard, movie you watched and website you visited?
Lil Wayne – Swag Surfin, Talladega Nights (Shake and Bake) and the website was BMXUnion.com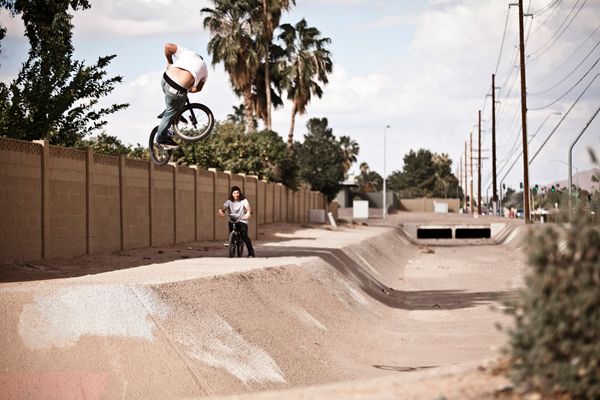 Photo: Greg Moliterno
Do you have any shout outs or thanks?
I' like to thank Jamie over at Proper and Shane Rieder for putting in a good word for me. Greg Moliterno for all his great filming and Joey Calderone and everyone that helped me get me where I am now!
Anything else you want to say?
Never say "I can't" and always have fun and a good time!!!