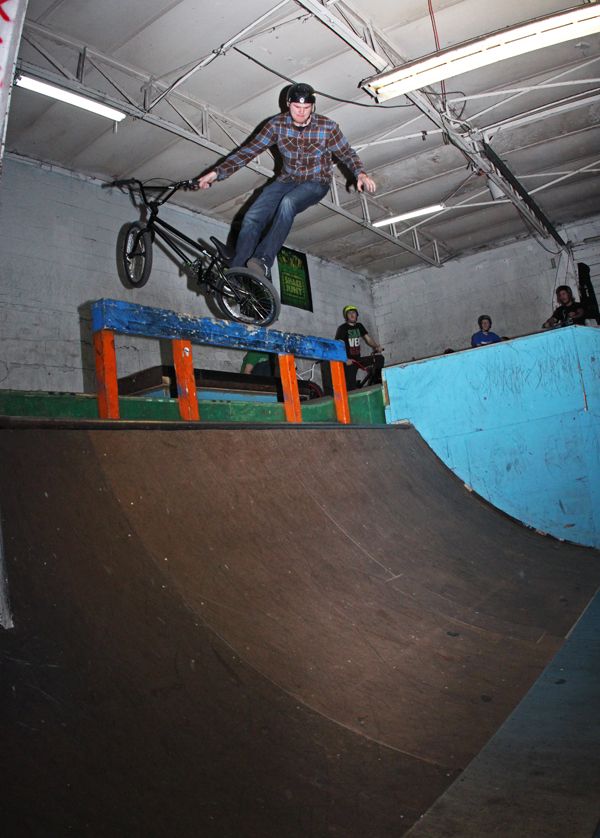 Jon Wells is a legend in BMX. If you ever have the chance to meet him, you will understand (depending if he's Jonathan or Jon). The only man to brawl at the Belmar, and a constant road tripping machine could describe him well. During the day, Jonathan handles Sun Ringle, and at night Jon brings out the best stanky leg. On the recent trip to Toronto, I shot some photos of his bike and forced him to stop working so hard and answer some questions. Check out Jon's new Tree along with a few random photos I shot of Jon this past year or so.
Name: Jon Wells (off work) Jonathan Wells (at work)

Location: Milwaukee, Wi
Sponsors/Hook ups: It's more on the industry contact side of things. SUNringlé, Profile, Tree, Deco, Vans
Years riding: 13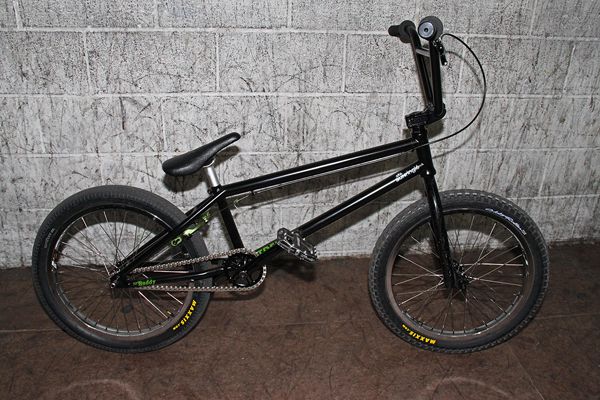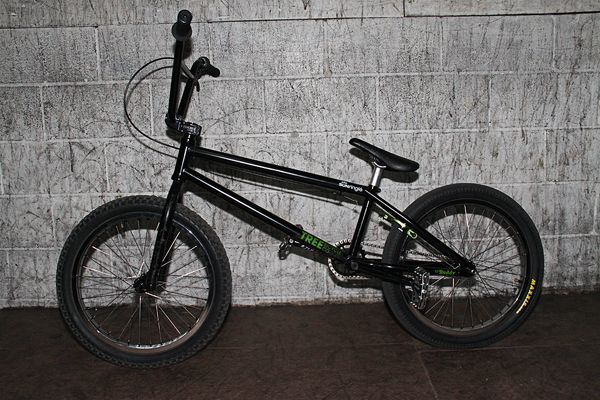 Frame: 22'' Tree Lil Buddy
Bars: Tree Sequoia with Tree bar ends
Fork: Odyssey Race
Stem: Profile Mulville 45mm
Grips: ODI O grips
Cranks: Profile 180mm
Pedals: Answer Rove pedals
Sprocket: Profile spline drive
Chain: Shadow
Seat/Post/Clamp: Mankind seat post, Deco seat
Rear Wheel / Tire: SUNringlé Chrome Estate rim, Wheelsmith SS14 spokes laced to the Sunringlé Shred hub. Maxxis
Front Wheel / Tire: SUNringlé Chrome Estate rim, Wheelsmith SS14 spokes laced to the Sunringlé Shred hub. Maxxis Holy roller
Brakes: Fly
Lever: Odyssey
Cable: Odyssey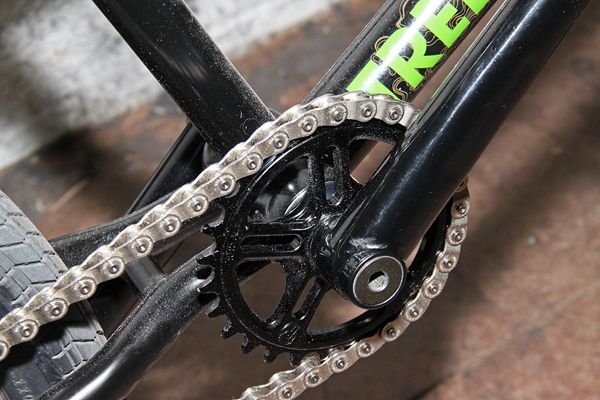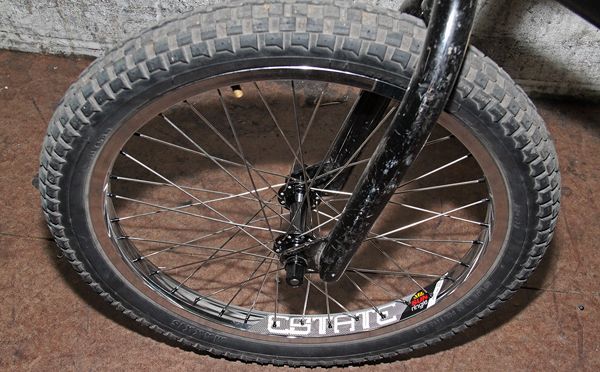 How did you get the hookup with Tree?
I've worked with Sam on a couple of projects for Sunringlé. We also Co sponsor the Tree team. I was looking to get a new ride and he mentioned they had a 22" Lil Buddy sample in stock.
You are a tall fellow, how do you like the feel of that 22″ frame?
It's the first time I felt comfortable on my bike for a couple of years. I've had a couple of 22" race frames in the past but this bike brings me right back to feeling normal in the air. I couldn't be happier with how this thing rides.
You have been the captain of the Sun Ringle BMX department at Hayes for a while now. Any word on things you have in the works?
I have been working on some race stuff. Sun Light mini cassette wheelset and a Sun light Pro Cassette and wheelset. The Mini Samples really turned out great. I can't wait for them to hit the market. I'm still working on the SUN Light Pro hub.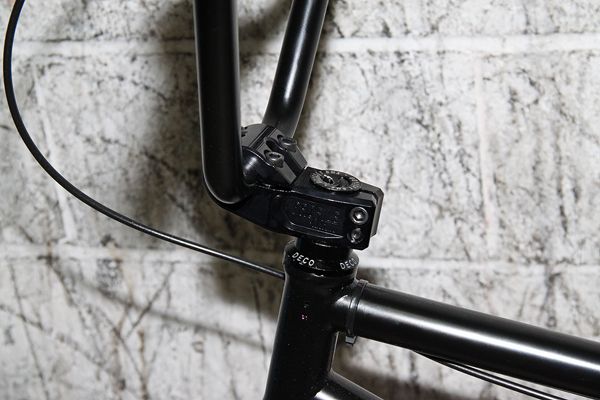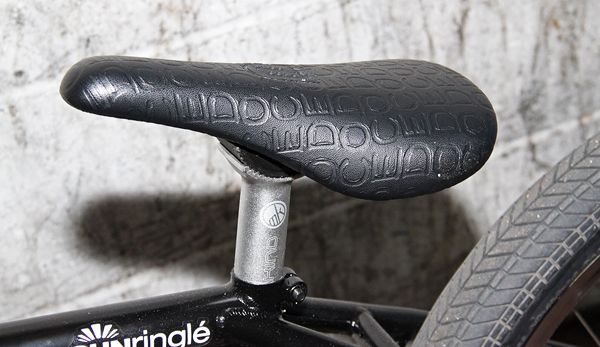 Being the road trip champion you are, where all have you been lately? Where are you going next?
I have been a traveling man…in the last month or so I went to So-cal for a couple of customer visits, Minneapolis for frost bike, Austin for the NAHBS show, then the Toronto BMX jam. I'm headed to Golden, CO for a couple of days next week. Then I'm driving the 40ft Hayes race trailer to Monterey, CA for the Sea Otter classic.
I've been about everywhere in the US other then some of the Northeastern states.
Do you plan on obtaining your AA race card again? I heard that's the key to panty droppin'?
No plans as of now. I was never AA but was A pro for a little bit before I started riding park full time. The local indoor track use to have 2 full gates of pros. You could make some good cash on a double point's weekend. The "pro" card was defiantly a conversation starter with the ladies.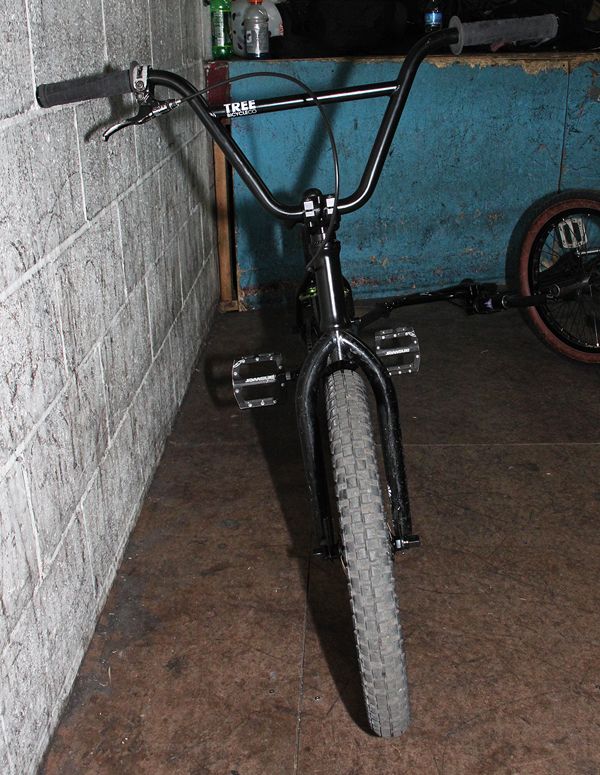 Have you been filming much? When can we expect to see some fresh footage from you?
I haven't been filming…But it's been in the back of my mind for a little bit. I've been riding a lot more lately so will see.
What should people expect from you This Is The Spot part?
LOL, I'd expect more antics then riding. To be honest…I wasn't too motivated to ride the last couple of years. I broke my pelvis and I didn't really push myself very much after that. I'm looking to change that this year it's my new year's resolution.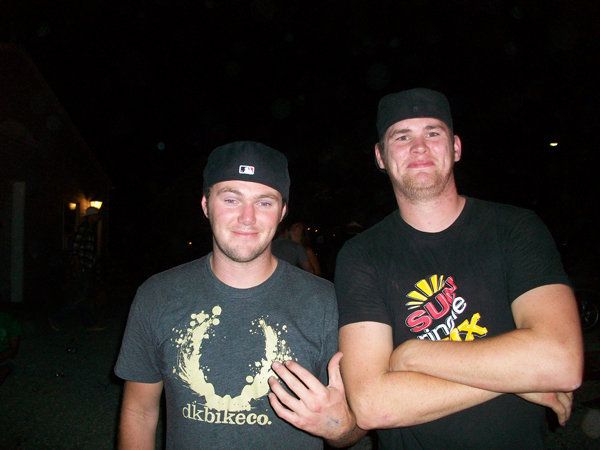 It looks like you have been staying sharp on your Twitter game. Why should people follow you and what's your link?
I wouldn't really say im sharp…I'm more like a dried out marker. But if your looking for a couple of laughs and some totally out of context quotes from anyone around me. @JWmoto4130
What are your plans for 2011? Anything you really want to make happen?
A couple of SUNringlé BMX trips like the America tour last year. I'm thinking the first trip would be Toronto to Montreal around June. I'm currently looking for recruits for a non BMX camping/fishing vacation. Europe back packing tirp is always on the things to do…however it never works out.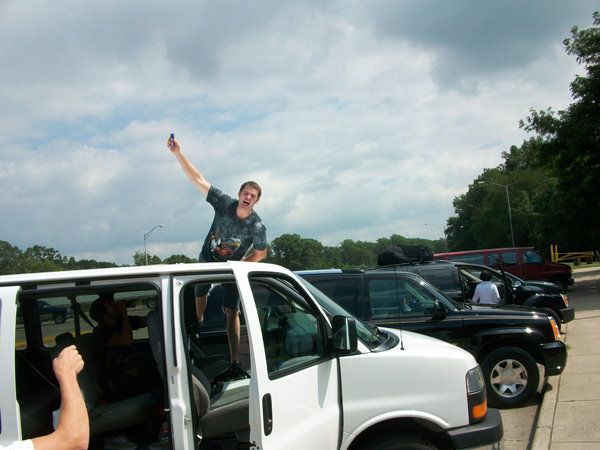 Anything else you want to say?
Thanks to anyone that has helped me out or had fun times with.
Don't trust Jared from Subway he is all lies and the devil!