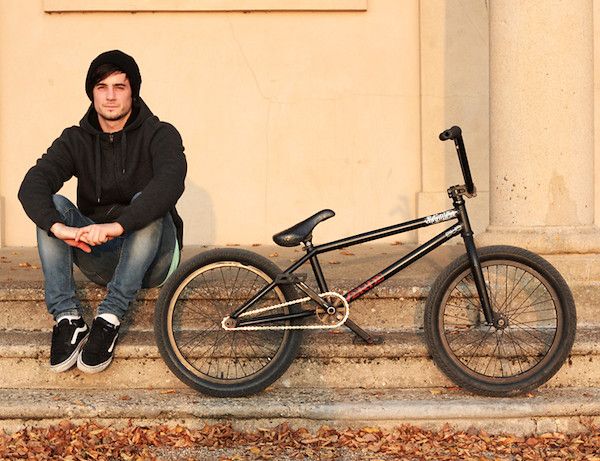 Matt Priest has had a pretty awesome past year. He recently made the switch to Verde for the new year, got voted as #1 U.K dirt rider of 2011 in the Ride UK Readers Choice Awards, hit a few contests, travelled quite a bit and continued to make BMX look good. I figured it would be a good time to catch up with Matt, so we got a quick run down of his new setup and found out what else is new with him these days. Let's take a look at what he had to say…
Name: Matt Priest

Location:
 Cambridge
Sponsors: Verde, Vans, Relentless Energy, Segment Clothing, The Source, Duo, Quintin Co.
Years Riding: 7
Frame:
 Verde Cartel
Bars:

 Verde
Fork: Verde
Stem:
 Verde
Grips: Duo Bohan
Headset: FSA
Cranks: Subrosa
Pedals: 
Duo
Sprocket: 
Kink
Chain: KMC
Seat: Verde
Post: Duo
Clamp: Built-in
Front Wheel: Cinema
Tire: Duo Stunner
Rear Wheel: Profile hub on a Cinema Rim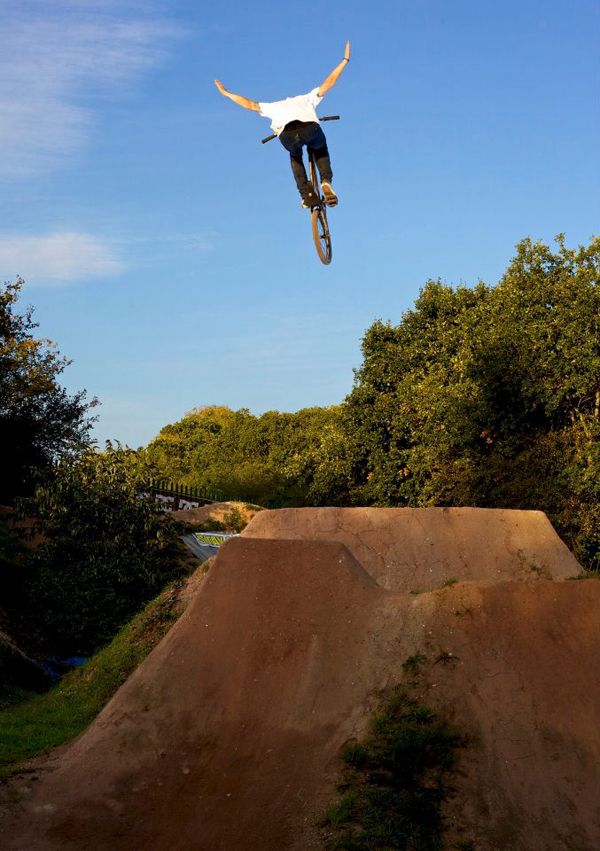 Photo: JD Williams
What's the newest part on your bike? Pedals
Oldest part? Chain
What do you usually burn through the fastest?
Pedals, grips and tyres
Do you get paranoid about anything on your bike being off or loose?
Yeah all the time. It drives me insane.
I noticed you have been rolling brakeless lately, when did this come about? Any plans of putting some brakes back on?
I take them off all the time, but yeah, they have been off for a while now. I enjoy riding brakeless but normally put them on when I'm riding trails.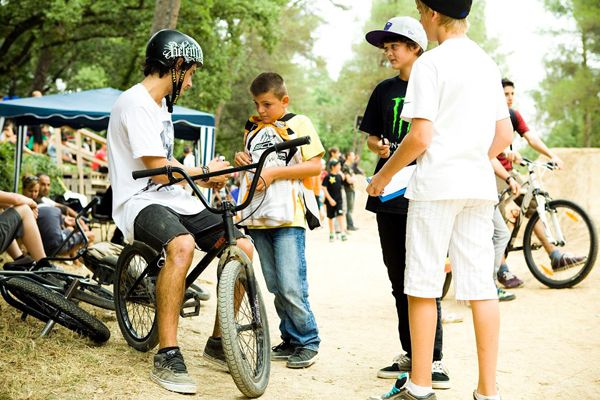 The kids dig Matt.
So you recently joined the Verde U.K team. How did the opportunity come about? Do you have any team trips or anything that you are getting excited about?
Well, I ride with Lima a lot, who was already on the team, them Marytn said there is a spot on the U.K team if you would be interested. I went for it and I'm so stoked to be part of it. I'm really excited for next year. We have some trips in the pipe line!
How are things going with DUO? It looks like you had the chance to go on a few trips this past summer. Do you have anything in the works for 2012 yet?
Duo and Verde came hand in hand really, so yea, getting to know all the guys at Shiner and Greenhouse has been good. They're all so welcoming and yeah next year we definitely will be trying to travel about and film as much as possible! Can't wait!
Any other fresh sponsor news you can tell us about?
I noticed you have been doing shows for Kye Forte. How has that been for you? Do you do many shows or just when you have some free time?
There are a few things in the pipe line! Yeah, Kye has a new events company called MBE Limited. We have been helping him with doing shows at random events. It's really fun since it's just basically like having a box jump session all day! It's really relaxed and Kye just says when there are some shows and we can decide if we wanna head down.
You rode in a few contests this past year. Are you more there for the good times or are you into riding contests? Any plans of attending more contests here in the future at all?
I think contest are fun. You get to see all your friends and ride! I think if you are just relaxed about it and dont take it too seriously contest are really fun yeah! It's only when you put pressure on yourself it will be stressful. I hope to hit a few events for sure over in Europe next year.
How were the trails running this summer? Did you get to ride them much?
Well, Bob's yard has been out of action this year which sucked! We had such a sick year there the year before. The Woodyard in Melbourn is amazing we had a few sick sessions there this summer too!

Photo: Louis Thomas
Now that the weather in the U.K has gone down hill for the winter, where have you been riding these days?
I ride the outdoor park in Norwich a lot when it's dry or we go up to the indoor park in Kings Lynn a lot which is real fun!
Have you been filming for any edits or video parts?
Yep, I've been filming a bit with Johnny at some locals spots. I've also got some stuff to start working on in February.
What have you been up to when you aren't riding these days?
Me and my house mate tucker have been building a ramp for the local park this week, so we have something new to session!
Last song you heard, movie you watched and website you visited?
Gin Scott Heron – Me and the Devil, Point Break, Facebonk
Any shout outs or thanks?
Cheers for the interview and all my mates and sponsers for being rad! I really appreciate it. Thanks!
Anything else you want to say?
Go ride.