Keeping things rolling, I made my way over to The Shadow Conspiracy's booth to see what those guys had going on for Frostbike. Turns out they had a few brand new products on display for everyone to check out. Let's check it all out.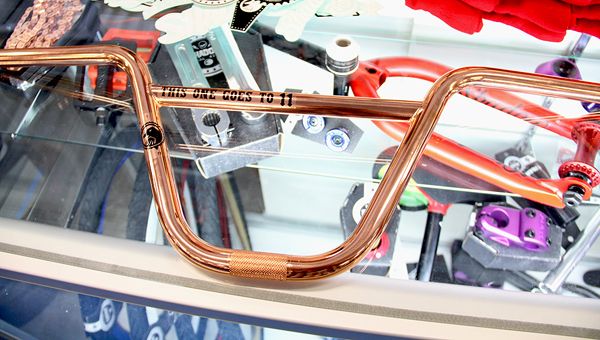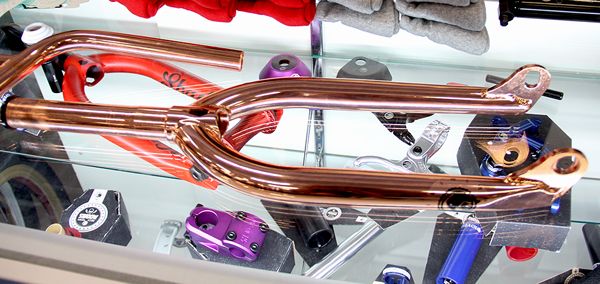 The new copper colorway is looking so good. It's definitely a different color compared to what's really available currently on the market. This color is available now, so make sure you hit you favorite shop up about getting some of this.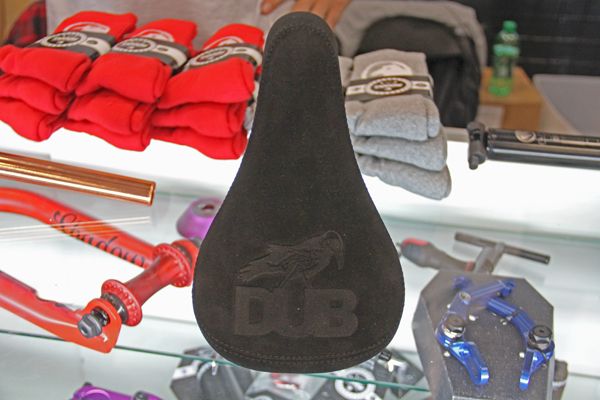 The DUB X Shadow collaboration one piece seat and post with the rasta colorway for the pan.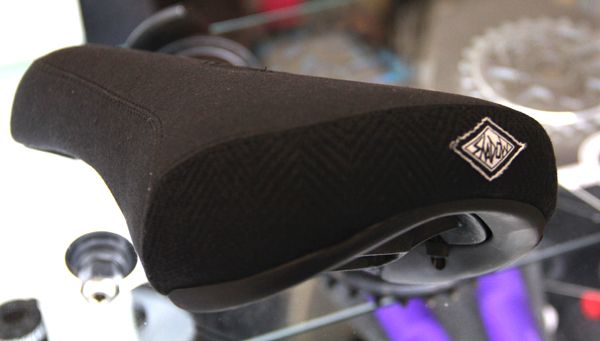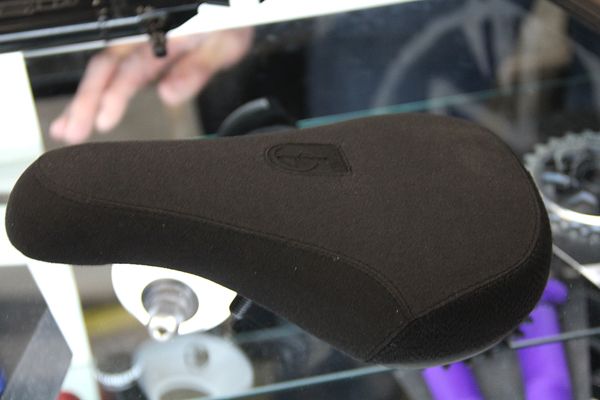 Here's a look at Lahsaan Kobza's new signature seat. Looking clean.
Seth Kimbrough's new signature seat. Alabama.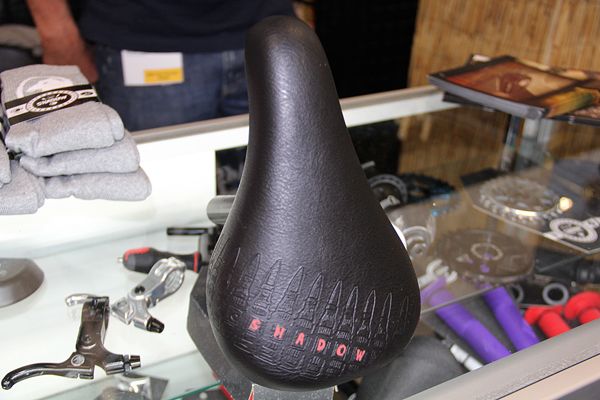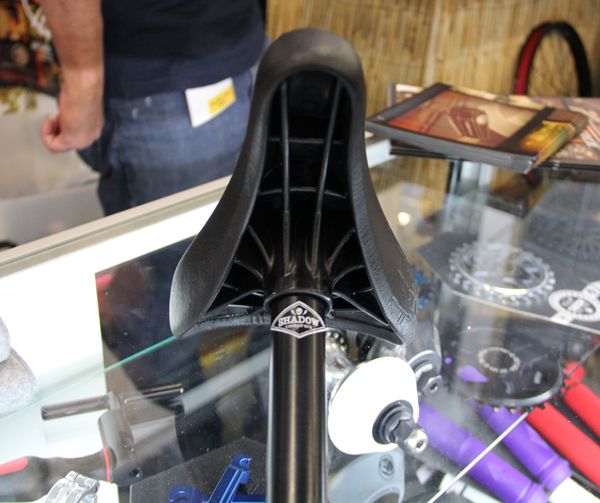 Trey Jones' new signature 1-piece seat and seat post combo. Bullets embossed into the seat.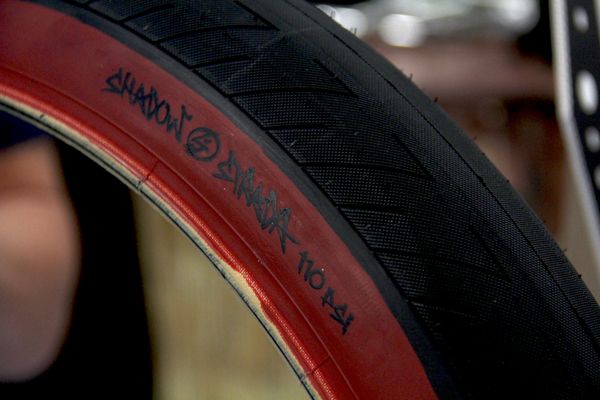 The new Simone Barraco signature Strata tires. Note that the one on the right had been pre-mounted and inflated so that's why it looks bigger than the other.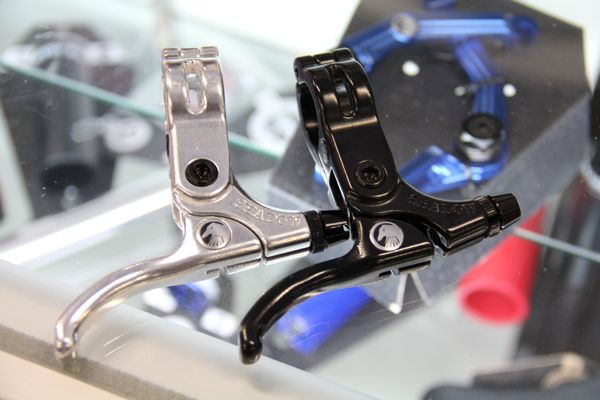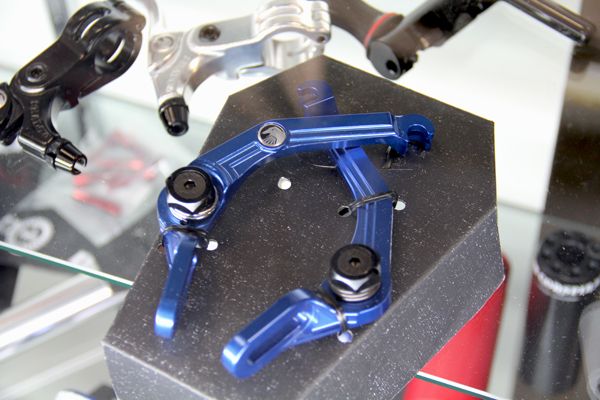 Drew Bezanson's signature brakes and lever.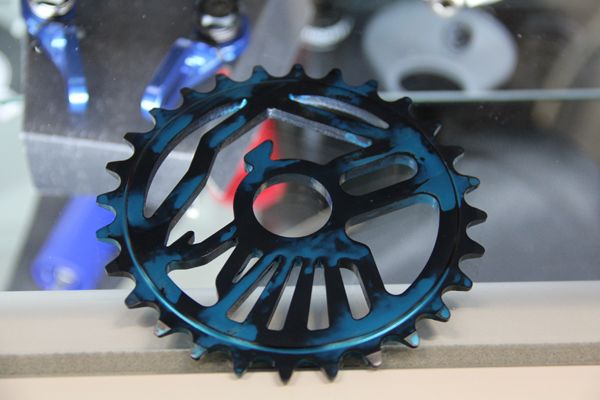 If you're looking to get your hands on one of these anodized blue and black sprockets, you're going to have to have your shop hit up QBP because this is the QBP X Shadow exclusive colorway. How good does that look?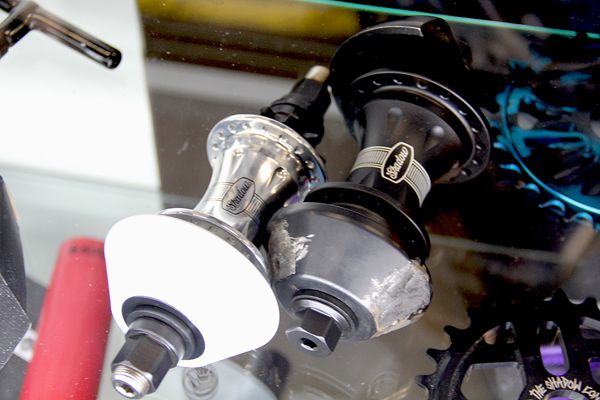 BTR hubs with the tested guard.
Get a grip!
Don't forget that Shadow has a full range of protective gear as well.
That wraps up what The Shadow Conspiracy had on display at Frostbike. You can find out more about the brand and their products by checking out their website — TheShadowConspiracy.com. You can get ahold of all the available parts in this by having your local shop here in the U.S get ahold of QBP.