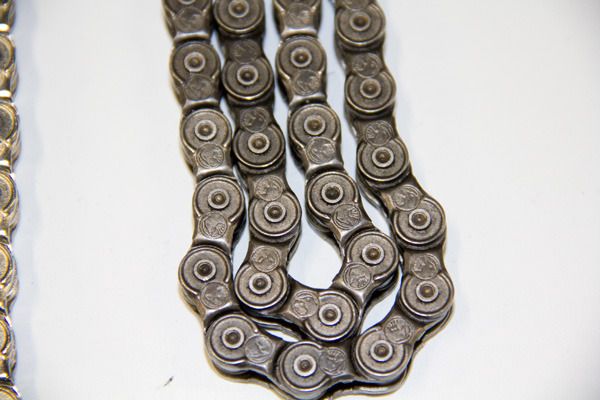 The next stop at Frostbike 2015 was a stop at The Shadow Conspiracy and Subrosa Brand booth to see just what Ronnie Bonner and Ryan Sher have been cooking up since we caught up with them at Interbike! Turns out they have a bunch of new product dropping next month, so let's take a closer look at just what's coming!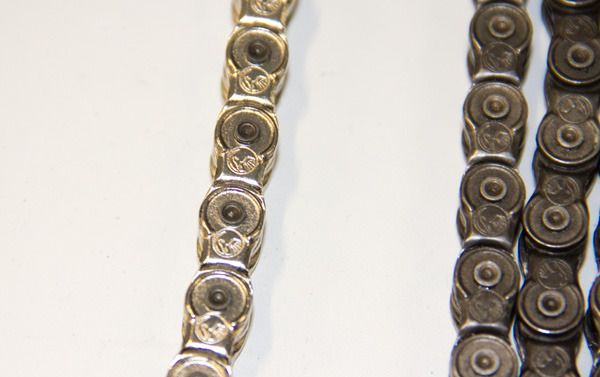 The Supreme Interlock chain! They had a limited release a few weeks back, but they will be releasing it full on in March with black, raw and silver versions.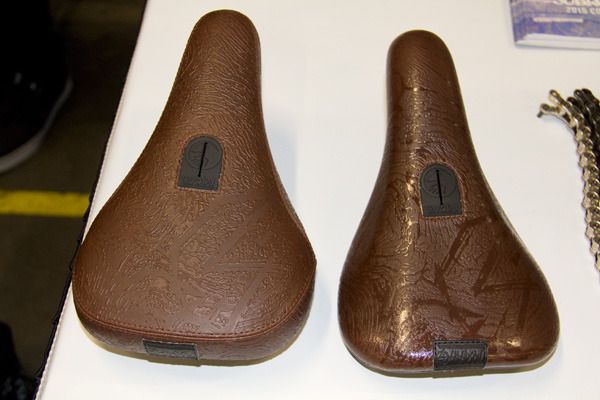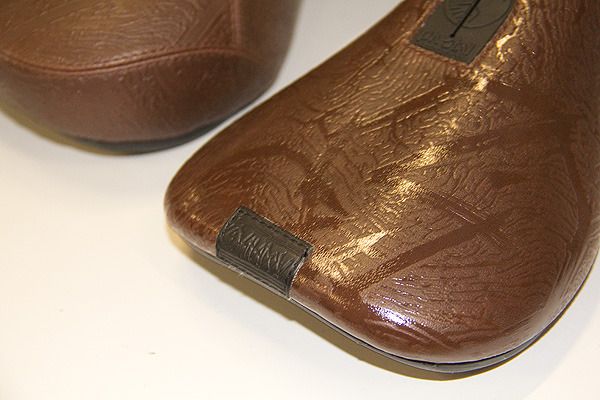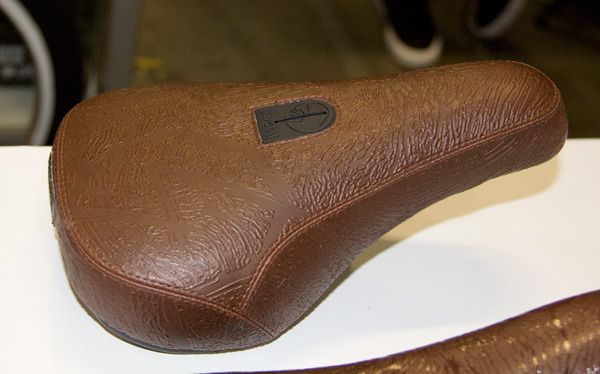 Jonny Devlin's signature Pivotal seat will be available in the Fat and Mid version. Really digging that textured cover.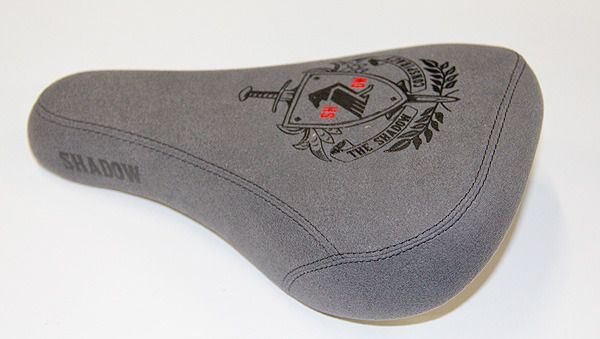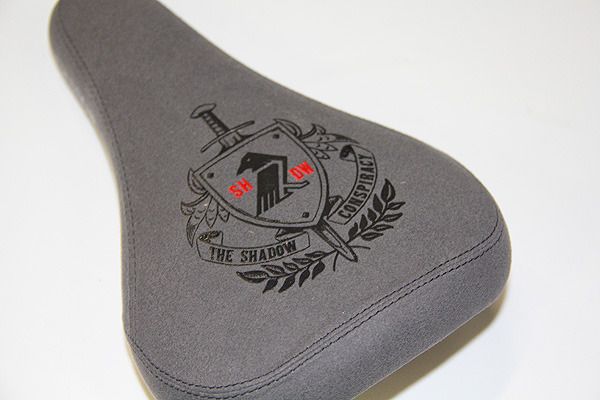 Paul Ryan's signature Tripod seat will be available in March.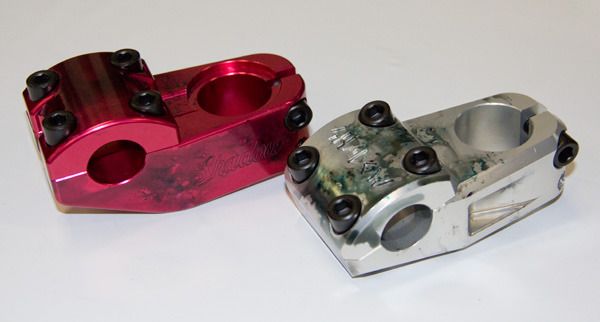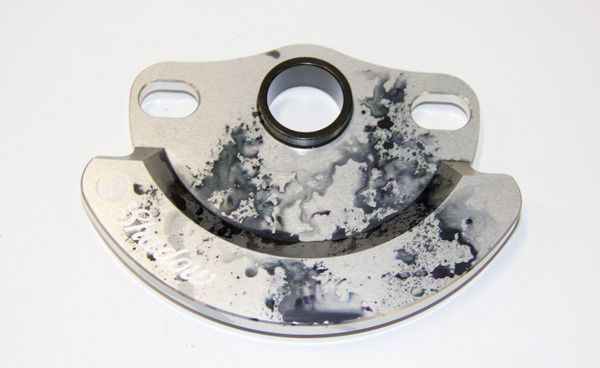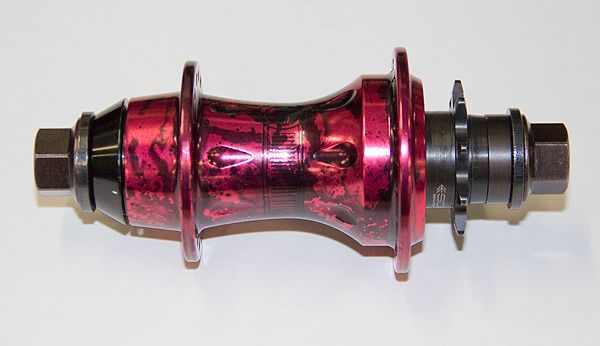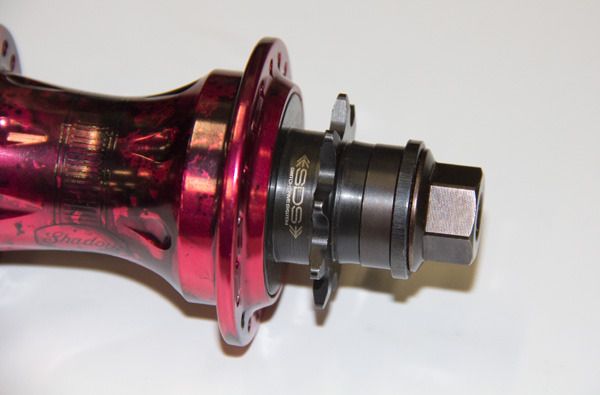 The red tie dye and polished tie dye colorways that Shadow will be releasing looks real good. I should also mention their Raptor hub now has a SDS (Switchable Drive System) driver that allows you to easily switch between right and left side drive.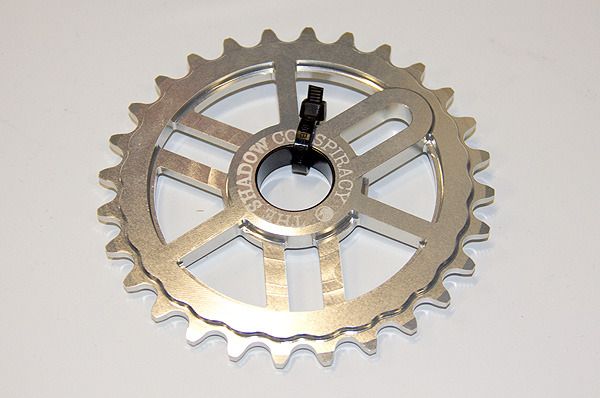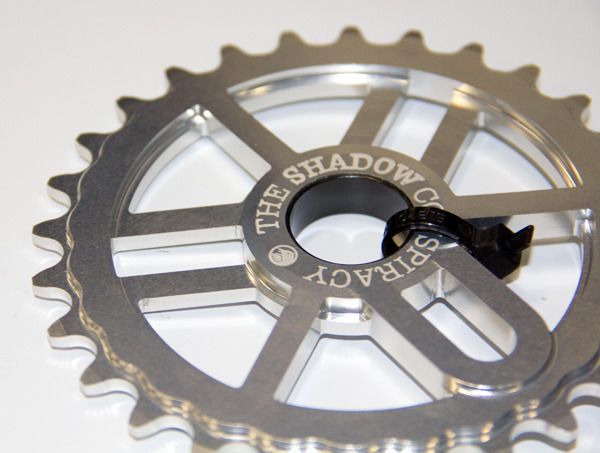 Here's a new sprocket that will be coming in the next shipment as well. Really digging the multi-levels of this.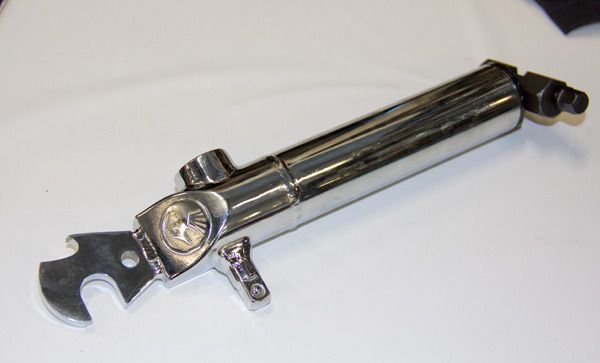 Shadow's popular Multi-Tool will be available in CHROME for those of you who like to get fancy.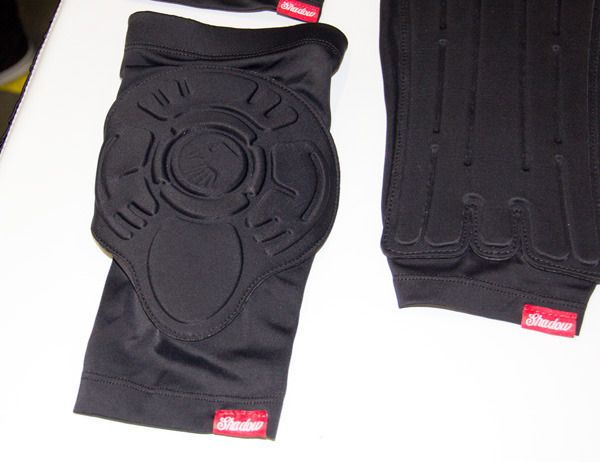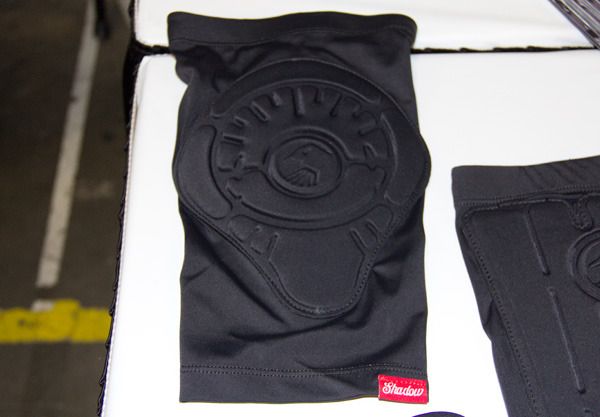 Shadow's new shin, elbow and knee pads! These guys are thin, breathable and stretchy. These will fit under those skinny jeans no problem.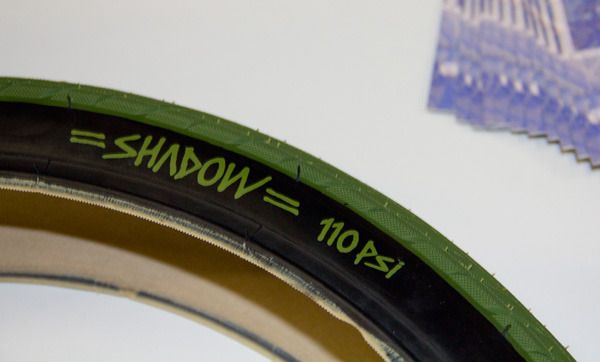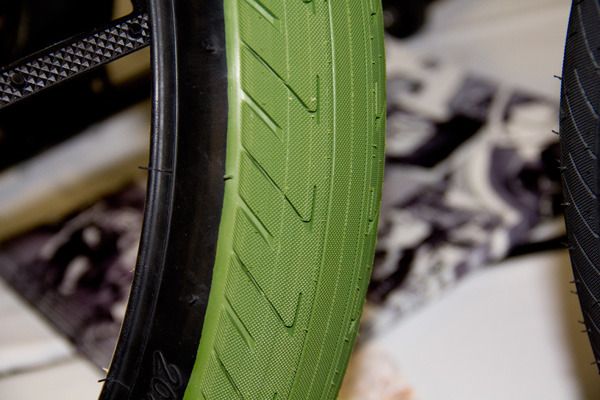 Simone Barraco's signature Strada Nuova tire is an updated version of the original with a thicker rubber to extend its life and extra protection against flats. They have also made the ridges on the sides deeper for added traction while turning and given it a little color!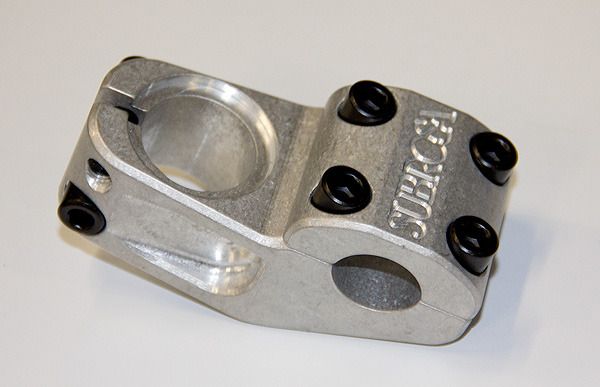 Subrosa's High Life Upload stem now coming in raw and black to blue fade!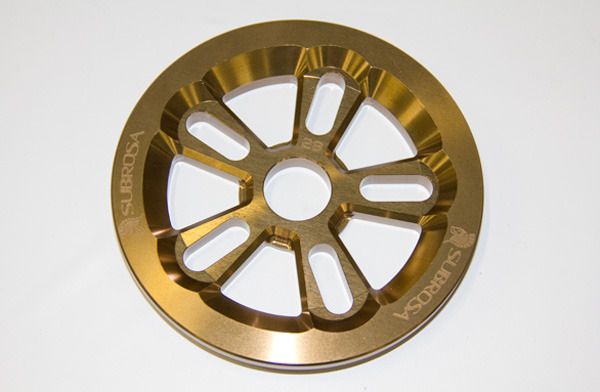 The Magnum full guard sprocket in gold.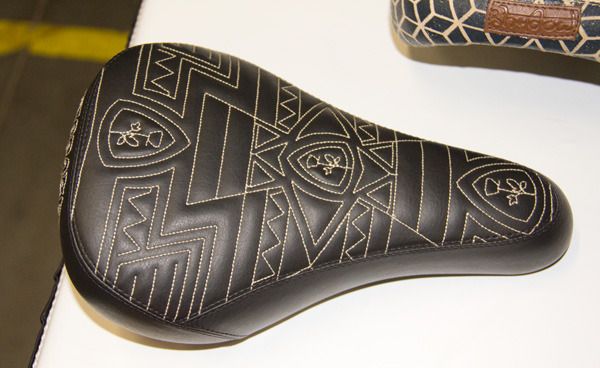 Hoang Tran's signature Tripod seat. Motorcycle guys will love this.
Nick Bullen's signature Pizza seat will be available in Pivotal and Tripod versions.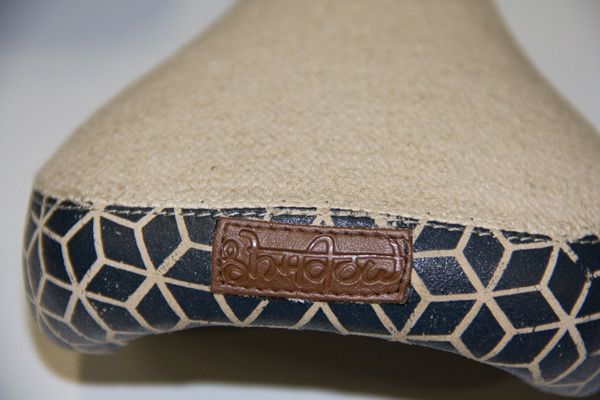 Joris Coulomb's signature Tripod seat.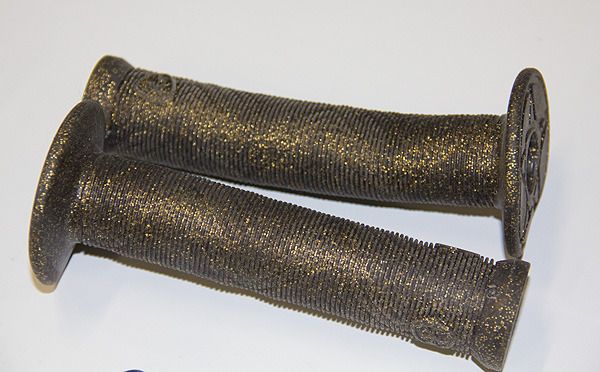 If you were looking for something a little flashy for your bike, these grips might just be what you are looking for.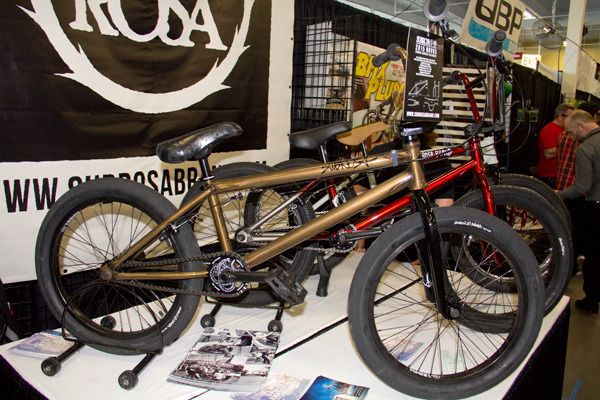 The 2015 Novus complete bike!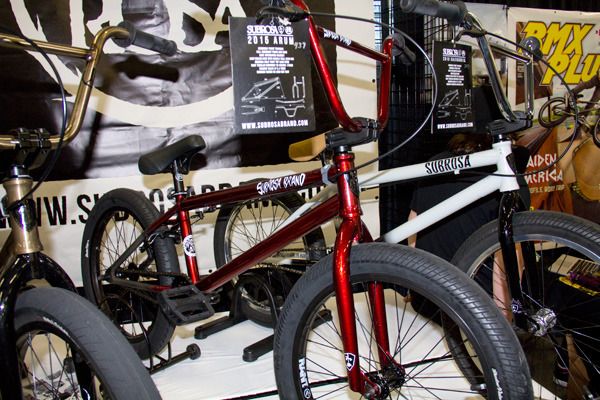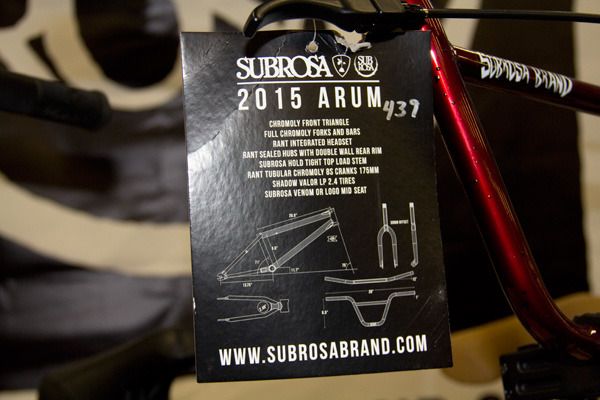 The 2015 Arum complete bike!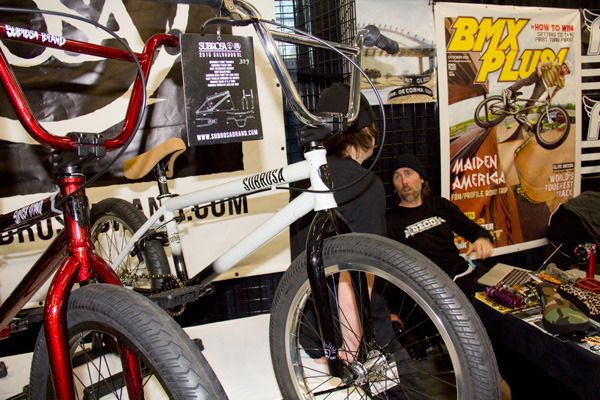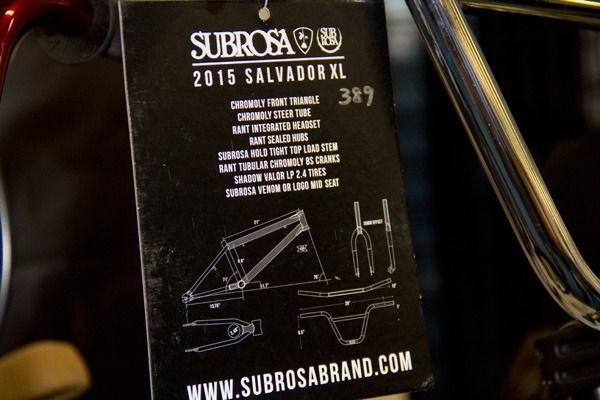 The 2015 Salvador XL complete bike!
So that wraps up what The Shadow Conspiracy and Subrosa had on display at Frostbike 2015! Obviously this is just their newest items that will be dropping here next month or in the near future. They have a huge line of products, so make sure you check their websites out.
You can find out more about The Shadow Conspiracy and their products on their website — TheShadowConspiracy.com
You can find out more about Subrosa and their products by visiting their website — SubrosaBrand.com