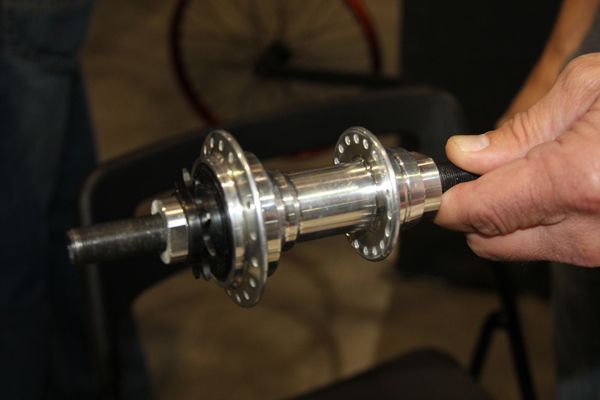 I made it over to see what's new with the Eastern guys these days. As always, they've got some pretty funny stuff to say along with some good news that I think you will be stoked to hear. Let's take a peek.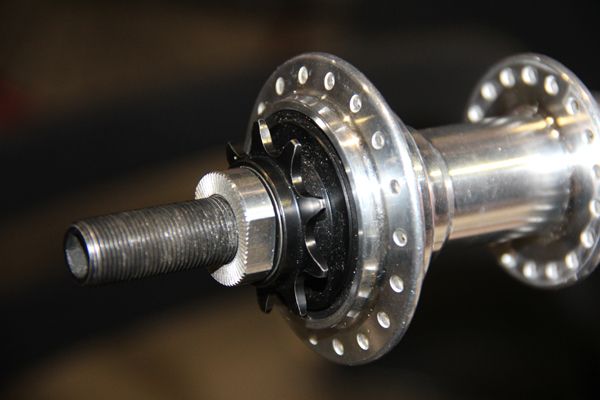 Alright, so here it is… The Ezra Karl Poynter freecoaster. It's finally done and a limited run are being produced right now. I got a little info on how it works, but I honestly am pretty confused when it comes to freecoasters so I'll hold back from screwing up. I can tell you this thing is so LIGHT. I was confused by that. Really think more people will run freecoasters if they don't blow out and aren't heavy as shit, so I think this one might just be the answer to it. We'll see how it goes once it's released.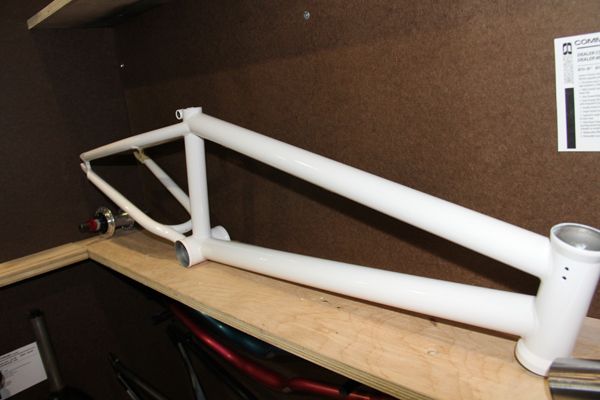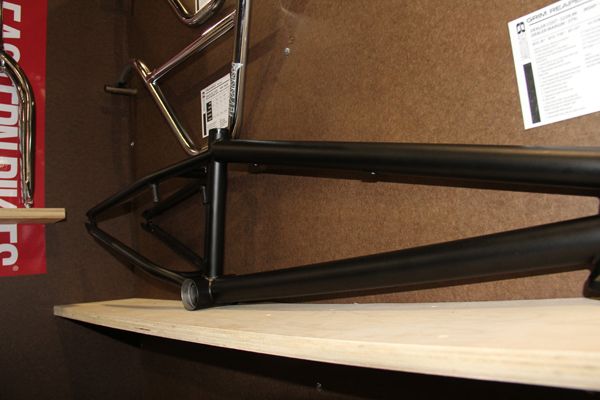 More good news. Eastern took 8 months off on the production of frames. Not sure if you caught that or not, but there's a reason. They were having some issues with manufacturing and the final product wasn't coming out how they wanted so they made changes. They got their factory using new welding equipment and ultimately changed the way they are welding to make their welds 4 times stronger than before. You will be seeing these new frames coming out soon, but it's good to know just like their issue with the first run of the Grim Reaper frame a long time ago that if there is a problem they are fixing it. That's what I like to hear.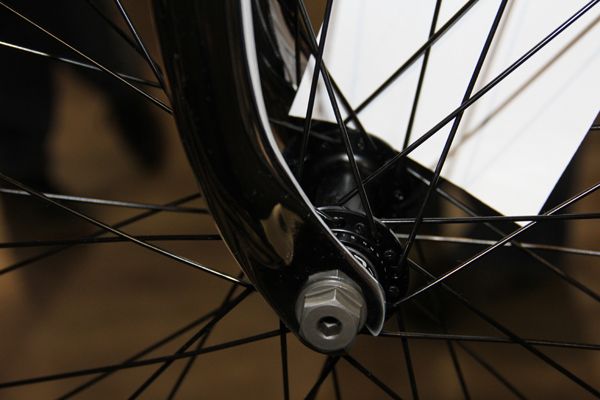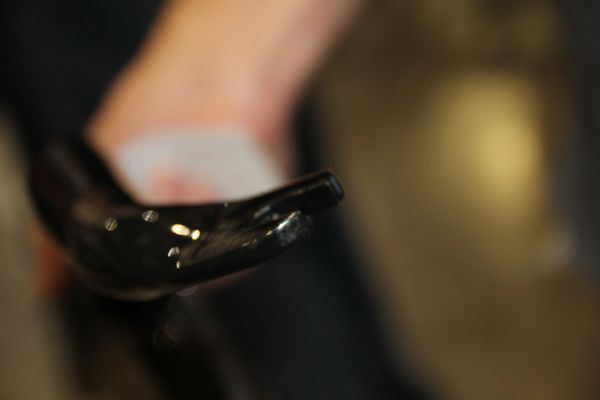 Here's a sneak peek at their new hydro formed fork they have been testing out for a few weeks now. This is no where near production, but things look good. The legs are all one piece except for the drop out being press fit in. The fork is light and had a smooth contour with less welds which is a good thing. I'd imagine this one will end up going into production within the next year.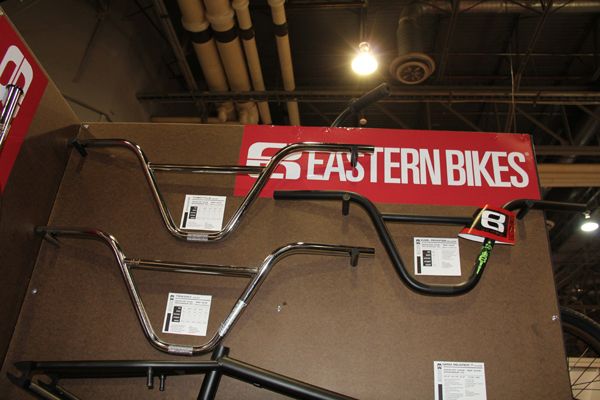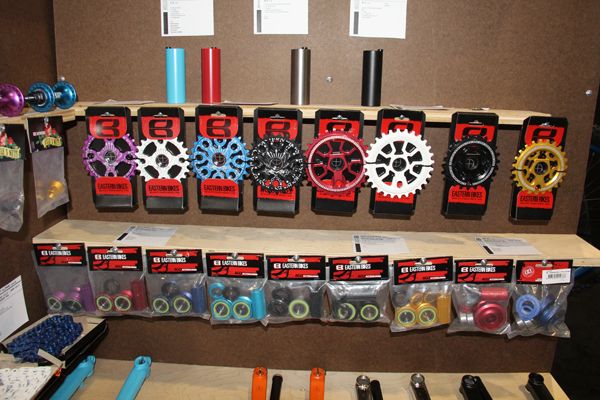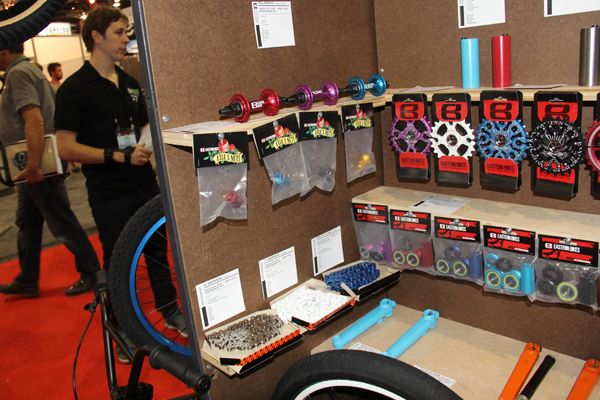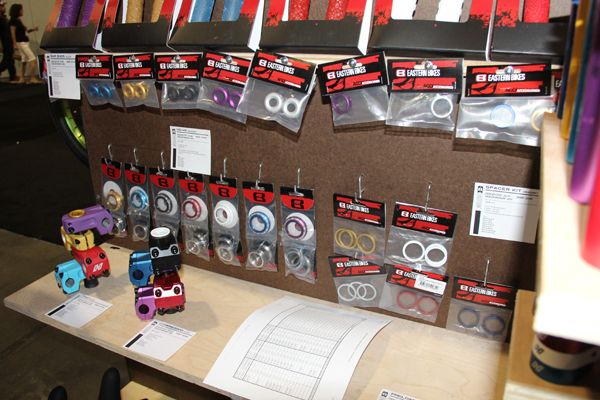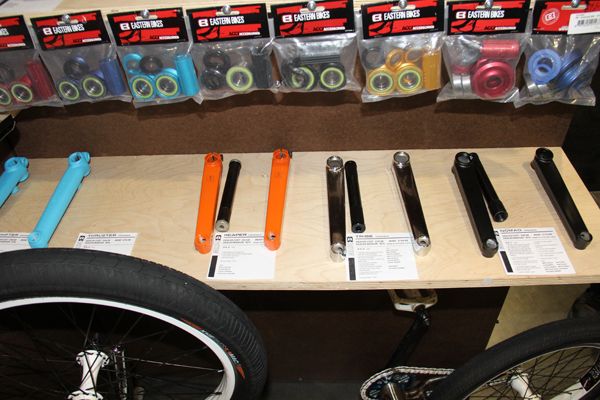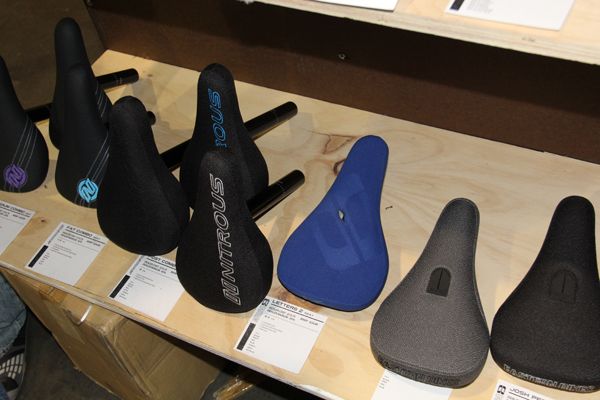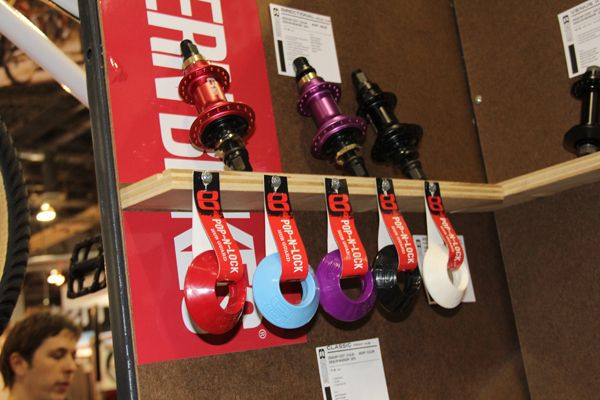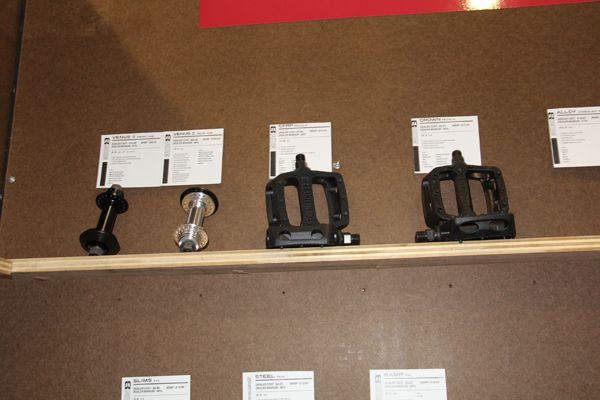 Sorry I couldn't get too close to the parts. They had price tags on their you guys aren't supposed to see. They really haven't changed up too much from last year so you should have a good idea of what they have cooking if you check their website.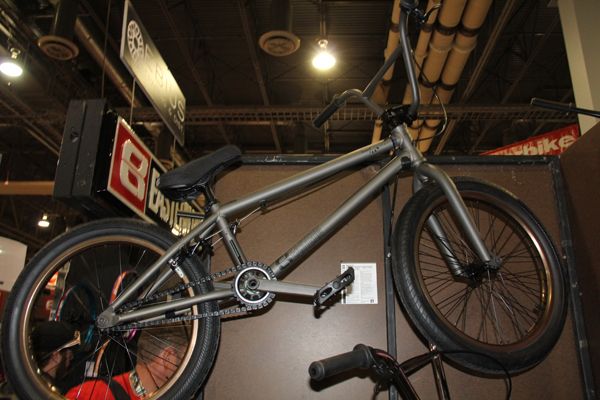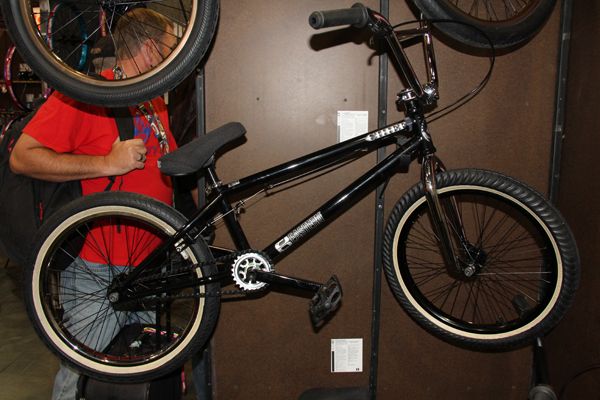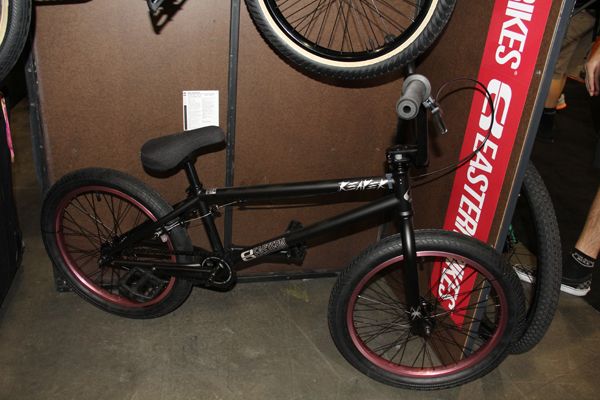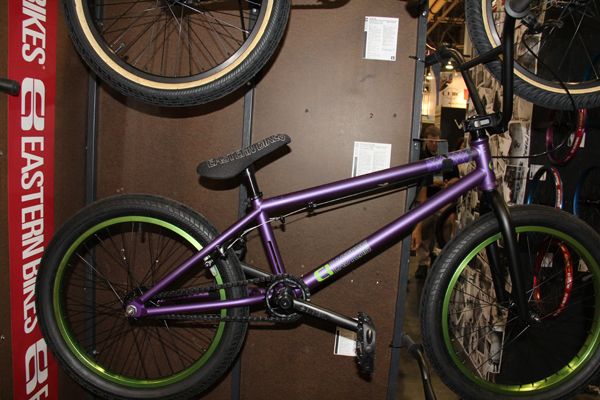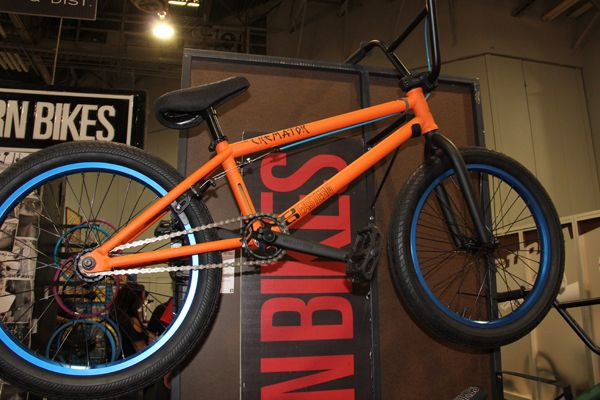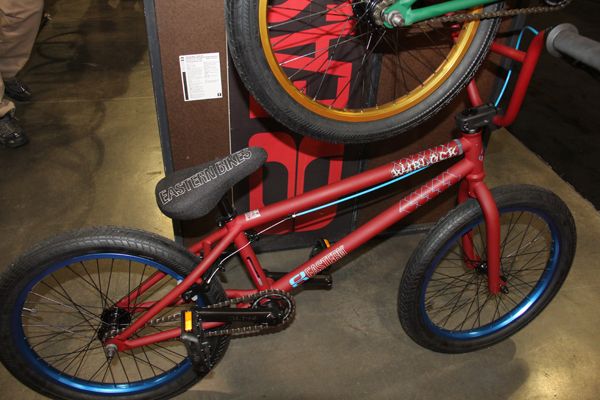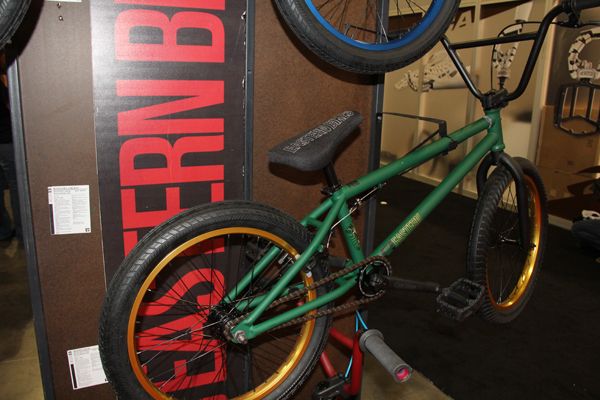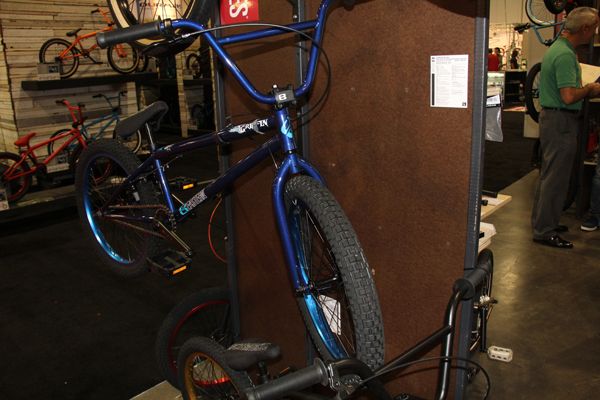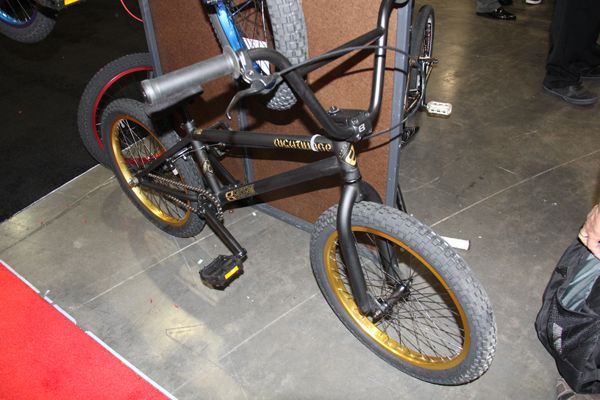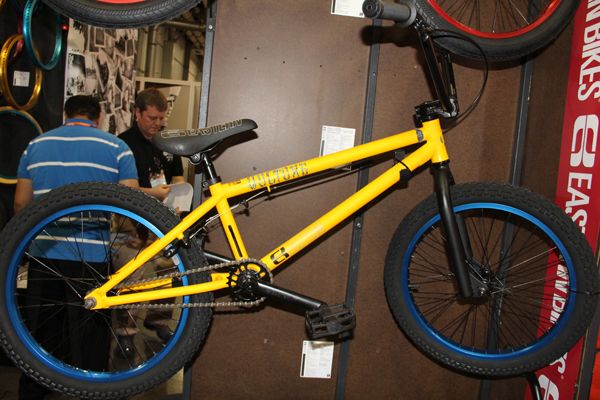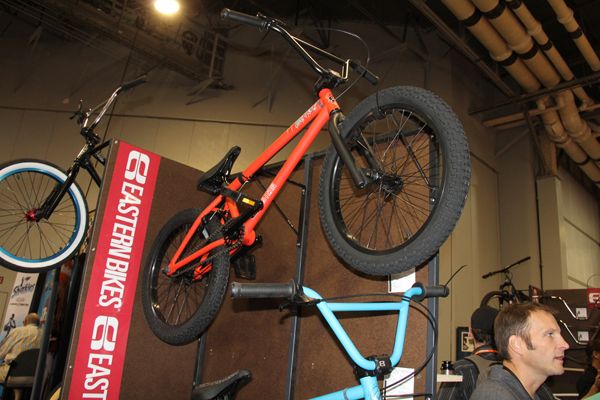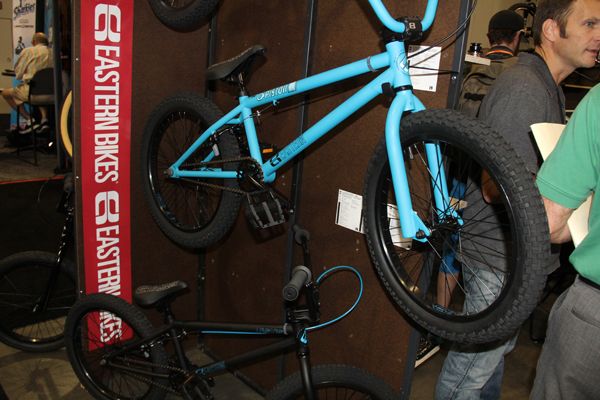 As expected these guys had a bunch of dialed complete bikes on display. They've got it all from the entry level completes all the way up to the guys who can throw down. These guys have been doing for completes for as long as I can remember so you know these are sturdy bikes.
To find out more about Eastern and their products, check the website — EasternBikes.com
To find out more about Ezra, check out their website — EzraBMX.com