I cruised on over to the Blackout booth to check out what Fiend had on display. Let's take a look at what they had to show you guys.
How wild does that colorway for Ty Morrow's frame look? I believe this should be out real soon since they dropped a sneak peek of it a few months ago. This thing will go fast.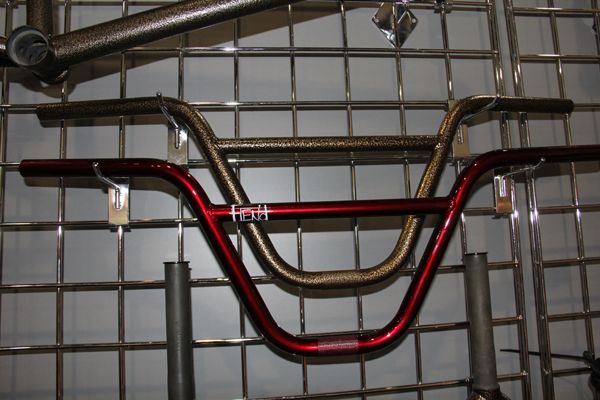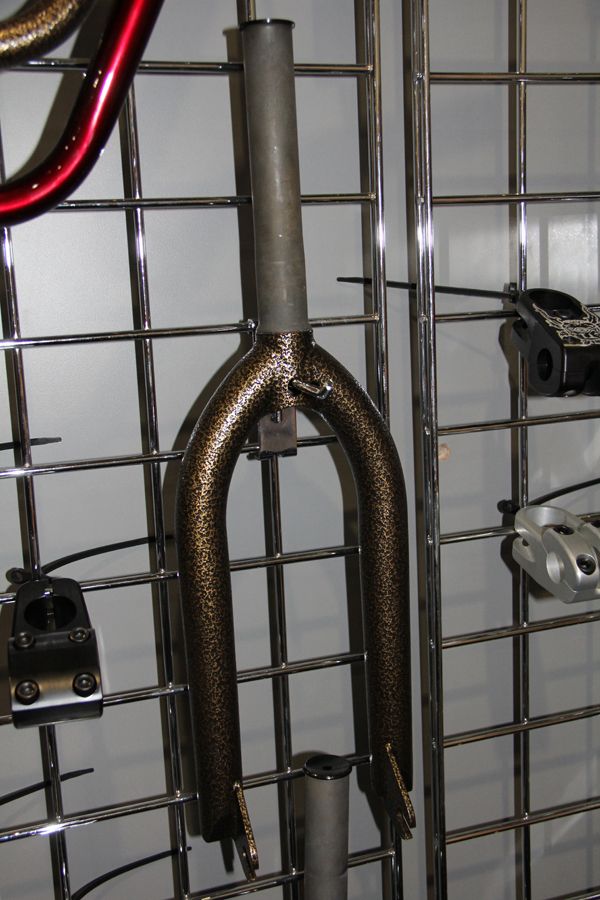 Matching bars and fork for Ty as well.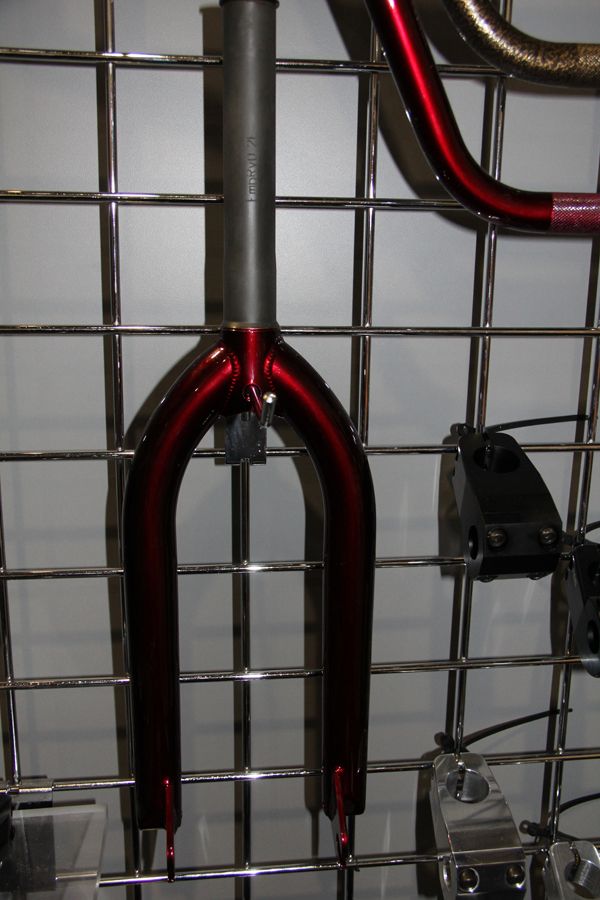 Here's a look at the Embryo frame that's been out for a little while now.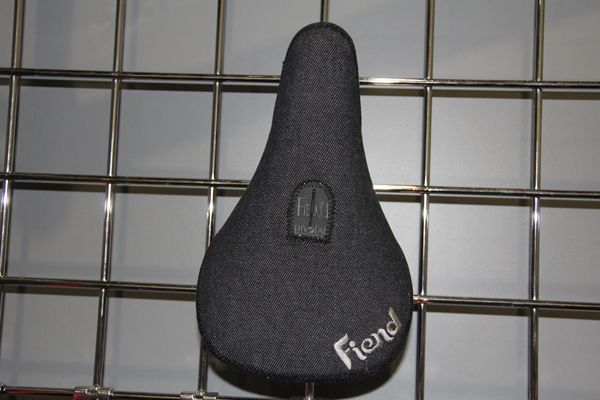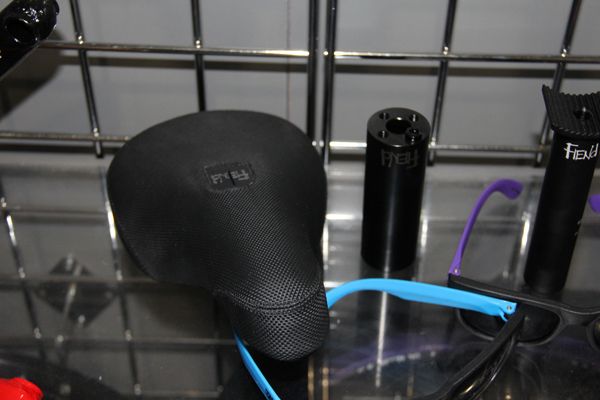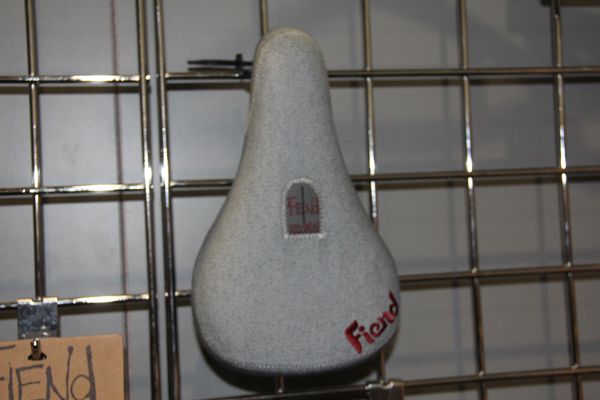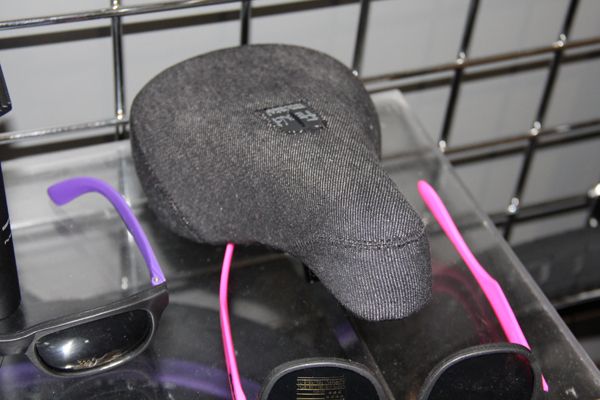 Really digging that denim seat.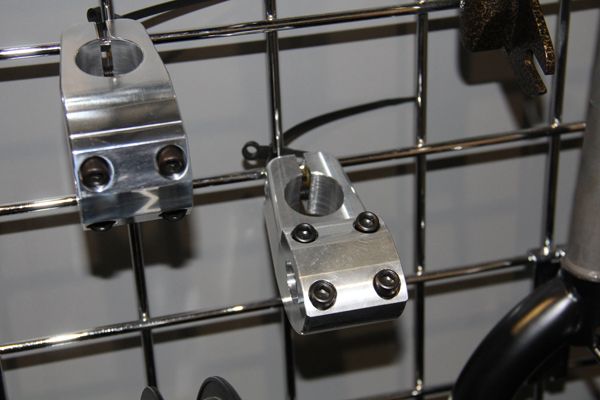 Front and top load, black and silver. Real simple.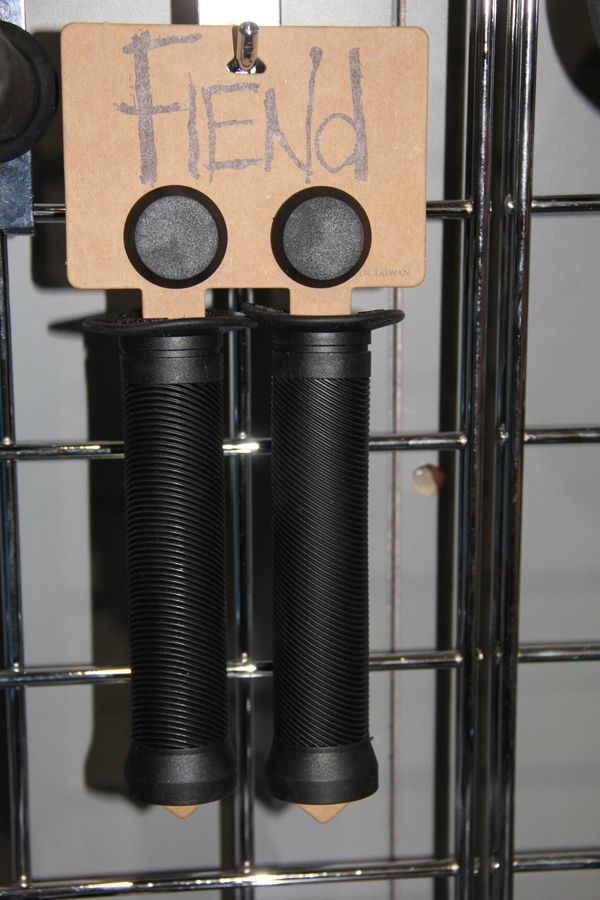 Get a grip, man.
So that wraps up what Fiend had on display this year for Interbike. They've kept their line real simple and clean and I like that. The whole team kill it so you know everything is sturdy as hell!
To find out more about Fiend and their products, check out their website — FiendBMX.com