Next up we've got the Profile Racing booth. They've got a few new products this year so let's take a peek!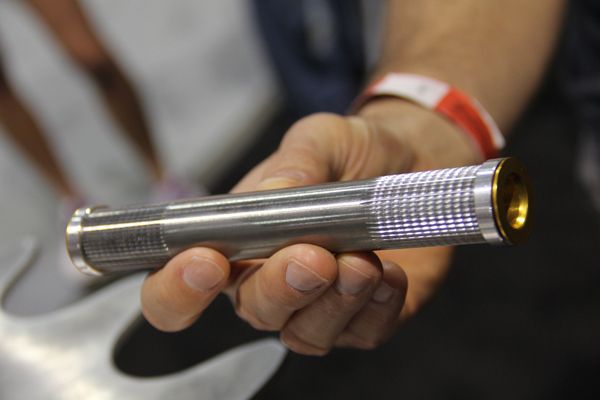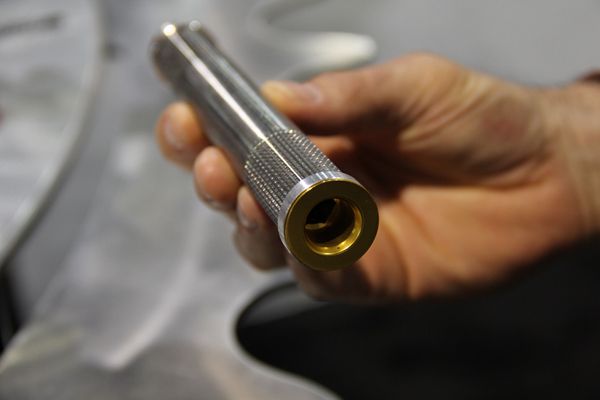 The new 22mm cranks are coming soon. They use the same 48 spline spindle design as the 19mm, just the bigger 22mm spindle and slightly wider arms similar to the dirt jumping arms. They will be available in a couple months if I remember right. These only add a few ounces of weight compared to their 19mm race cranks which is pretty surprising.
The new matte black Jeff Klugiewicz colorway will be available in the next few days actually. How good does that look? Also, you can see their drive side hub guard that Jeff helped design that has been out for a minute now.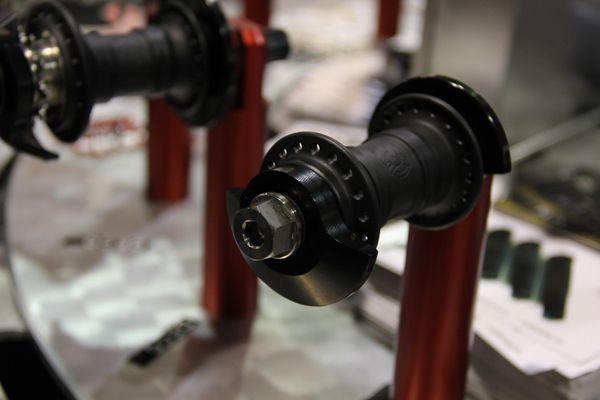 Note the new 17mm female bolts. These are out now I believe.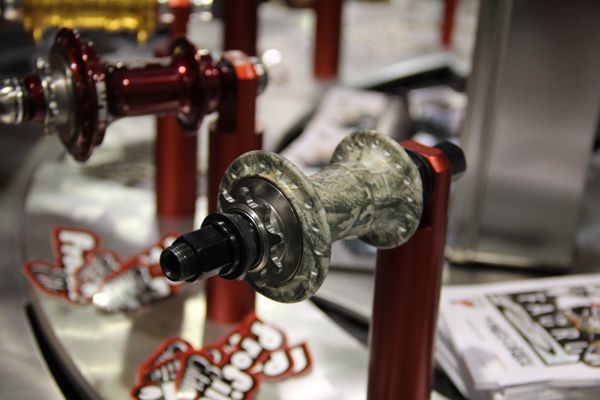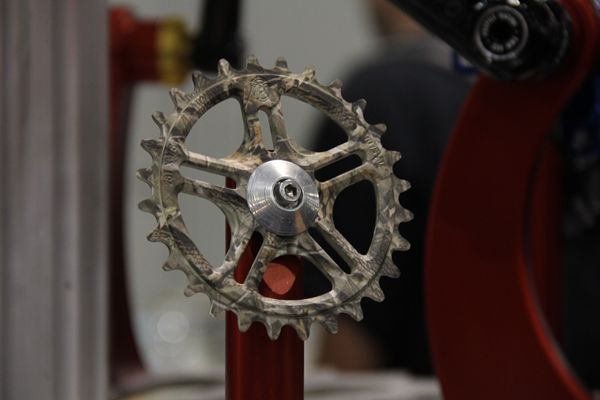 Mark Mulville signature camo colorway. This has been out for little while now, but damn does it look good.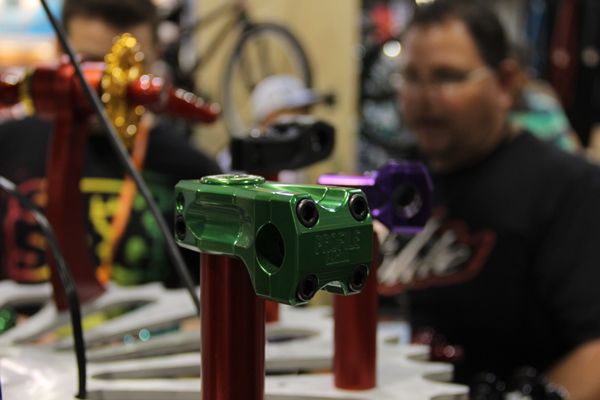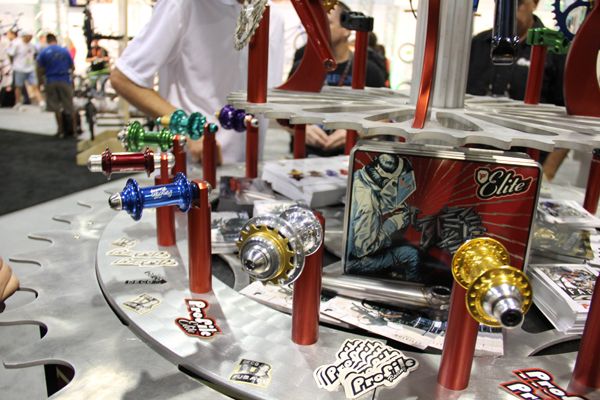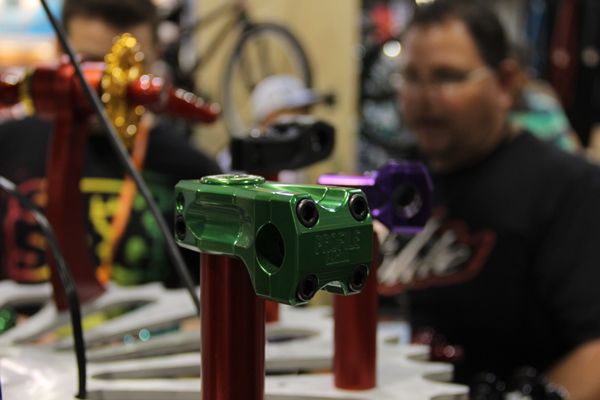 Not too many changes to their line, but that's because it's hard to fix something that works so well, haha. They've got an asortment of colors for everyone these days. I also got word of two new colorways they are cooking up at the anodizer now that I'm can't wait to see. Not sure if I am supposed to say what they are but I will say one of them will get Bob Marley stoked….
To find out more about Profile Racing check out their website — ProfileRacing.com.