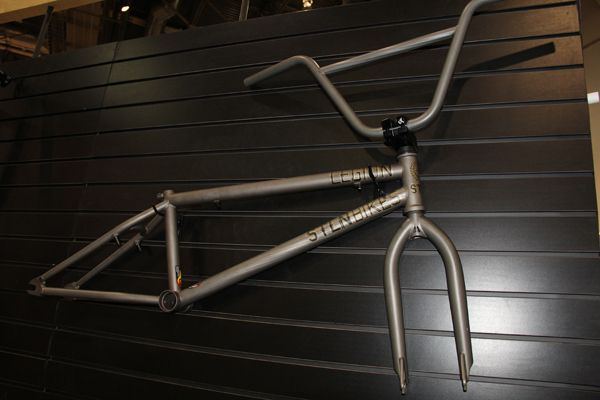 Alright, starting to get close to having everything posted up. I've been meaning to get to the Stolen and Fiction booth the last two days but I kept getting side tracked. Finally got my shit together. Here's a look at what they have going for this year!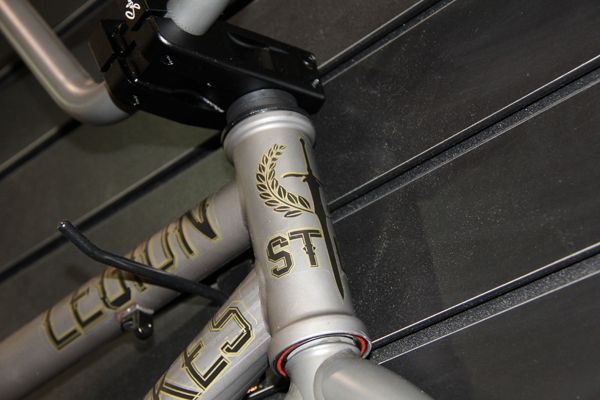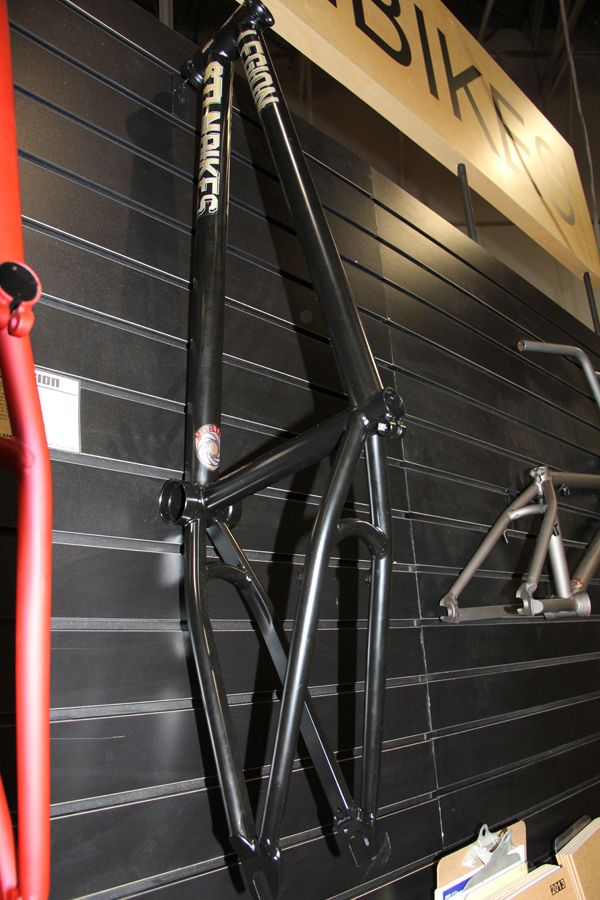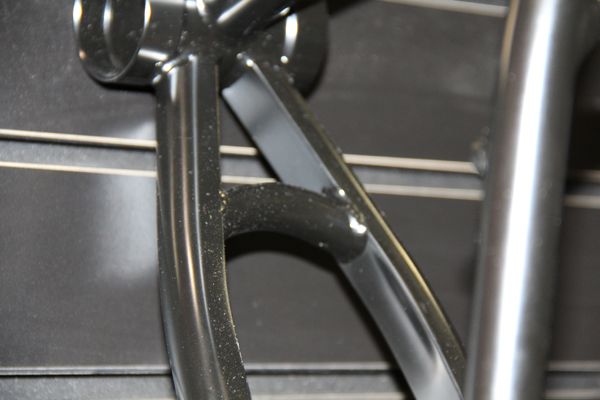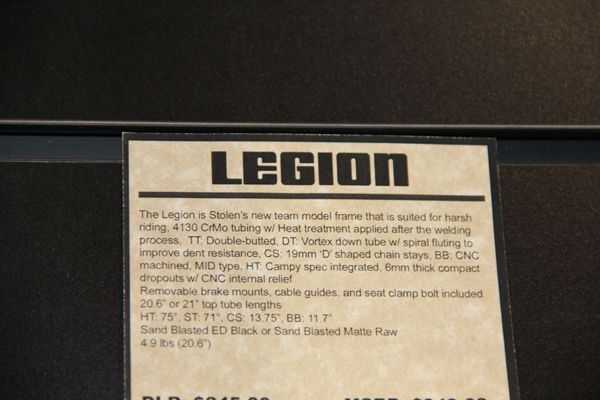 Here's a look at the new Legion frame that Stolen have available this year. It's based off the Cherry frame but has a taller stand over height and they've incorporated their vortex tubing on the down tube. Real clean.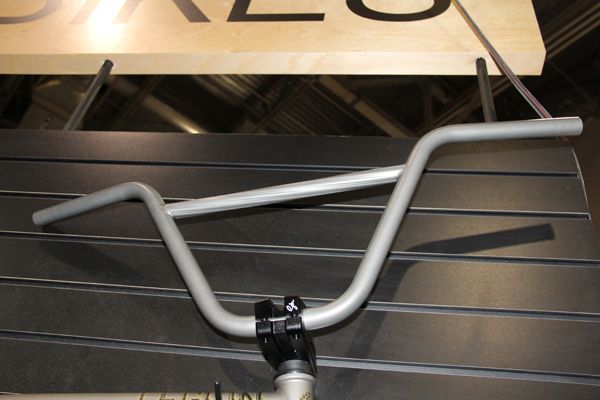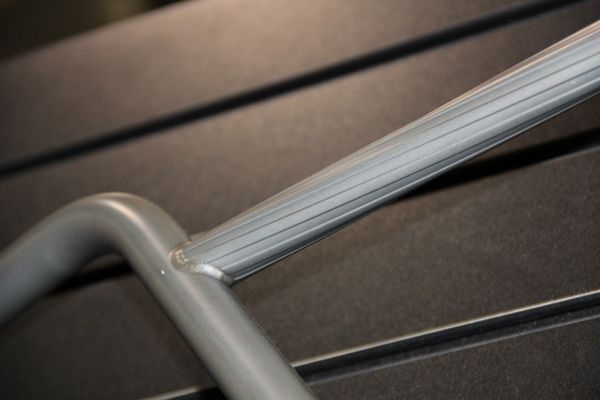 A better look at how that Vortex tubing looks on the crossbar of the Legion bars.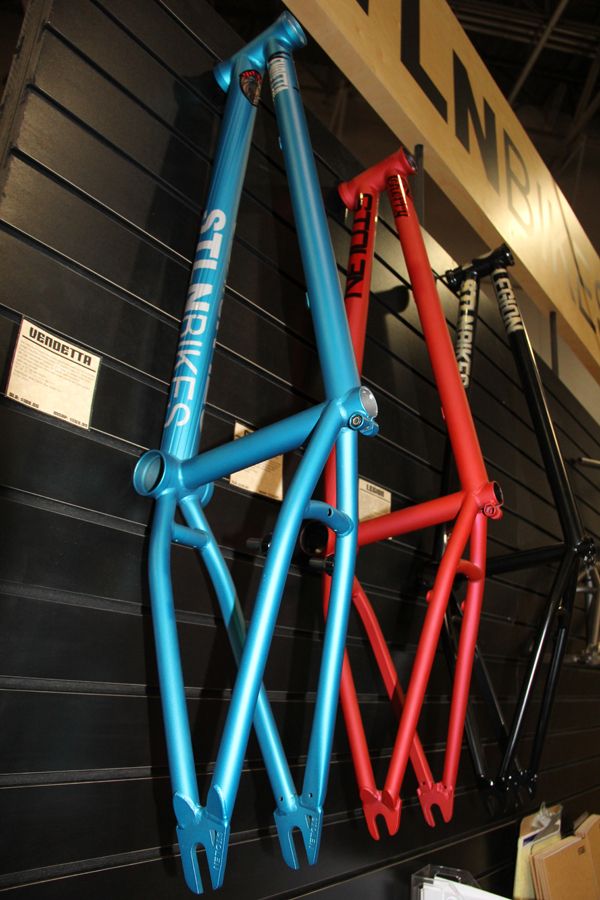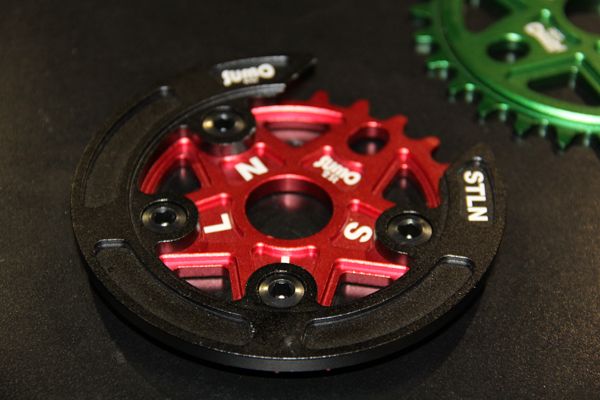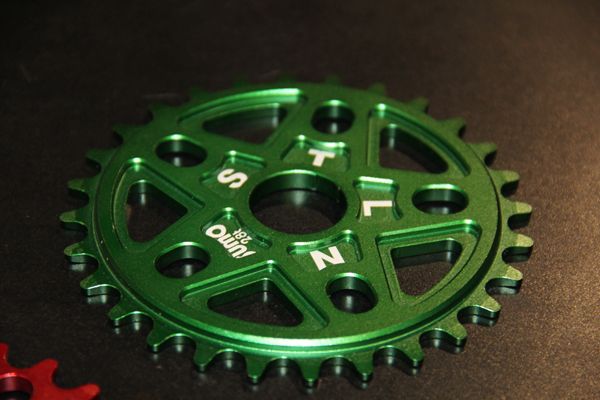 The new Sumo sprocket and guard.
New hub guard that threads right onto the axle.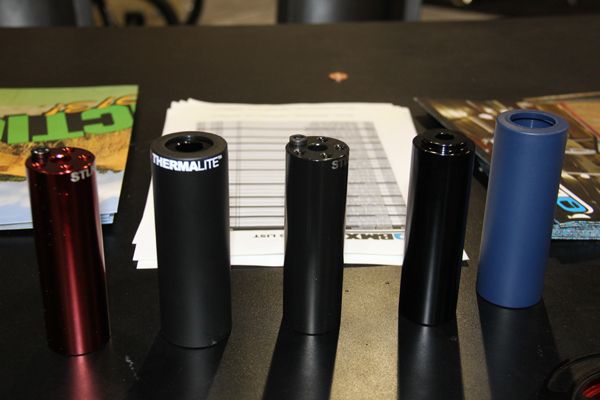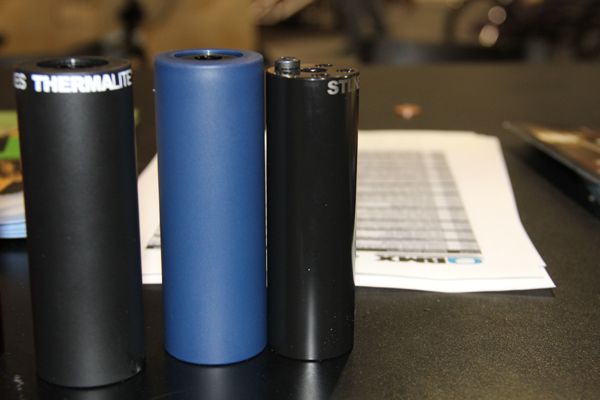 They've made a longer plastic peg. Instead 4″ it's 4.4″ if I remember right. Just a little extra for crooked grinds and stuff.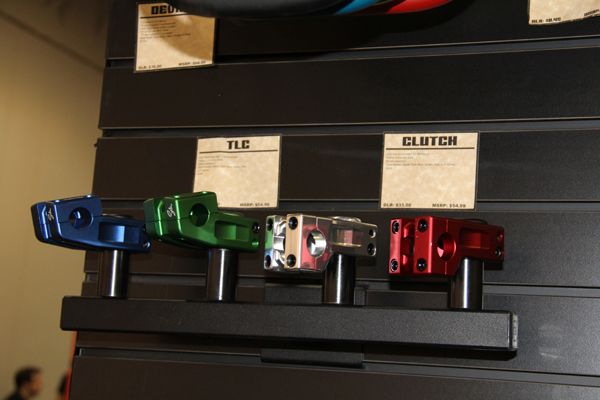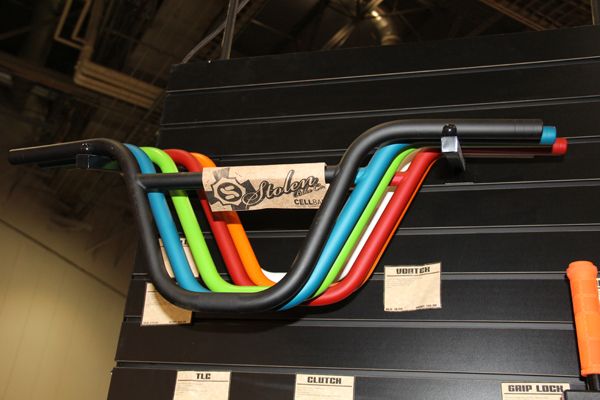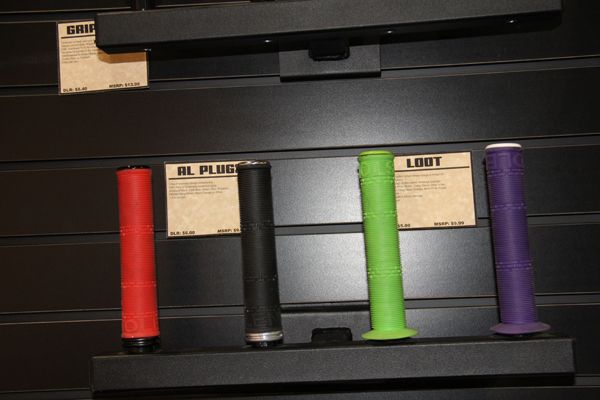 The black grip is their new clamp on grip. It uses a similar setup as the ODI Lock-on grips with a cleaner look.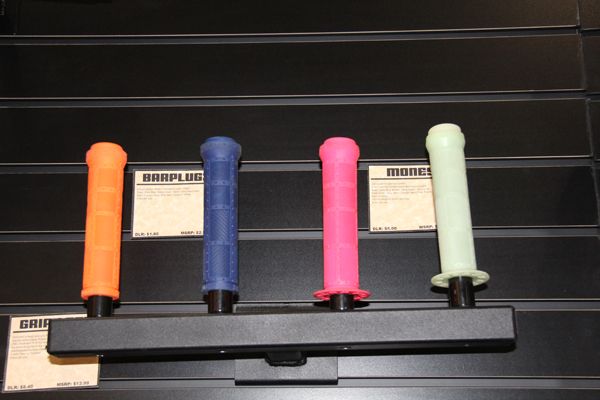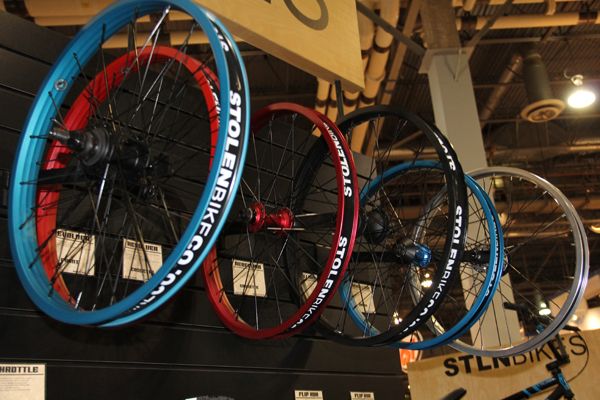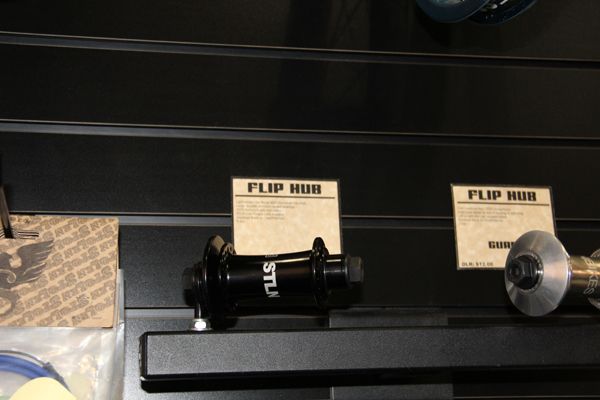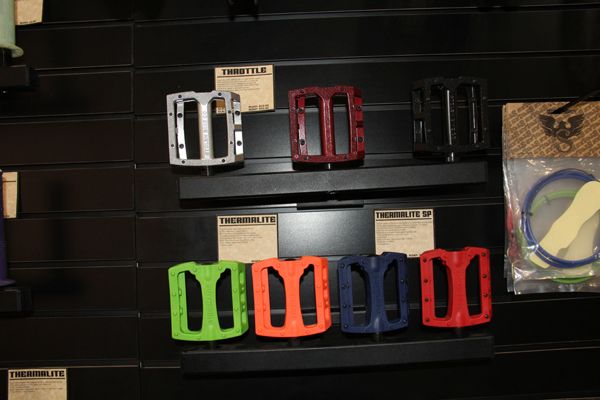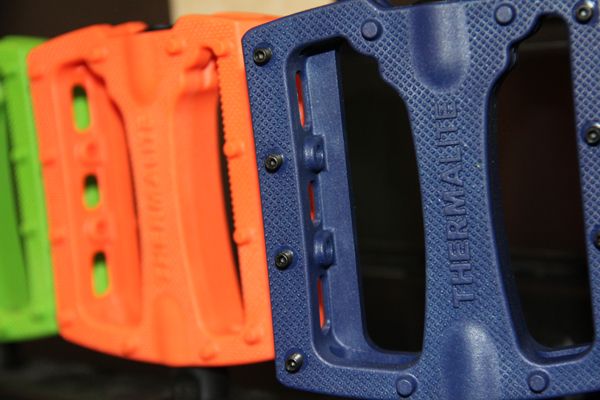 They've got a new Thermalite pedal coming with metal pins. I like that brands are finally finding ways to bring the two together.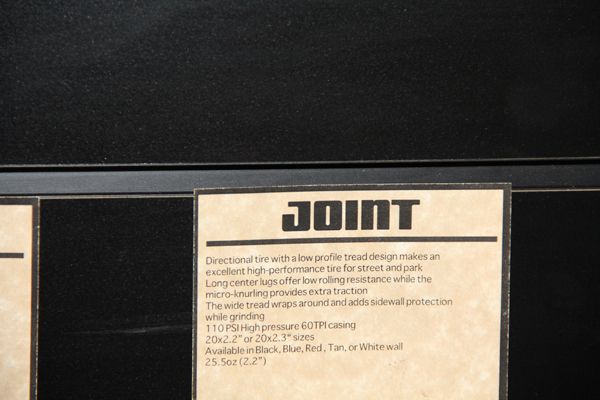 The new Joint tires.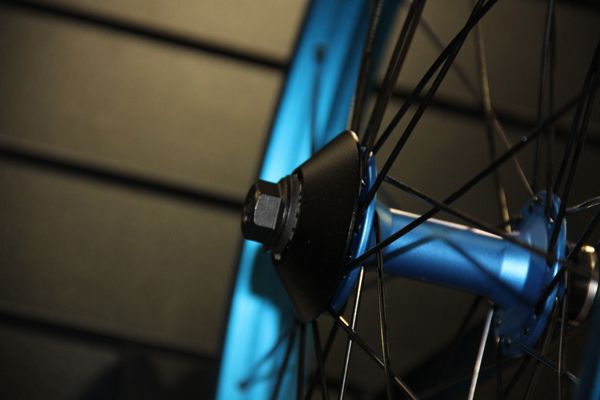 The new front hub guard mounted on a wheel.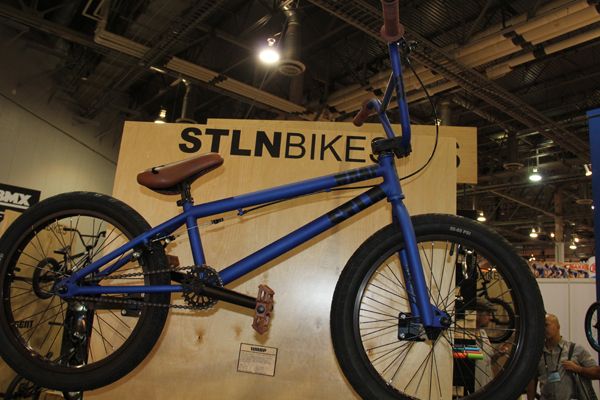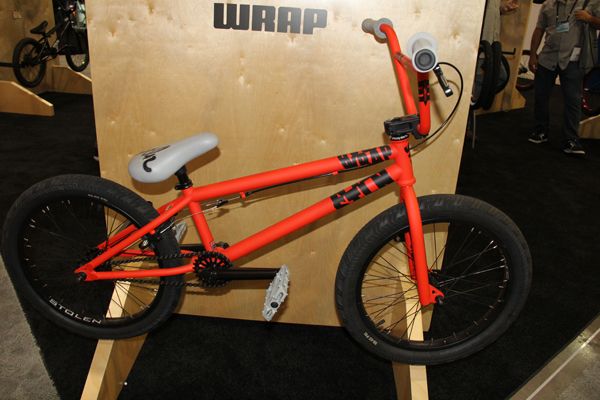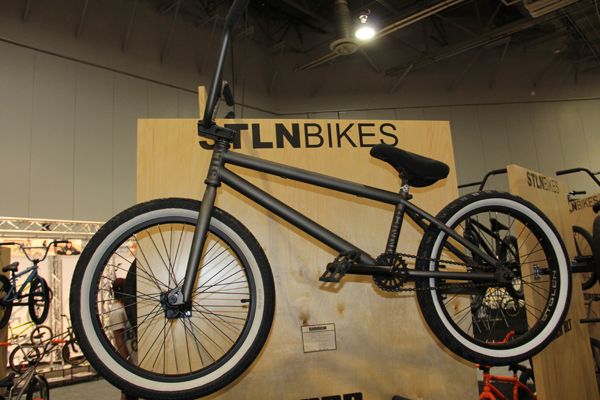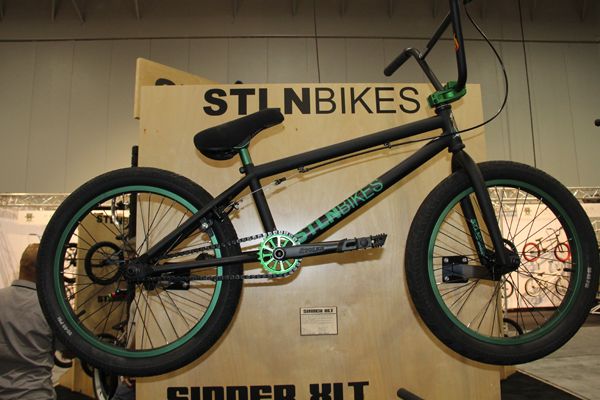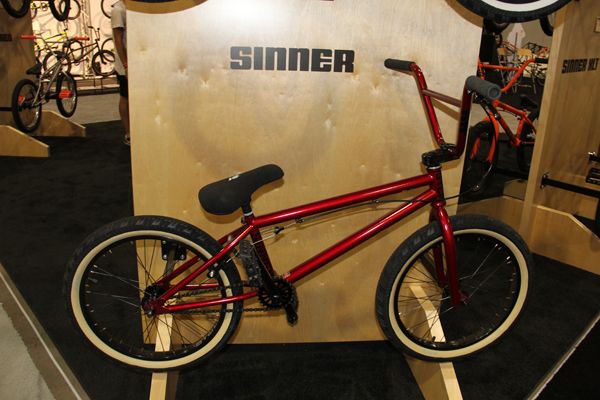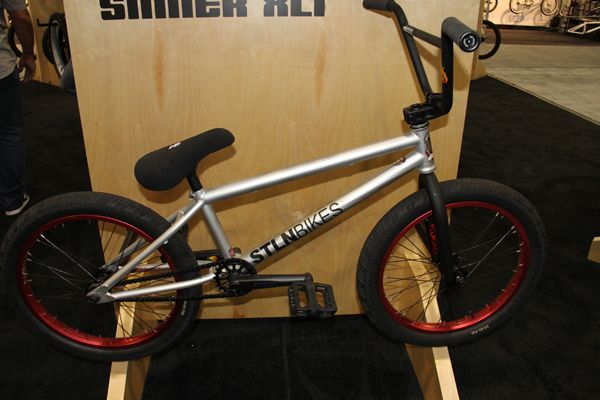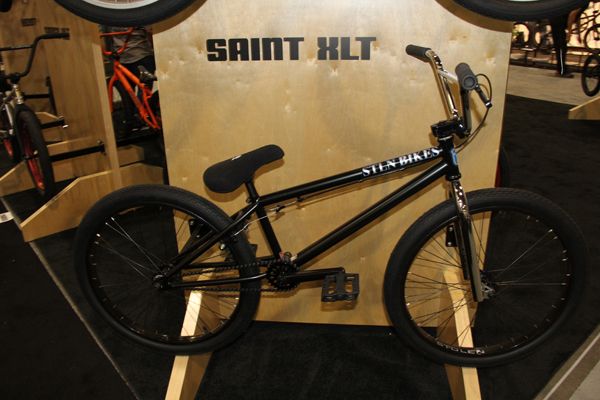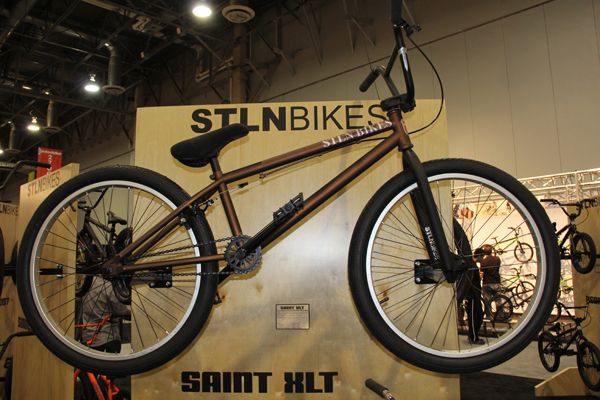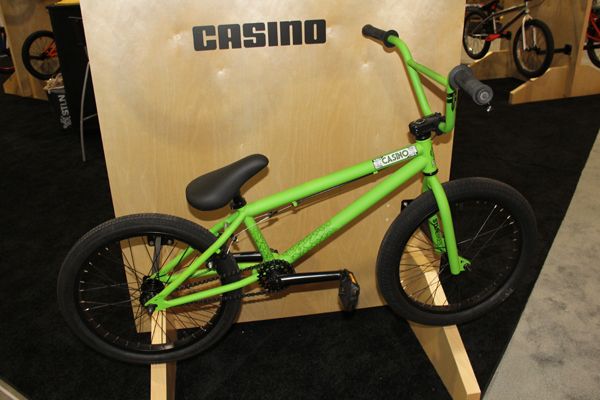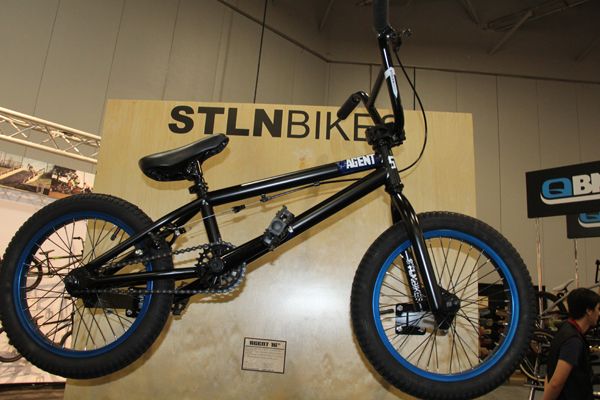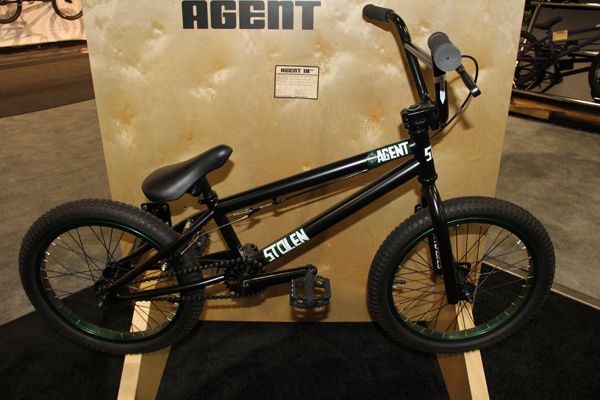 As always, Stolen has a real solid line of complete bikes from the 16″ all the way up to the 24″ guys. Looks good to me.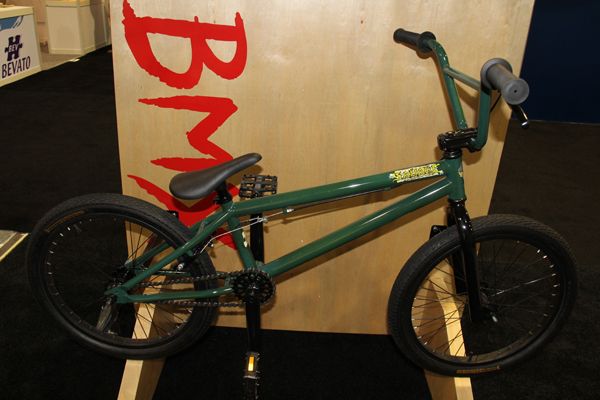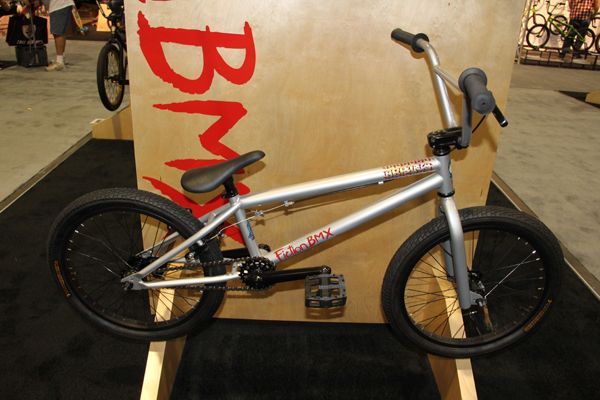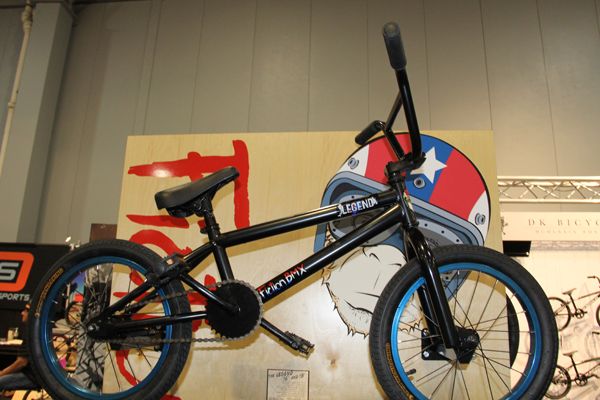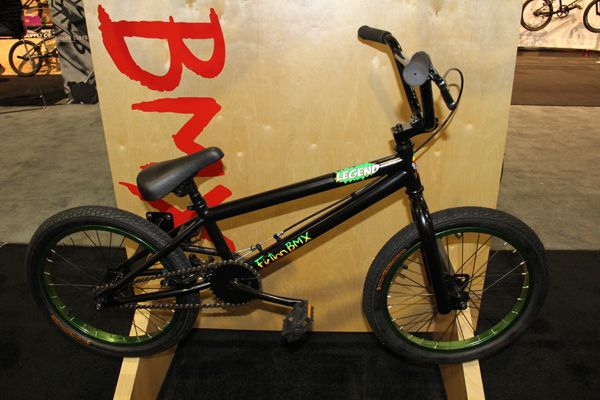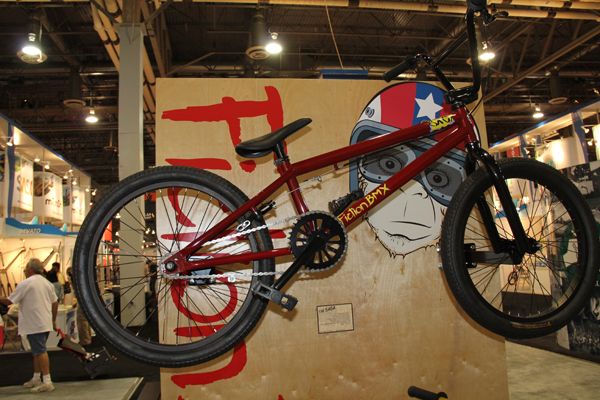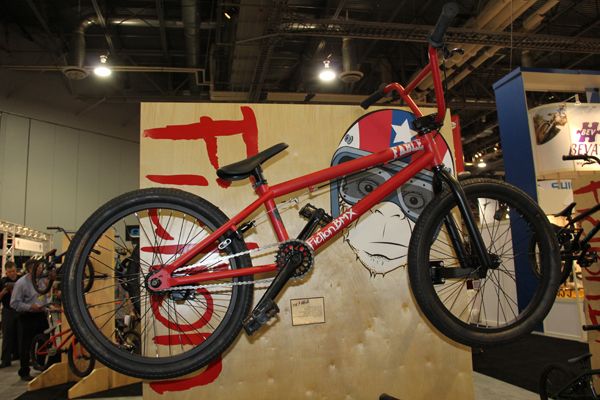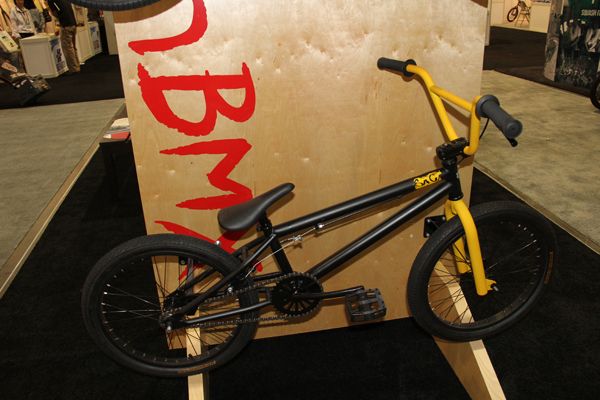 Here's a look at all of the Fiction complete bikes. If you haven't heard about Fiction, basically they are entry level bikes that are designed for the younger kids at a super low price. It's a good starting point for kids to get into BMX so that's awesome.
That wraps up the Stolen and Fiction booth. It looks like they've definitely got a few new products coming and it all looks good as always.
You can find out more about Stolen by visiting their website — StolenBMX.com
You can find out more about Fiction by visiting their website — FictionBMX.com