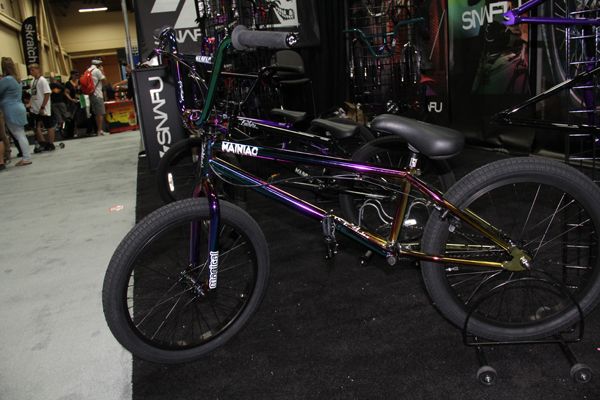 Keeping this party going, next up I made my way over to the Failure and Snafu booth to say hey to Matt "The Beard" Bischoff and get a look at what they have coming through for the new year between both brands. Let's get into this jetfuel!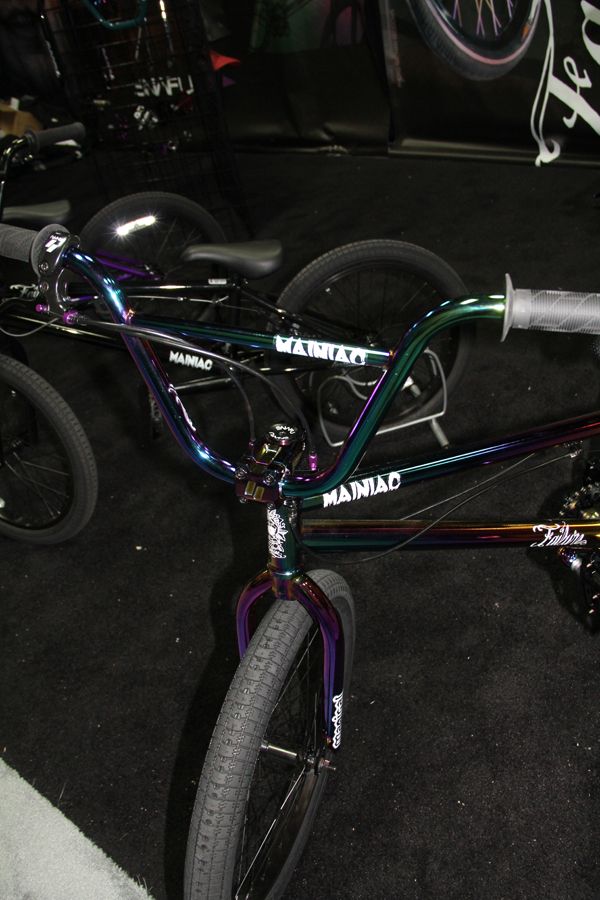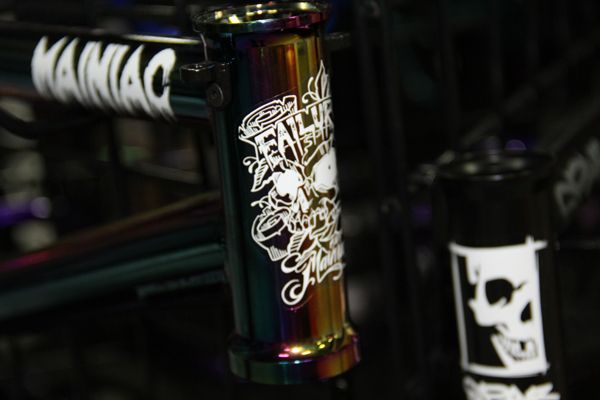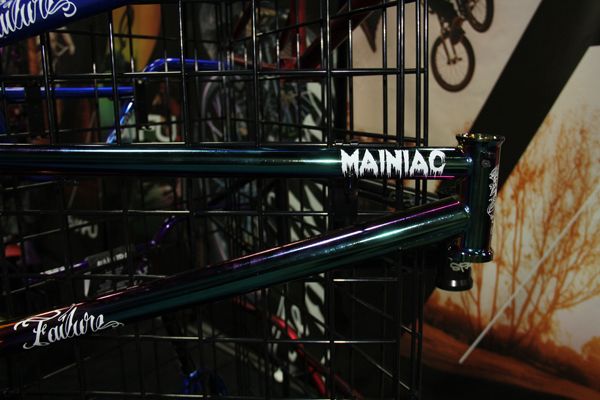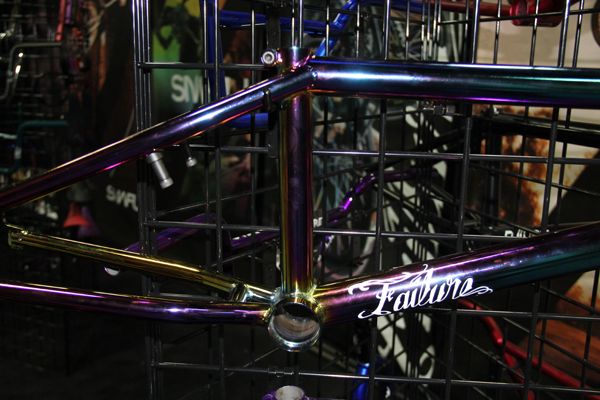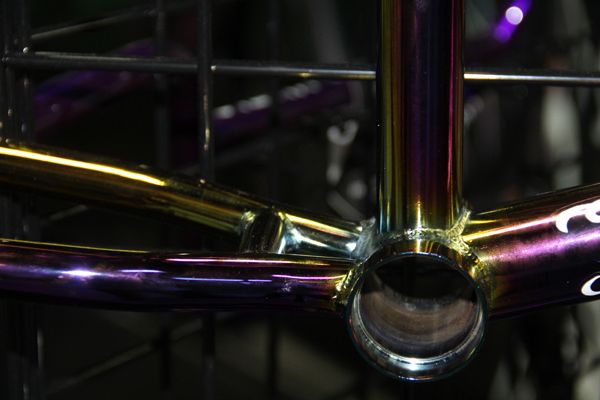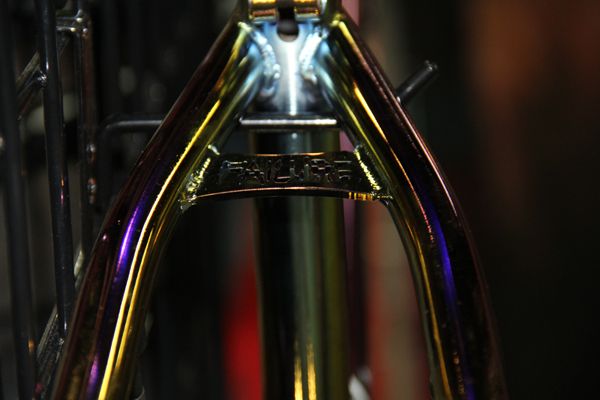 Alright, so that bike you see above is just a custom build they did with all of the new "Jetfuel" (oil slick) colorway they're offering on the entire Harry Main Maniac range. Frame, bars and fork will all come in that colorway. They also have a few items for Harry's Snafu line in that color as well that you will see below.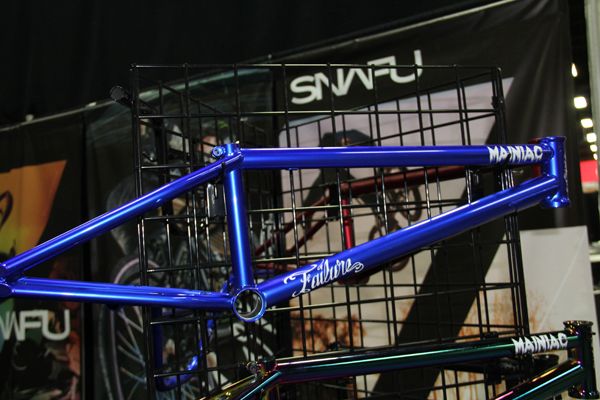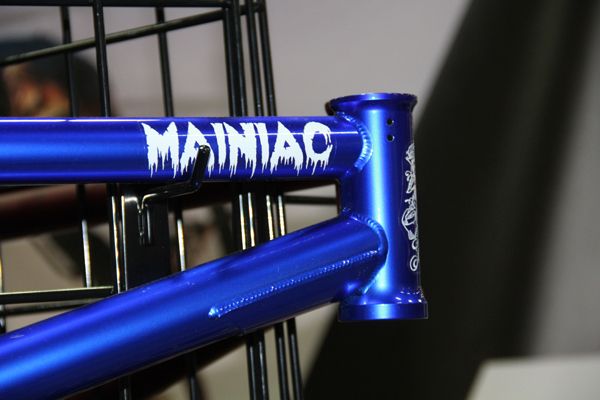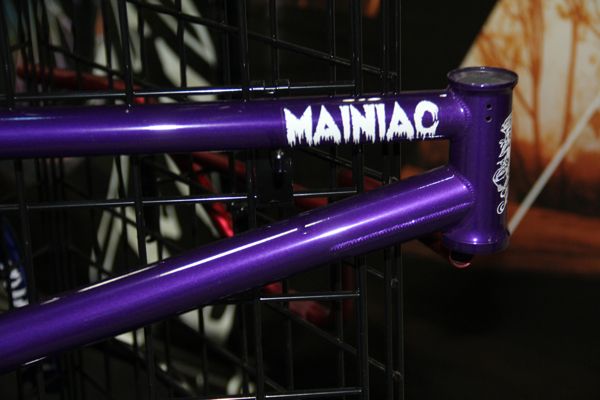 Not feeling the Jetfuel? They also offer blue, purple and black!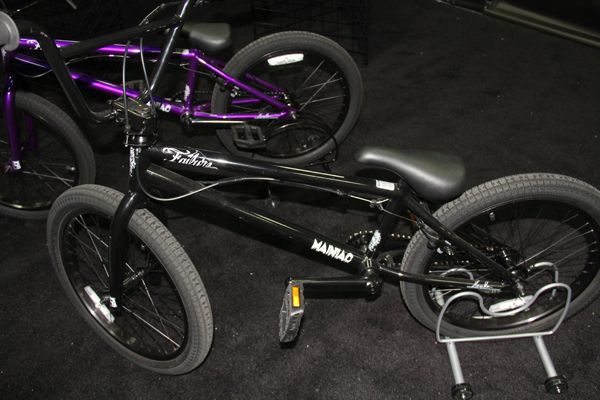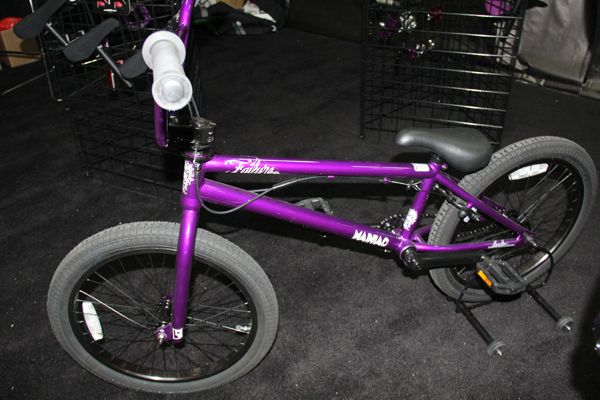 Maniac completes.
>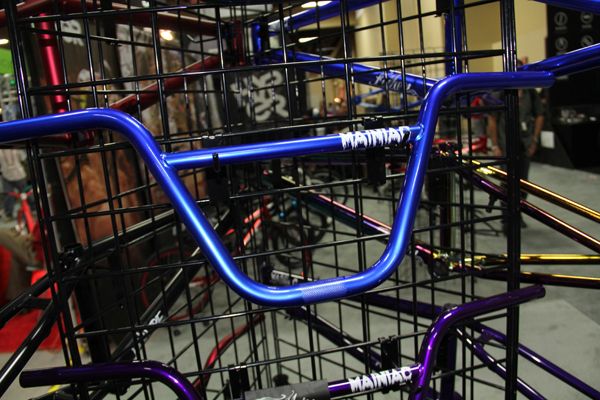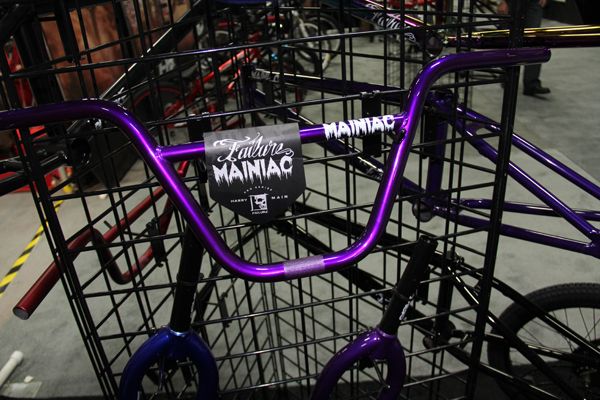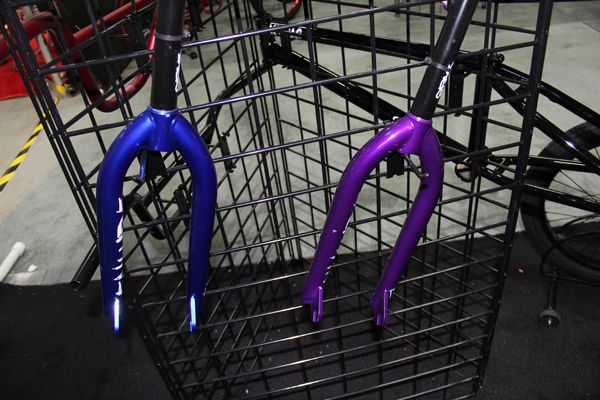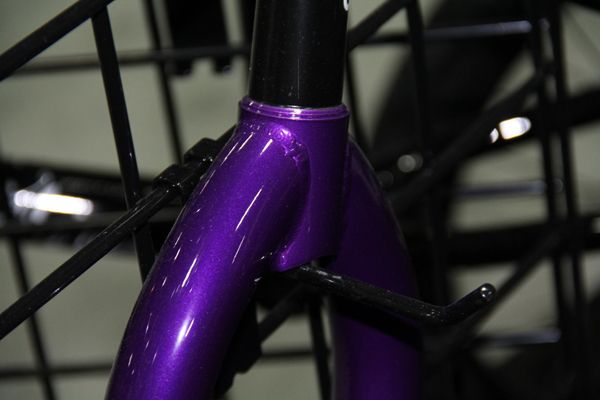 Maniac Bars and fork options.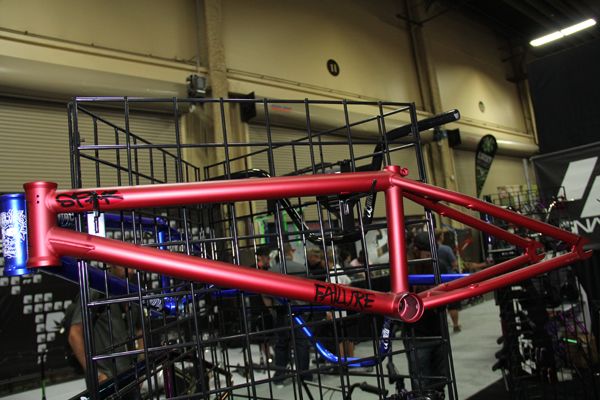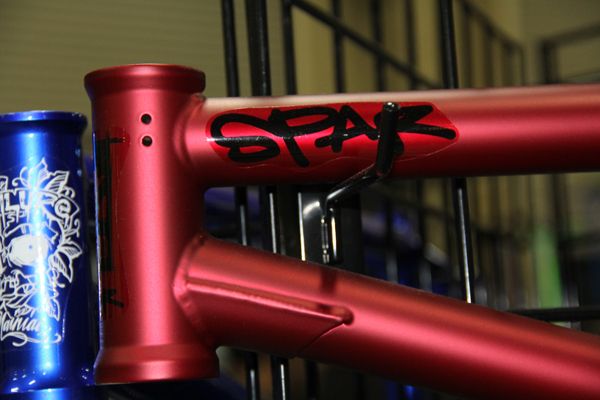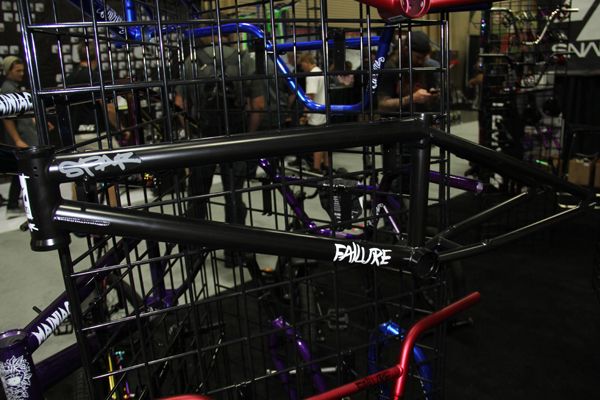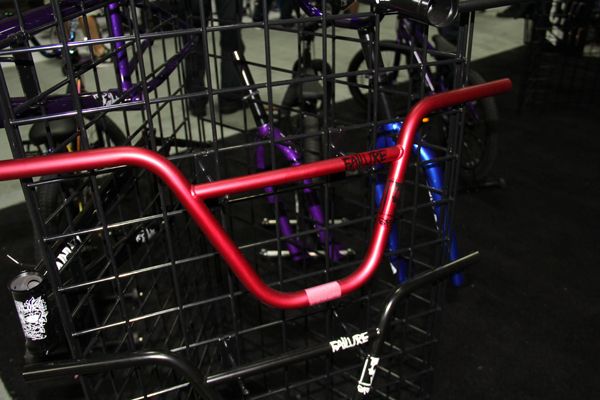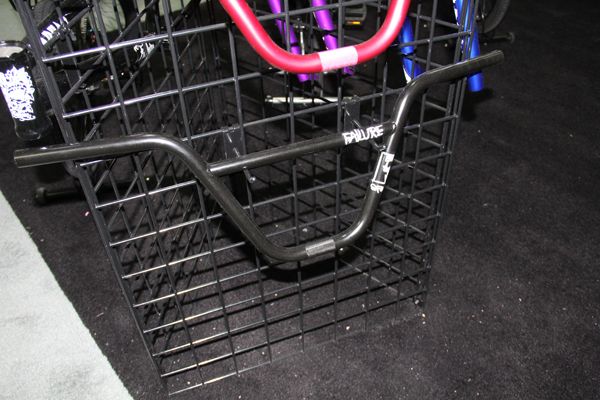 The Spar line.
Plenty of seat post! That's a good thing!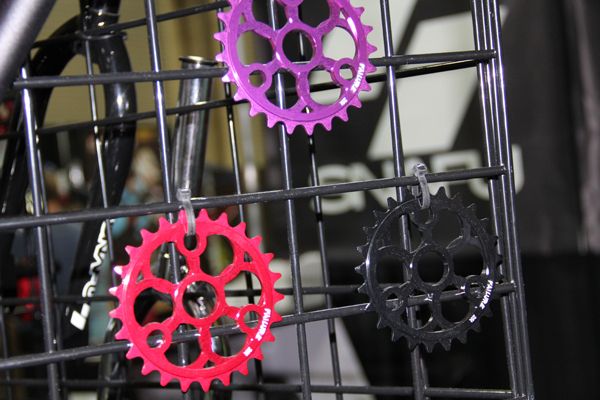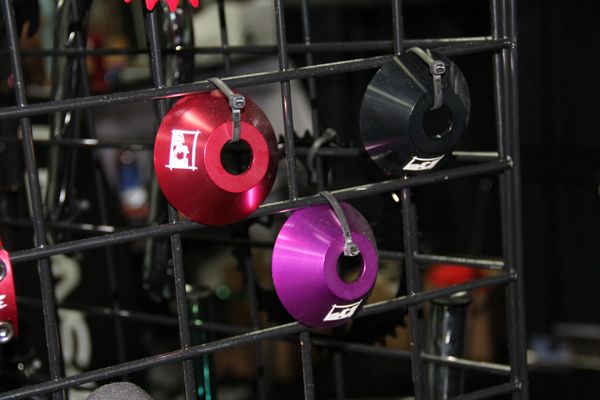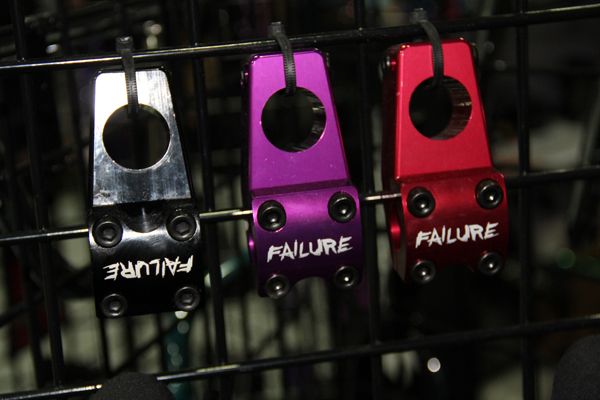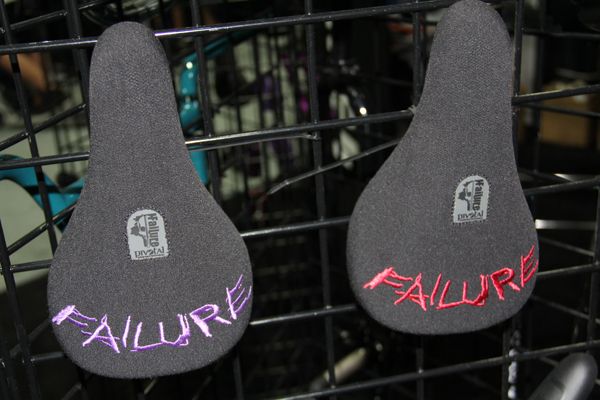 Sprockets, guards and seats!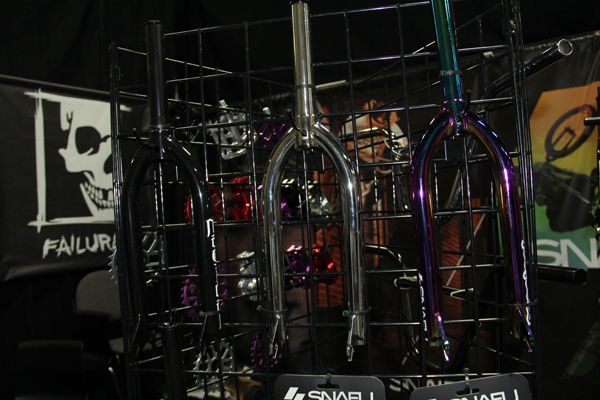 Dark photo but that Jetfuel color made it over to the Snafu fork as well!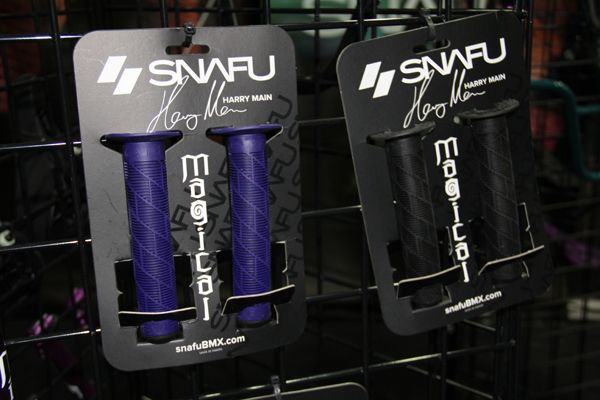 Harry Main is on fire with signature parts for 2014!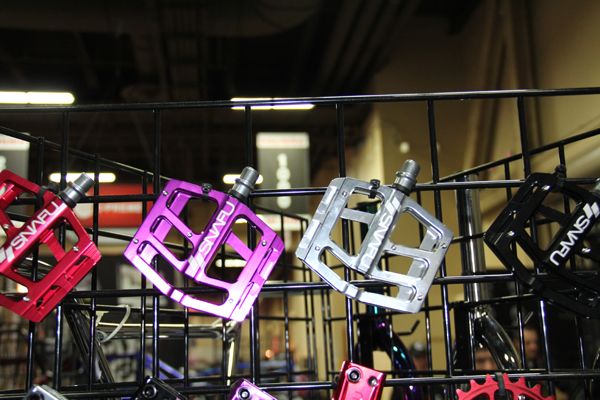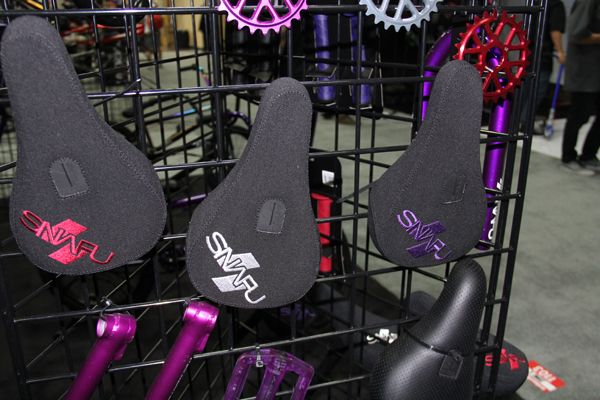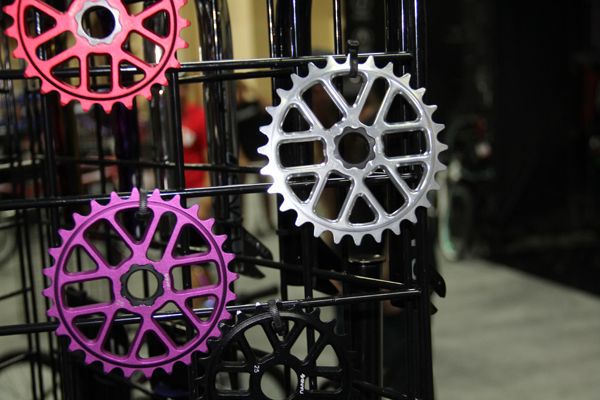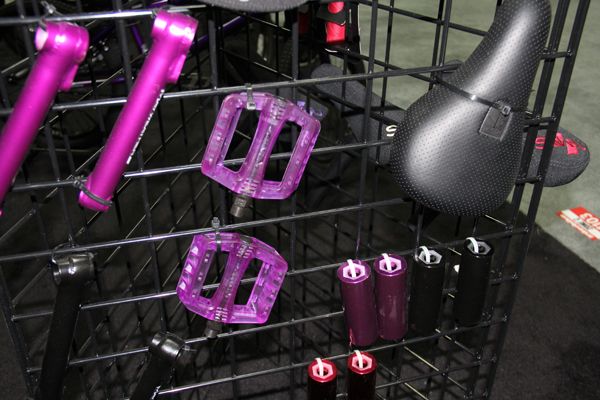 Seats, stems, sprockets and more!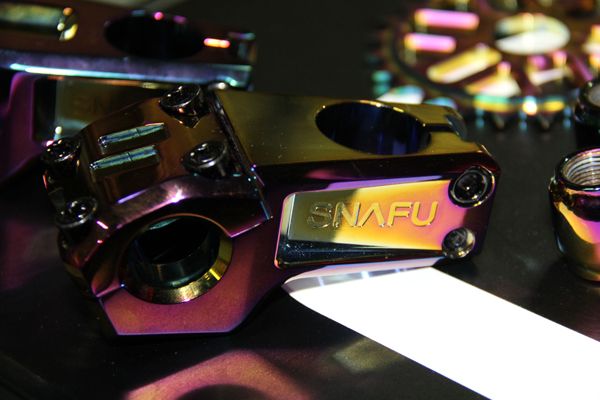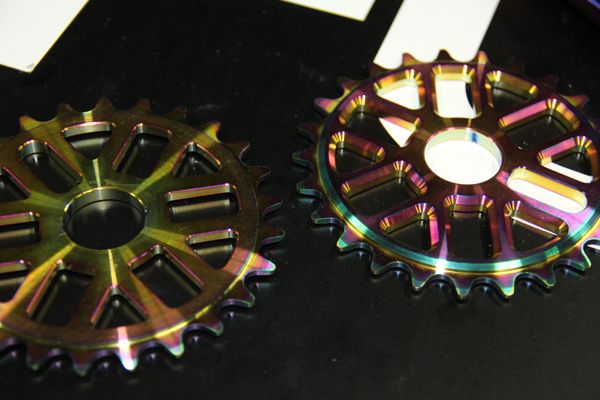 I'm pretty sure between all of Harry Main's signature Failure and Snafu parts coming in this Jetfuel color way you could do an entire oil slick bike with the help of a few other brands for a few more bits and pieces.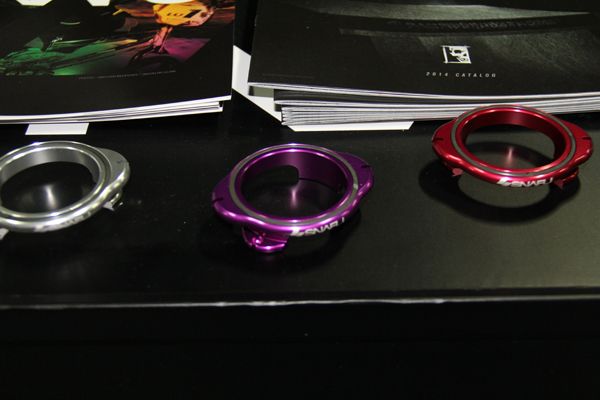 Spin those bars.
All right, so that wraps up the Failure and Snafu booth! Definitely a lot of Harry Main going on for both of those brands, which isn't a bad thing since Harry is absolute FIRE. I didn't expect to see as much oil slick, or Jetfuel I should say, but they definitely win at that colorway this year!
You can find out more about Failure Bikes by visiting their website — FailureBikes.com
You can find out more about Snafu by visiting their website — SnafuBMX.com