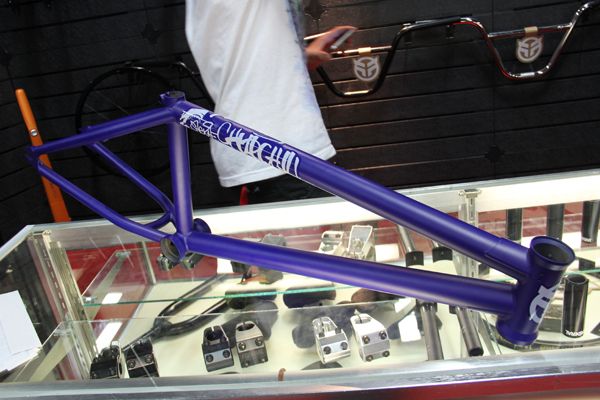 Next one up! The Federal Bikes booth! Between to the new Stevie frame and a few other fresh items, Federal is continuing their tradition of producing some dialed products that are easy to get stoked on. Let's take a look at what they had on display at the Tip booth.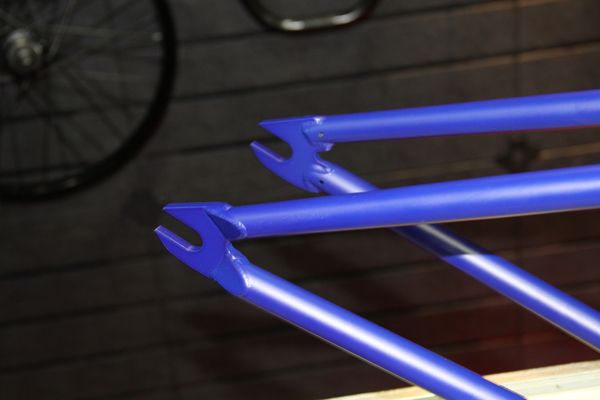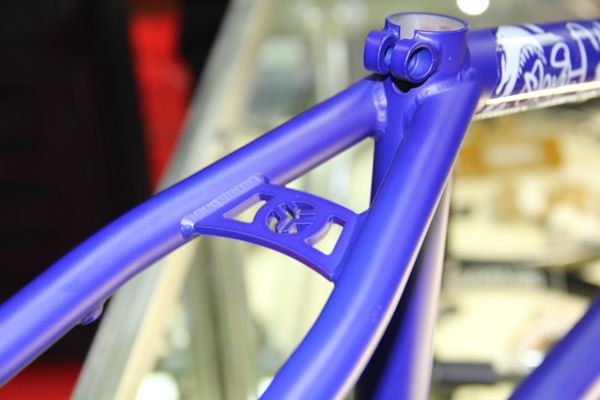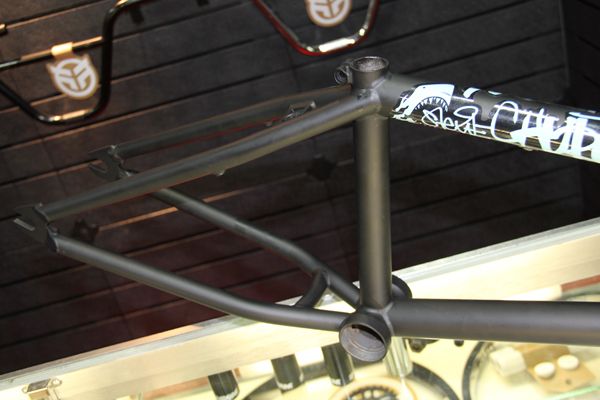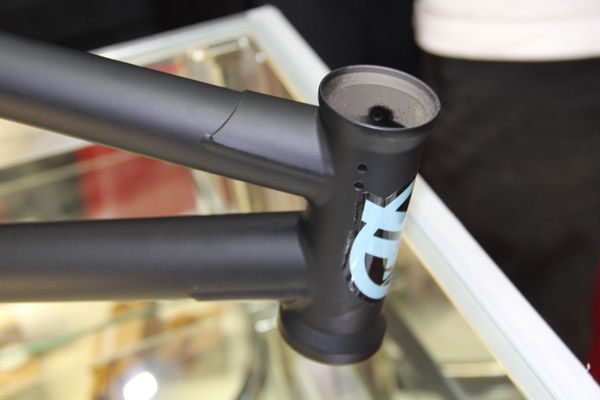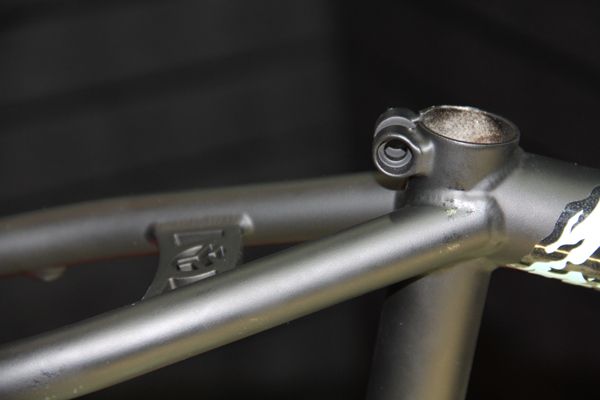 The highly anticipated Stevie Churchill frame should be a big seller. I just couldn't find the button that makes you ride like an absolute beast. It has to be on there somewhere.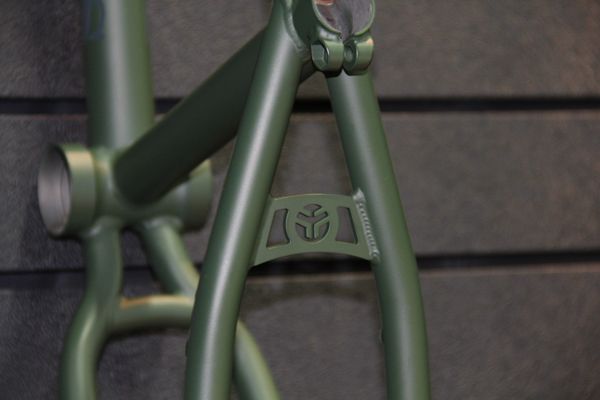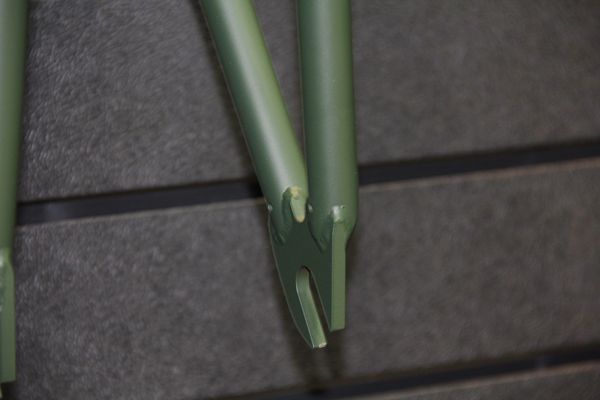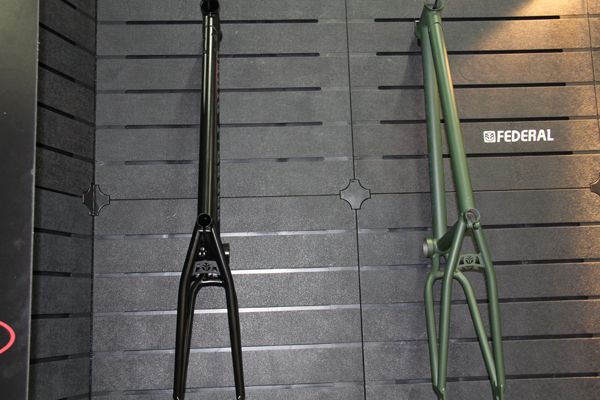 The Dan Lacey frame didn't get a ton of changes for the new year, but that black and that flat green is looking real good.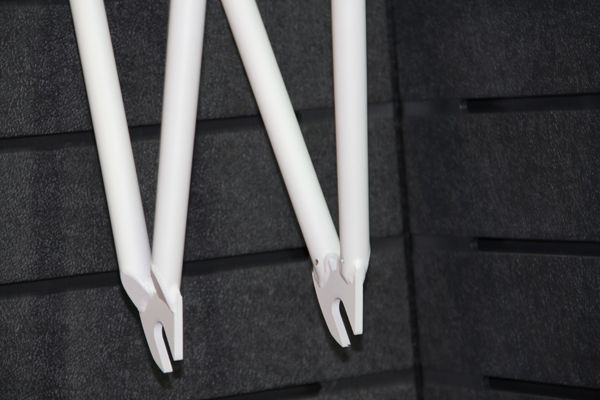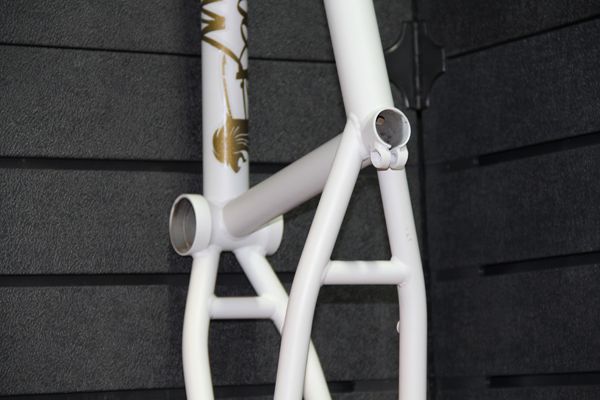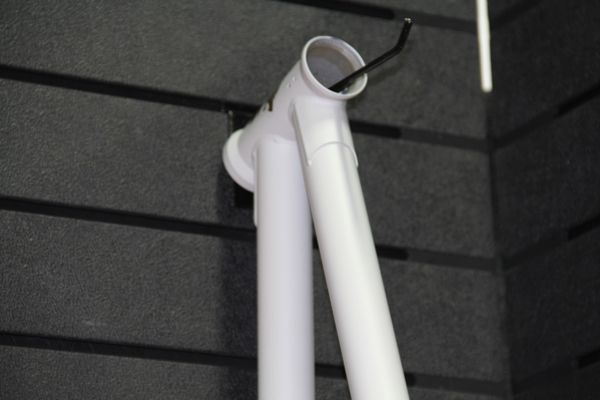 Quick run over the Bruno Hoffmann signature frame that's been out for a minute. Looks real good to me.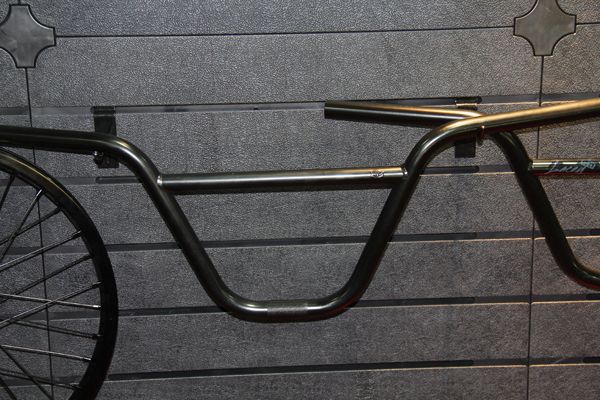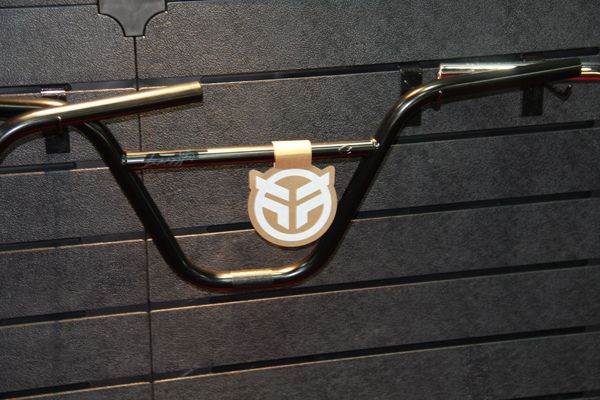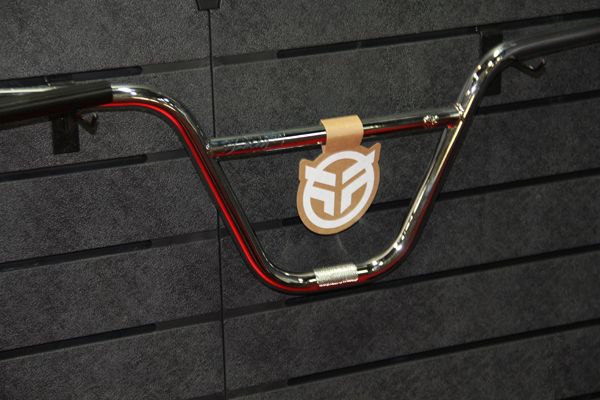 Lacey and Bruno bars.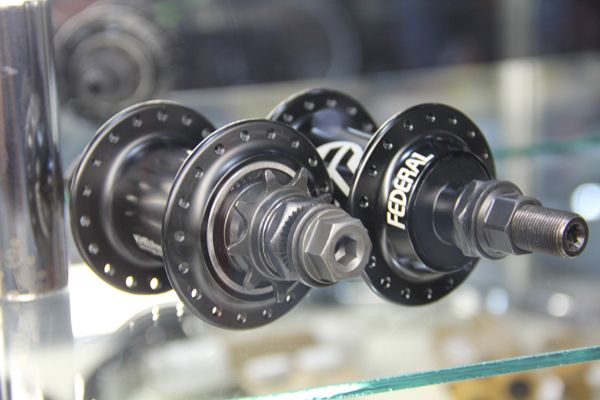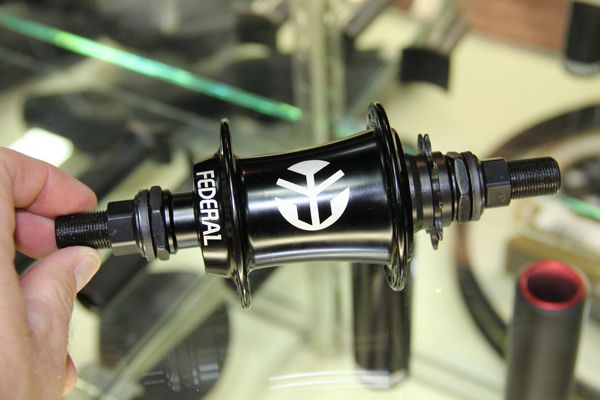 The classic Federal coaster!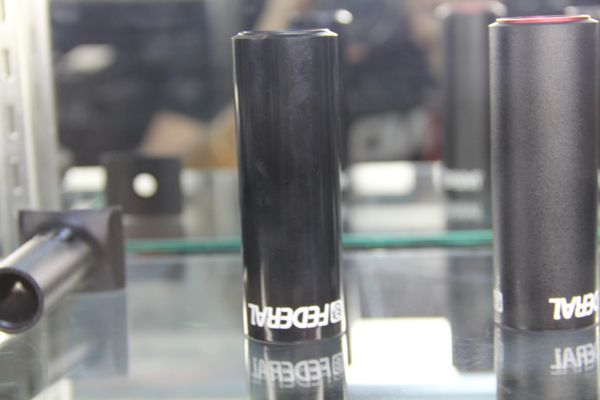 Plastic and metal pegs.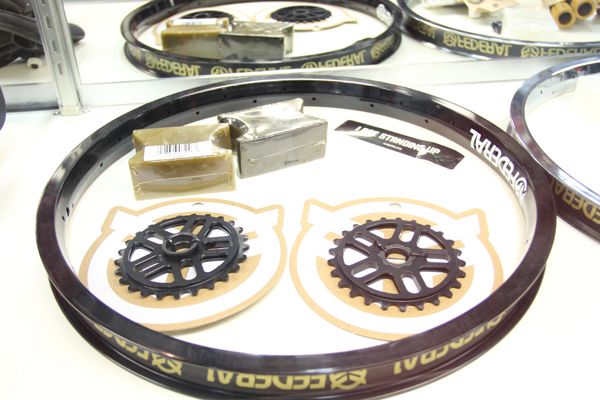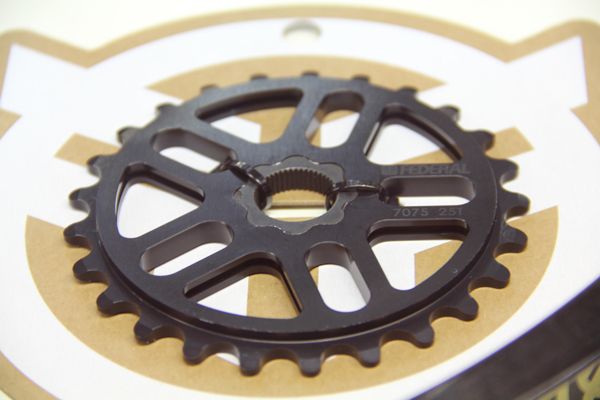 Federal's rim along with their sprocket that comes in spline drive and regular.
Gripping!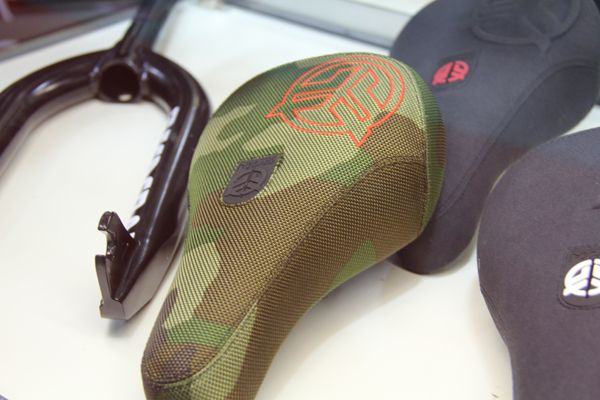 All of the seats. Really digging that camo that's pretty popular this year.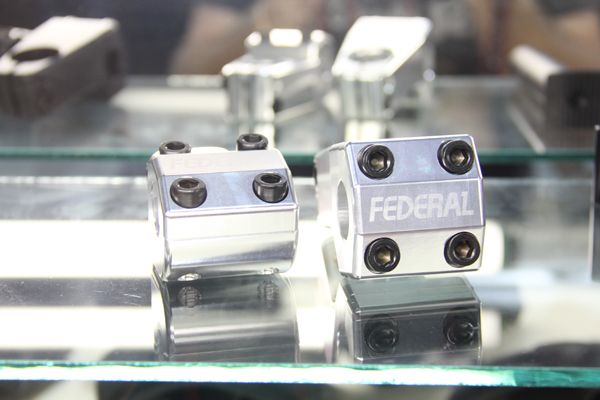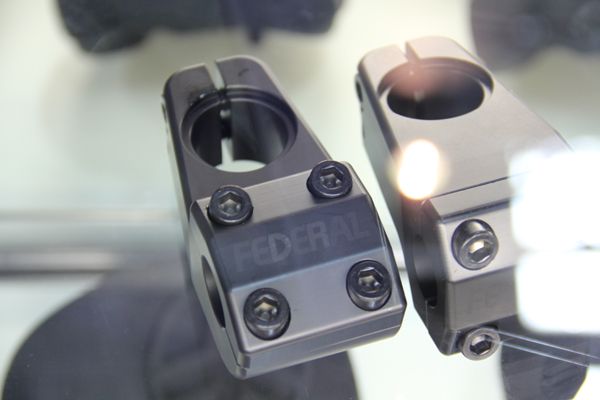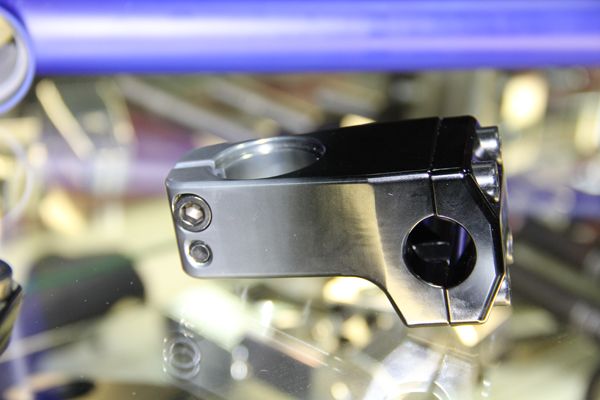 Love and Hate stems in polished, flat black and the new Fade colorway!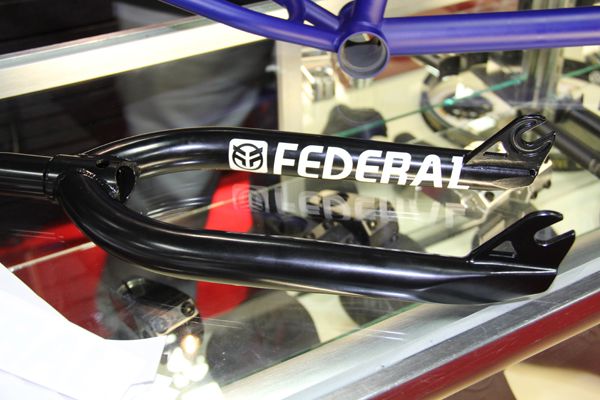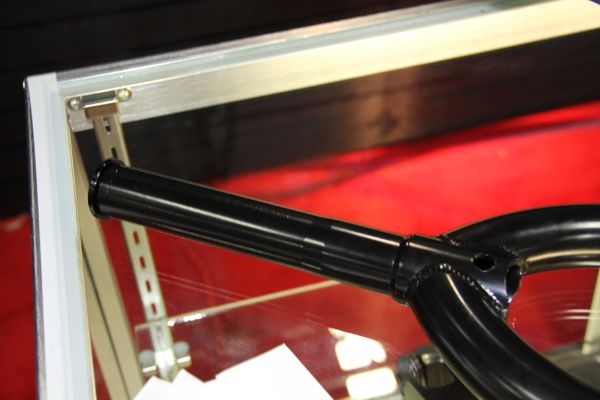 Investment cast drop outs. Beefier legs with more tire clearance. We've been seeing a lot of that for 2013 and I'm okay with that.
So that's what Federal have going on. They definitely have plenty of dialed product and I know this is only part of their range, so make sure you check out the website to see what else they have going on.
You can find out more about Federal and their products by visiting their website — FederalBikes.com