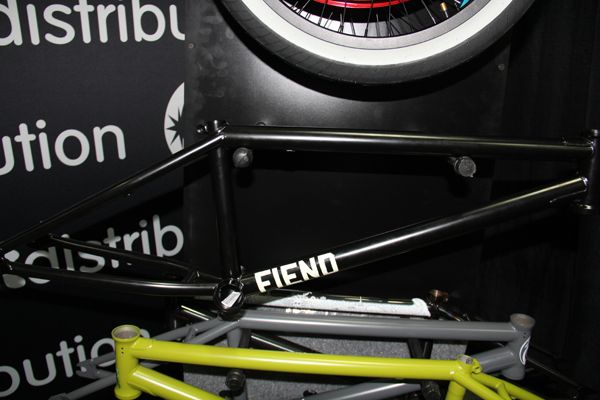 Moving along! Next up we have a look at what the guys over at Fiend have been cooking up for the new year. They've been pretty good about giving us a look at what they're working on these past few months, but it's still good to see everything for the first time in real life. They've got some new frames, a stem and cranks coming, so let's get a look!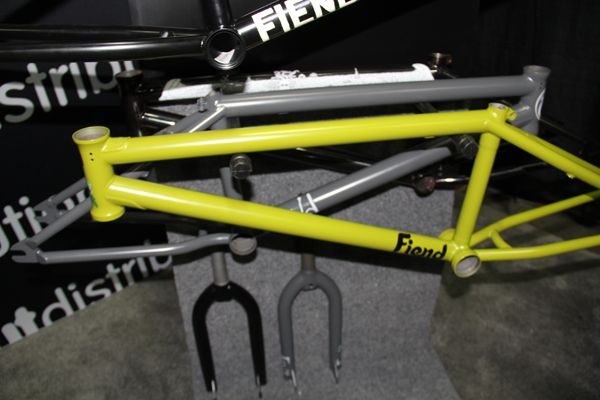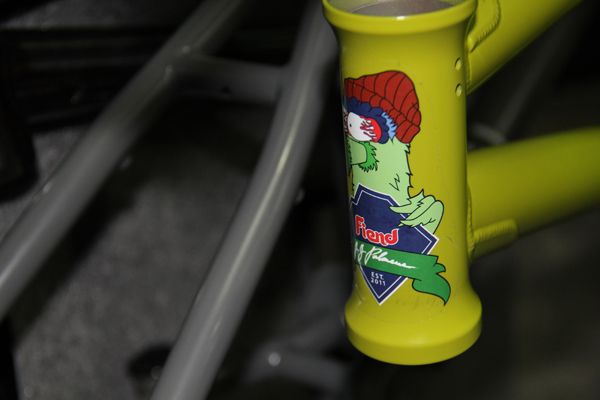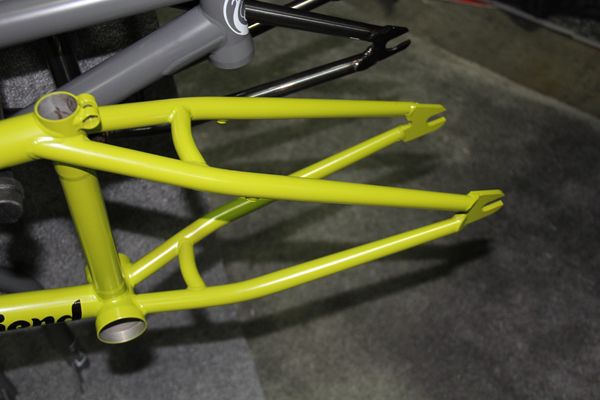 The new JJ Palmere signature frame due out around Christmas time.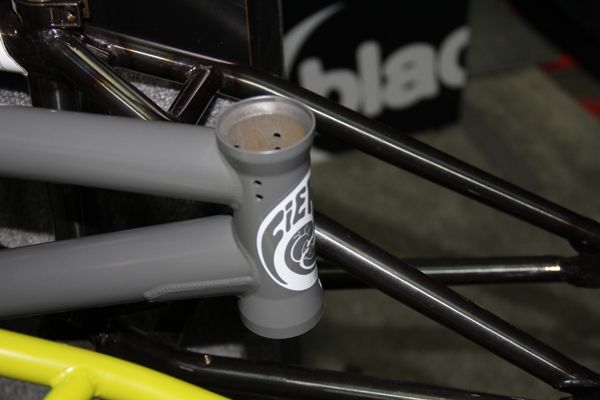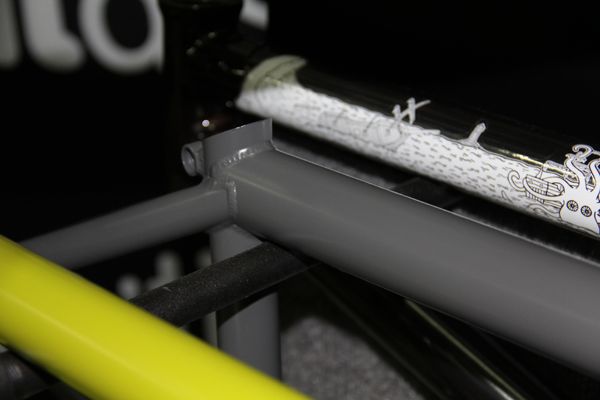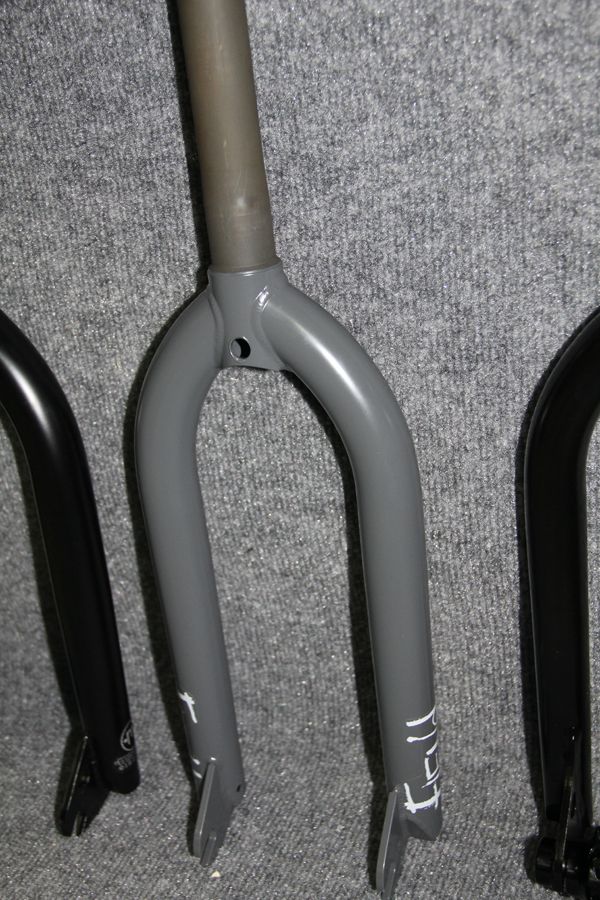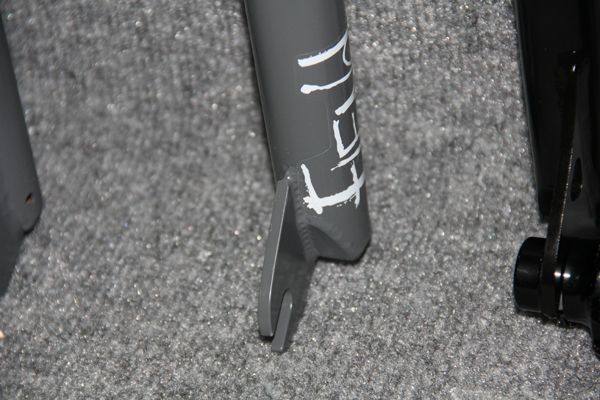 The new gray Embryo colorway on their frame and fork.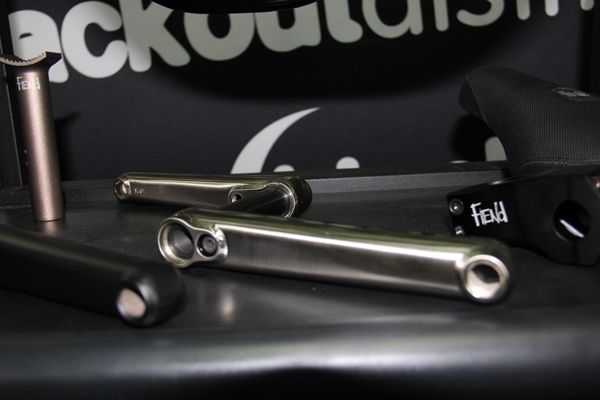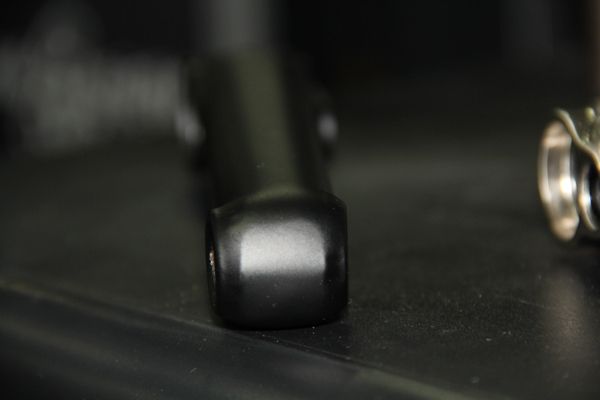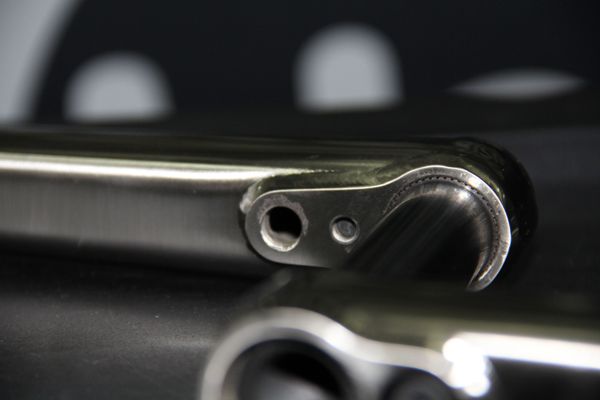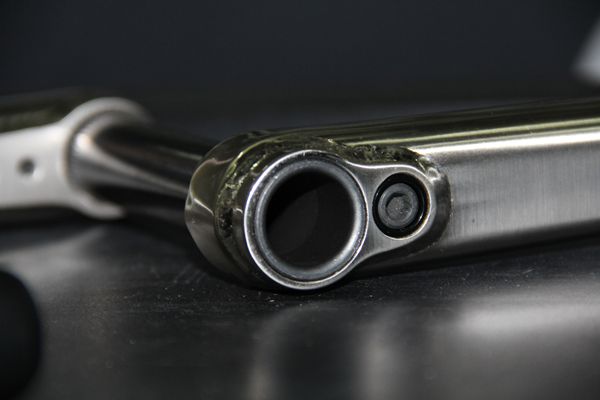 The new 2.5-piece Wedge cranks they're working on. Basically, it's like your traditional cranks with a 22mm, 48-spline spindle, but when that bolt is tightened down, a wedge presses in on the spindle to help hold it all tight instead of a bolt. Simple and I'm assuming very light weight alternative. It will be interesting to see how these do.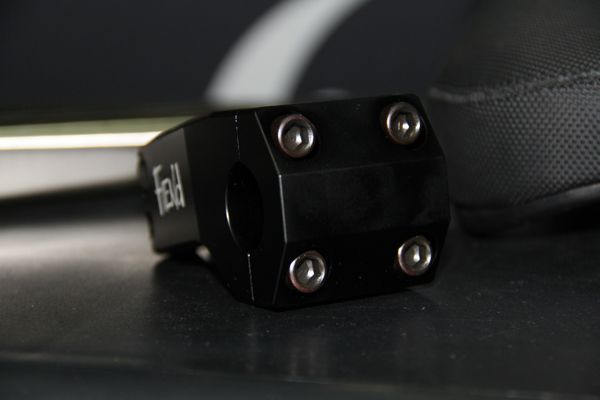 The Ty Morrow stem is clean, simple and I'm sure very sturdy. This should be out around December if I remember right.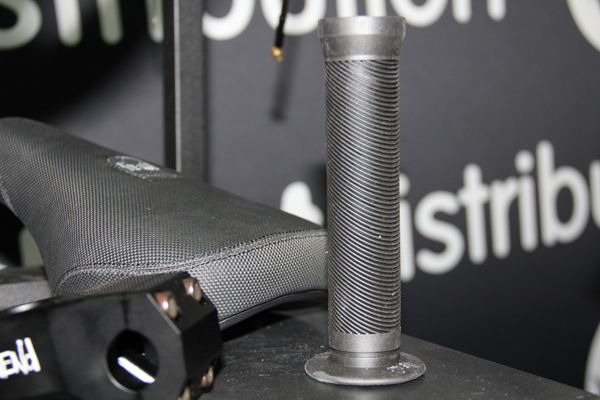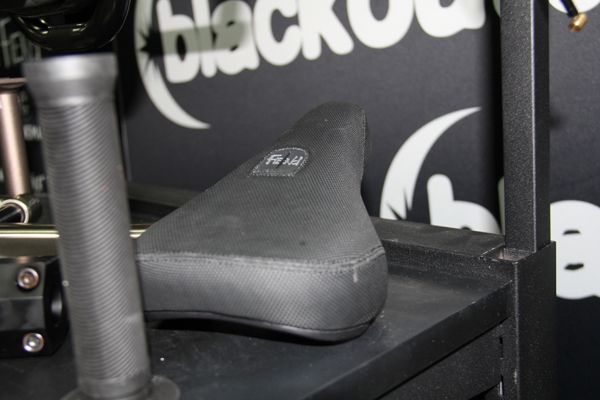 Grippin' the bars and seat.
That wraps up what Fiend had on display at Interbike. As you can see, they have a couple new things in the works for this year and I'm sure they're all bound to do really well.
You can find out more about Fiend and their products by visiting their website — FiendBMX.com