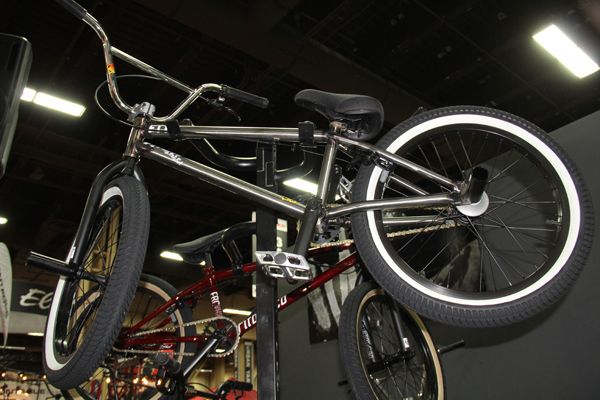 One of the first places I wanted to swing through this whole week was The Building to see what Fit, S&M Bikes, Revenge and United guys had going on. Thanks to my A.D.D and a million things going on, it took a little longer than planned, but I definitely got there and I was stoked on what they had going on. Let's check this out!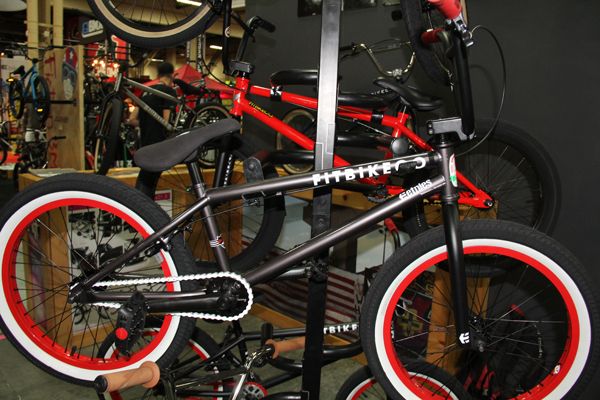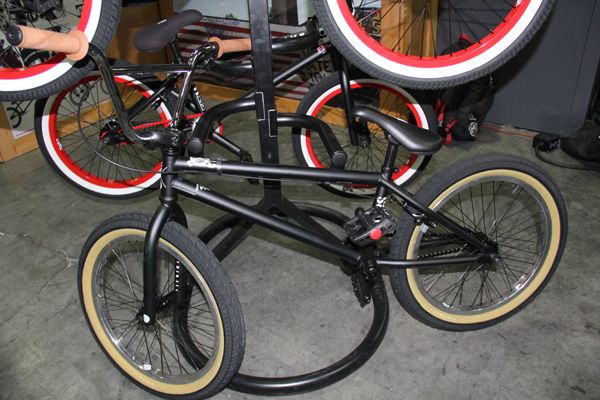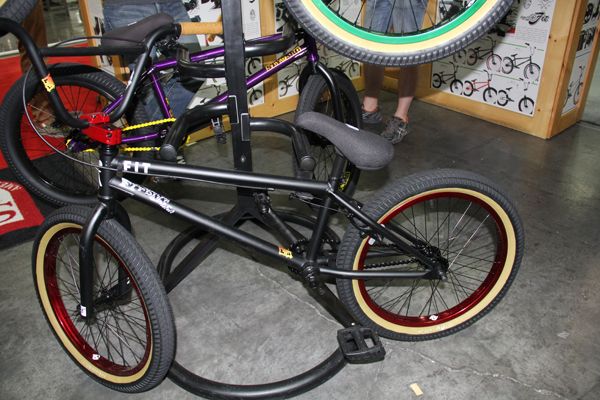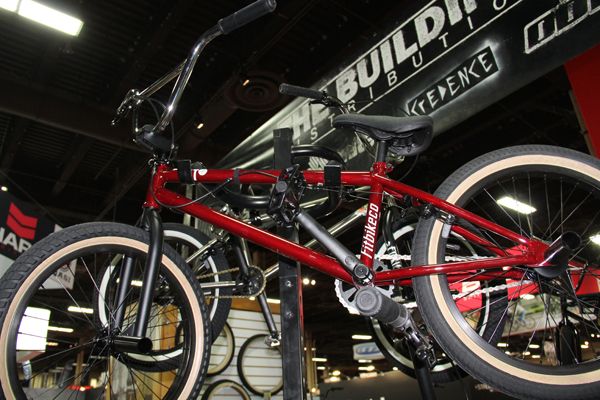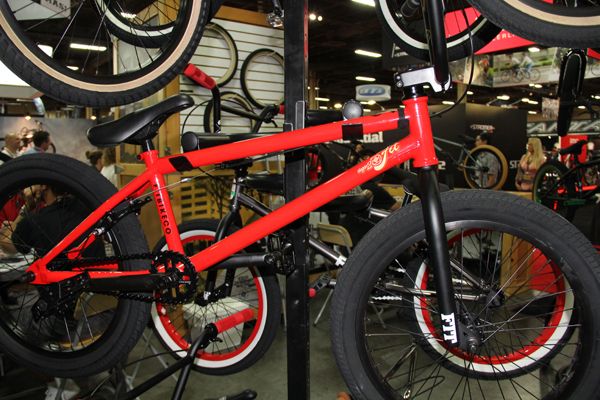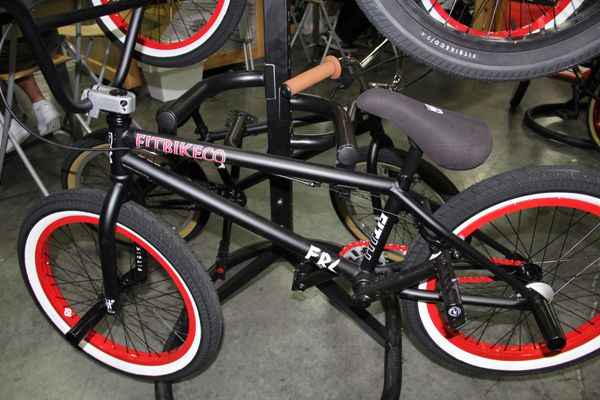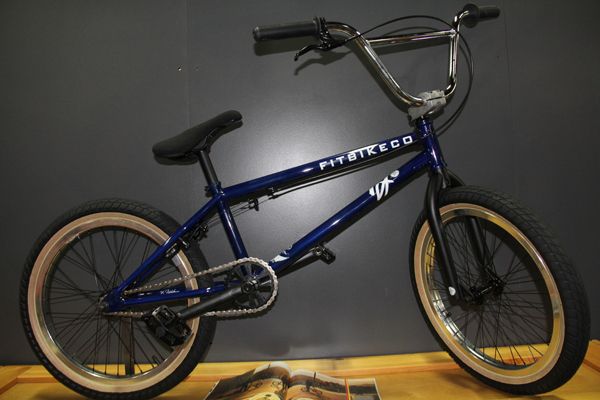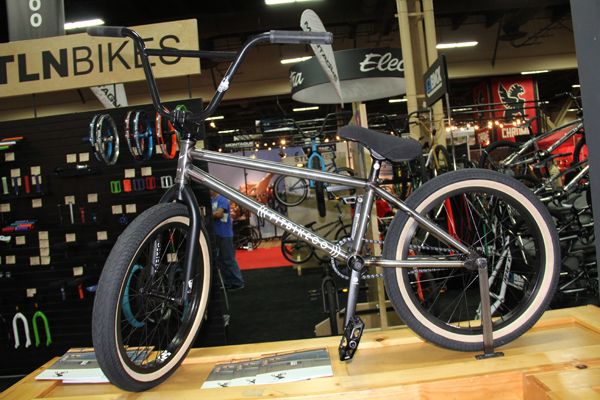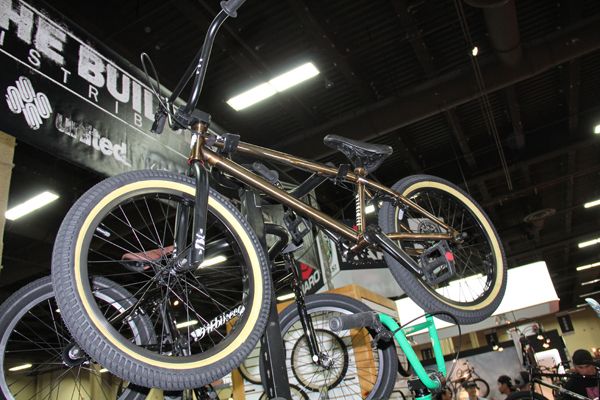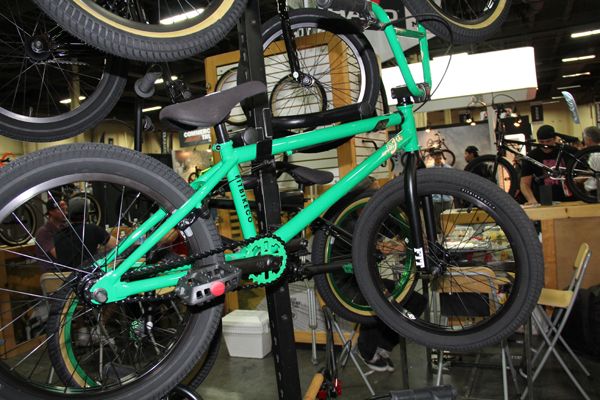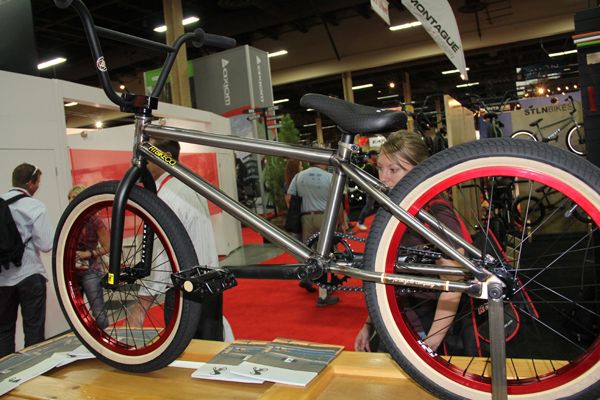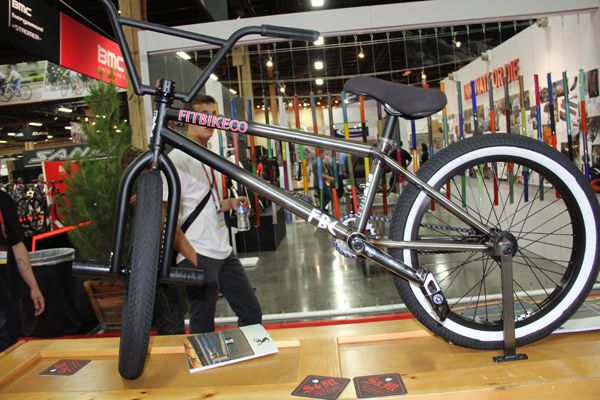 The 2014 Completes from Fit have been floating around online for a few weeks now, but seeing them in person was good because it really gave me the chance to get a closer look. They're just as dialed as I had expected. Kids got it easy these days with bikes.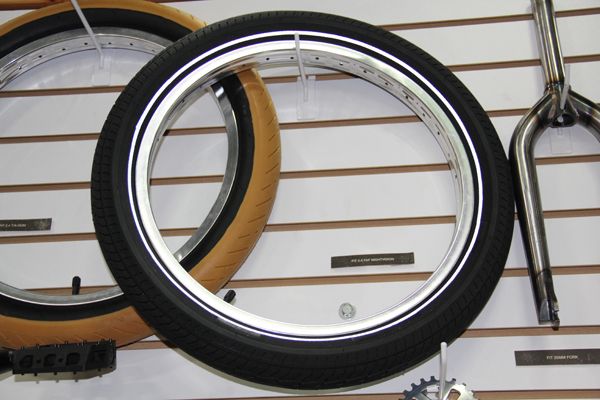 The Night Vision F.A.F tire!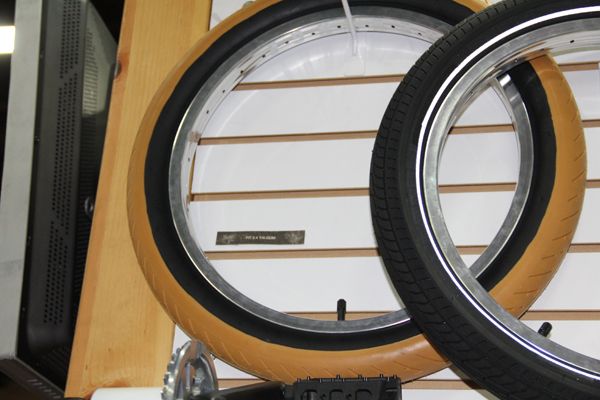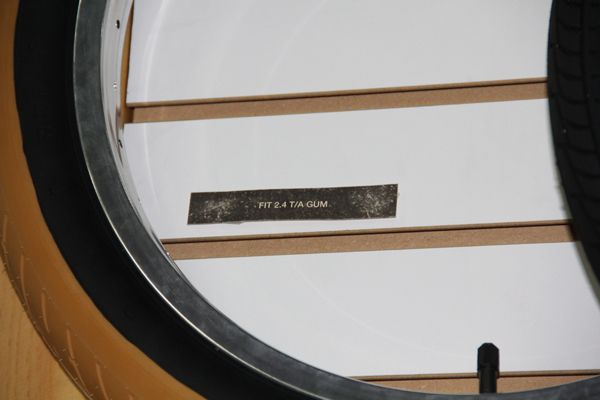 2.4″ Gum wall tire coming through.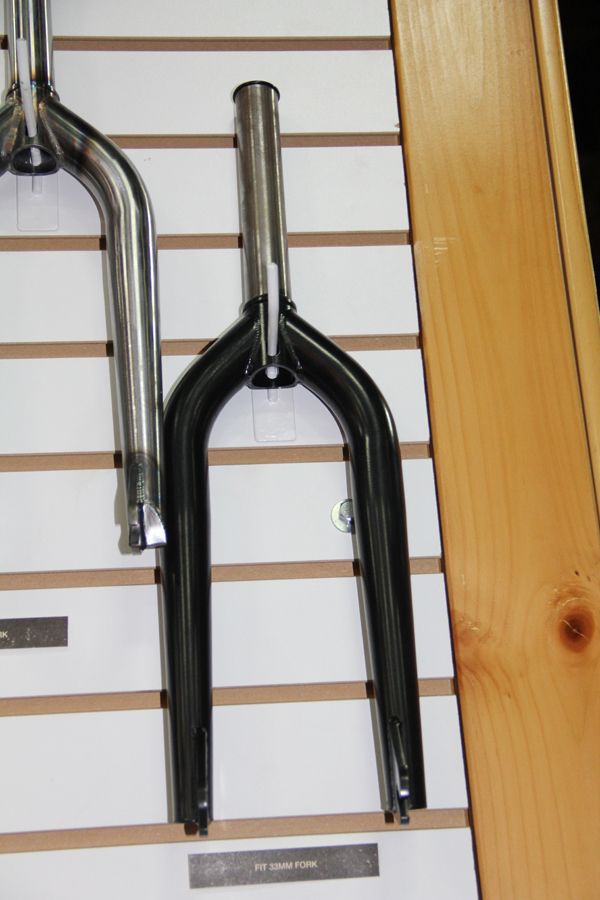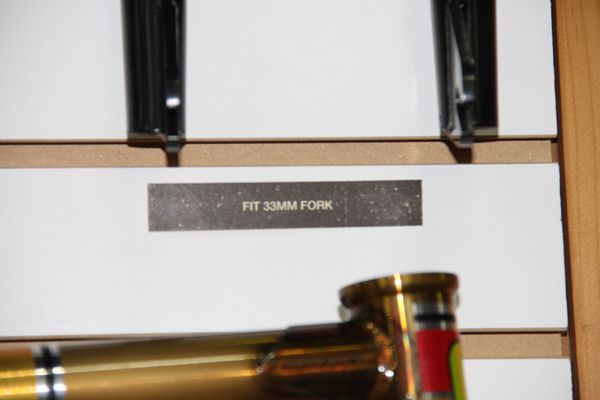 The new 25 and 33mm offset forks they are working on that are built off their older forks like the Shiv. Looking sturdy for sure.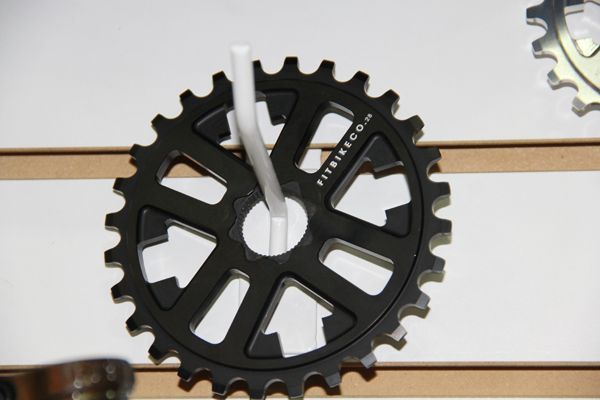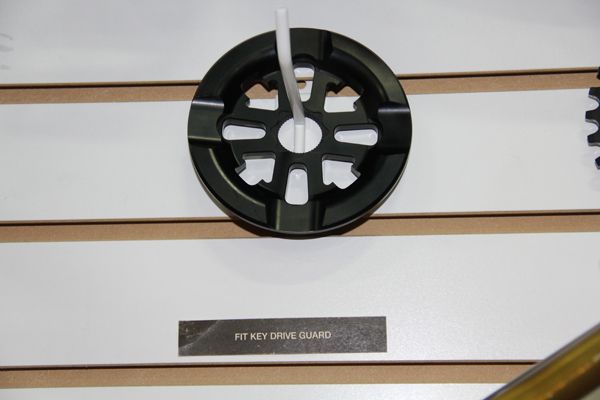 The Key sprocket is available in regular and full guard. All with Spline drive. I forget, but I'm assuming 19mm and 24mm available.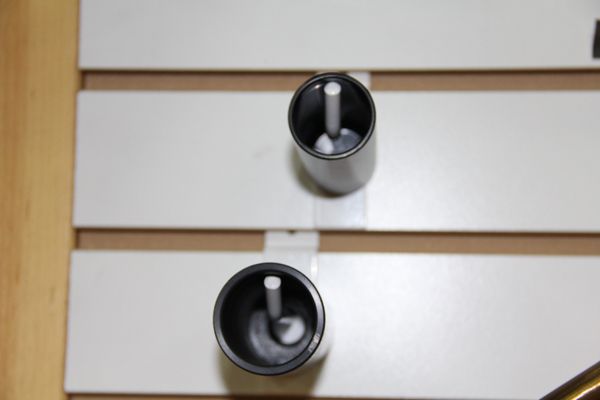 The Wizard sleeves look pretty crazy in person… but I've been hearing a ton of good stuff about these. I think it was Dan Conway that just took off the prototype pair he had been running for months for the production versions?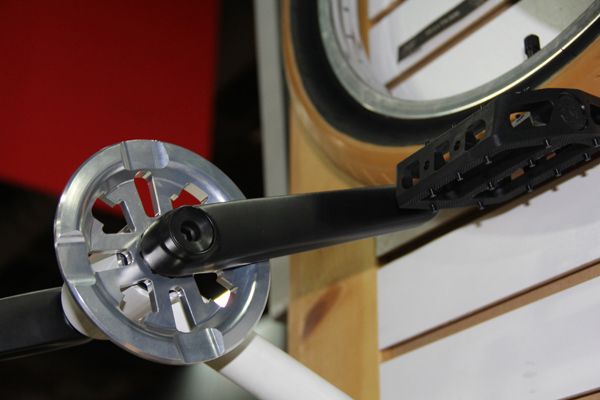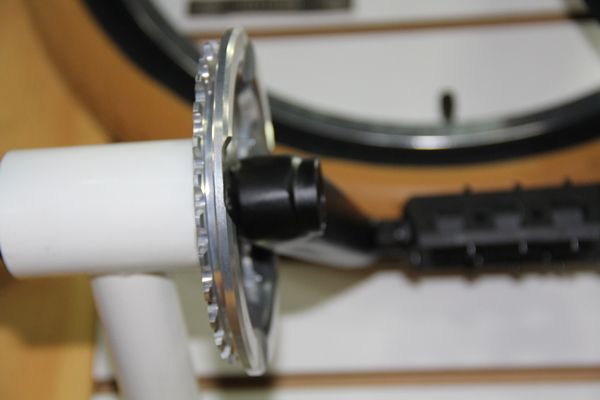 24mm Indent's.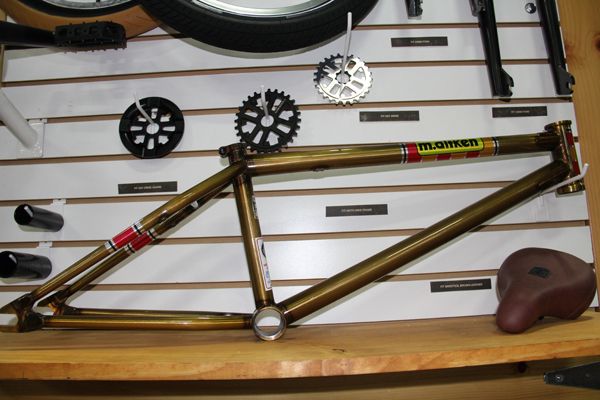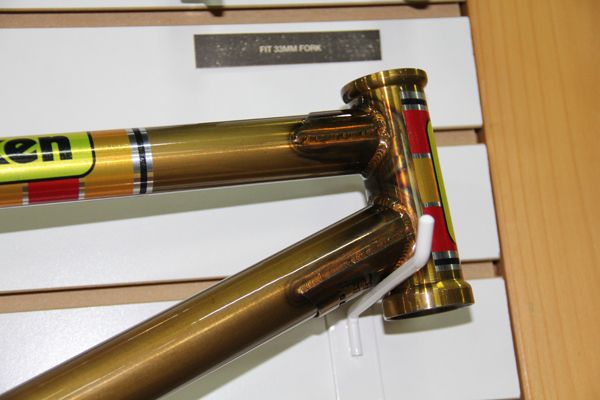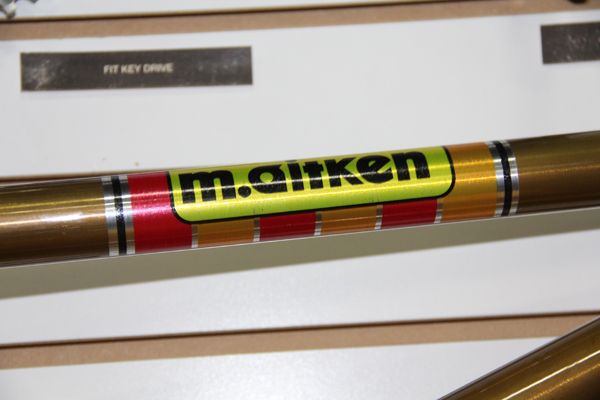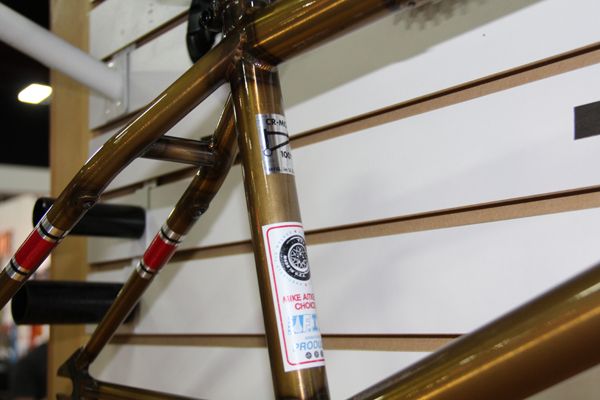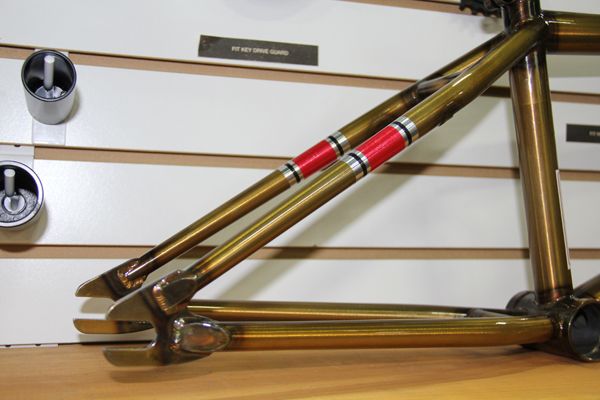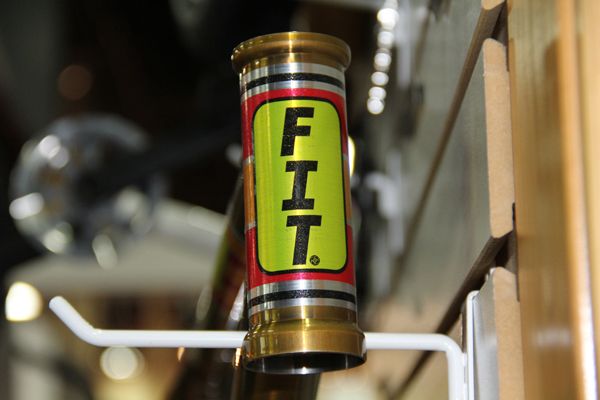 Reaaaaaally digging the new Aitken frame. They've made some changes to the geometry and everything, gave it the sick translucent gold colorway and some retro stickers to really make it pop. Hell yeah!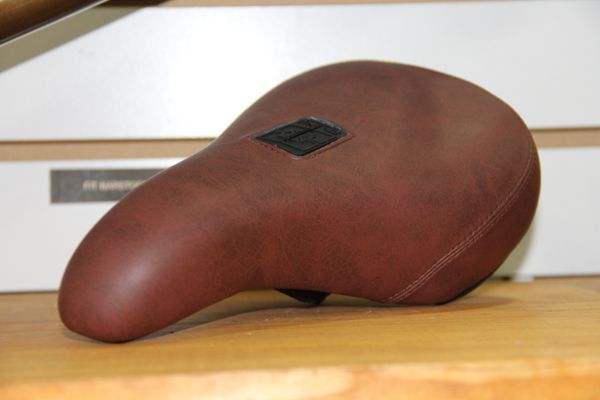 Brown leather has been hot again.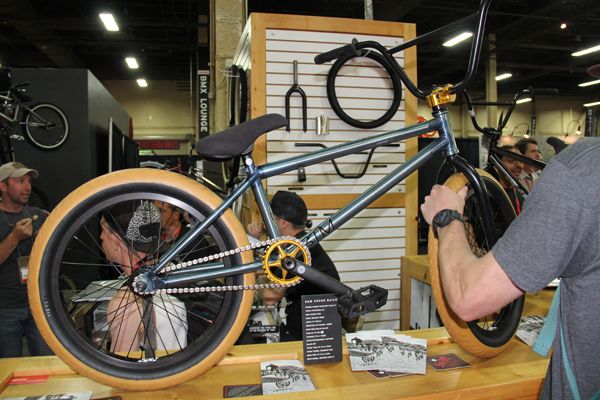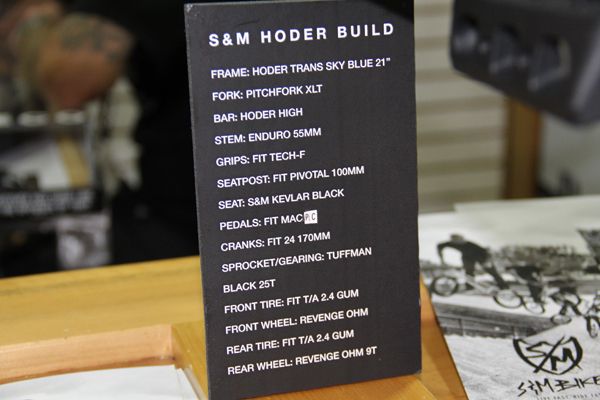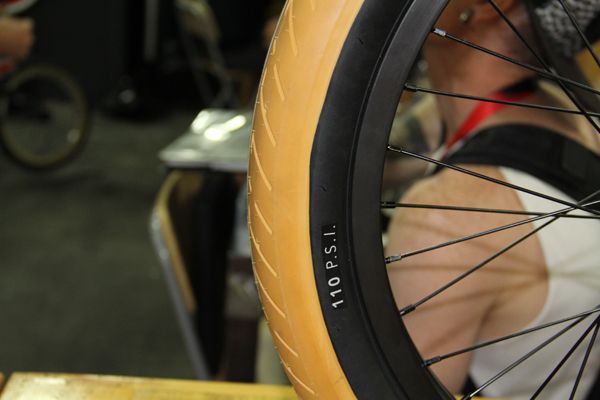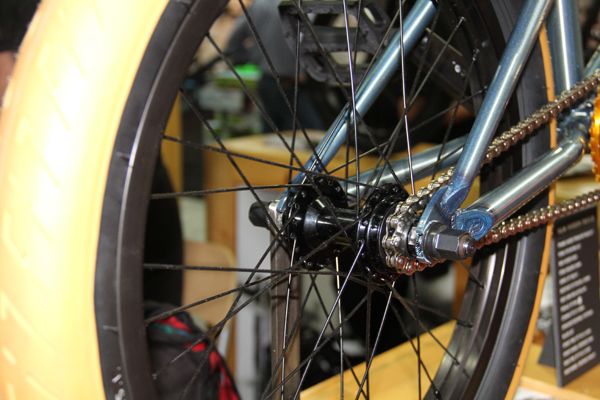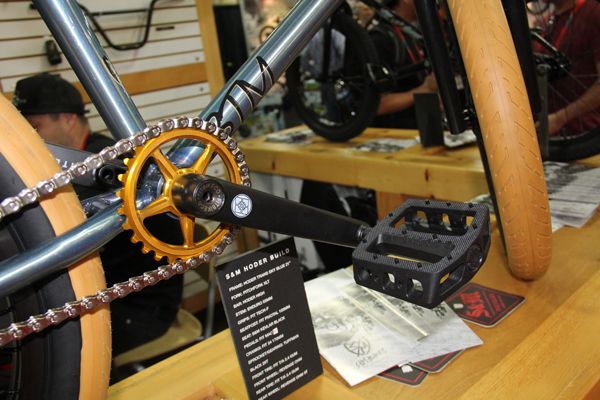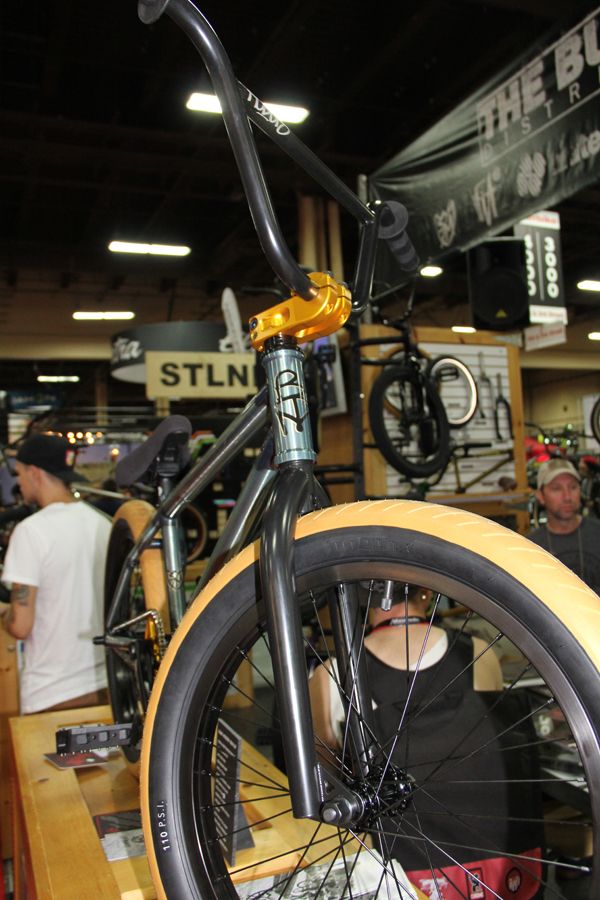 Custom Hoder build with Fit and Revenge parts. How good does that bike look?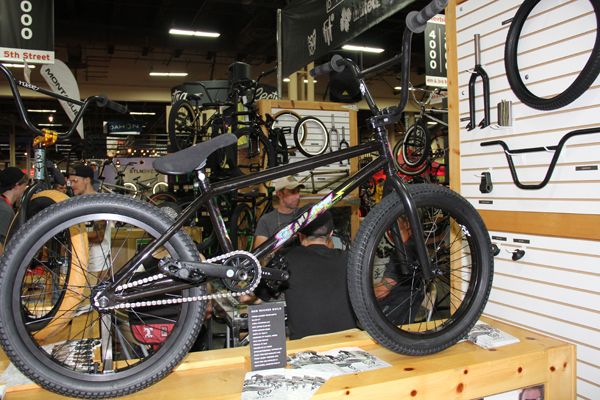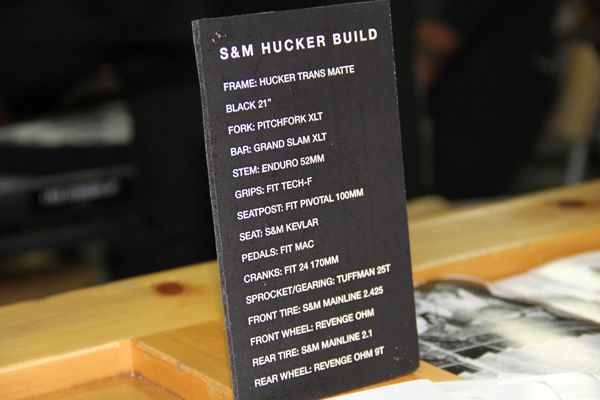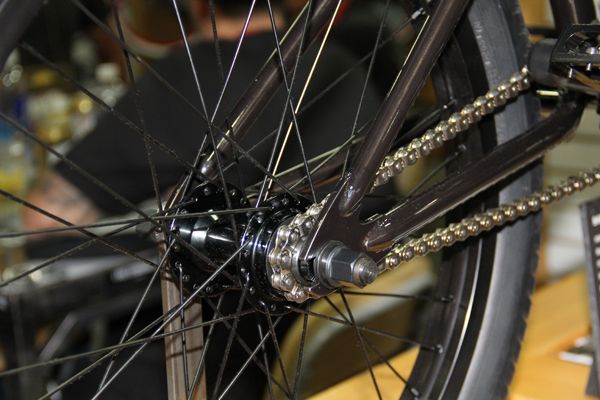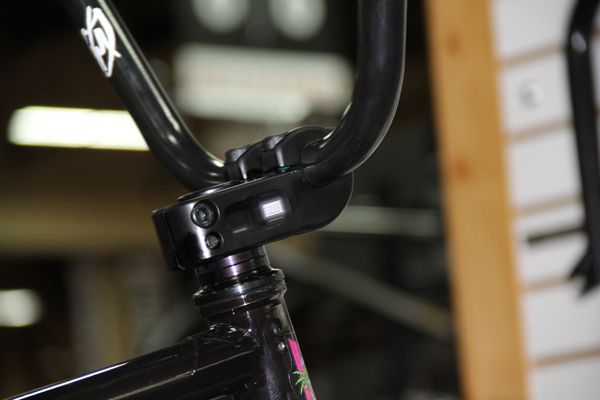 Custom Hucker build with Fit and Revenge parts. This thing is a cougars dream come true.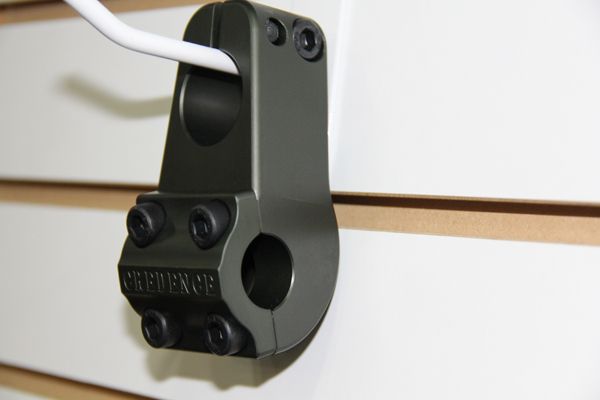 The new Credence topload. No frills, just a clean and strong topload stem.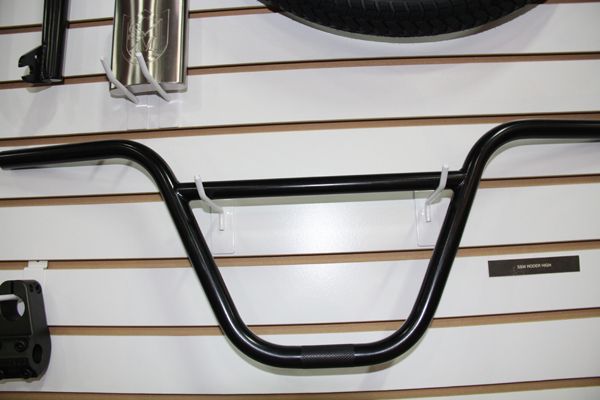 Hoder bars going big.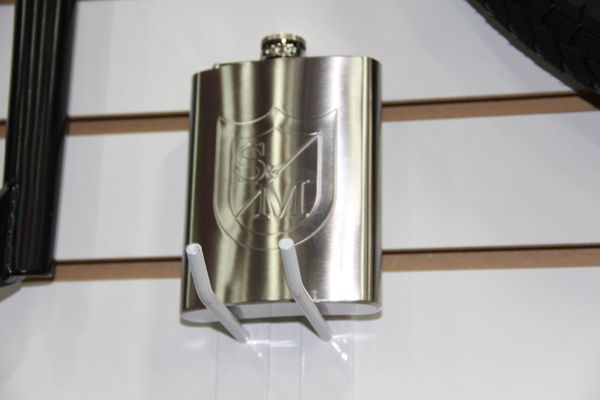 WANT.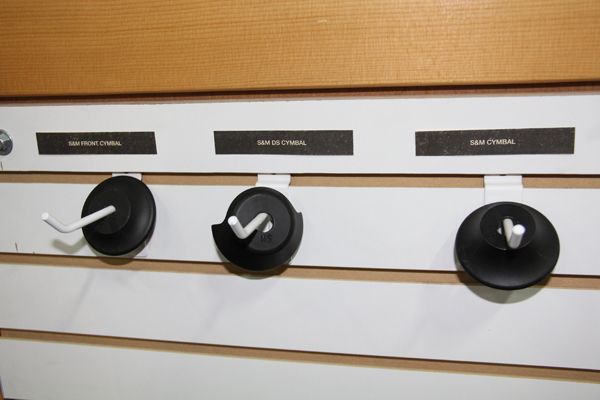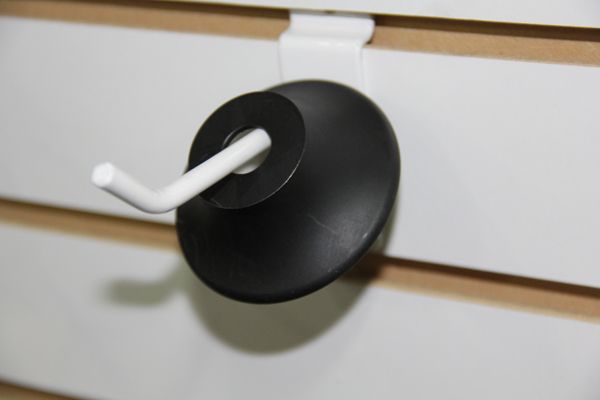 The S&M Cymbal hub guards have been getting a lot of hype and for good reason. These things look strong as hell.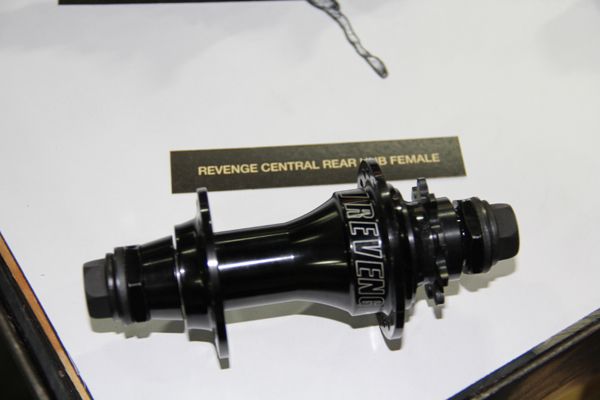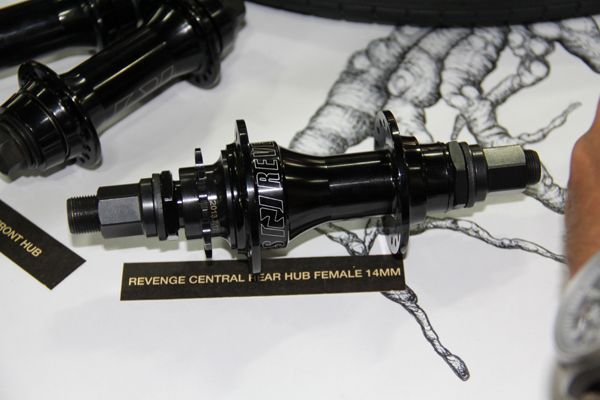 This all caught me off guard. Revenge will be offering a new Cassette available in left or right side with a male or female axle.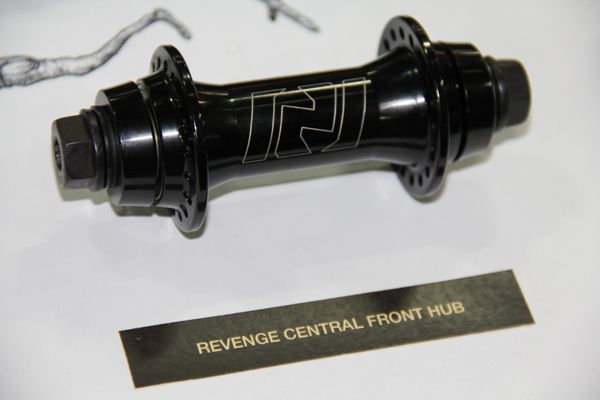 Front hub with the female axle.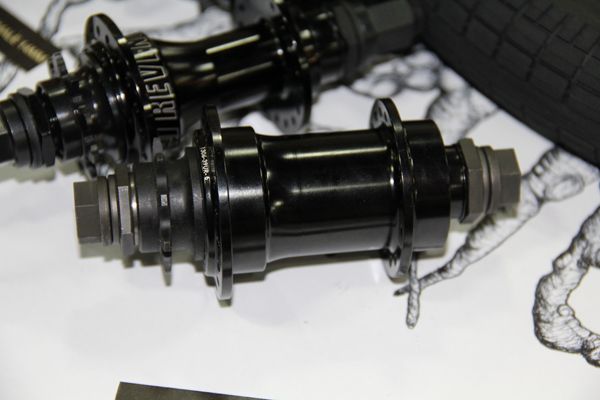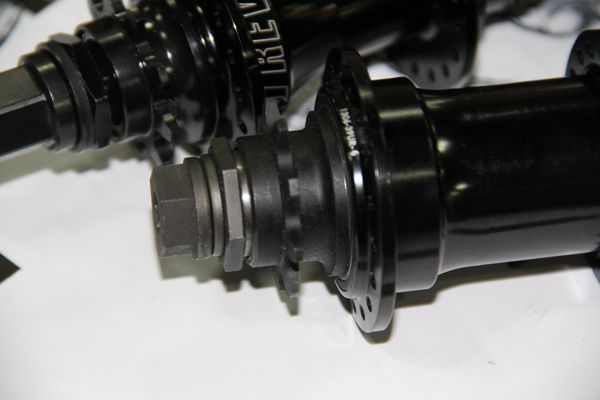 They're working on a freecoaster! Yes! But here's the deal… This is just one of the first samples, so they have testing and I'm sure they'll make a few changes. Don't go hit up your shop for one of these just yet because they're still a little ways out. Looks real good though, right?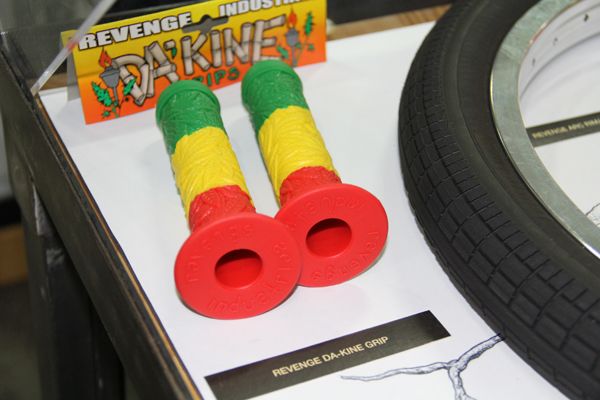 The Dakine grip from Revenge.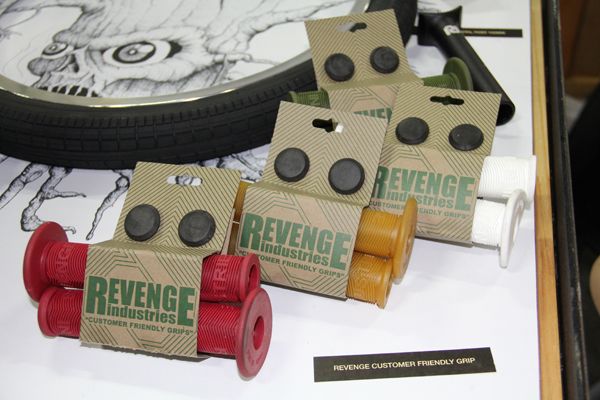 If you aren't feeling the Rasta.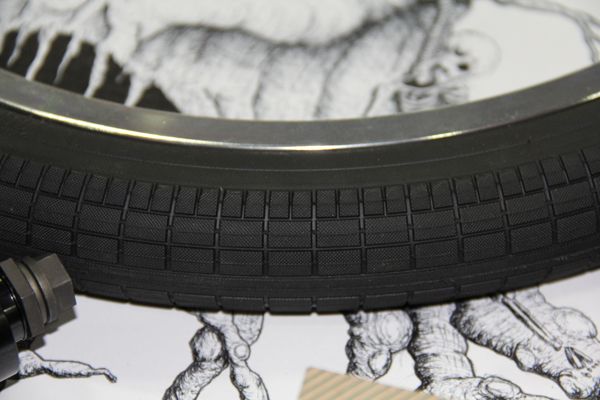 Mike Pinner's signature tire… Haha, I'm kidding… The Pinner tire.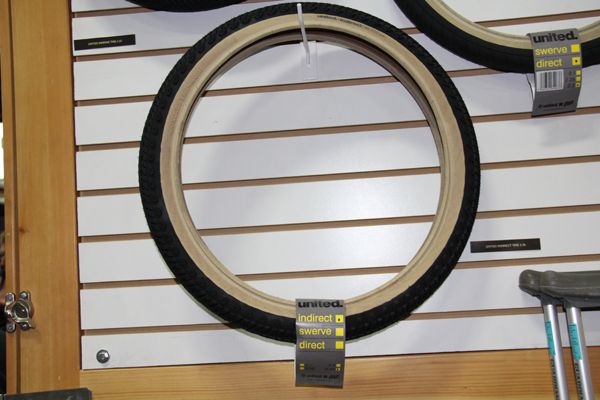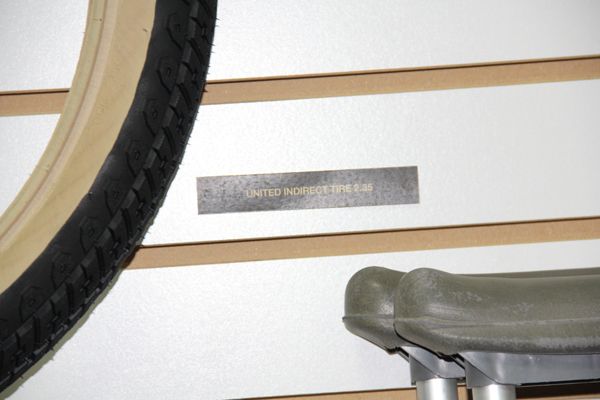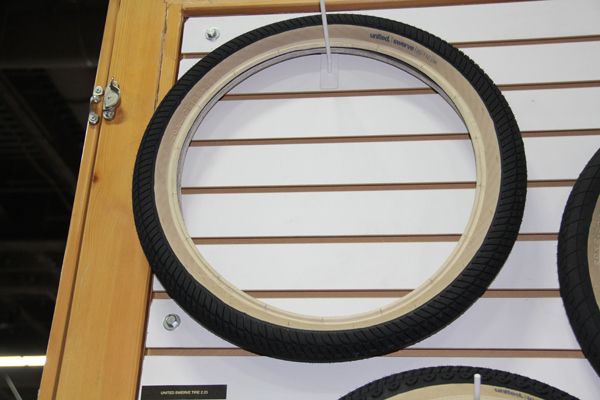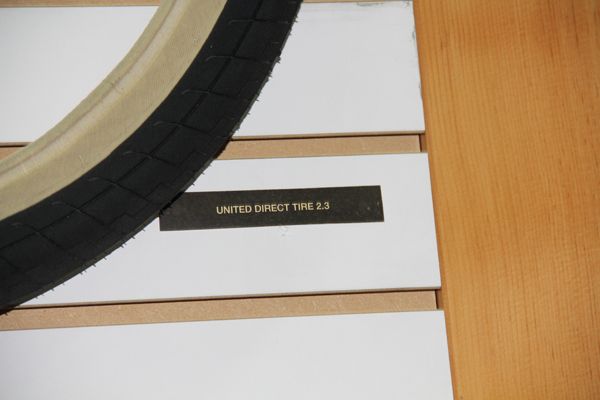 United had a few things on display.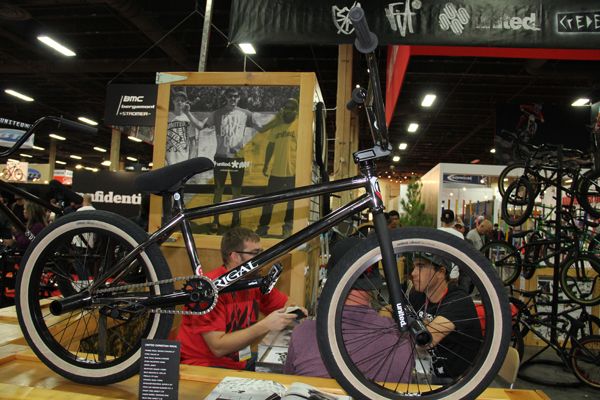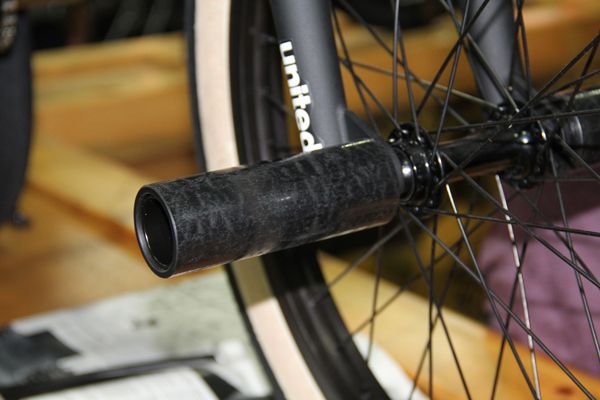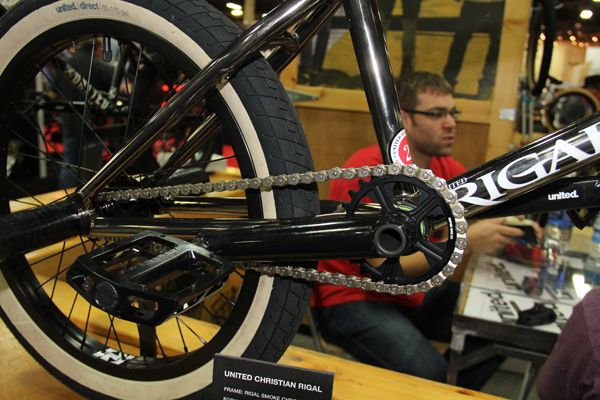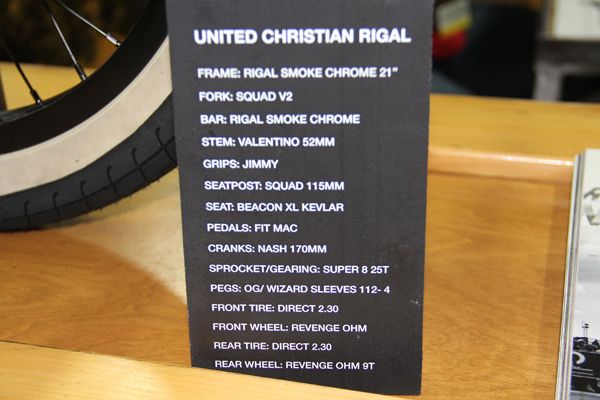 Custom Christian Rigal build!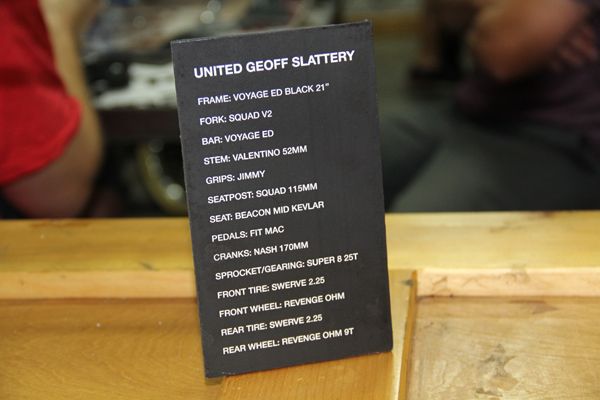 Custom The Voyage build!
Alright, so that's what they had going on at The Building booth! Real stoked on the new stuff all of these guys are working on. There were some surprises which always makes Interbike awesome too.
You can find out more about Fit and their products by visiting their website — FitBikeCo.com
You can find out more about S&M and their products by visiting their website — SandMbikes.com
You can find out more about Revenge and their products by visiting their website — RevengeIndustries.com
You can find out more about United and their products by visiting their website — UnitedBikeCo.