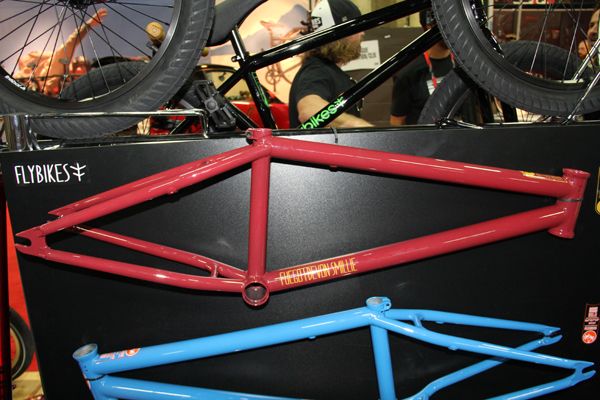 Next up was a quick walk over to see David at Fly Bikes to see their new products that they had on display. I had a good feeling we would be seeing a handful of new items from these guys, and they definitely did. Let's get into this!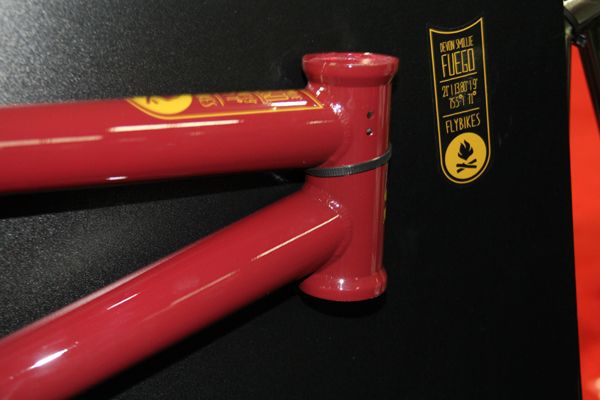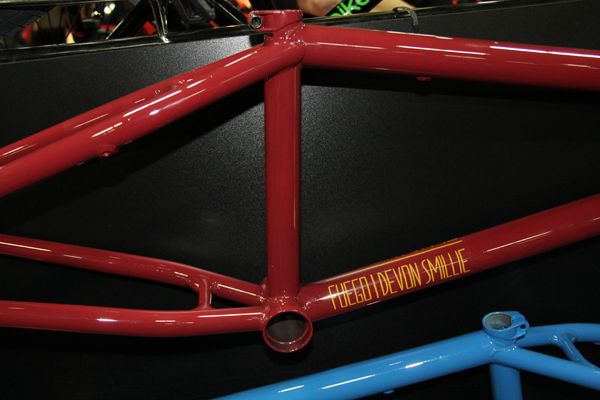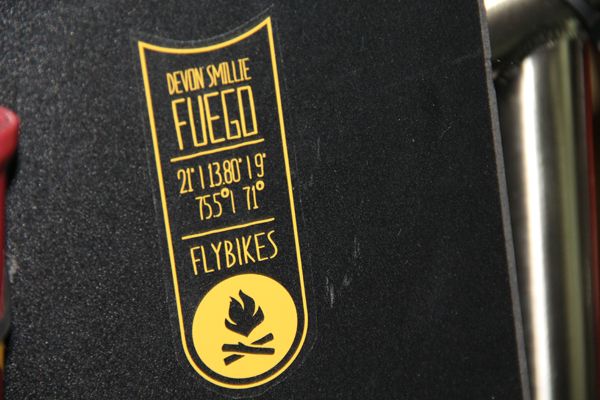 Devon Smillie now has a signature frame. The Fuego will come in black and this red with a 21″ top tube length. I should mention now that all of Fly's frames now only come in the size the rider chose instead of 3 or 4 options for each frame. Real stoked to see they have slimmed things down a bit to make it easier on shops and really have that "signature frame" feel.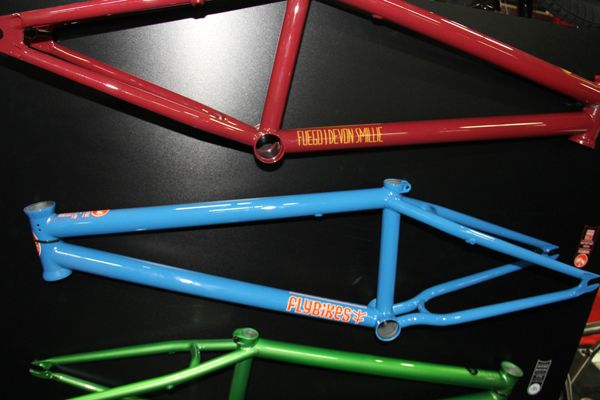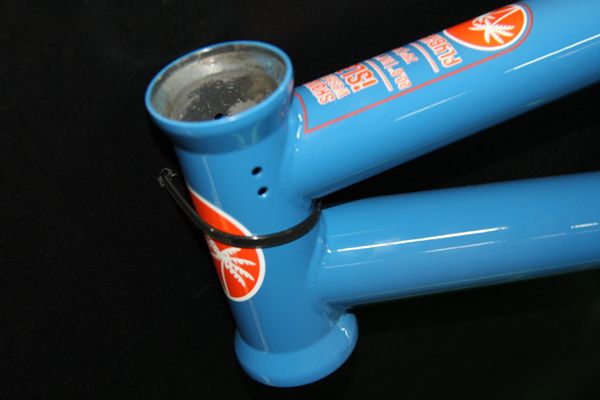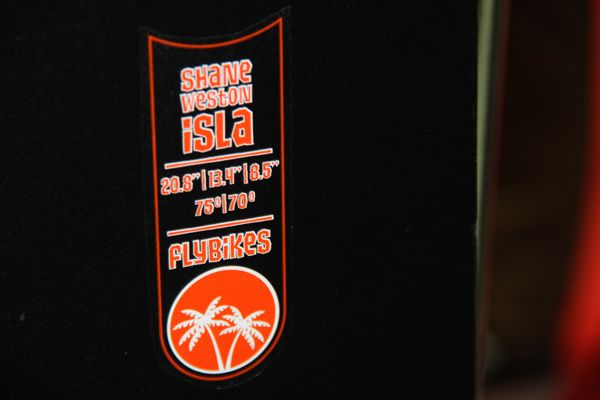 Shane Weston's signature Isla with some fresh paint and available in 20.8″. Blue and black are the color options.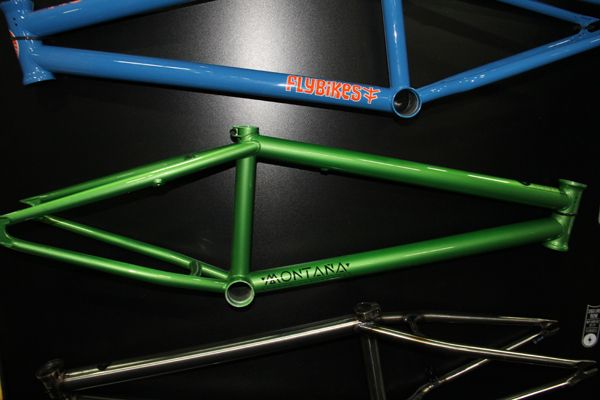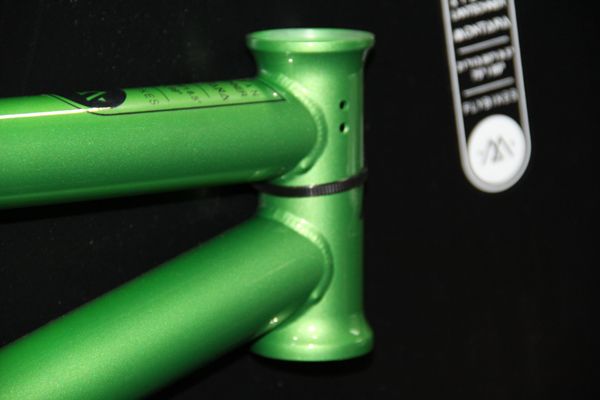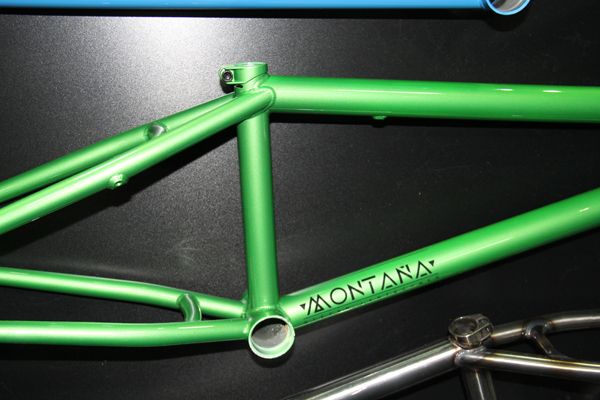 Stefan Lantschner's Montana frame now available in this green and I believe raw with a 21″ top tube. Reaaaaally like this green.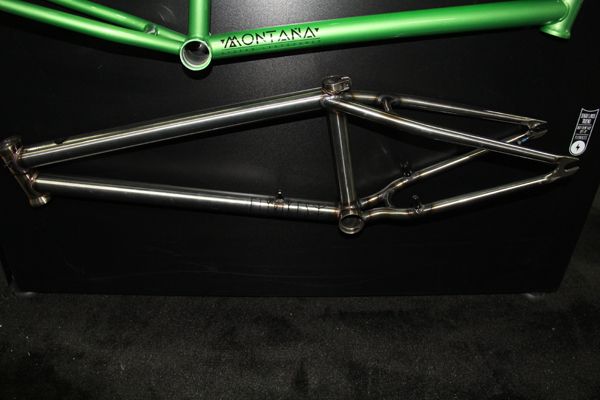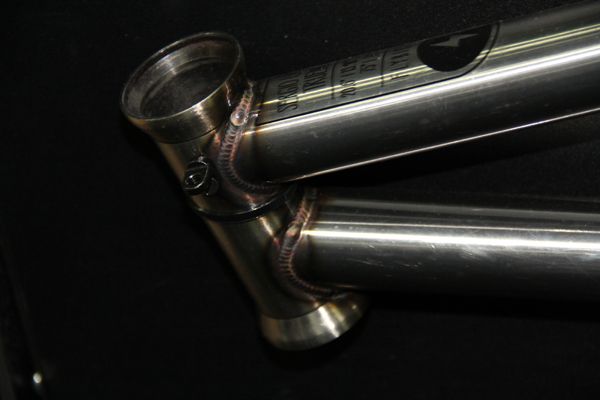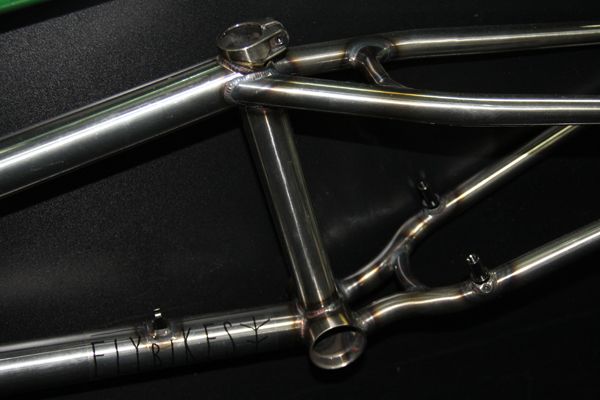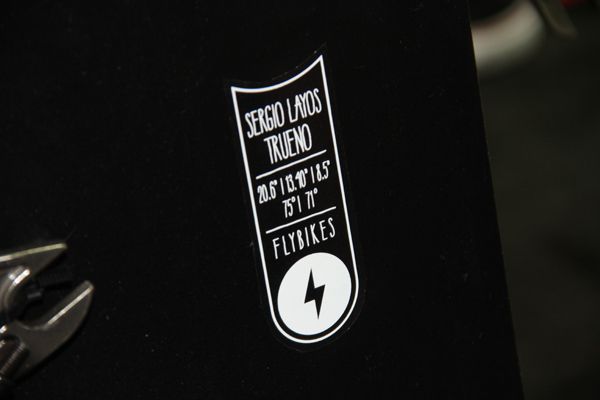 Sergio Layos' signature Trueno frame now available in 20.6″ with raw and black.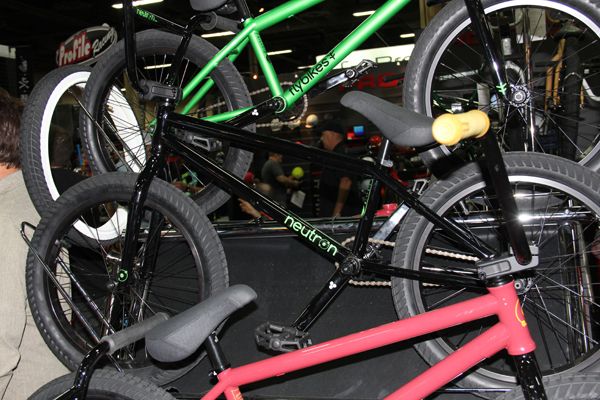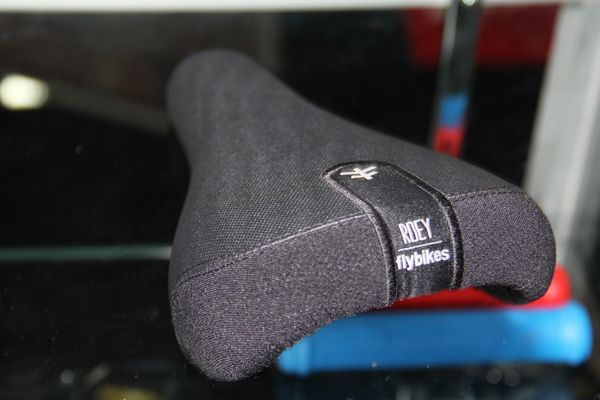 Matt Roe's new signature topload stem and tripod seat.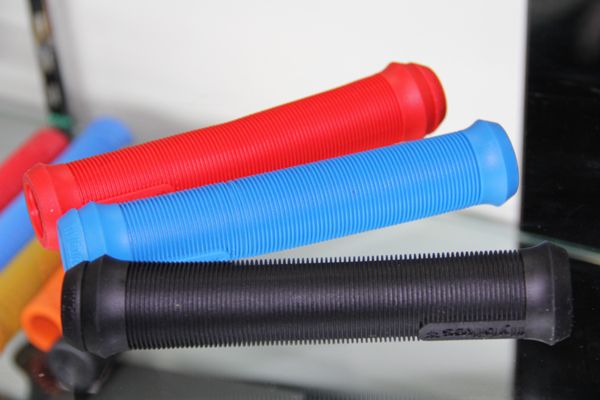 New grips. Blanking if they were anyones signature grip.
Devon Smillie Tripod seat is coming too.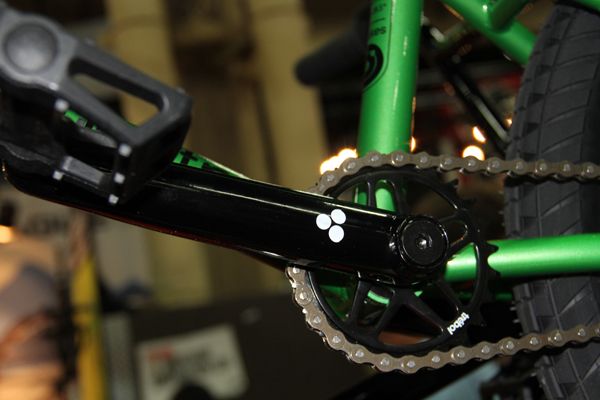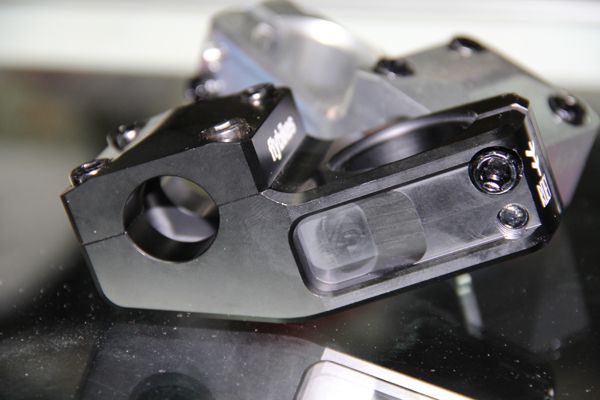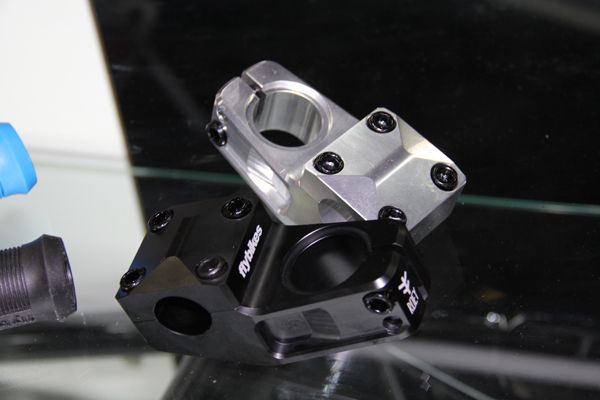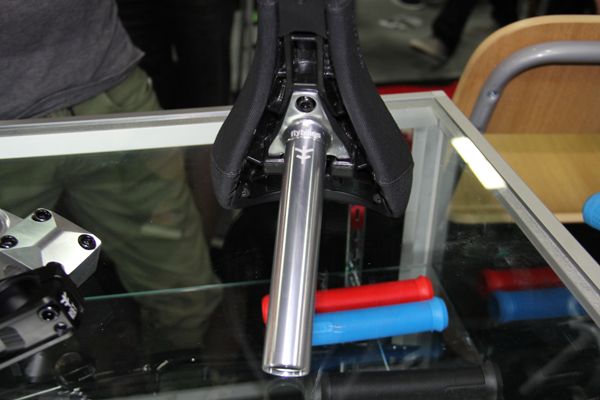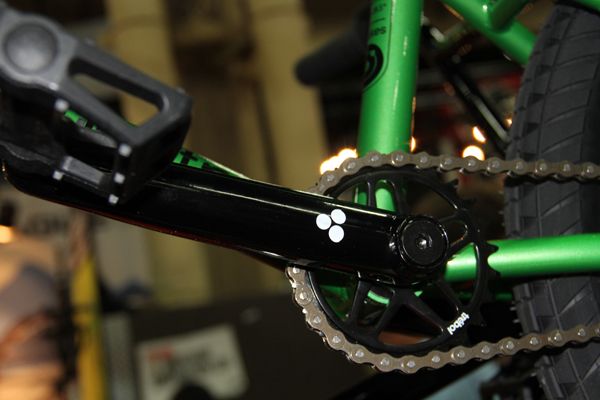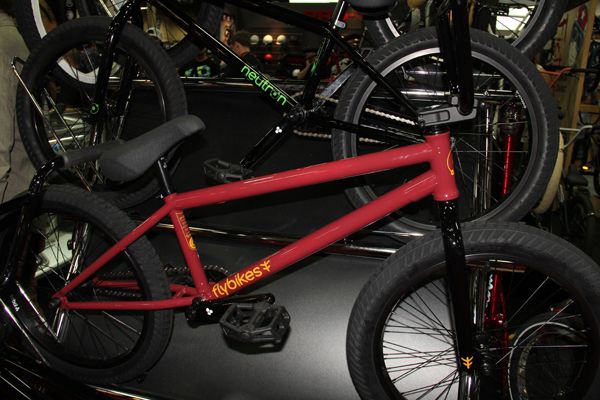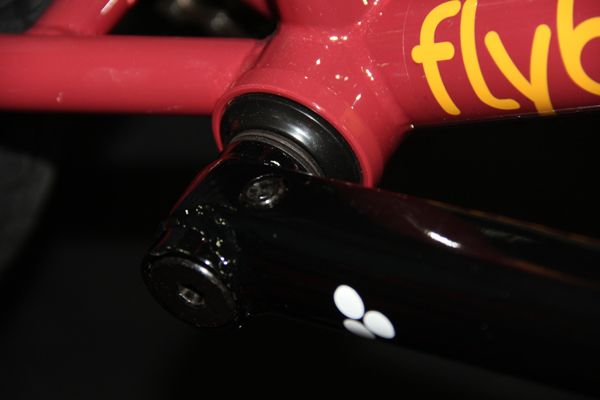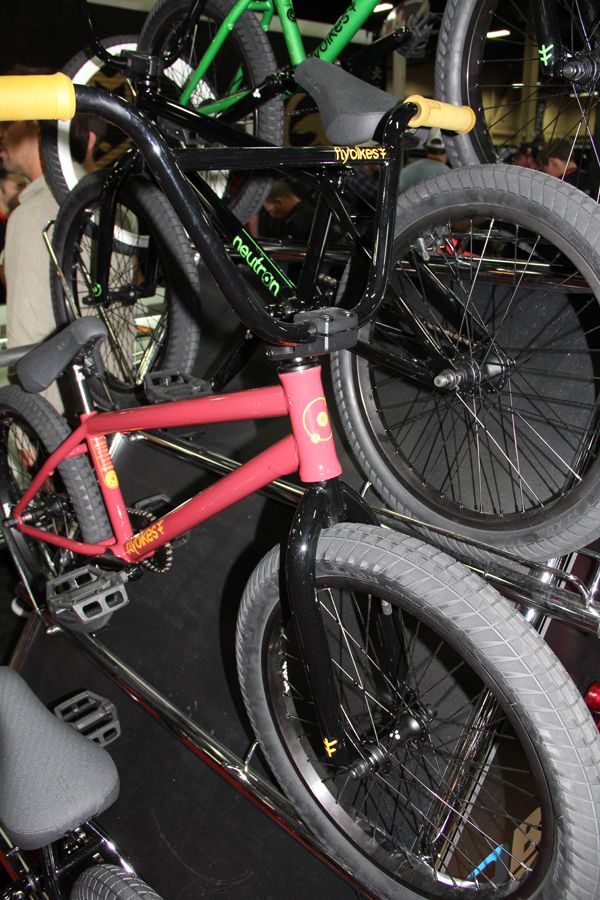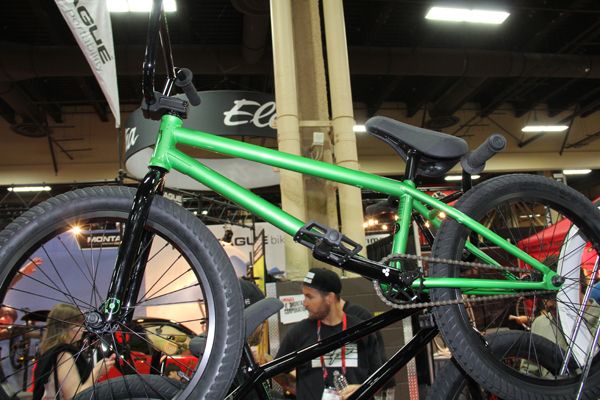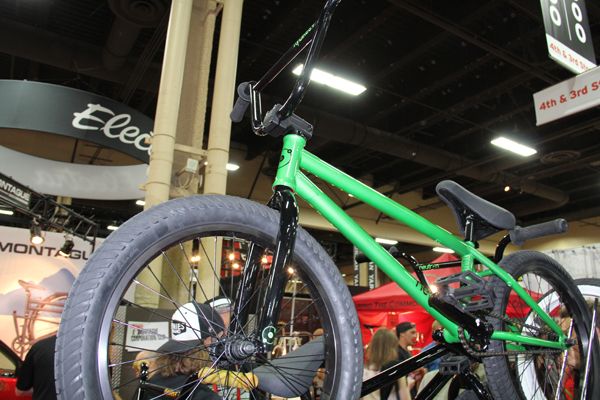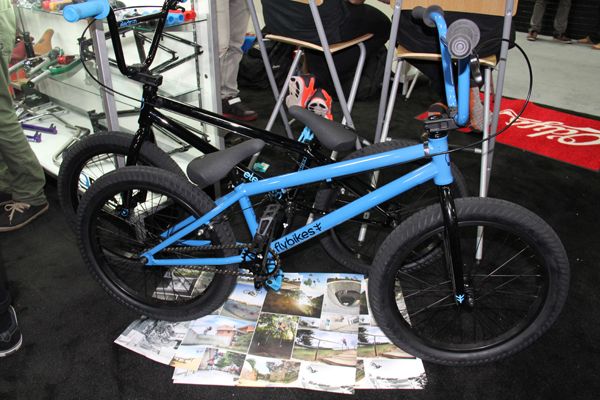 Fly have simplified their complete bikes. They now offer the smaller 18″ complete along with their Proton and Neutron. The Proton and Neutron come in two colors (red and black for the Neutron and Green and black for the Proton) with subtle differences like the topload stem and the more all around specs for the Proton and the front load stem and a more street oriented setup for the Neutron. Both of those bikes come in at the same price.
They've made a few tweaks to these bikes from last year like the cranks now feature a unique pinch bolt and everything.
Overall, I'm really impressed with what Fly have done for this year. In a market that feels so flooded, they've cut things back to offer exactly what the team is riding and not doing things just because it means they can make a few extra bucks. Innovative and products that have a purpose are going to be a huge thing for BMX as the economy comes back around.
You can find out more about Fly Bikes and their products by visiting their website — FlyBikes.com