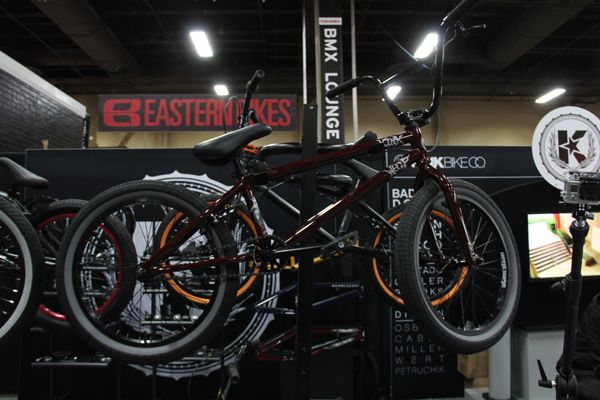 Keeping this party going! Next stop was to talk with Matt Antes and the Kink guys about what they have coming in the near future. Needless to say, they've been busy revamping a lot of their line and it's all looking so good. Let's get into this so you can see what I'm talking about!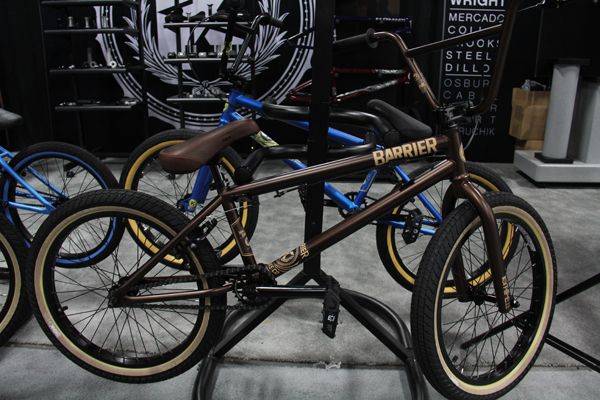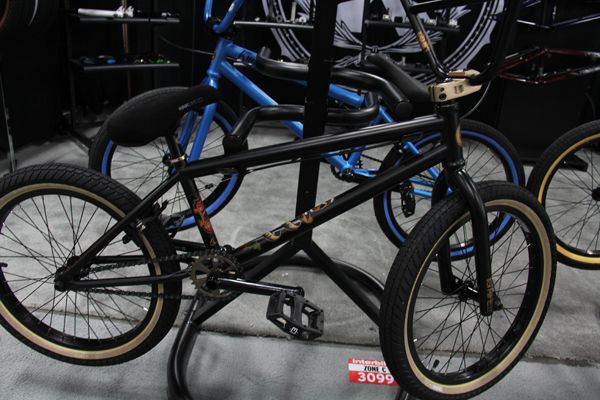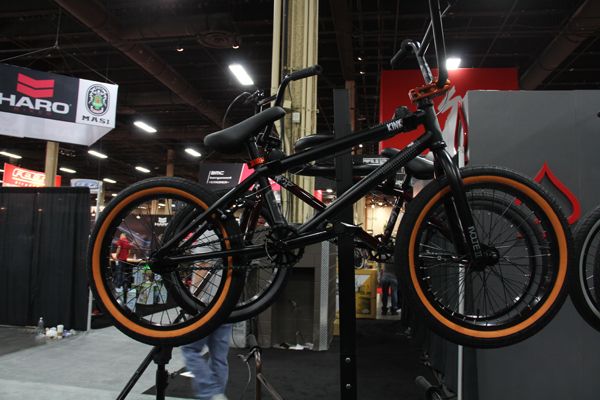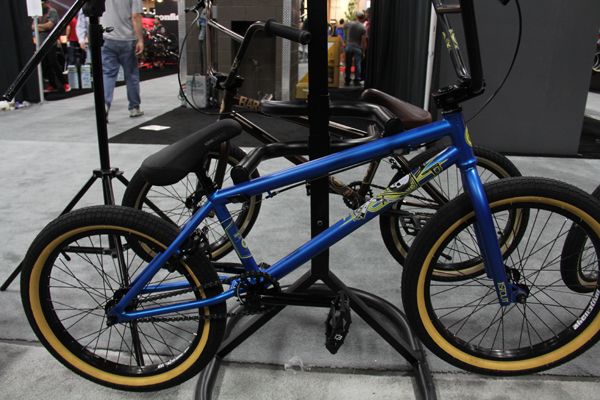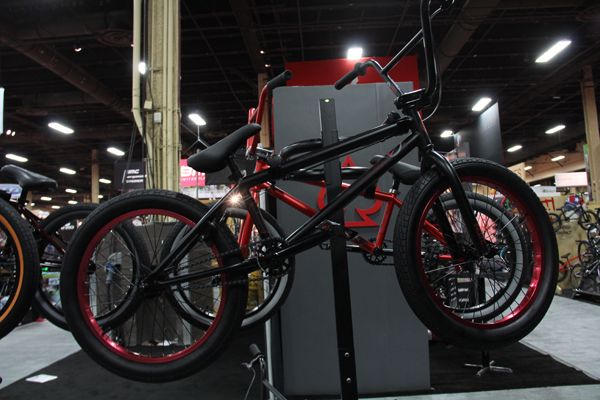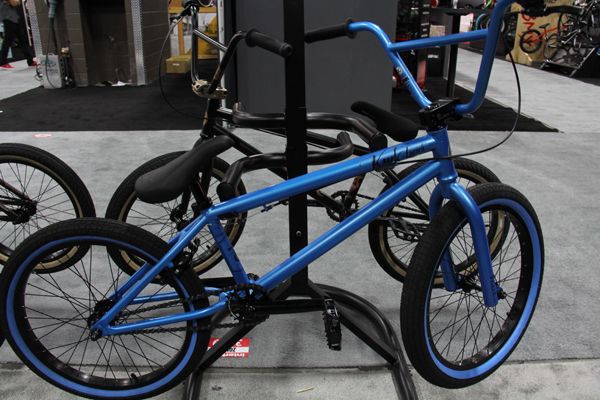 Completes from the little rippers to the dialed higher end bikes. 2014 is looking real good.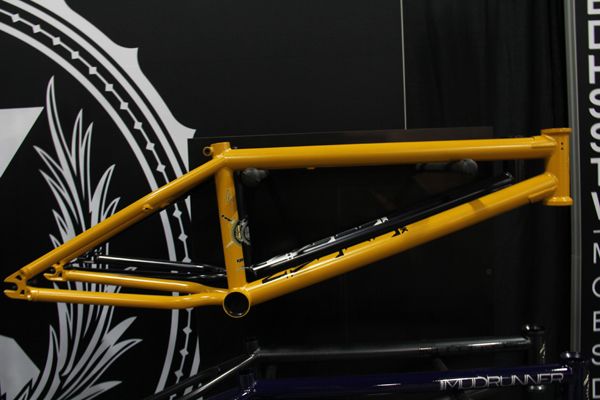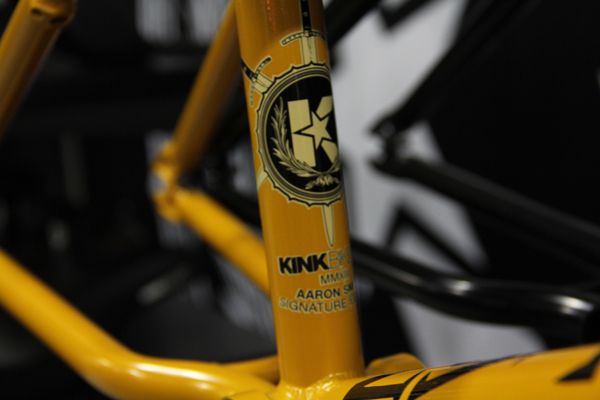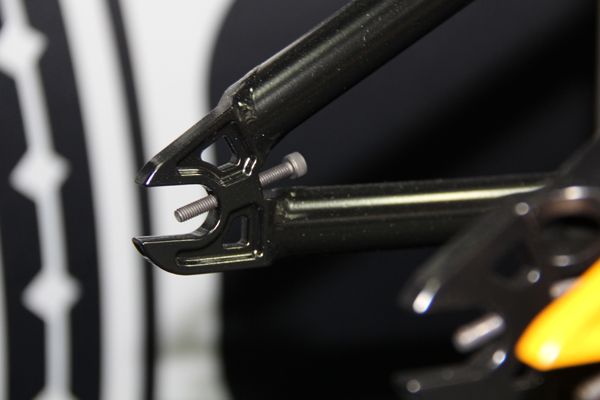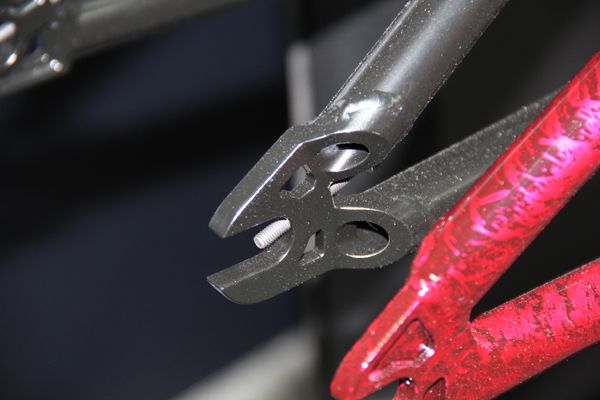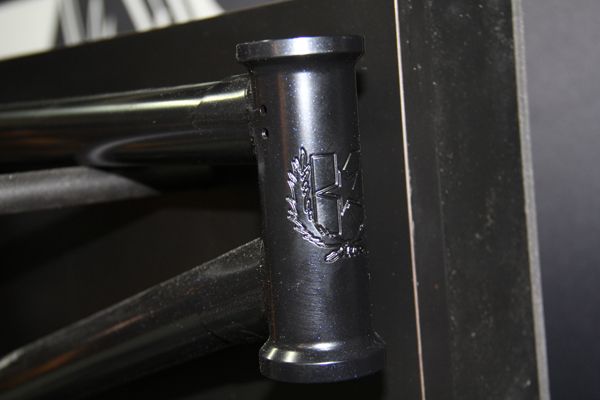 The new Aaron Smith Titan frame has some rad features like the Fly removable mounts, machined out drop outs with the chain tensioners and more.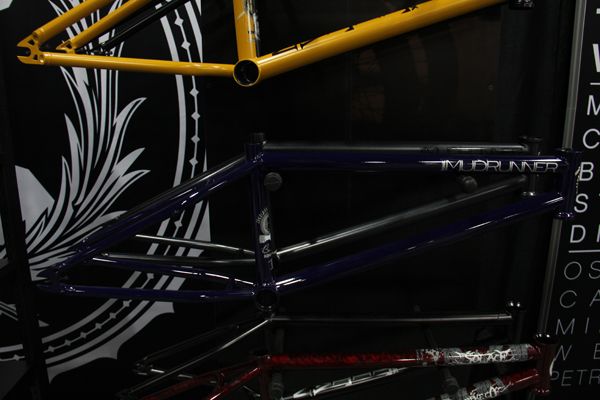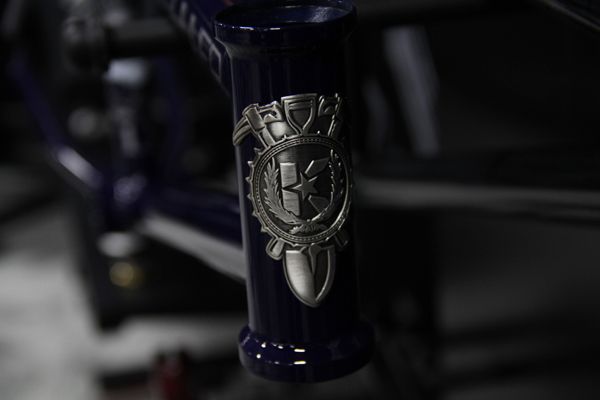 The new Mudrunner trails frame. That badge on the front is so badass.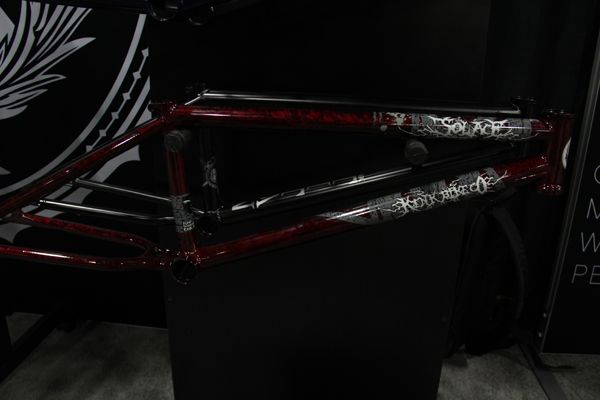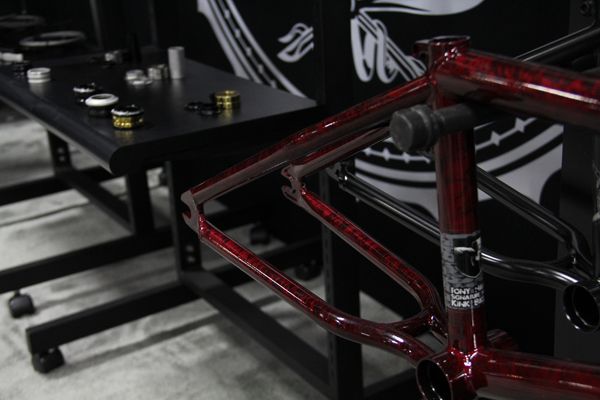 Tony Hamlin's latest version of the Solace frame.
You might have noticed the Sexton and Tocco frames missing. They're taking a little time off with those frames to do some revamped models with those guys. Maybe we'll see those next year.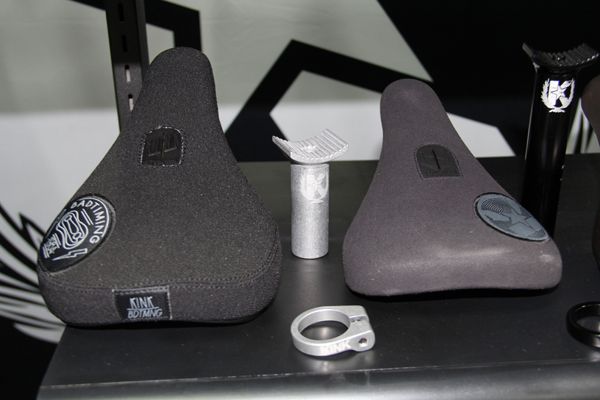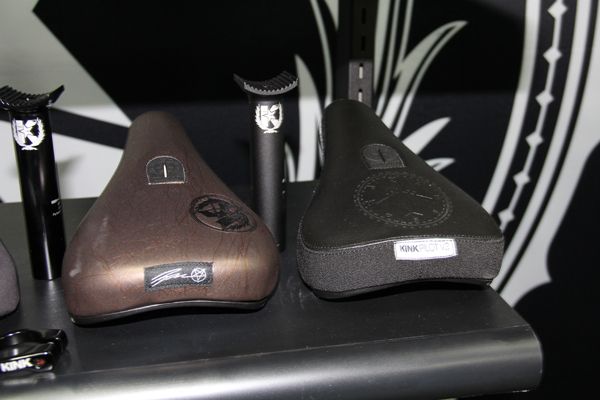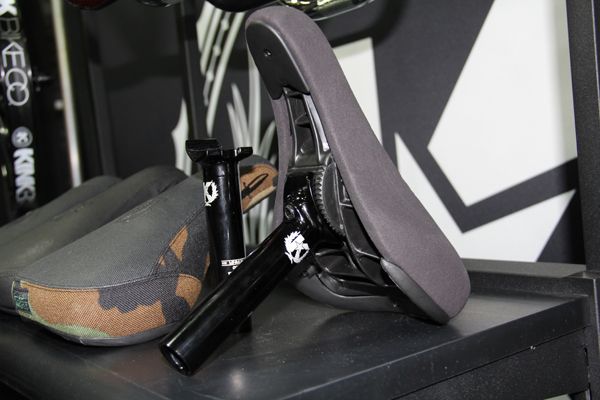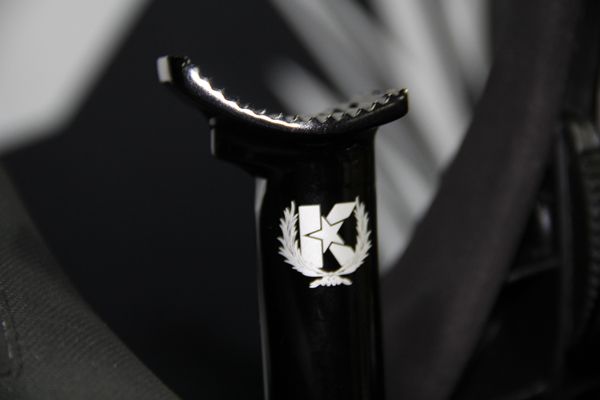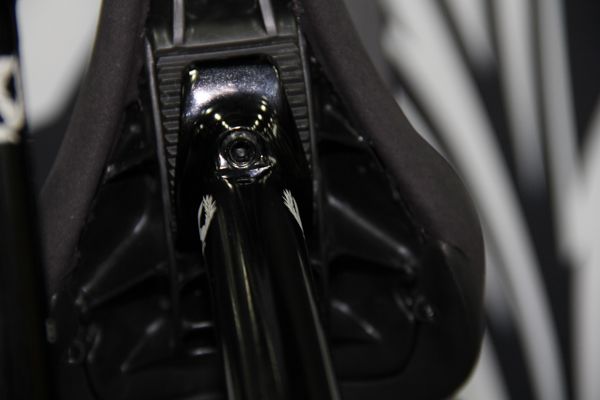 Pivotal seats and a preview of the new "Stealth" seat system Kink is working on. It's a hybrid between Pivotal and Tripod. Definitely a unique concept that looks super clean and gives people a lot of options for seat angles.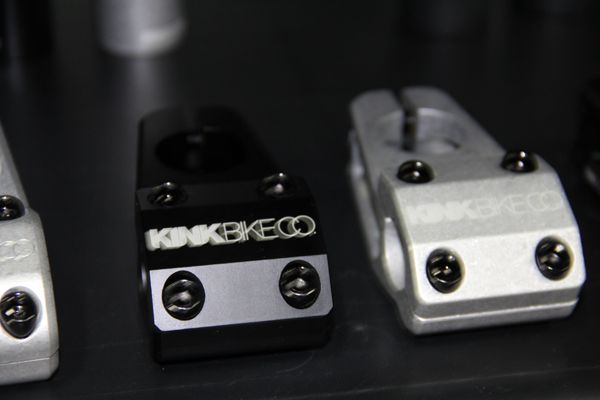 Fresh stems. I am blanking on the names but they're real clean and simple.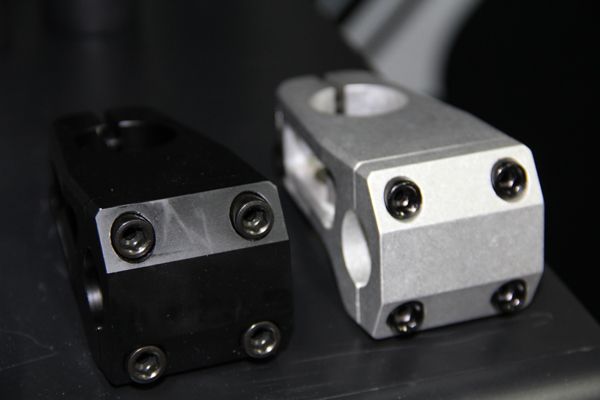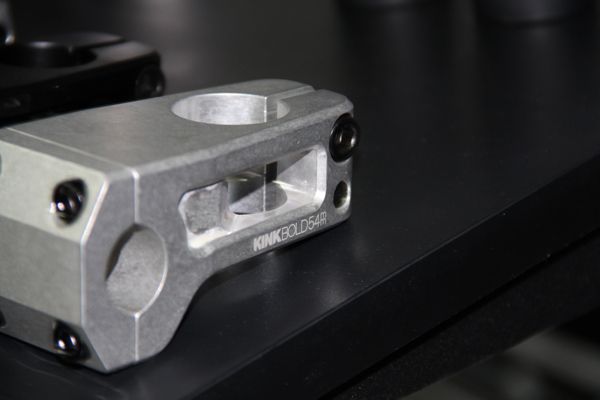 The Bold stem has been out for a minute.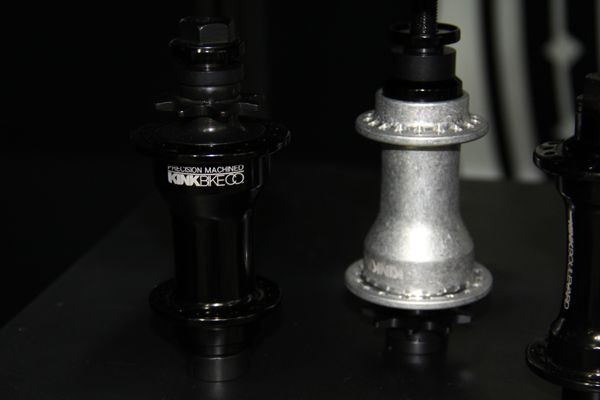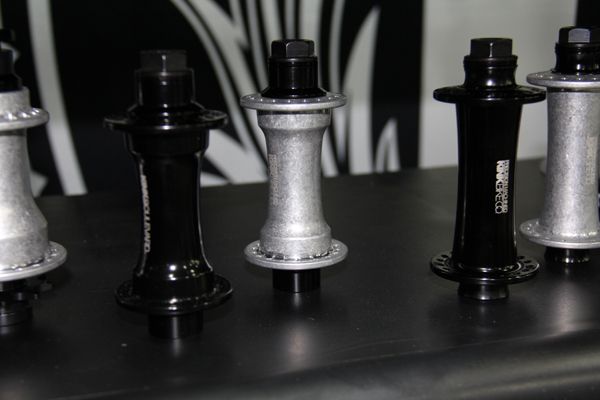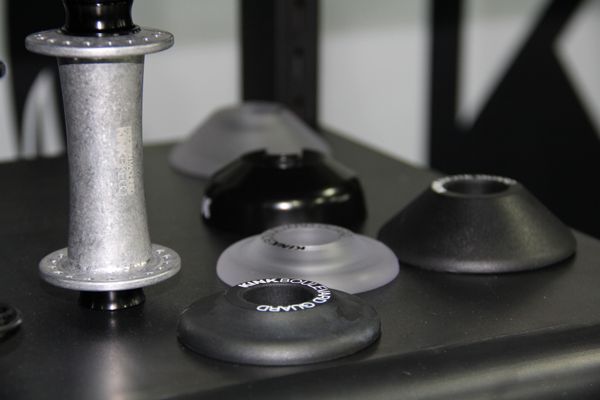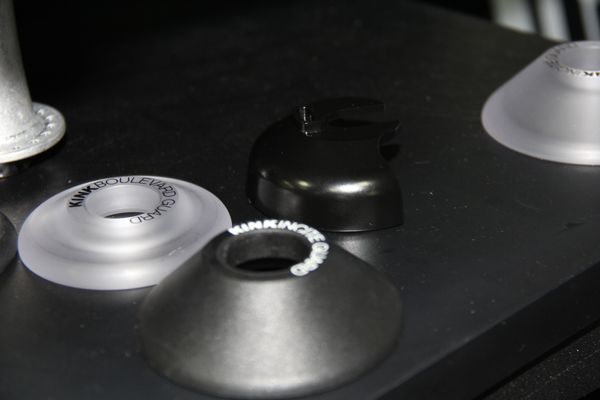 Hubs and guards. You might have noticed their new drive side guard. I have a better photo below…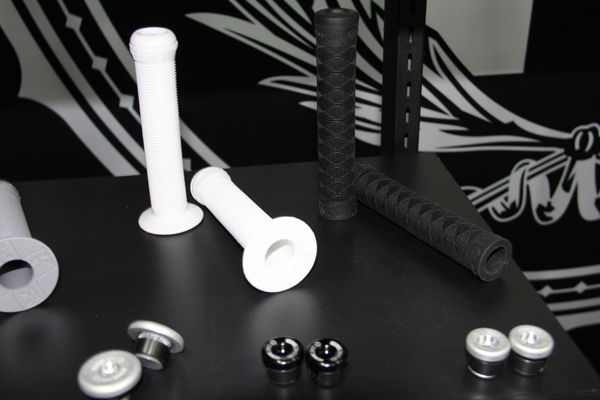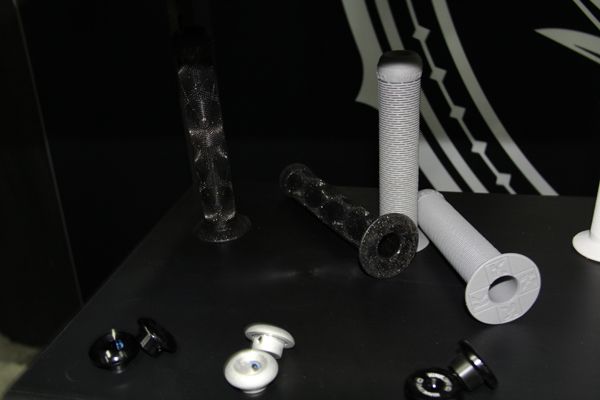 Grippin'!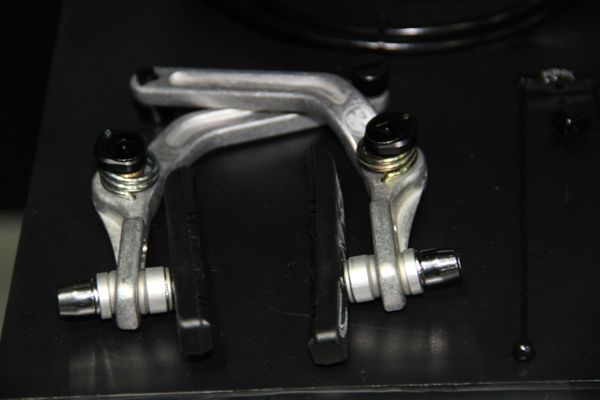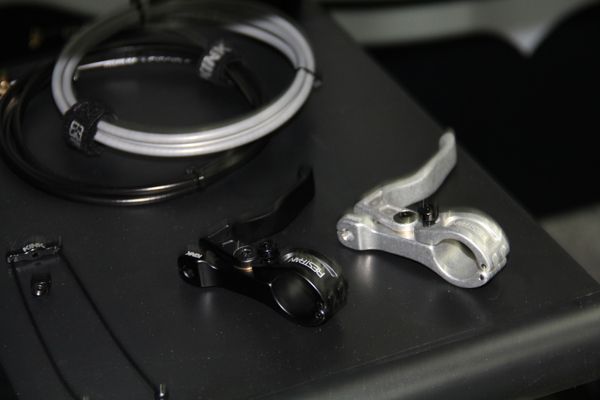 I still think brakes are making a come back…
Complete wheels.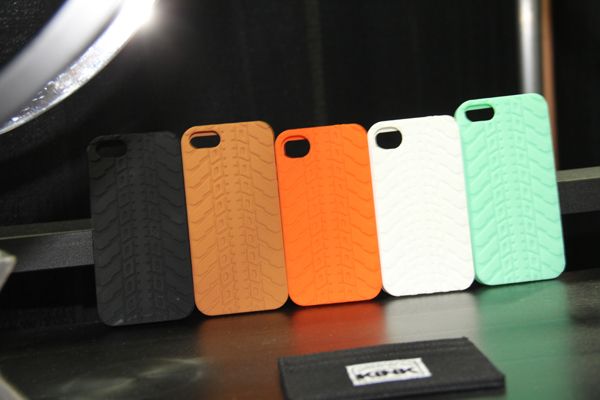 iPhone casing.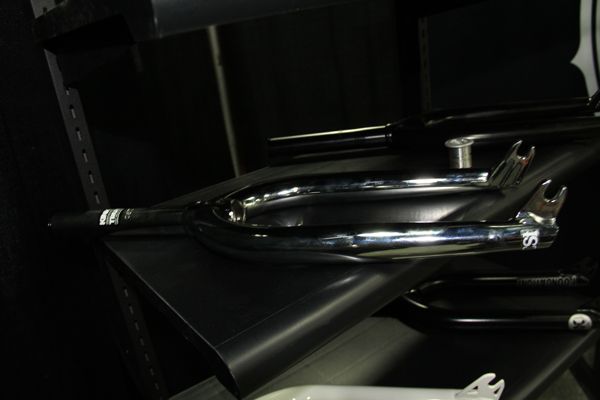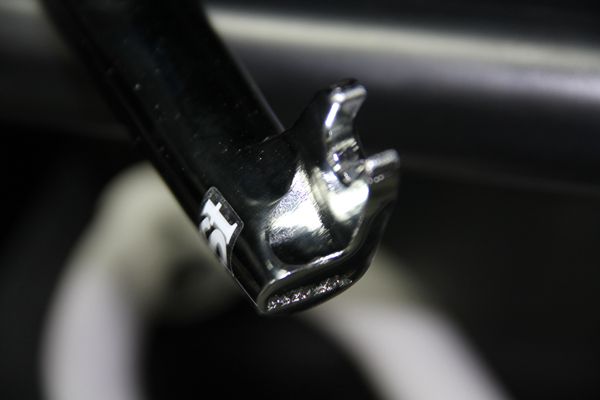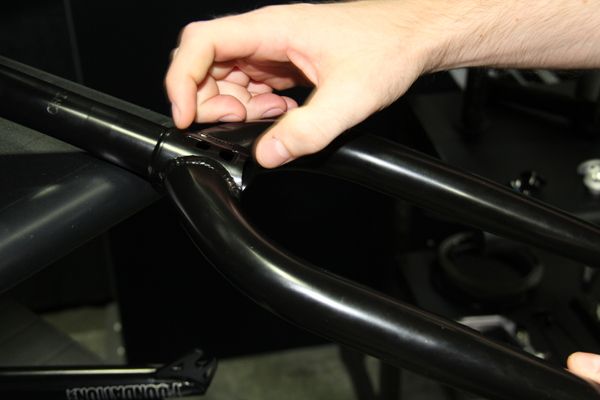 The new Investment cast fork they're working on. Fit's the bigger tires, has a taller bridge making for more weld surface and has ovalized tubing at the weld as well. Looks real sturdy. I think these are getting close to being out.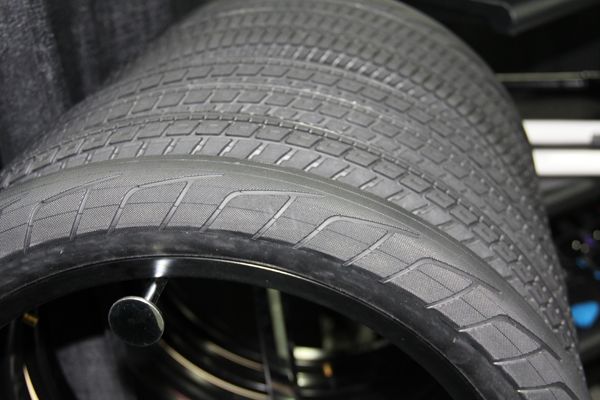 Tired!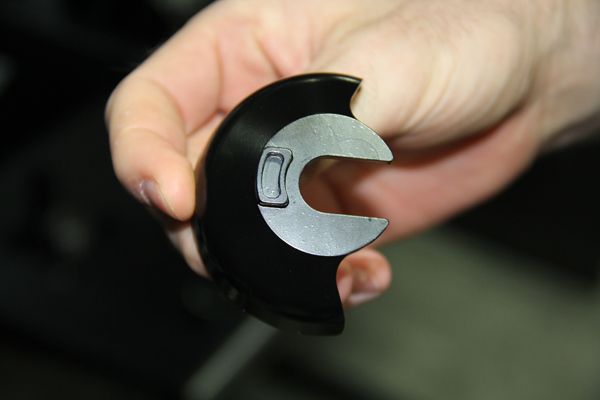 Here's a better shot of that drive side guard that'll be out soon. Real simple. Slide it on and keep your driver and chain safe. Win!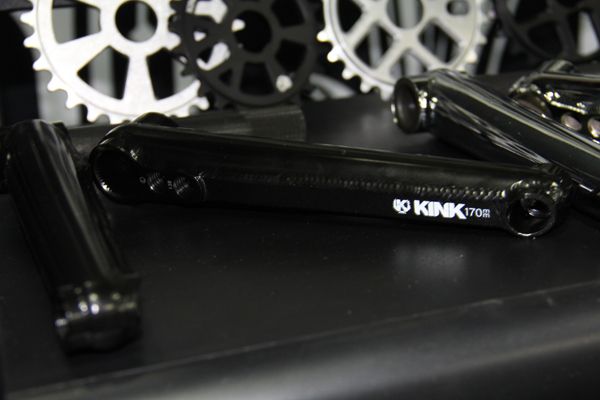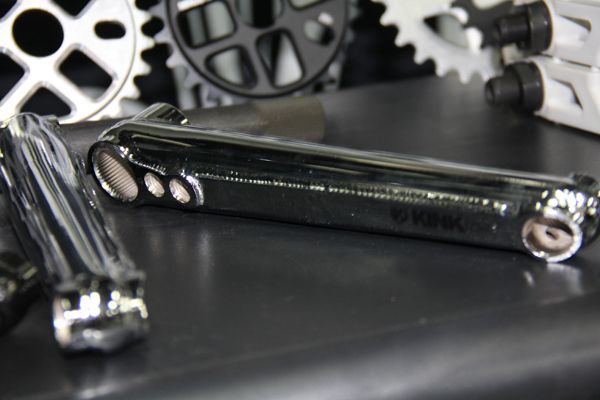 Crank that souljaboy (Oh yeah… I really just said that. My brain is melting.)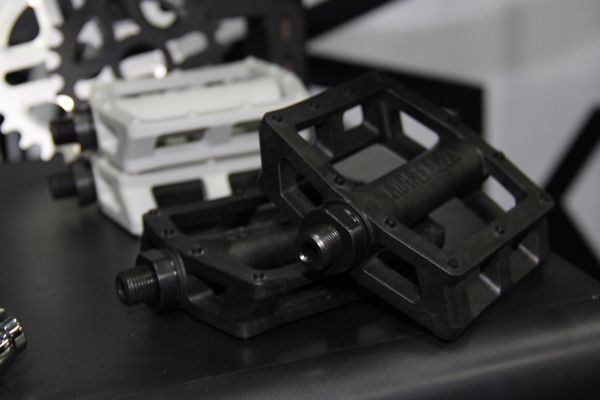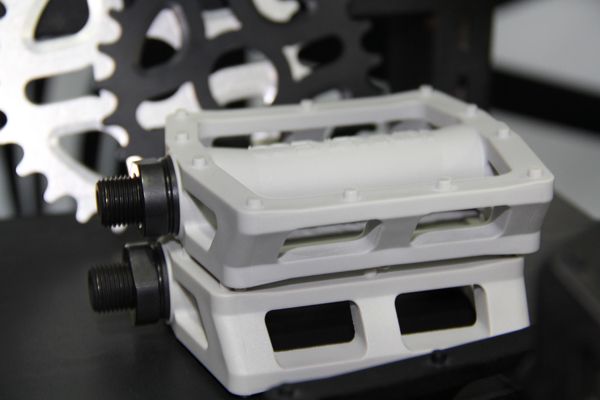 The new plastic pedals that are coming out soon. Real clean and simple.
Plastic peg action.