Mutiny was next up! I was excited to see what Gaz had cooking since he's always coming through with some really dialed product that has a super clean look. This was definitely the case for this year! Let's get into it!
I don't think there were any heavy changes to the Rune frame for this year. With that being said it's still looking real good.
Robbo's new signature Villaj frame is directed towards the trails crowd. Real dialed geometry and features and I'm really digging the graphics.
Mikey Luplow's new signature Doom Wizard frame is so badass.
Mat Roe's signature Conjurer frame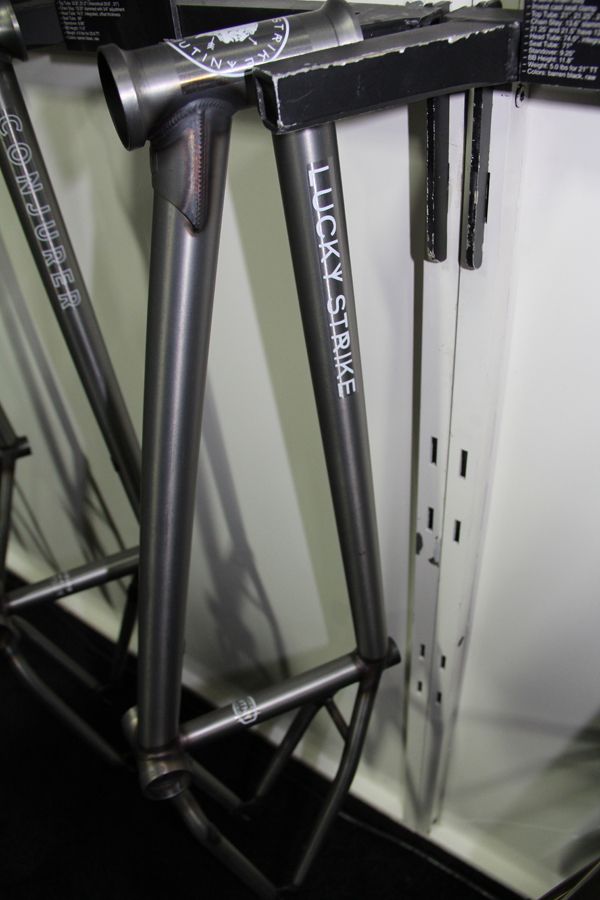 Josh Bedford's signature Lucky Strike frame.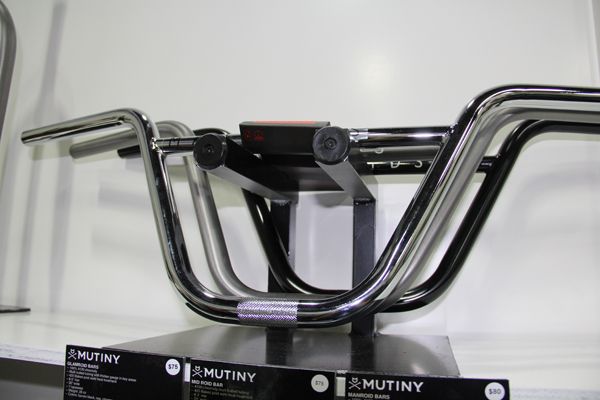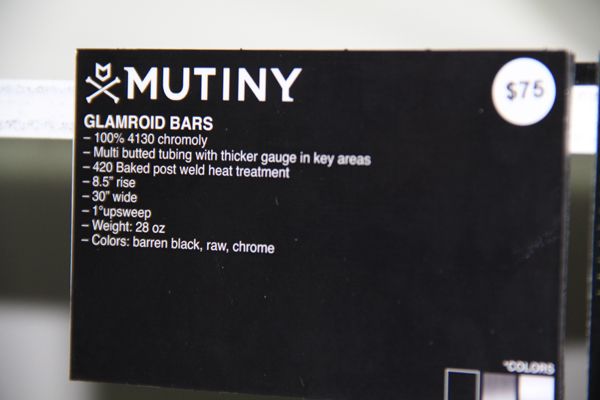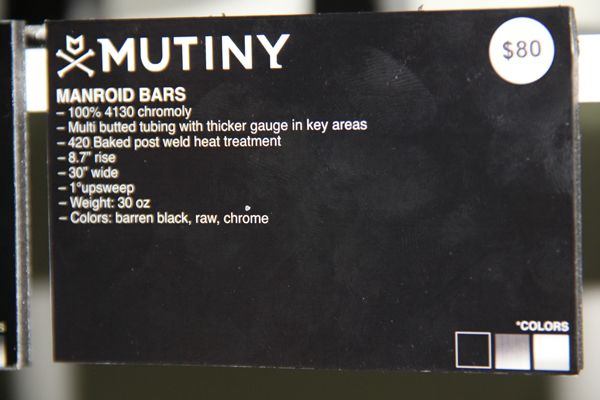 Glamroid, Mid Roid and the new Manroid bars cover all the bases for sizes. Thankfully not crossing the 9+ inch mark.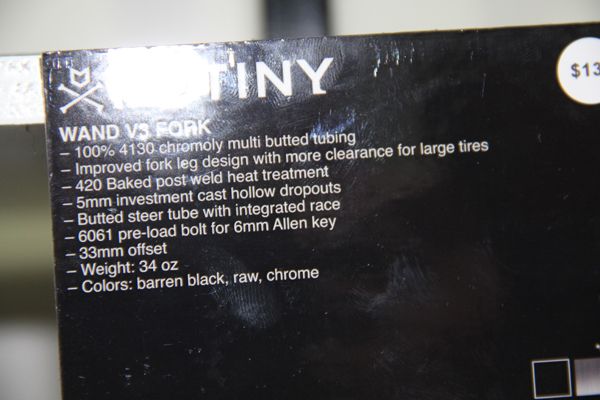 The Wand fork had a little bit of a revamp to fit the bigger tires and get a little bit of a clean up in the look. These are looking super good though.
Get a grip, Man!
The Lifted stem comes in top and front load versions. It has a real basic and simple look. No big cut outs or anything like.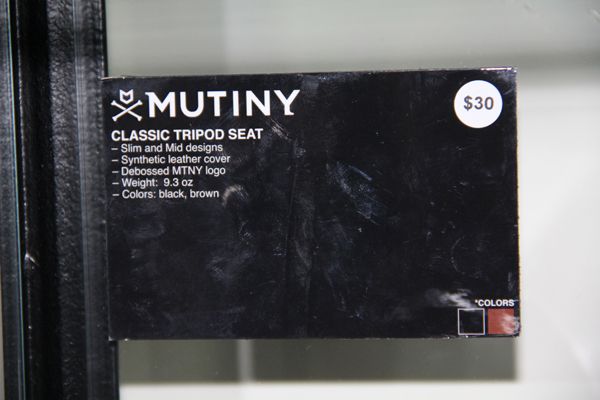 Gotta love those Tripod Seats and Posts.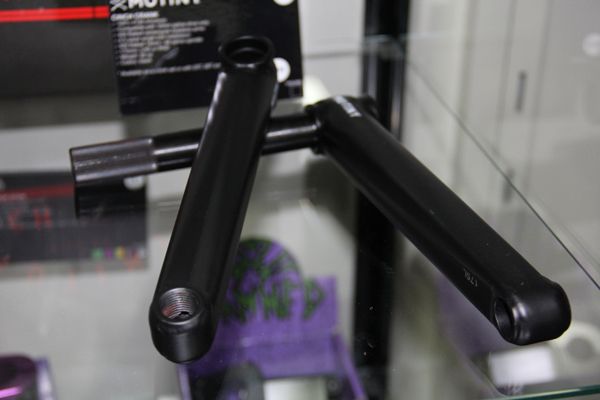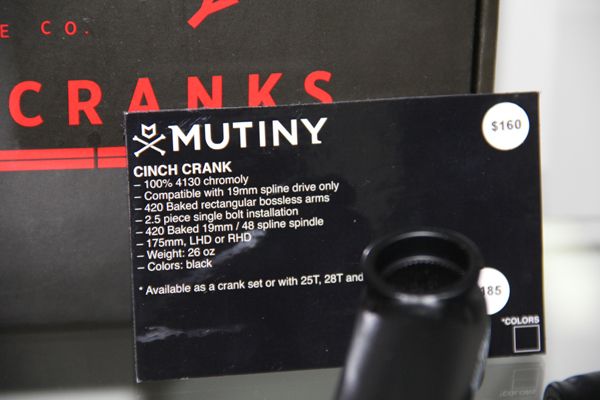 The Cinch 2.5 piece cranks and the Octad sprocket!
That wraps up what Mutiny had on display. As expected, they avoided to the crazy colorways and trendy stuff to focus on quality and I was more than impressed with it. Really can't go wrong with Mutiny, that's for sure!
You can find out more about Mutiny and their products by visiting their website — MutinyBikes.com