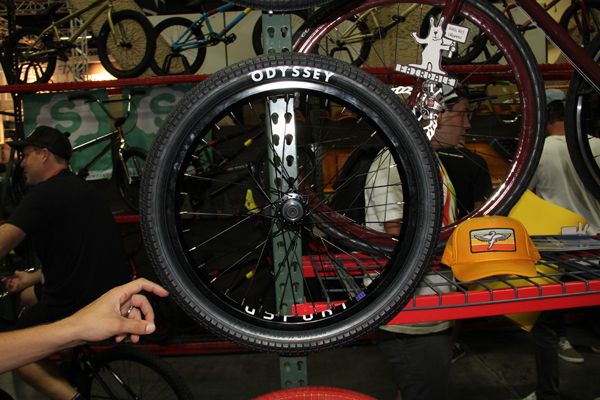 I made my way on over to the Full Factory booth to check out what Odyssey, Sunday and Fairdale had going on. If you have been paying close attention to what these guys have going on, I'm sure you have seen a good amount of this since they're really good about keeping people in the loop through their sites and social media, but there were a few surprises! Let's do this!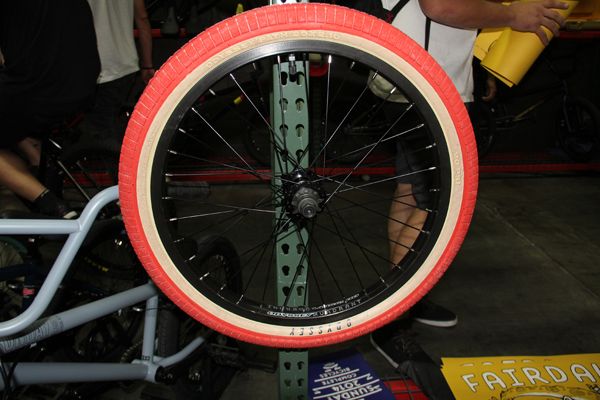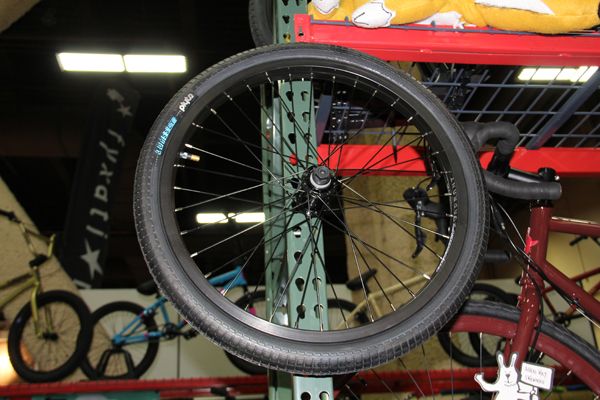 The new Big logo tires along with some colorful Aaron Ross tires and the p-lyte Aitken tire.
Plenty of color options for the Tomahawk and Lincoln stems.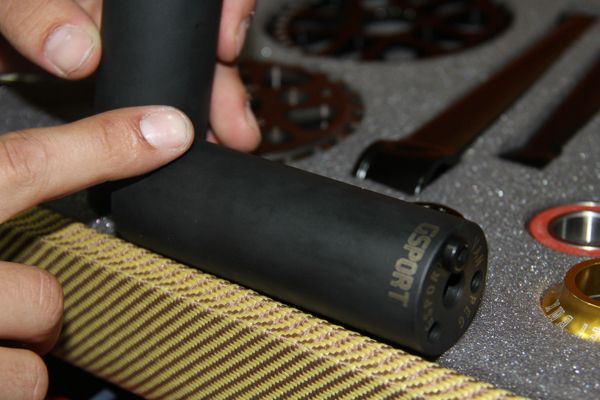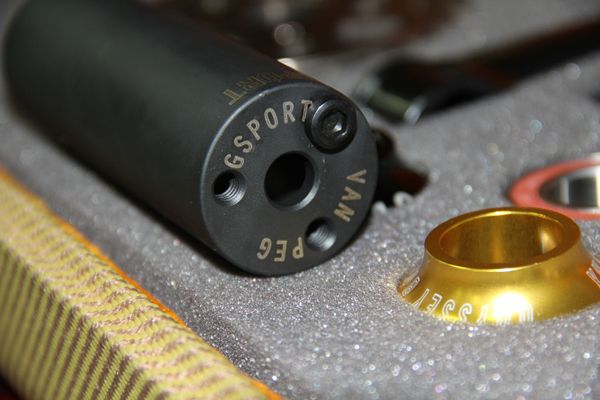 The new Van Homan pegs are metal. Sticking to his roots!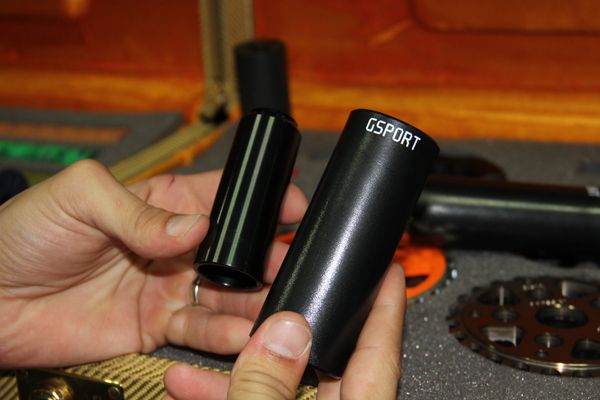 New Pleg 2 with the heat-treated chromoly insert with the smaller diameter and thicker sleeve.
Thunderbolt cranks!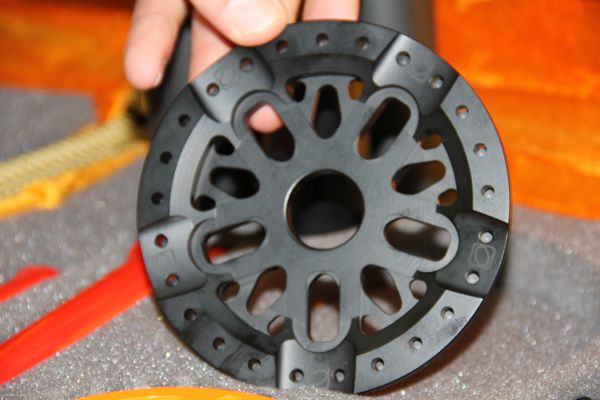 The new MDS is looking fresh and classic as ever.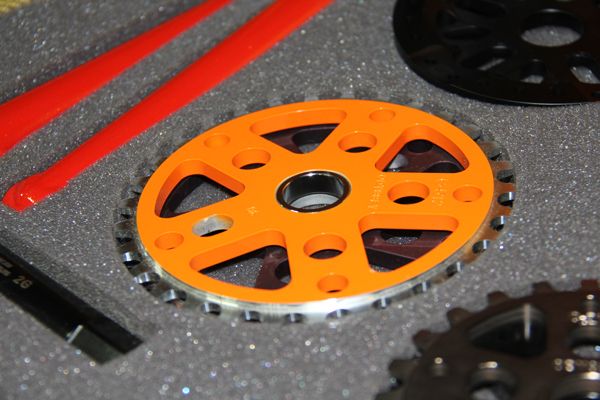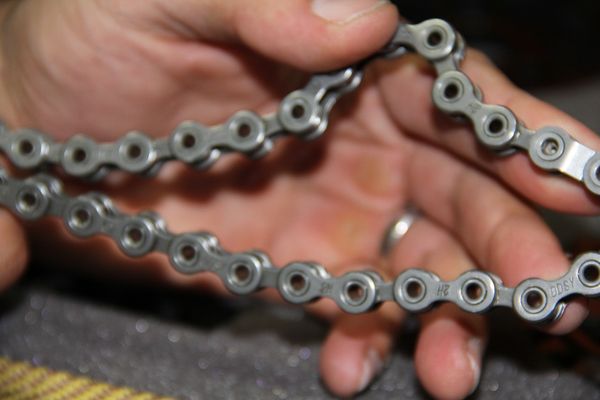 Awesome news. The Keychain will really be available really soon! Crazy to think we got the first look at this chain exactly one year ago today.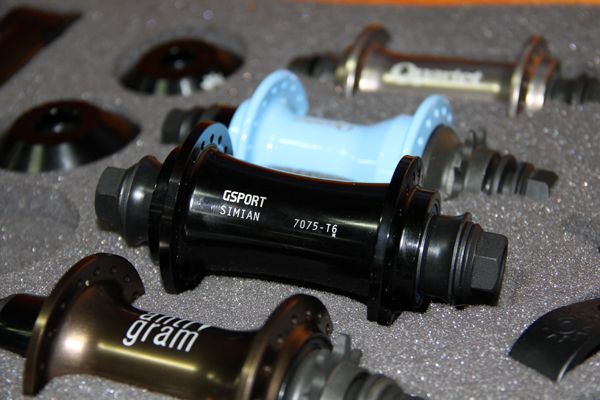 The new G-Sport Simian hub and guard.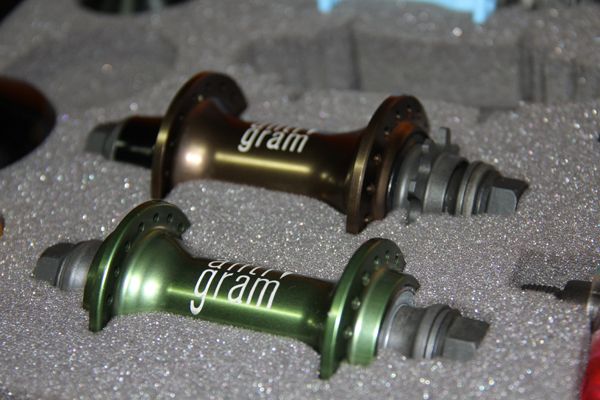 Antigram and Quartet colors!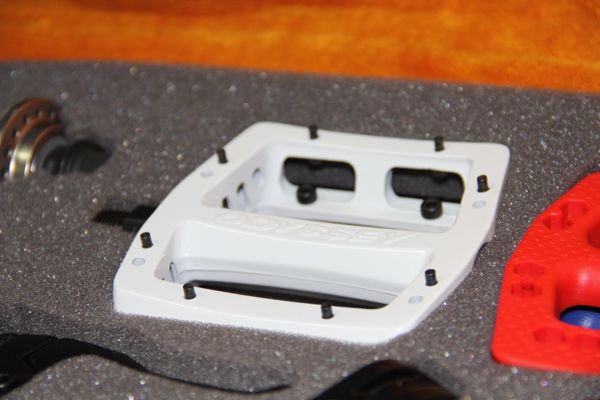 Don't mess with a classic.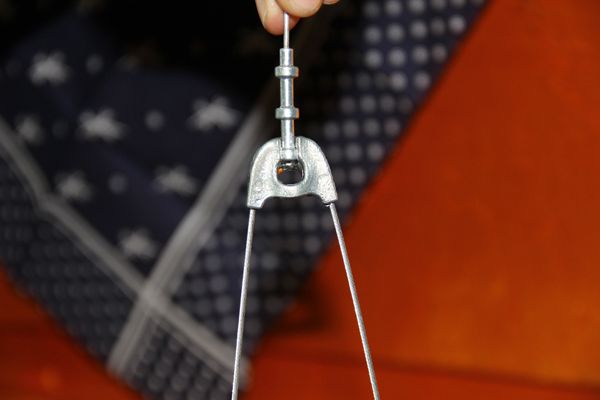 The new Quik Slic is adjustable to really make it fit for all frames.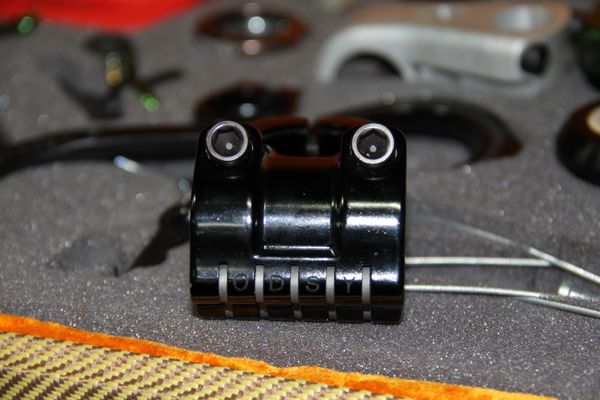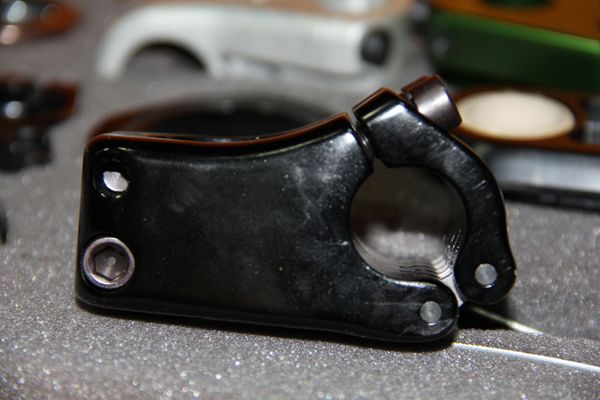 The Lincoln stem with a super short reach is now for more than just flatland!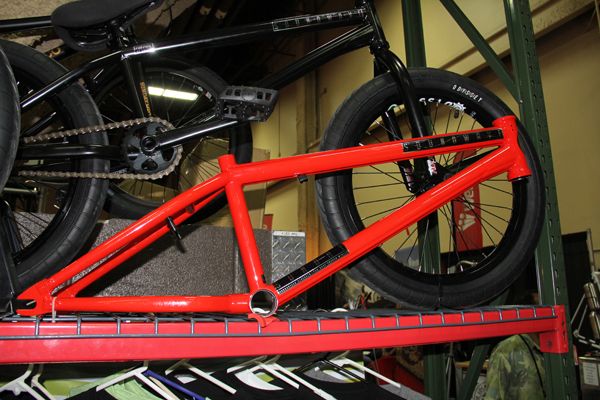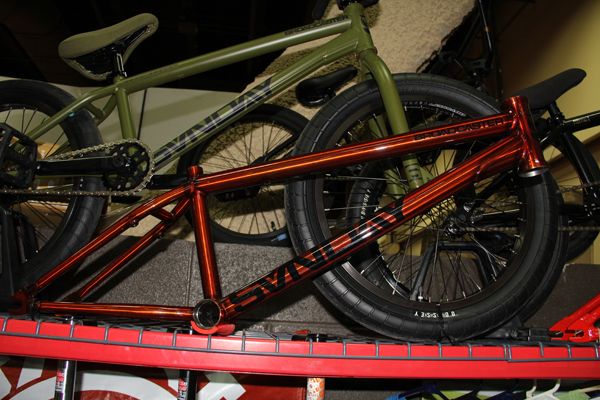 Really digging the new colors for the Soundwave and Broadcaster.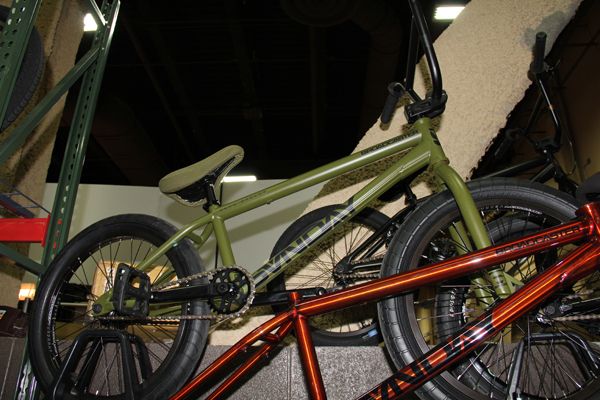 The higher end completes come with the same aftermarket frames. Those colors are both available on the Soundwave and Broadcaster frames individually.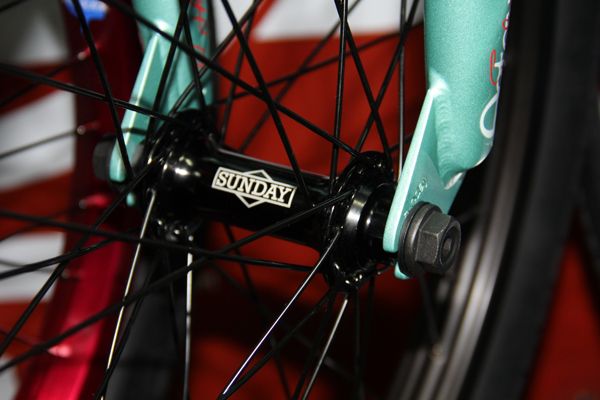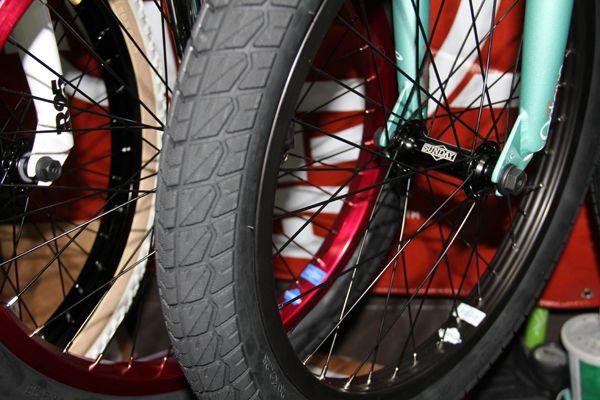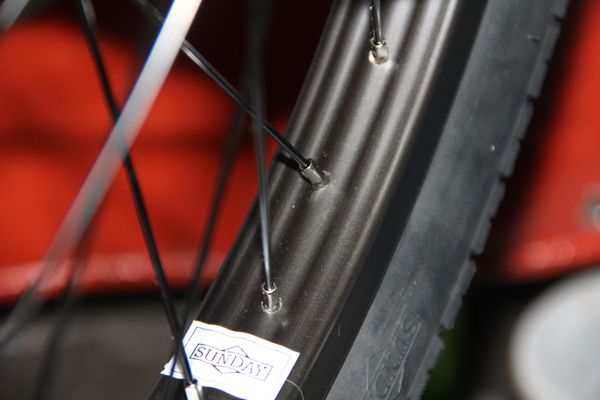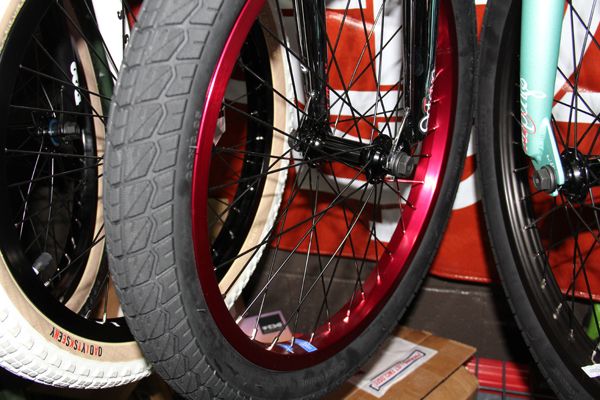 The new Thunder and Lightening Storm hubs and complete wheels. Great wheels for a good price!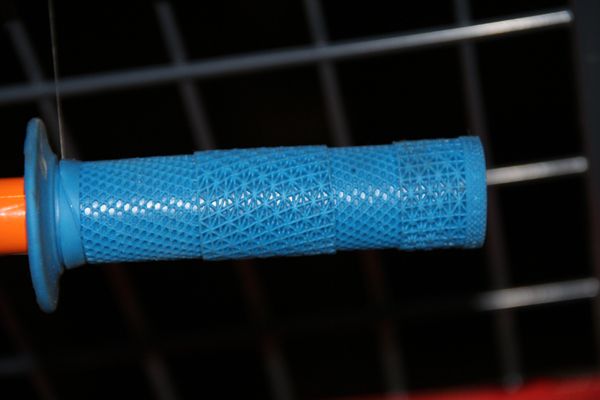 The updated Gary Young Odyssey grip!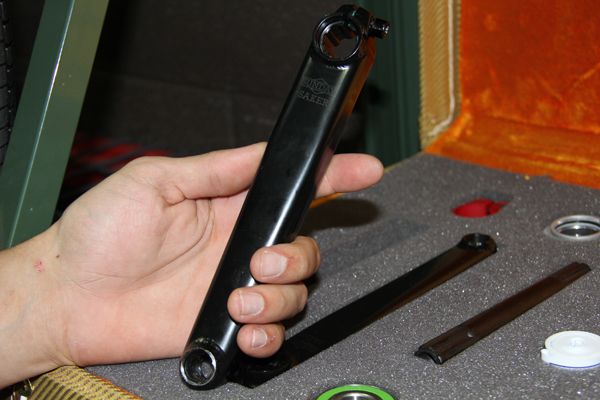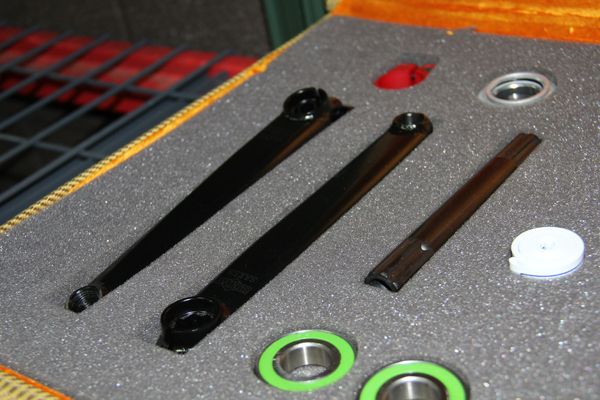 The very affordable Saker cranks from Sunday.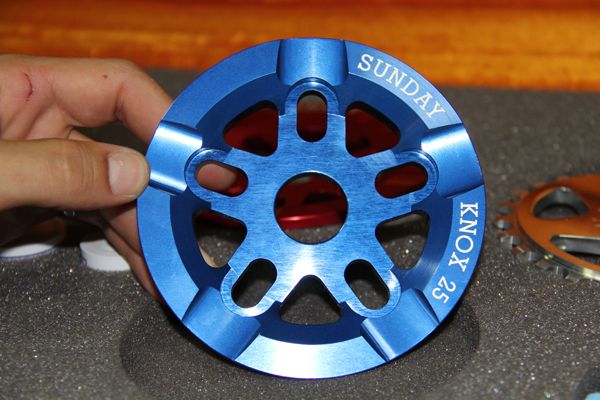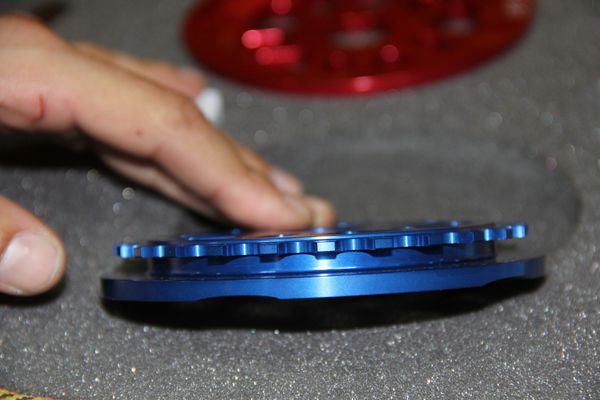 Sunday's Knox sprocket is built to fit half link chains.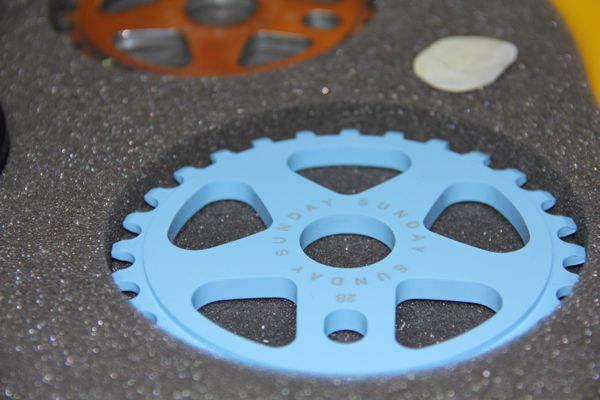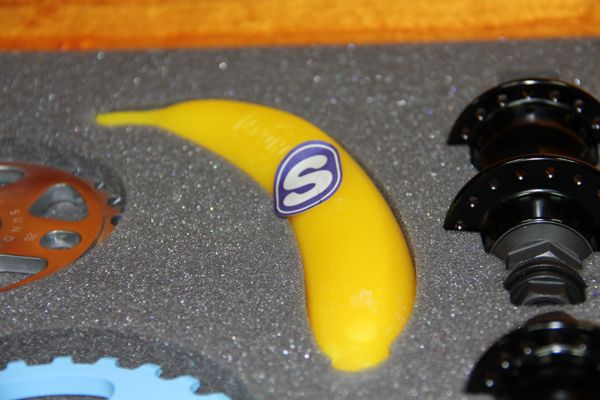 Wax game!
Grippage!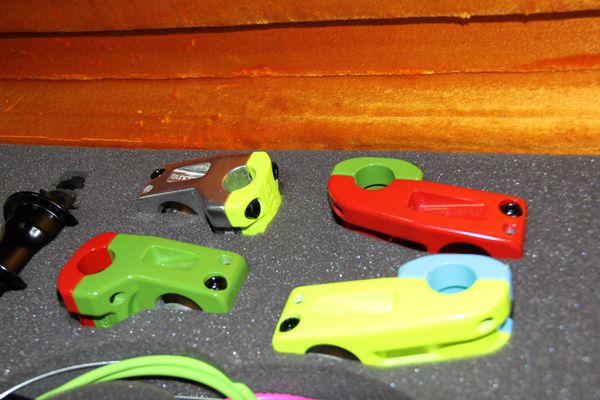 They don't offer these stems like this, but I bet you could convince your shop to order a couple so you can for the price!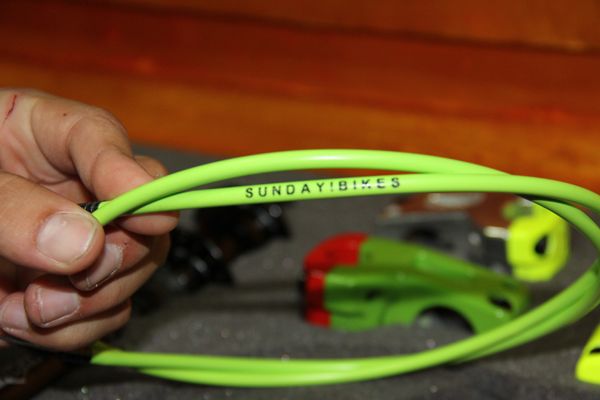 Affordable Linear cable!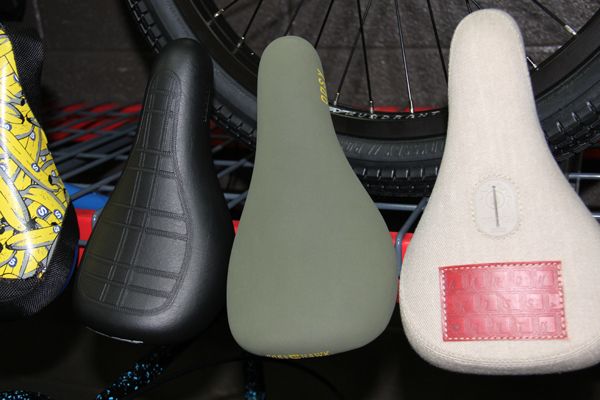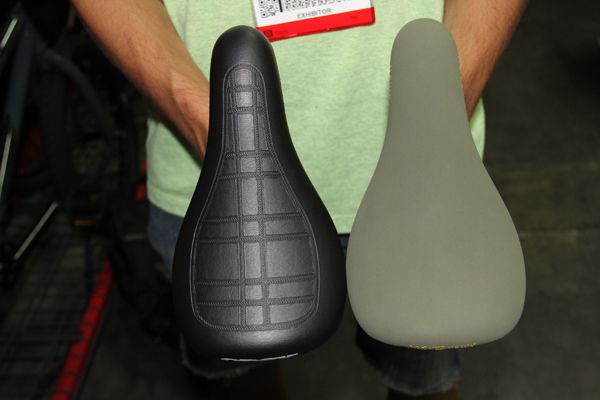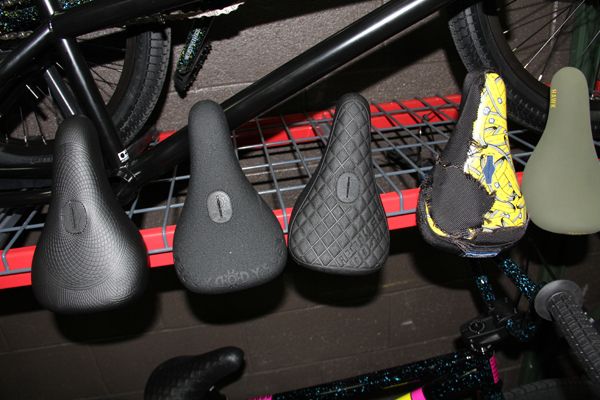 Pivotal and Tripod seats and posts!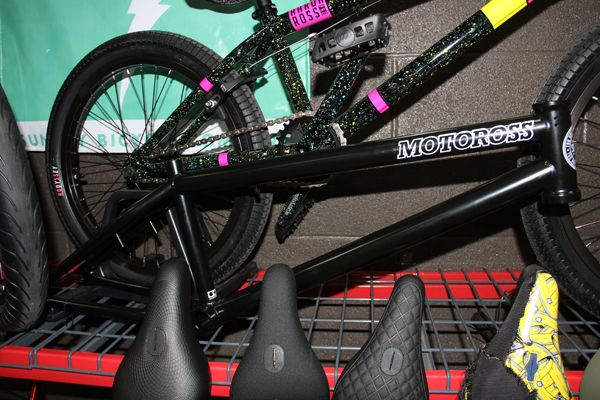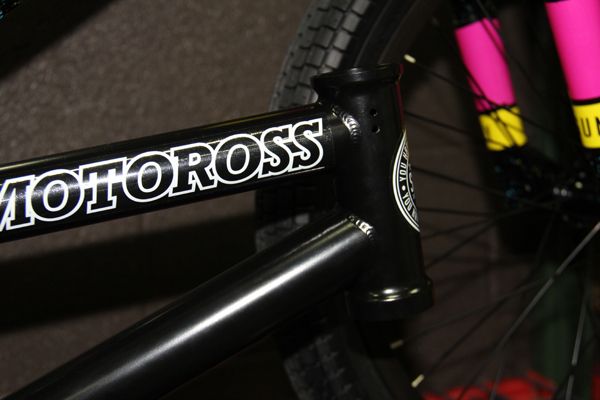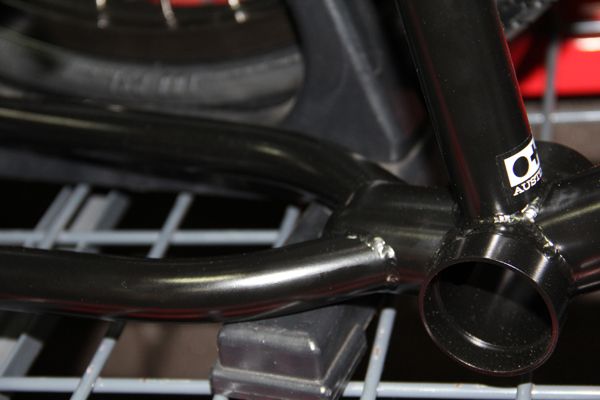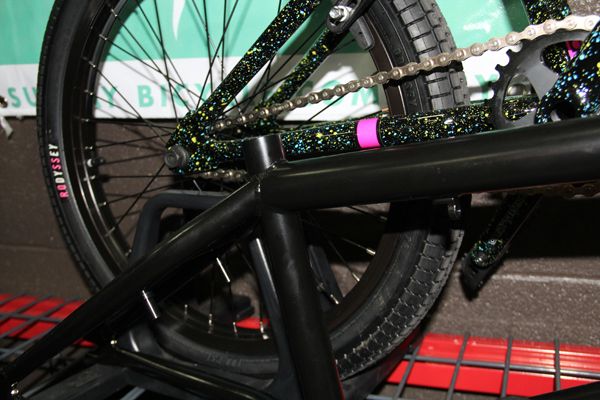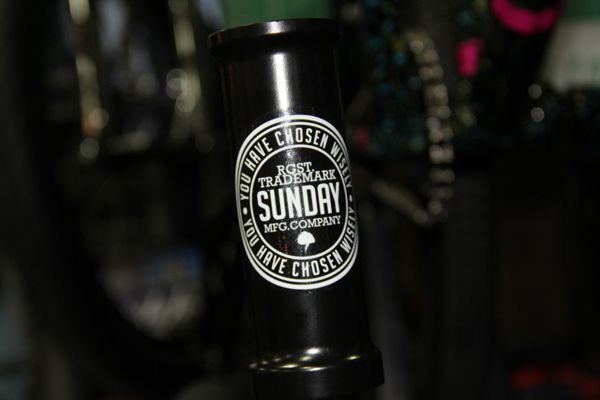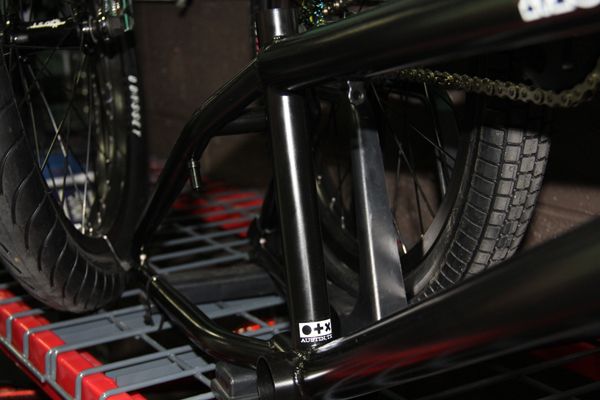 Aaron Ross' new signature Motoross frame replacing the Funday. Updated geometry and features… Classic black? Yep!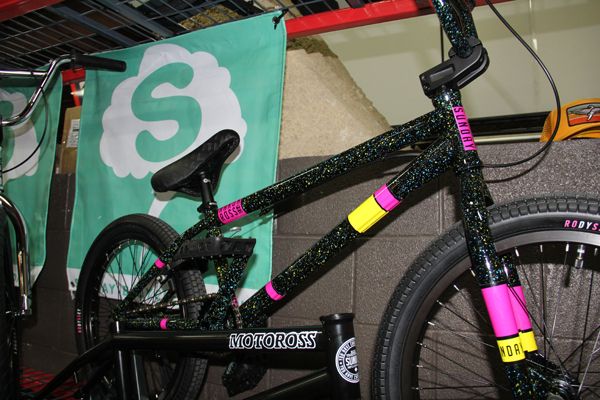 Aaron still gets crazy colors.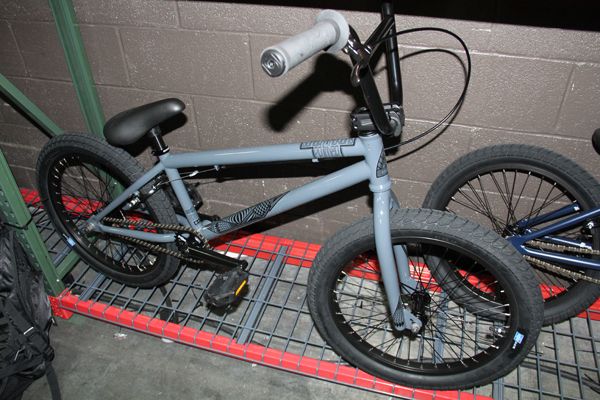 Entry level Primer complete. A lot of bike for a low price!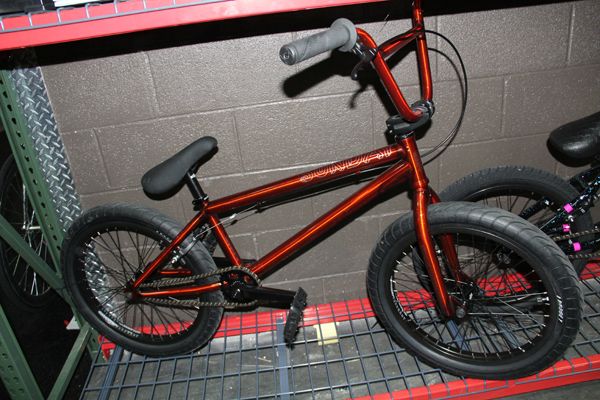 Really like the Sunday completes!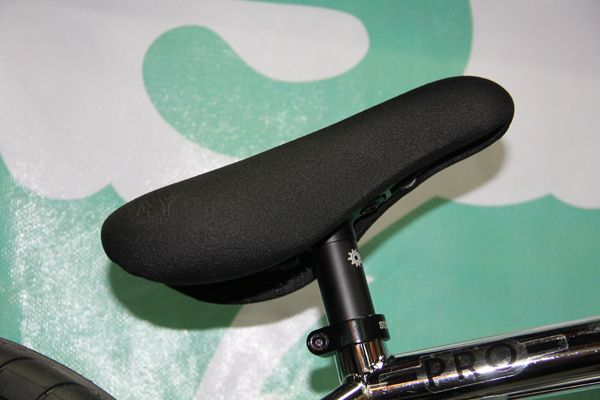 I'm blanking but I'm 69% sure that's Gary Young's new tripod seat!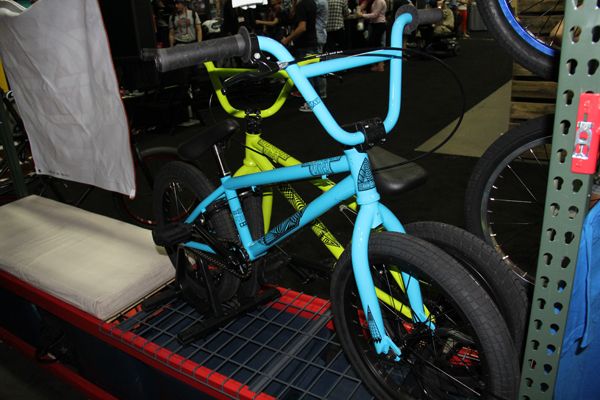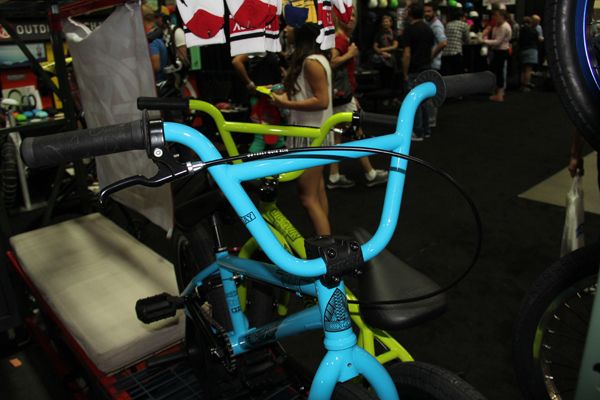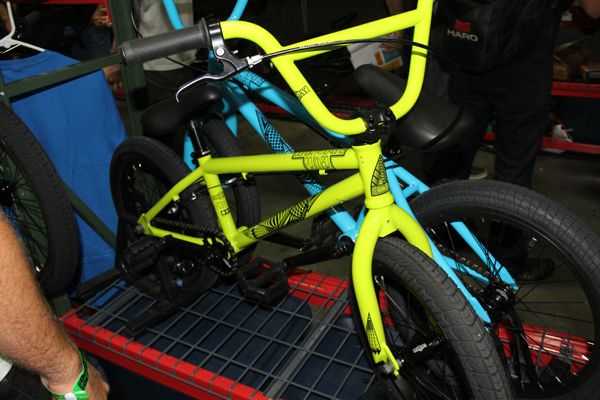 18″ and 16″ completes. Everything is scaled to fit the smaller bike for the young guns. Real stoked on this.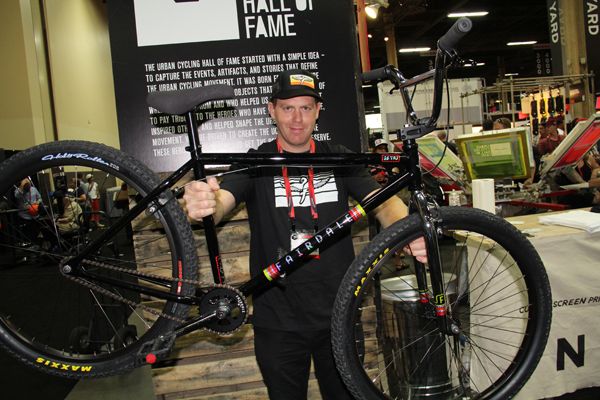 Taj and the Taj Fairdale! BOOM!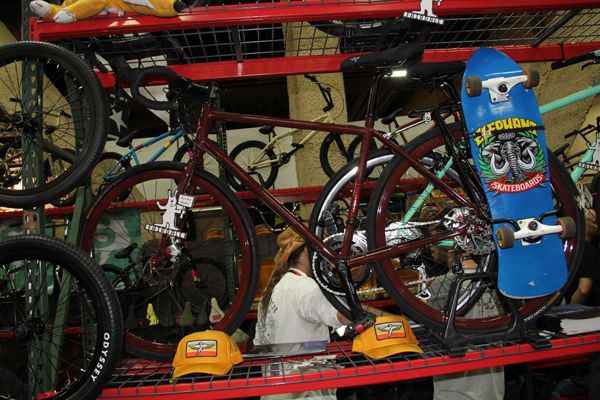 They now have more options for geared bikes. I'm DEFINITELY buying one of these in black… Just sayin…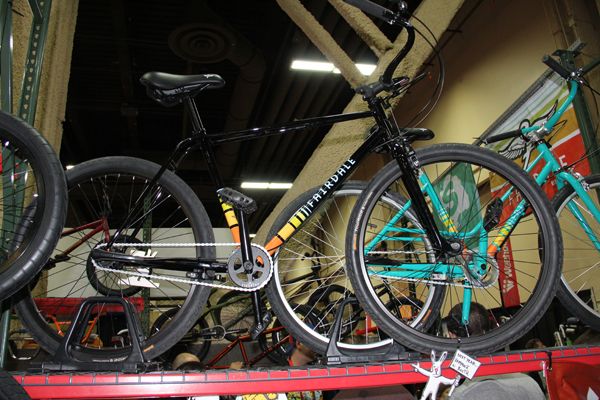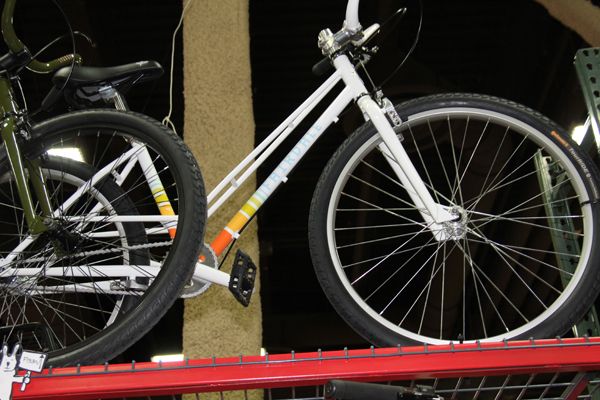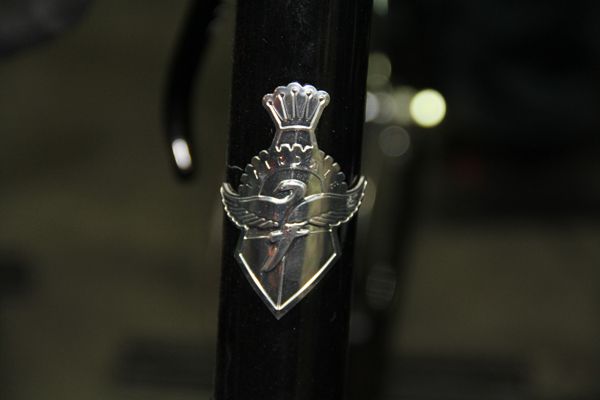 Really into the entire Fairdale range. Taj is doing a great job with this brand for sure.
All right, so that wraps up the Full Factory booth! A lot of new product that we've been getting sneak peeks at for a bit to see. Expect all of the new stuff that isn't out yet, to be out soon.
You can find out more about Odyssey and their products by visiting their website — Odysseybmx.com
You can find out more about Sunday Bikes and their products by visiting their website — SundayBikes.com
You can find out more about Fairdale and their products by visiting their website — FairdaleBikes.com
VISIT:
FRONT PAGE
//
DAILY SECTION
//
BMX COLOR APP
//
BMX VIDEOS
//
RAD - Full Movie