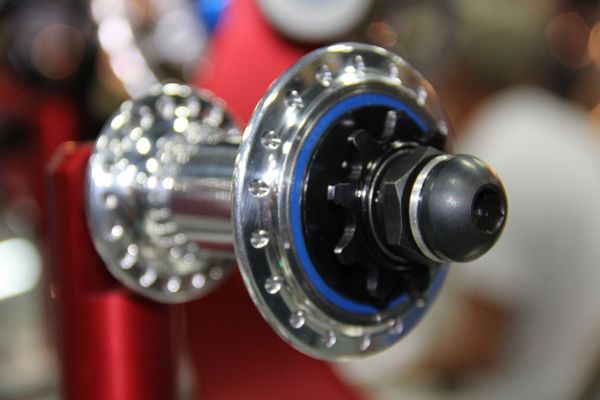 Can't go wrong with stopping by the Profile Racing and Madera booth in the QBMX area. Going into this one, I had heard a few rumors about a particular project that they're working on. I didn't really know if they would be showing it off or not, but it turns out they were ready to give us the first look at their freecoaster they're working on along with a few other fresh items. Let's get into this!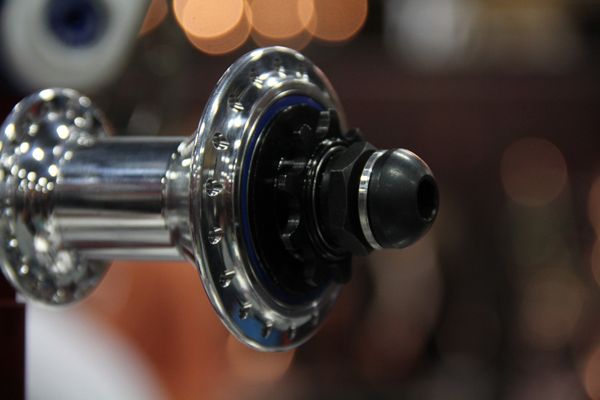 Alright, so here's what I know… Profile IS working on a freecoaster. They are just getting into testing and they are a ways out from its release. They can't share what's inside just yet, but I can tell you the internals are based off a cassette hub which is really interesting. This hub looks super promising and I'm sure we'll be hearing more in the future! We will keep you posted.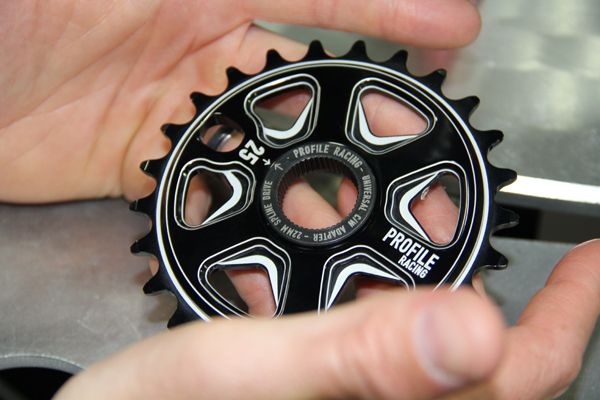 I'm digging this one. This is the new interchangable spline drive sprocket that Profile is working on. This sprocket allows you to press in a 19mm or 22mm spline drive insert. This is rad since it'll make it easier for shops to stock it and for riders to get a new set of cranks and not have to worry about getting a new sprocket if they change spindle size.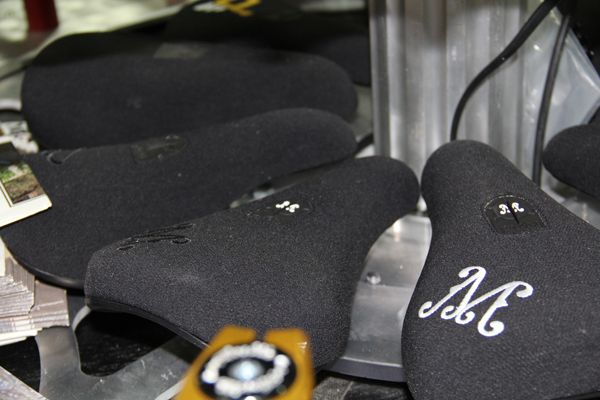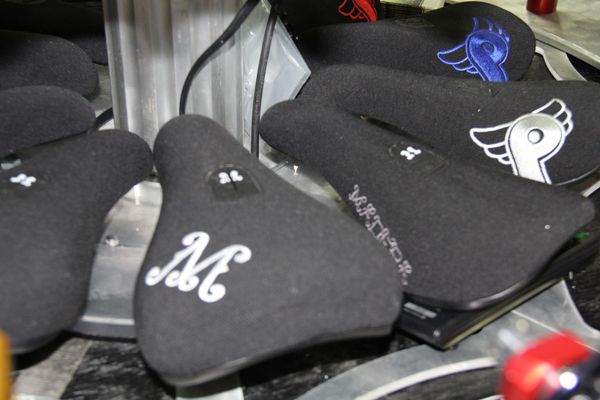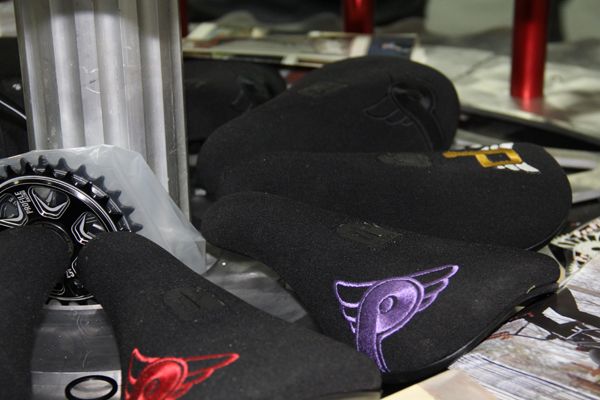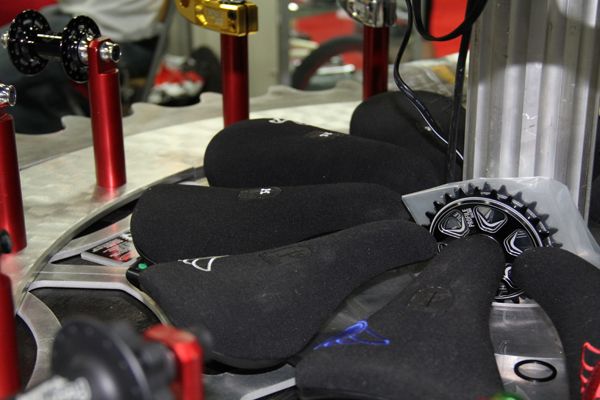 Take a seat! There's a few new color options and the new mid style seats in there.
Made in the U.S.A looks good.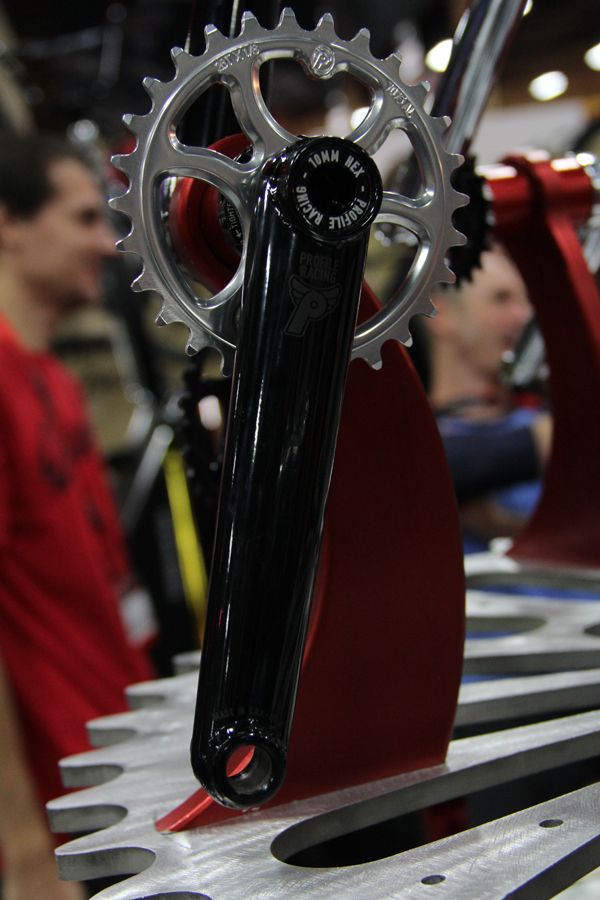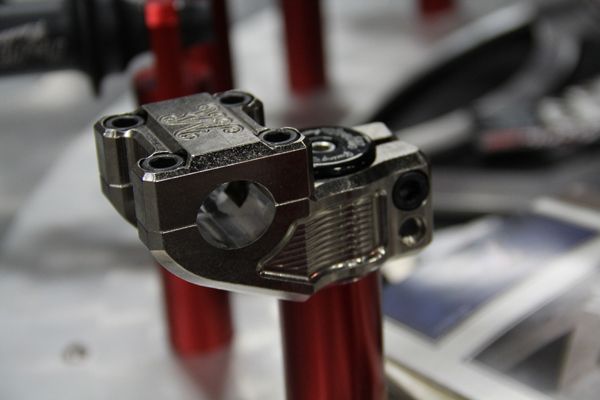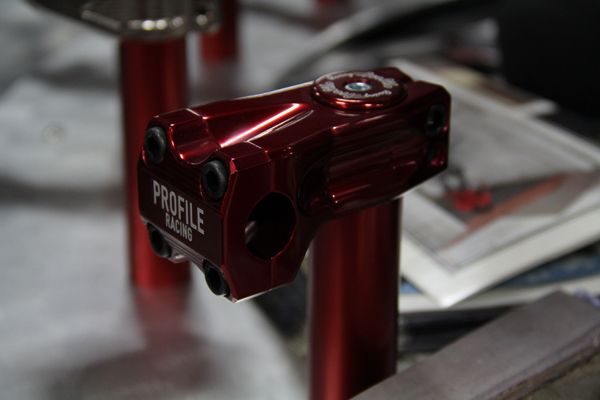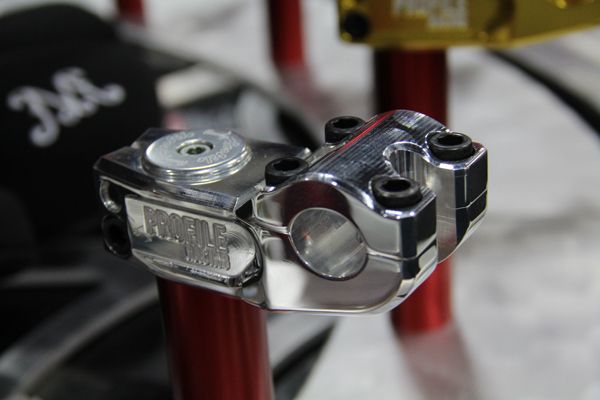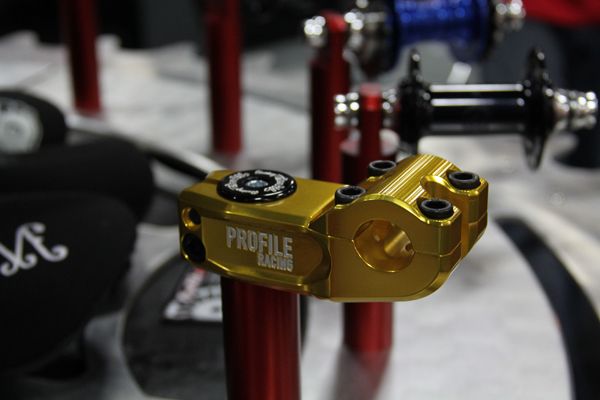 The Profile and Madera stems cover a lot of ground with a HUGE selection of reach sizes for all their stems.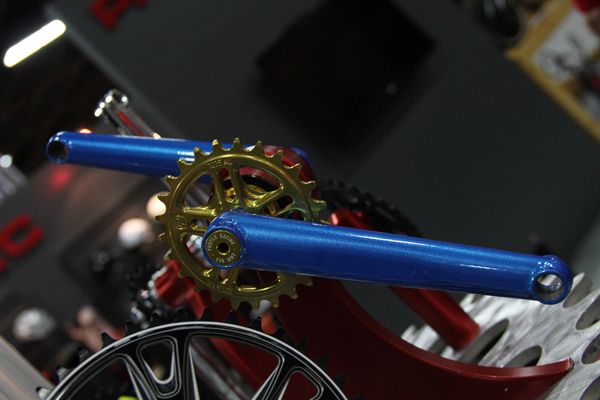 Classic cranks with some fresh paint.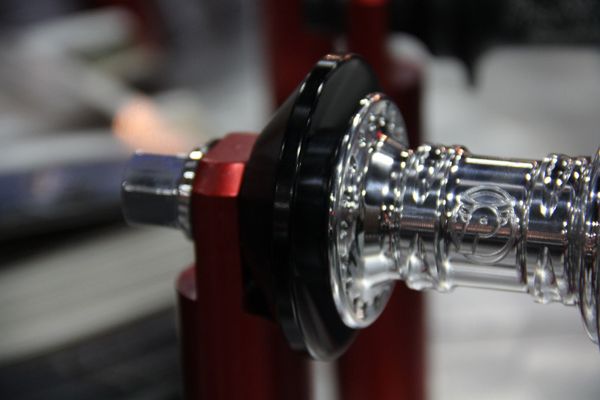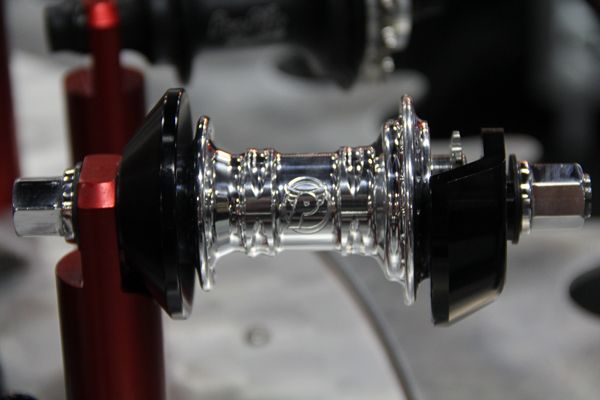 Aegis guards to keep your hub and spokes safe.
Want these? They sold out in 48 hours, haha. Don't worry. They will be doing another run at some point in the future. Start saving…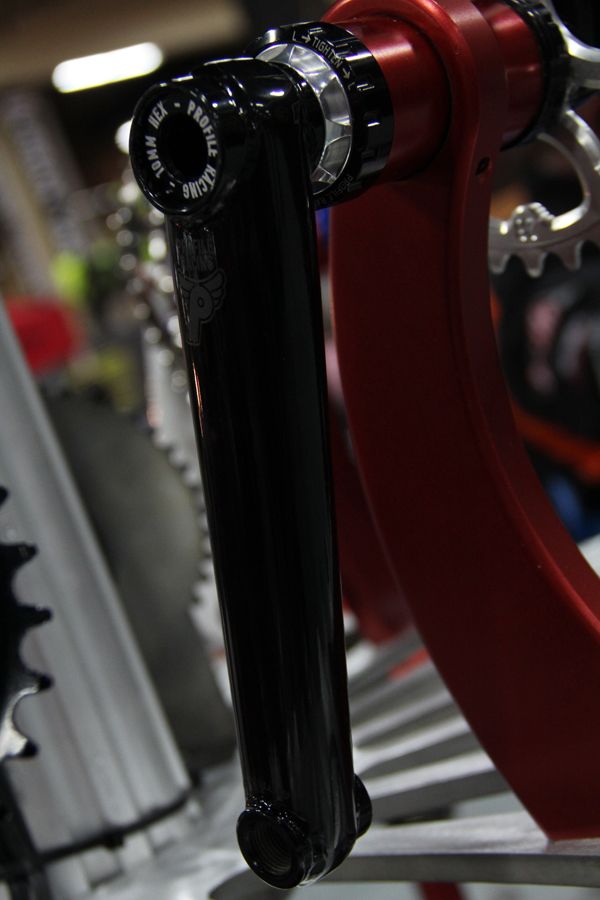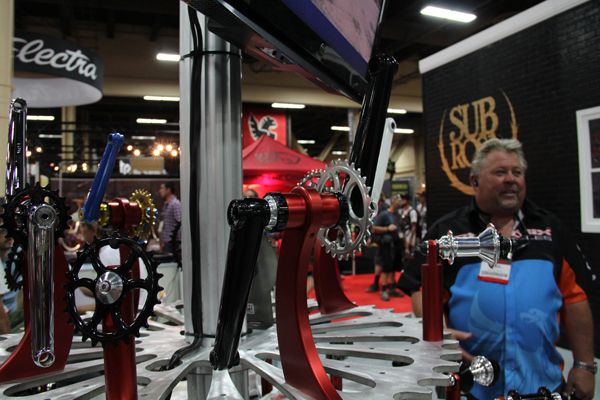 The new 22mm Column cranks are looking dialed as ever. These are OUT NOW. Don't forget there will be a similar version from Madera that will also feature the sprocket bolt bosses.
That wraps things up. Definitely a few fresh items in the pipe line that I'm stoked for.
You can find out more about Profile Racing by visiting their website — ProfileRacing.com
You can find out more about Madera and their products on their website — MaderaBMX.net