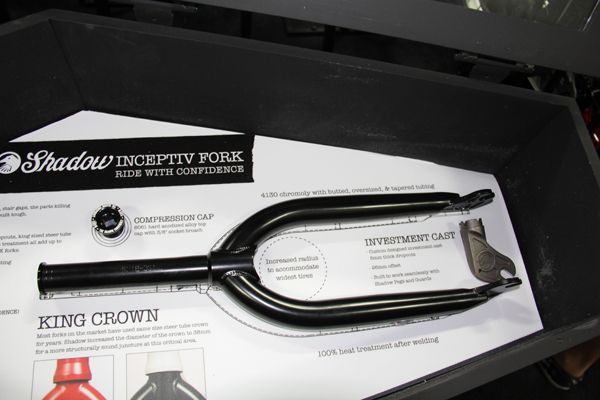 Alright, let's get this party started! Interbike 2013 started up today and as expected, the chaos of running around trying to talk to everyone and get a look at all the new products is all too familiar! After a quick cruise around the BMX area to get an idea of where everything was, I figured I better start in the Sparky's Booth to check out what The Shadow Conspiracy had on display. It turns out, as expected, they have a TON of new product, so let's get into this!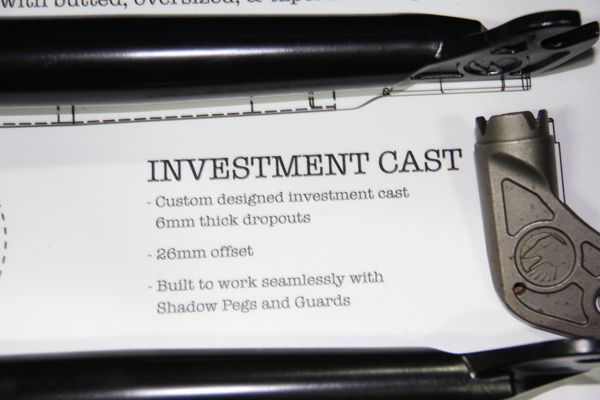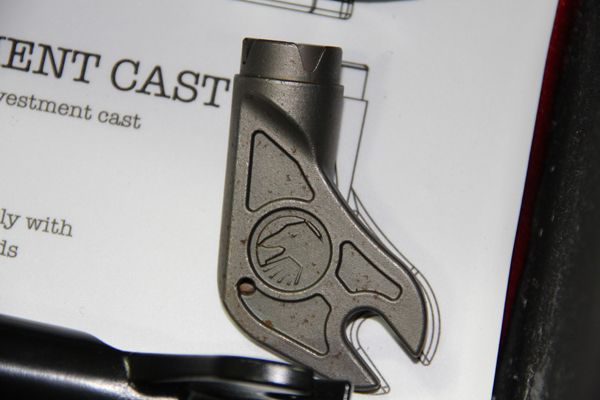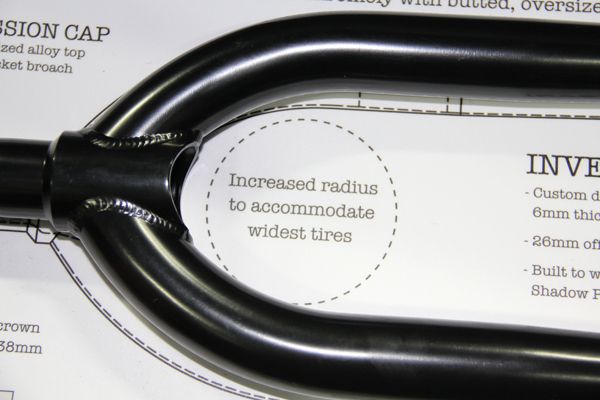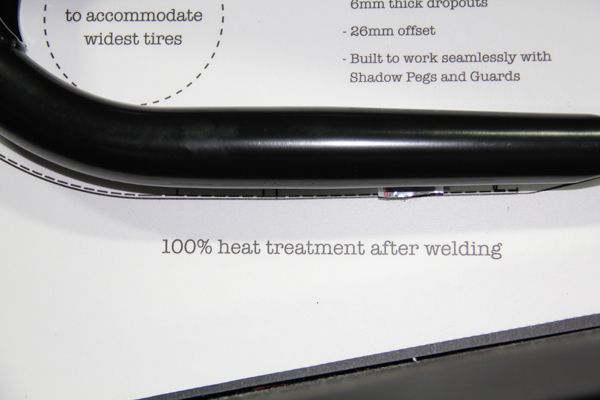 Starting things off is the new Inceptive fork. This has a lot of the new features that have been gaining popularity lately. The Investment cast drop outs, a wide tire clearance, tapered and butted legs and their new King Crown integrated headset race that gives about 3mm more of weld area where the legs meet the steerer tube making for a stronger fork. Real interesting.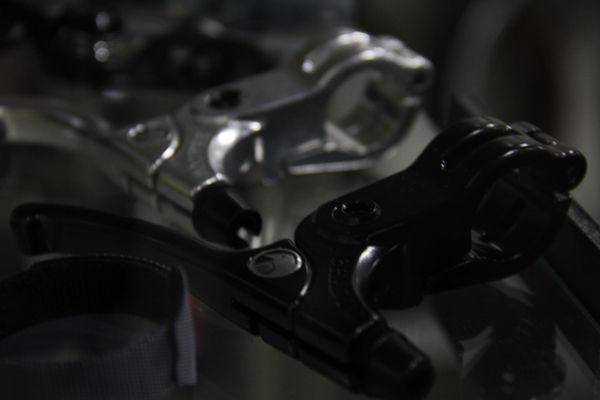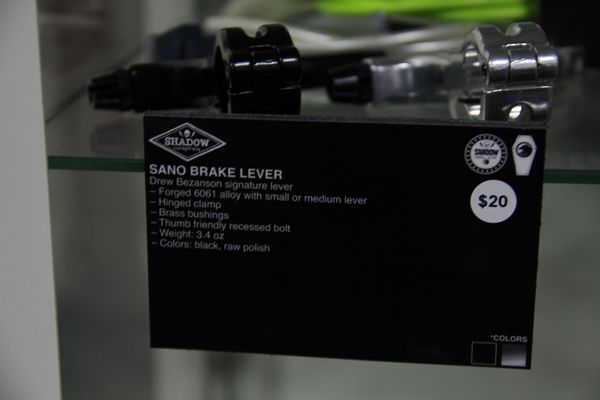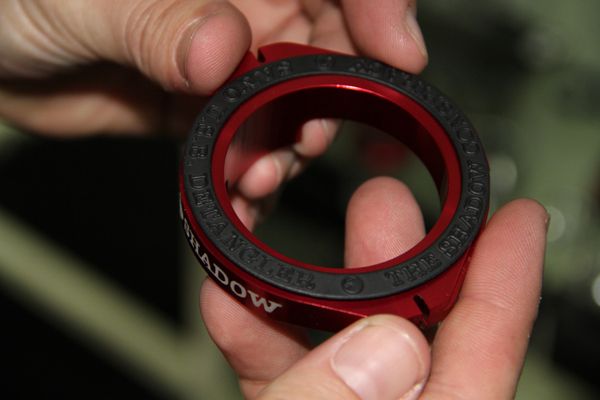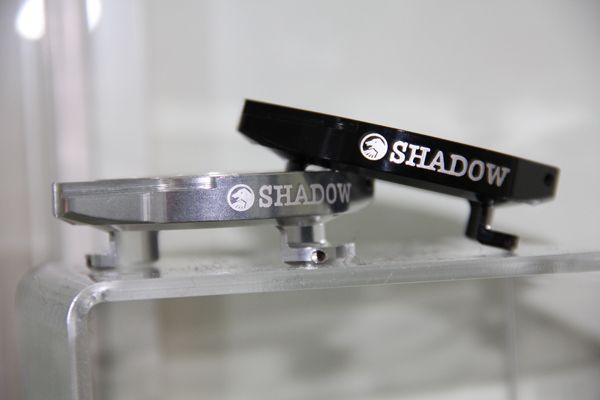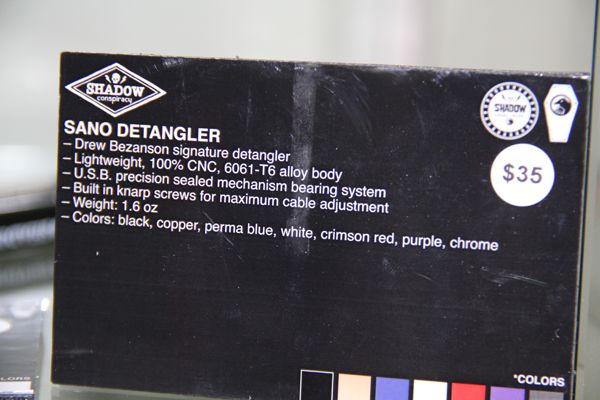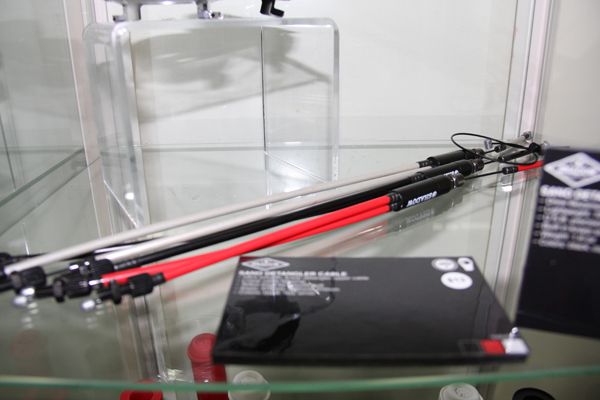 Drew Bezanson's signature Sano brakes and lever. They also have a detangler in the works along with cables that fit the bigger bars these days. The one you see here is just a sample and will be slimmed down a fair amount.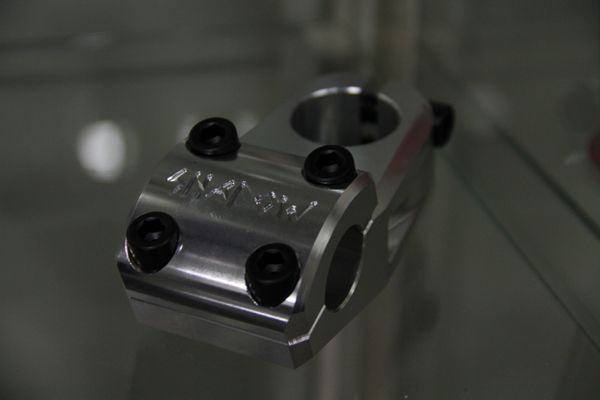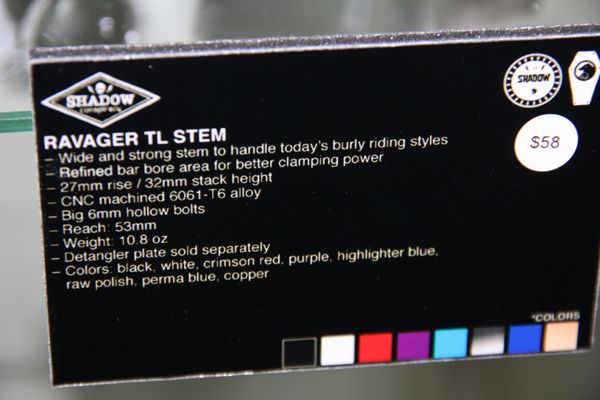 Ravager front and topload stem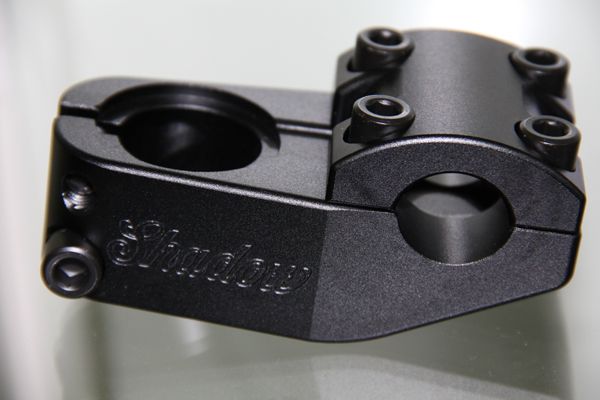 Lahsaan Kobza signature Chula stem.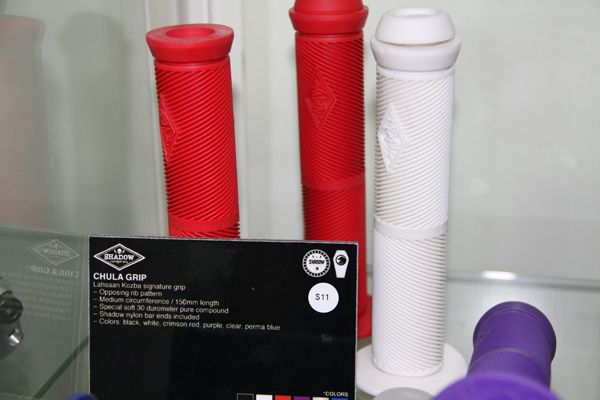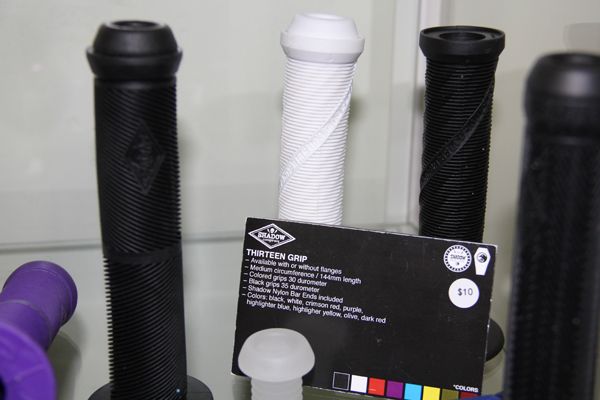 Chula and Thirteen Grips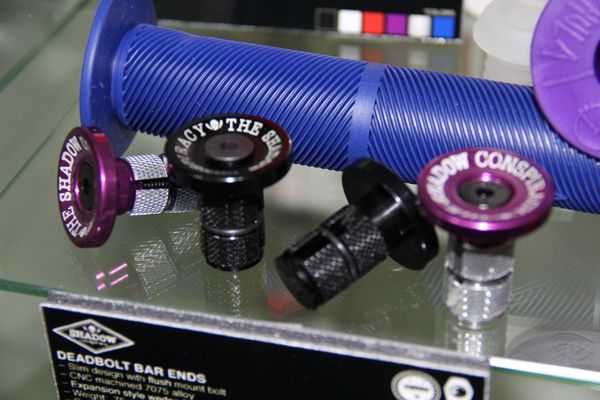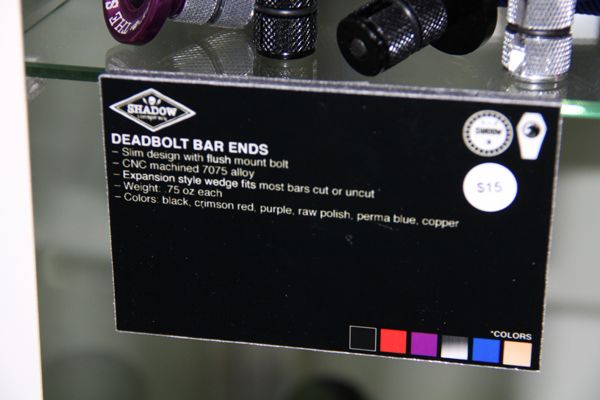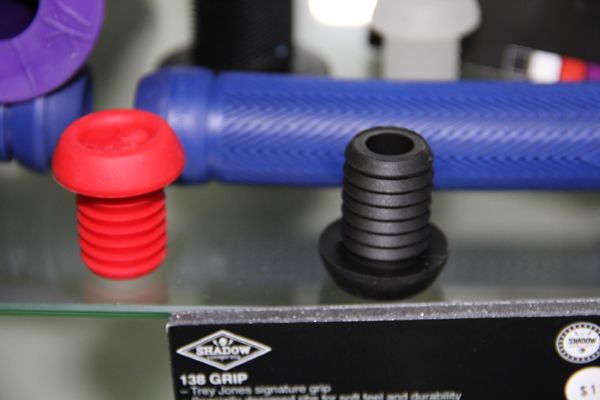 Bar ends

New fork top cap that accepts a socket instead of an allen key.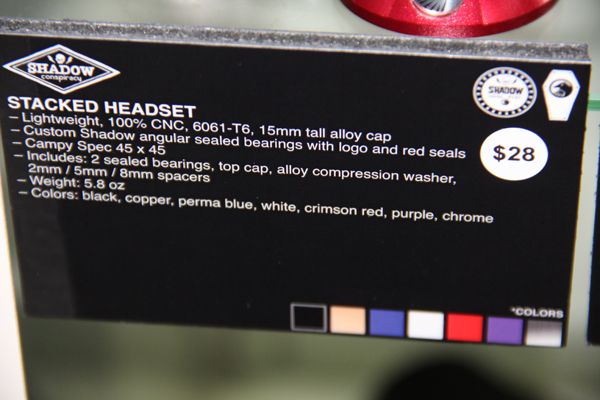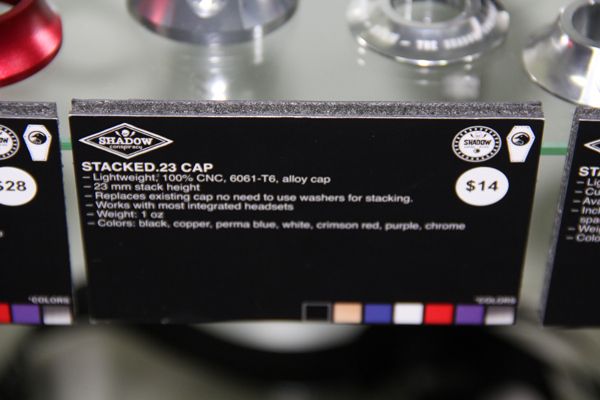 Updated headsets and bottom brackets. Clean.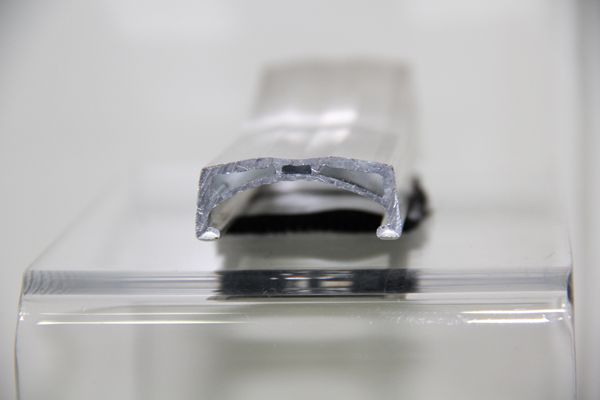 The new Corvus rim features a wider design with a bulked up center to make it so your wheel can hold up to more abuse and stay true a little better.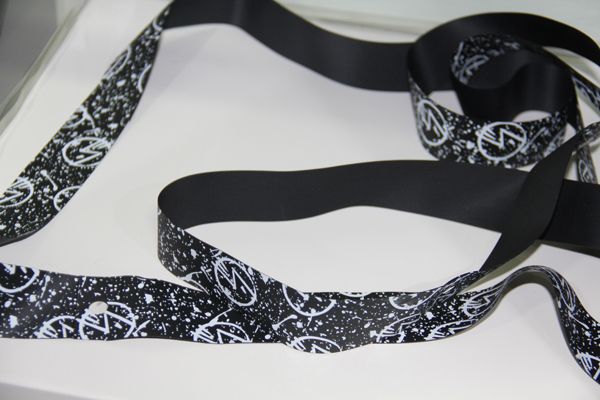 Wider rim tape to fit their new rims.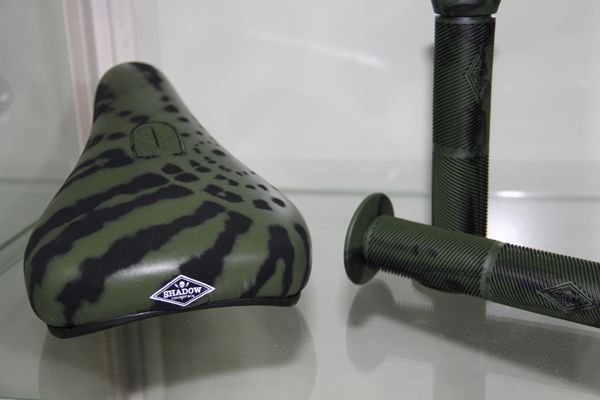 The new Simone Barraco colorway for the seat and grips. Military green.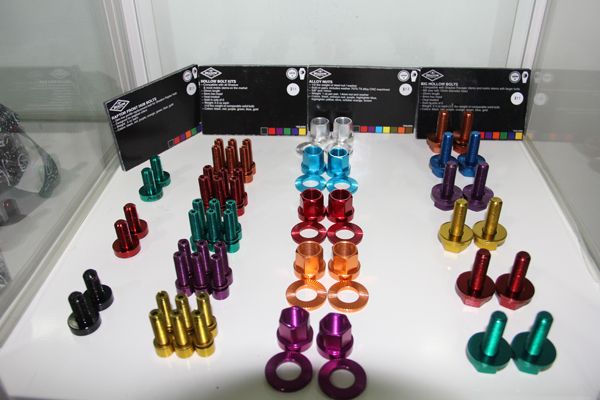 Nuts and bolts.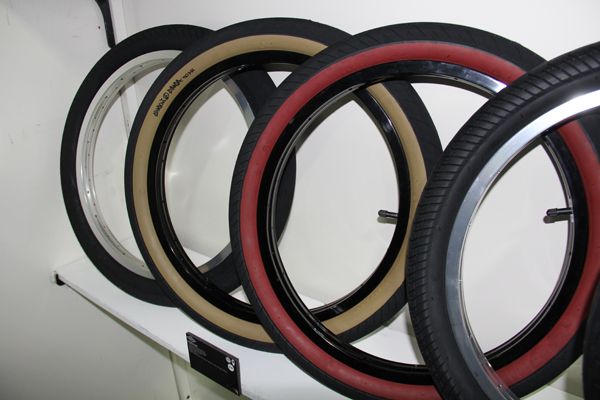 Simone Barraco Strada tires.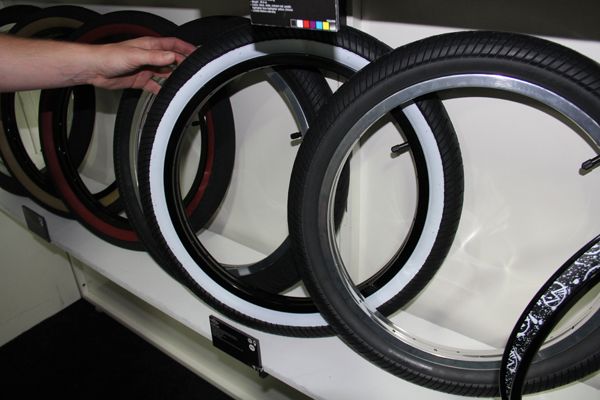 The new Valor tire. Designed to be a more aggressive all around version of the Strada tire.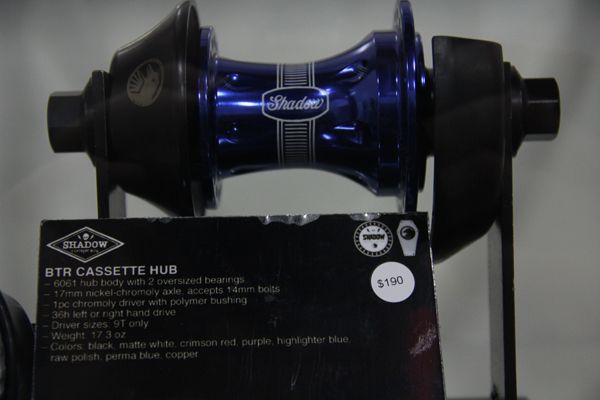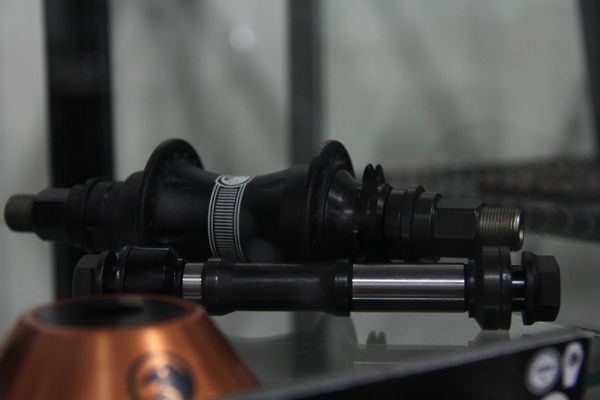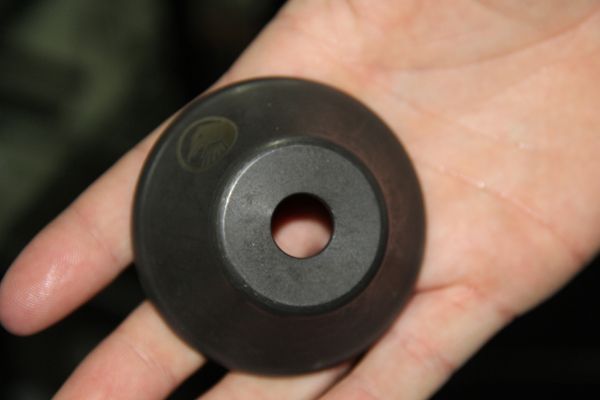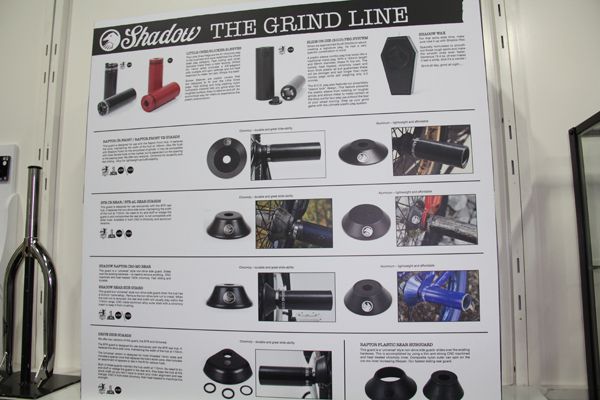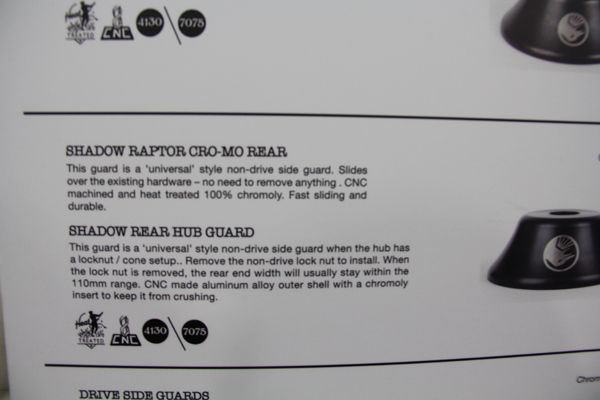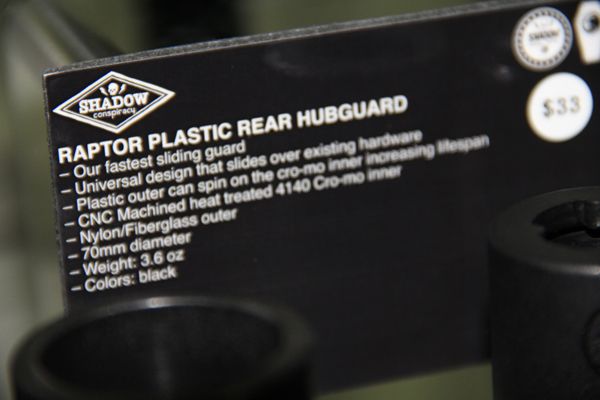 Shadow have expanded their hub guard line to include two chromoly guards (front and rear) and new plastic / aluminum guards. They will still offer their existing guards that have been out for a few years as well.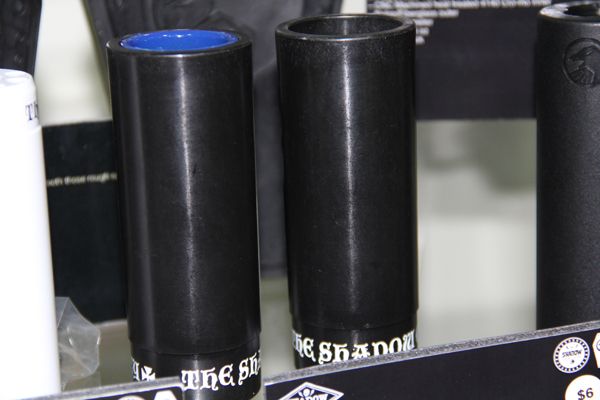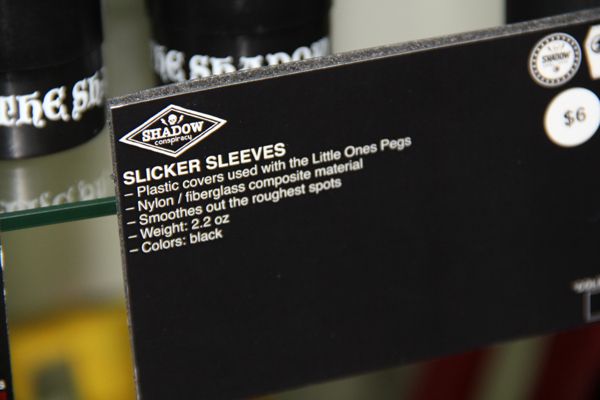 Little Ones and Slicker Sleeves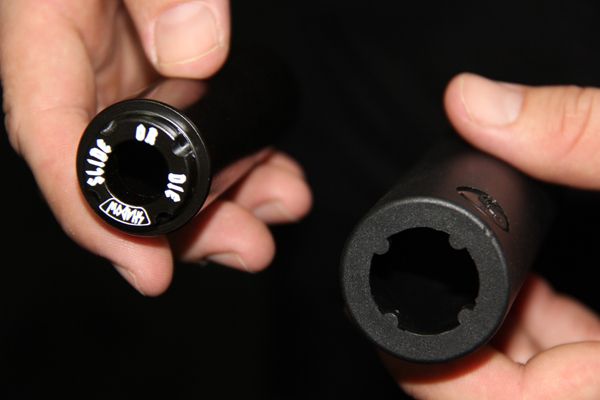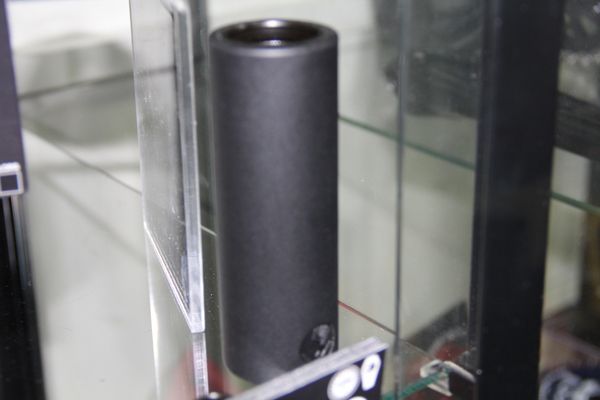 (whoops)


The new Scott Ditchburn Slide Or Die pegs due out in October if I remember right!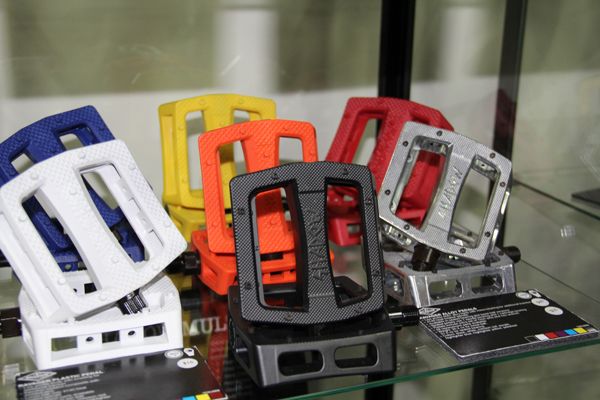 Ravager plastic and alloy pedals come in all sorts of colors as always.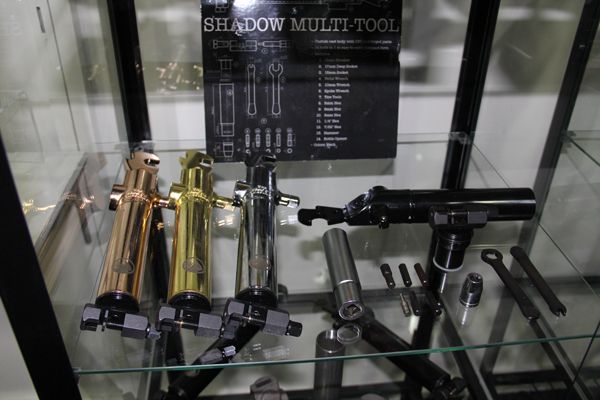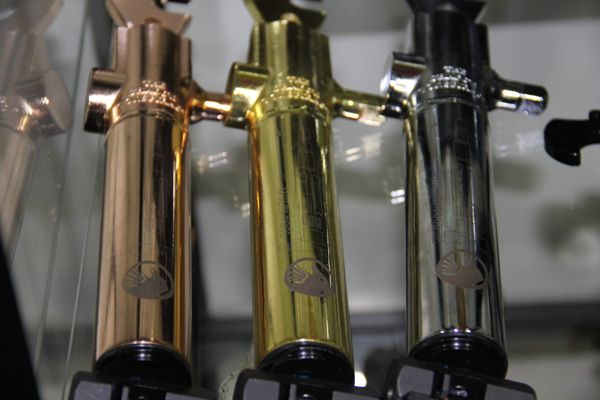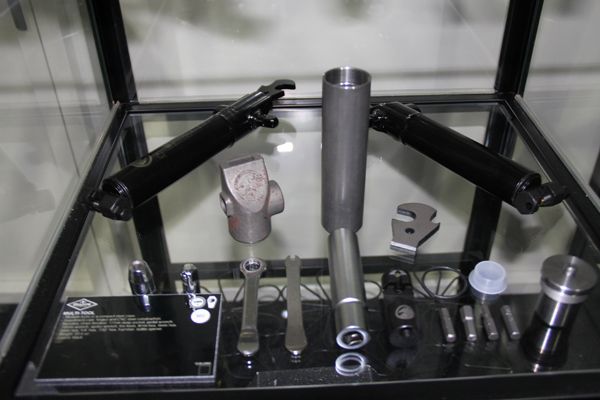 Samples of the new Multi-Tool colors they might drop.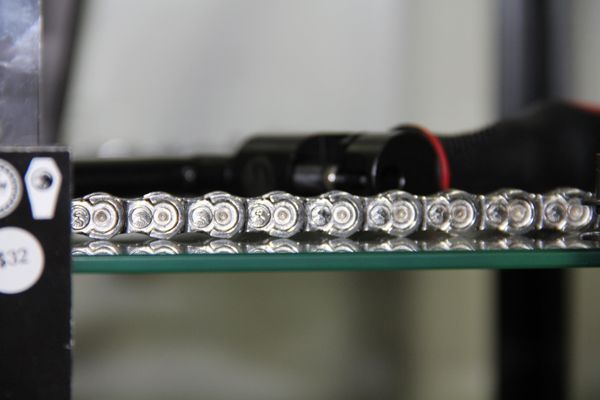 The Supreme Interlock chain is still a little ways out. Refining it to make it more affordable!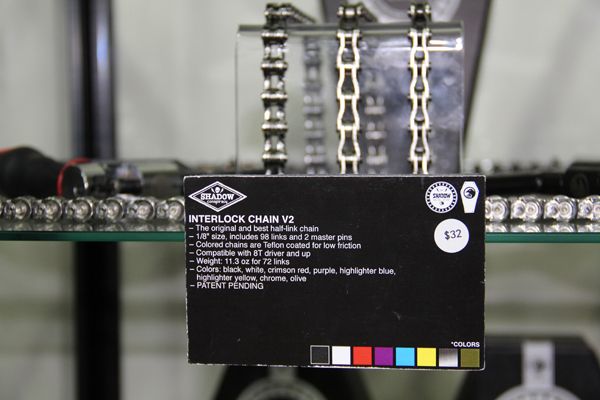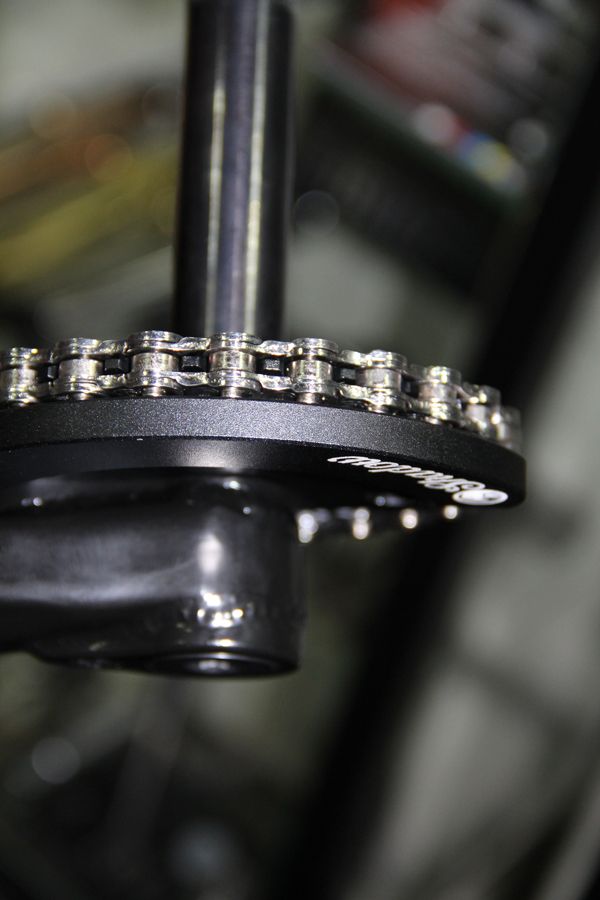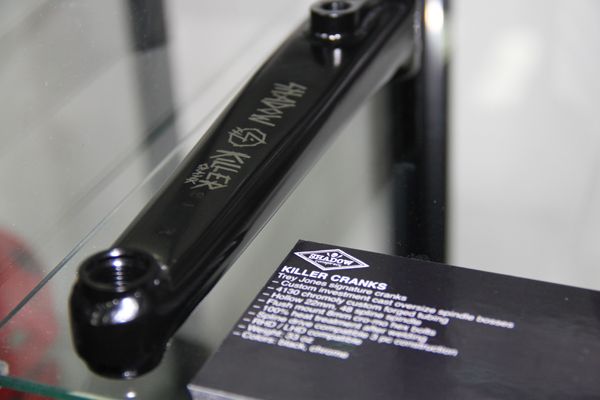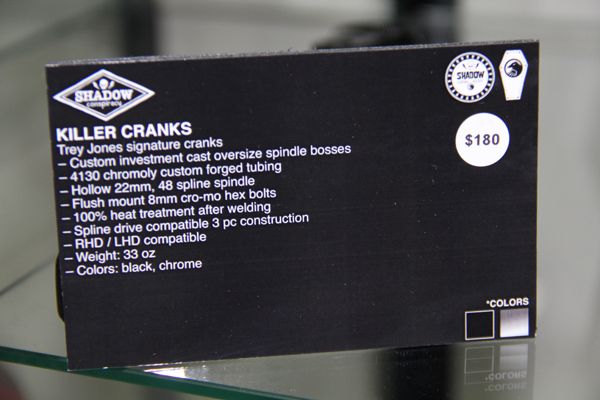 The guards are coming back strong. Here's a look at the spline drive guard they're working on along with Trey Jones' signature Killer cranks.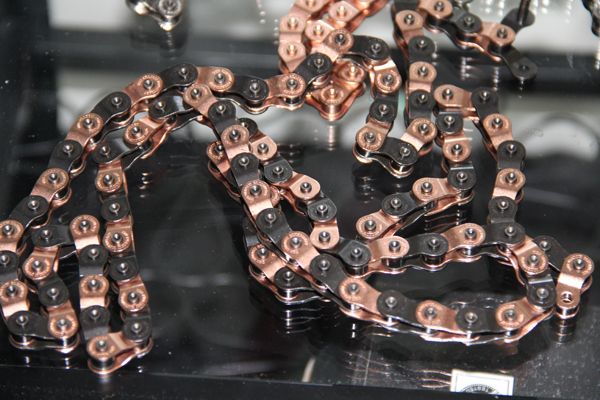 Possible color combos coming from the Interlock V2. chain.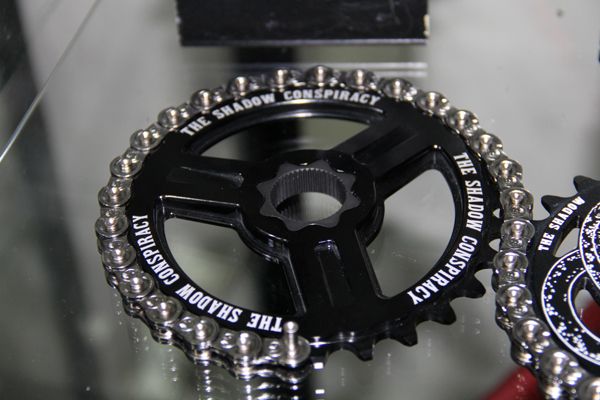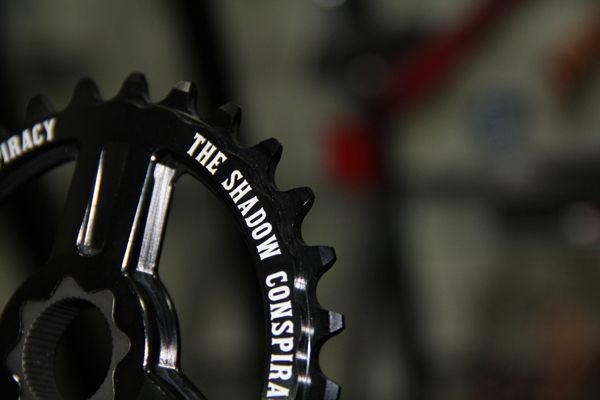 The new spline drive sprocket features a bulked up middle to increase strength and help eliminate washers. They've added rounded edges to work with half-link chains better as well!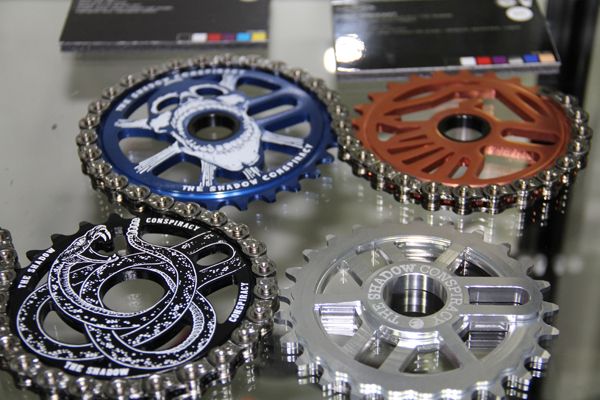 Similar to the one above, just not spline drive. Has the bulked up middle for strength, chain alignment and everything.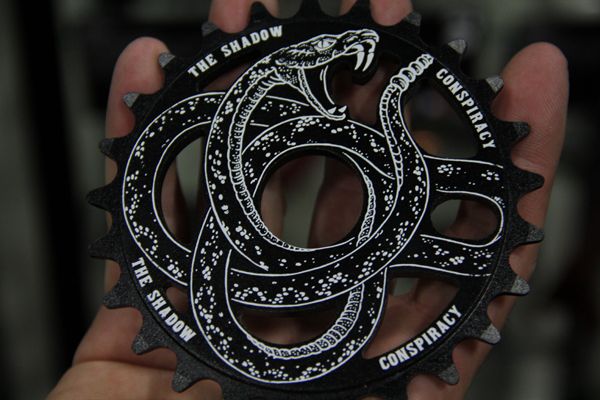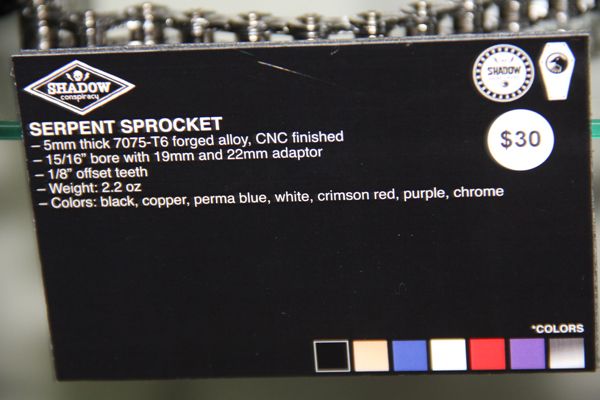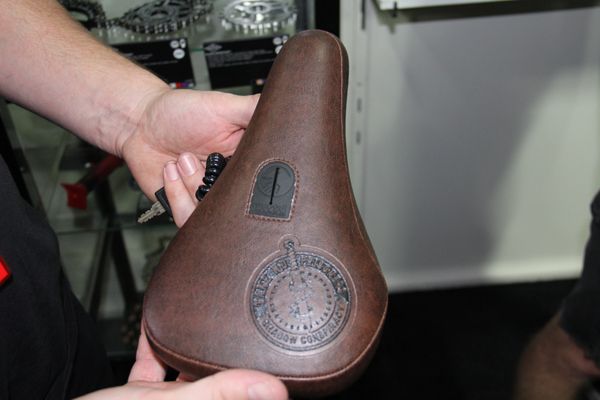 Ben Hucke seat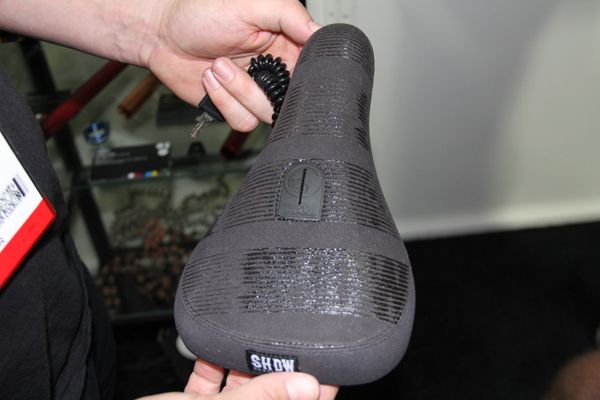 Drew Bezanson seat.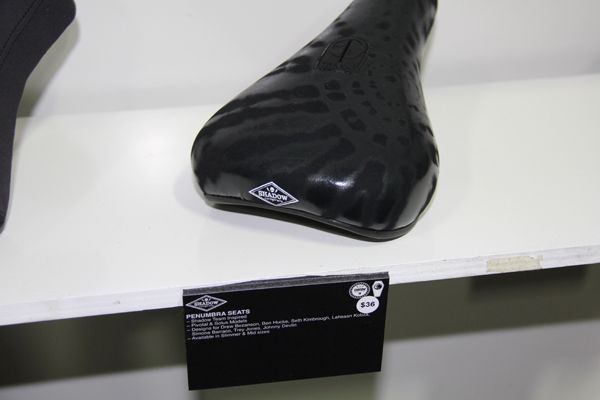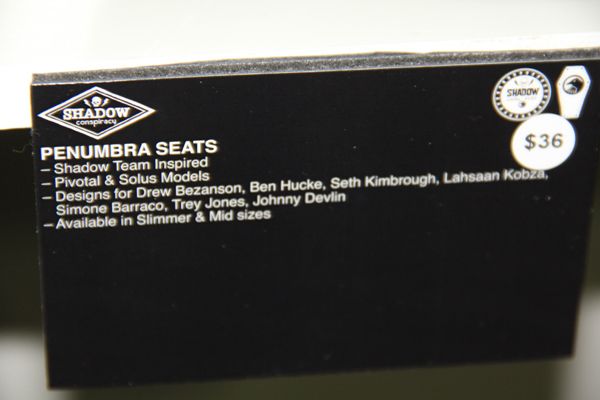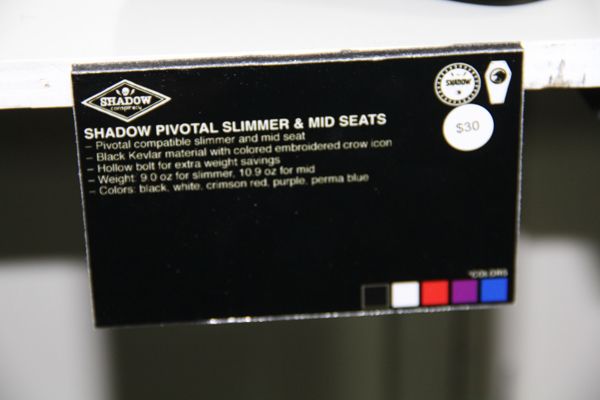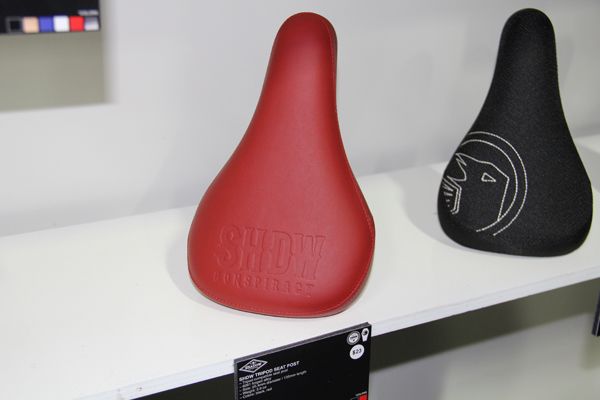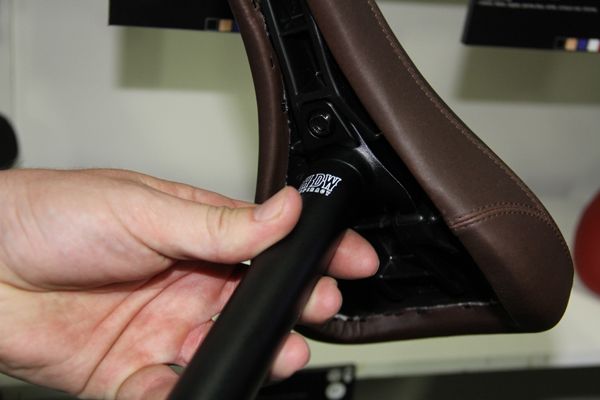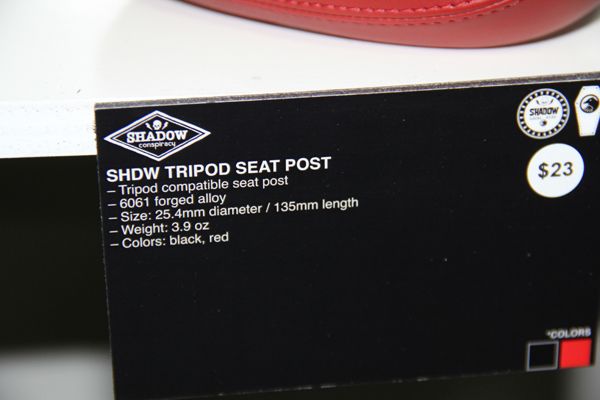 Tripod seats are coming in hot.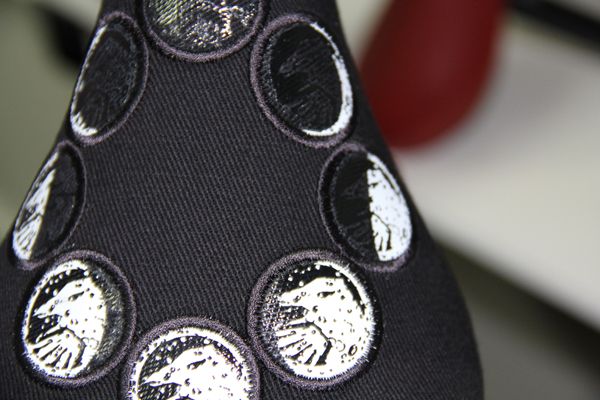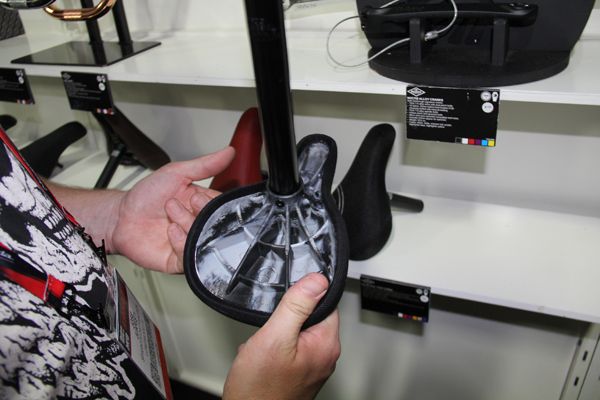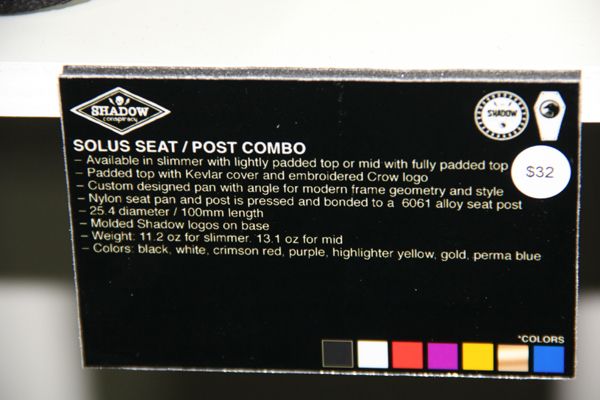 Johnny Devlin signature seat and post combo in the works. I should mention the black and white swirl pan won't be happening, but the rest looks sick!
That about wraps up Shadow's offerings. You can find out more about The Shadow Conspiracy and their products by visiting their website — TheShadowConspiracy.com