Let's keep this party going! Next up we have the Stolen booth which had their full line of complete bikes along with a handful of new parts to go along with their full range already available. As always, there was a lot to take in, so let's get into this!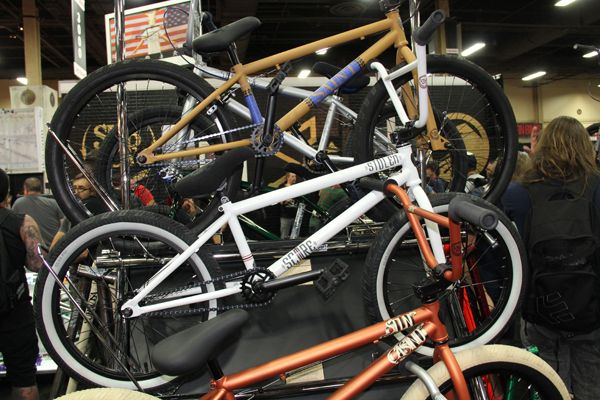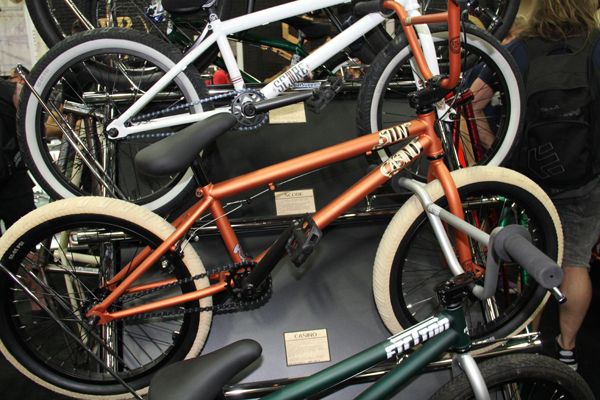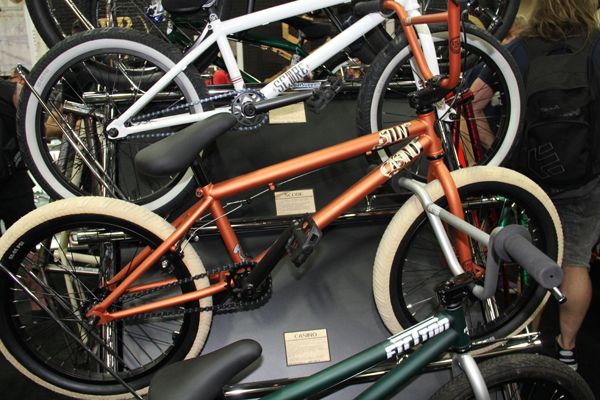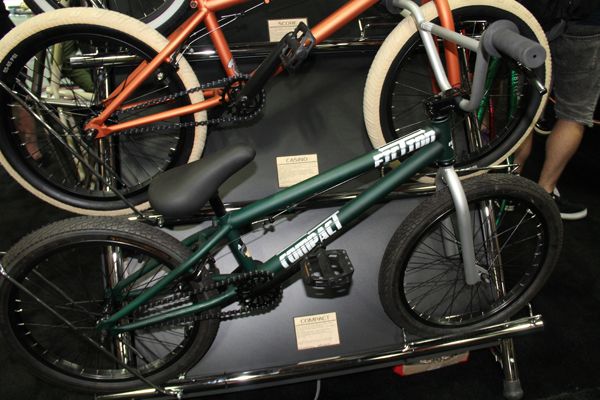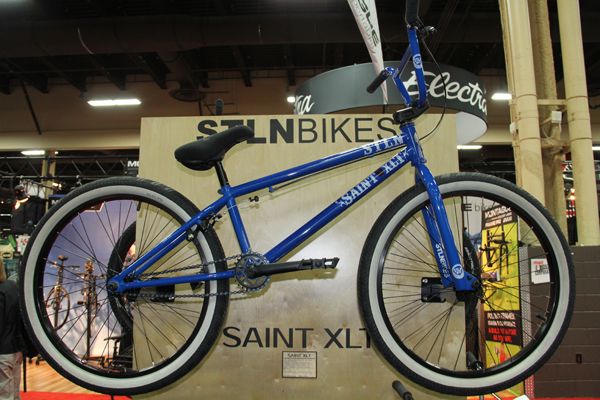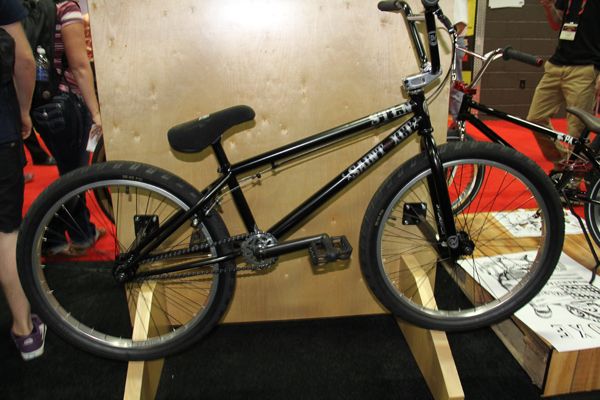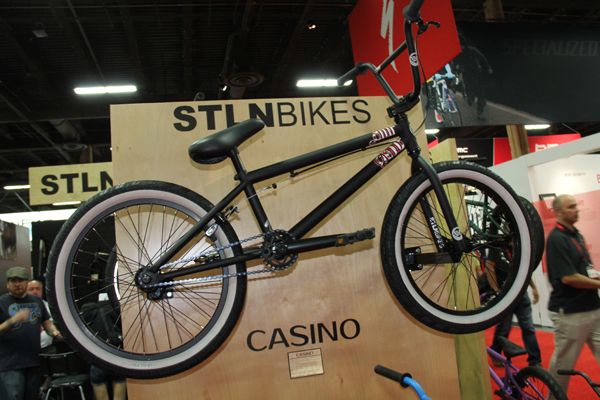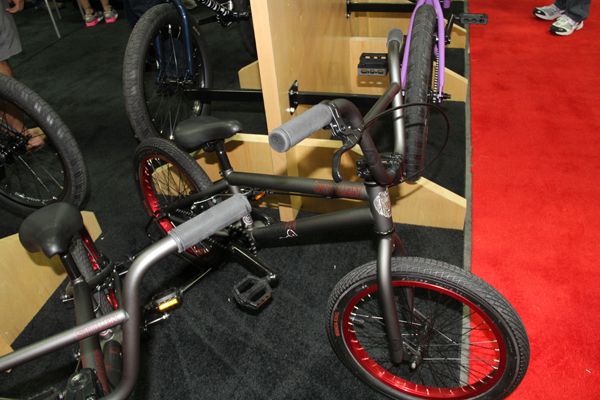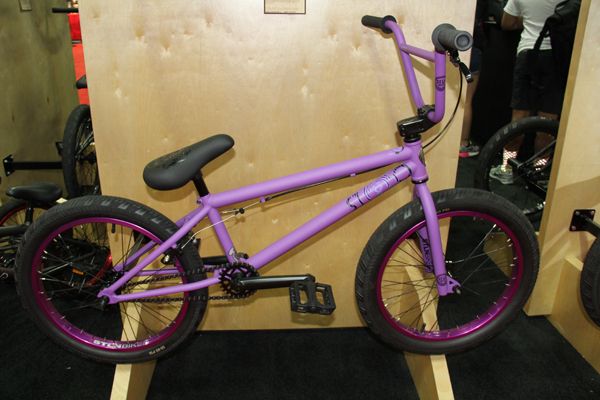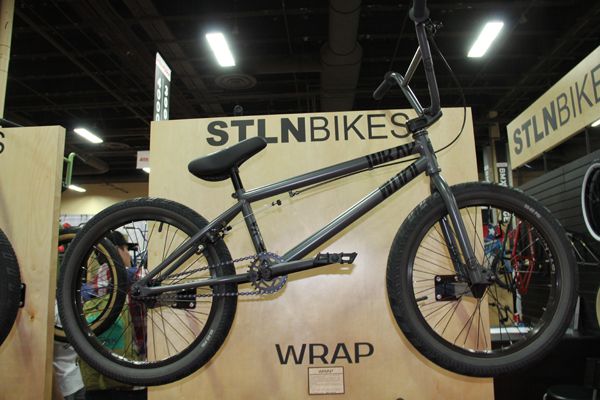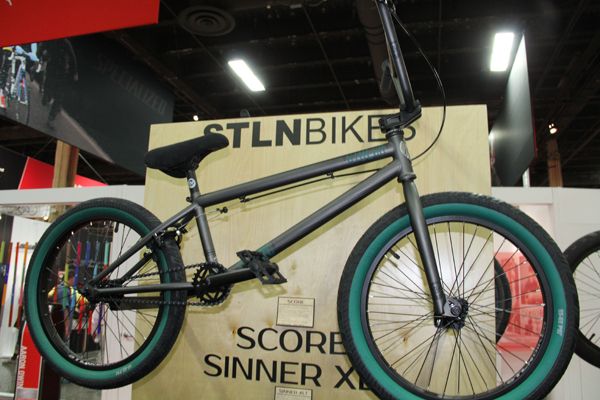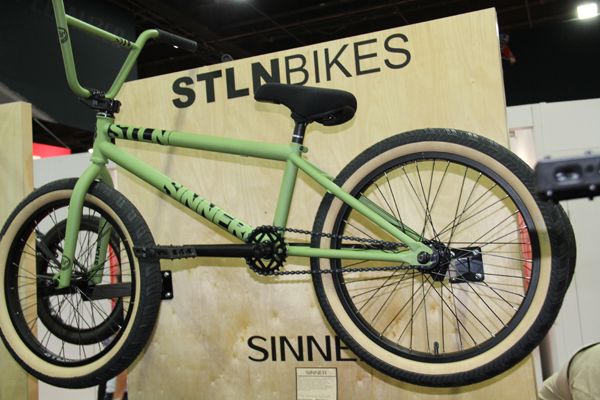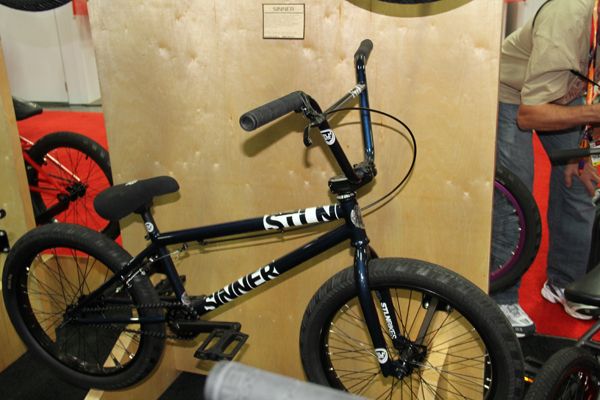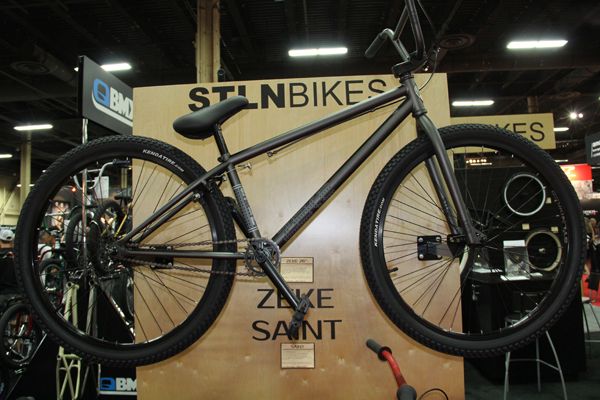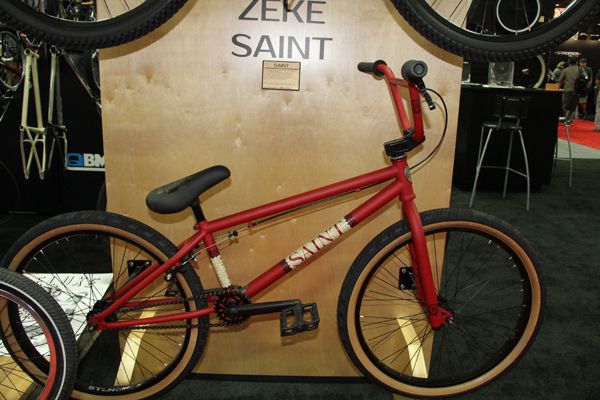 Here's a look at all of the 2014 Stolen complete bikes line. They have everything from the entry level to the upper end bikes along with the 24″ cruisers for the older guys out there. Looking real good.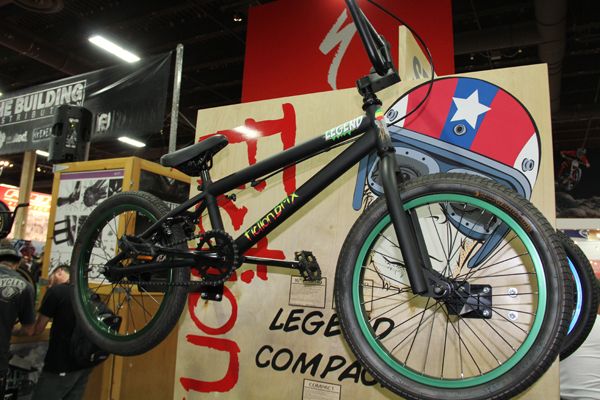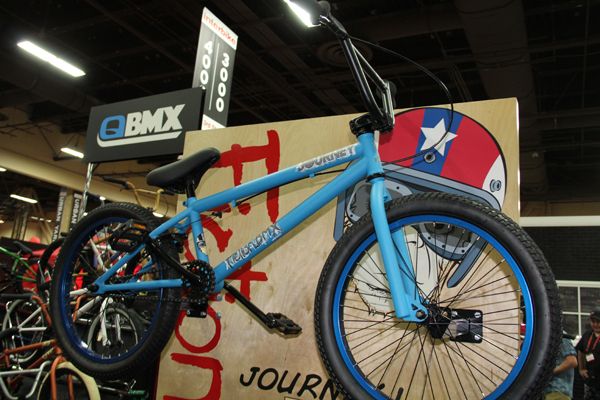 The entry level Fiction complete bikes. These bikes are spec'd to be a really great way for the younger kids to get on a complete bike without their parents losing their mind over the price.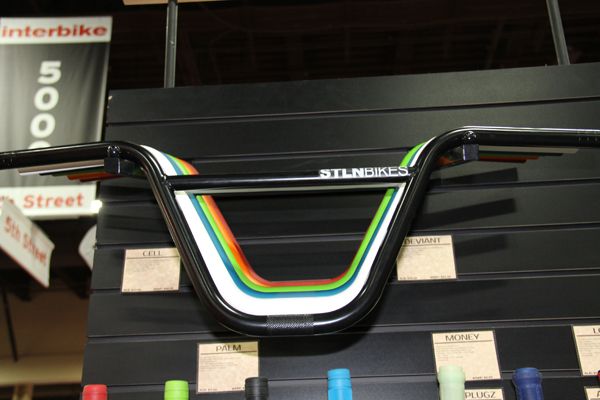 The new Cell bars.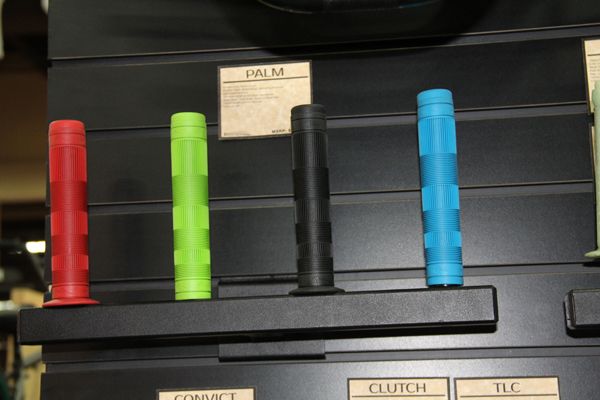 Morgan Long's new signature Palm grips.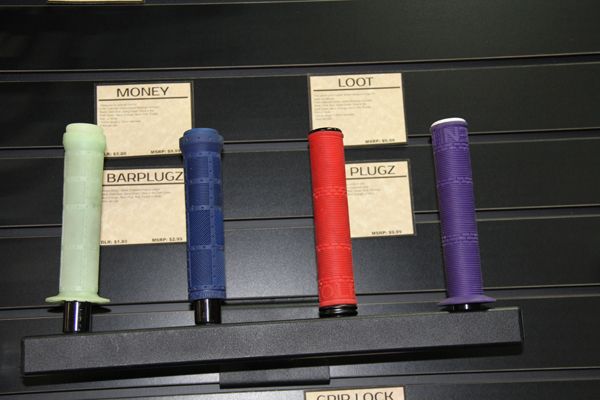 More grips.
Stolen have a full range of stems from front load to topload.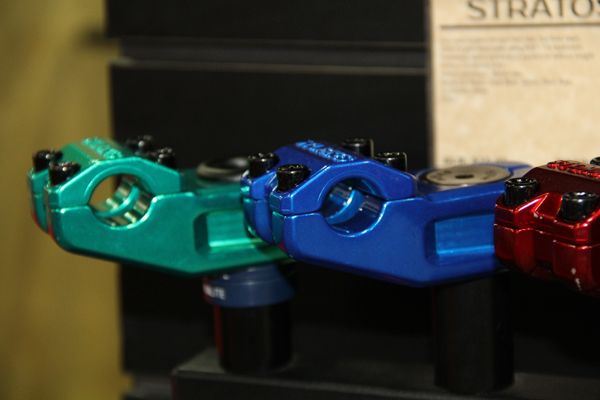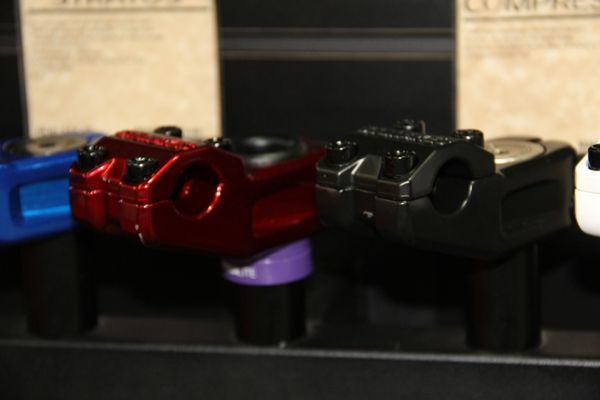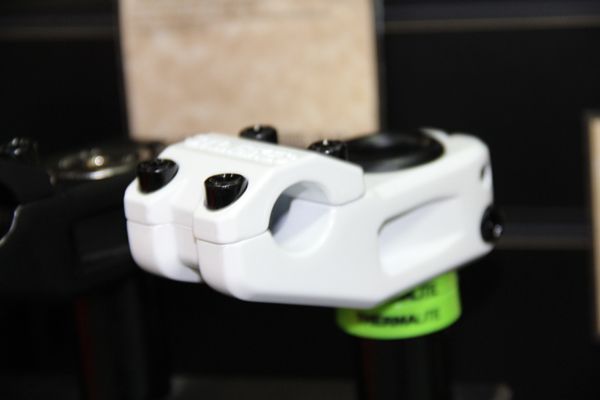 I believe these are the new stems they have coming. Blanking on the names since I was running through so much at this booth.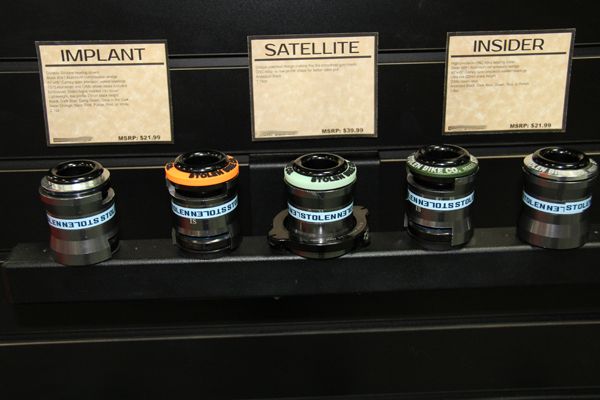 Headsets for everyone.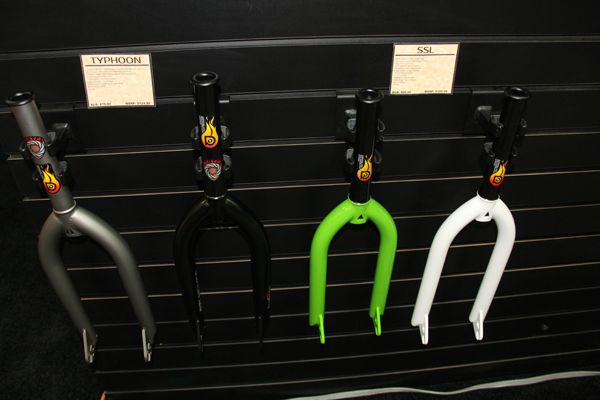 Typhoon and SSL forks.
The fresh Silencer pegs. They still have the metal pegs for those of you who don't like the plastic.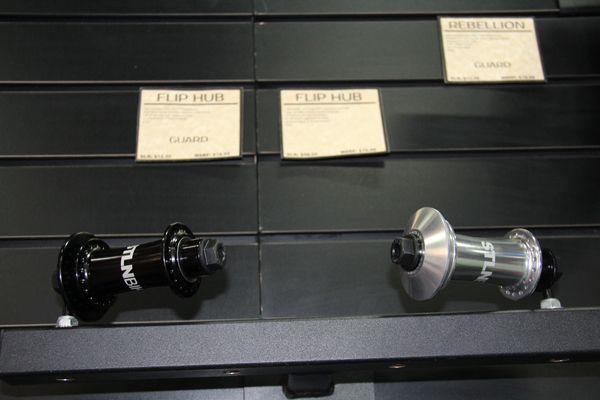 The Flip bug which has left and right side compatibility by flipping the pawls. Stolen also have hub guards for these.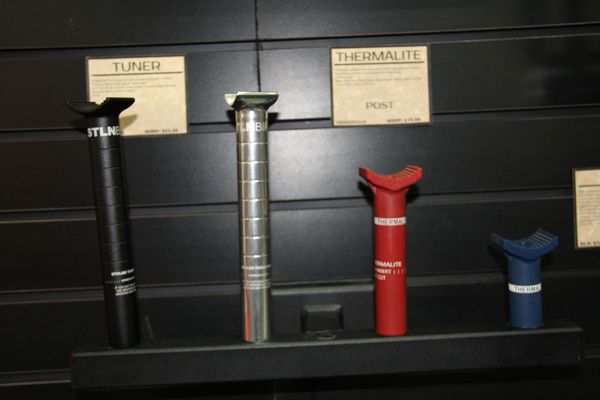 Pivotal posts!
Fat and slim seats.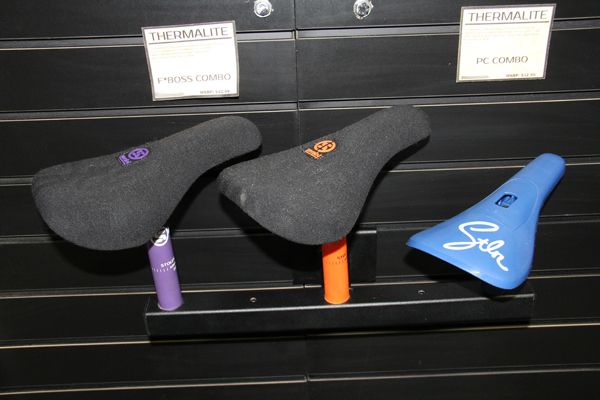 More pivotal options. Everything from a ton of padding to no padding is covered.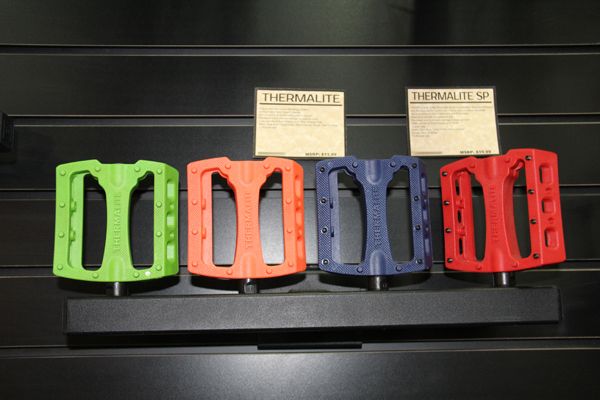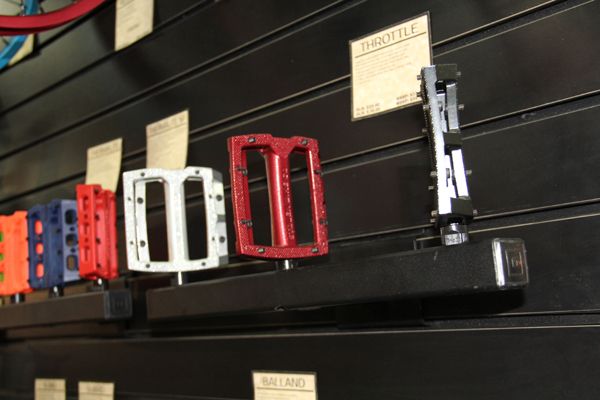 Thermalite pedals and Throttle pedals. Plastic and metal for everyone.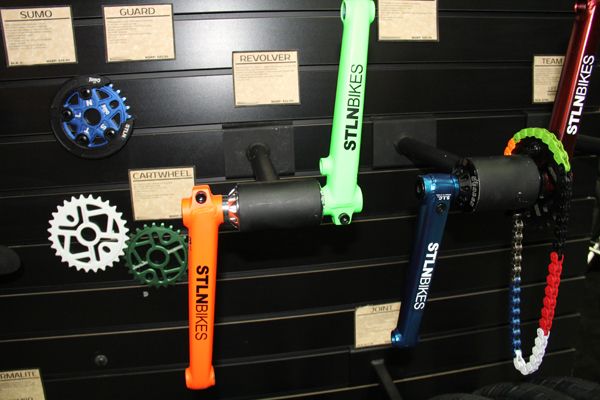 Neon green and orange are the two new colors to Stolen. If you're looking to get bright.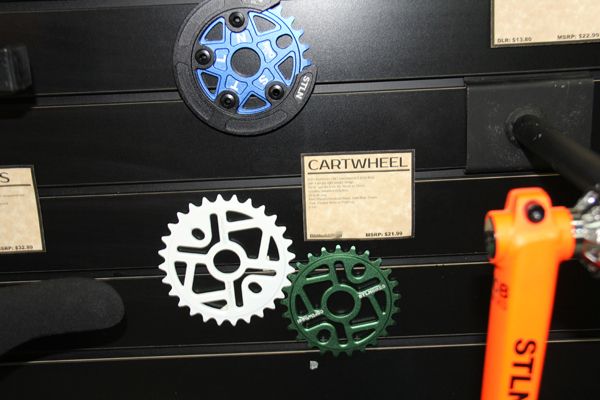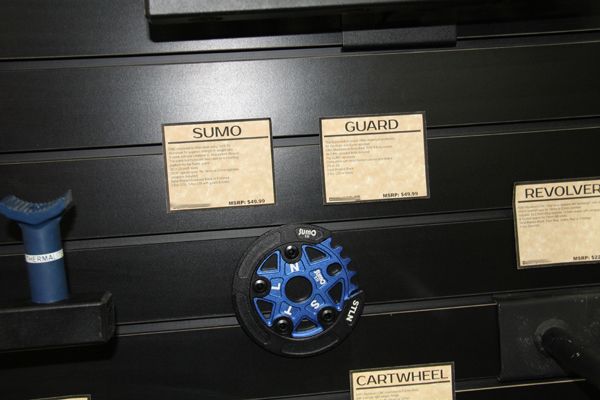 The new Cartwheel sprocket and the Sumo sprocket and guard.
Team 22 cranks. 22mm, 48-spline 3-piece cranks for those of you who need a little more strength.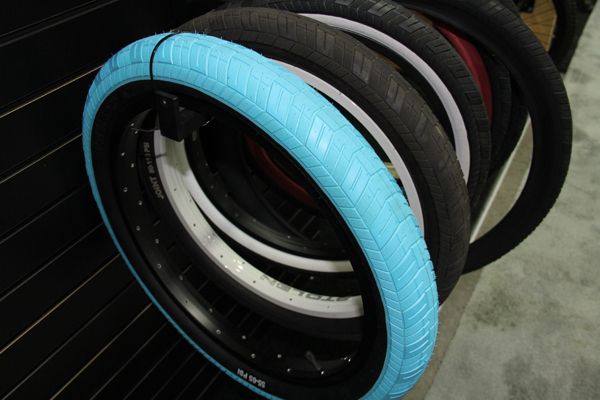 Colored tires are making a come back! I believe they will also offer red. Don't quote me on that since I might be imagining things.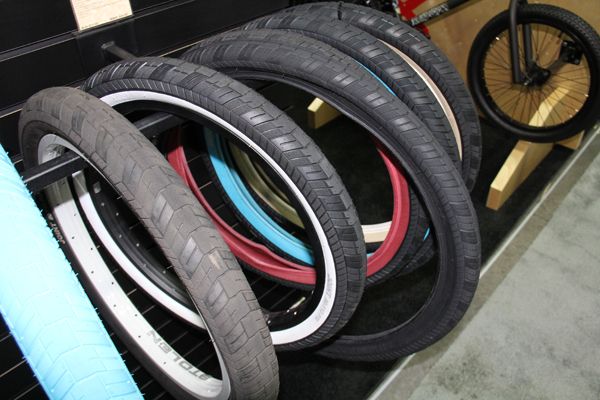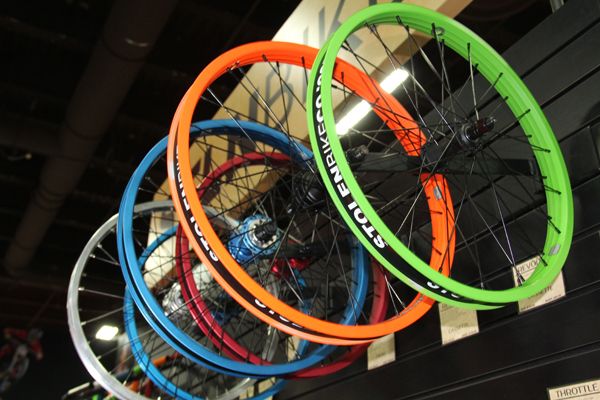 More of the Neon orange and green.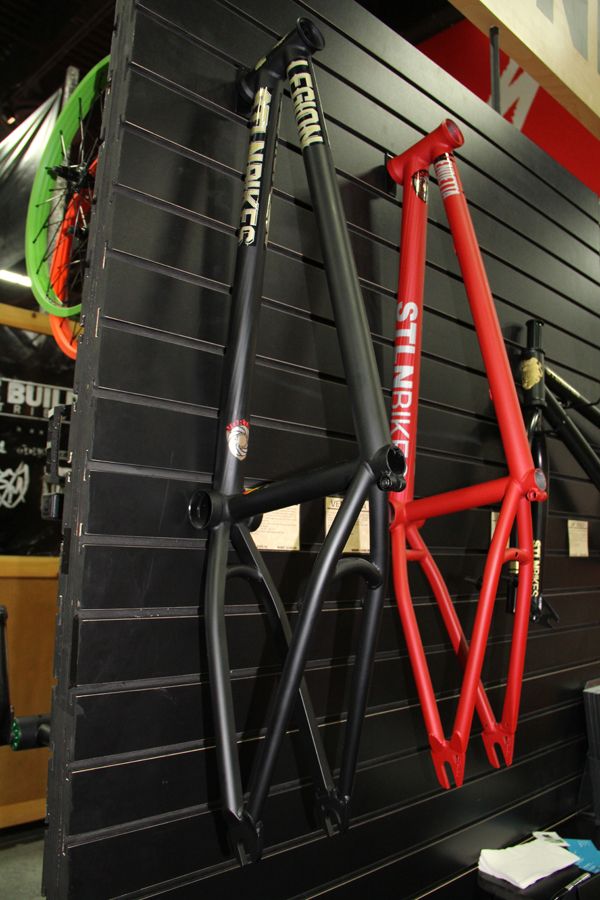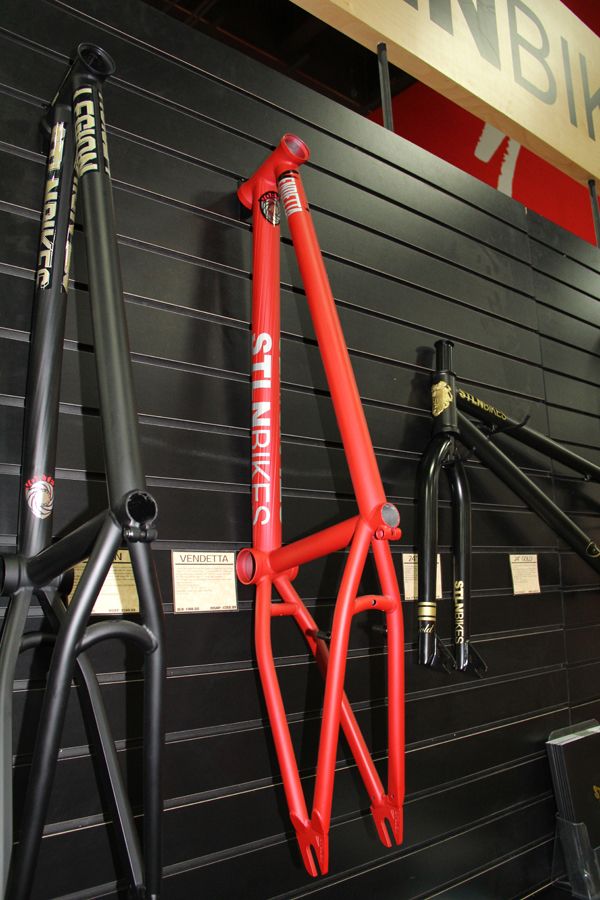 The Legion and the new, more affordable, Vendetta frame.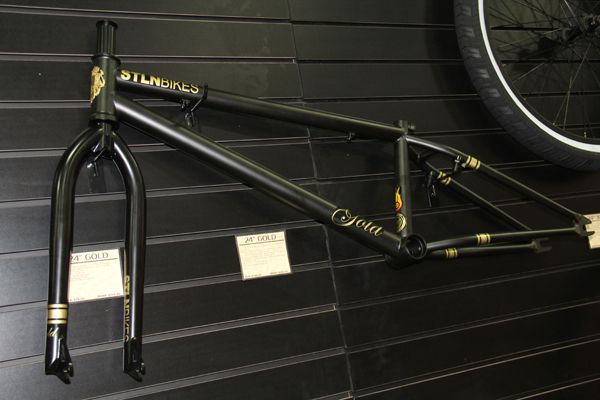 24″ frame and fork Gold kit.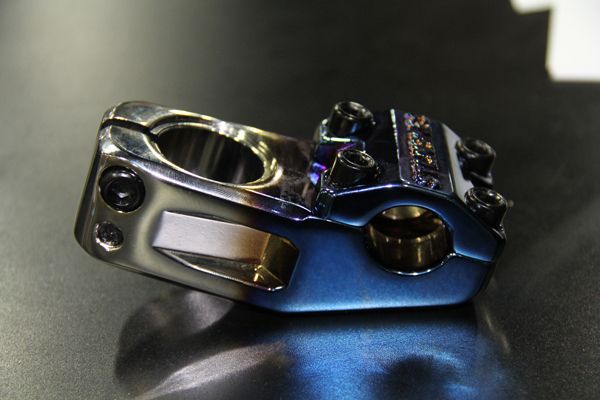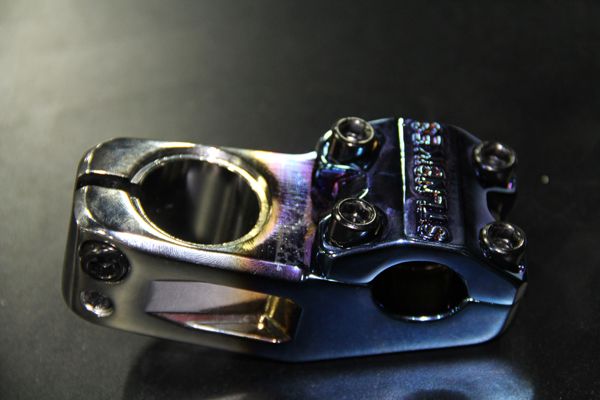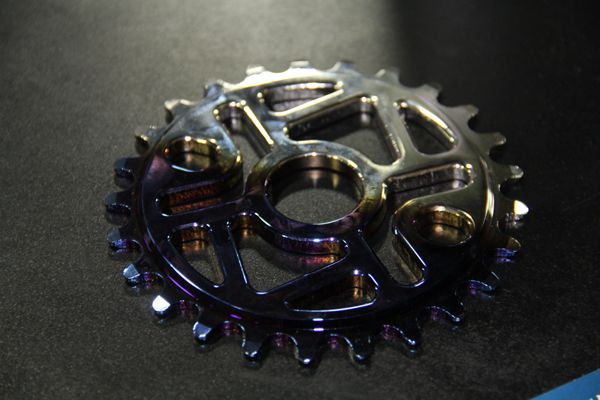 The new burned chrome colorway. Similar to the oil slick, but more similar to chrome pipes on a motorcycle that have been toasted. Digging this since it's not over whelming oil slick, if you know what I mean. This will be out closer to March (early spring 2014).
So that's what Stolen has going on. I'm sure I could have missed a few things, but overall they have a full line up as always and offer something for everyone.
You can find out more about Stolen and their products by visiting their website — StolenBMX.com