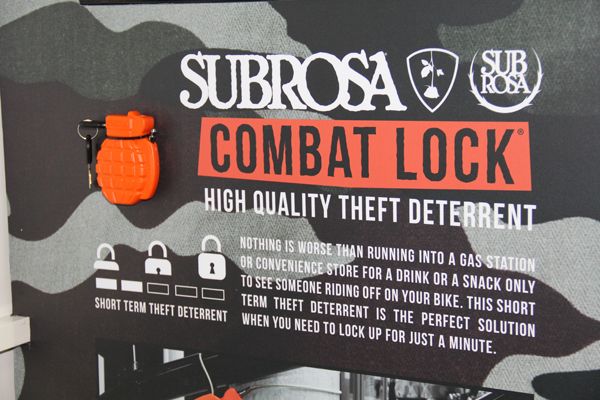 Next up, we've got a look at what Subrosa have in store for 2014! As expected, there was a ton of fresh and updated goodies from them to check out. Everything from the new frames and parts to the completes and new locks are looking dialed, so lets take a closer look!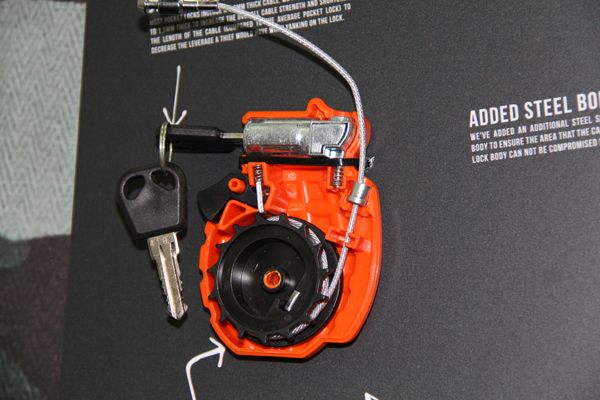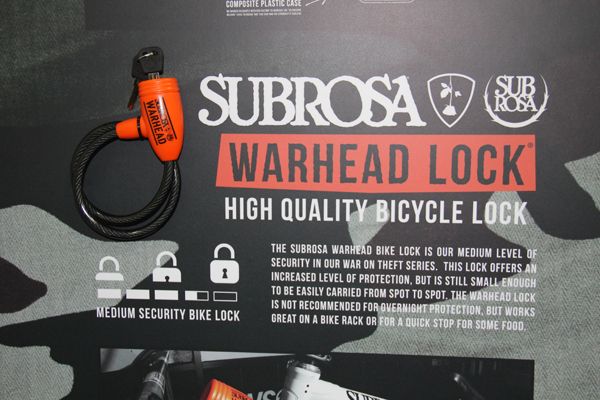 The new locks from Subrosa will keep your bike from getting in the wrong hands when you aren't looking.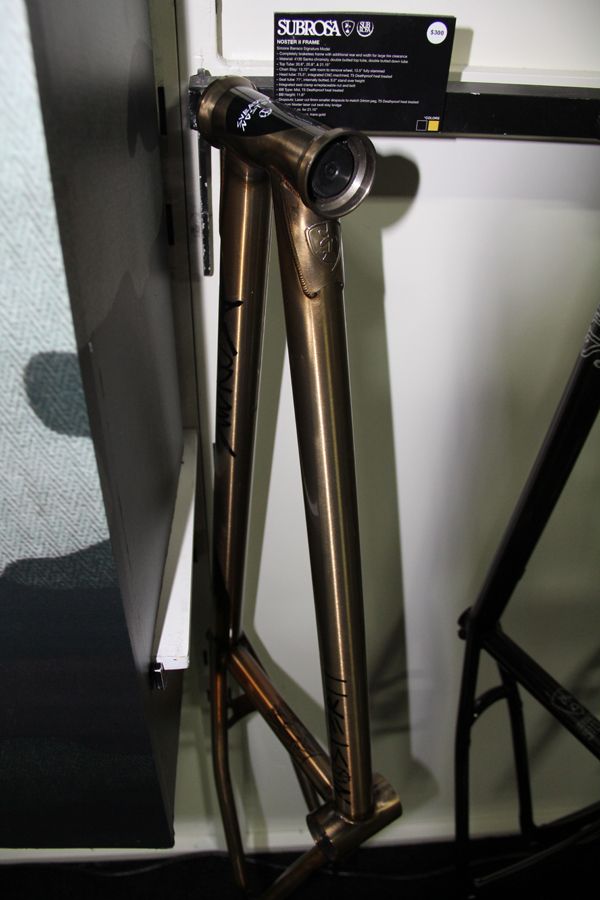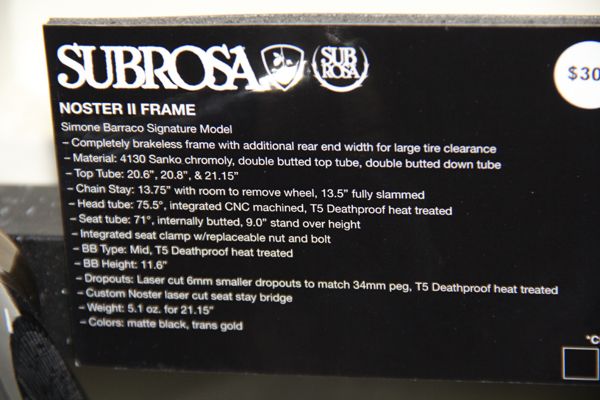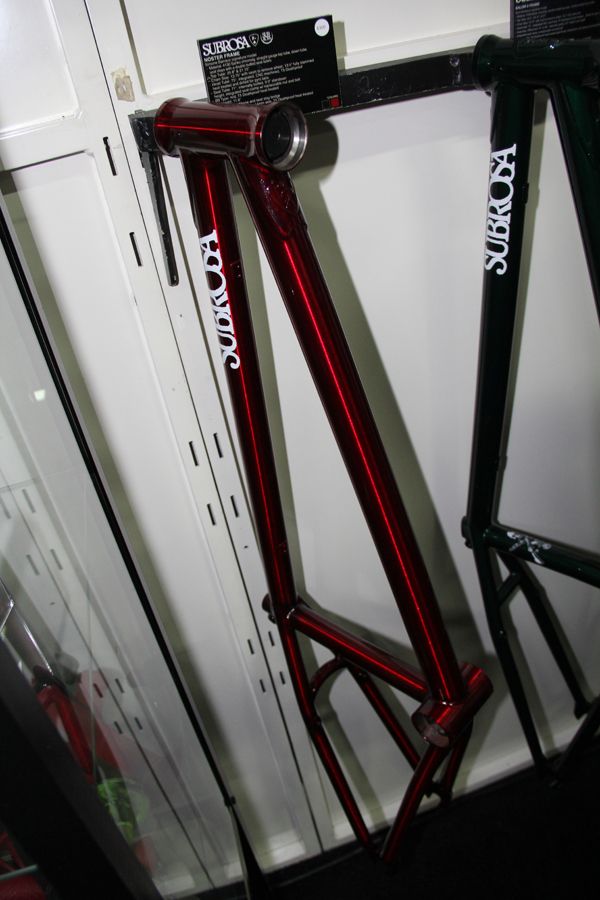 They have updated Simone Barraco's signature frame a bit!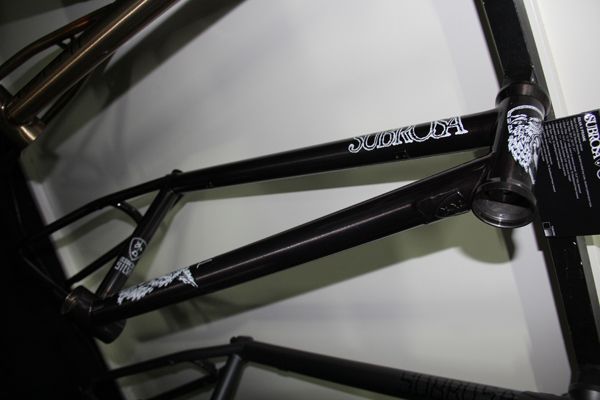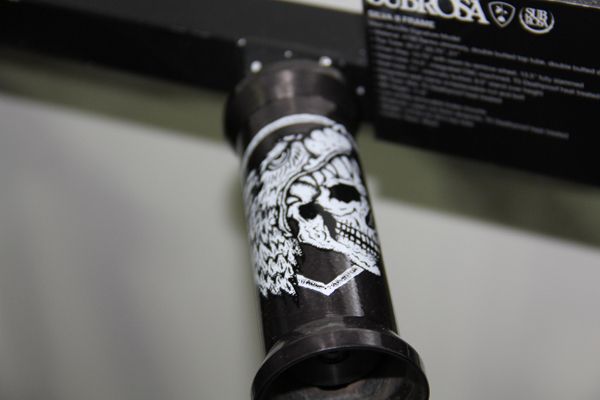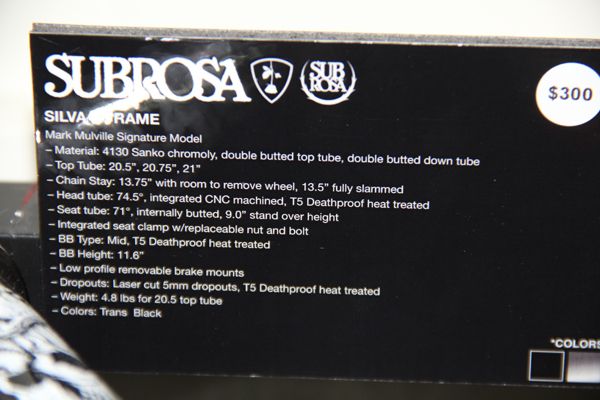 Mark Mulville's signature Silva frame had a bit of a face lift. A few changes to the frame and some sick graphics. This is looking good!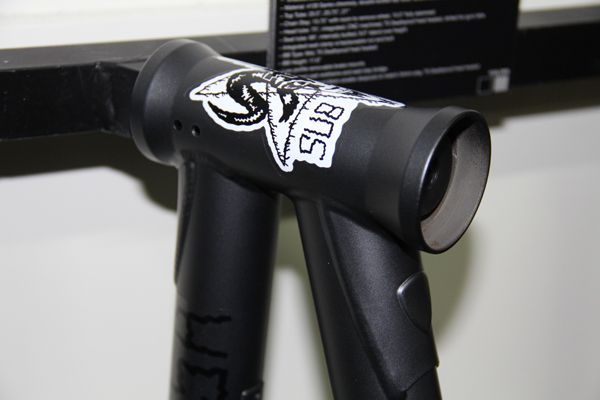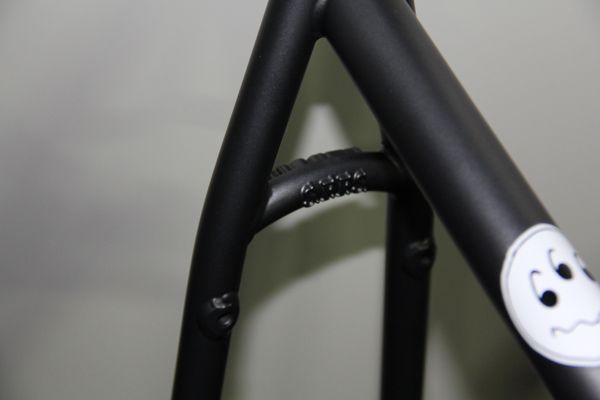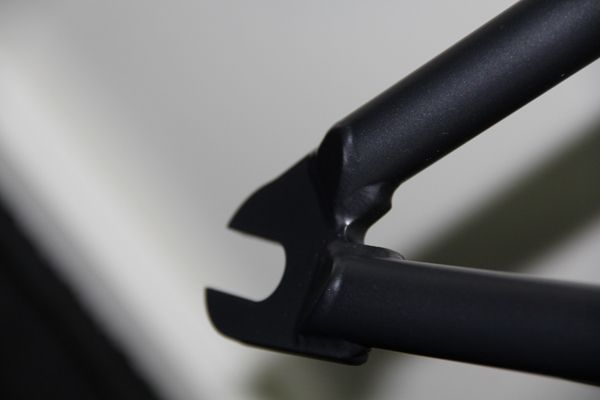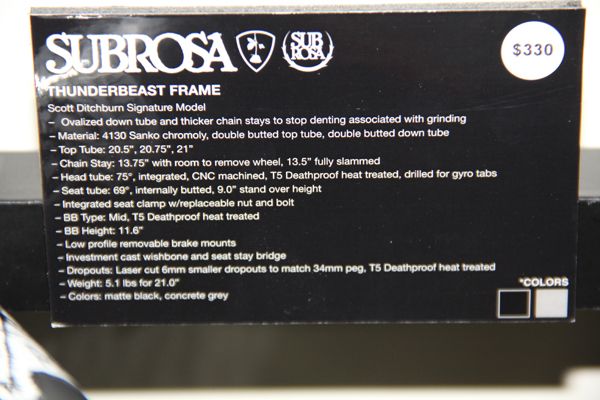 Scott Ditchburn's new Signature Thunder Beast frame not only has a badass name, but it's looking real dialed.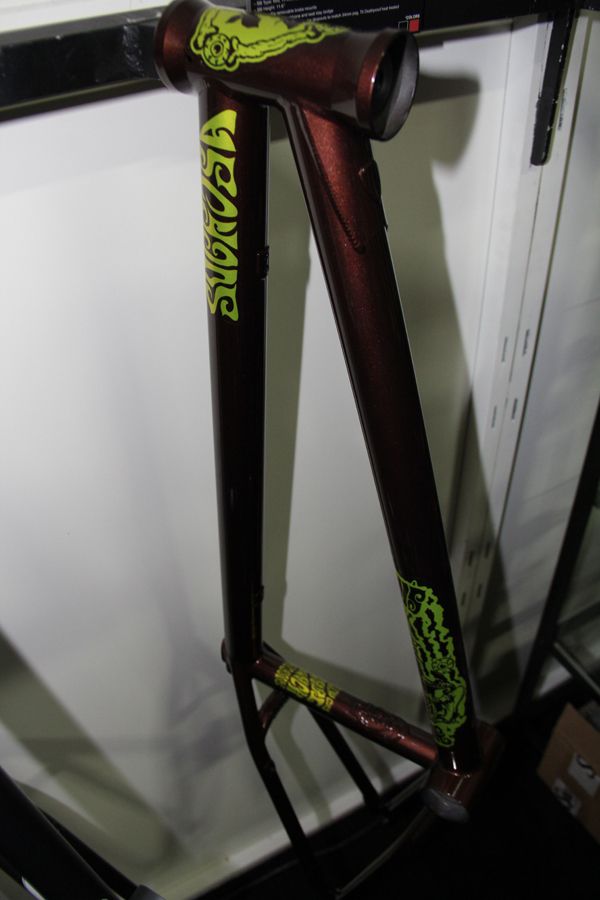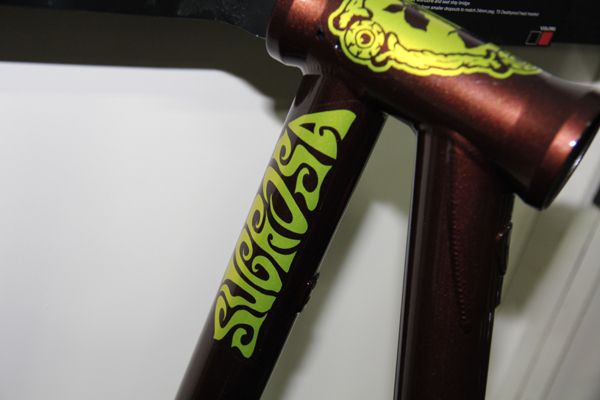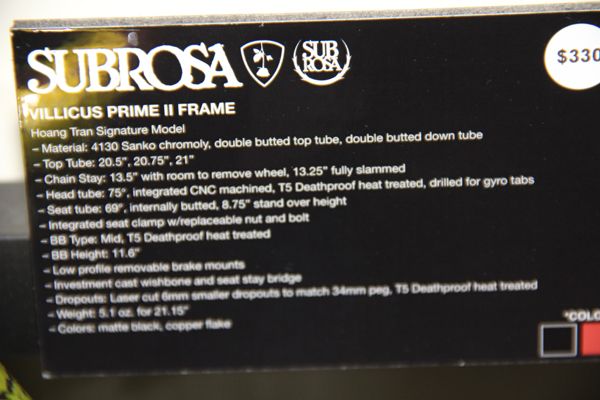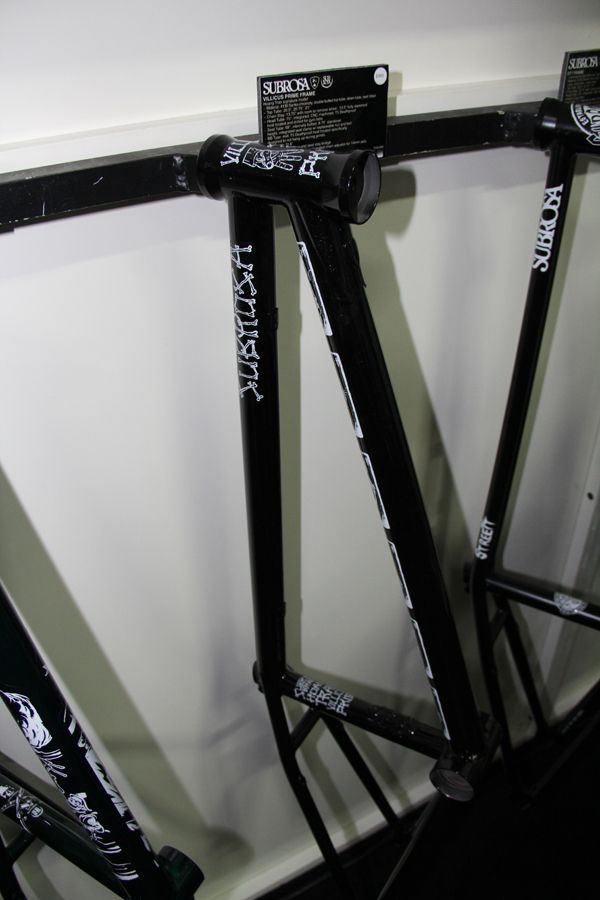 Hoang Tran's signature Villicus Prime frame has been updated a bit, a fresh coat of paint and some wild graphics for 2014.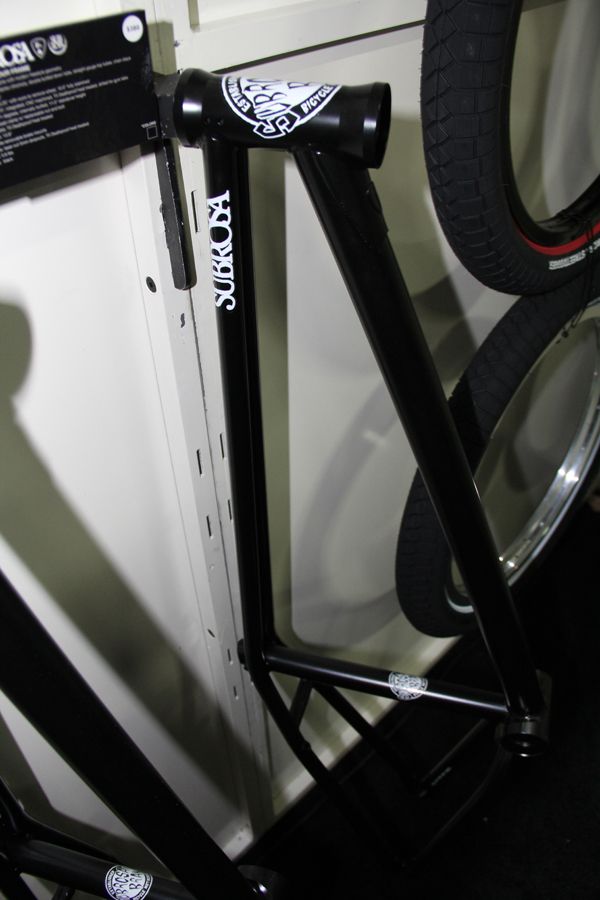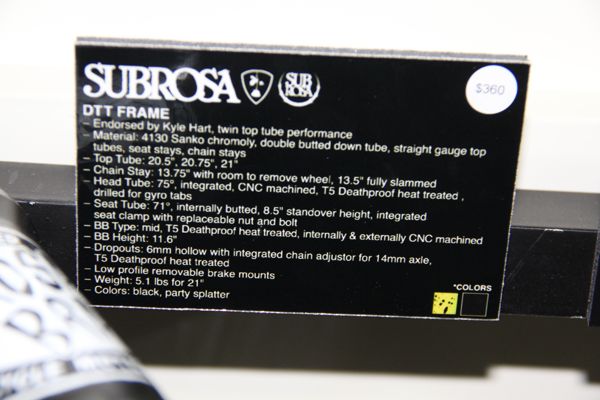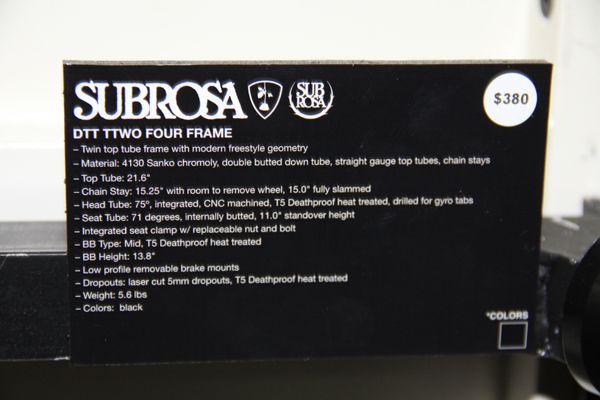 The Classic double top tube! Regular and 24″ top tubes!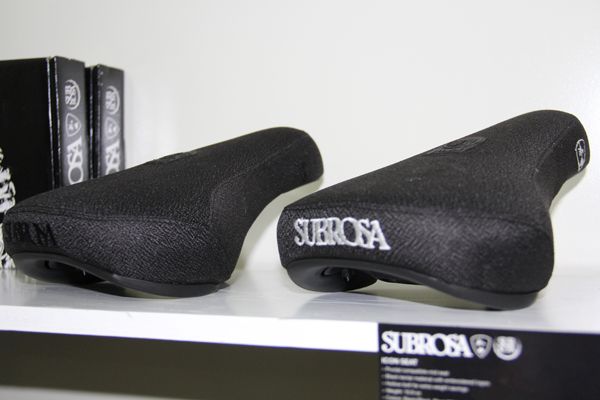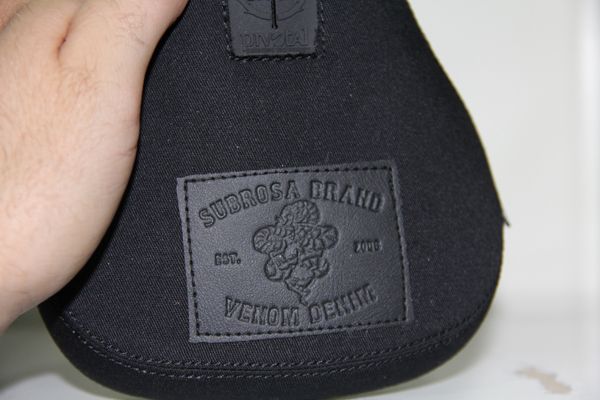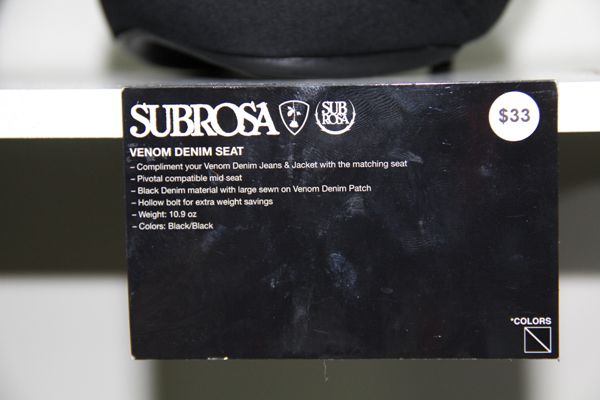 Fresh seats for 2014. Really digging that Venom Denim seat.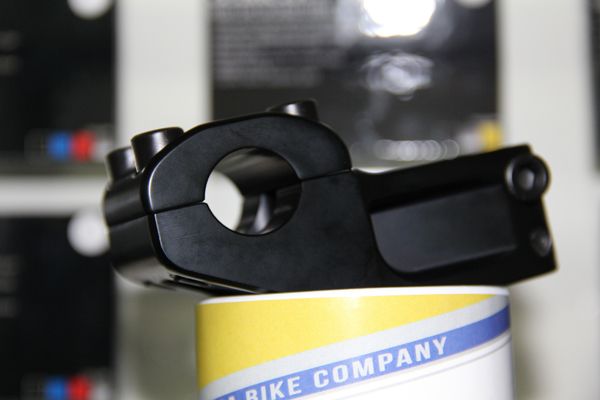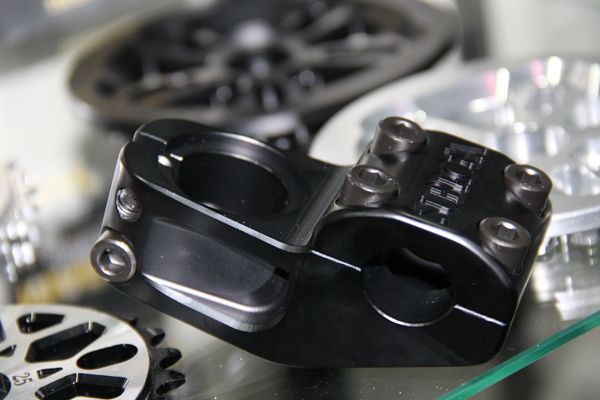 The new High Life Upload stem.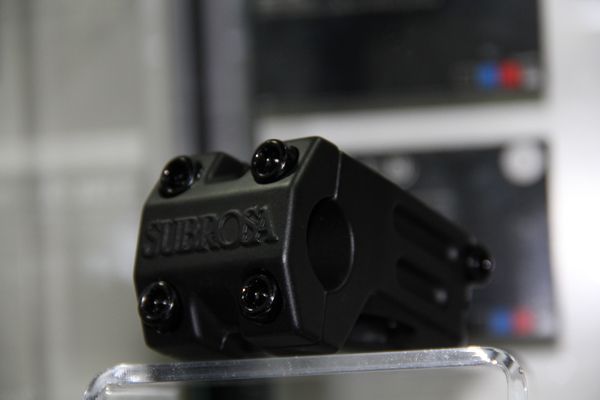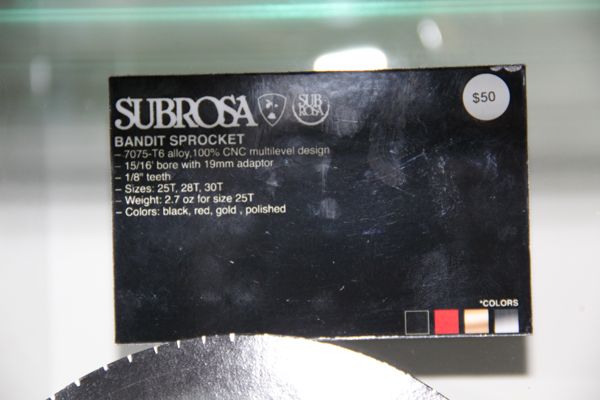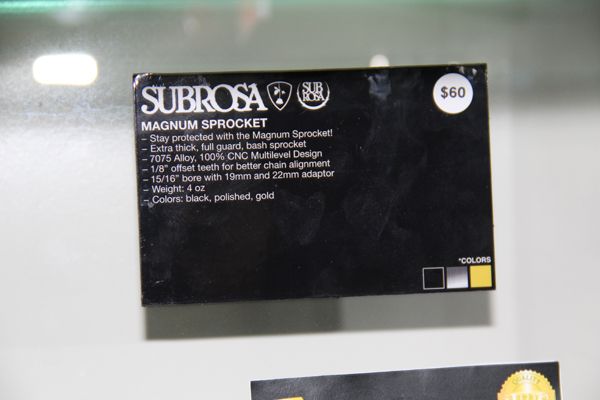 Sprockets!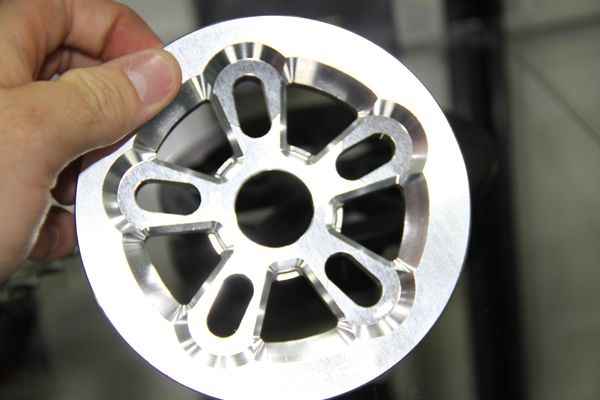 The full guard is coming back so strong. Here's a look at what Subrosa is working on. Plenty of half link chain clearance.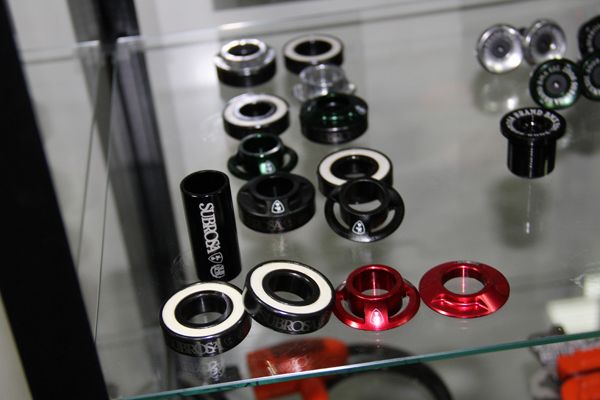 Headsets and bottom brackets.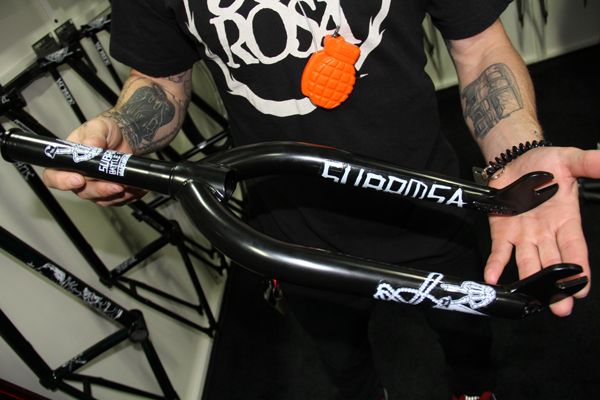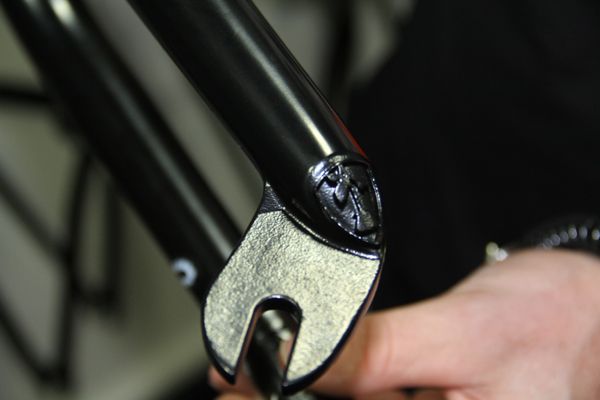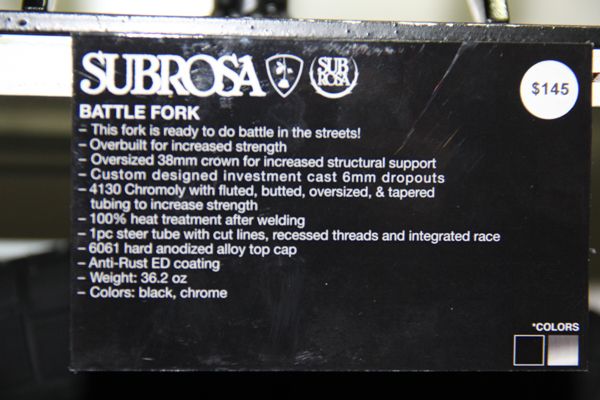 The Battle fork is similar to the new Inceptiv fork from Shadow, but there are some noticeable aesthetic differences. Looks solid!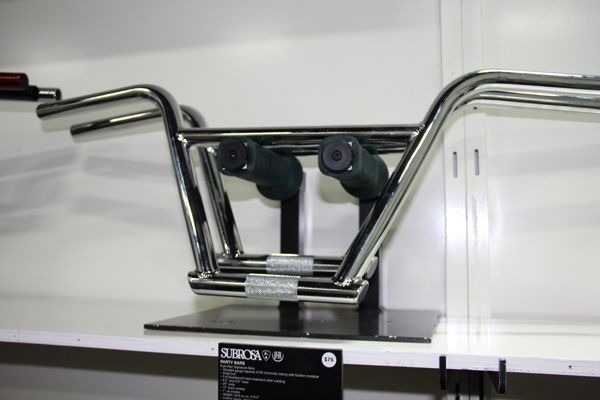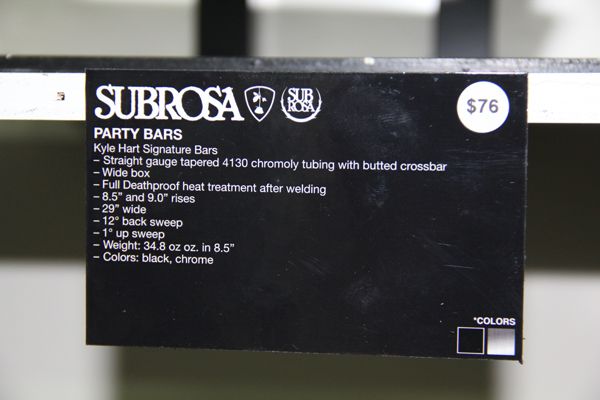 Kyle Hart is partying somewhere.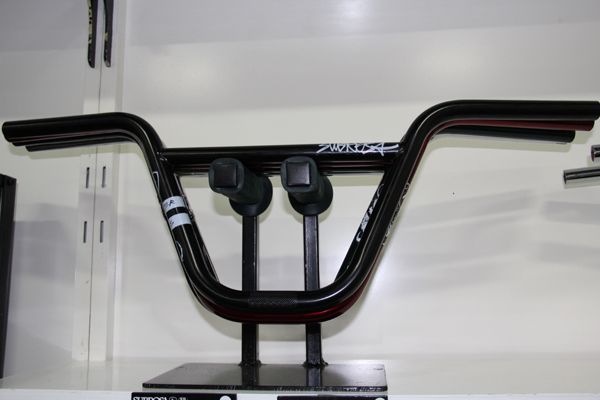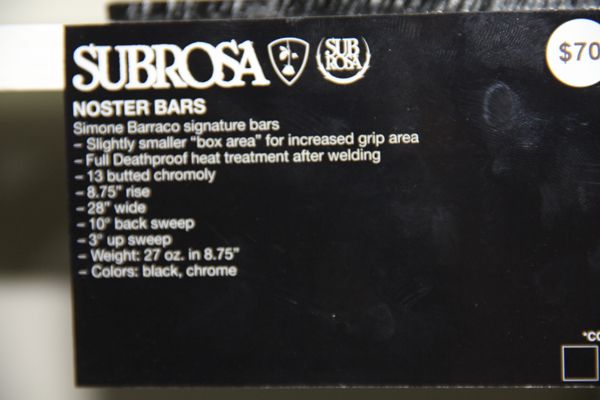 Simone Barraco signature Noster bars!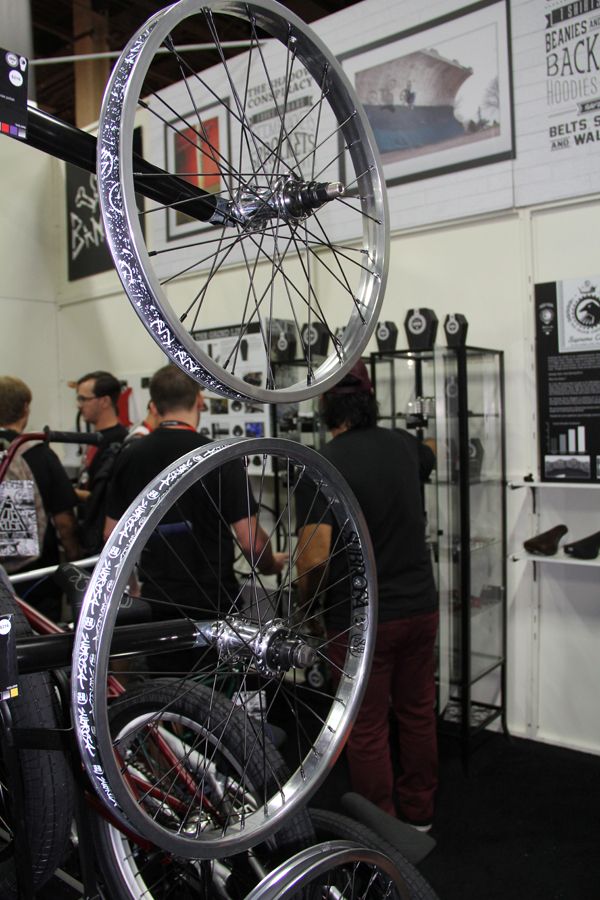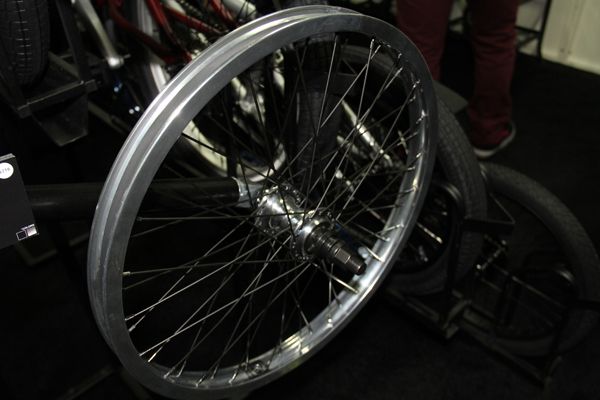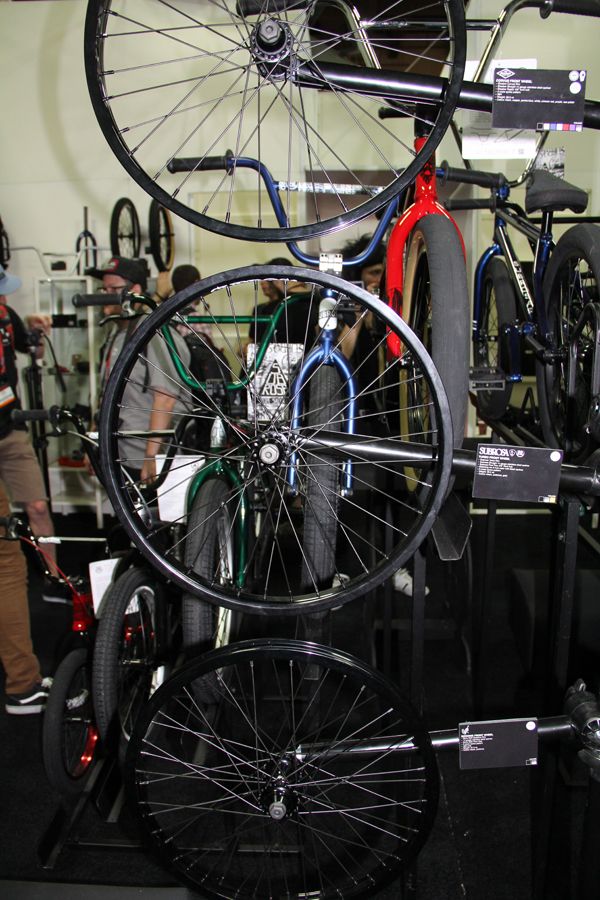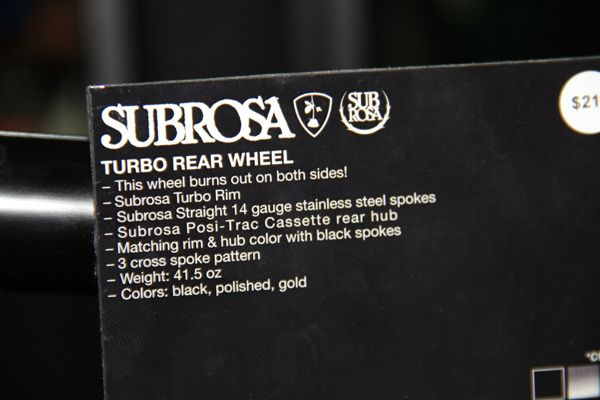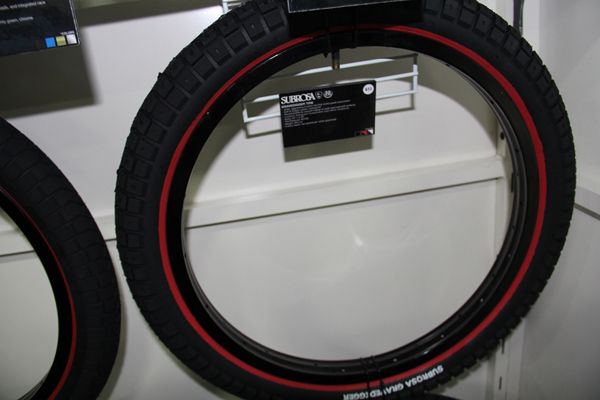 A little color on the tires!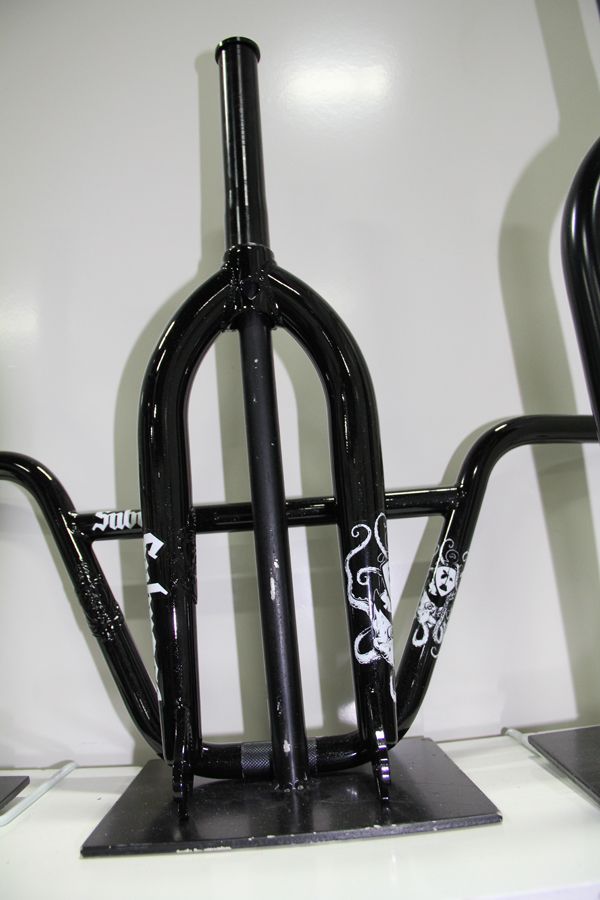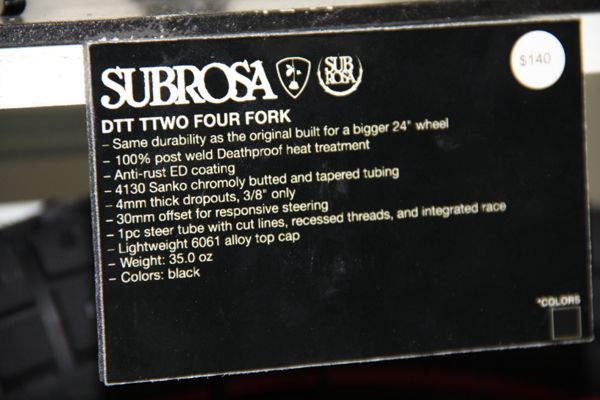 Fork Off!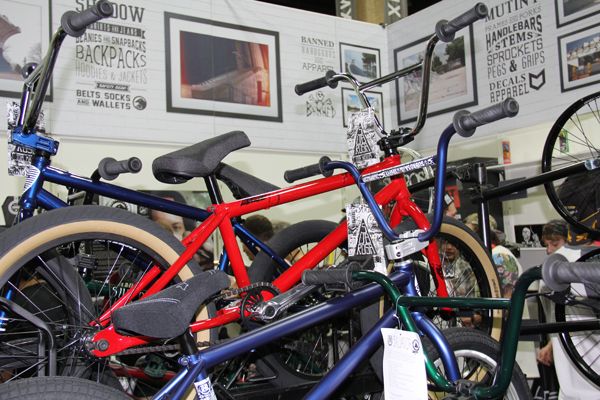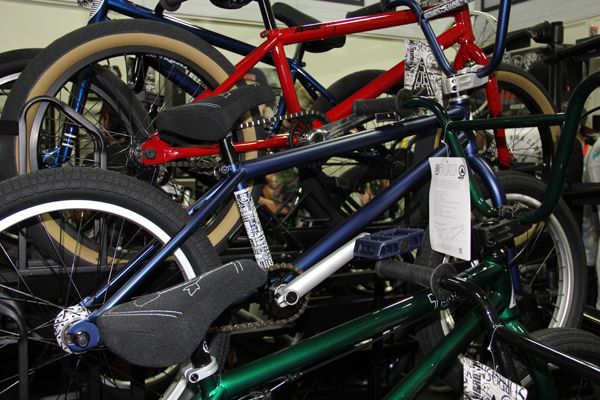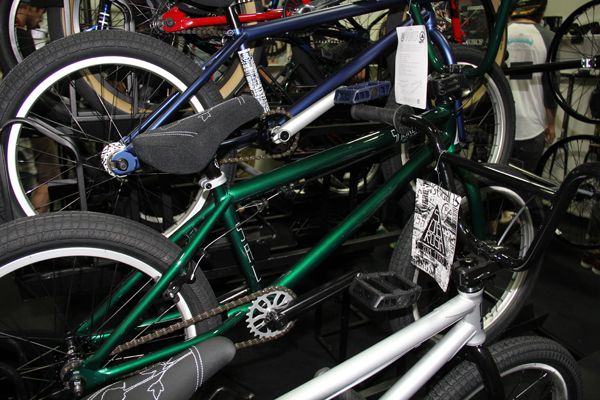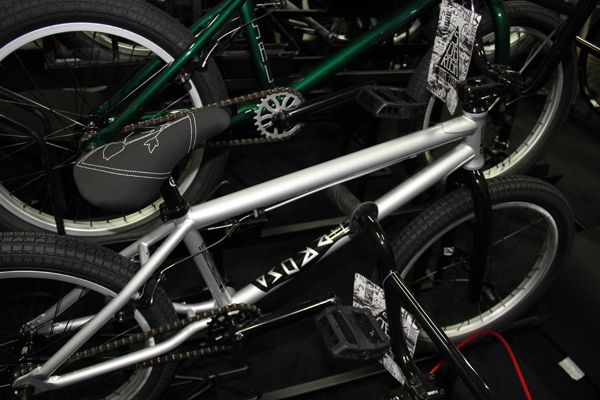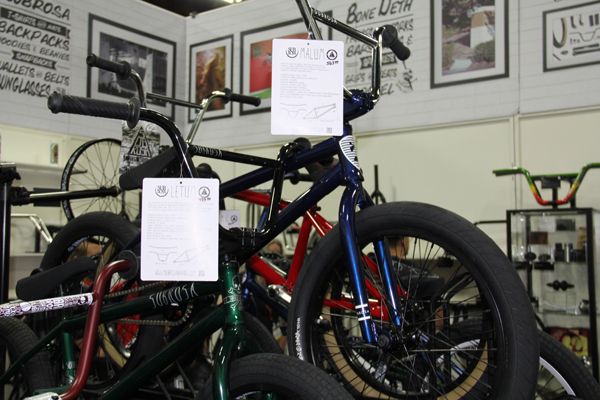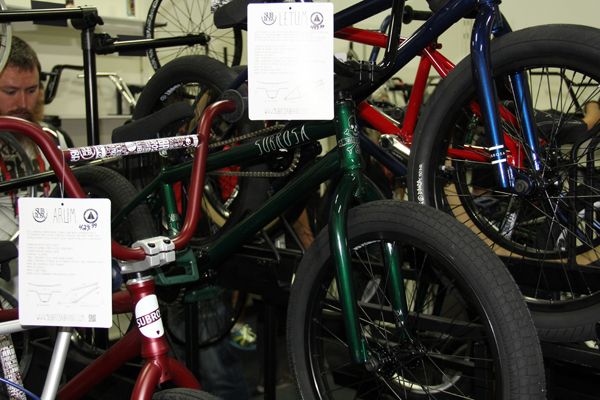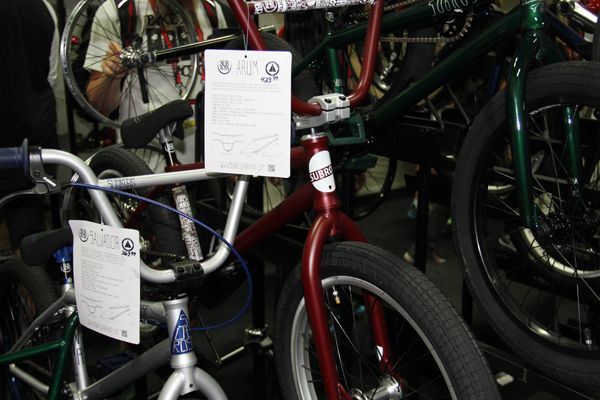 Quick glance at the 2014 complete bikes. It was getting crowded in there! haha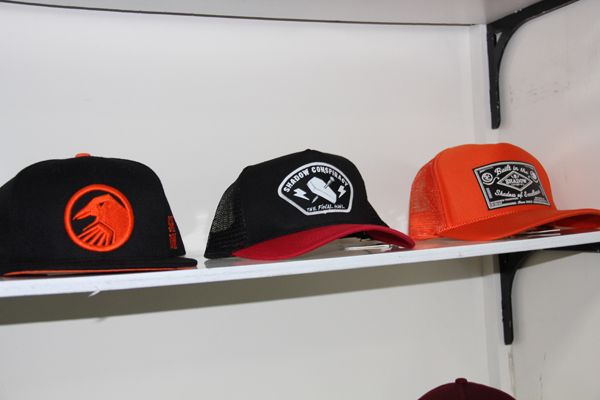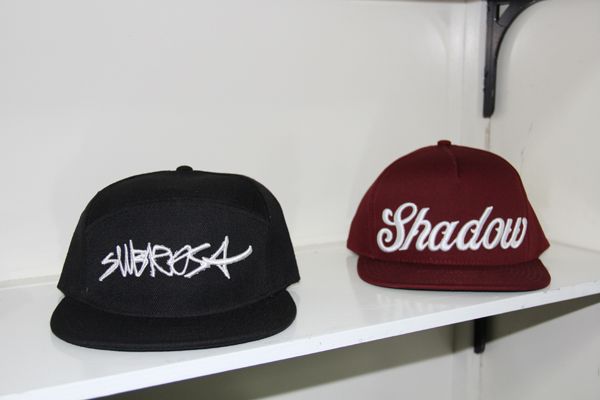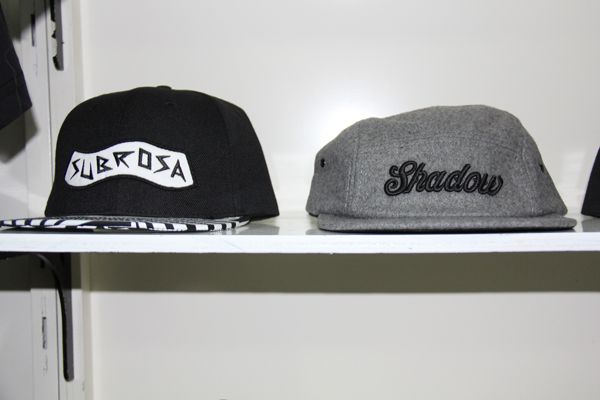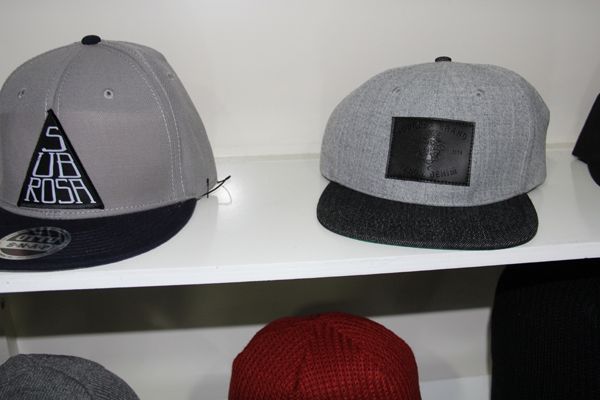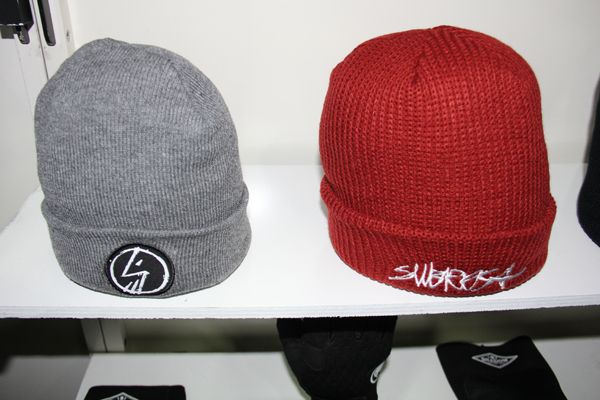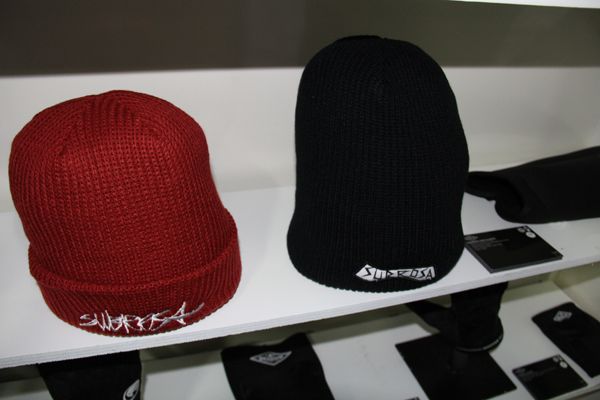 Shadow and Subrosa hats!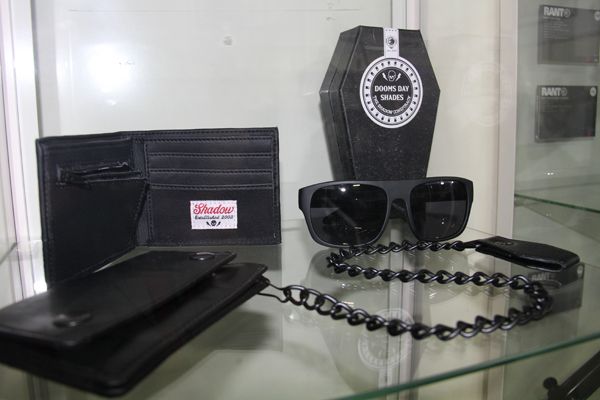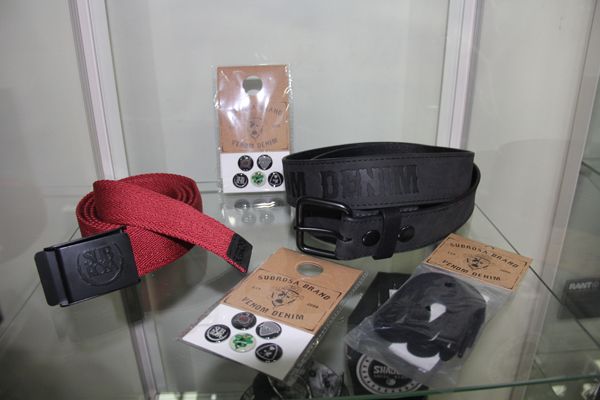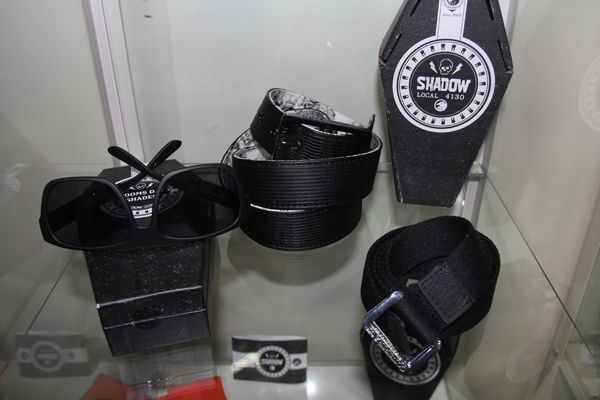 Shadow and Subrosa apparel.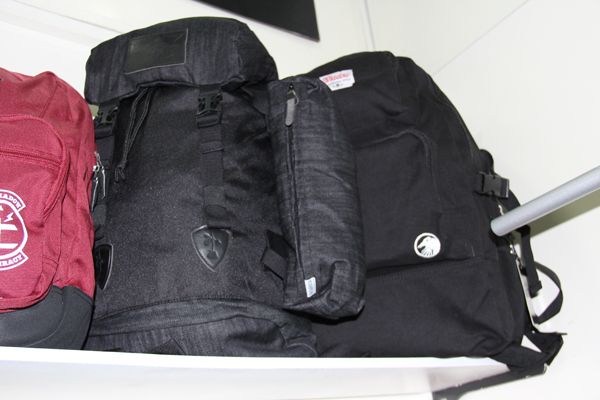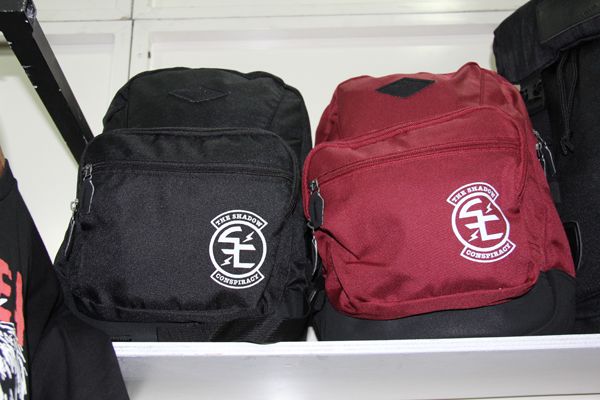 Back packs from Shadow and Subrosa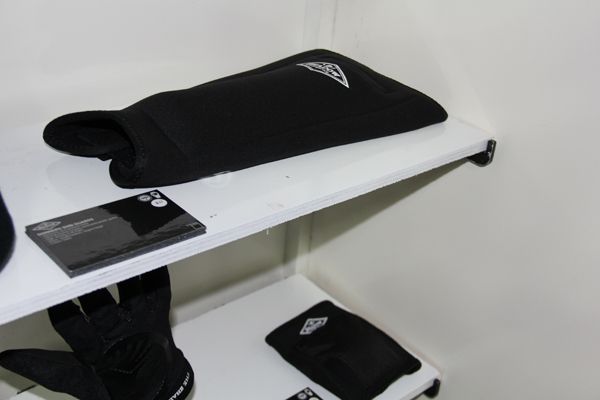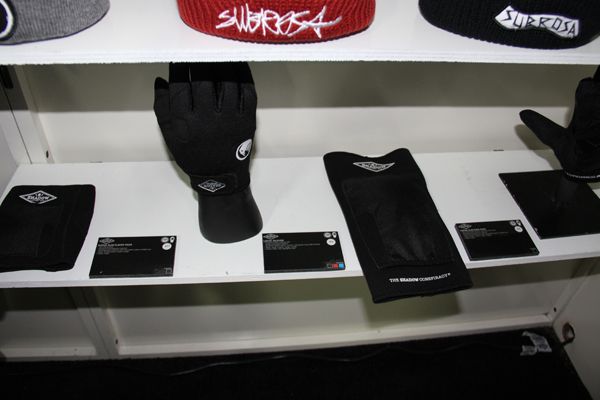 Padding!
That wraps up the Subrosa stuff! I should mention that photo of the square bars were just a joke and they are NOT happening… If you fell for that one… I'm sorry, haha.
You can find out more about Subrosa and their products on their website — SubrosaBrand.com!