Prior to Interbike, I had talked to Brian Castillo and he had mentioned they had a few new items, but he didn't want to let things out until Interbike, so I was excited to see what was cooking. Now, I thought there would be just a few things… Turns out they had a TON of new items between Volume and Demolition to check out so let's get into this… Oh and don't worry. Brian was fully coherent for this, haha.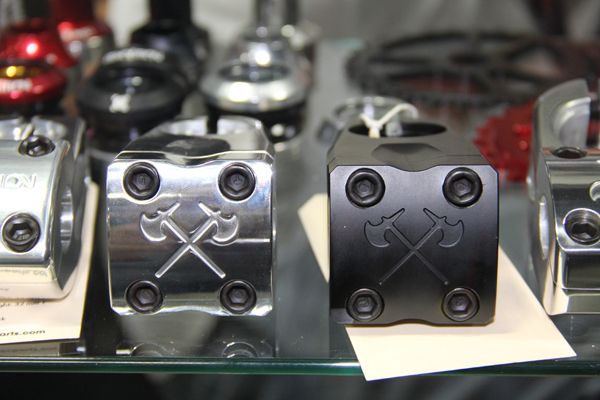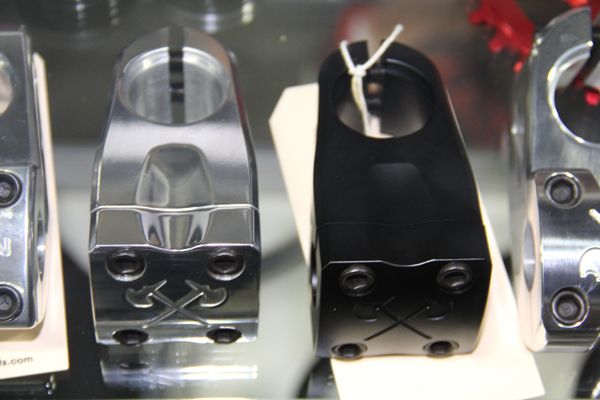 Let's start out with Demolition. This is Kris Fox's signature Stylus stem which is a super appropriate name for his riding.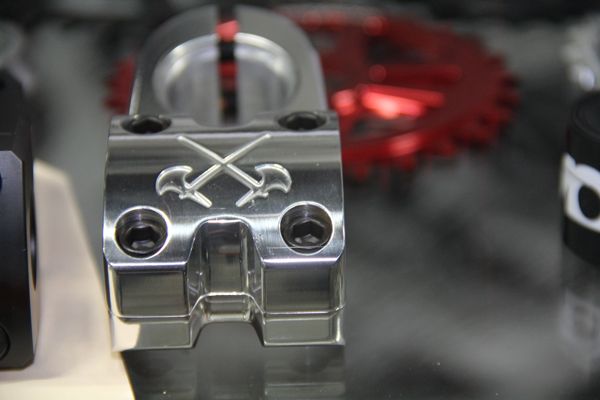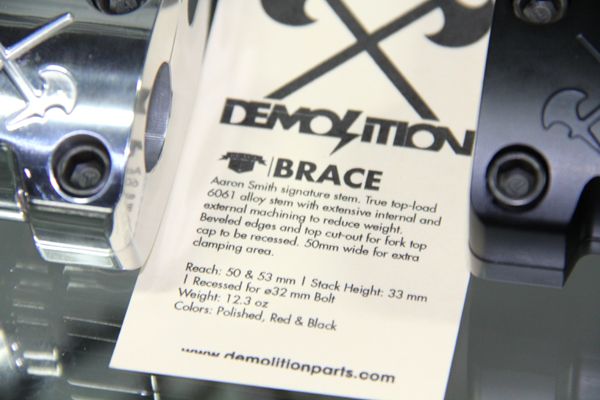 This is the new Aaron Smith Brace top load stem…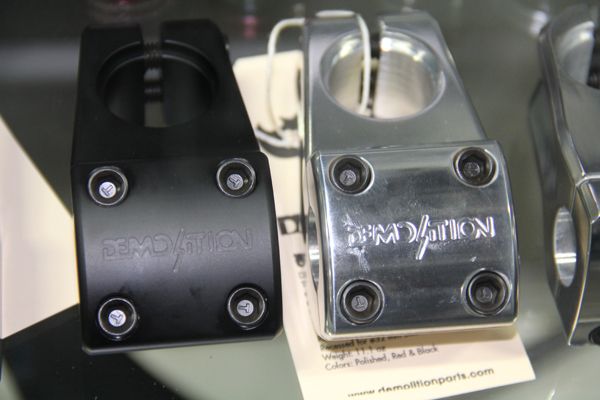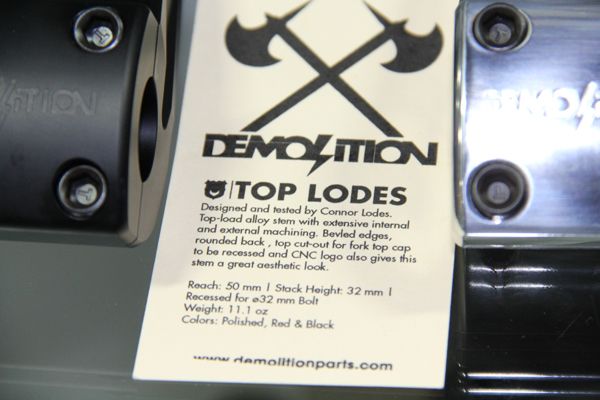 The new Connor Lodes Top Lodes stem!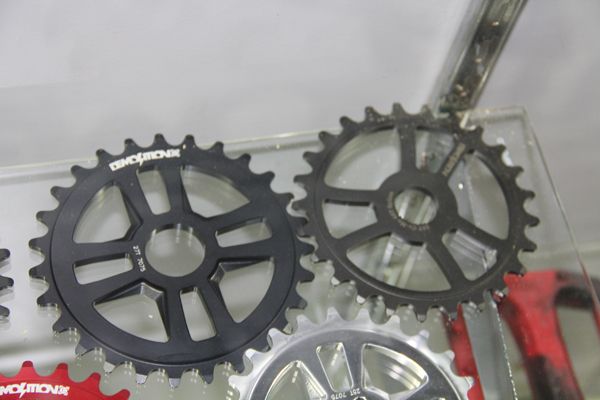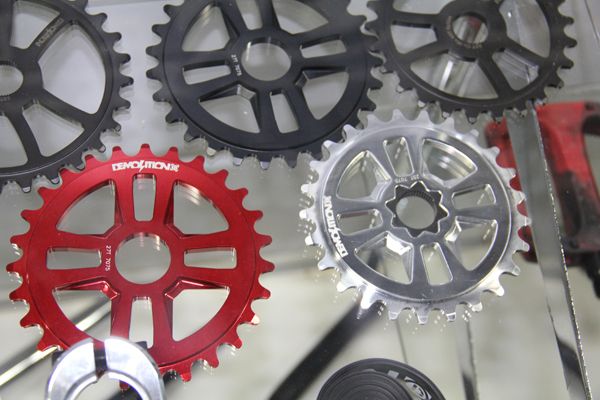 The new sprockets come in regular and spline drive.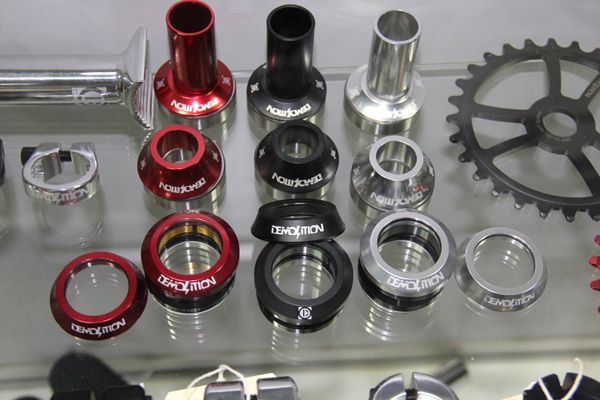 Headsets and bottom brackets.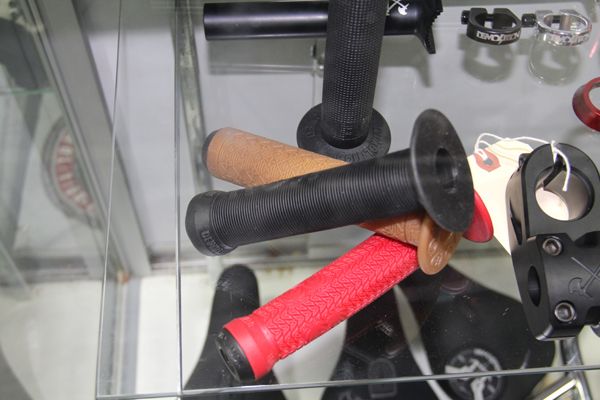 Grippin!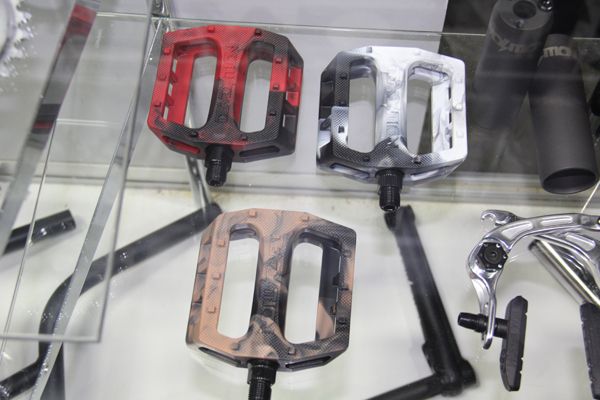 The new marble plastic pedals. You can also get these in a blue and white colorway that will be exclusive through QBMX here in the U.S.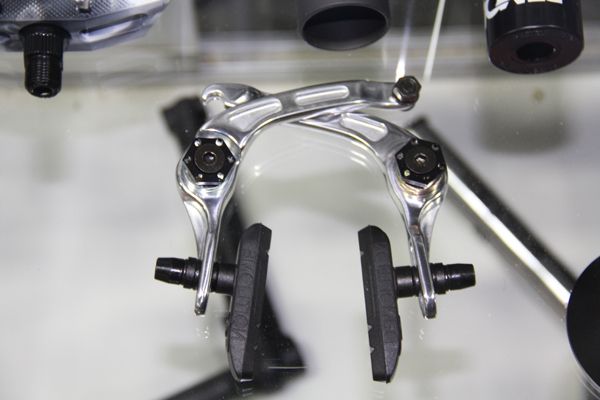 Brakes are always a good thing to see. Vulcans!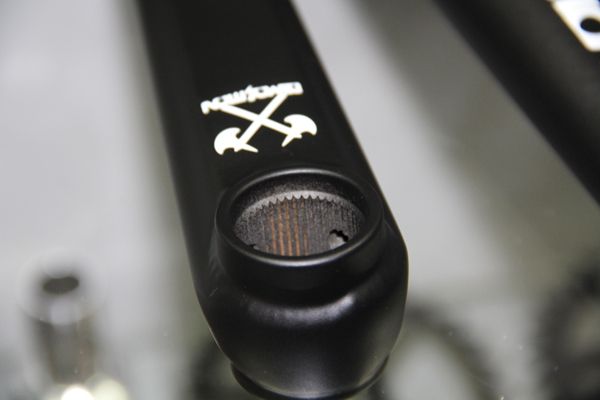 New 24mm cranks! These are based off the Revolt's but built with the bigger spindle for even more strength!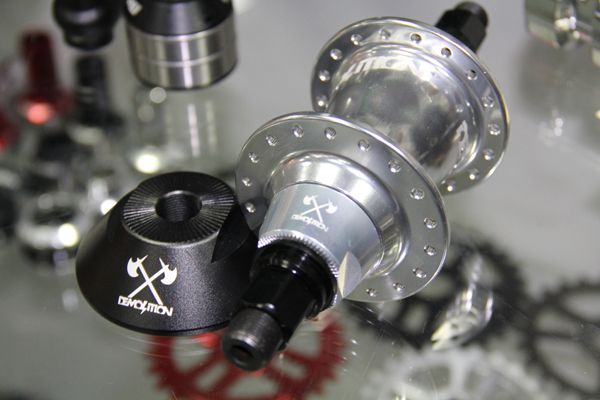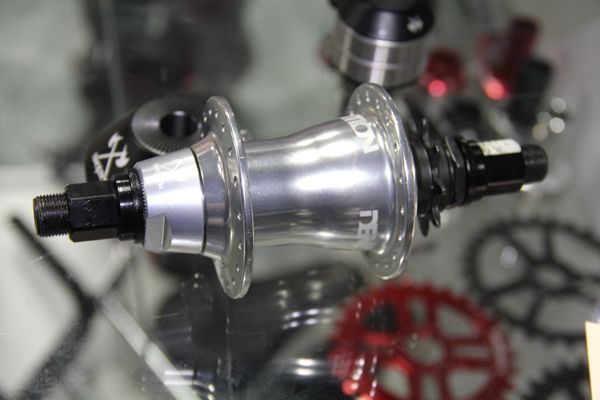 The new Rotator freecoaster that they kept pretty hush, hush up until recently. This looks real good.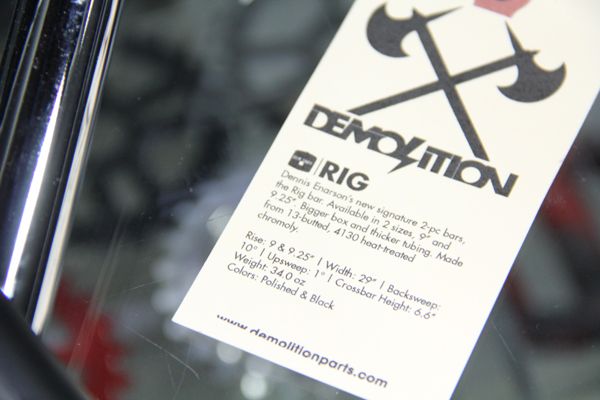 Dennis Enarson's new line from Demolition is called the "Rig" line. Starting out with these big 9.25″ rise bars.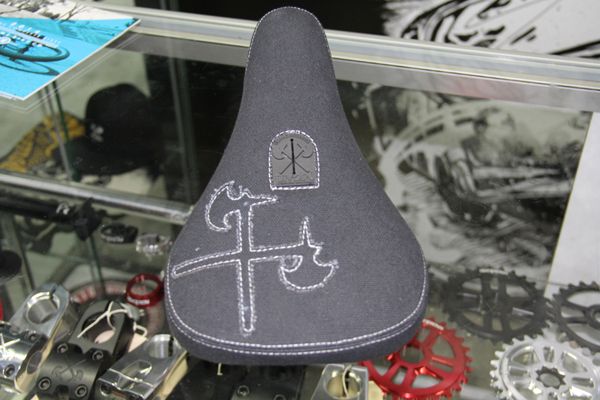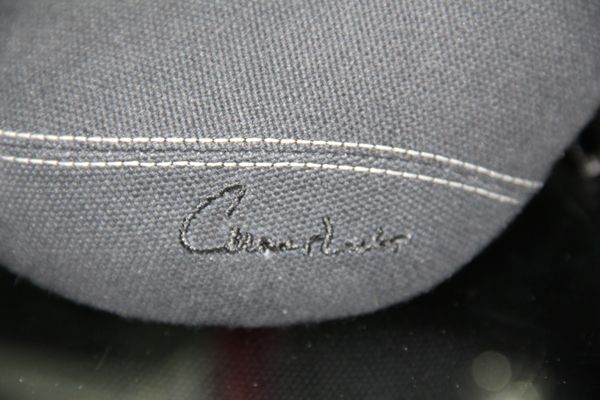 New Connor Lodes pivotal seat!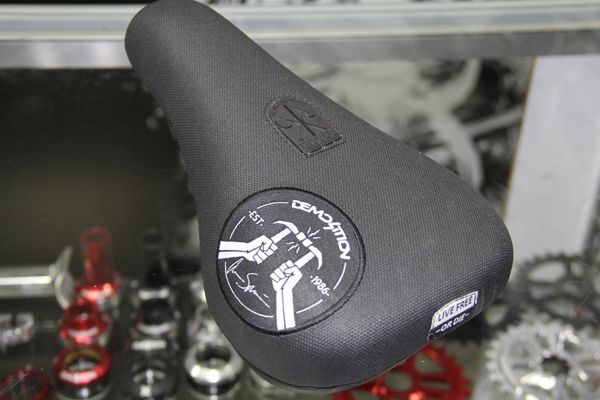 New Aaron Smith pivotal seat.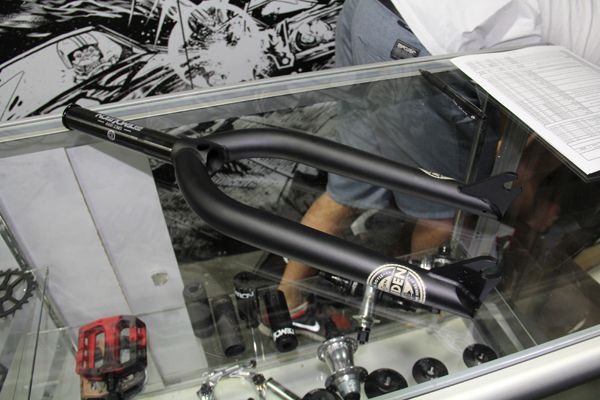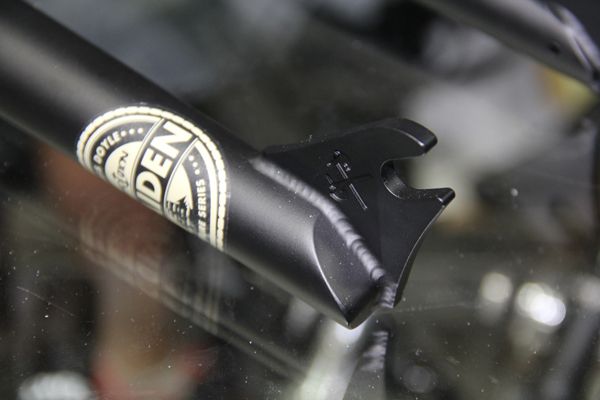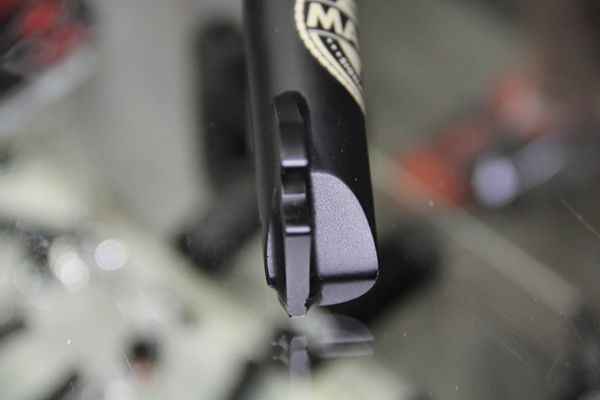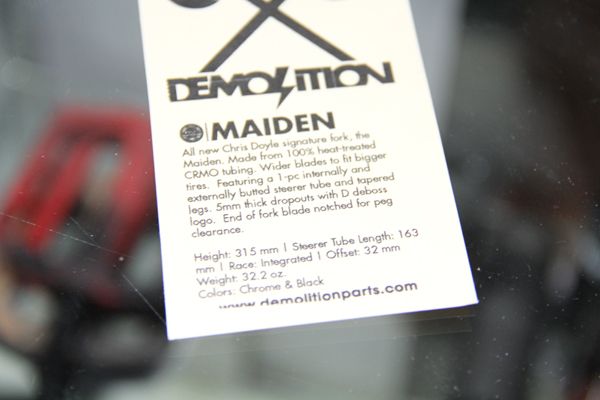 They've decided to retire the Concorde fork and revamp with a new Maiden fork for Chris Doyle. Stoked on this!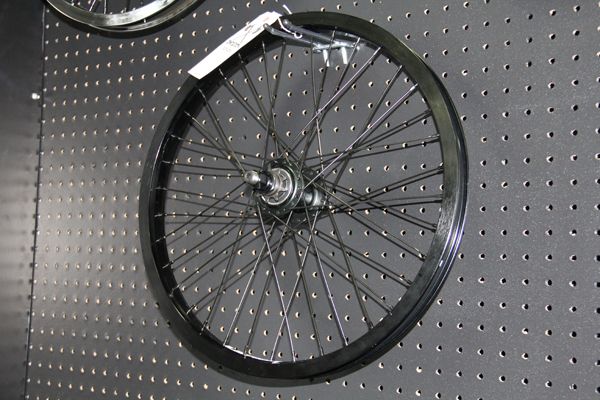 The Rotator freecoaster will be available in a complete wheel as well!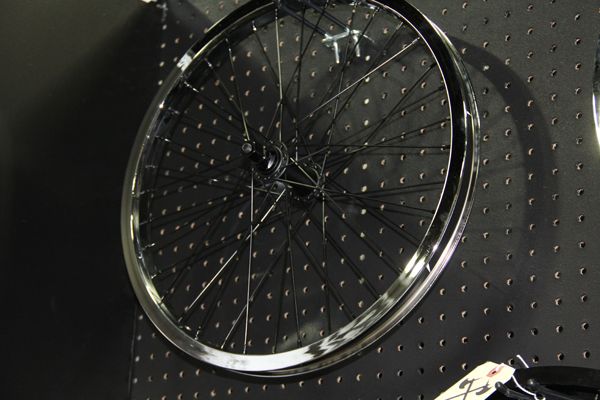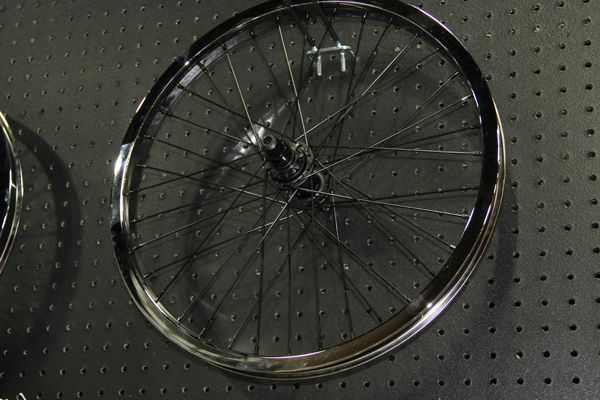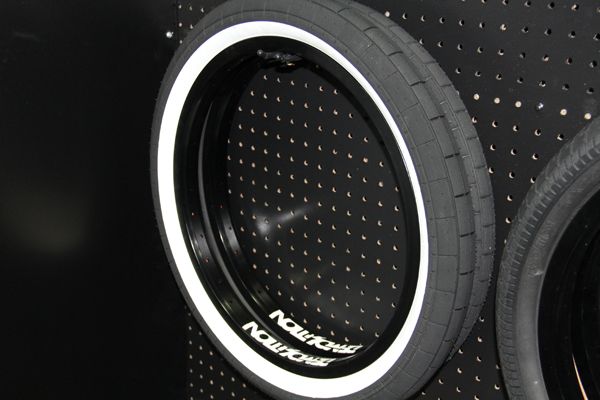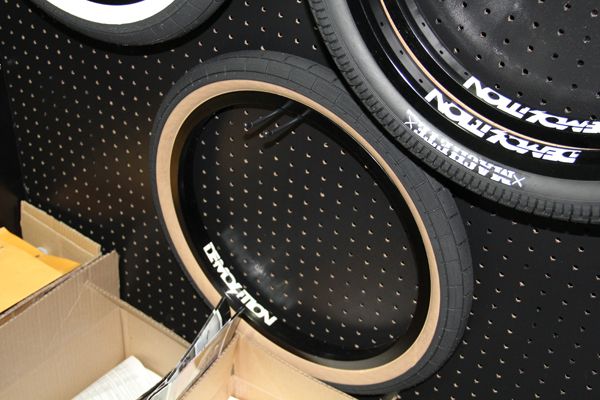 Complete wheels and tires.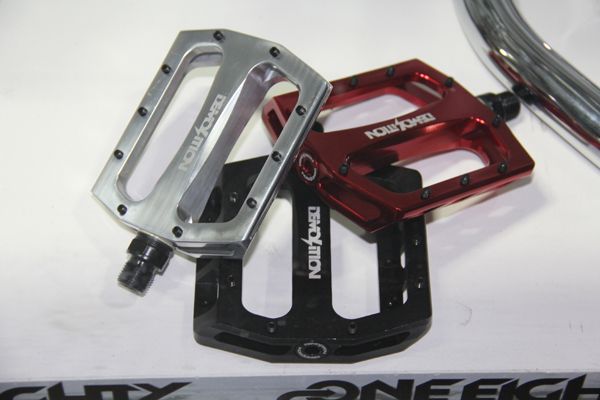 I'm all for metal pedals. Troopers!
Also available in a plastic version.
Hub guards for all of their hubs. I forgot to mention there is a drive side guard for the freecoaster as well!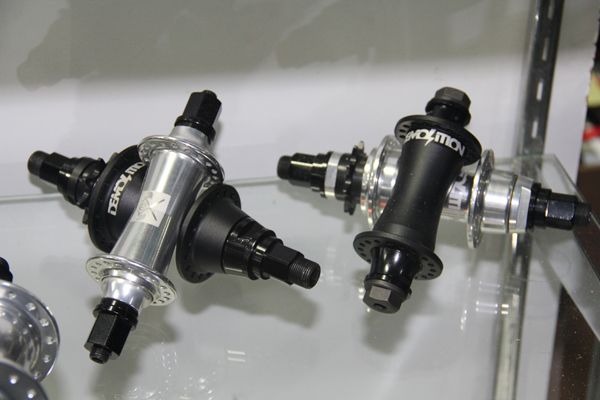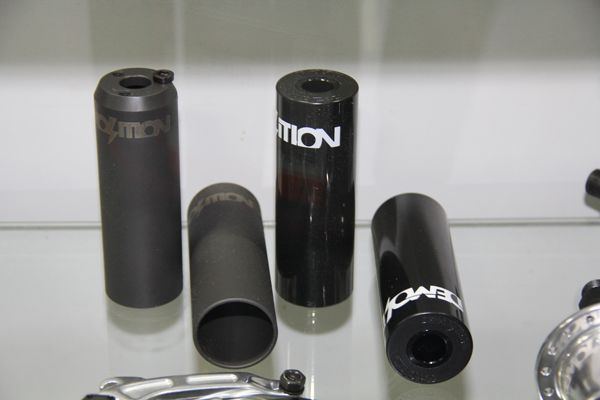 Hubs and pegs! They've got the plastics and metal pegs like they have for years.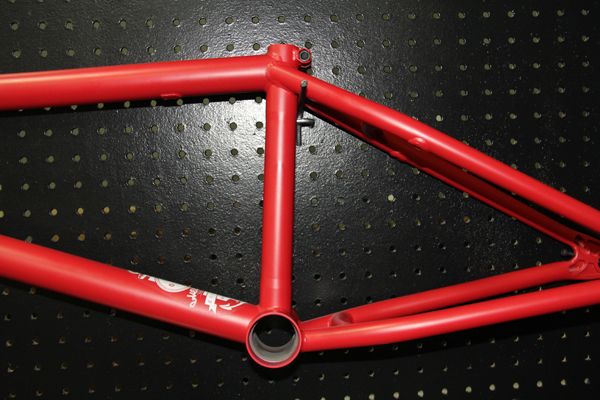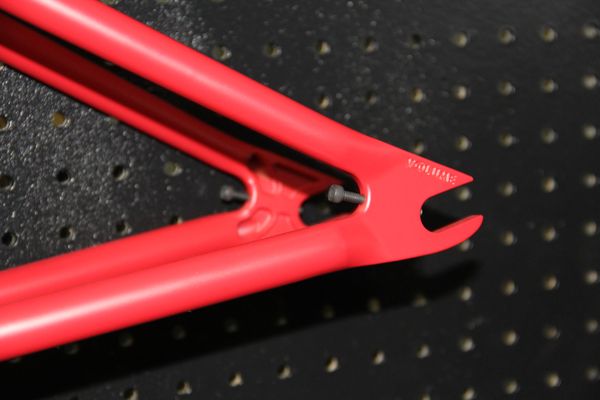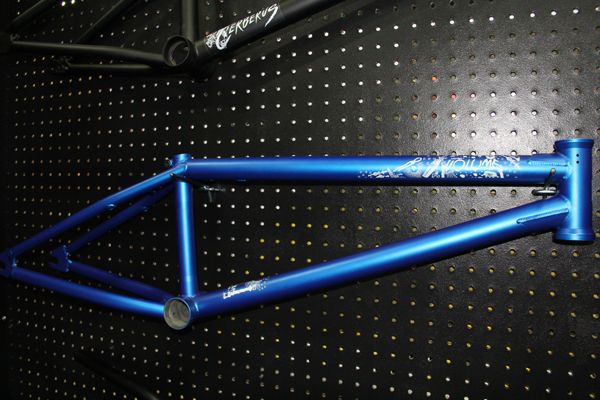 I had a feeling this was coming… Broc Raiford signature Vessel frame due out SOON.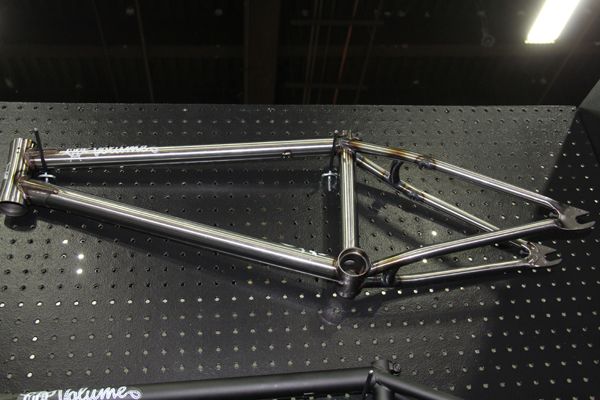 Bermuda!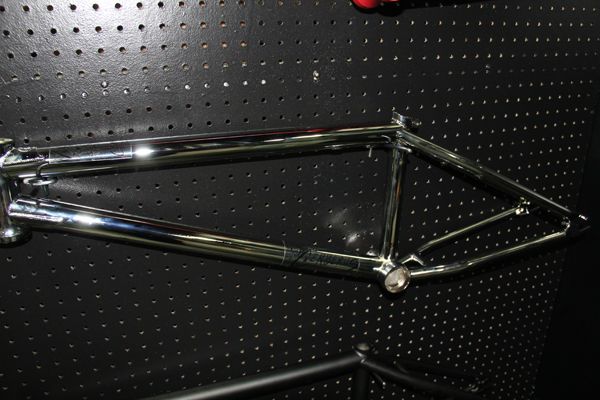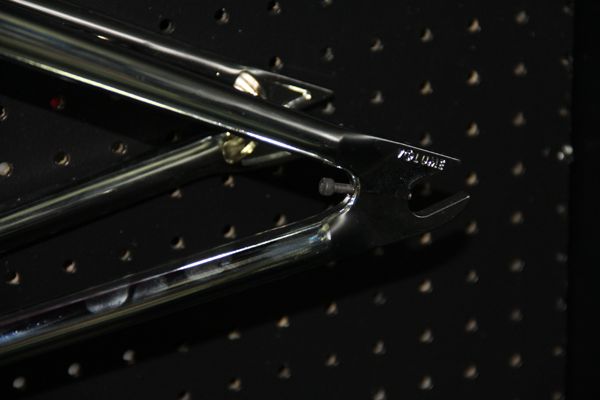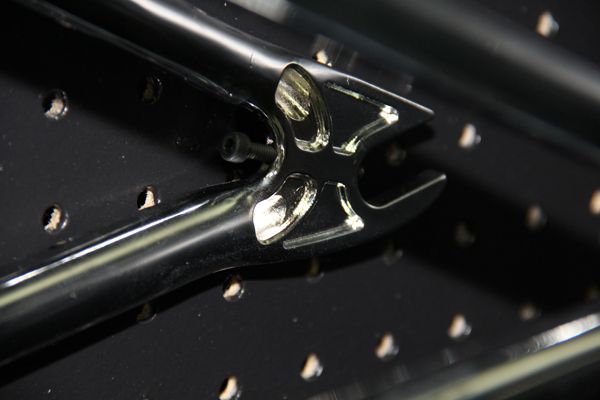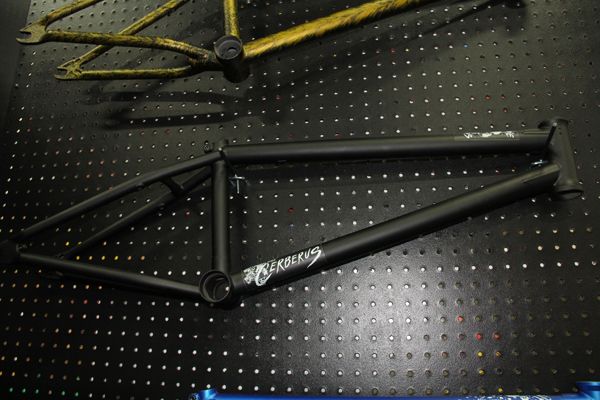 Jason Enns' 5th signature frame, the Cerberus!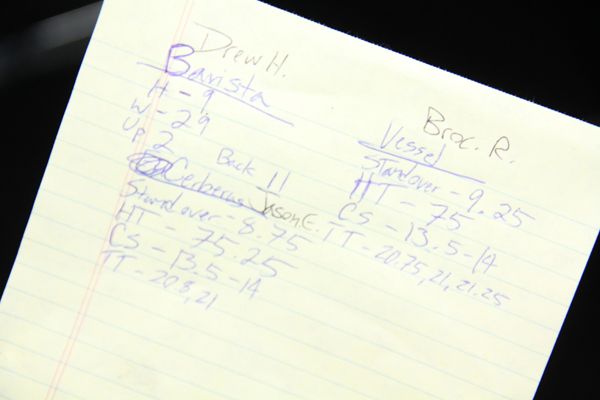 A few of the specs for the Vessel and Cerberus frame along with the new Drew Hosselton Barista bar that is below.
Barista!
Bourban Street!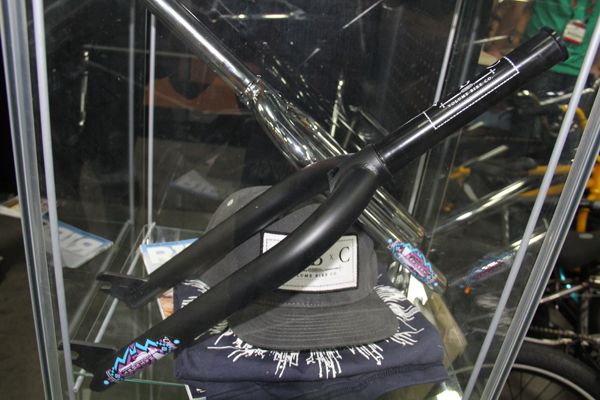 Hatchet fork!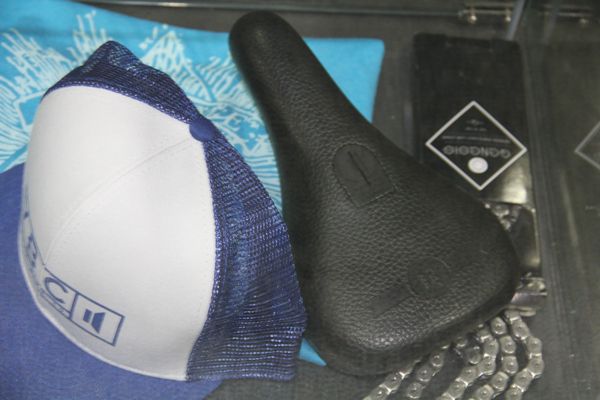 Can't remember if this is a signature seat at all, but it looks good.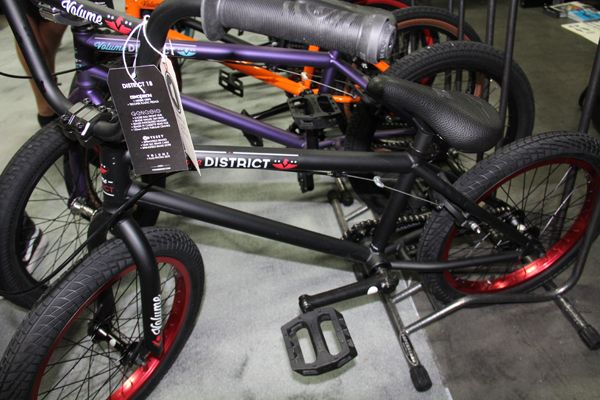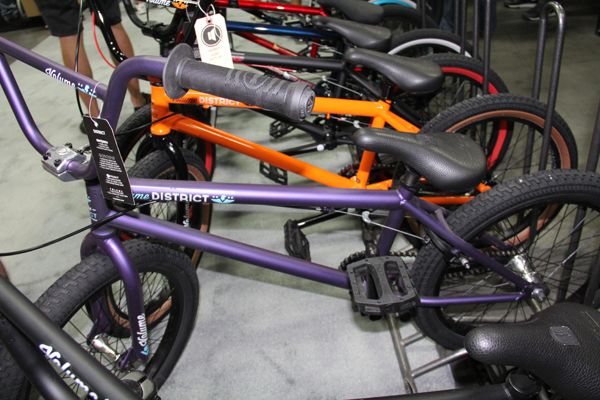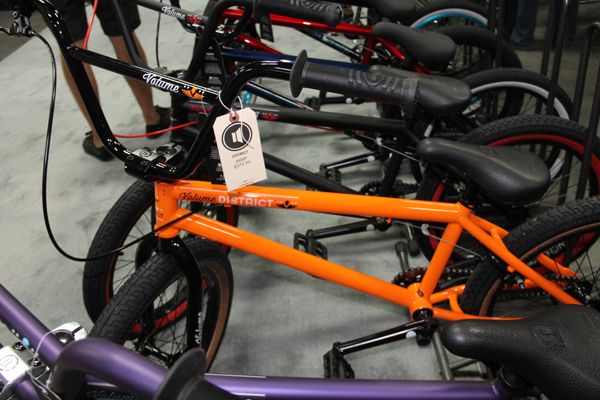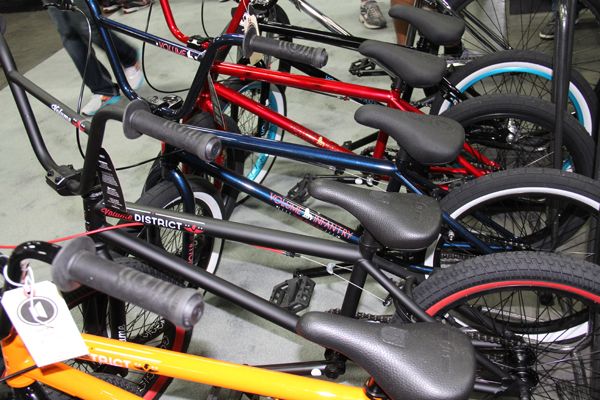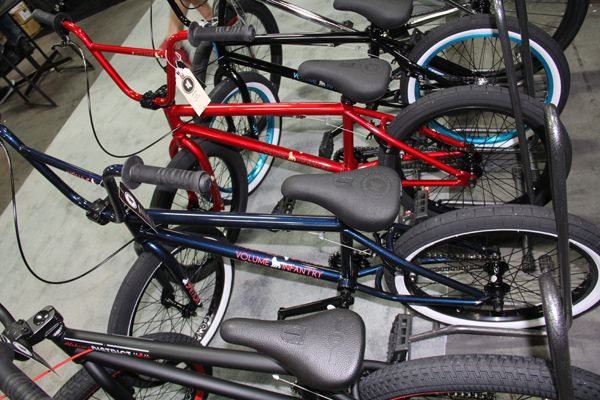 The new District, Infantry and Hessian completes! These bikes really are dialed. Stoked Volume is back to doing completes after so many years off.
Alright, so that wraps up the Volume and Demolition booth! Like I said from the start, they have a ton of new product and it has all turned out damn good.
You can find out more about Volume Bikes by visiting their website — VolumeBikes.com
You can find out more about Demolition by visiting their website — DemolitionParts.com