The next booth was a bit of a confusing walk around this massive event, but well worth the trip! I made my way over to the Wethepeople, Eclat and Almond booth to see what Harry, Rich and Paul had cooking for this year. Going into this one I really expected to see a TON of new product and let me tell you… There's 150 photos from this booth because it was true. Let's DO THIS!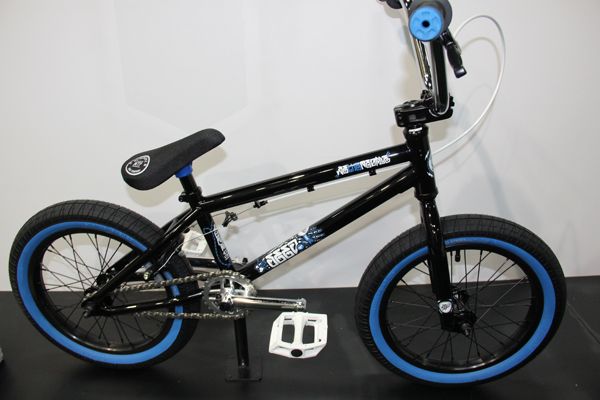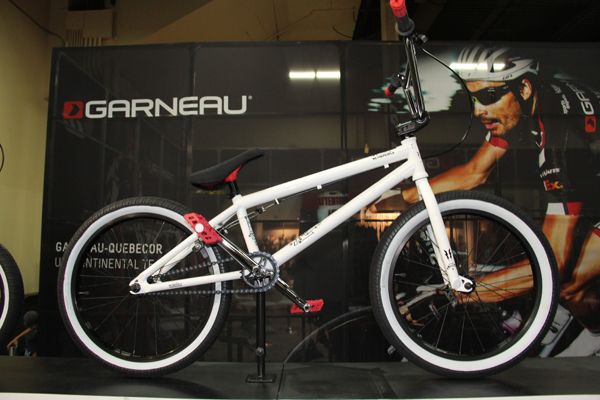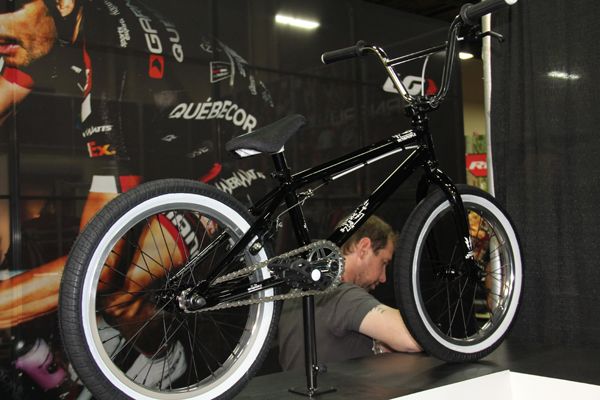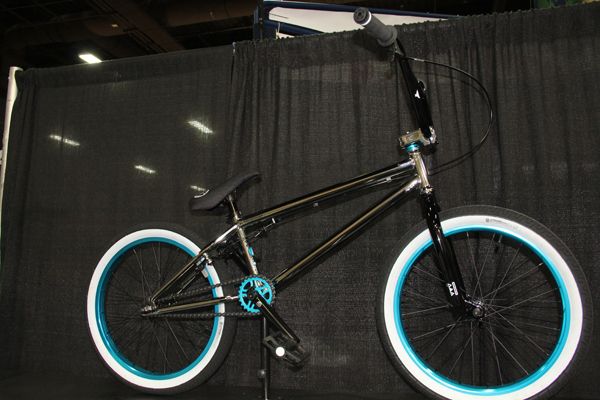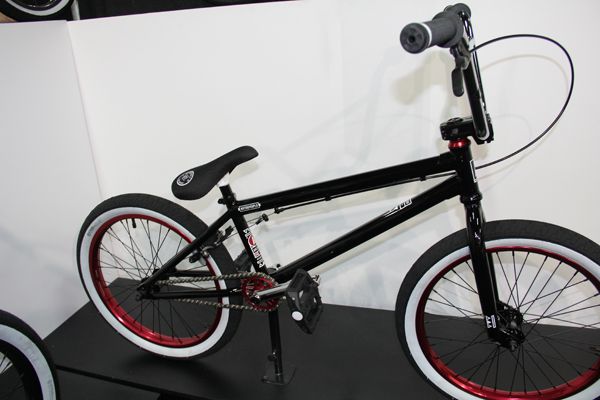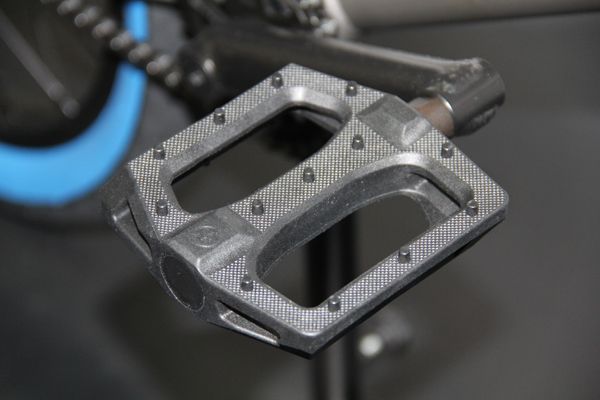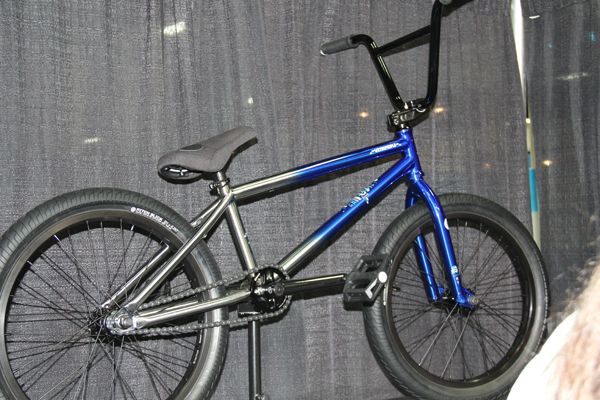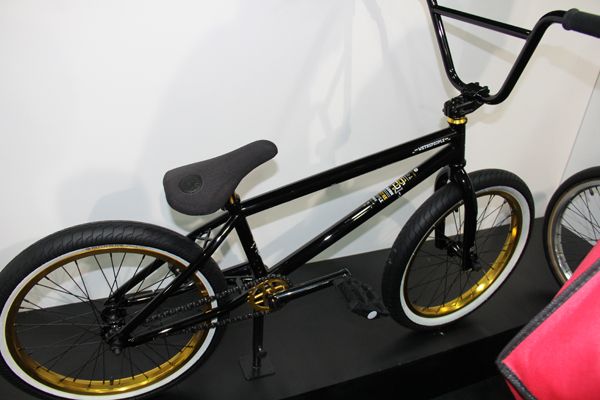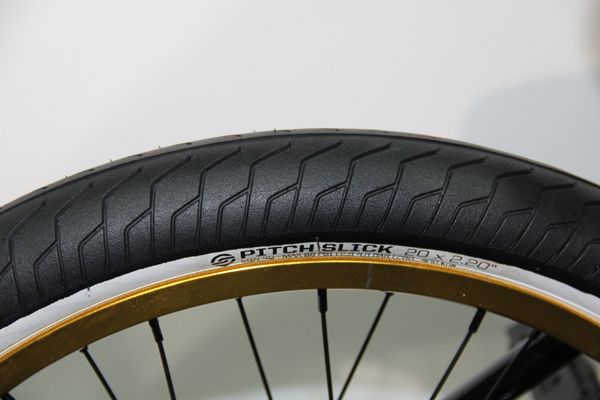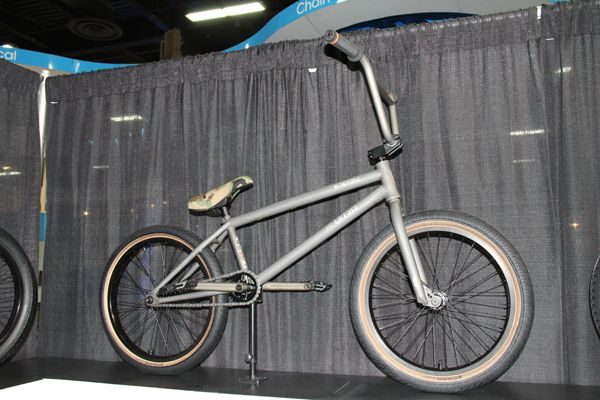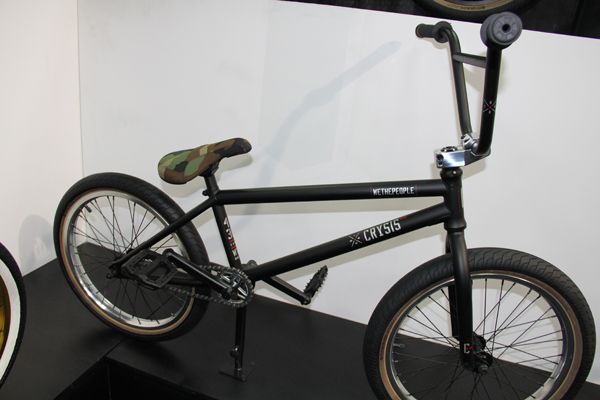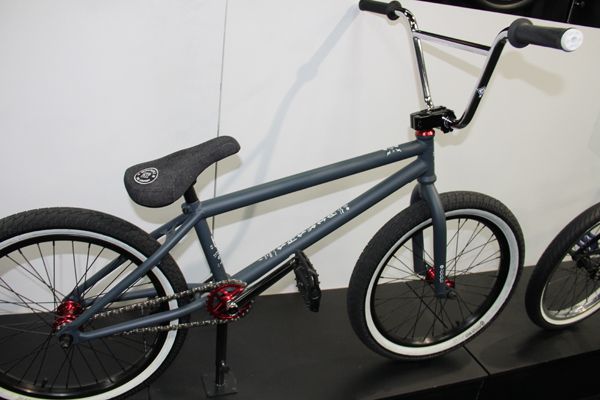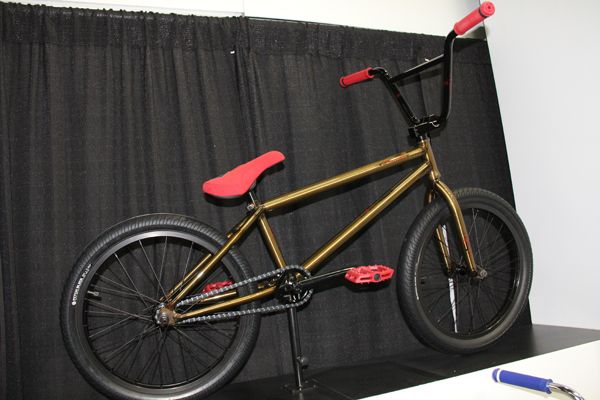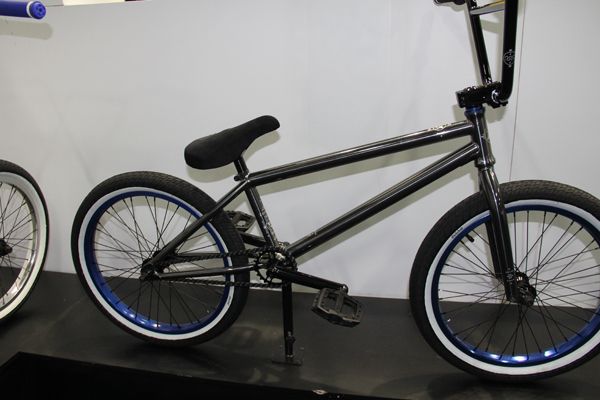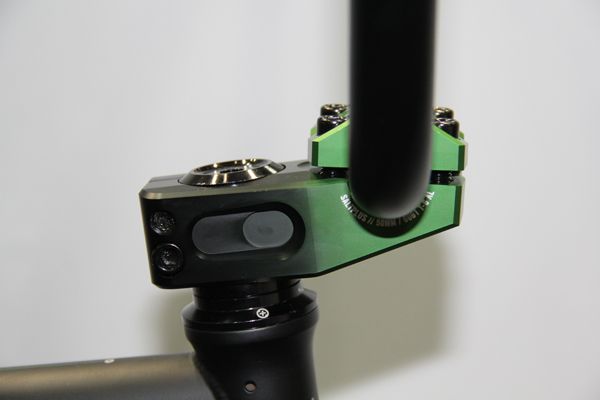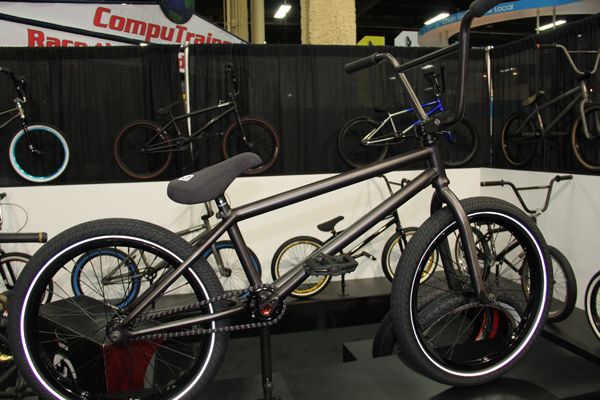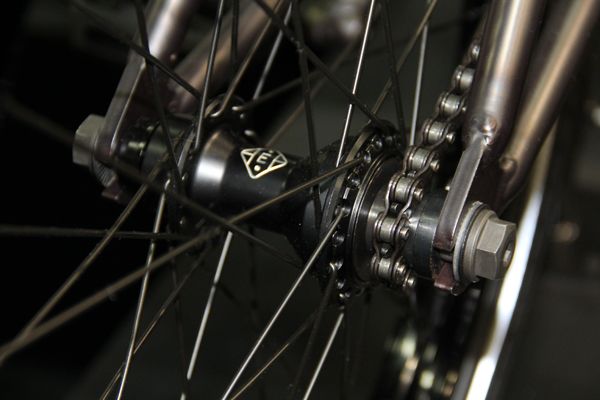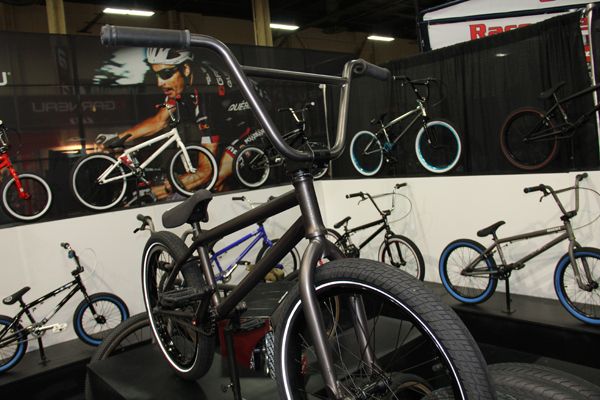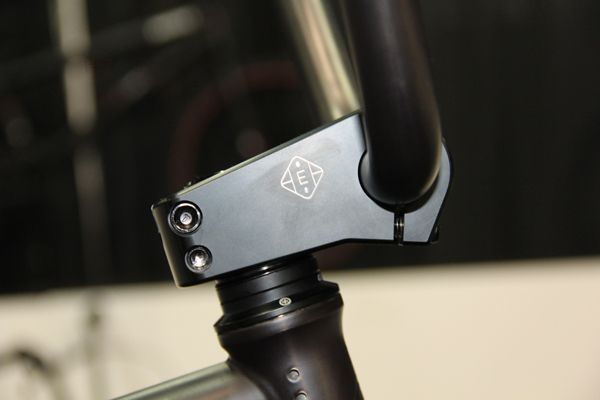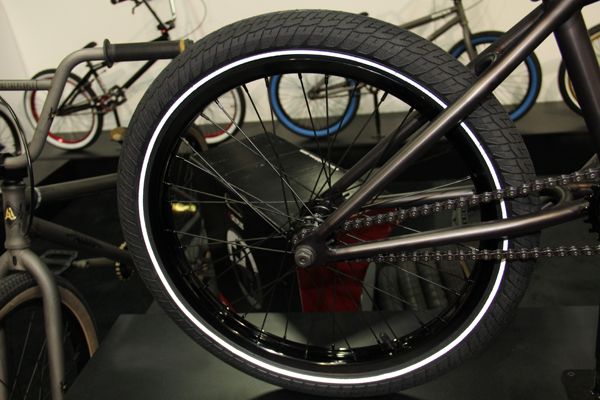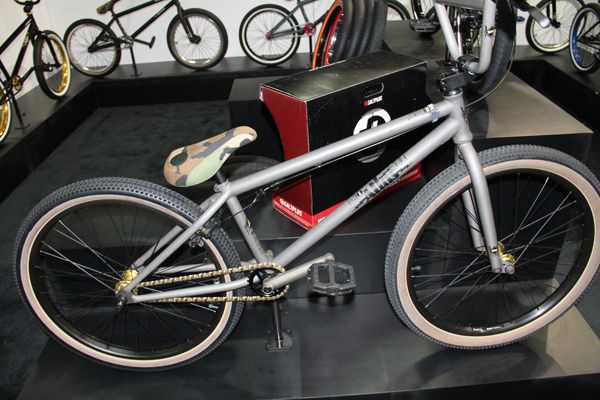 I could go on and on and on about all of the different features each of the bikes above have, but that would seriously leave me here all day to talk about this when I still have more booths to cover. So I'll just say this entire range from the 16″ completes all the way up through the high end 20″ and 24″ completes are hands down some of the best bikes in BMX. They cover sooo much and speced all of the bikes out with Salt Plus and Eclat parts making everything so good. I'd advise you check their site for all the details on these bikes!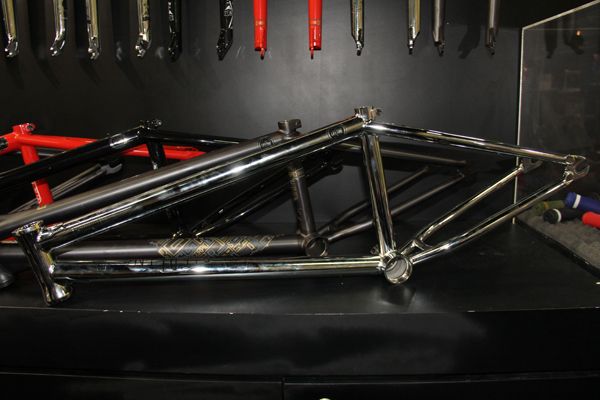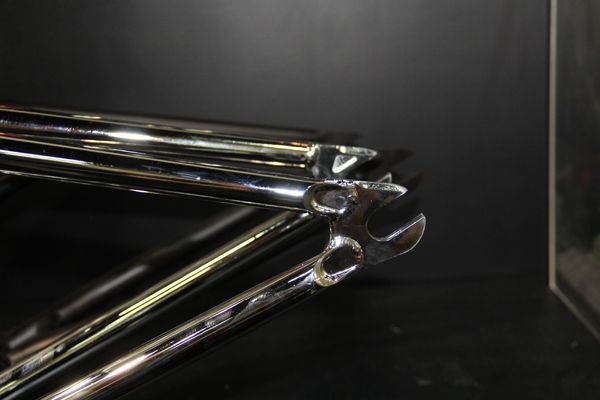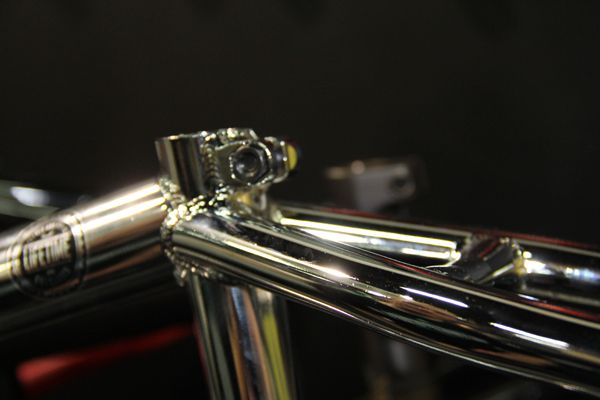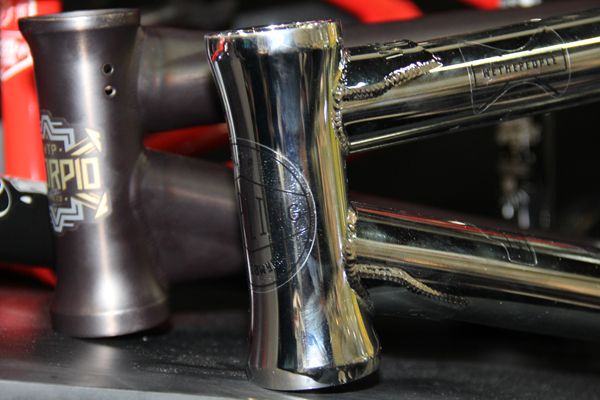 Pete Sawyer signature Sterling frame! Due out soon!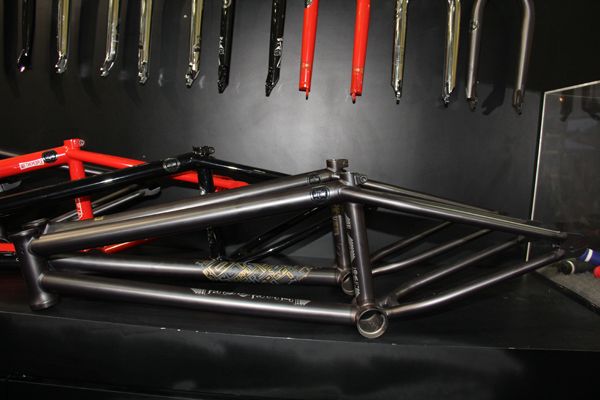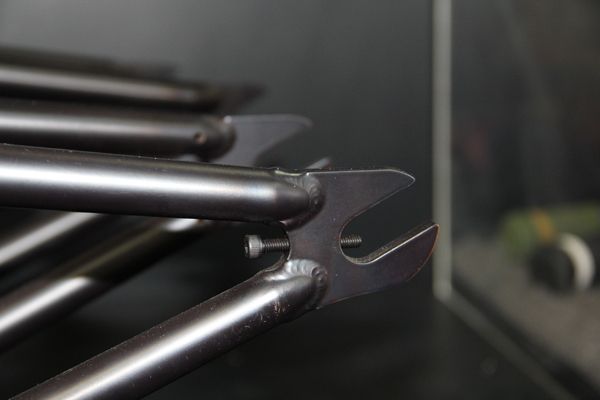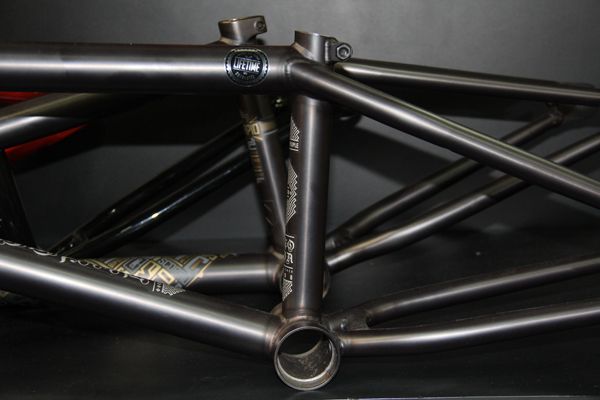 The new Utopia street / flatland hybrid frame! Short top tube, low slung, tight chainstays. Real ideal for the riding going on all over these days.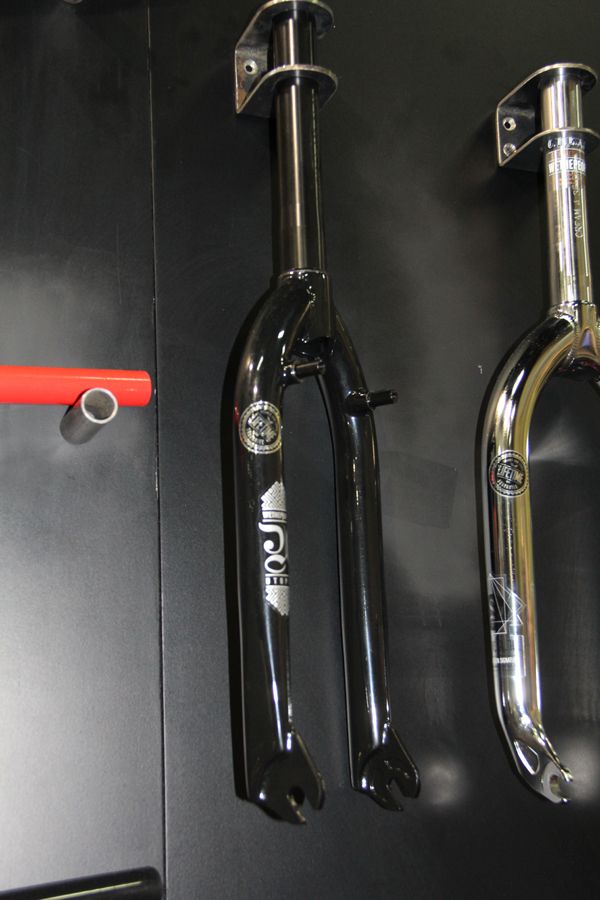 Utopia fork!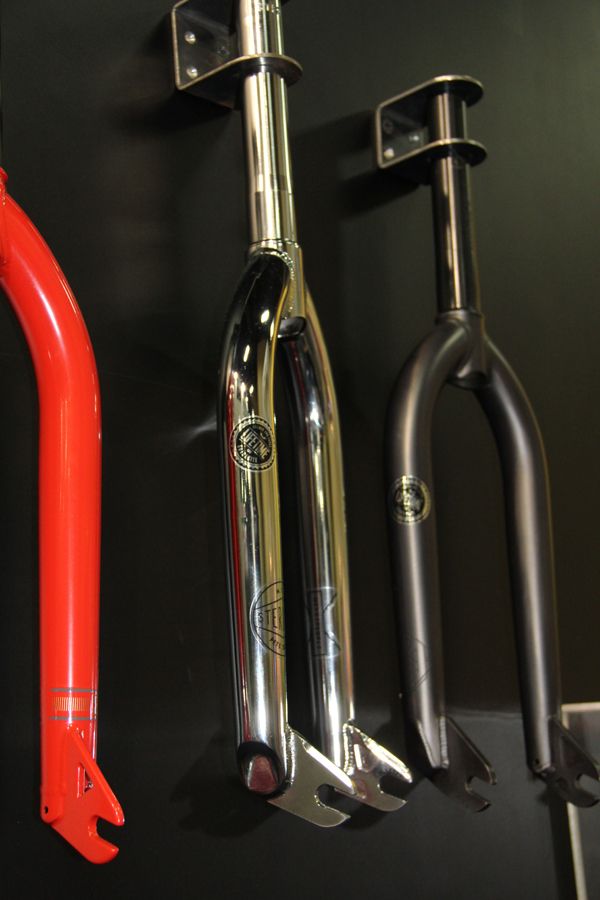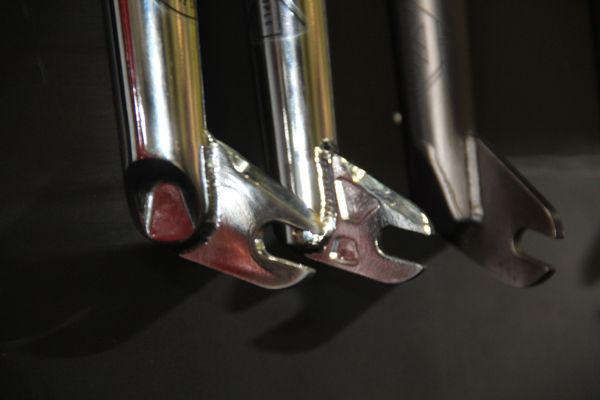 Sterling fork!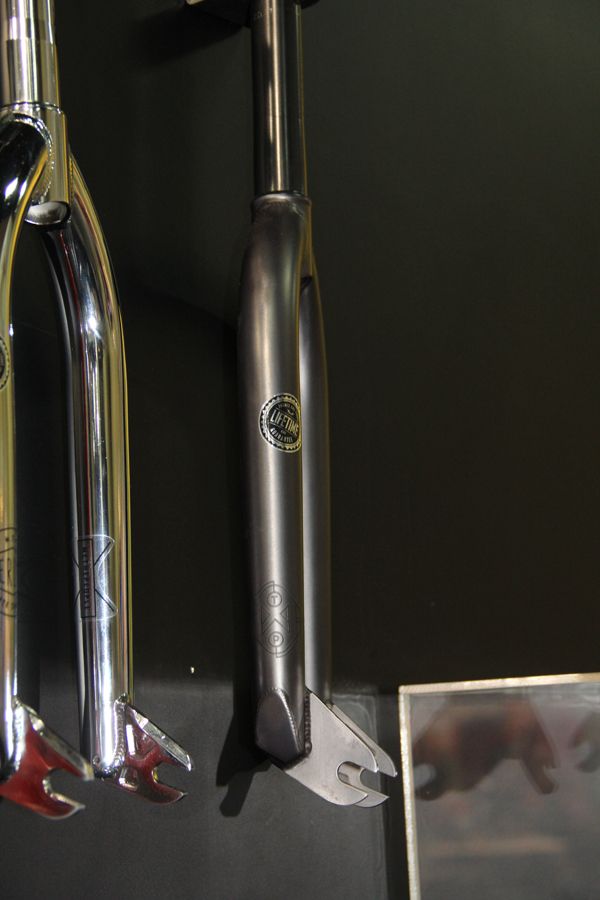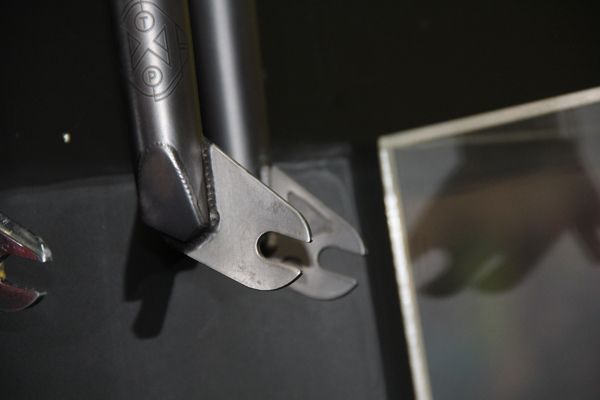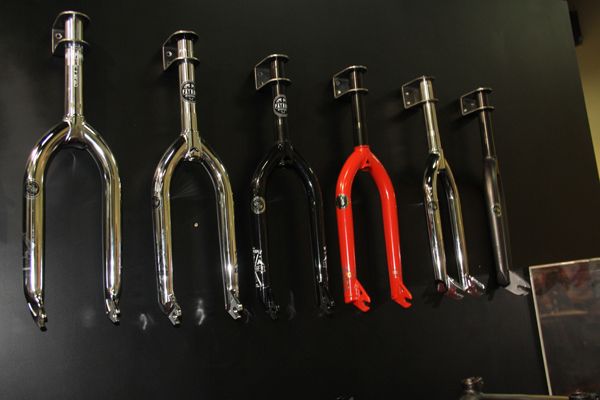 Full range.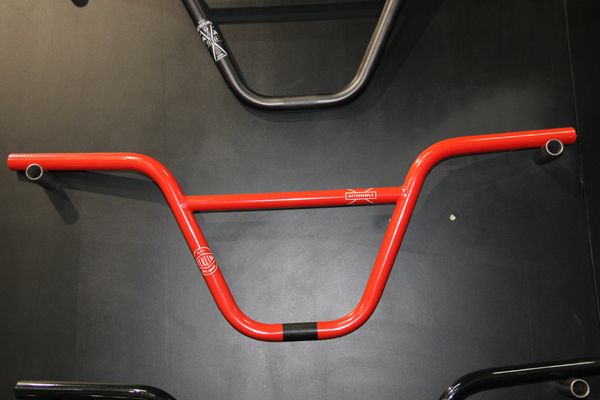 The Wham bars are now the Sterling bars to go with the rest of Pete's signature line.
Utopia bars!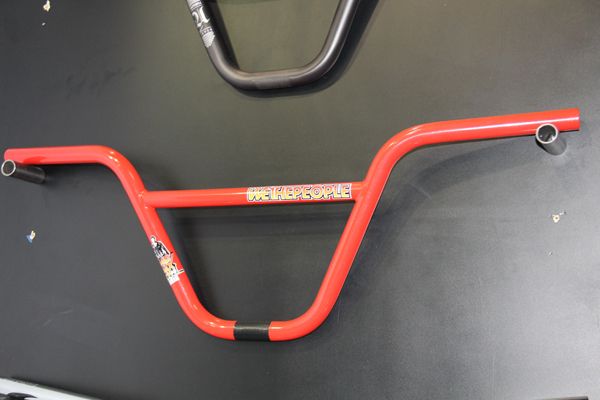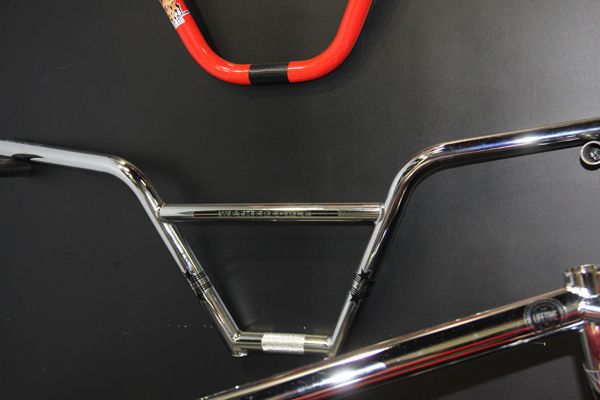 Bars for everyone.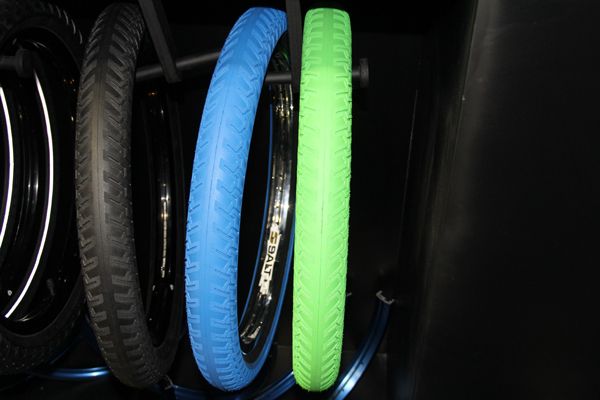 Green and blue!? Colored tires are coming back!
Tires on tires for everyone.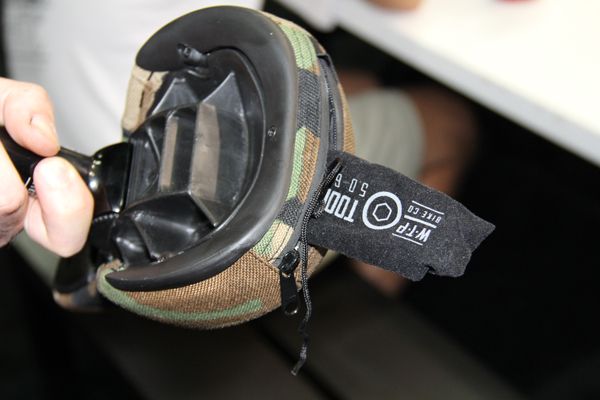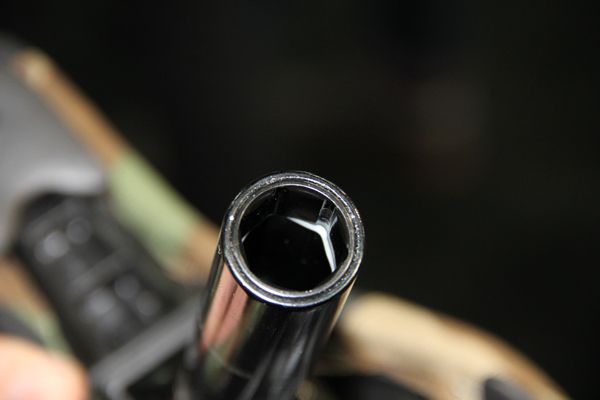 Stash seat and post has a tool kit with all the neccesities and the post has a 17mm inside so you could literally take your whole bike apart with just this.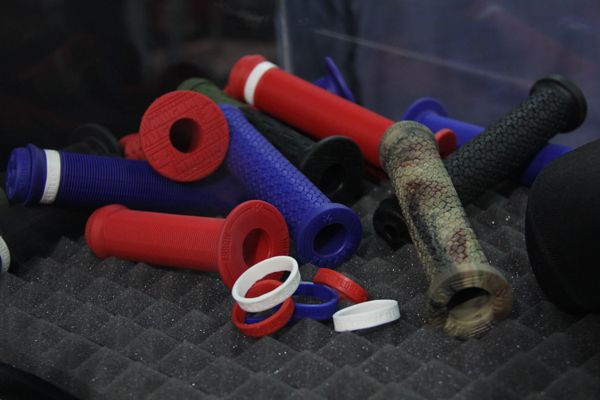 Grippin' with the rings to give a little extra color.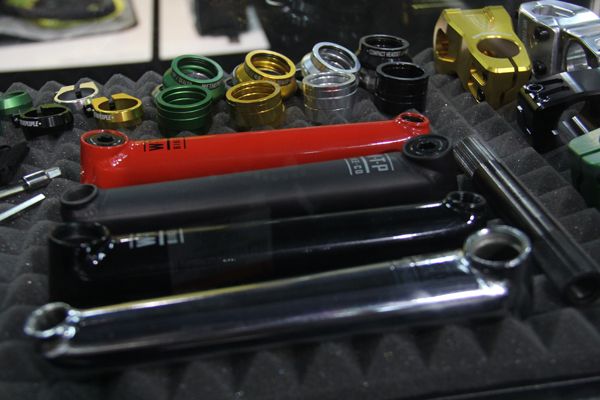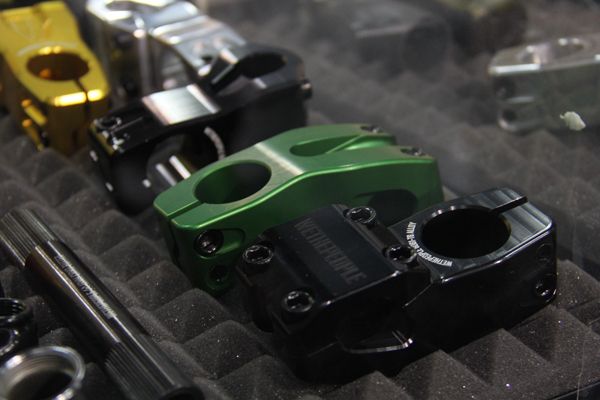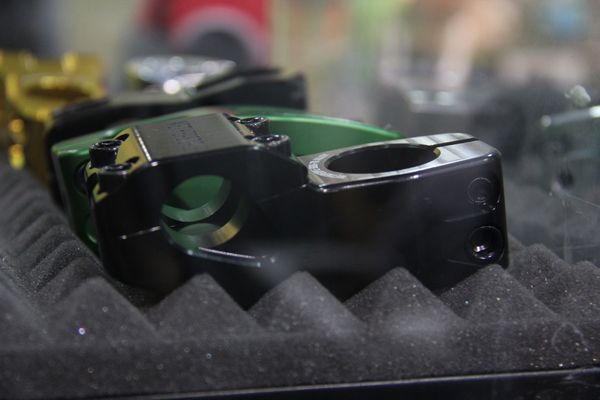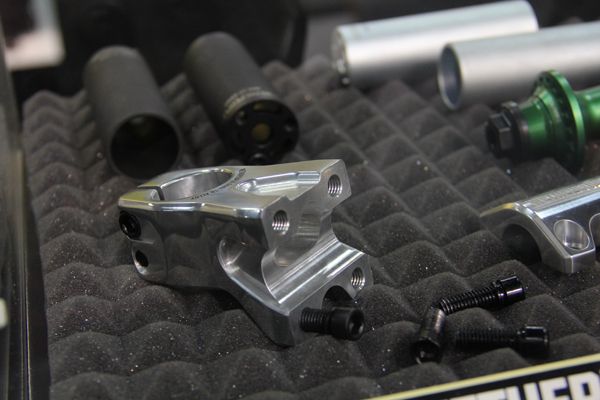 The new Wethepeople topload and front loads.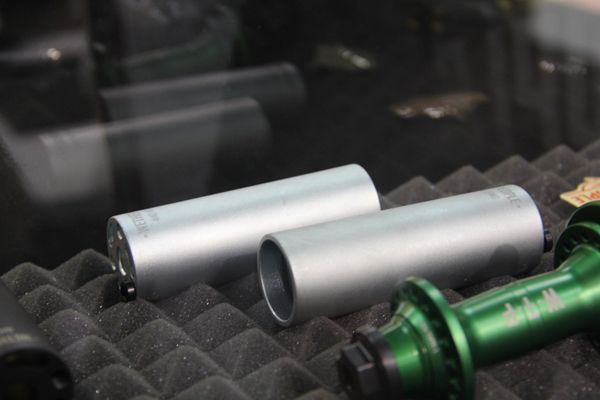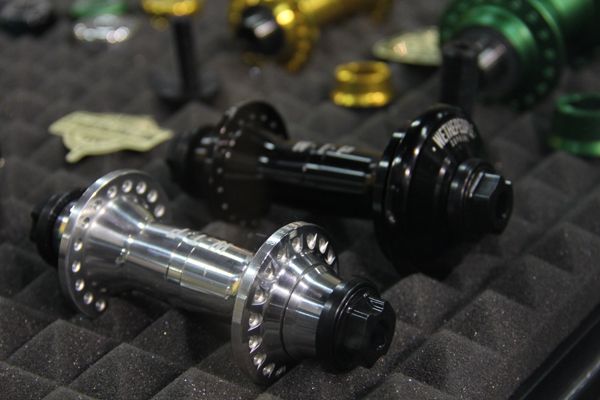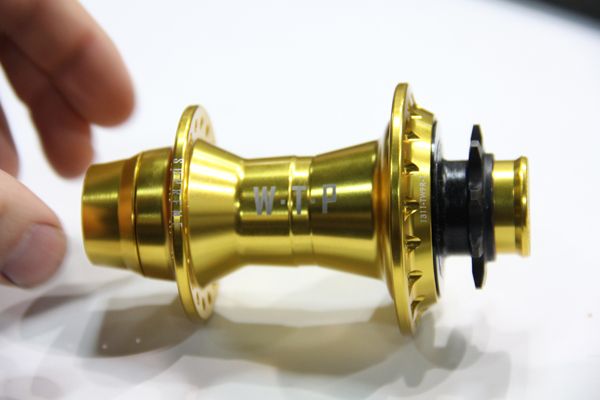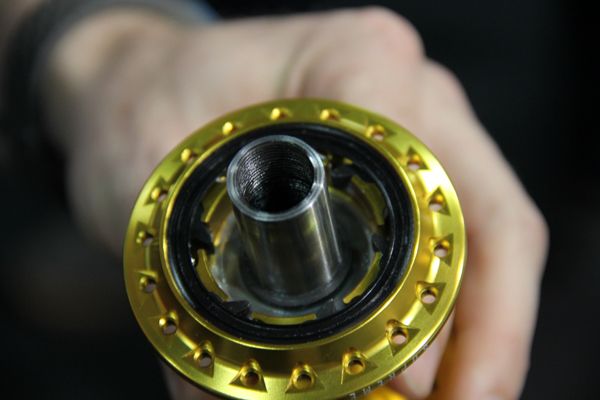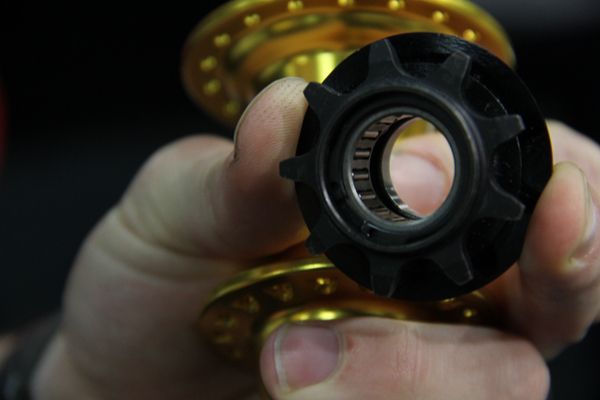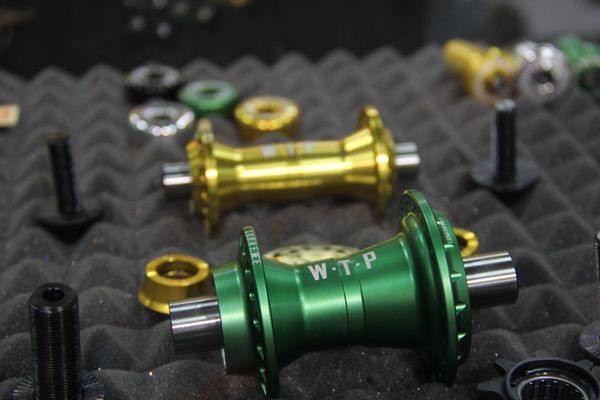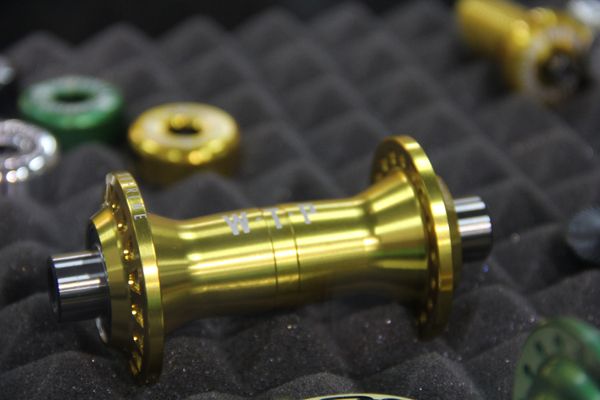 The Supreme hubs are BACK and better than ever. People are hyped on this.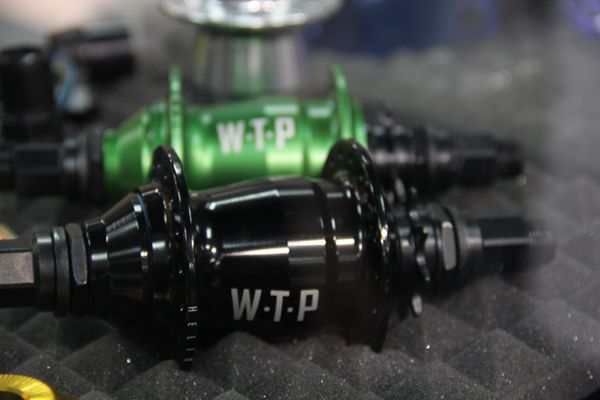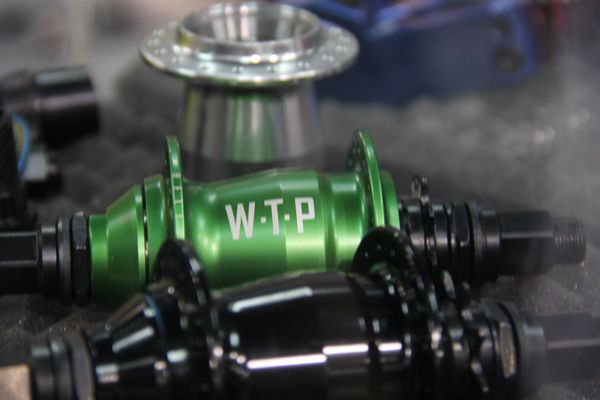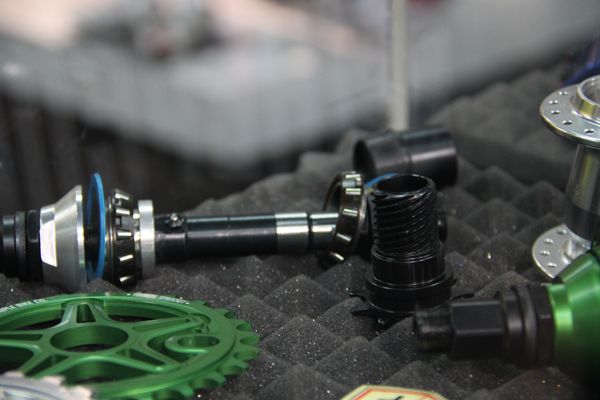 Definitely didn't see this coming. This is Wethepeople's new freecoaster. I'm blanking on the real name, but Dave and I are calling it the Keg! haha Hopefully they make that official.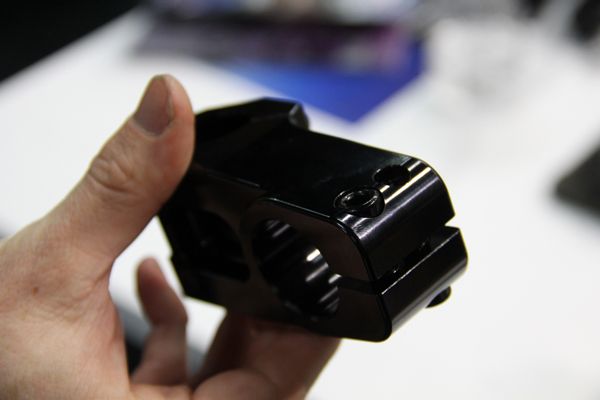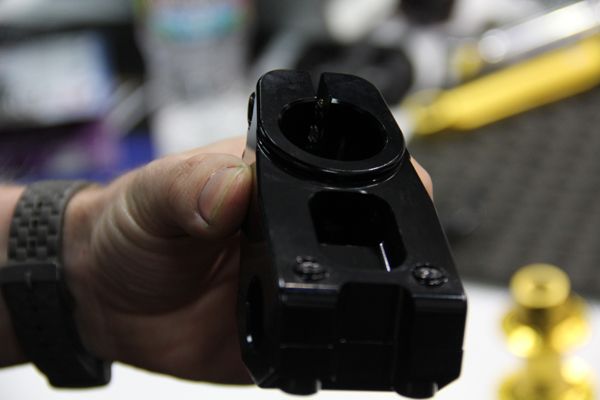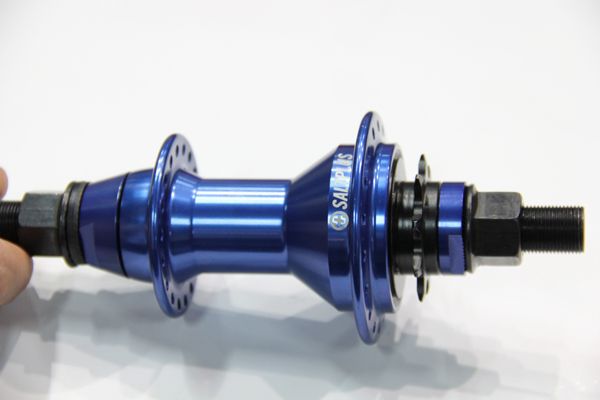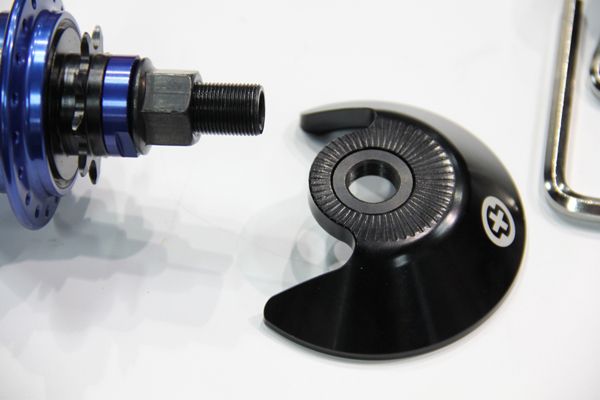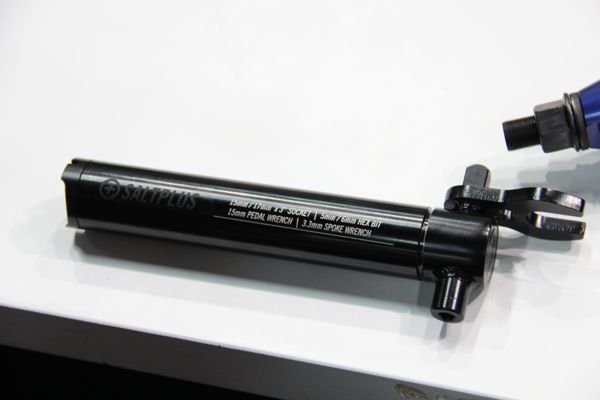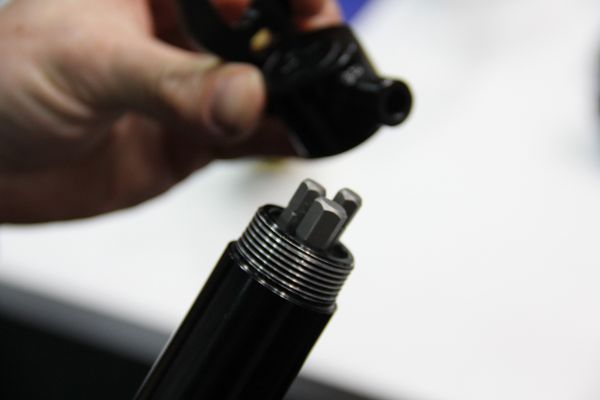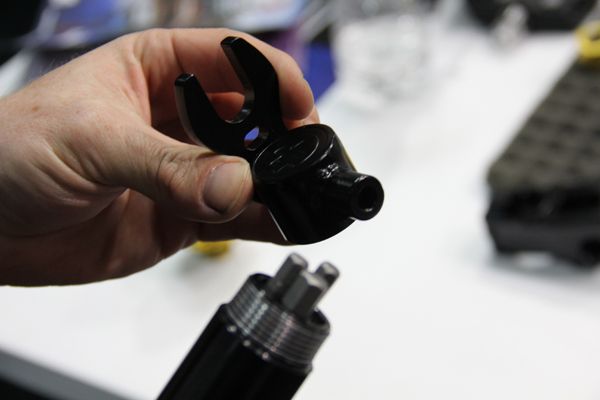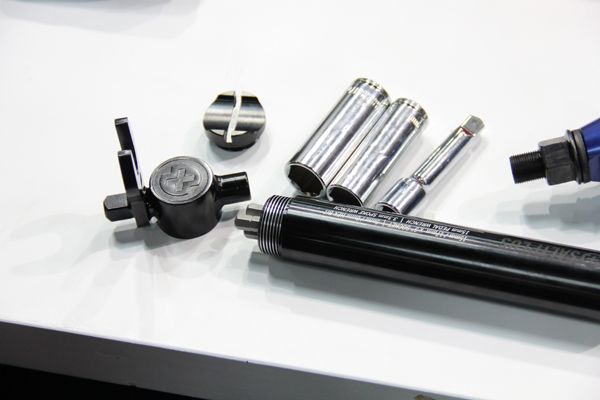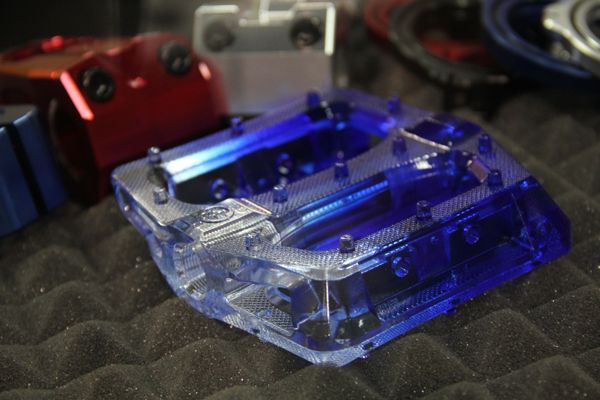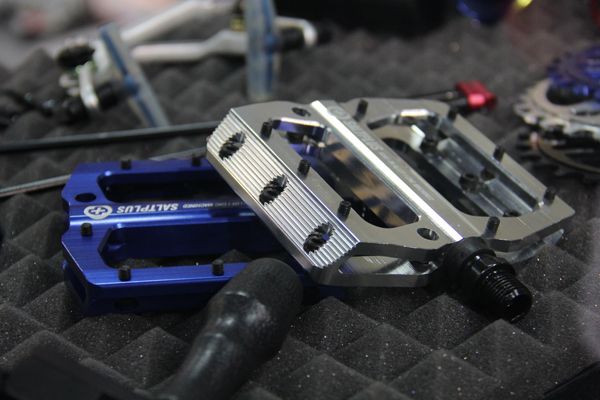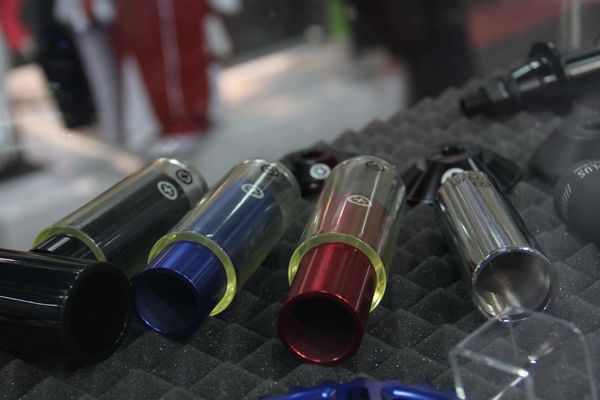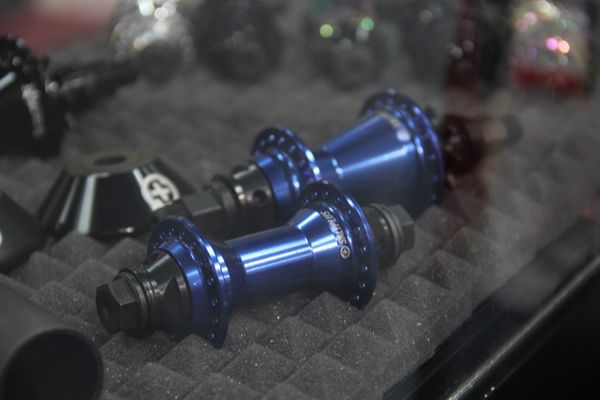 It's crazy to think nobody really knows Salt Plus. They have a huge range of products that are so dialed and priced right. Real impressed with their new range.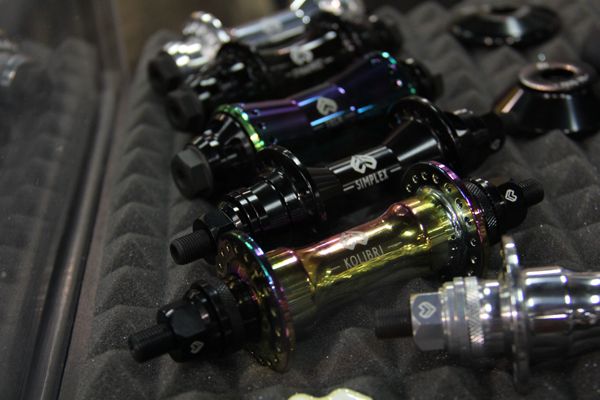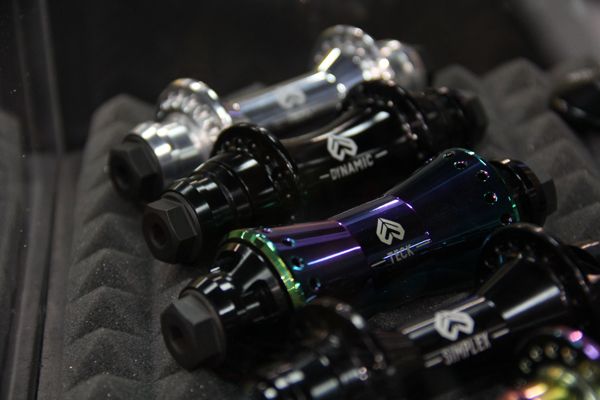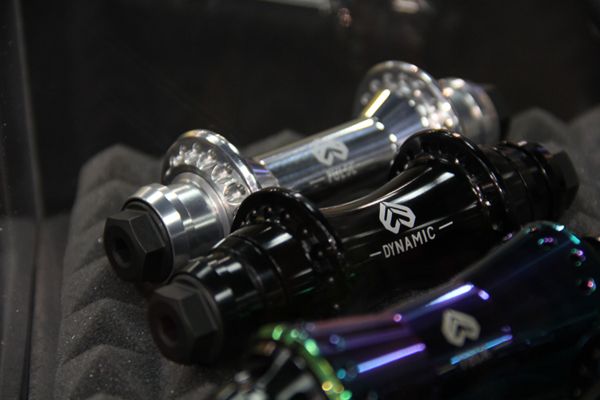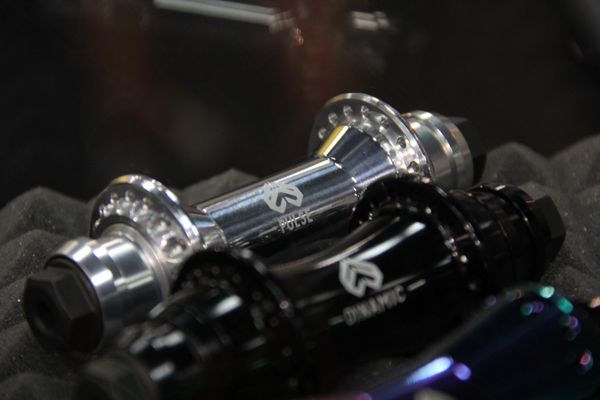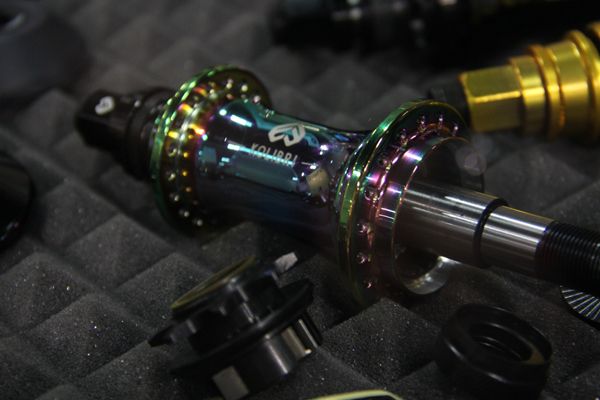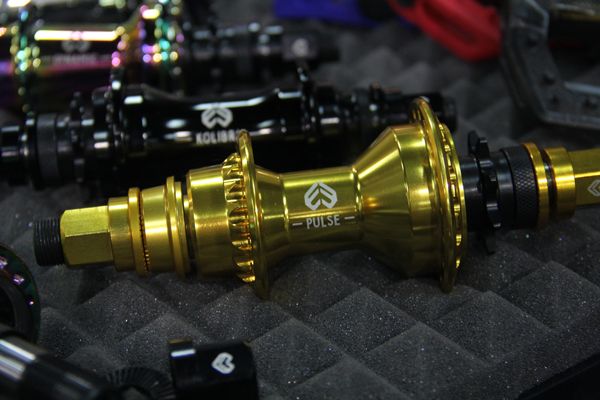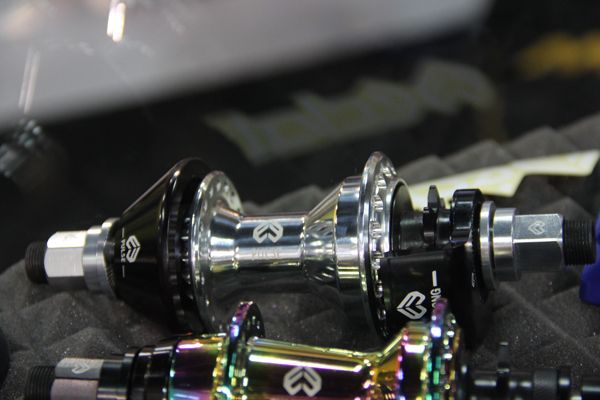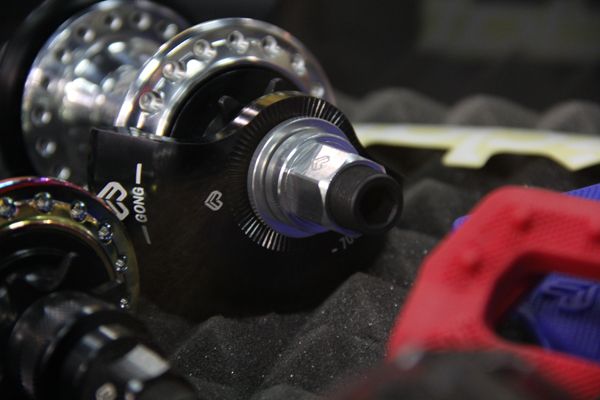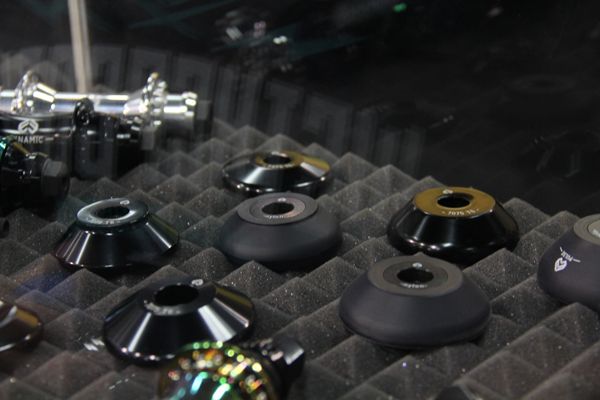 The entire line of Eclat hubs are looking super good. I really like the knurling on the the collars. It has an old school feel.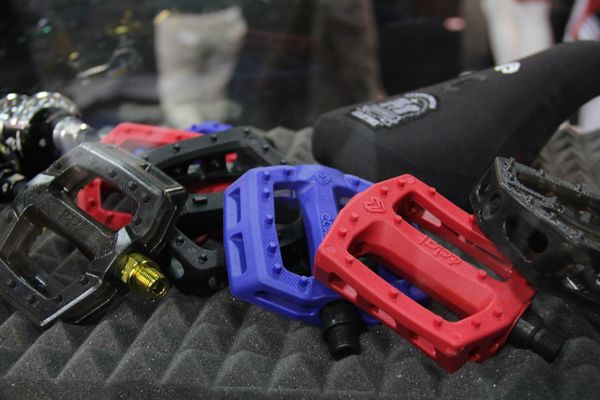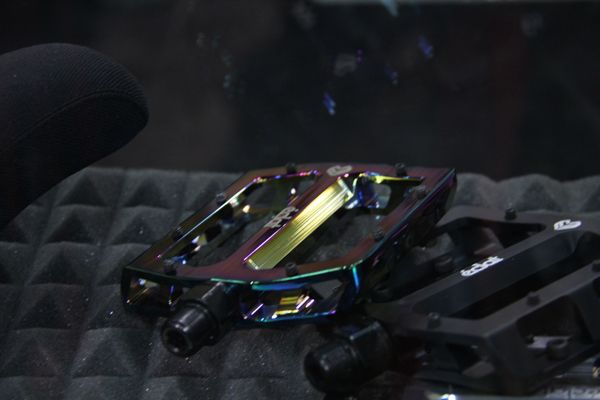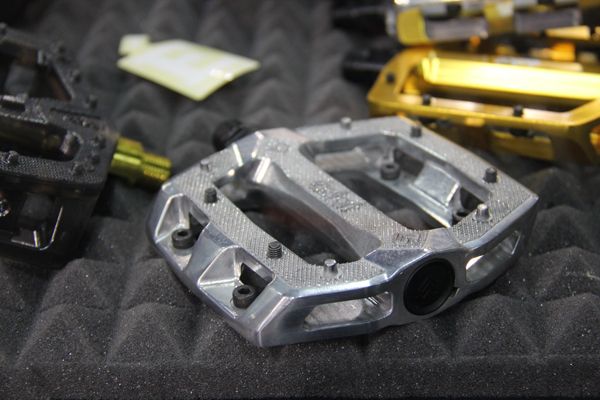 Peddlers!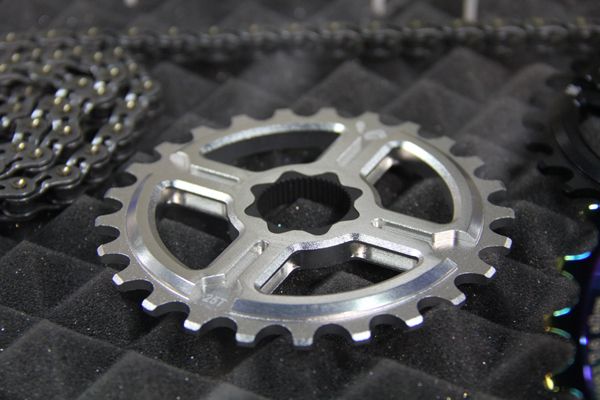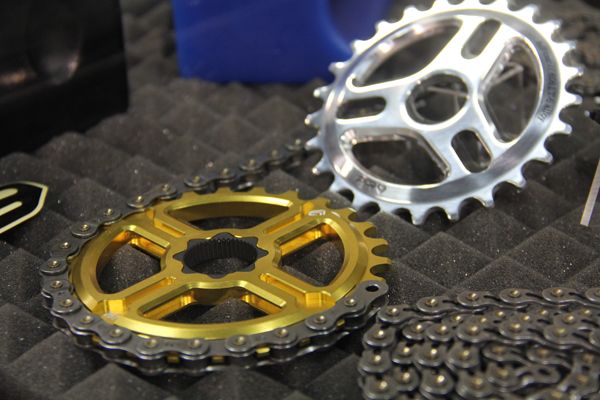 Sprockets and the new chain. I think I have a better photo of the chain…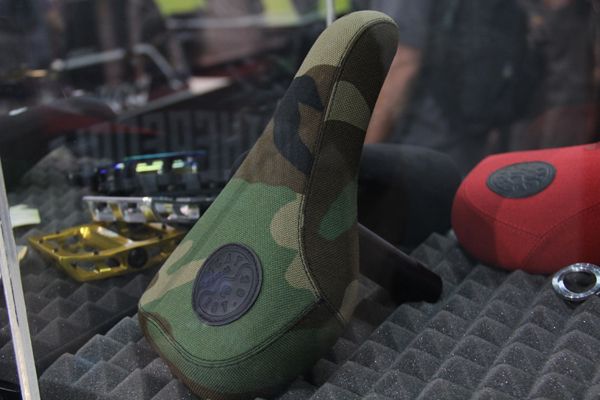 Camo!
24mm will be big for the future!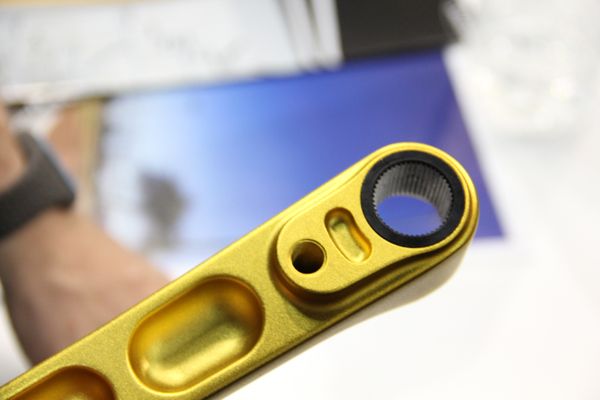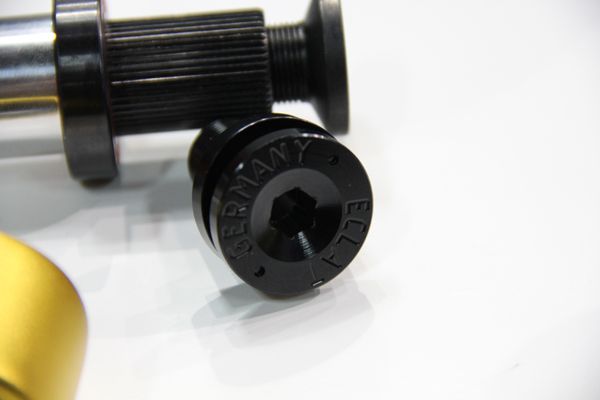 Beefy aluminum 22mm Maverick cranks in the works! These things look strong as hell.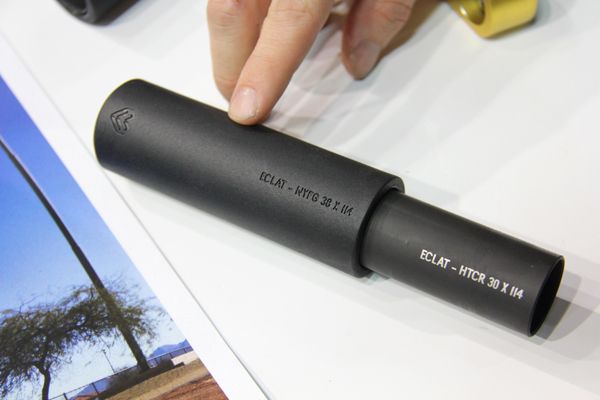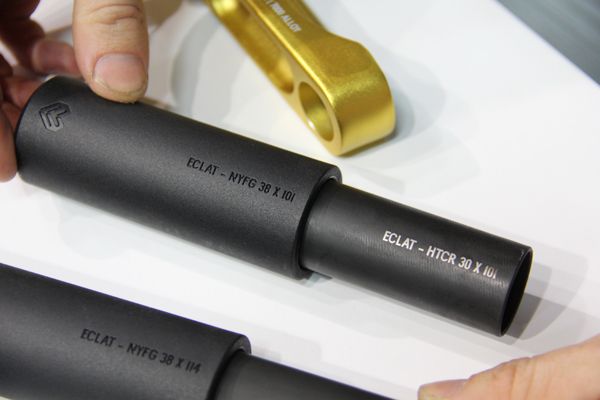 Blanking on the name, but the new plastic peg to their line has 2 sizes, a heat-treated chromoly core and the same plastic material as the Nathan peg!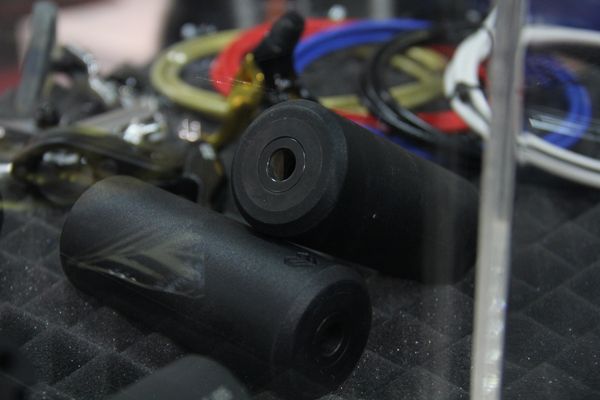 The Nathan peg will still be available!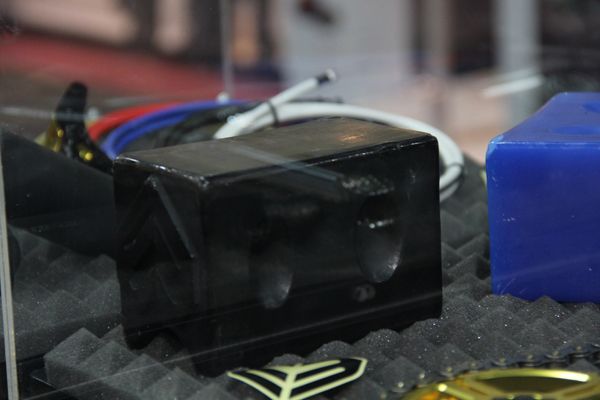 BIG blocks of wax.
Better shot of their new chain. This half link with the gold pins looks real good.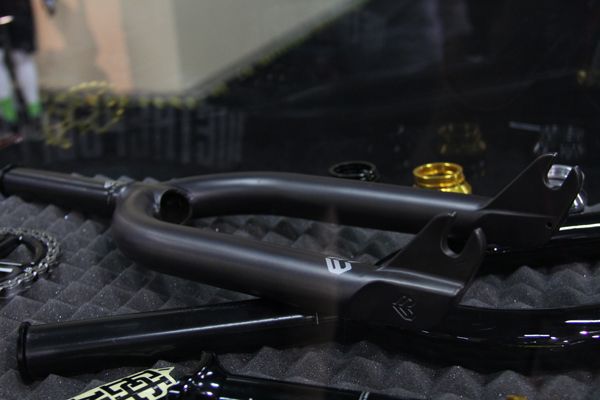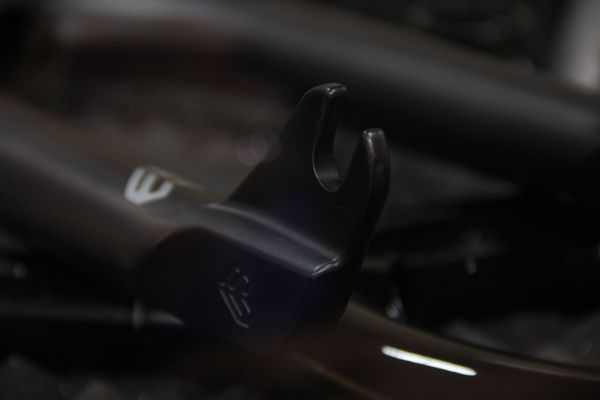 Keeping things the same with the Eclat forks for this year.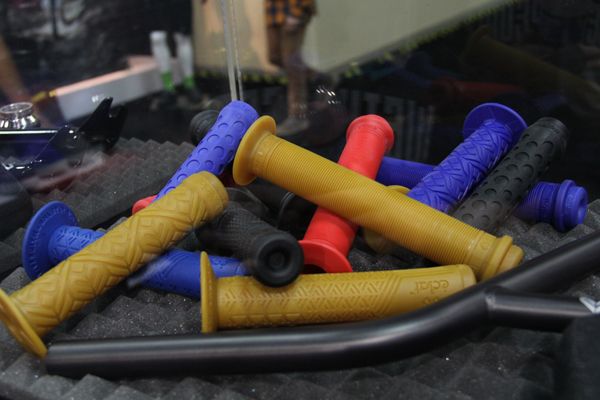 Grippin!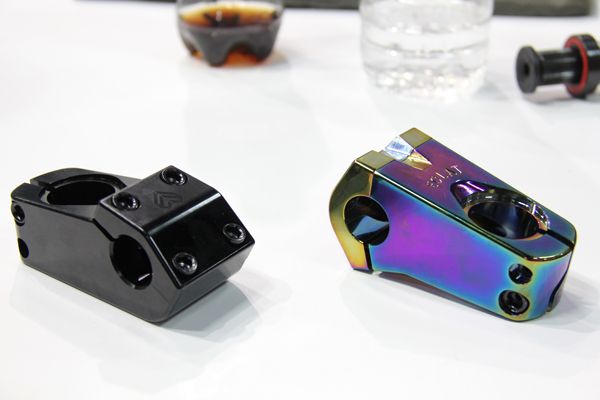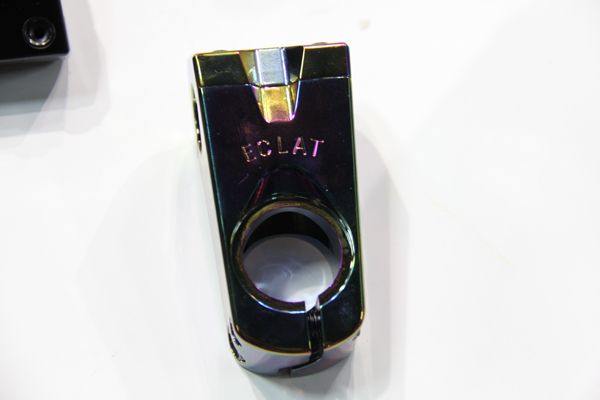 The new Punch stem!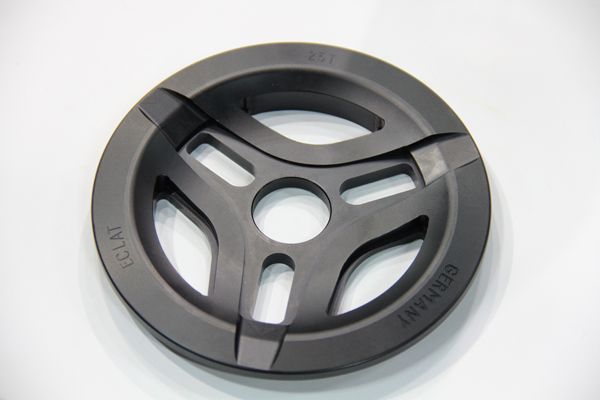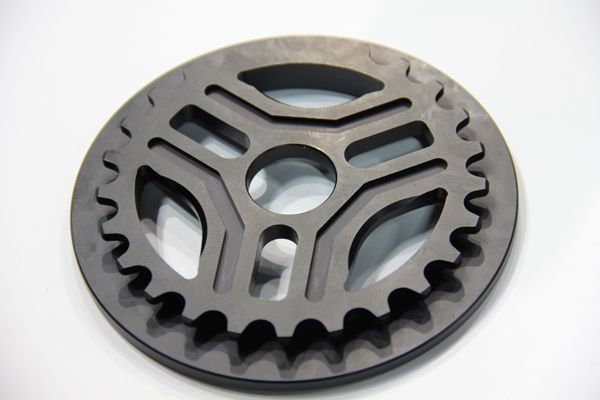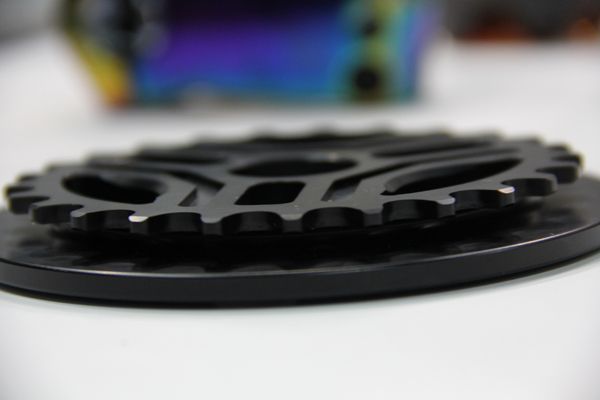 Full guards are big this year. Eclat's looks super clean and has plenty of room for a half-link chain.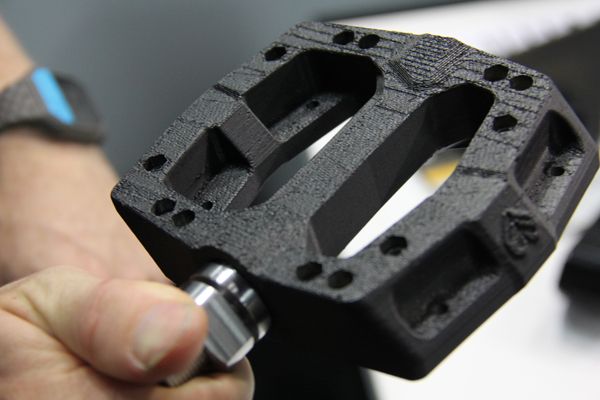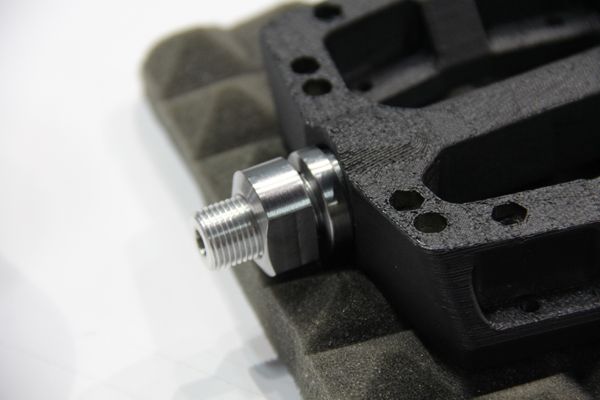 This is Eclat's new pedal similar to the Animal pedal that has the oversized spindle and no bearings. They've added a locking collar to theirs to help you be able to set how tight your pedals are and keep them from coming loose. Really like this concept. I think it's still a little ways out but it will be out eventually.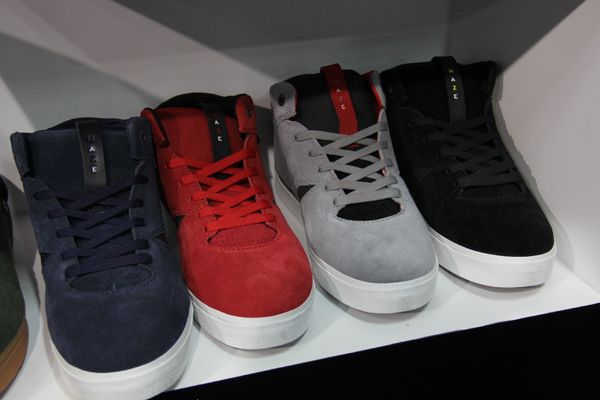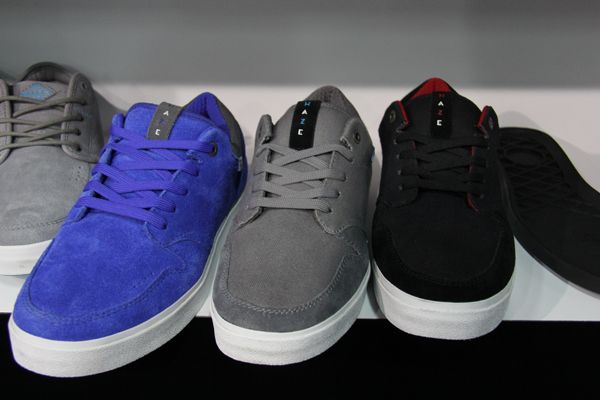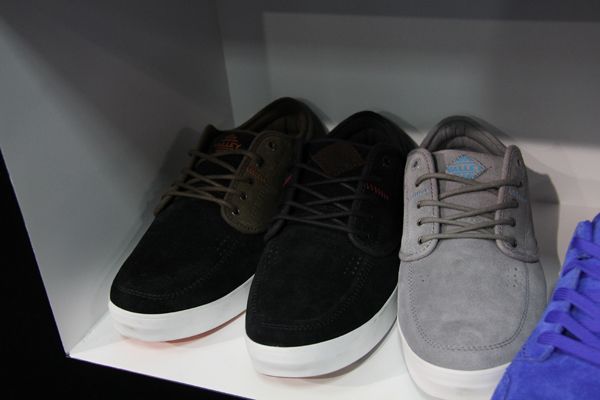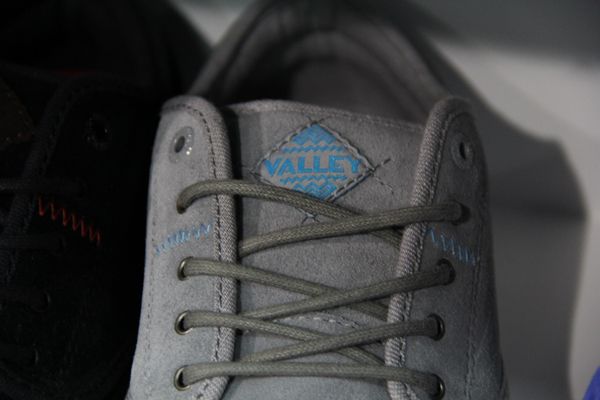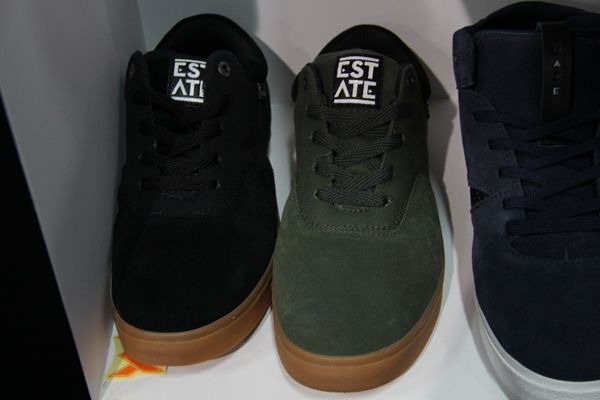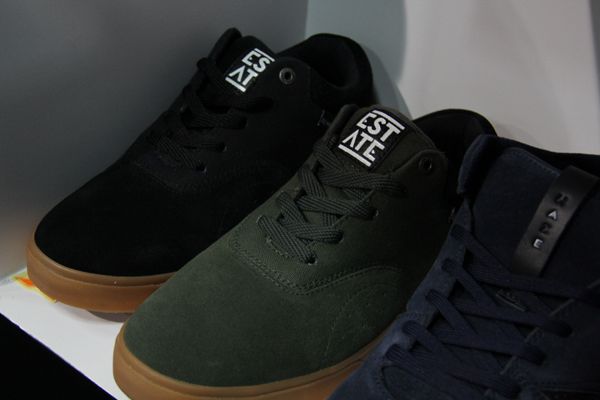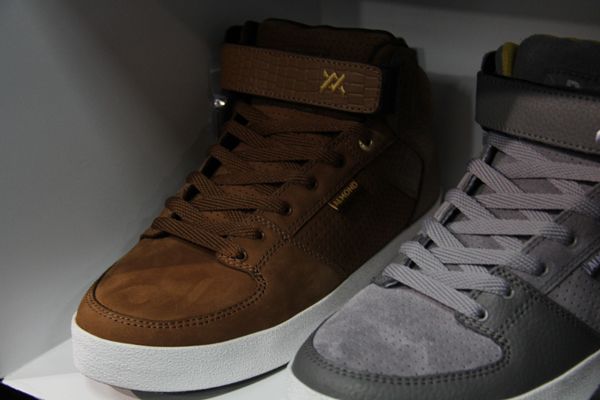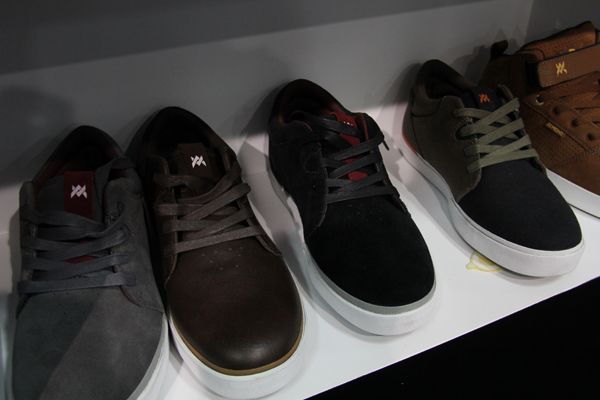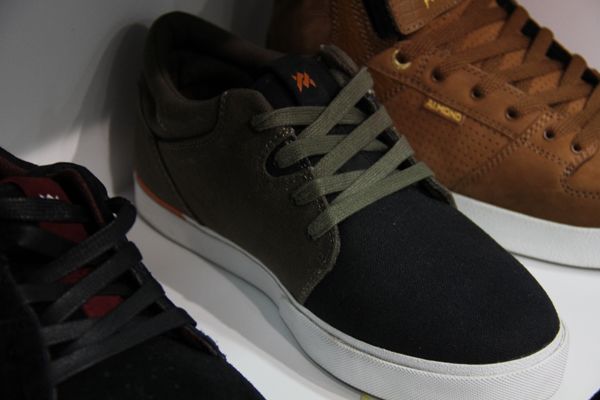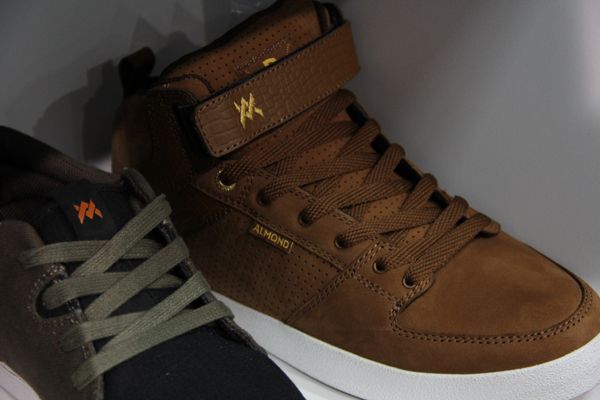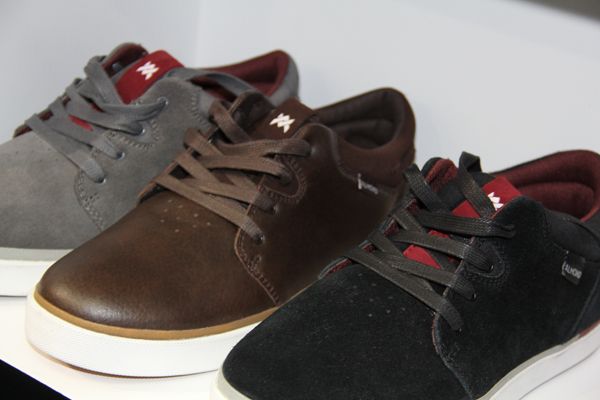 I REALLY like the entire new fall / winter line from Almond. All of these shoes look so fresh. These will all be out in a month or two. Get hyped.
So there was a TON to cover at this booth and I know I could have been more descriptive, but there's still a ton left to cover. You can find out more info on a lot of this on their websites!
To find out more about Wethepeople and their products — Wethepeoplebmx.de
To find out more about Eclat and their products — EclatBMX.com
To find out more about Almond Footwear and their products — AlmondFootwear.com