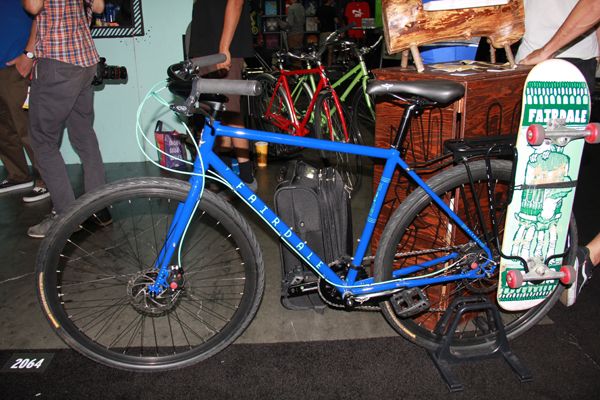 Alright! Sorry for the delay on this one. We wrapped up the 3rd day swinging by the Fairdale booth and between travel time and getting caught back up this one took a minute to get posted! But that's enough of that! Let's take a closer look at what Taj Mihelich had on display at this years Interbike for the brand. Yeah, these aren't BMX bikes, but they're still a BMX brand in our eyes!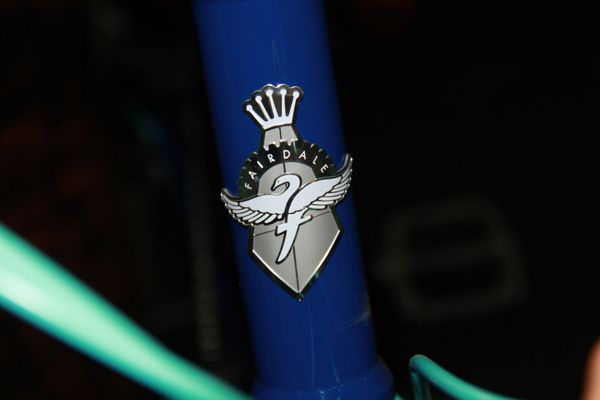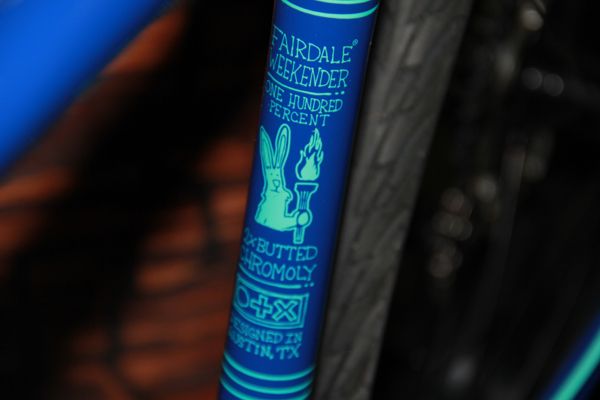 The Weekender all decked out with accessories. I personally run a Weekender and damn has it been great so far for rides far and short.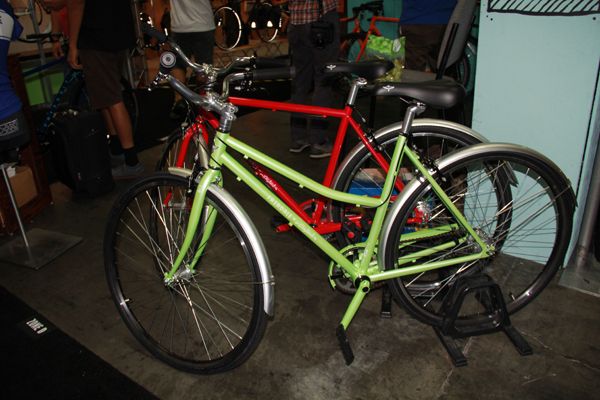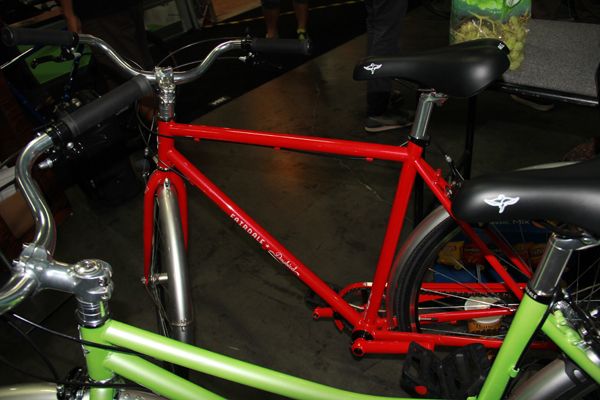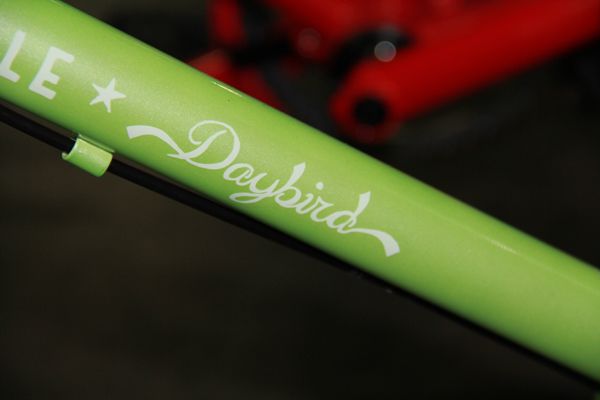 The Day Bird cruisers.
The drop bar Weekender.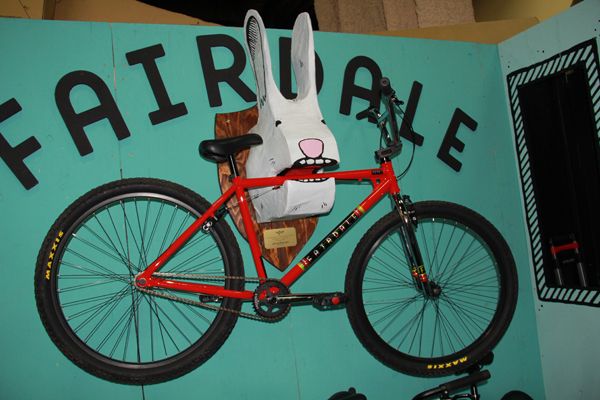 The 26″ Taj. For those older guys looking to still cruise around on a BMX bike.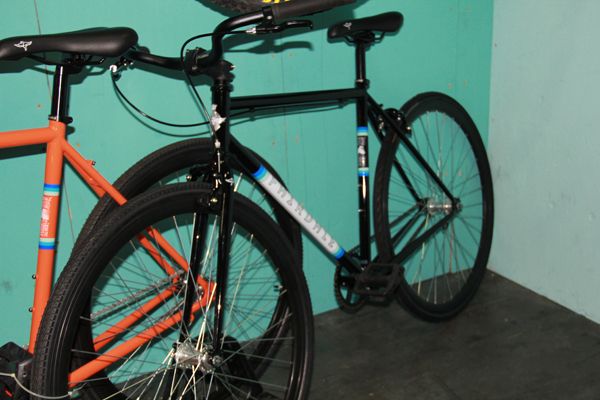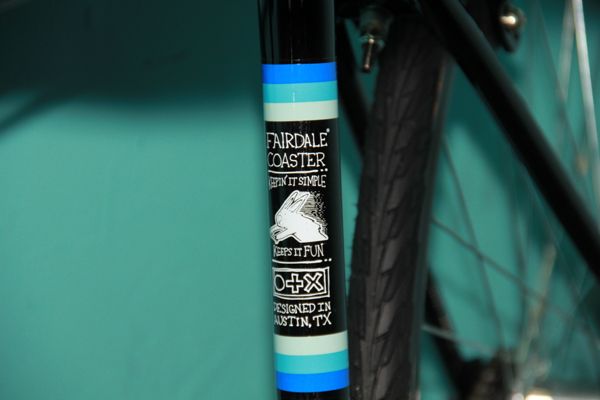 The Goodship and Coaster.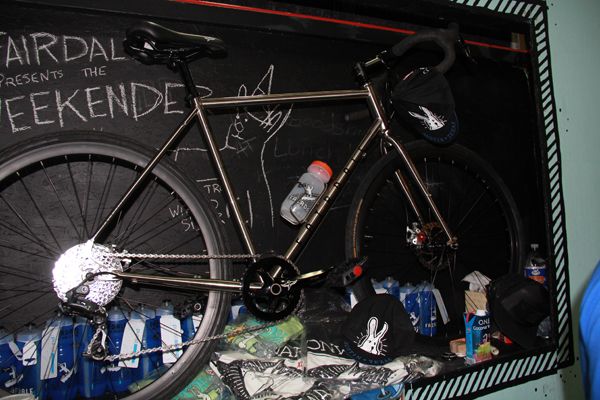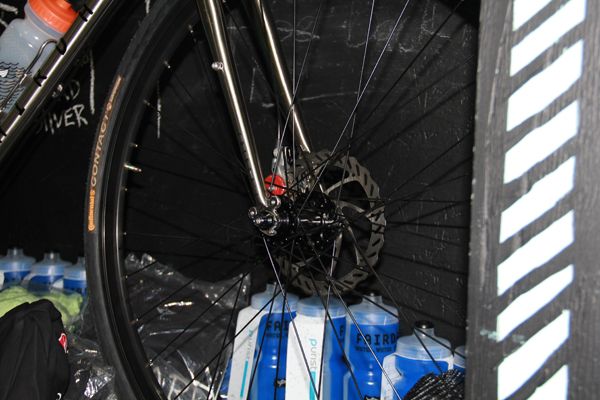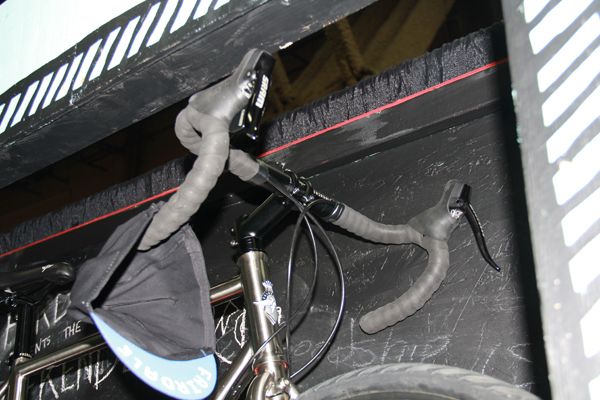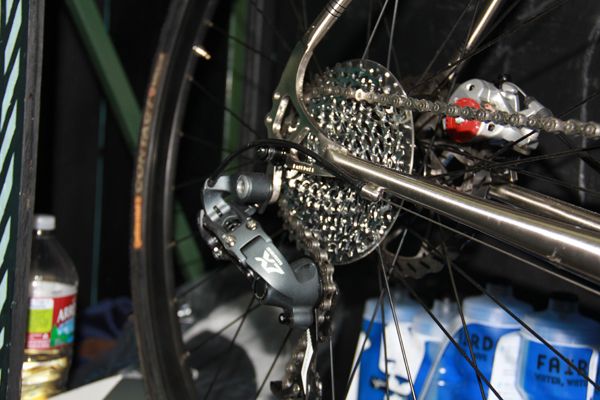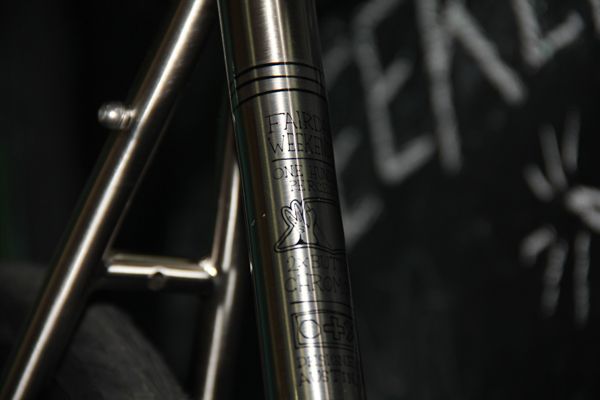 Weekender with the drop bars and disc brakes. Love that Stainless colorway too.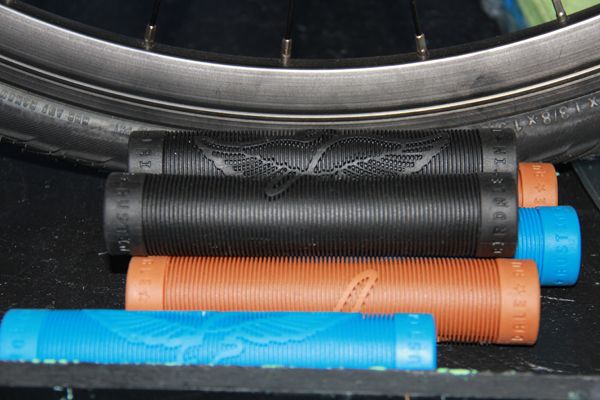 Grip it!
So that wraps up the Fairdale booth! They had just a few of their bikes on display, but if you're looking for something you can cruise on or get a work out off of your BMX bikes, I'd suggest you check out Fairdale since it's a BMX brand at heart. You can find out more about Fairdale Bikes and their products by visiting their website — FairdaleBikes.com