We were in the Sparky's booth so we knew we couldn't pass up the Bone Deth guys! As always they have some dialed BMX products that are bomb proof and have some pretty funny names. Ready to take a look at what they had on display for Interbike 2015? Let's do this!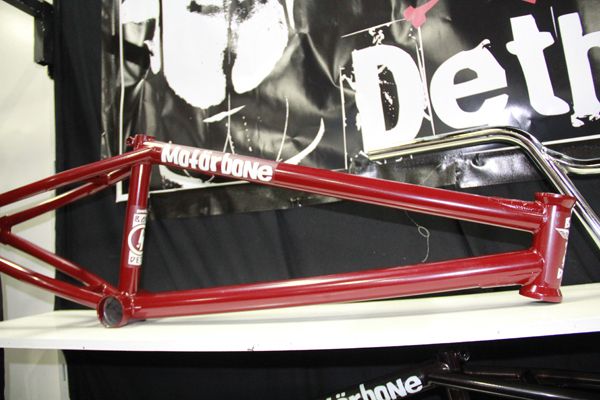 The Sean Burns signature Motorbone frame. If it can hold up to all the gnarly shit that Sean does, you probably won't be able to break this frame, haha.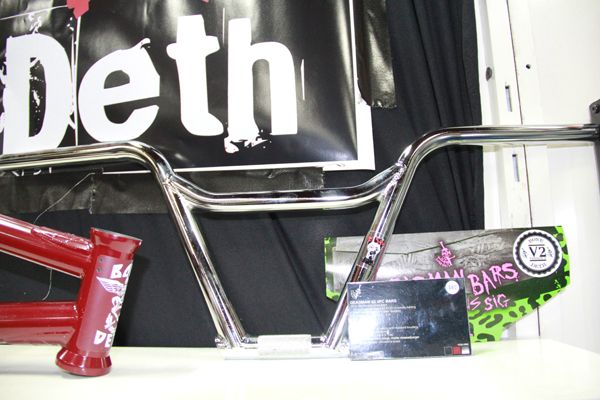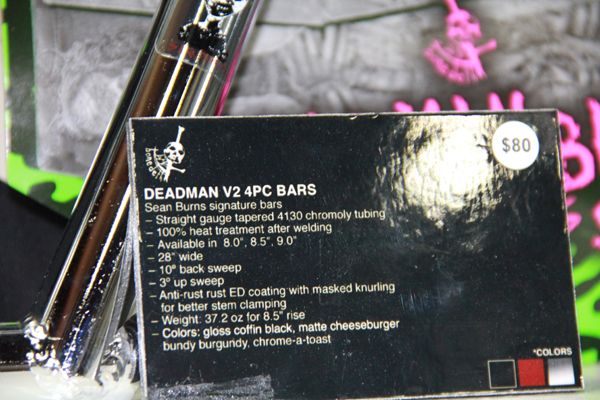 Whoops! Blasted the flash! The latest version of the Deadman 4-piece bars!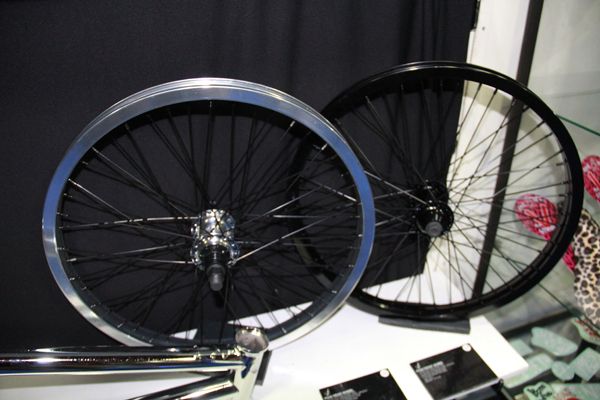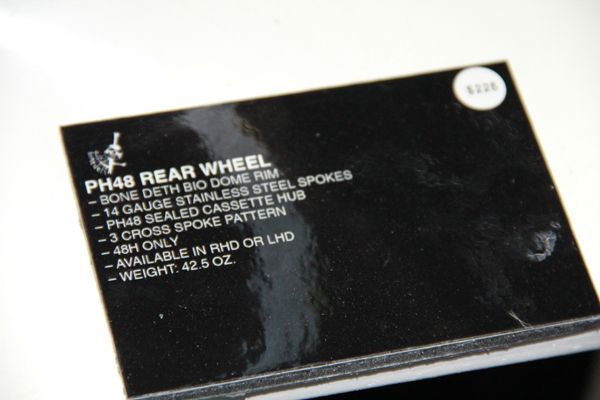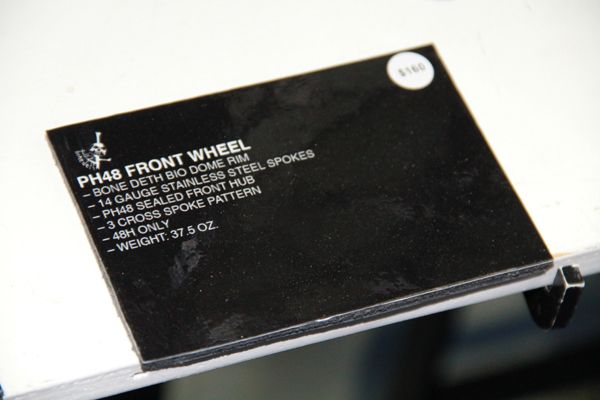 We're pretty sure Bone Deth are still the only brand offering 48-spoke hubs and wheels, which isn't a bad thing. These wheels are bomb proof.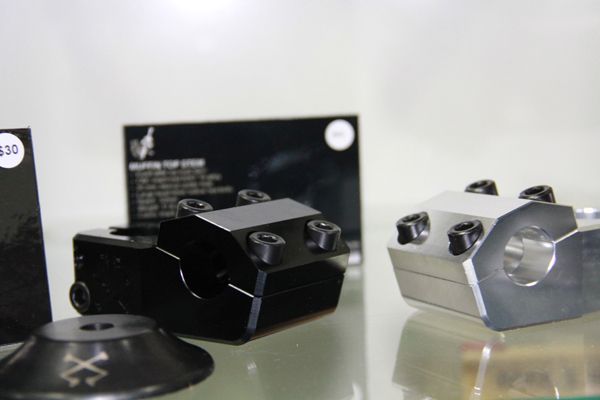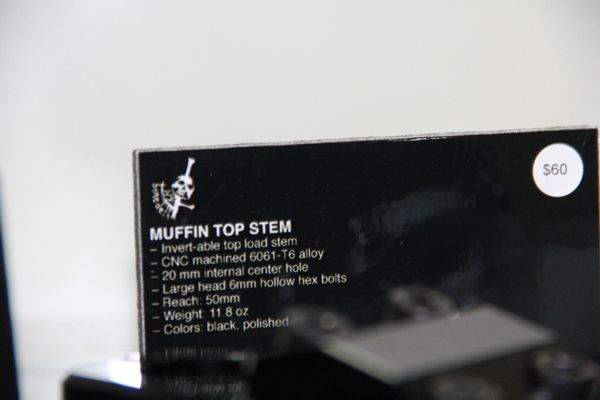 Love the names these guys come up with. The Muffin Topload stem!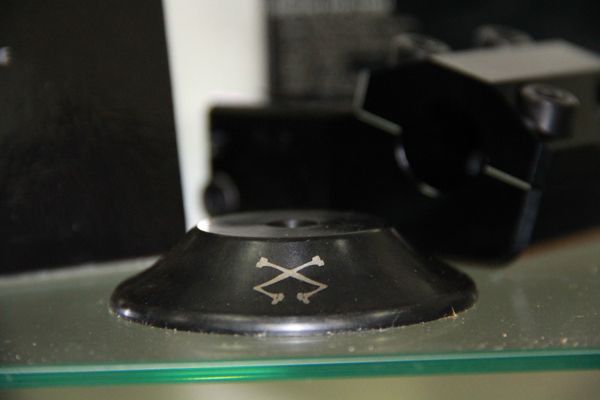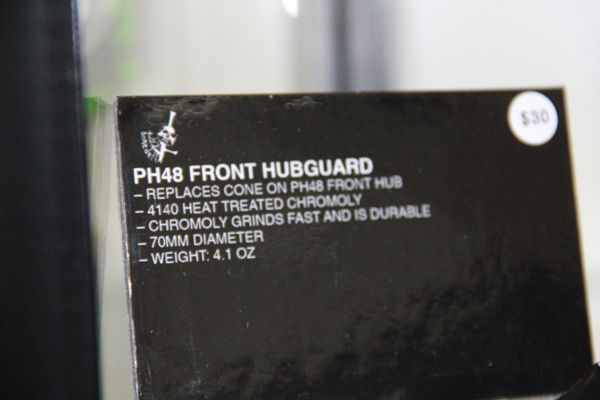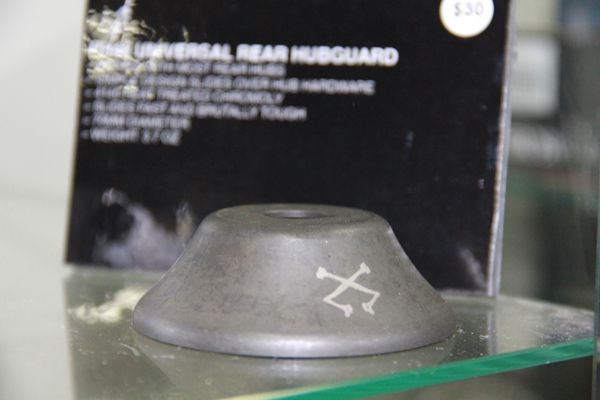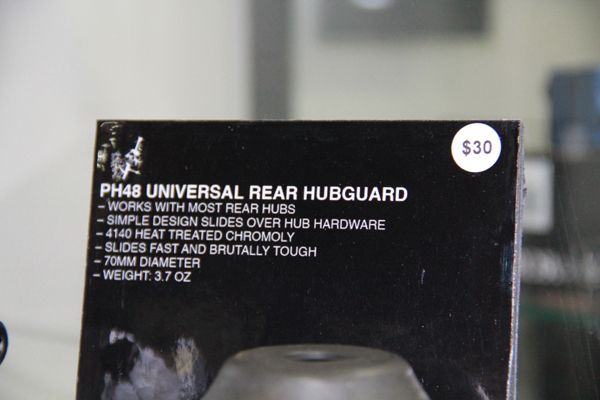 Hub guards to keep those spokes and hubs from getting wrecked.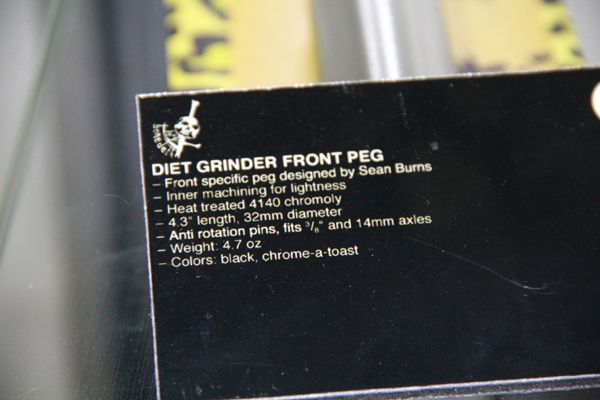 The Bone Deth team don't run plastic… So why make it! Metal pegs keeping you grinding.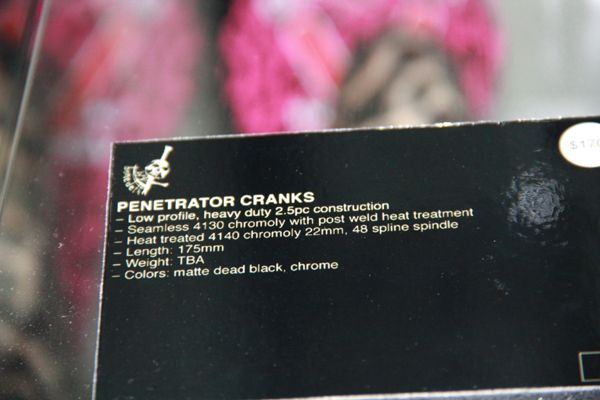 Penetrator cranks! Heavy duty to hold up to some big ass drops.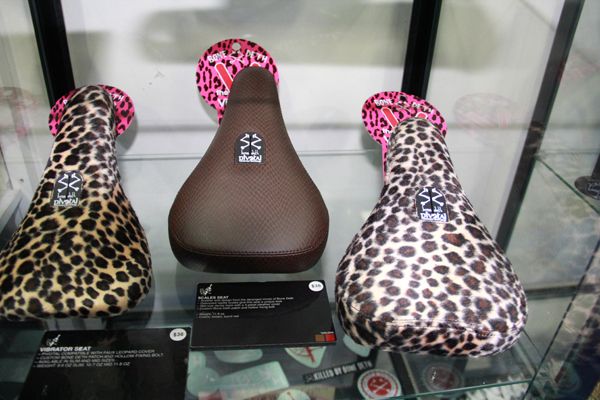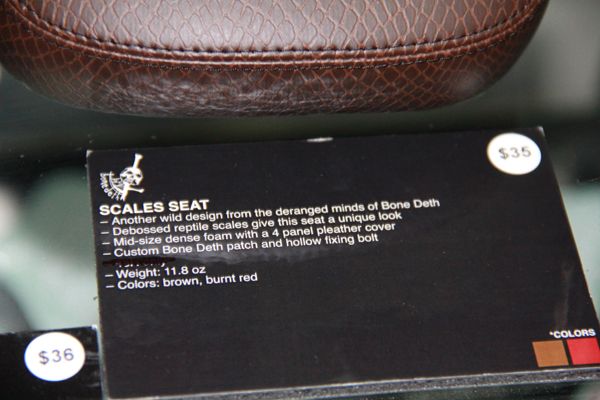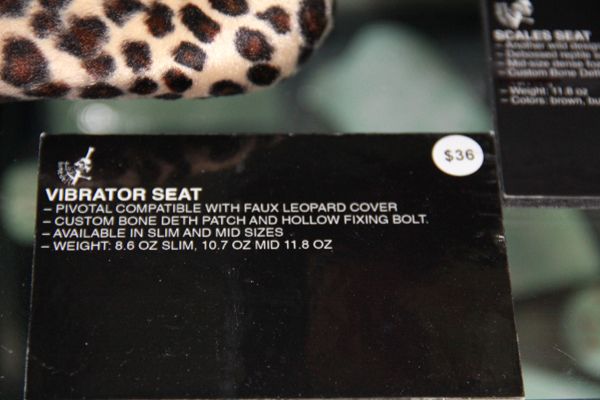 Fuzzy seats and the Scales seat for you more conservative guys.
That wraps up the Bone Deth booth! They kept things pretty straightforward and simple as always. Strong an reliable over colorful and gimmicky.
Check out more from Interbike 2015 – Interbike 2015