We wandered over to the QBMX booth and spotted Steve Crandall, so we figured it would be a good idea to toss up a few high fives and shoot the shit for a few minutes. They only had a few items on display that QBMX brought, but that's okay. Steve had a look at the new FBM X Profile Racing hub that looks badass, too!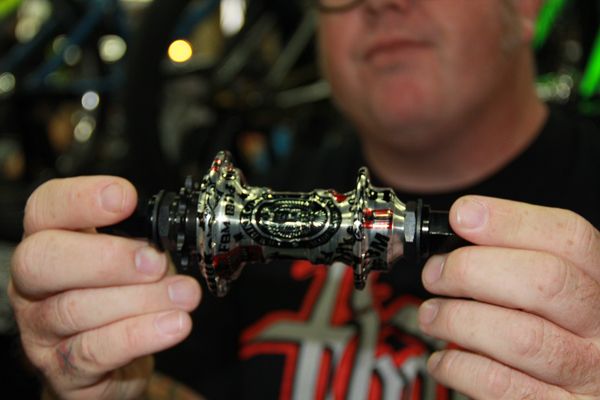 Some of you might recognize the opening photo from the other day… The photo I took was a little blurry, so I figured that would be easier. Limited edition FBM X Profile Racing hubs coming soon with that sweet wrap!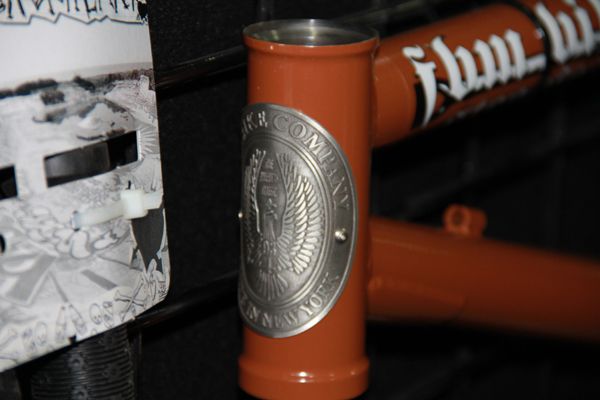 Cannot go wrong with an American made frame like what FBM pump out of their warehouse in New York.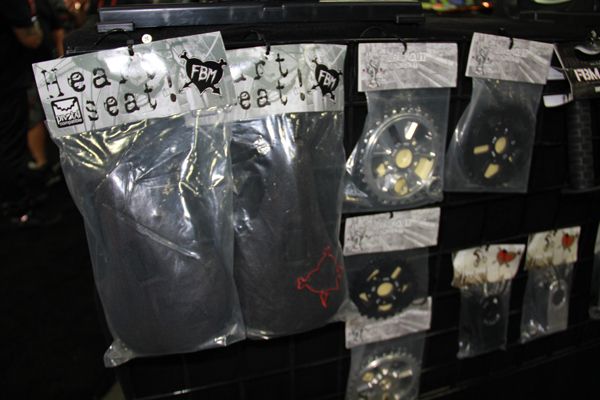 Seats, sprockets and stems. FBM make all sorts of parts for you to get rad on.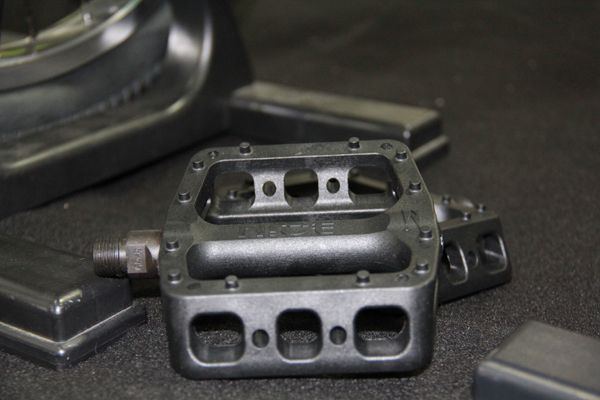 New Nice! plastic pedal. Clean and simple.
So, like we said, FBM have only a few items on display at the QBMX booth. You can check out their full line of products on their website — FBMbmx.com
Check out more from Interbike 2015 — Interbike 2015