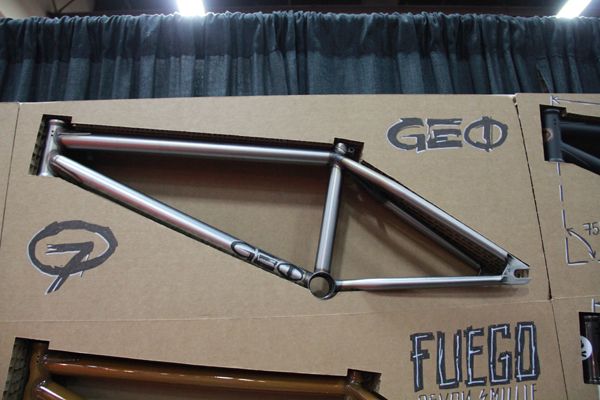 Next up, we decided to swing over to our friends from Spain at Fly Bikes and see just what they have been cooking up. We've been seeing a few previews of their 2016 line over the past few months which included a new BMX frame, parts and complete bikes, so we were definitely interested in seeing what they had cooked up… They definitely had a lot to see. Let's take a look!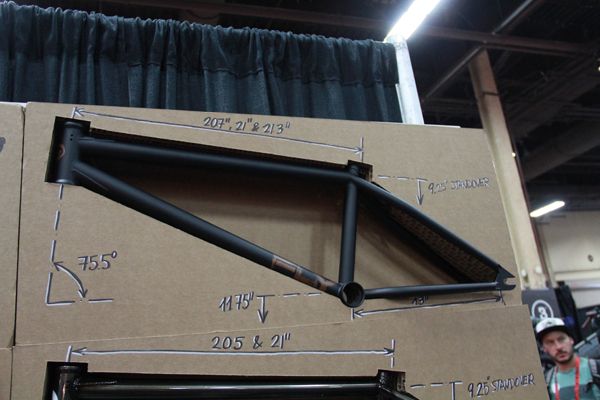 The new Geo team frame. You can get a much better look at the details on the frame here – Sneak Peek: Fly Bikes – Geo Frame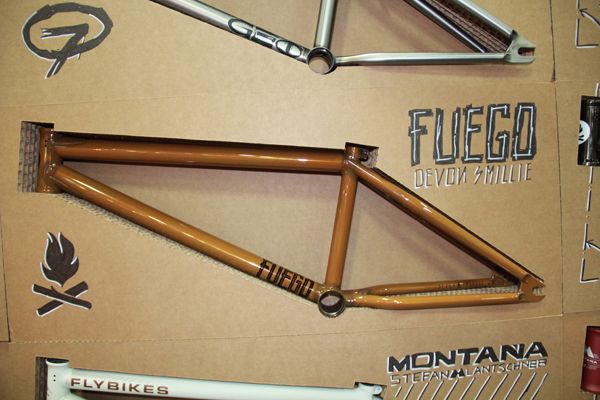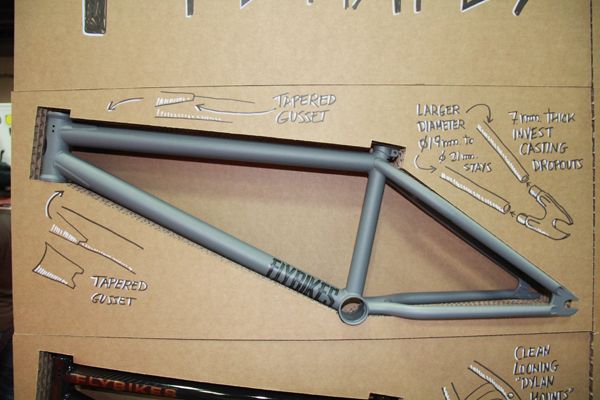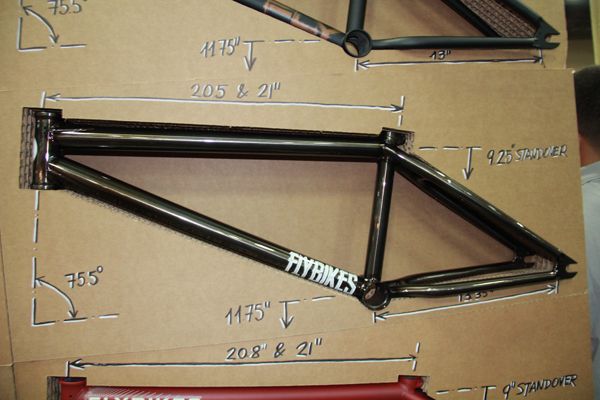 Noteable changes on Devon Smillie's Fuego frame.. External gussets, a MID bottom bracket (Yeah, all their frames are using Mid instead of Spanish… Crazy, I know.), traditional Dylon removable mounts instead of the EBS mounts and new colors. Fly are also offering more top tube length options for all of their frames versus the one option that was what the rider used from before.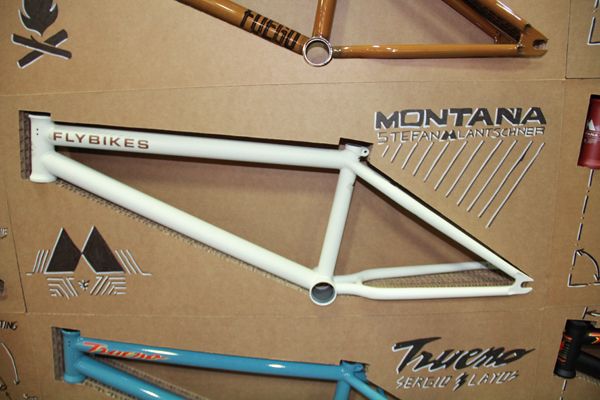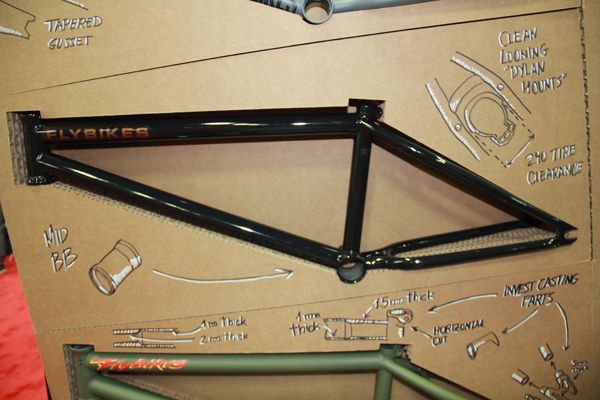 New colors and a few geometry changes like the taller stand over height for Stefan Lantschner's Montana frame. Mid bottom bracket, too!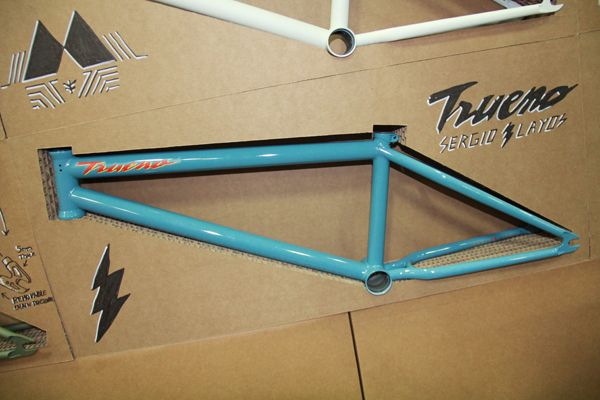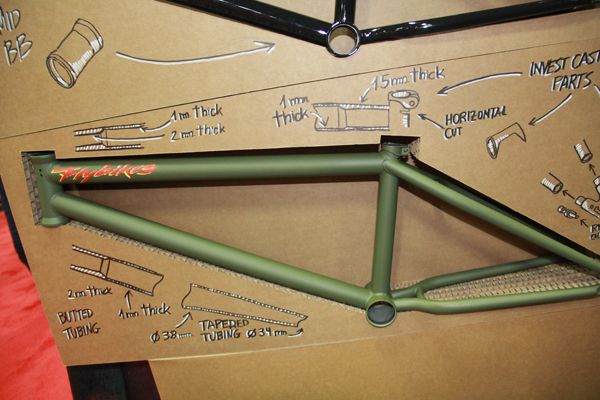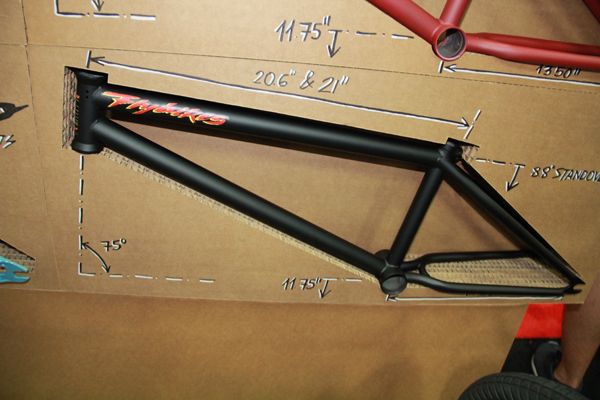 Fresh paint on the Sergio Layos signature frame with the Mid bottom bracket and a 21″ top tube length.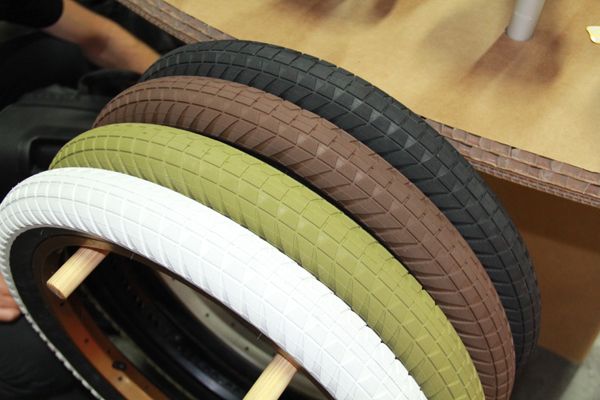 White and Earth brown have been added to the Ruben Rampera tire color options.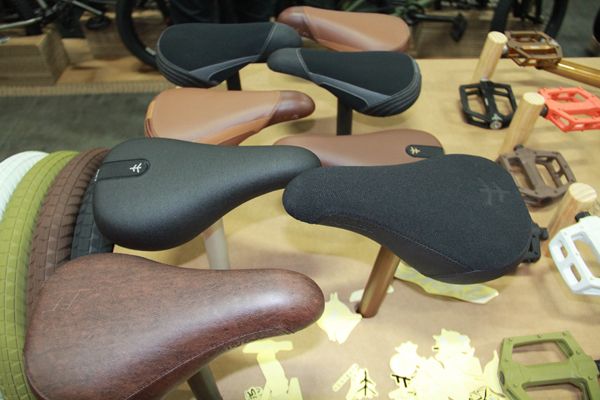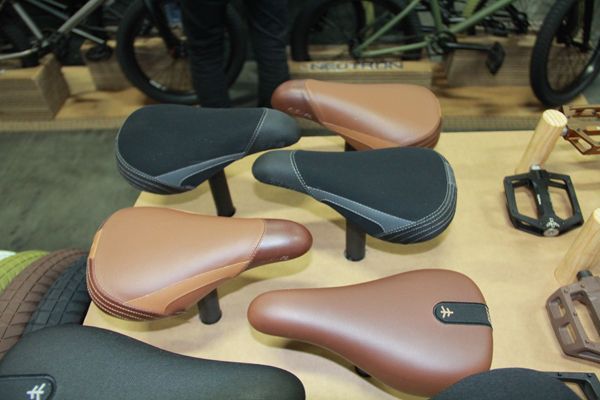 Fly have a TON of new and updated Tripod seat options.
New colors for the Ruben pedals like the orange, white and brown!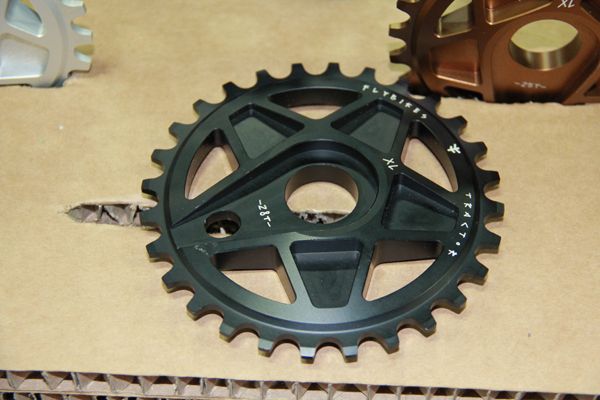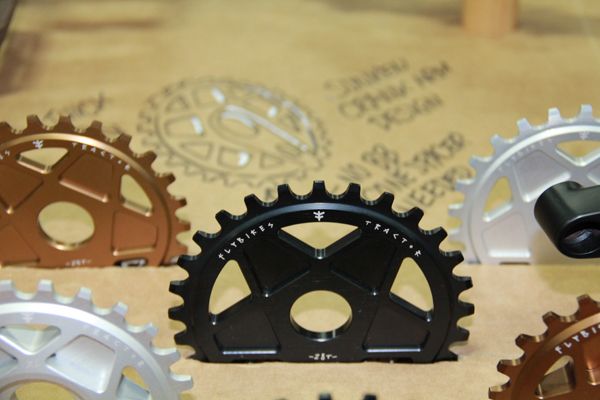 The new Tractor and Tractor XL sprockets. You can learn more about that Tractor XL sprocket which uses a unique design here — Sneak Peek: Fly Bikes – Tractor XL Sprocket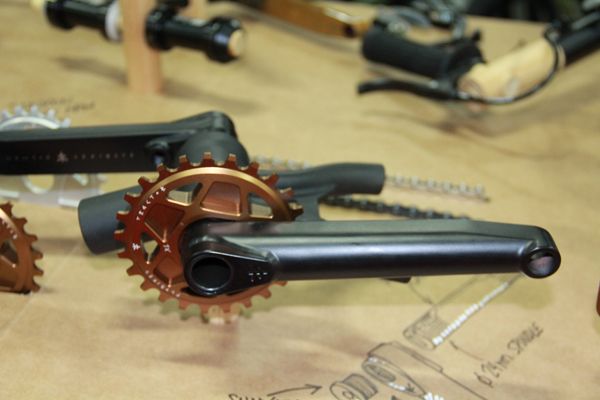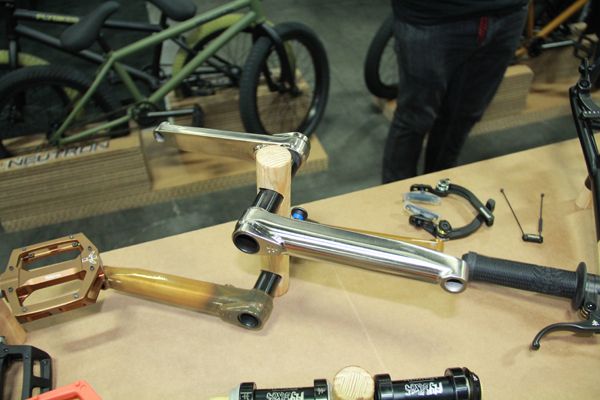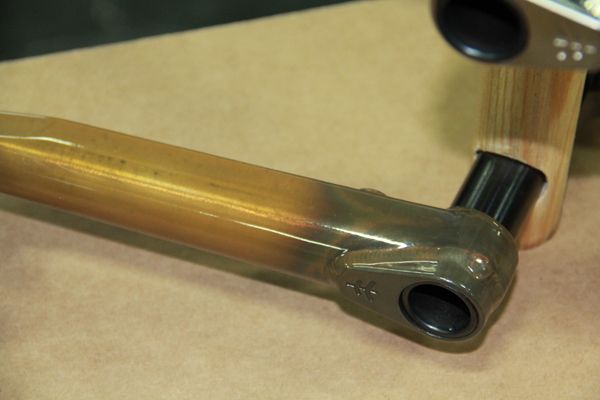 Dolmen cranks with the new translucent gold color! New for 2016 is that they're now using 24mm spindles and even beefed up the gussets. These cranks look bomb proof.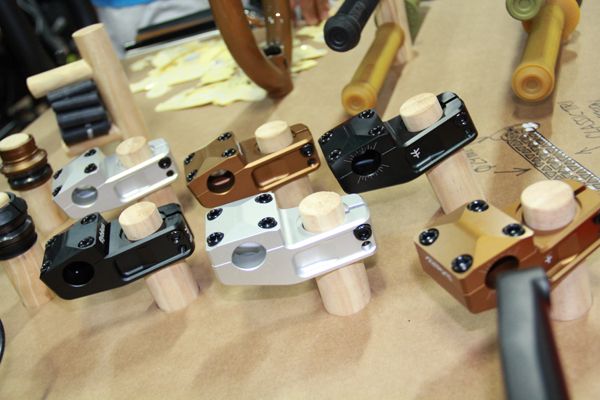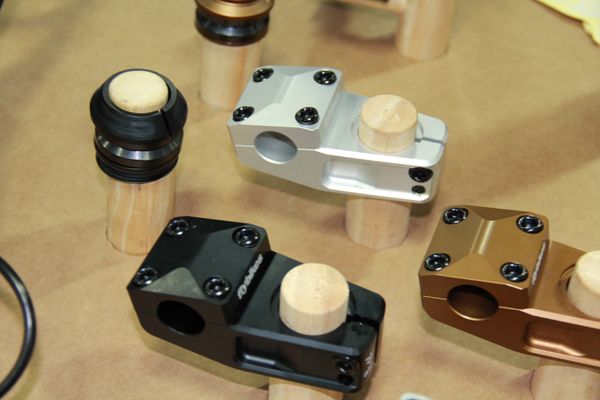 Black, white and gold color options for the different stems! Roey, Alta 2 and Central.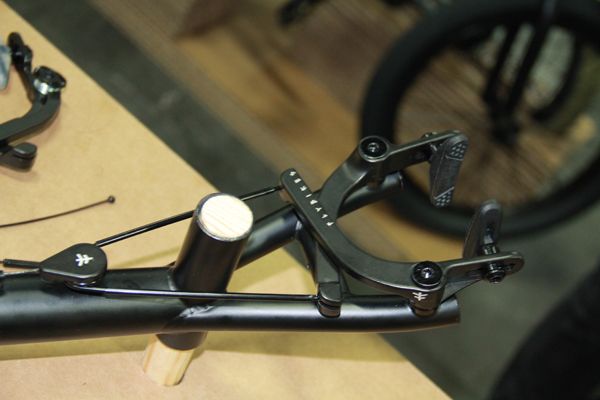 Springhanger brakes with the bulked up spring for stiffer pull.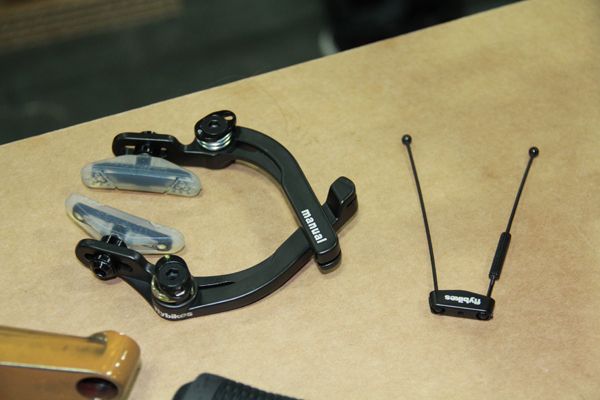 Manual brakes with the adjustable bridge for those of you who prefer traditional brakes.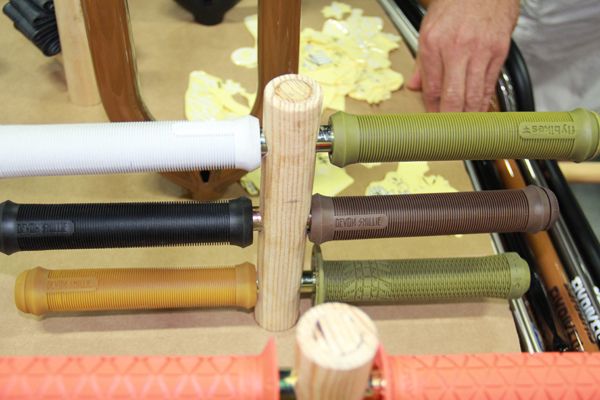 New colors for the grips and even the new Roey signature grip that is a tribute to the Tri A'me grip that is a classic in BMX.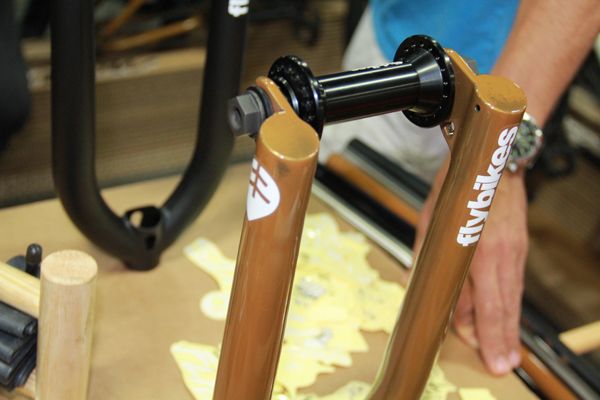 Hubs and Agua forks!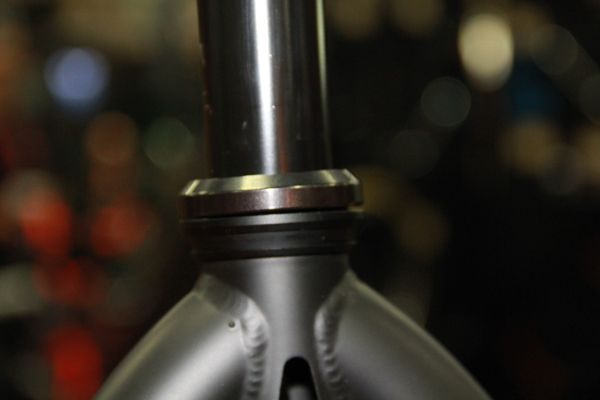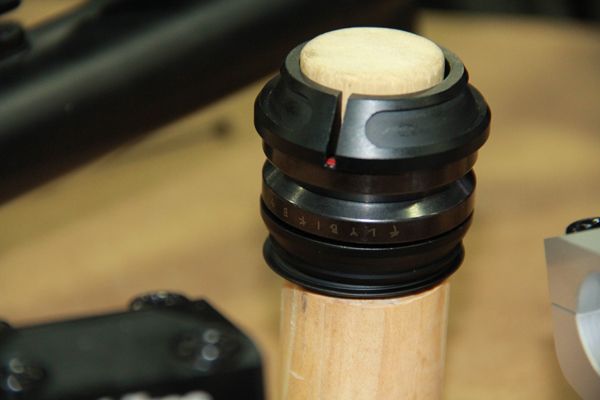 Fly have created a new headset spacer that runs under the bottom bearing. This actually mellows out the head tube a bit, so if you don't want a steep head tube, you can put this in and it will make a 75 feel more like a 74. Don't like it? Simply take out the spacer and you have a regular headset.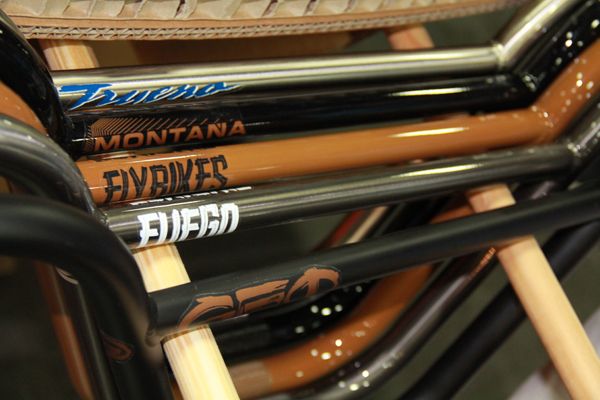 Bars to match the frames!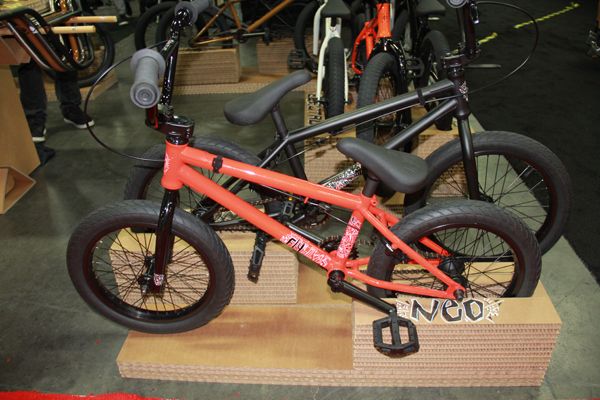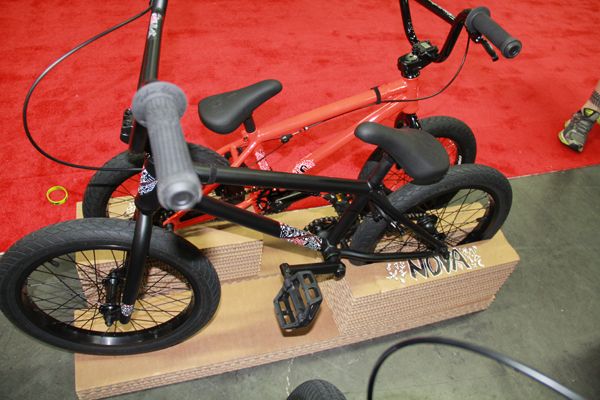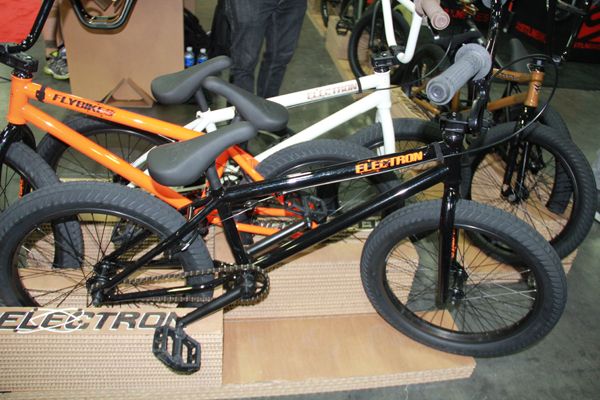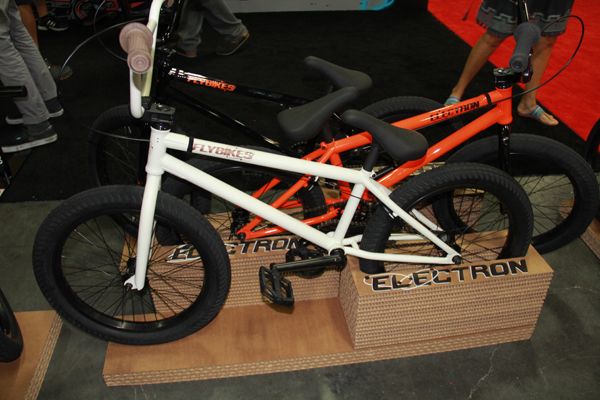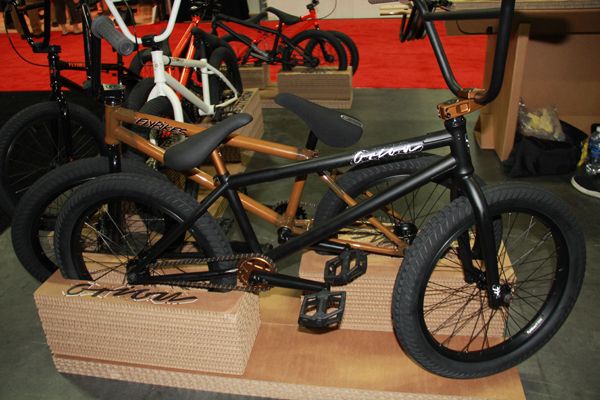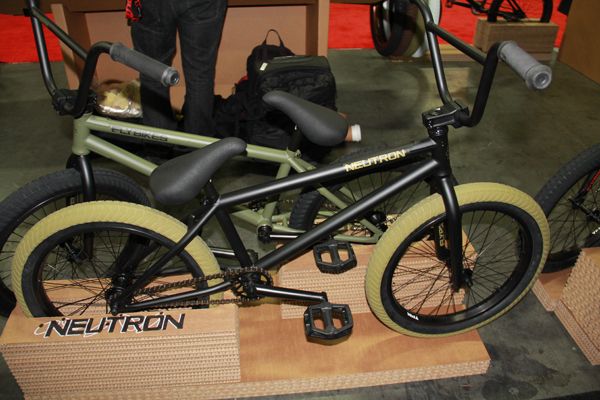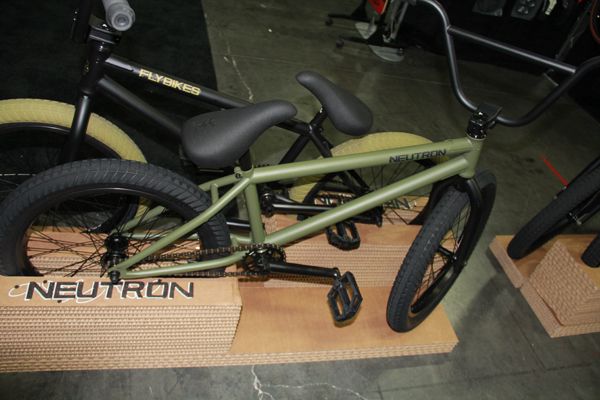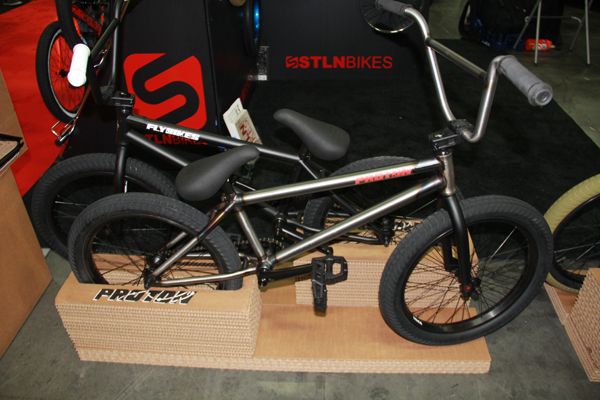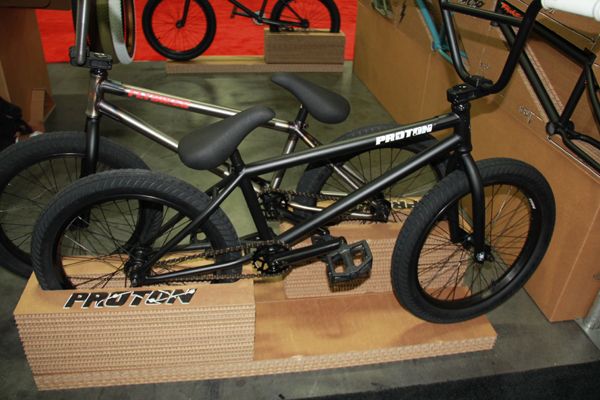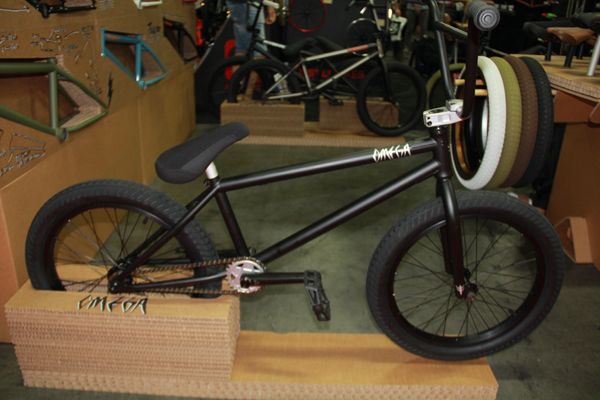 Fly have expanded their complete range a bunch this year beyond their Proton, Neutron and Electron bikes. They now have a 16″ Neo, 18″ Nova and a few other bikes like the high end Omega that's completely decked out. Overall, these BMX bikes look amazing.
That wraps up the Fly Bikes booth! Stoked on all the new additions to the line and the color choices! Questions? Let us know in the comments!
Check out more from Interbike 2015 – Interbike 2015