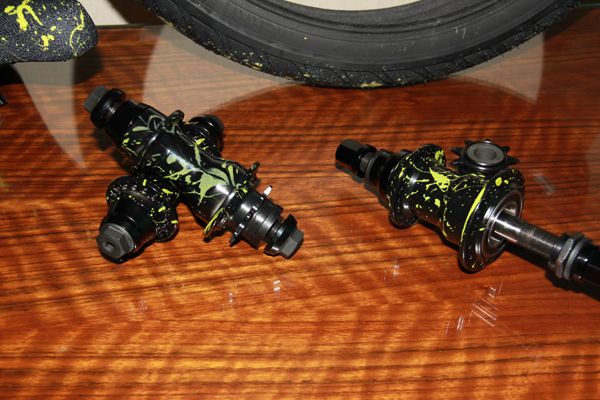 Cruising along, we made our way to the Merritt suite to take a look at what Sean and Mike have been working on in New Jersey this past year. Check out a few new products, a couple new colors and more below!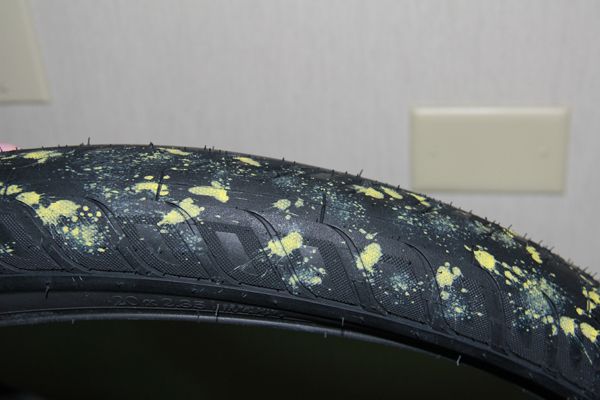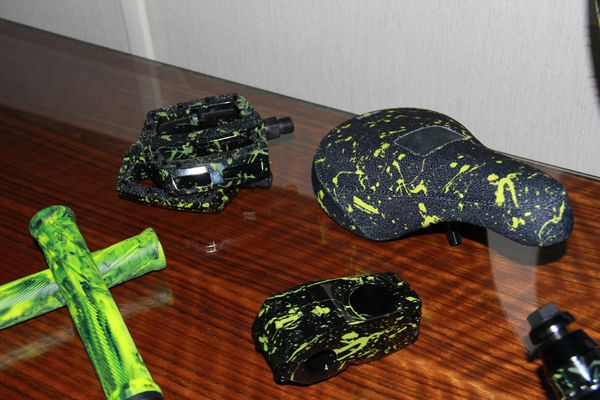 Really digging that new green splatter color.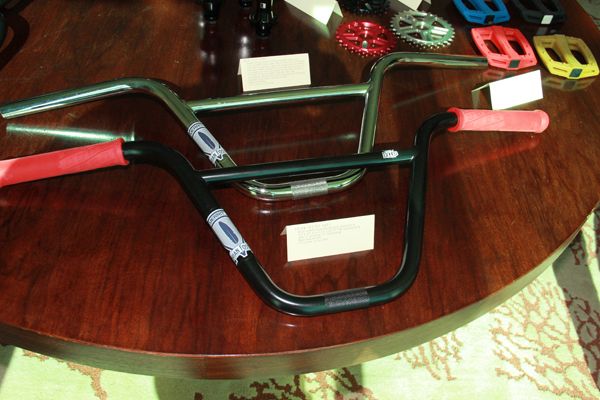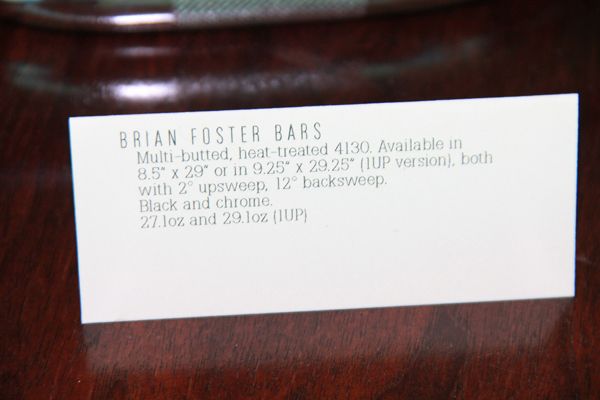 Brian Foster bars.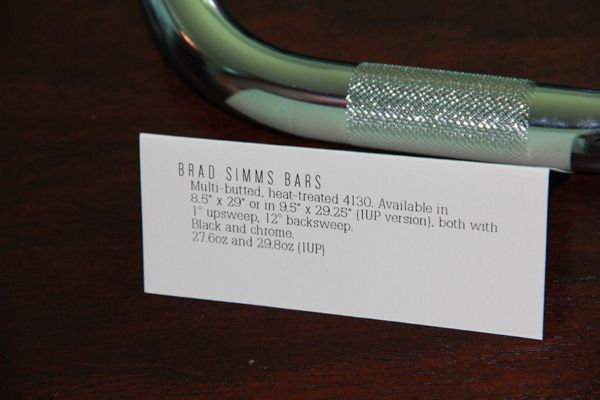 Brad Simms bars.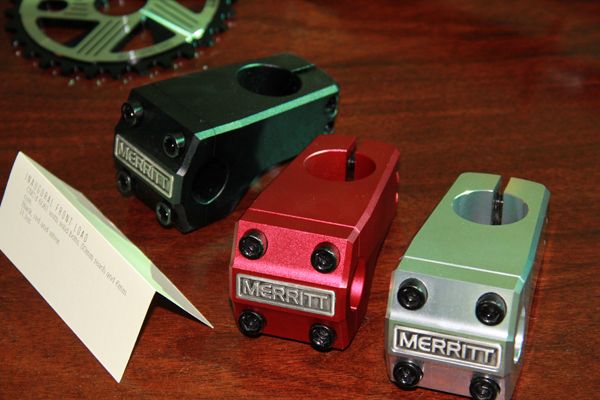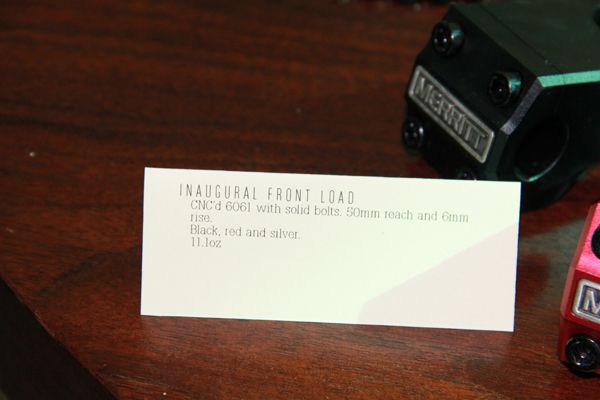 Inaugural stem.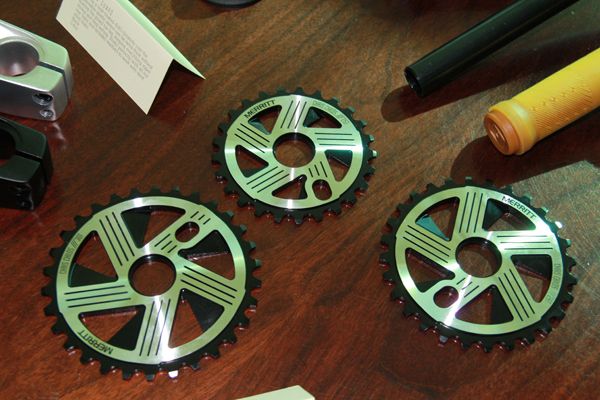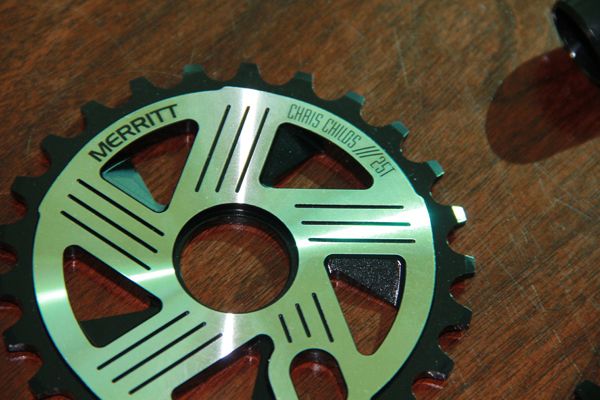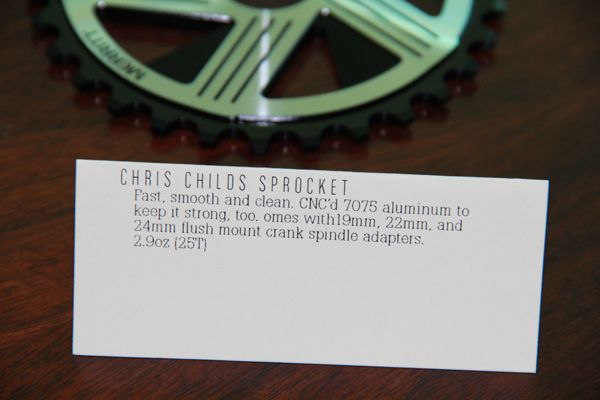 Chris Childs signature sprocket.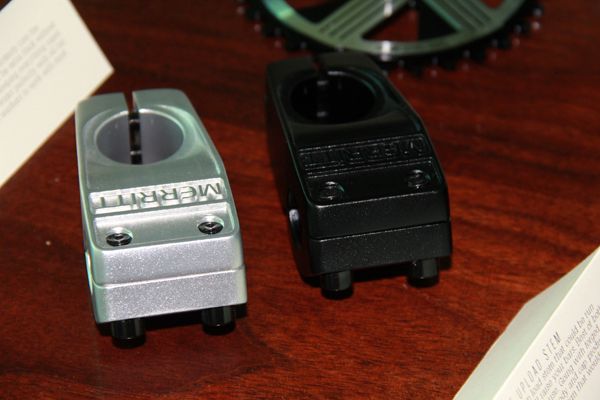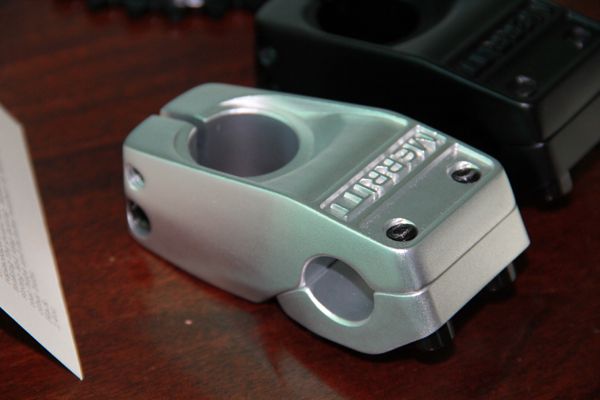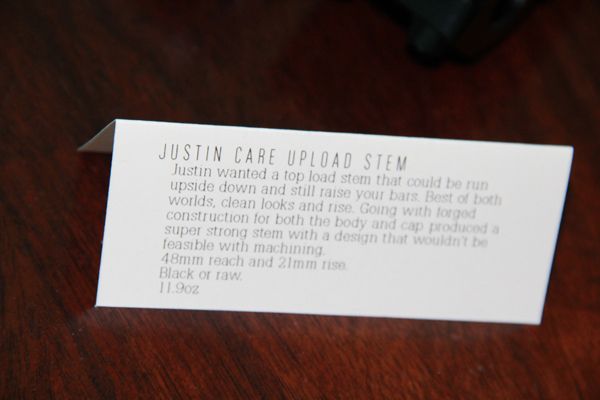 Justin Care's stem still looks wild to us, but in a good way.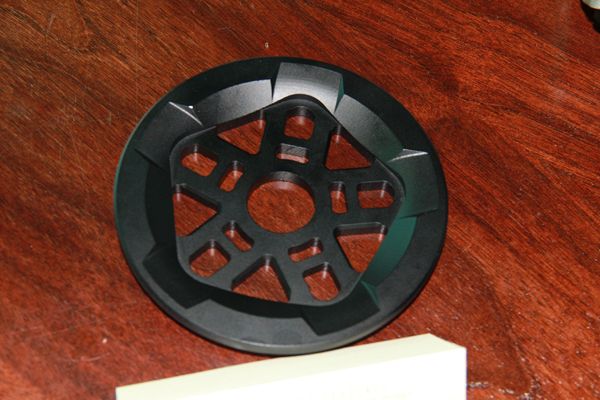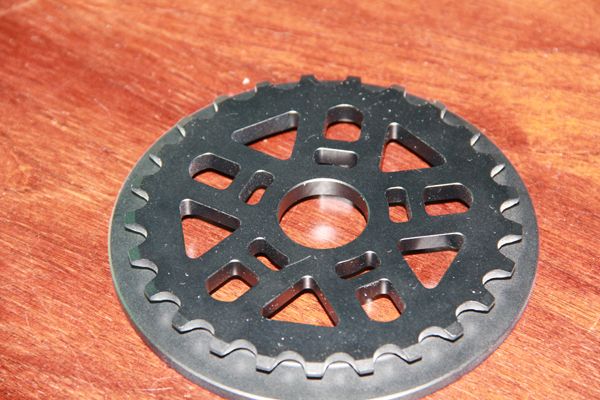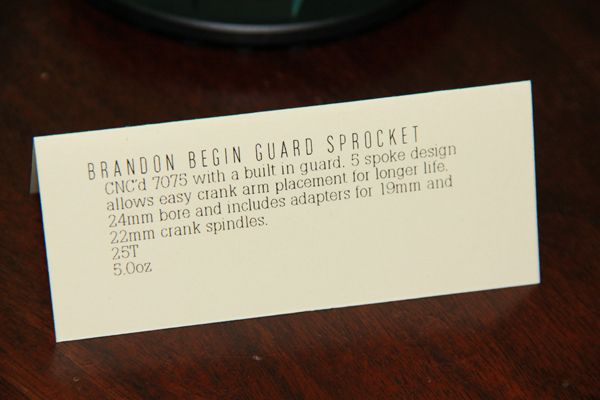 The new Brandon Begin signature guard sprocket.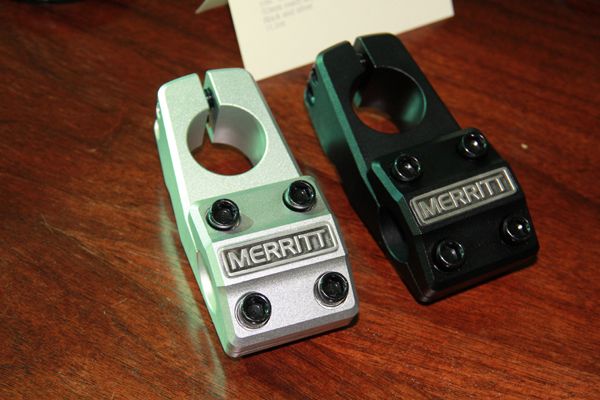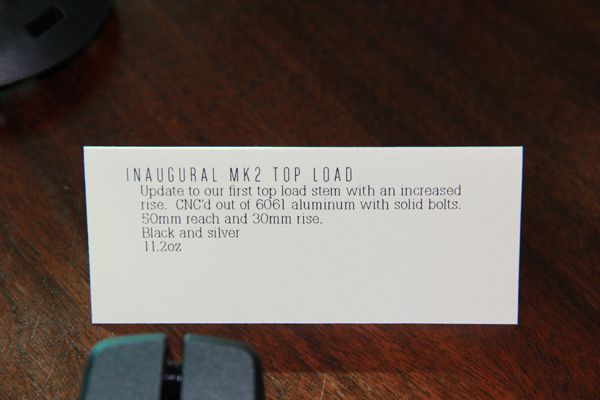 The Inaugural MK2 top load stem. Love that embossed logo.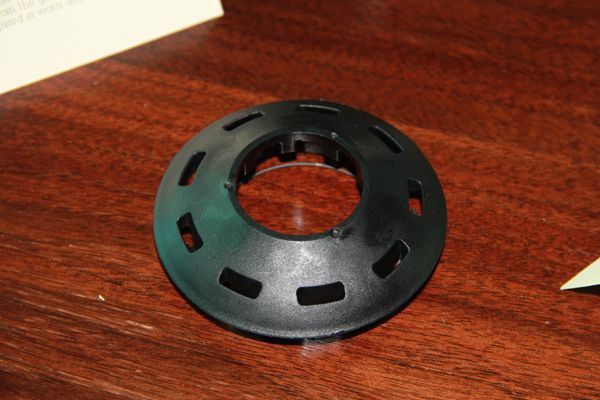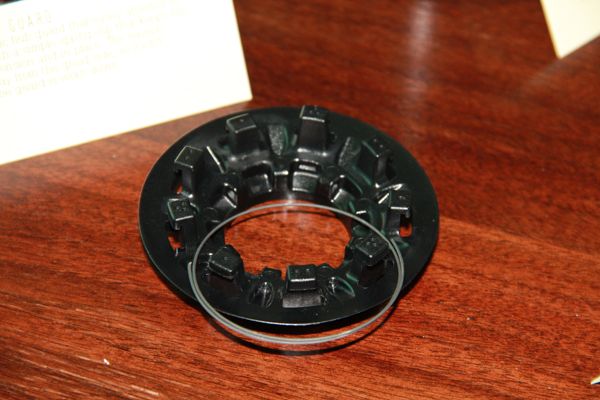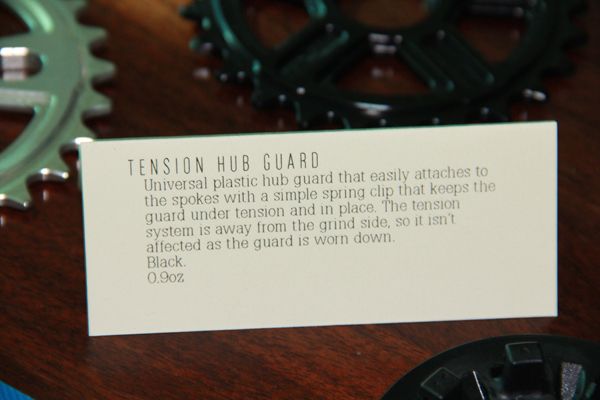 The Tension hub guard. Such a rad design.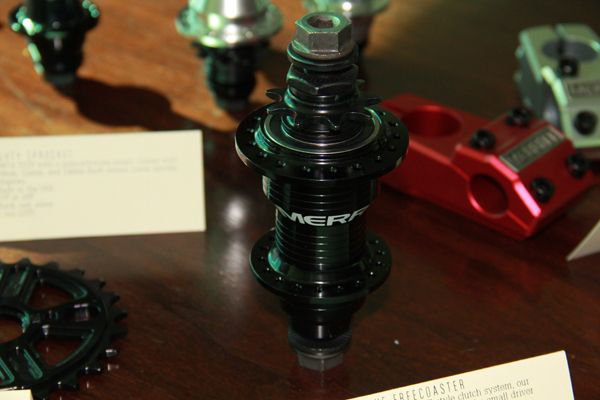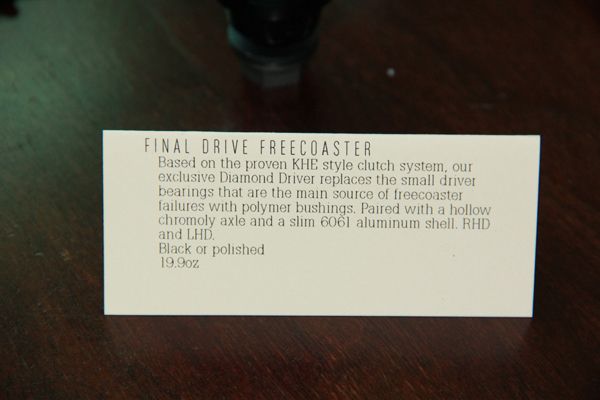 The Final Drive freecoaster.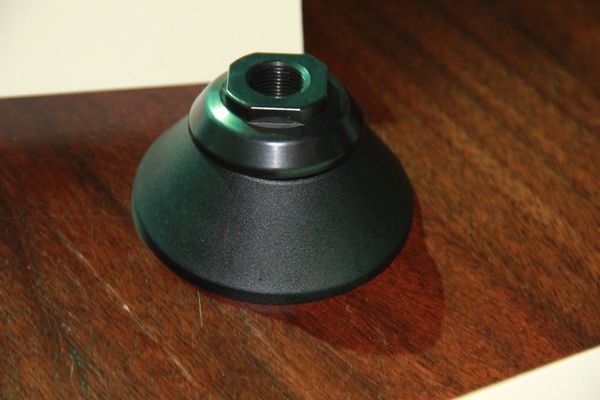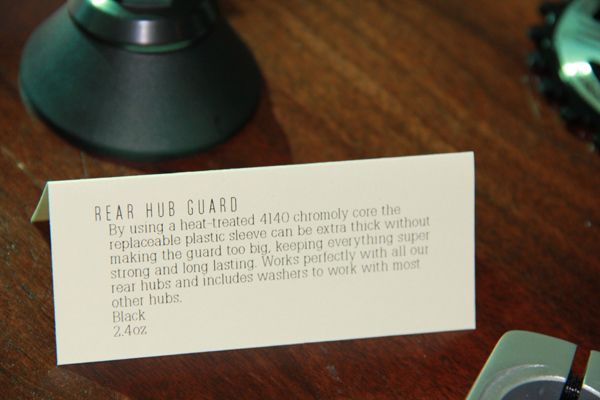 Gotta protect those hubs.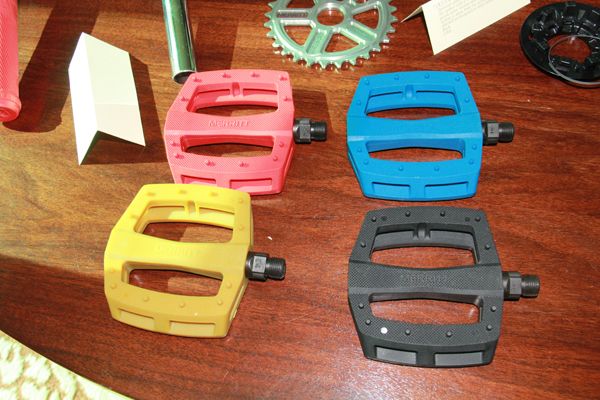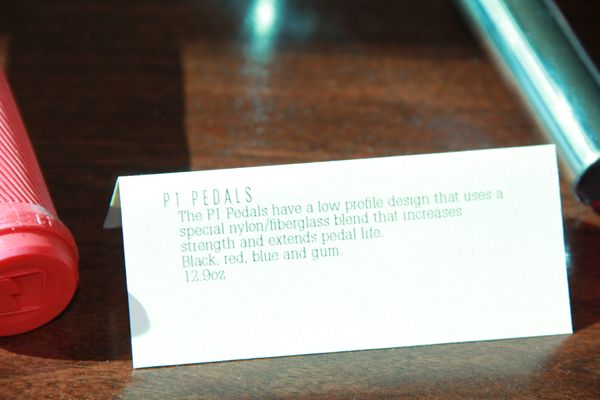 The P1 pedals.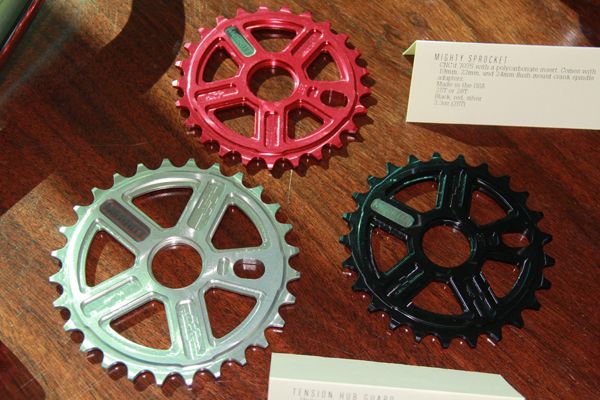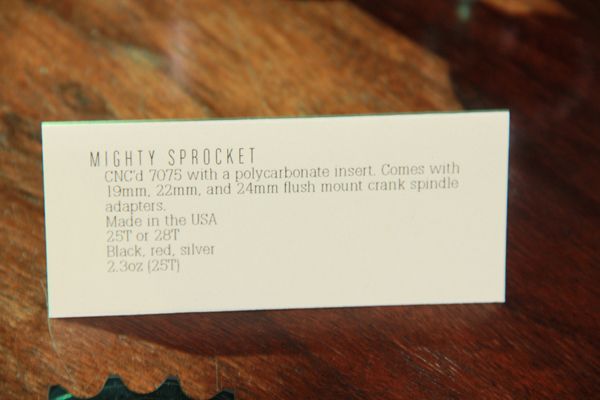 The Mighty sprocket.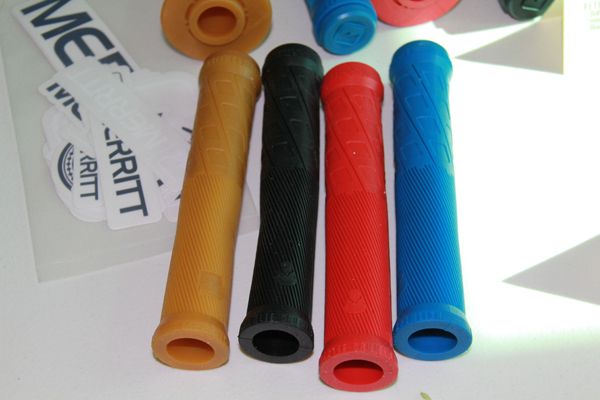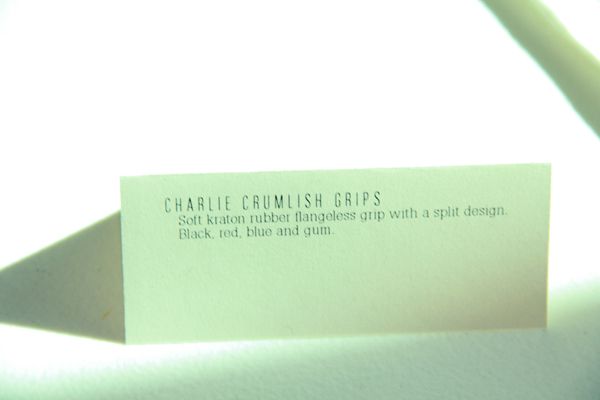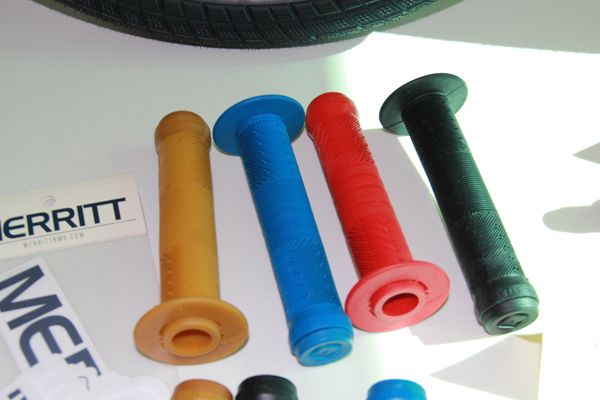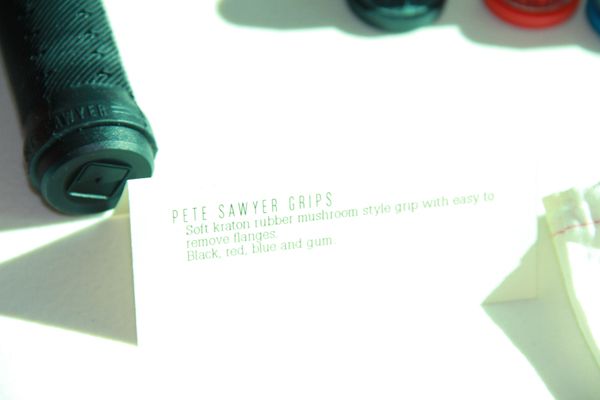 Get a grip! Sorry for the blown out photos!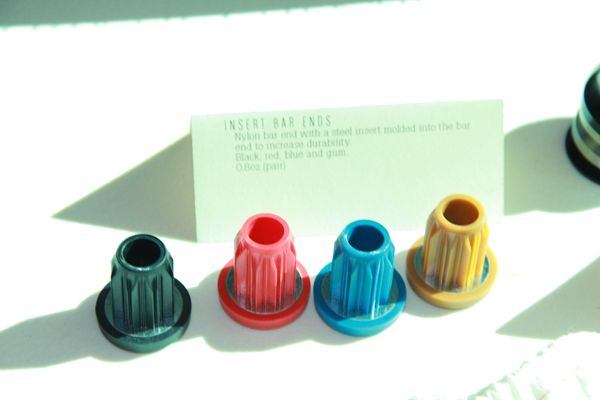 The washers are embeded to keep you from blowing through them. Such a good idea.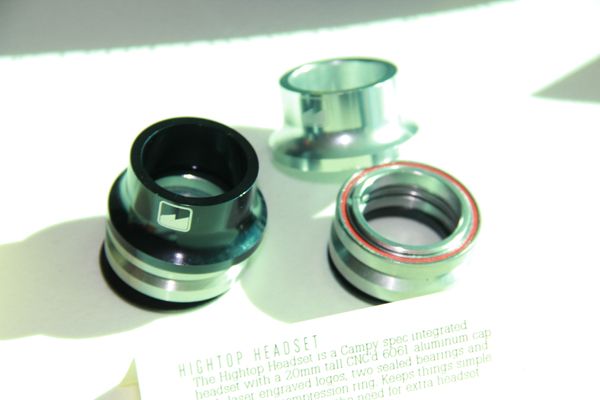 Headset spacers are becoming a thing of the past, haha.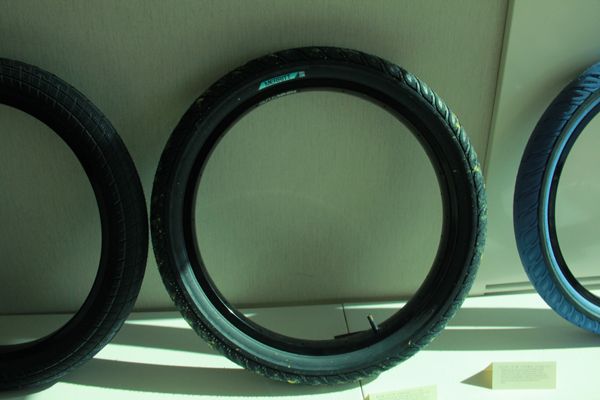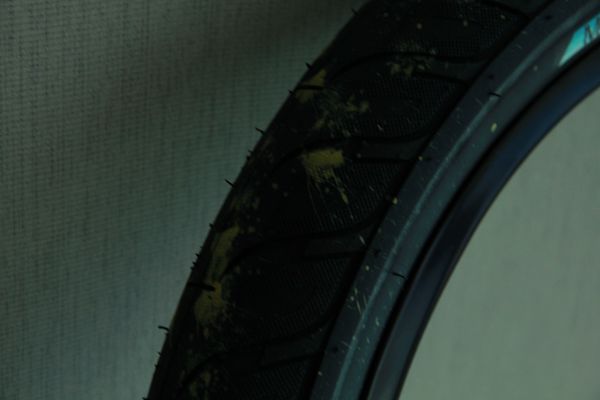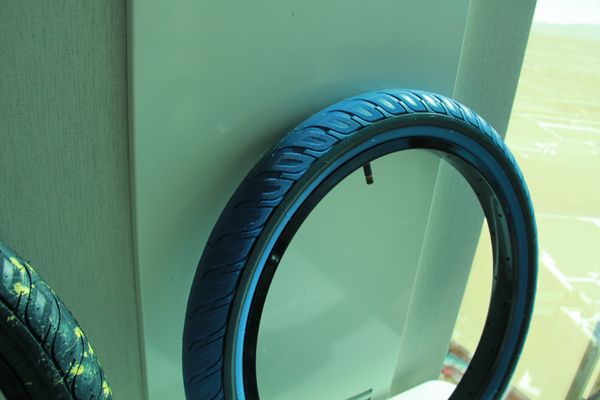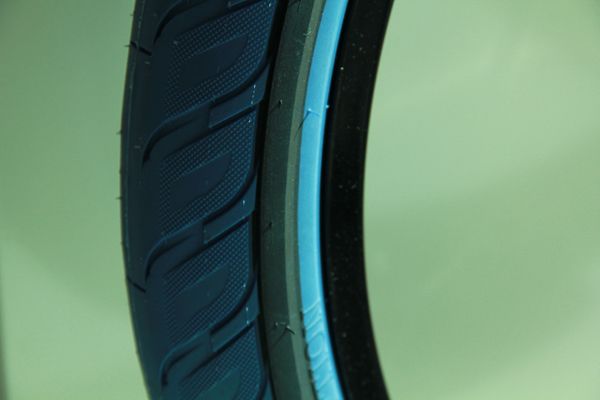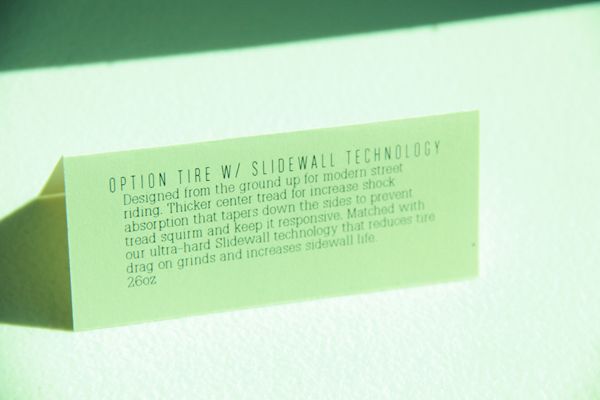 Plenty of tires options. That splatter color looks cool though.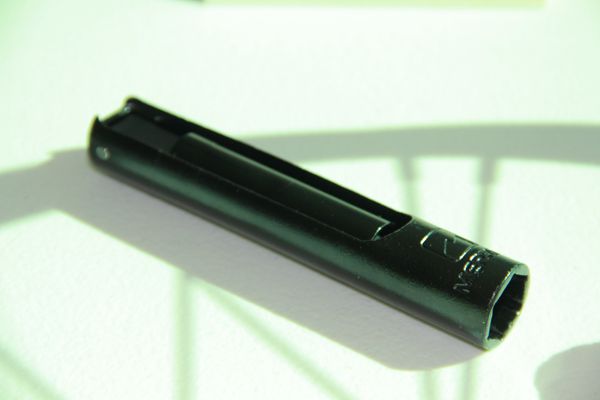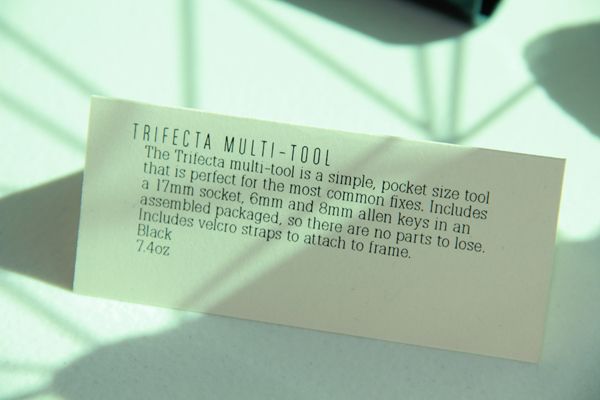 Trifecta tool fits in the pocket and gets the job done. Simple!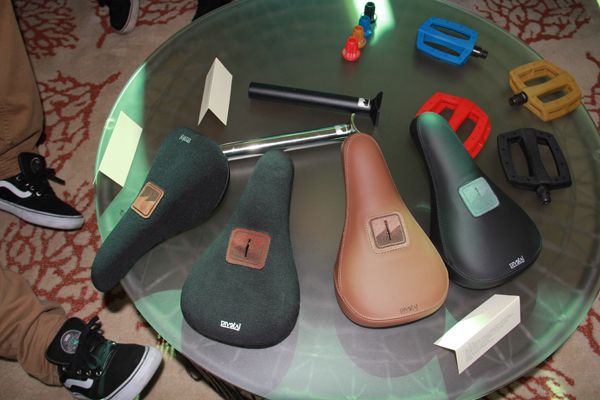 Take a seat!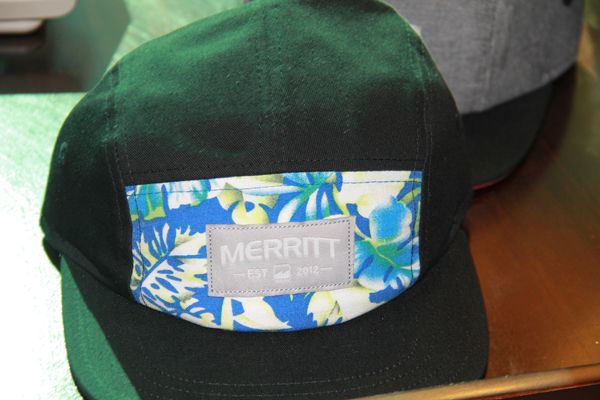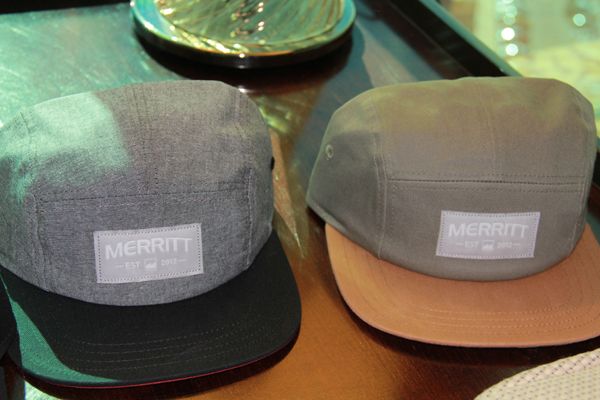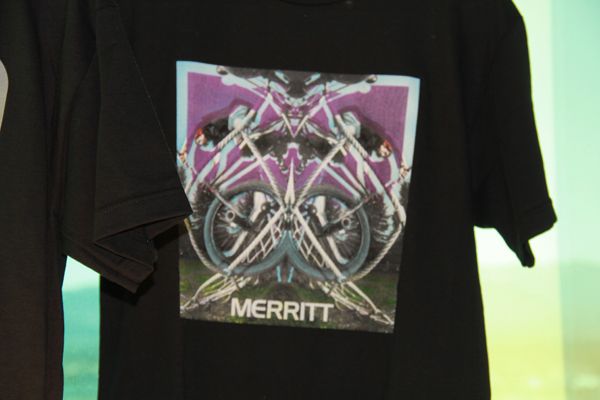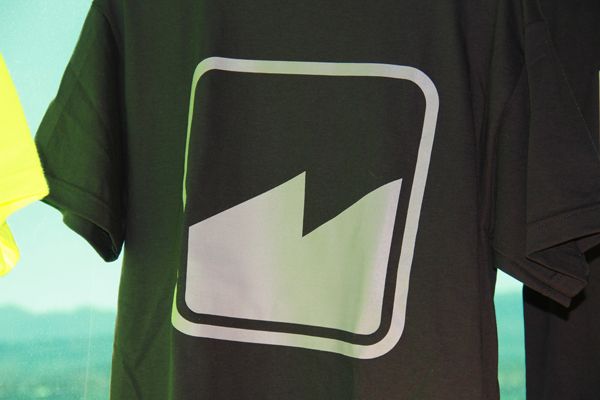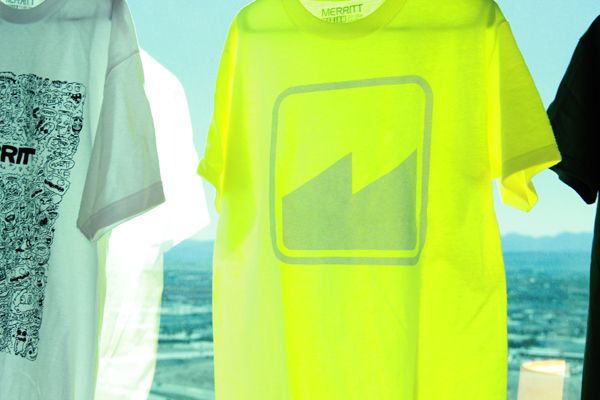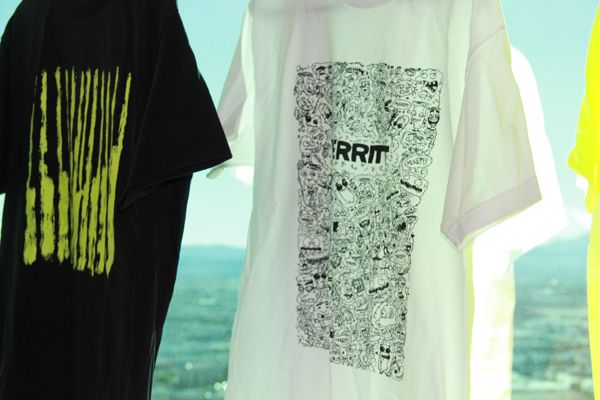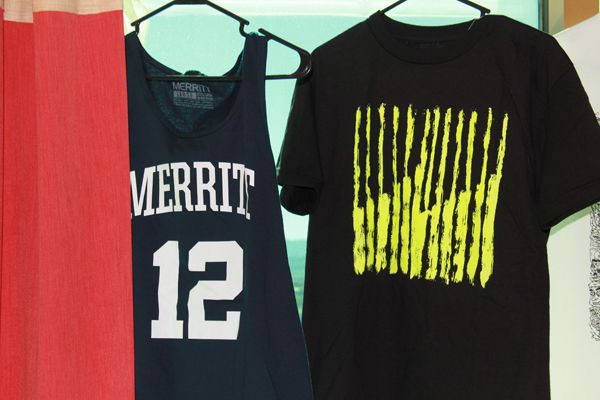 Softgoods on point!
That wraps up the Merritt booth! Questions? Let us know in the comments!
Check out more from Interbike 2015 — Interbike 2015