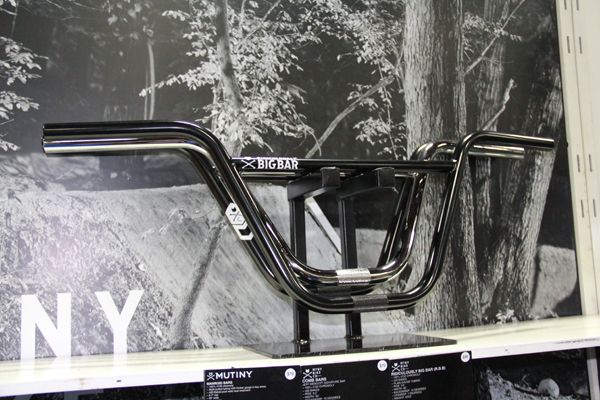 Keeping the party going at Interbike 2015 we made our move over to the Mutiny Bikes have been working on lately. Although we have seen a few of their new items already, there were a few surprises. Let's take a look!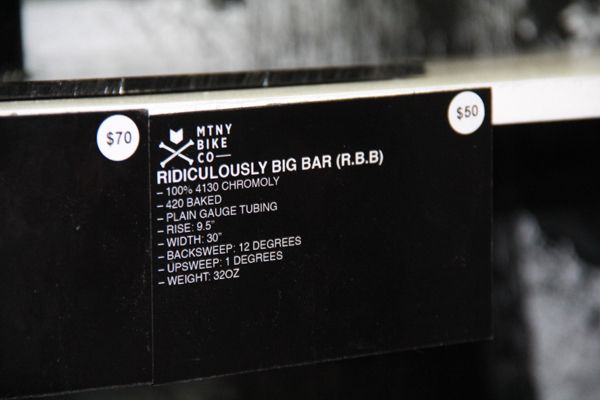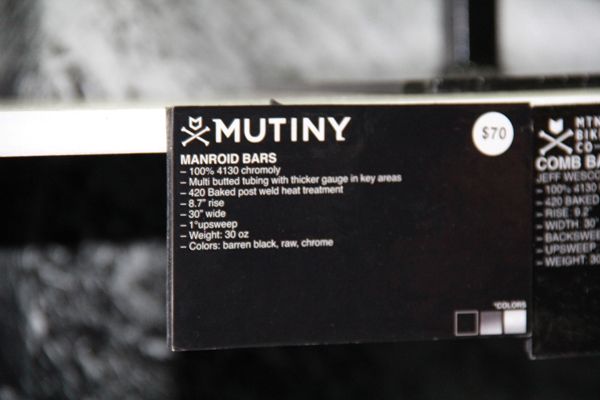 Mutiny have their new "Ridiculously Big Bars" which, in comparison to the 11″ rise bars aren't all that ridiculous, but we agree 9.5″ is pushing it for ridiculous. We also see the Comb bars and Manroids behind those behemoths.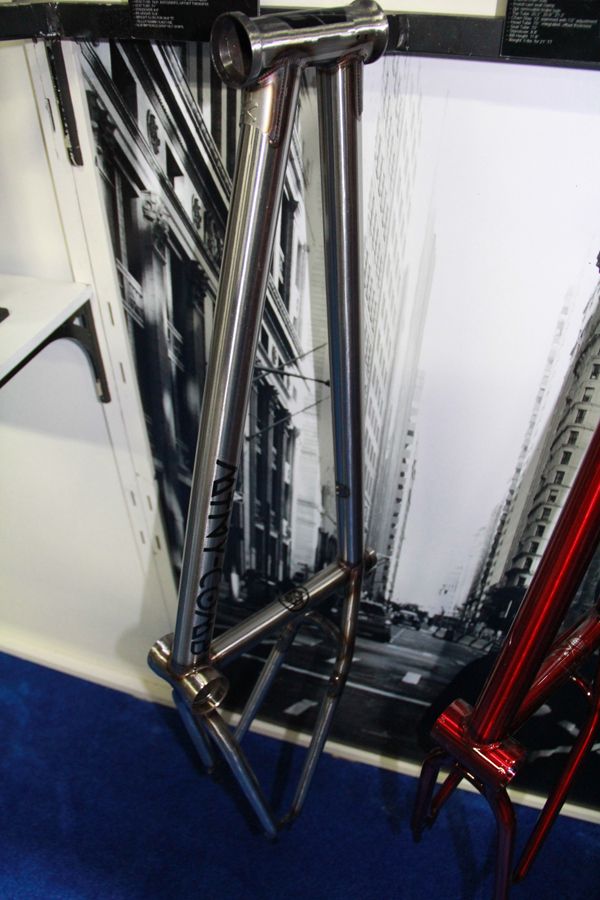 Get a better look at Jeff Wescott's Comb line here — Product: Mutiny Bikes – Comb Frame and Bars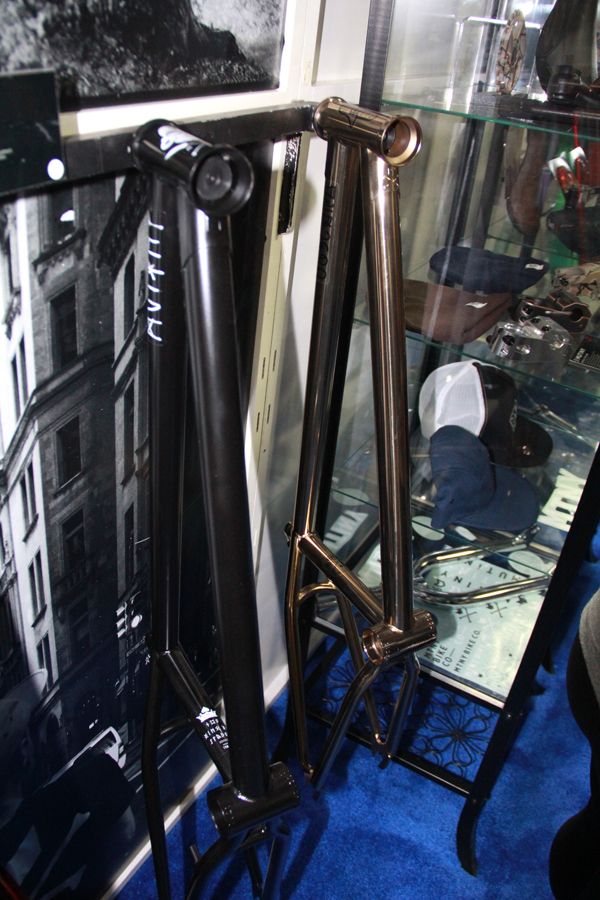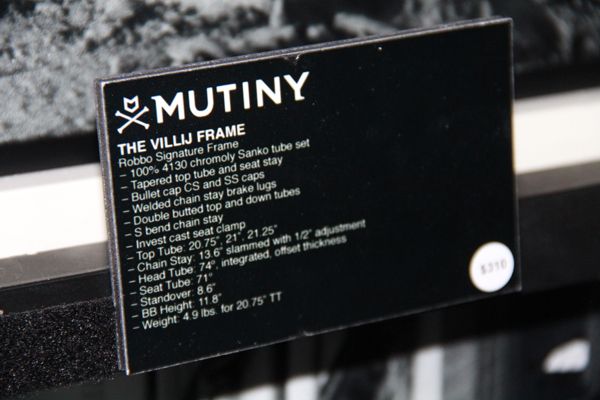 Sorry for the rough photos. The booth was pretty crowded when we got in to take these photos!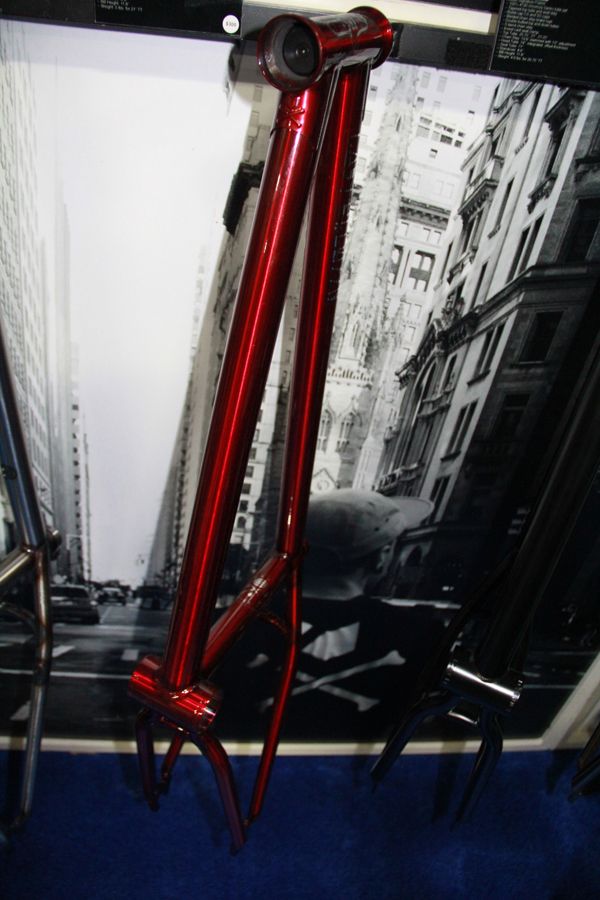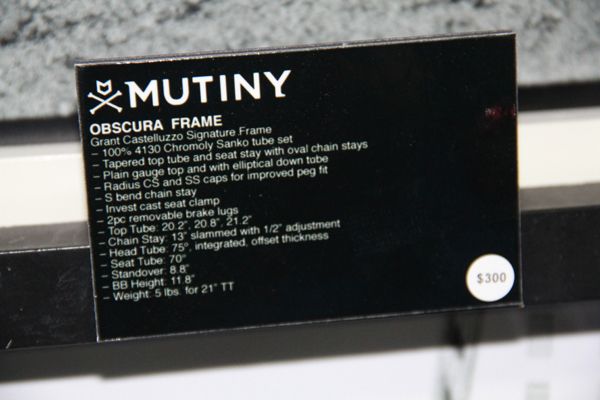 Grant Castelluzzo's signature Obscura frame in the new red color. You can find out more about this frame here — Mutiny Bikes – Obscura Frame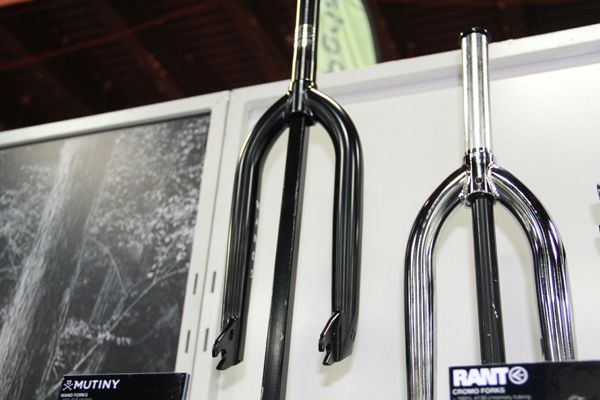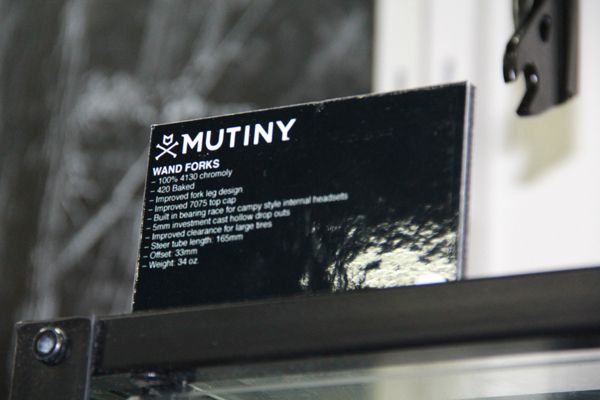 Wand fork!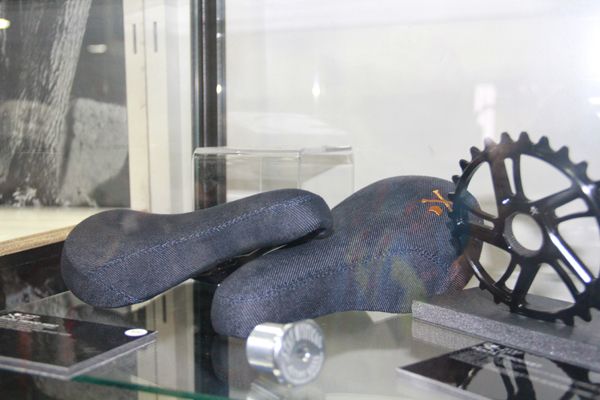 The new Denim tripod seats look awesome!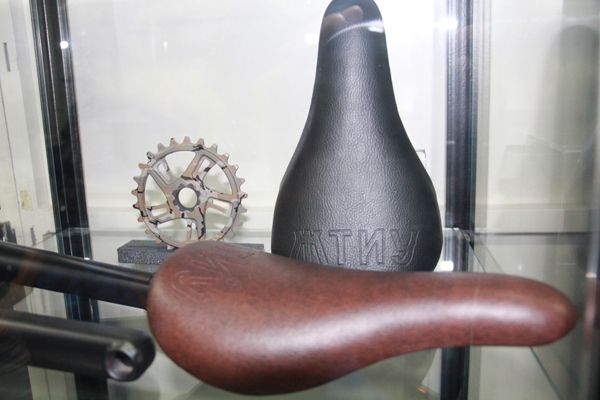 Brown and black leather looks real good, too!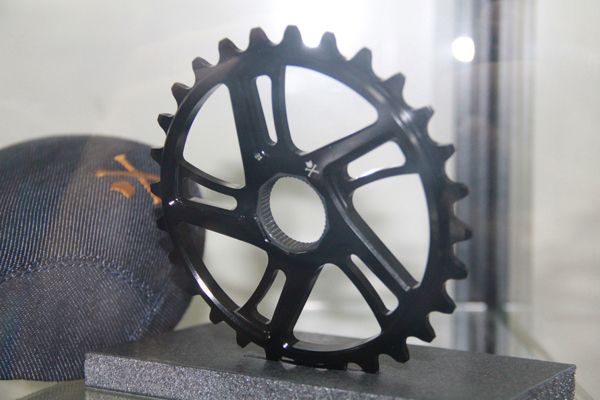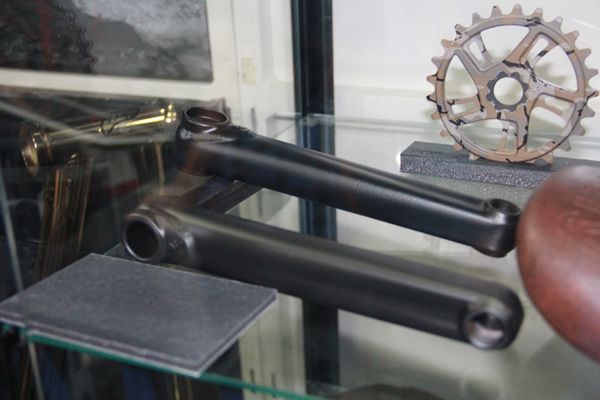 Cinch cranks!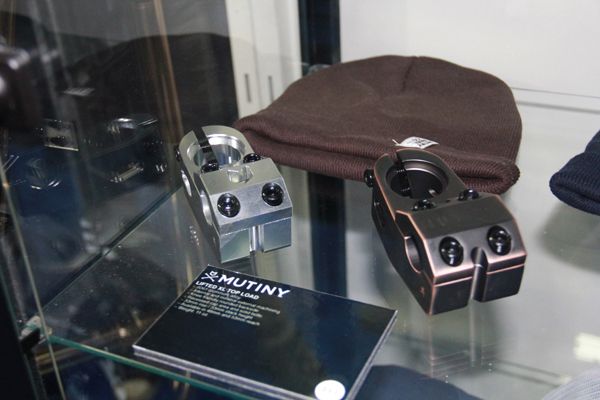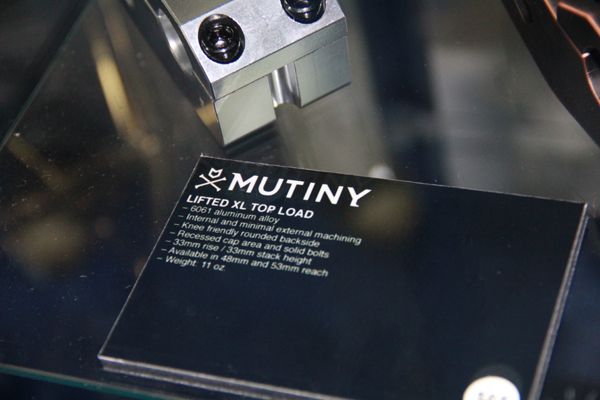 The Lifted XL top load stem! That Rubbed bronze color is amazing.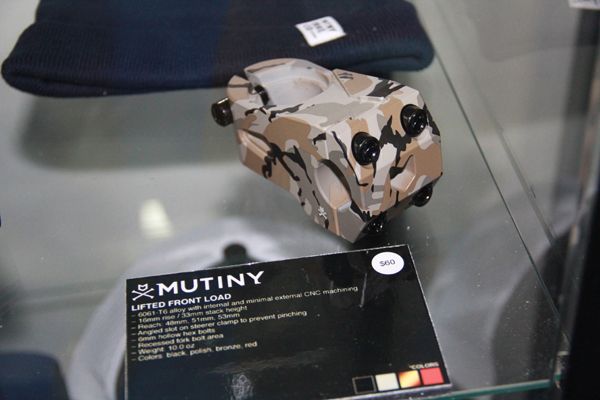 Lifted front load in camo!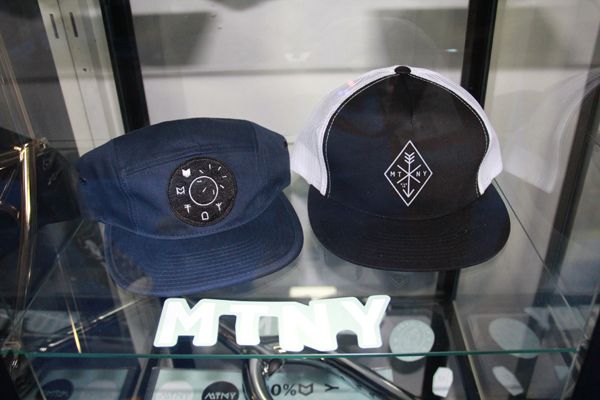 Can't go wrong with some new hats!
So that wraps up what Mutiny had on display! As always, they have a clean and simple line without a lot of frills. Just the good stuff! We're always stoked on that. Let us know if you have any questions in the comments!
Check out more from Interbike 2015 — Interbike 2015