Name:
Brandon Wayne Dosch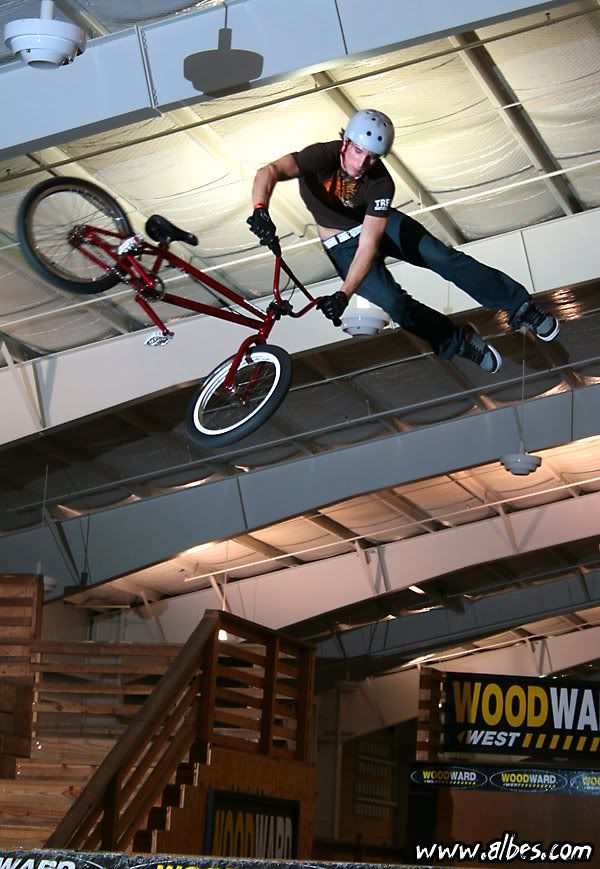 Location:
I am currently chillen in Hunnington Beach, California but i live in Lake Orion, Michigan
Sponsors:
Albes
Years riding:
8 years
I met you shortly at Baco at Jelly Stone, since then it seems like you have blown up, what's it like having so much happen quickly?
Its just a lot of fun, meeting new people and riding new things.
Do you have any new sponsors in the works?
Yeah…. nothing for sure
You recently took a trip down to California, what all did you have a chance to do down there?
Everything! Its the land of Oppertunity
If the internet doesn't lie, You were ranked #2 in the country for racing in 2005?
True fact
Do you feel racing has a big impact on your style and just riding in general now?
It has everything to do with my riding now. Racing is the best way to learn your bike.
Your a very talented rider, is it just kind of natural or do you beat the hell out of yourself learning the stuff you do?
Thank you, I dont beat myself up too much. I will try a trick about three times and if it doesnt work out I will get back to it later. It all depends what trick it is and where I am trying it at.

What kind of tricks are you working on right now?
All of them!
What is one trick you cannot do for the life of you?
Hang 5's
Albes is filming for a new DVD, will you have a part in it?
yes
Do you have any other video parts or web edits in the works?
I know you just had those two on the internet recently.
No not really
Even a year ago, did you imagine you would be getting as much coverage as your already starting to get?
No, I never really thought about it.
You graduated from high school last year, are you in college now or are you taking some time off to ride?
I am taking a year off just for a break, I want to start up in the fall.
What are you going for?
Business
What is your best story involving Flip?
All I am going to say is Orlando Dew Tour
What is your best story involving the Albes bus?
There is a good story every time I have been on the bus.
What are your thoughts about Baco last May?
haha HAHAHAH WAY TOO MUCH FUN! As much as I can remember…..
Do you have any more trips planned?
Yes, When I get home from Cali I am going to the Not so Metro Jam and then I am going on an Albes Florida trip and from there I am going to Jomo Pro………Then the Dew season 08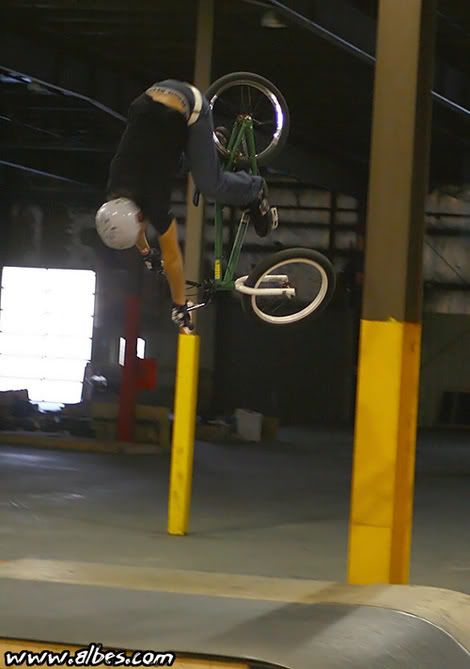 Where are some places you would really like to go to someday?
I want to ride my bike all around the world, I really dont care where I am at as long as I am on my bike or it is atleast 10 ft away from me.
Who are some of the pros you look or looked up to over the years?
Dave Mirra, Gary Young, Brian Foster, Jamie Bestwick and Corey Bohan
You were on the Dew Tour last year, How was that? and do you plan on doing it again this year?
Dew Tour was soo much fun, Yes I am planning on competing in Park and Dirt.
What do you think of all the big contests now days in general?
Fun!
What are some things you would like to accomplish in the next few years?
I would like to make finals at Dew Tour, Compete in the X-Games, Get a frame and footwhear sponsor.
If you won the lottery what would you do with the money?
Build a skatepark
What kind of music are you into?
Everything and anything that flows
What are some of your favorite movies?
American history X, all the Rush Hour movies and any BMX video.
Some of your favorite websites?
Albes, vital, thecomeup, bmxonline, bmxboard and myspace
Who or what are big influences in your life?
good ?….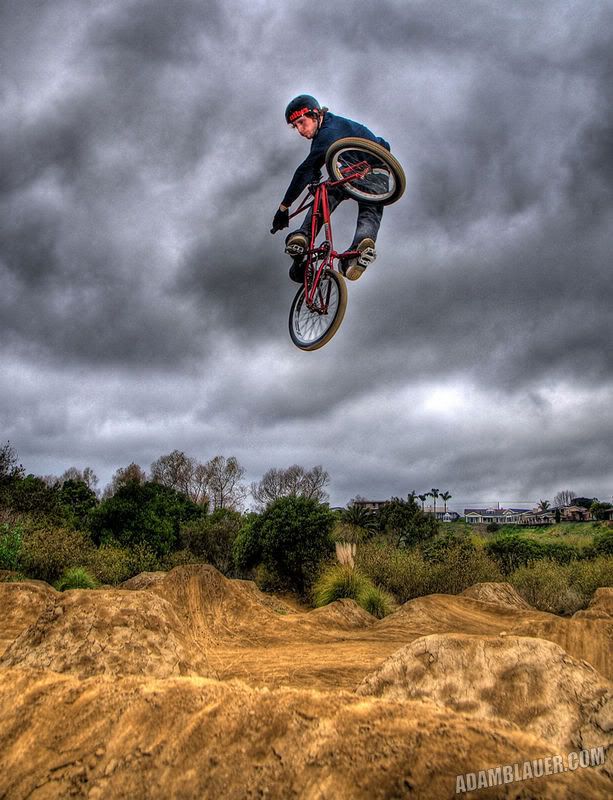 Do you have a favorite porn star?
HELL YEAH! Jenna Jameson
Do you work outside of riding and everything?
No.. just ride
What is the worst injury you have ever had in your life?
I am still alive so nothing too bad
Do you have any tattoos or piercing's?
Yeah I have one tattoo. Piercing's are for girls
What is a typical day like for you?
Wake up and RIDE!
What kind of advice do you have for people just getting into BMX?
Make sure you are getting into it for the right reasons and order from Albes!
If you could change anything about BMX what would it be and why?
Nothing, its intersting the way it is.
Do you have any shout outs or thanks?
I would like to thank my parents for all of the support and Albes for being the shit!
Anything I missed you would like to add?
I like the color red and I want to be apart of the mile high club. Thats about it!
Brandon riding Hidden Valley Trails