If your really into BMX you probably know who Maddog is… Yeah, that little kid who can ride better than you and has more sponsors than you will ever have. Okay, maybe that is a little harsh. The kid kills it on a bike but is a youngin so he seems a little shy. Oh well, his riding does the talking and this is what I got out of him for an interview! Enjoy!
Name:
Brett Banasiewicz.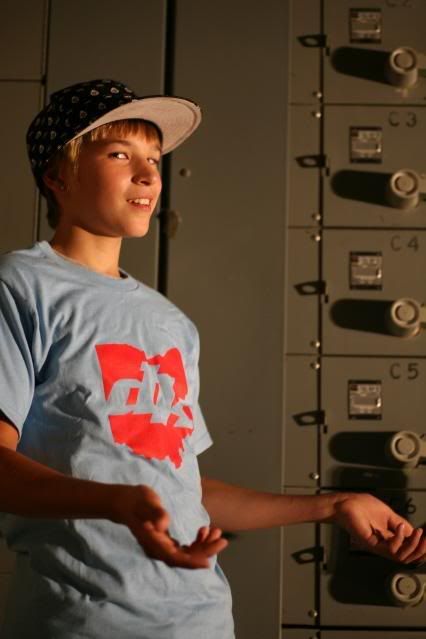 Location:
South Bend IN
Sponsors:
Dk, Danscomp, profile(flow), sun etnies(flow,)superhuman, Maxxis
Years Riding:
7
People always say your dad makes you ride… What really got you into it and what keeps you going at it now?
i've heard that a couple times… but i just ride for the fun and excitement…
You got yourself quite a sponsor list especially for your age. How old are you now days anyways?
13 going into 8th grade
Speaking of sponsors, how are things going with DK? When can we expect some signature stuff from you? Any plans for road trips, demos, video parts, web edits, anything at all going on with them and you?
fine and dandy, maybe some signature things. and tons of web edits out soon.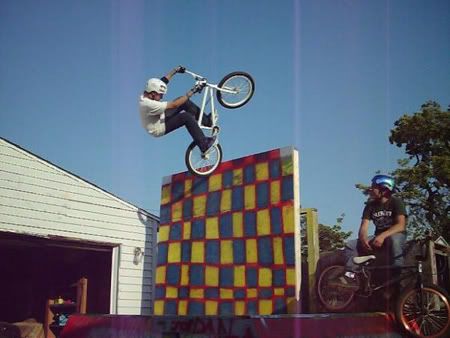 How about the rest of the sponsors, anything good like that going on with them?
yeah, they all help me out sooo much, THANKS GUYS.!
What the hell is Superhuman?
sweet new appperal company tons of hott stuff.
superhumaninc.com.
Your pretty unstoppable with what you can do on your bike. What is the current trick to learn or dial in for you?
not much really… some here and there.
What is one trick you never plan on doing?
not sure
You got yourself a pretty sweet gig with DK where you get to travel all over with them. Where are some of your favorite places you have been?
yeah. they've been a big help and taked me to places never imagineable
Where are some places you really want to go someday?
china
If I remember right you finally moved up to the 20″ (no homo). How has that been going for you weird or not really?
Not at hall haha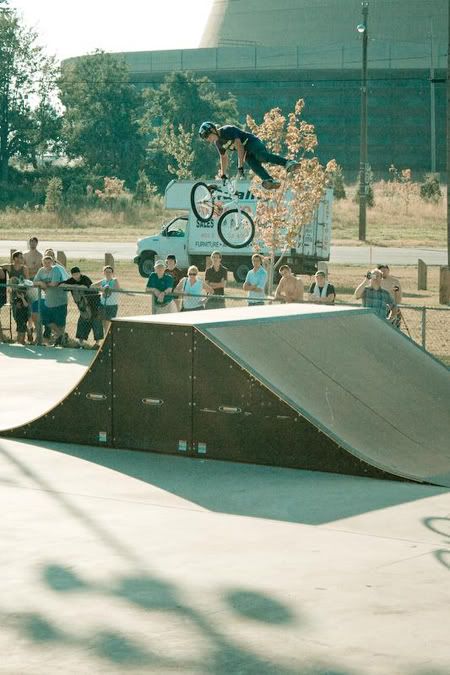 In a typical riding day for you who do you usually ride with and where can you be found riding?
some of my home town friends… i can be found at michigan city.!
Who were some of your biggest riding influences when you first started and how about today?
prolly my family.
How do you feel about all those dudes out there anonymously hating on your riding and what would you like to say to them?
dont really have anything to say…haha
If you could go on a road trip with 5 people anywhere in the world, who would you pick and where would you go?
scotty cranmer. anthony watkinson, catfish, big daddy,cgris gerber.
What do you think about contests? When wil we be seeing you all over the Dew Tour and X-Games? Or is that not your style?
ill be in salt lake city for the fft challange
What do you think the most memorable experience you have had because of BMX is?
riding in front of 3,000 ppl
You and Catfish are tight like a tiger. What can you say that would sum that guy up?
helpful, awesome, fun, funny, always down to have fun! ridaz
If you could change anything about BMX what would you change and why?
the Sh*t talking…. theres too much…
How do you feel about bike games like footdown and b-i-k-e. Do you ever play at all?
im always down to play foot down and bike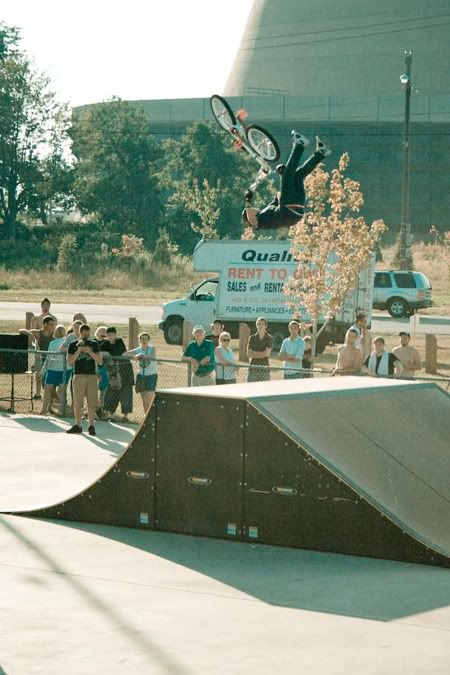 What do you think you would be up to if you never got into BMX?
not really sure
Outside of BMX what are some things your into?
paintball… drawing
How are the ladies treating you? What is the key to success with those high school girls now days?
good looking hair and a smile
Speaking of school, do you ever find it hard to make it to class being so busy with BMX?
haha yes all the time..
Do you plan on going to college or just do this riding thing?
just riding i think
You find $1000 on the ground, what do you do?
keep it
What is the scariest thing you have ever done/seen?
idk
Who or what are the biggest influences on your life?
my family
If you could spend the day with anybody in the world who would it be and why?
anthony watkinson, hes a funny english kid.haha
Where do you see yourself in 5 years?
driving !
Do you spend much time on the computer? Any favorite websites?
tons, myspace,vital,things like that
What is the best advice you have ever been given?
DONT GIVE UP
What kind of advice do you have for everyone and BMX?
dont listen to people putting you down
Do you have any thanks?
thanks to my family all my sponsors chafish chris gerber
Anything else you would like to say?
ridaz ridaz ridaz