Bryce is a dude who just likes to have a good time. Not only is he a very postive person he can kill it on a BMX. I think there will also be more from Sputnic as time goes on here also. So leave some comments and enjoy!
Name:
bryce toole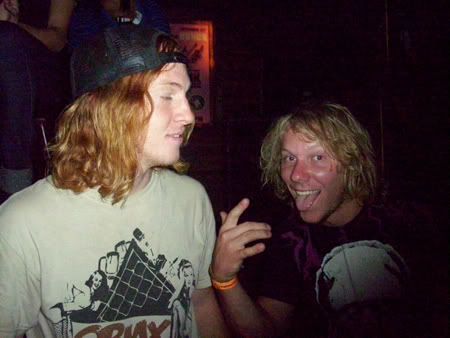 Location:
born and raised in orlando florida
Sponsors:
mesh skatepark,madera,and sputnic
Years Riding:
since i was a little grom,something like nine years or so
oWhat got you into BMX originally, and did you expect being where you are today?
growing up having bicycles and started jumping off curbs and doing some gnar skids and went from there.im stoked to be where i am now for sure! amazing friends and some awesome stories.really syked
How are things going with Sputnic these days? Any signature parts in the works? Anything else cool going on with them?
things are cool,really chill and i like that a lot.were doing some color ways that are in the works. i think there going to turn out pretty rad
Living down in Florida, being able to ride with all the Mesh guys. Do you feel like where you ride and who you ride with impacts how well you ride?
yeah i think it rubs off on ya. it's fun riding with new people. i feel with have a nice tight group down here
Where are some of your all time favorite spots?
pittsburgh street is a lot of fun along with philly. mesh is a blast. aarons front lawn when the jumps are cruzzn
Are there any spots you want to ride that are off limits like a police station?
i wanna ride minnersville again,some people mowed some jumps or something
Have you been doing much filming? Any new video parts or web edits in the works?
yeah here and there. bobby v. is working on "welcome to pittsburgh four" which is going to knock peoples shoes off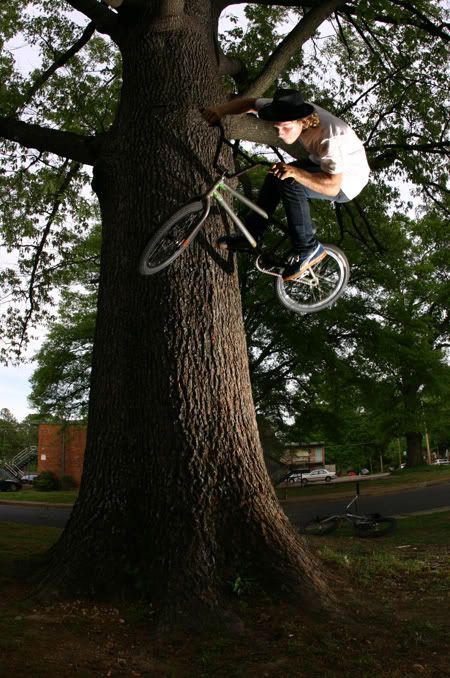 Who is your regular crew you can be seen riding with? Any guys coming up that you think people will be seeing more of soon?
road with mark bobby and jeff for the summer in pitt. now back in orlando ive been with some radical fellas like greg arron jeoy cottle gun, colt just to name a few. colts blowing stuff up left and right a long with rickey.
Any good stories involving cops/security/homeless people/hookers/ angry pedestrians?
i aint going back to jail ill tell ya that haha. nothing really to wild. staying under the radar for sure. i pissed off the lady last night at hooters in daytona for not having my shoes on the whole time there haha its was pretty funny. nice and hammered
What is your dream set up for a spot?
babes in bikinis opening beers while bbqing at some trails in the woods with all our friends,and some fireworks and some music
If you could make a video, who would you pick to ride, film, edit, and where would you go?
i would have to say joey juaristi, greg smee, jeef smee, mark mulville, shotgun, colt fake, rickey bates, cottle, bennett, punjab, mark potoz, spence, and bobby would edit it and we would film here, there, everywhere.
What is the injury list looking like? Any serious injuries over the years?
I've been pretty lucky, in oh four i broke me knee cap and needed surgery and what not. it didnt feel good. other than that, the common stuff.
How do you feel about brakeless riding? Could you see yourself running brakes ever?
brakeless is fun as hell.the other day i put them back on cause my shoes were feeling it. but yeah reminds me of skating
What parts do you usually go through the fastest?
chains or grips.for the most part everything stays together damn good though
What does BMX need more of and what could it use less of?
more random drunk dudes having a damn good time and less shit talkers that are bored at home on the internet.
Outside of riding what are you usually up to?
love spending time with friends and family for sure. enjoying cold ones walking down the beach. I am here for a good time, not a long time!!
I heard you were into photography? What is your set up looking like these days?
pretty simple, k1000, and a canon 10D. trying to get motivated with shooting bmx.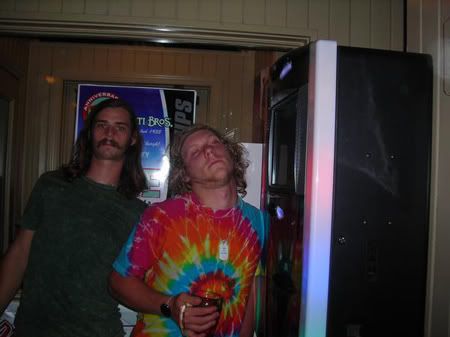 Do you work or go to school at all?
right now im working with aaron and greg screen printing, doing shirts and what not. radical working with friends messin around. good stuff. as of school, i havent really got there yet. love learning though.
What is the craziest thing you have experienced in your life?
hahaha. damn uhhhh walked through the liberty tunnels this past summer. it pops into mind cause i was like…damnit this is going to suck and take a while. I found a quater and a dollar coin for the califorina casino in vegas though hahaha
What are some things you would like to accomplish in the next few years?
I wanna get to the west coast and see some redwood trees!they look gnarly. i dont know, keep traveling around with close friends and meeting new rad people sounds pretty good.
What is the first song that comes to mind?
trash – new york dolls
First movie that comes to mind?
dumb and dumber
Do you have any favorite websites?
hereforkicks.blogspot.com
wastedyouth97.blogspot.com
fbmbmx.com
sandmbikes.com
What is your biggest fear in life?
fear is for the weak
If you could change anything in the world, what would you change and why?
getting people off the streets
How do you feel about drinking, partying, midgets, and hookers?
hell yeah!!i think there all radical. friend of mine said that hes going to start up rentamidget.com! im into it.
What is the weirdest thing you have seen Chad DeGroot do?
pee on me and then letting me pee on him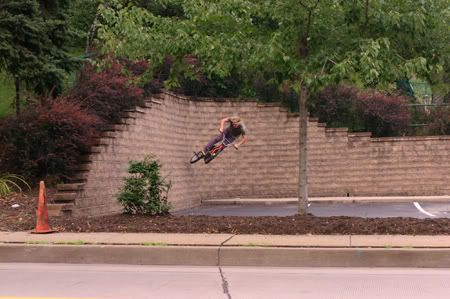 You win the lottery, what is the first thing you buy?
bottles of jack and a lot of bbq material
How do you feel about politics? Any plans on voting?
not really educated,so not really into it.
What do you think you would do if you could commit any crime and get away it with?
robbing a bank haha
What is something you want right now?
old triumph
What kinds of advice do you have for people?
chill out and live life to its fullest
Any shout outs or thanks?
for sure.family for everything! all my friends-yall yinz know who they are!!! matt at profile, ron and gl at sparkys, ched at 4073121787, buddy man kurt for doing this.anybody thats syked and wanna have a good time.
Anything else you would like to say?
went to a video showing tonight and it was wild.beer for free for a bit.chicks were stoked.i just farted haha

Bryce Toole edit 2 from Sputnic BMX on Vimeo.