Sometimes when I find people to interview, it is somebody I have never heard about or anything. I think those are the most interesting because you kind of have to do a little research about the person to think of some questions. Well as you know earlier this week Cameron had re-appeared on the BMX scene in a big way, I think every website had linked to his video. So I knew he was somebody I had to find out about, and here it is.
Name:
Cameron Birdwell

Location:
Santa Clara, California
Sponsors:
Solid Bikes
Years riding:
16 years
So you recently just re-appeared and the internet was stoked, did you expect that video to be as big as it was?
No, it surprised me a lot to know that people remembered my name!
Rumors say you hadn't rode for a while, how long have you been back into it, seemed like you were pretty dialed?
For the last few years I rode about once a month, but since I stopped smoking cigarettes I have been tearing it up at least twice a week.
There was talk you got into some troubles and thats why you disappeared from the BMX scene, is that true at all?
ya man.
So I am assuming your back on the bike and clean or is there still some partying?
Ive been clean for about two years now.
You were in a few videos over the years, what ones and which one was your favorite part?
Transit video! Barry Page, who made Transit 9, told me I could have some time for my own section.. so I threw in street riding. No one ever saw that side of me before, so I busted it out.
Your a legend in california, how weird is it to have so many people know who you are because of BMX?
I really dont think too many people know who I am, just hard core riders who have been around for awhile. But having them know who I am is definitely rad.
Who were some of the dudes you grew up riding with?
Damian (squirrel) Schinella, Kurt (crowbar) Yaeger, Ryan Nyquist, Chad Kagy, Joey Garcia, Oscar Gonzales, Matt Mardesich, Eric Comey, Aaron Norel, just to name a few.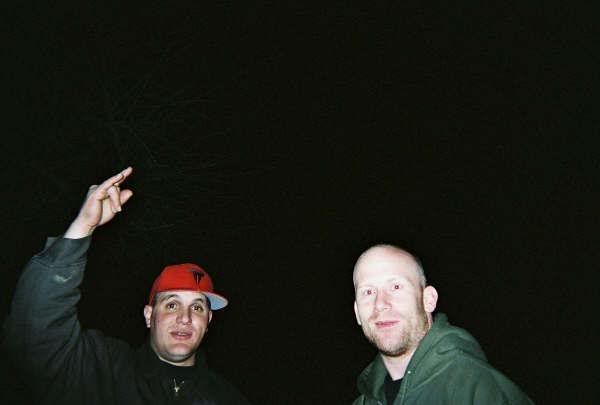 Do you still ride with any of them or is it an all new crew of guys?
Damian, Oscar and Matt mostly. But everytime we ride some other faces show up.
Compared to a few years ago, what do you think of the BMX world in general?
The level of riding is unbelievable. After watching some of Scotty Cranmer's parts, I couldn't believe what I was seeing. It was nuts man. That kid is amazing.
Somewhere I read that Solid was going to be hooking you up? How did that all come about?
I've been great friends with the solid guys for many years, and they float me stuff if I need it.
Do you think you might make a come back on the BMX scene or are you just doing it for fun? (either way its fun but you know what I mean)
Come back? shooot man I didnt go anywhere! haha just kidding. Man, I would definitely like to get a job in the industry somewhere if possible, not so much in the competition side.
What are you rocking for a set up? Is it the same one from a few years ago or did you update with all the weight weenies supply?
50/50. I lightened up a few things, but Im still riding 48's. Riding a solid killing machine.
What kind of riding are you into, I know you have a lot of trails footage and park stuff you kill on?
Ramps, and dirt.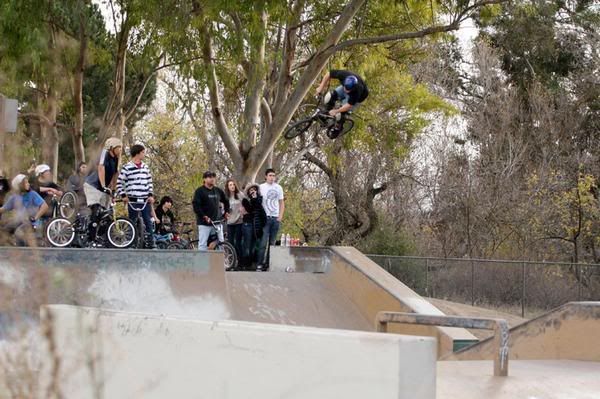 If you could ride any spot in the world, where would it be and why?
Lake Cunningham park. A huge new park here is San jose,ca that is built but not ridden yet, and doesnt open till middle of april. UNTOUCHED TERRITORY MAN!
Your the only dude I have ever seen do a superman peg grab, when did you start doing those and can you still do them?
I learned them when I was 16 on a dare for a six pack of beer. Can I still do them? I got that shit down!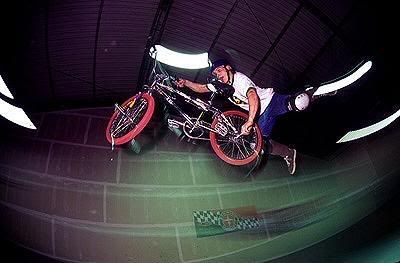 I am sure this question has no real answer, but what is one trick you cannot do for the life of you?
Any flatland tricks. I just dont have the patience.
Who or what are your biggest influences when it comes to BMX?
Jay Miron, Joey Garcia, and Nyquist, I have a ton of respect for all these guys.
Outside of riding what are some things you are into?
I tear it up at ping pong. Im pimp at gas stopping right at the dollar. and my girl!
It would seem like you and your girl are pretty serious, is there any weddings or anything in the works?
Not yet, but very soon. We are about to get a place together and a dog.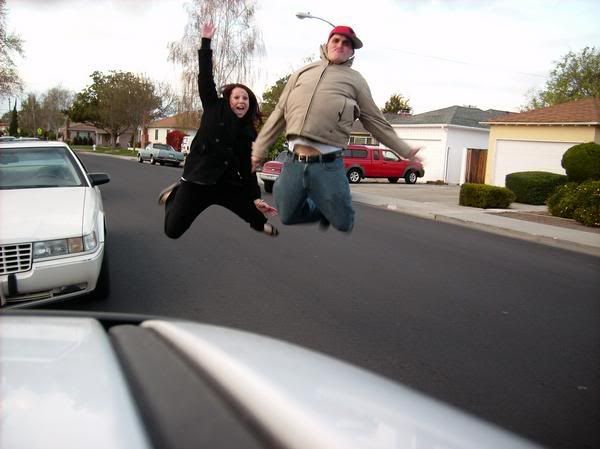 You got some "fresh ink" haha, does the tattoo have any meaning behind it or is it just for looks?
My fresh ink is a JAY bird, on a WELL . Since my first name is actually Jay, and my last name is Birdwell, I thought it was Perfect!
What are some of your favorite movies?
Super Troopers, Shawshank Redemption.
What are some of your favorite bands? any that you think people need to check out?
Im a huge Andre Nickatina fan. Insolence is another great one.
If you could have any super power what would it be and why?
Instant healing power. No explanation needed.
Do you have some favorite websites?
you porn… bang bus.. red tube.. naw just kidding. SJBMX. COM, unevenground.org.
Where are some places you have travelled over the years?
Canada, all the lower 48 states like ten times a piece!
Where are some places you would like to go that you haven't been yet?
All the places besides where ive been.
What do you do for work?
I sell stuff on ebay. Not illegally! Im looking for a job in the industry though.. know of anything?!
What are some things you would like to accomplish in the next 5 years?
Marry my woman. Have a kid. Good job. Make some new tricks. and travel of course.
If you could spend the day with anybody, alive or dead, who would it be, why, and what would you do?
Id have to say Colin Winkleman. Just to try and talk to him. Such a talented guy.
If you won the lottery, what would you do with the money?
Invest, and travel
Who or what are your biggest influences in your life?
Parents,and all my Ride or die homies.

If you could change one thing about BMX what would it be and why?
I wouldnt change a thing.
What kind of advice do you have for people just getting into BMX?
Learn the basic tricks first to form your style, before going for big shit.
Do you have any shout outs or thanks?
Thanks to my girl Kelly for typing out my interview, parents, Damian, Crowbar, Comey, Oscar, NA, and Solid bikes.
Anything else you would like to add that I forgot to ask?
Ride HARD or go HOME!