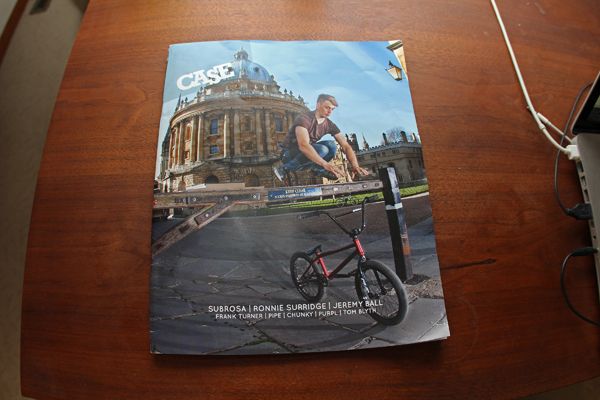 The new issue of Case showed up in the mail yesterday. Just in time for a real chill sunday morning read. There's definitely something real relaxing about turning on some music, sipping coffee and reading a magazine for me, and that's exactly what I did today. The new issues features a bunch of real solid pieces like Subrosa's trip to Arizona, Hoang Tran bike check, Ronnie Surridge interview and a real good interview with Jeremy Ball, which is kind of cool since I'm dropping an interview with him in the next few days here and none of the questions really over lap.
It seems like each issue keeps getting better and better. I'd definitely pick up a copy if you can. It's available in the Case store in the U.K and the Wasted Youth store in the U.S for a penny. All you really pay is shipping.
Also, The Union's first print ad can be found in there. It's just a little last minute guy, but still pretty cool since it's the first. You can check that out after the jump…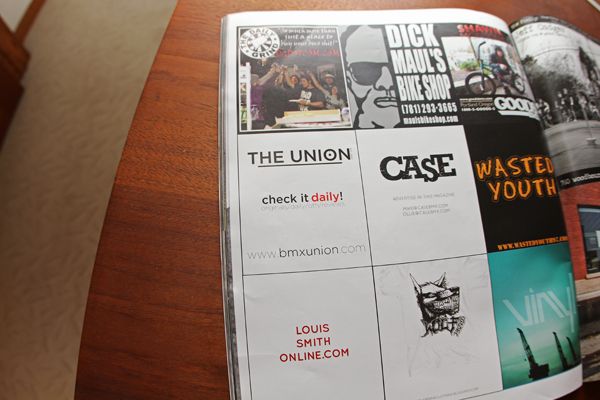 Not sure if it's worth checking out? Hit the Case site and check out issue 4 for free. Like I said, each issue keeps getting better than the last, so if you like that, you will like this one.