I spent the last few days down in Chicago hanging out shooting photos and what not at the Chicago Dew Tour. I made a few daily updates on the Dig site incase you missed that. Day One | Day Two | Day Three. I just posted a few photos and some words and the places people got over there. I figured since I have a bunch of other photos left over that I might as well post. Some of them are a little blurry since its fairly hard keeping up with the guys hauling ass around the park. I'll try and put a few captions in to explain some of the photos too. This will get broken down into 3 parts since it was 3 days and I had close to 150 photos that were fairly decent. So check them out and feel free to leave some comments.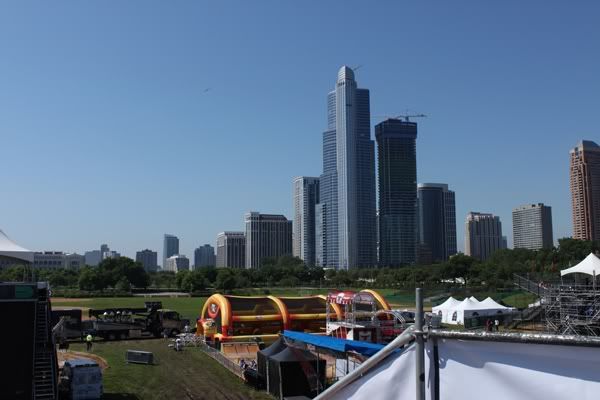 Shot of some of the city of Chicago from the top of the dirt roll-in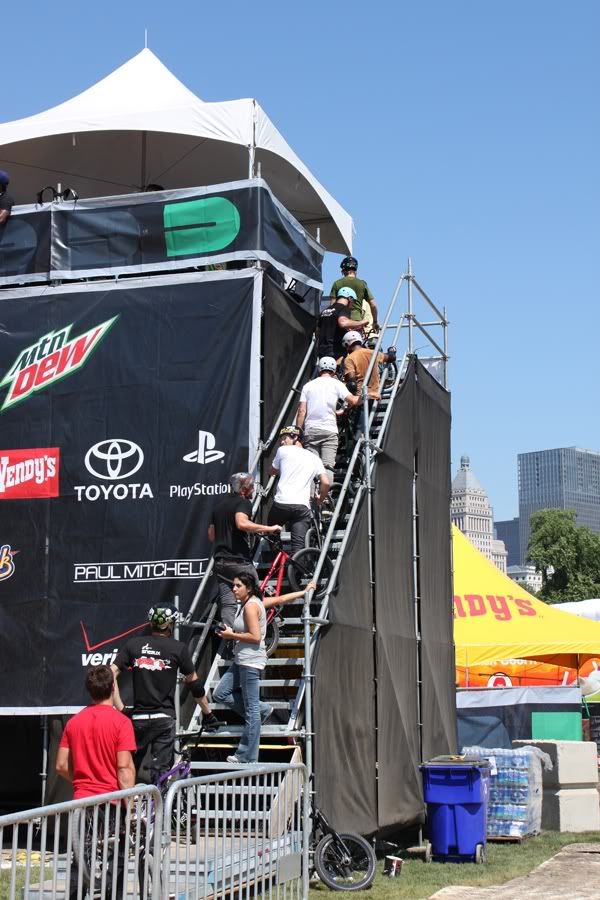 Some of the guys going up the stairs for the roll-in to the dirt jumps.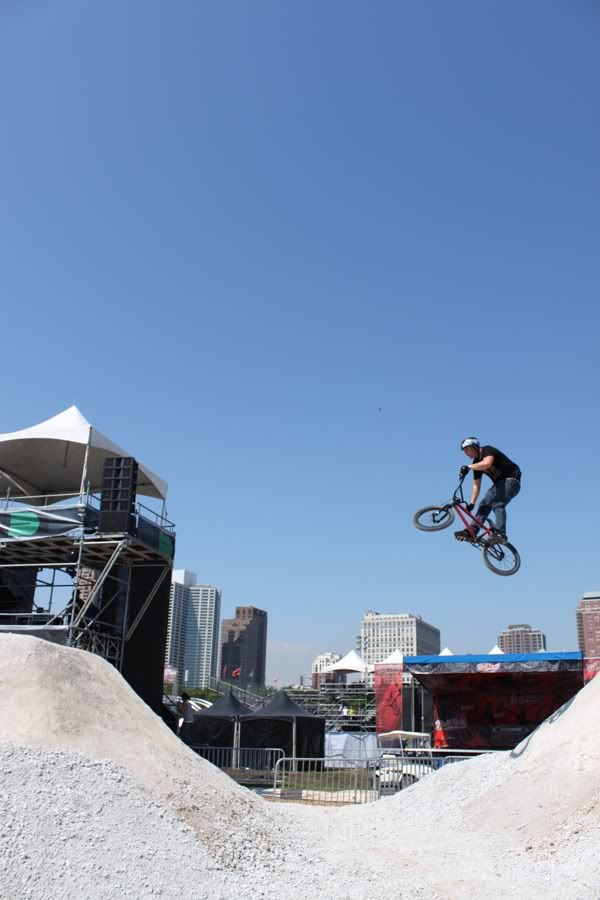 The first jump after the "Nike 6.0 kicker" was pretty massive. This is just to give you an idea of what kind of a gap these guys are jumping.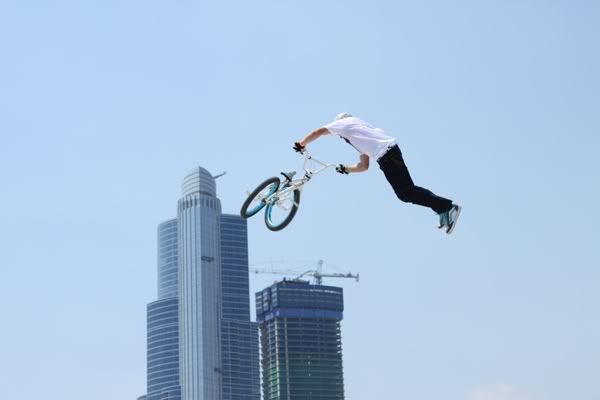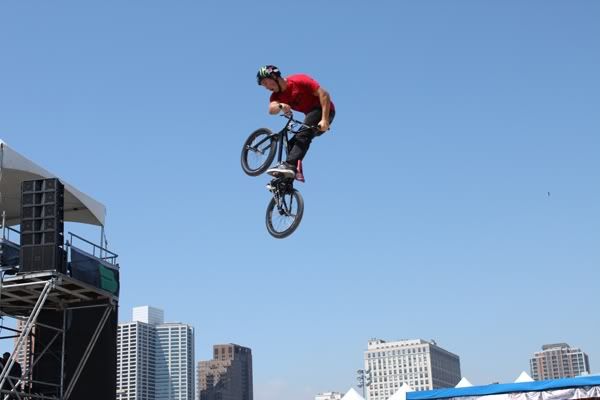 Scotty Cranmer has been working on his turndowns. They are real good compared to the ones he was doing a year ago.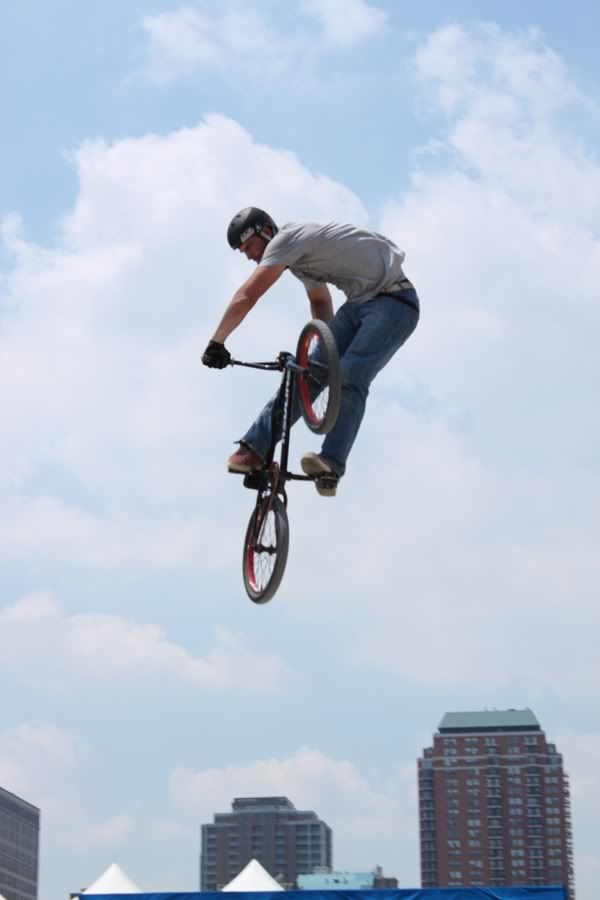 Josh Hult had a hell of a weekend. He won the dirt contest if you didn't know.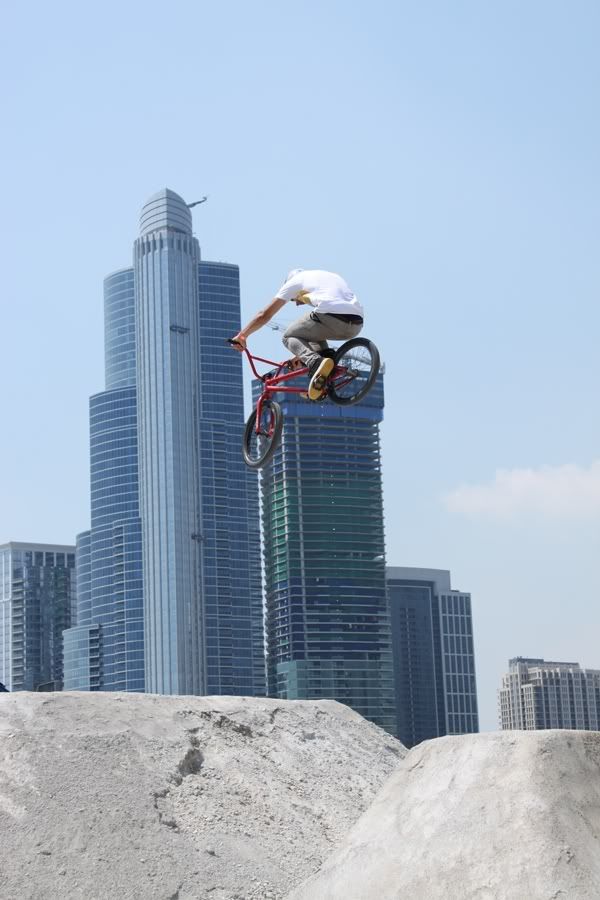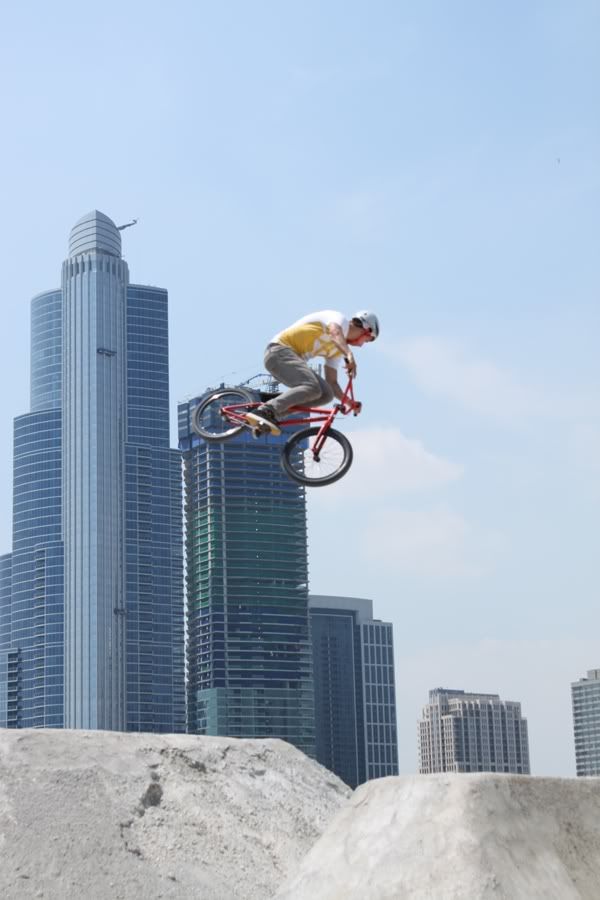 I had a blast watching Kevin Porter ride the jumps. I felt super bad when I told him that he made it to prelims when he didn't. He had made it up until the very last guy to go in open qualifiers and I didn't get the memo. Sorry for getting you all psyched to be bummed later, Kevin.

The dirt for the contest was a wash out due to all the rain the area had got prior to the contest. They had to haul in this gravel mixed with concrete for the dirt jumps. The last place I would want to be is in this position over these jumps.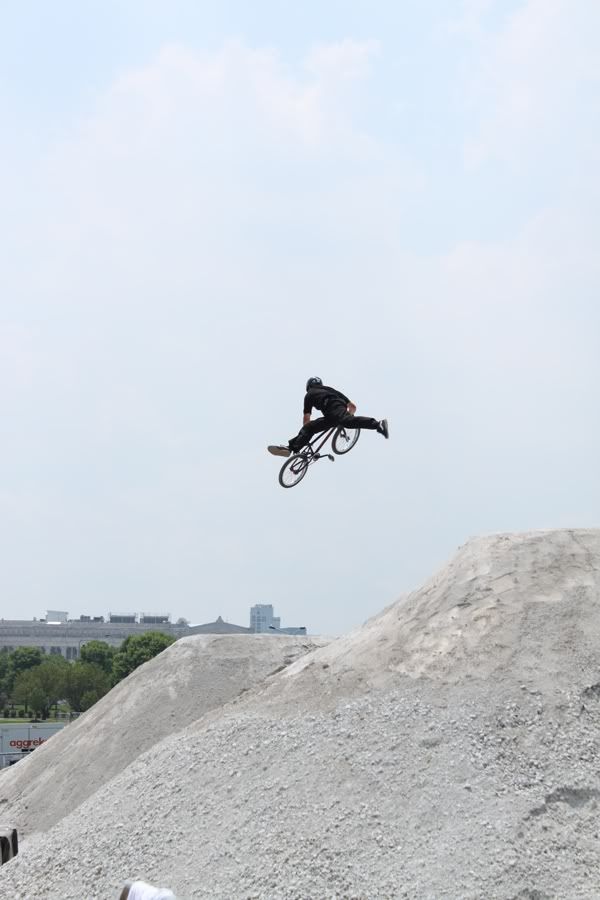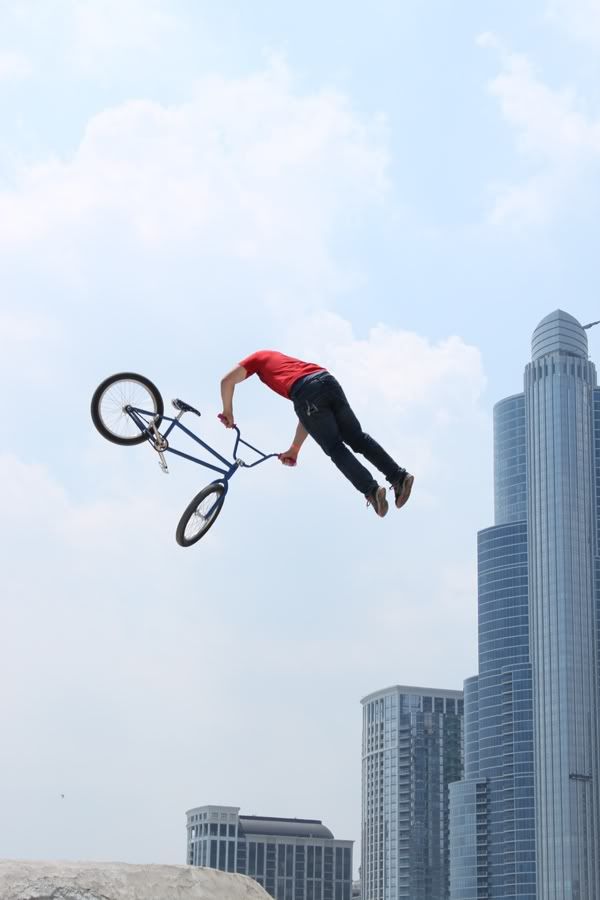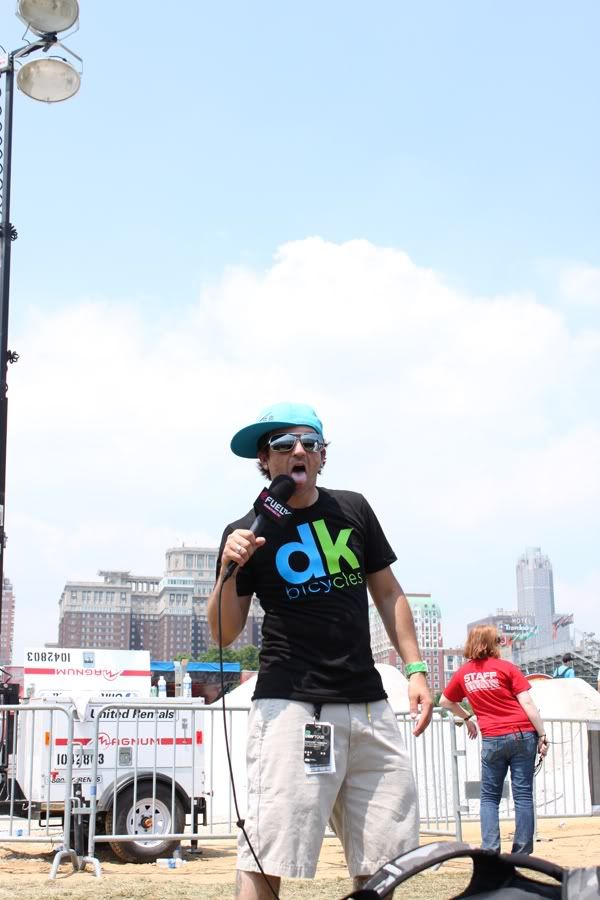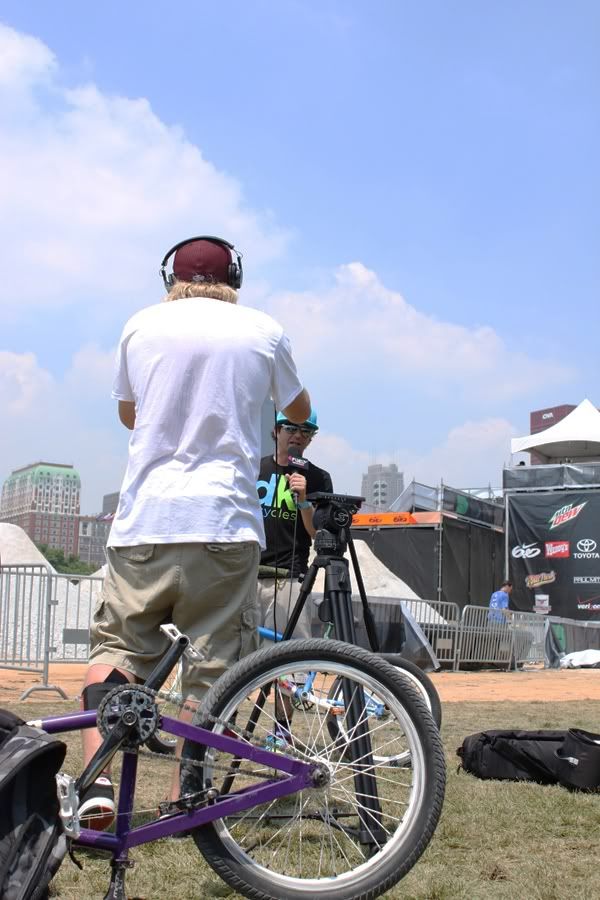 I look forward to any chance I get to hang out with Catfish. It is a guaranteed laugh every time. He was super busy all weekend announcing everything, and when he wasn't doing that he could be found filming for Fuel TV. I wish I would have got a photo at the hotel when he was shining his lasers at old ladies and stuff. It was pretty entertaining needless to say.

Big Daddy was around all weekend being hilarious like usual. A lot of dudes around my area quote him all the time so I figured I better get a photo with him to be "that guy". He was so stoked on the X-Factor Flair photo I got of him. You can find that photo on the Dig site.
I've got a ton of stuff to post on the site for the next few days so check back for more photos, some interviews, and a review in the next few days.