It seems like these days I can't help but associate amazing riding with the word Australia. Another thing that comes from Australia is Clint Millar and his company Colony. I had the chance to meet Clint at Interbike and it was really interesting to see what he has going on these days. So, after your done reading this one leave him a little love in the comments!
Name:
Clint Millar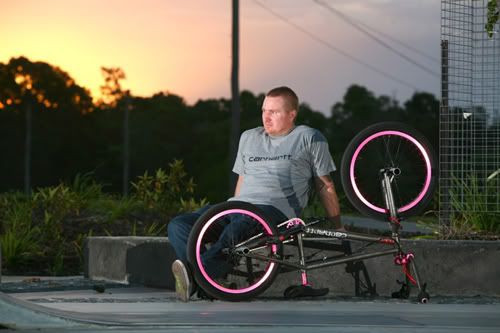 Location:
Brisbane, Australia
Sponsors:
Carhartt, Vans, Triple six Distributions & I own Colony.
Years riding:
20
What was it that first got you into BMX, and what keeps you going still to this day?
I moved up from Coffs Harbour to Brisbane & the first friends I made were just getting into BMX. I always had a bike but never knew you could do tricks on them. I got my bike out & started riding around with them after school. The feeling of learning a new trick was so amazing. So I just kept wanting to get that feeling, so I kept riding. I owe heaps to both Michael Canfield & Bob Herbohn for getting me into riding. Thanks guys.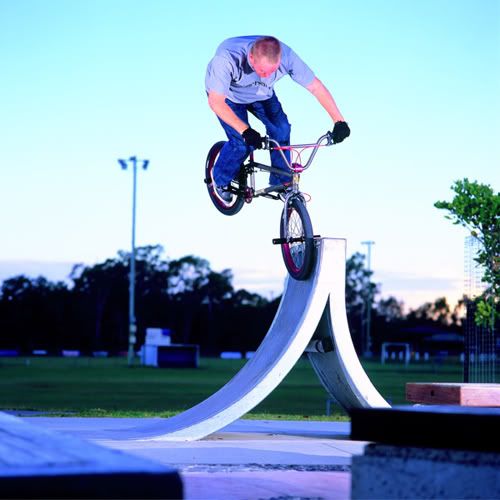 Not only are you a real talented bike rider, you are the man in charge at Colony. Do you ever find it hard to balance out riding and working?
Oh thank you, yes I find it very hard to balance the two. These days my passion really is more towards running Colony but I also love it when I can get out on my bike. It makes you really appreciate the times when I can get on my bike.
What is the best part about owning your own company, what is the worst?
Best part would be able to make everything exactly how I want it & how I feel things should be ran. The worst thing is having to make decisions on a business side that sometimes conflict on a personal level.
You guys had a few new products at Interbike. Care to share any details on those things?
Yeah we had a few new items that have been in development for quite a while. Our Colonial cranks have been in development for two years now & are finally out. I am really stoked on how they came out. Our Fantastic Plastic pedals are perfected now & are in production right now. Liam's Hell Stallion frame & fork are available now & are having great feedback out there. Mick Bayzand's Teddy Bars are out now as are our Clone hubsets. We also have the beginnings of our flatland program started with Shane Badman's Cube frame out as well as pivotal seat & seatposts for flatlanders. All our frames have been re-vamped for 2009 & are lighter, stronger than our 2008 models. So yeah, we got heaps of new shit about to drop or in some countries has dropped already.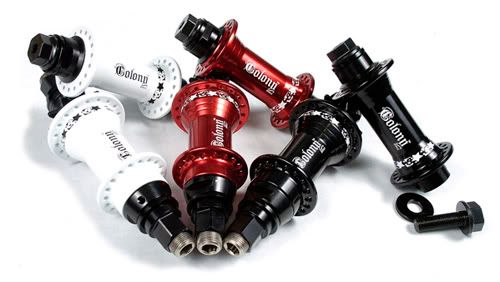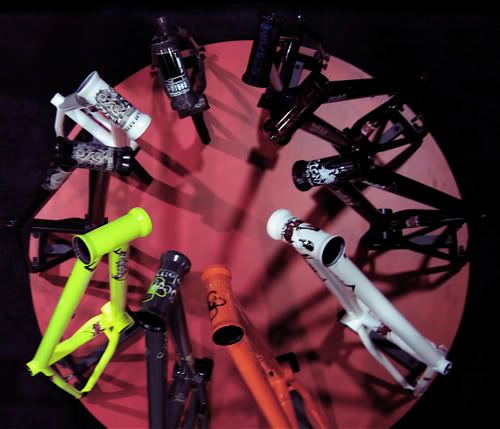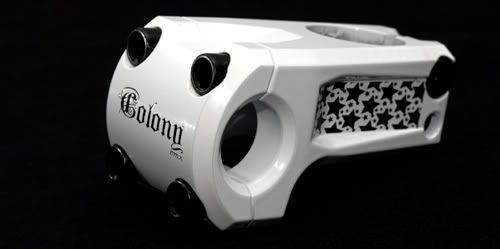 It is pretty fair to say that having front brakes is a pretty small crew these days. How do you feel about the whole brakeless trend? Have you ever considered brakeless?
Yeah I tried brakeless a little bit there. It just wasn't for me at all. I love it when you see someone who pulls off riding brakeless & makes it look effortless. It's amazing to watch. I have just been riding brakes for far too long now & I guess you can't teach an old dog new tricks. Haha. I love being different from the norm out there & it's just what I am used too so why change? Plus I love doing Canadian nosepicks… best feeling trick ever.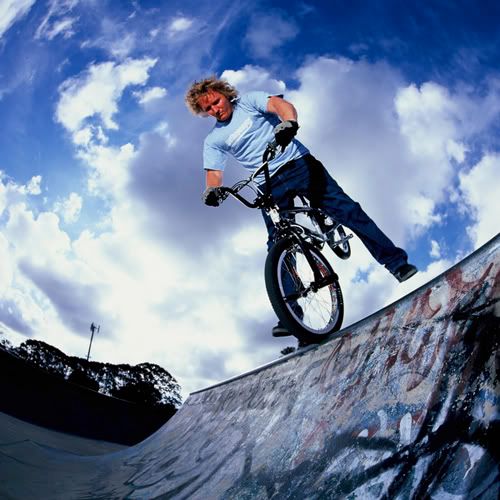 The riding scene is so ridiculous in Australia. It seems like every day there is a new kid who kills it. Can you please finally tell us what it is about Australians and BMX?
Good question. I don't know to be honest! I guess we just have an abundance of free public parks & great weather, which just breeds so many riders. Also the fact that we are so far away from the rest of the world everyone looks towards videos & magazines rather heavily & rides like we see in these mediums.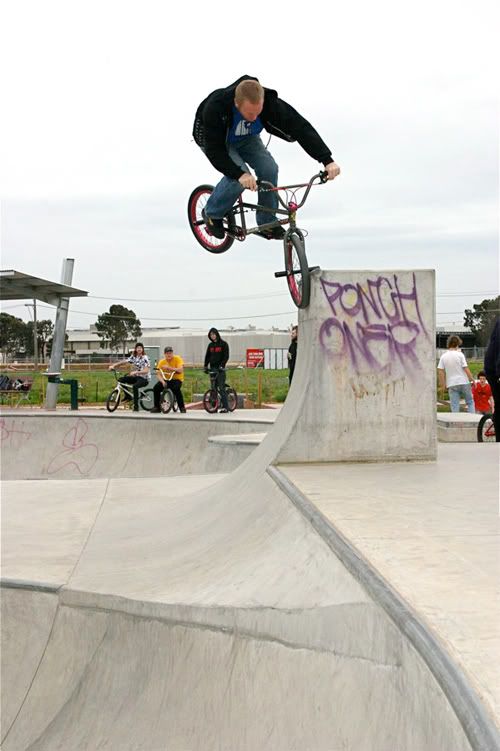 You have had the chance to travel quite a bit because of BMX. What are some of your all time favorite trips?
Yeah there have been so many for sure. It's too hard to pick one out but if I have too it would be a trip in Europe for 4 weeks with Dave Osato & Dustin Guenther. We went to so many places & saw so many things, one & off the bikes. We saw the Colesium in Rome, swam in the ocean off the coast of Italy, got drunk on a bus ride through Berlin at the Rebeljam, drove a car from Prague to Cologne & all while on someone else's expense. Perfect.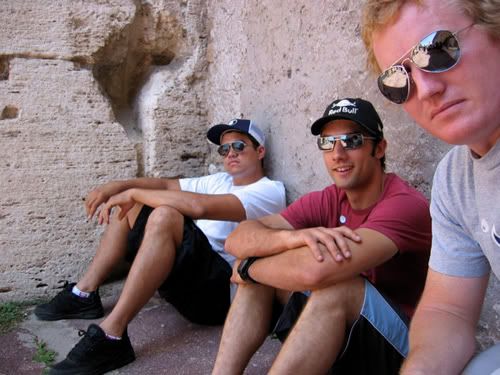 This one seems to be pretty hard to answer for a lot of people. If you could go on a road trip with only 5 people, who would you bring, where would you go, and why?
Ryan Guettler – always fun to ride with & hang out with. Been on hundreds of trips with Ryan over the years & hope to do hundreds more.
Alex Hiam – the kid flat out rules & I can watch him ride all day long.
Mick Bayzand – to throw him down every crazy rail I see! Mick is a fucking champ, plain & simple.
Liam Fahy-Hampton – Cause I need someone to see the impossible line that no-one else even saw & get it done. Liam clocks bangers, period.
Chris Harrison (Triplesix Distributions) – cause we never get to do many roadtrips & he is always fun to hang out with. Afterall, he is the boss.
As for where would we go? Let's say Russia for something different?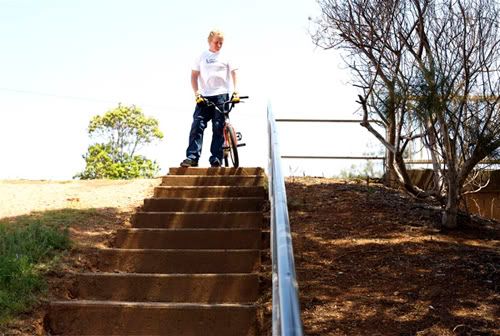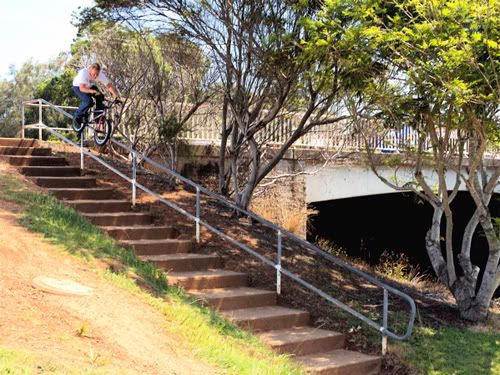 What is one trick that nobody will ever see you do, and why?
Backies or fronties… I am an idiot when it comes to getting upside down. I can't even do either into foam. I suck.
If you could do anything differently about a decision you made relating to BMX in any way, what would you do differently?
Overall I am very happy with how things have worked out. Maybe one thing is I could've started Colony earlier?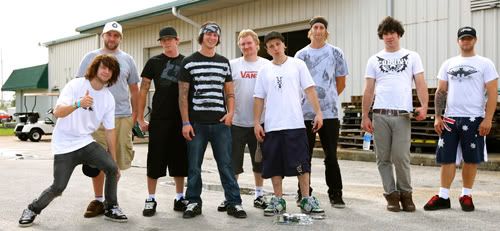 If you could change anything about BMX as a whole, what would you change and why?
All the shit talk. There is no need for all the negativity we all see on some websites out there. But hey what do I know? haha
What do you think you would be up to if you never got involved with BMX?
I always wanted to be an airforce jet fighter pilot when younger, so maybe that? Who knows? I can't even imagine life without BMX.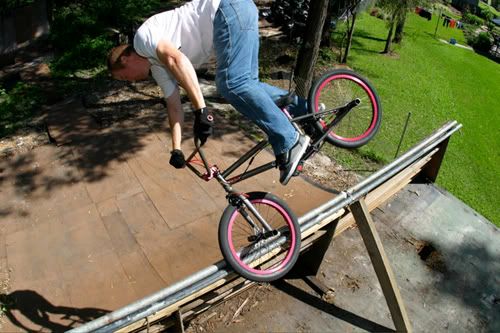 When you aren't working, or out riding, what are you up to?
It's late at night here & my lady & I have just spent all of this rainy day on the sofa watching multiple DVD's… a really nice lazy day for once. This is where you can find me for sure.
What is one thing you feel you are really good at that nobody really knows about?
Don't know about really good but I like to play chess & feel I do OK at it. haha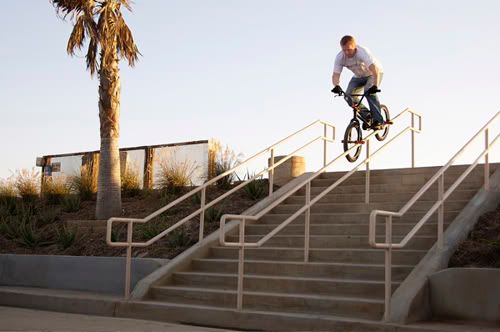 Australia becomes infested with man eating crabs.. take it as you will… Where do you move and why?
Haha… funny thing is we probably do have man eating crabs here already… haha. If I were to move anywhere else I would say perhaps Vancouver. I love that place, reminds me of here in so many ways.
What is one band you would really like to see live?
Don't laugh but Bon Jovi, if they only played the classics from back in the '80's.
Have you seen any good movies lately?
My mind is a blank when it comes to movies right now. I have seen so many on planes etc that they all blend into one.
You obviously have spent a good amount of time on airplanes. What is the craziest story you have involving airports, planes, anything like that?
I had a 'friend' who was banned from the US for 5 years for ultimately ticking the wrong box on a visa application. One time when he tried to pass through on his way to Canada & was stopped & held for 36 hours to be only sent back home. He had nothing to eat but apples & water the entire time.
Have you ever been arrested or in a fight?
Arrested, no. Fight, kinda. It was rather one sided in my defense as he tried to choke me & I knocked the other guy out in one hit.
If you could be a professional at anything else other than BMX. What would you be and why?
Bringing out the hard questions !! Geez… porn star? haha
You got the accent chicks seem to love so much. What is your key to success with the ladies?
Success with the ladies? Nah got the wrong guy here. Haha.
If you could have three wishes, what would you ask for?
1. For the world to not pollute & destroy itself by the human race.
2. To be happy in life in all aspects such as love, money & friends.
3. Another 100 wishes!
What are some necessities for a good night of partying?
Good friends, Bundy & Coke & good music.
Have you had any near death experiences?
Nah not even… closest was I found out I was allergic to prawns the hard way about 10 years ago. No shrimp on the barbie for me mate!
What are some things you would like to accomplish in the next 5-10 years?
Progress Colony to a point that it is one of the most respected & successful BMX companies out there. To keep enjoying riding, with a little progression thrown in the mix.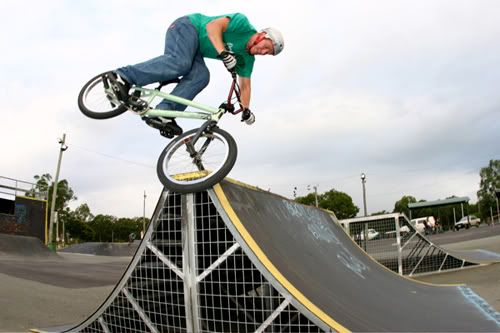 What kinds of advice do you have for people out there looking to start a company?
If you're like myself when I started I thought I would have plenty of spare time and get to ride heaps. Trust me, it's totally the opposite! I have never ridden less in my life than the last few years which kind of sucks but I've had a pretty damn good 20 years before now so I'm OK with it…for now. Basically though, if you have the dollars to start up (and a BMX company isn't cheap to start up either), have the passion to make it happen and you're willing to make the sacrifices, then go for it!
Do you have any shout outs or thanks?
Thanks to Chris Harrison from Triplesix Distributions for all that he has afforded me over the years, I really do appreciate it. All my present & past sponsors, all my past & present team members of Colony, all my distributors around the world, anyone who has ever supported Colony or myself in any form, all the websites & magazines that have ever given myself or Colony coverage, everyone at Triplesix, everyone at wethepeople, all my friends & family & my girl, Niki.
Anything else you would like to say?
Thanks to you Kurt for this opportunity !!