I can't help but get a little too excited about this interview. It's not everyday you can ask one of your favorite pros since the first time you got into BMX questions. Colin has been a well known name for a long time, and he's also the first of the Australian invasion that hit the U.S contest scene. Sure, if being really good at BMX isn't good enough, he knows his way around a camera. After the interview check out his photos. I know I enjoyed this one a lot, and I hope you do too. Leave Colin some love in the comments!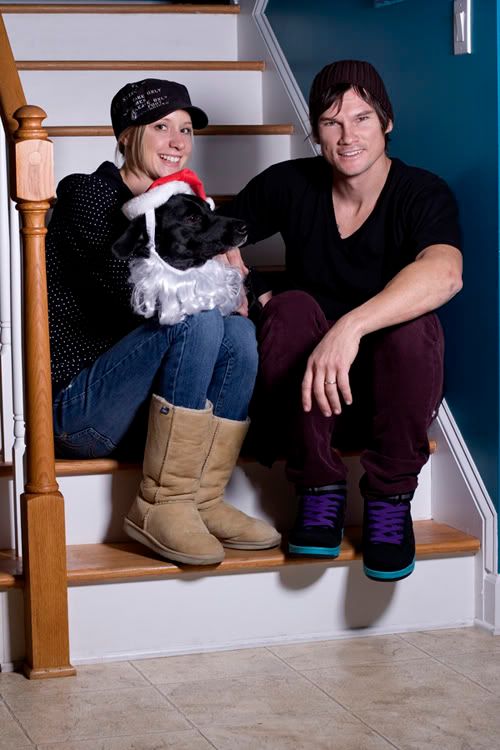 Name:
Colin Mackay

Location:
On a flight from NC to San Diego
Sponsors:
Haro Bikes, Vans Shoes, RockStar Energy Drink
Years riding:
Since I was about 13.
What was it that first got you into BMX?
I skated a bit at first, The first time I went to a Skate park was on a Skateboard, Then when I went to High School BMX was really popular, My brother helped me do up my BMX I had and I was jumping off curbs in no time.
Seeing as you were the leader of the Australian take over here in the U.S, how do you feel about the current Aussie reputation these days?
Well thanks… I'm really proud of the guys, they do so well; and to top it they're all really nice blokes. I would never have thought there would be that many successful riders from Australia in the States as there are. I'm sure some people might be pissed when half the guys in the final are Aussies.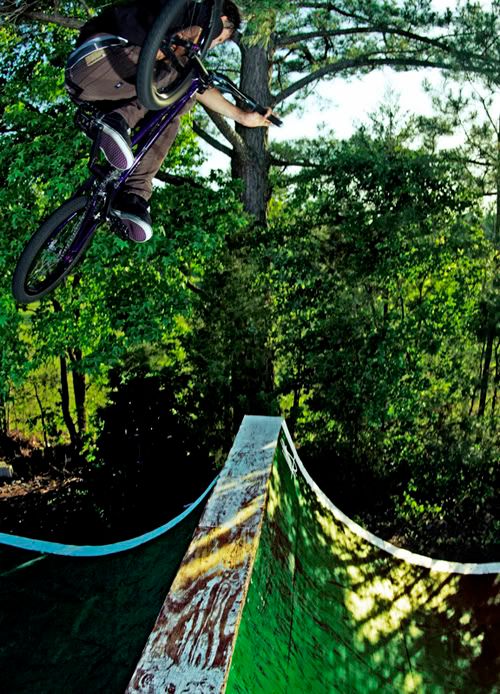 Photo from: Haro
I have to ask this, what is it about Australians that causes you guys to all kill it on a BMX?
I don't really get it because the trails, parks and "training facilities" are better in the States. I guess once you learn how to ride and have control in Australia, then you get to the States and ride better stuff, it only makes you a better rider.
Initially we all saved up a lot of money to come to America (which isn't a cheap flight), so were sending it to make it worth it. Were passionate and determined to live the dream.
How are things going with the sponsors these days?
Haro's going great. The new website's going good and they just picked up Nasty so that should be good having him around in 09. They have Dennis Enarson, and Garret for Premium, that's the top 2 riders right there. For me I'm happy riding for them and they look after me, I dreamed of riding for Haro! The bikes are looking really good. I want to hang around the office more when I move to San Diego.
Vans is amazing, I just got a package today and I get a crazy feeling opening the box, I always wonder what the boss chucked in there. I have 2-year deal still, and I'm proud to be part of such a great team of friends, nuts riders, and a family atmosphere. Vans Shoes are so fashion, so getting them for free is crazy!
I just met the staff at Rockstar Energy Drink in Hollywood and they seam like they have a cool thing going on. The Rockstar deal for me came because Dennis and Nyquist were riding for them, and lucky for me they wanted to sponsor Haro as a team, so I scored there. I heard it might not be a team deal for too long, so we have to pull our weight and keep it one. Have you tried the Latte flavor? Way better than Monster! I'm addicted. One a day…
When you first started getting paying sponsors, did you ever imagine it getting to the point that it has over the years?
My first year in America, I told my Mum I'd be away a few months, then I came home and said I might be in America a couple of years max, and currently I'm finishing up my 10th year in America. Time flies.
Some sponsors I had back in the day I honestly did for the money. I'm stealing someone's quote here, but it's the best one…"If you want to eat out, you have to sell out", but these days I still have to try and do well at Dew Tour to get some cash to pay the bills. The other contests I just try to represent my sponsors and myself.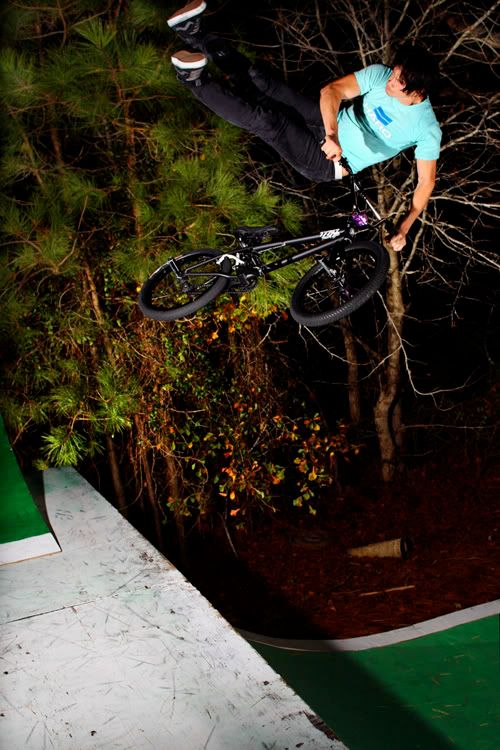 Photo from: Haro
You recently took a trip to Cuba, how was that and what did you do down there?
Getting the email about Cuba was exciting. It came about because at the bottom of Cuba, USA has a Navy Base, and on the base there is a Navy Exchange that's sells Vans. Its pretty much like a Wal Mart. Whitton, Harrington and Myself traveled to Guantanamo Bay, Cuba for a box jump demo as part of the customer appreciation weekend the Navy organized. While we were there we were guided all over the base checking out the Cuban boarder and the Prison Camps. We definitely had a great time.
You have been pro for quite a while now, so you have been around the world. Where are some of your all time favorite places you have had the chance to go to?
I'd have to say all I wanted to do was travel when I was younger, and I ended up being a Pro Biker, and I've traveled way more as a Pro Biker than I could have if just decided to travel. And someone else is paying for it. I got lucky for sure. Id say a few places would be Singapore, Brazil, The Euro Vans trip this year from France to Spain, Germany, Malaysia, I went to Montreal, Canada in the summer and it was nice. And I just went to Jakarta, Indonesia, which was the craziest place I've seen. I wish I could spend longer in places and especially Europe, but I usually have to be back in the States for something.
Where are some places you haven't had the chance to go to yet?
Africa! Somebody line it up over there!
I remember reading somewhere that you were leaving Greenville for San Diego, when will this take place?
What are you looking forward to living out there? I am in the process of moving. The one thing that holds me in Greenville is my house that is for sale. I need that to sell before I hit the road. Greenville rules, its been fun. But my wife and I need to check some more stuff out in this country. I have a soft spot for San Diego… The beach, the Street Spots and Parks, the lifestyle and hanging with Dennis Enarson, Gary Young and Justin Kosman.

Photo from: Haro
Who is your typical riding crew these days?
Guettler, Darren Bouldin, Dillewaard, Diogo and Ali Whitton
If you could go on a trip with 5 people, who would you bring, where would you go, and why?
5 is a bit tough, Im adding a few more seats. Shoe-G, Robo from Oz, CatFish, Ali W, Guettler, Dillewaard, Nyquist and the Bad Boy before he gets married. The place? Europe.
If you could relive any trip, session, or moment in your BMX career, what would you pick and why?
Winning that CFB series back in the day was nuts. All the trips have been epic except the 2 that I came home hurt on. Memorable one's are the Dave Mirra Super Tour in 2001, Vans Euro trip this year, "Sweet As" fuel TV show in 07, Singapore Metro/PIG. Brazil in 04
How are you feeling about the level of progression BMX has been taking lately? How about how mainstream it has been getting?
Progression level is up, so is the whip count, Id rather see some more boosting and clicking than a 4 trick combo. Main Stream is ok, as long as we look cool. I don't know about that super ramp stuff on TV. Kids can't relate to that.
If you could change anything about BMX, what would you change and why?
Flat tires suck, we need to figure that out. Talent should be scored higher over tricks.
What do you think you would be doing if you never got into BMX?
Working in Brisbane. Probably still doing Cabinetry.
If I remember right you got into photography a while ago, what kind of a set up are you using these days?
Yes I'm still right into it. I still shoot a bit, not loads, but Ill shoot more now the contests are done. I have a dusty Hassy that needs using. Flickr.com/photos/mackayshutter/
This is a photo I grabbed from Colin's Flickr. Check his Flickr from the link above to see more!
What are you usually up to when you aren't riding?
I'm usually on this Laptop, doing housework, hanging at the local or chilling at home.
How is the married life going? Any additions to the family any time soon?
I've been married 5 years now, its been great, Kel Rules. All my friends are having kids at the moment, it's so not cool to have kids right now…
Who or what are some of the biggest influences on your life?
Mum, Dad, Brothers.
Do you ever plan on permanently moving back to Australia?
Yes for sure, My Wife is from Australia also, I'm not sure when though.
What is the first song or band to come to mind?
David Bowie, Im a big fan…
What are some movies you are into?
Australian Ones (Ned Kelly, Chopper, Bra Boys) English ones (Green Street Hooligans, The Business, The Rise Of The Foot Soldier)
Do you spend much time on the computer? Any favorite websites?
Defgrip.net, VitalBMX.com, ColonyBMX.com.au, Harobikes.com, vans.com/bmx, B&H, flickr.com see
What is a typical day like for you anyways?
Wake up about 8:30am get online, do stuff, ride after lunch, chill with Kel after 5.
Have you ever been in a fight or arrested for anything?
Close a few times, it's coming. I have rough friends…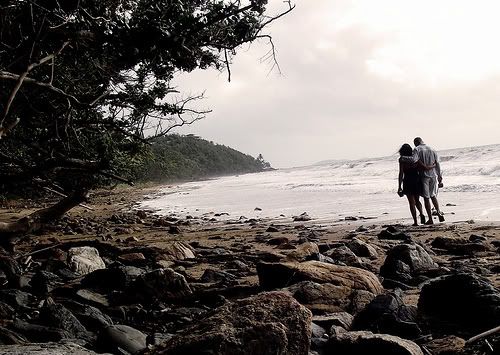 This is a photo I grabbed from Colin's Flickr. Check his Flickr from the link above to see more!
What is one of the craziest experiences you have ever had?
I would say almost being killed and arrested hanging with Nick Cooper in Berlin, Germany.
What are some things you would like to accomplish in the next few years?
Live in SD, Help more in the office with Vans and Haro.
How do you feel about Obama being elected as president?
A Change in president is good; I didn't look into it too much.
If you could change anything about the world, what would you change and why?
Have Australia a lot closer to me; Id love to go home this weekend.
What kind of advice do you have for the people out there?
A good table is better than a double whip.
Do you have any shout outs or thanks?
Haro Bikes – Joe, Tony D, Pete, Chris, Derrick, Vans – Badders, Rockstar, Heath P, Guettler, Nyquist, Ali and Kelly.