I've been sitting on this interview for a minute since there was a few things we were hoping to make happen with it, but it fell through. Either way, Dean Manson is a shredder from Australia that caught my attention recently. I wanted to see what he was all about and got him some questions to answer. Check out what he has to say, some photos, and his recent edit then leave him some love in the comments…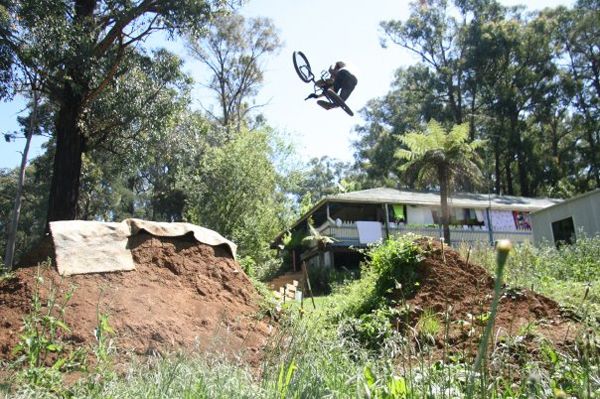 Name: Dean Manson

Location: Melbourne
Sponsors: Sputnic and Connections BMX.
Years riding: About seven years.
What was it that first got you into BMX in the first place? Any early memories come to mind?
Well, my brothers and I have always riden some sort of bike, doin jumps and stuff, and my older brother got into BMX so I guess that's why I did.
You have been on the Sputnic team for a little while now through Abyss down in Australia. How's that all been going? Do you guys have any big plans for trips or anything like that?
Yeah, it's goin good! Chris and I are just gonna get some filming and stuff like that done, I think!
Do you have any other new sponsor stuff going on these days?
Just a real good shop called ConnectionsBMX.com.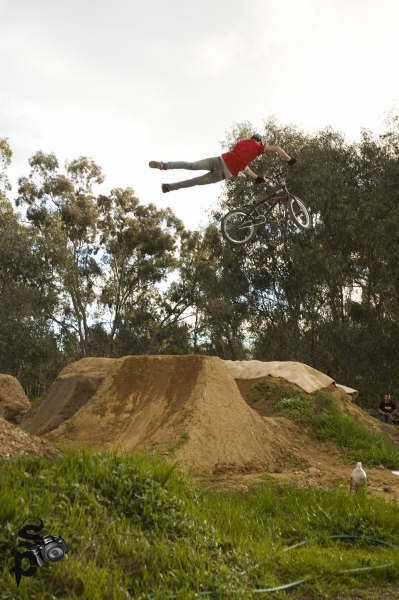 Other than your edit that dropped a few weeks ago, have you been filming for any videos or other projects at all these days?
Um, nah, not really. I wanted to do my own little edit but I put my camera on charge and it started smoking haha.
So it's pretty obvious you kill trails. Did you grow up racing or was it just something that clicked for you right away?
When I started riding we would just build a few jumps so it started from that.
I'd imagine with the endless cement parks and awesome trails you have plenty to ride. Where can you usually be found riding these days?
Yer, there's heaps of parks but not much dirt! I ride my trails a lot since they're in my yard, so that's good along with all parks around Melbourne.
Do you find much time to travel? Where are some places you have had the chance to ride, and where are some places you would like to go?
I try to travel a bit. I've been to the states and just around Aus! I'd love to go to England and all those areas around it.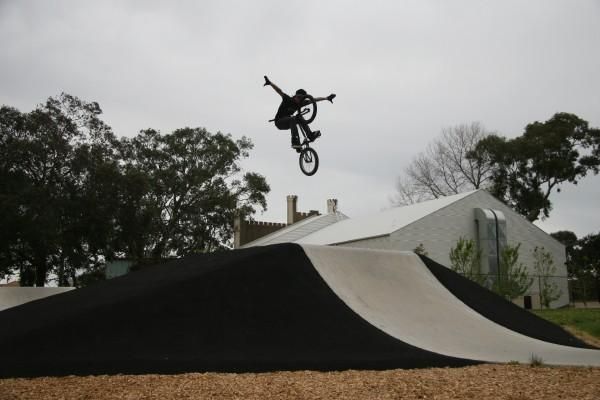 It seems like Australia is breeding grounds for some of the best riders these days. Who's your usual riding crew? Are there any up and coming guys you think people need to keep an eye out for?
I ride with my brothers Dave, Brett, Ash and whoever else wants to come for a ride on the day!
You do some demos from time to time, right? Do you have a set crew you work with, or is it just when things come up?
Just when things come up.
Who are some guys that really influence your riding? I feel like having Corey Bohan and Ryan Guettler representing the dirt guys from Australia isn't half bad?
Mostly just mates. Yer, Bohan is really good though! I love his riding!
Are you much of a contest rider? Did you make it over to Cam White's jam a while back?
I don't ride comps that much, but I enjoy them sometimes! Nah, I couldnt make it there though.
What do you think you would be up to if you never got into BMX?
Probably on a motor bike or something.
What are you usually doing when you aren't riding?
Hitten the beers and partying haha
You have a ton of a tattoo's. Do they all have some meaning, or do you just really love getting inked? I've got few with meaning but I just love getting 'em!
What makes for a good night of partying for you? What's the beer of choice?
Gettin' drunk with mates hitten the DF and lookin' like a fool haha! Corona, VB and Jack!
You ever been arrested or anything awesome like that?
I've been locked up twice for being drunk and disordely haha.
Other than riding, do you work or go to school at all?
Yer, I work as a plasterer but not very much. I hate it.
If you had to sum up a typical day in your life in 5 words, what words would you choose?
Ride, drink, fun, mates, mum.
What's the last song you listened to, movie you watched and website you visited?
Carry On by Bayside, Hellboy 2, Vital BMX.
Where do you see yourself in a few years?
Hopefully traveling and riding.
Who or what are the biggest influences on your life?
Friends and family.
What's the best advice you could give, or have ever been given?
You could die tomorrow.
Do you have any shout outs or thanks?
Sputnic and Connections BMX