I still remember giving my grandma my 7th grade school picture where I was wearing a Little Devil shirt. Grandma was pretty religious so she was a little confused until I explained to her what it was all about. However, that really has nothing to do with all this. This interview is with Derek, the man behind all of that story. I figured with the L.D Funeral, and Orchid stuff it was time to get an interview. Plus I personally like interviewing company owners since they are usually pretty different from the pros. So here it is, check it out and leave him some love in the comments!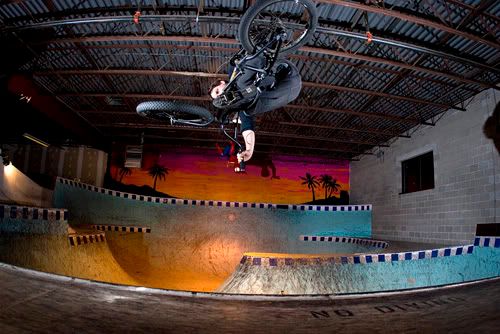 Name:
Derek Adams

Location:
Collegeville, PA
Sponsors:
Nope.
Years Riding:
24 (holy shit)
You are the man behind Orchid. When did that company get its start, and now that you are focusing all your time on it, what can we expect to see out of it?
Orchid got started in 2003. After 5 years we decided the brand was solid enough to warrant our full attention, so that's what we're starting to do now. We're pretty excited to begin this new chapter. Orchid should only get better from here on.
When you first started Little Devil, what did you expect? Did you ever see yourself starting a shoe brand that you have now?
With LD I just wanted to print some goofy t-shirts in the beginning. It wasn't anything serious at first, but it evolved. With the shoe company, I had the thought about in the back of my head since the late 90's but I never thought we could pull it off back then. Little Devil gave me the experience I needed to take that step.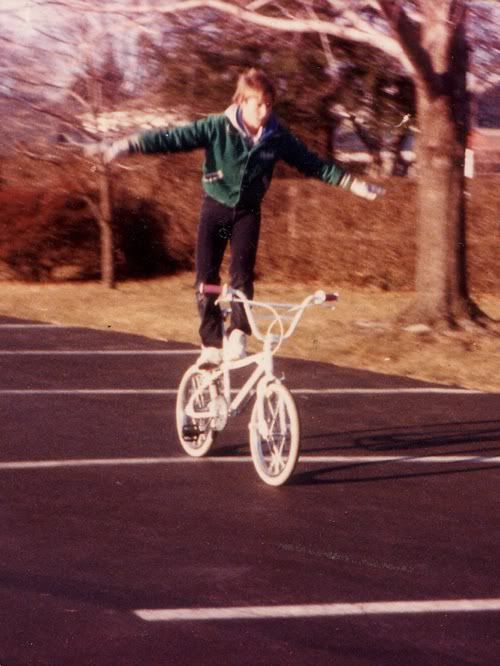 What is your next big move for the BMX industry?
A series of small moves. It's chess, not checkers baby!
With all this work you are doing, about how much time do you find to ride these days?
I have trails in the backyard so it's pretty easy to make time to ride when it's nice outside. I do wish I made more time to hit different spots more often. I can never get enough of FDR.
When you first got started with BMX, did you ever imagine you would be making a career that revolves around it?
No, I never imagined I'd even be riding this long. But I'm glad I kept at it, because bmx is so awesome right now.
What was your first BMX, and what are you currently riding?
My first real bike was a Mongoose Californian. Right now I have an S&M black bike.
You obviously have had the chance to ride some amazing spots, and owning (before taking it down) one of the best ramps in BMX. What is, or where is your all time favorite place to ride and why?
Minersville Trails (rip)
FDR Park, Philly.
Magic Skatepark (rip)
Romford, UK
Dusseldorf University
Hastings Park, Vancouver
Matt Beringer's yard
LD Bowl (rip)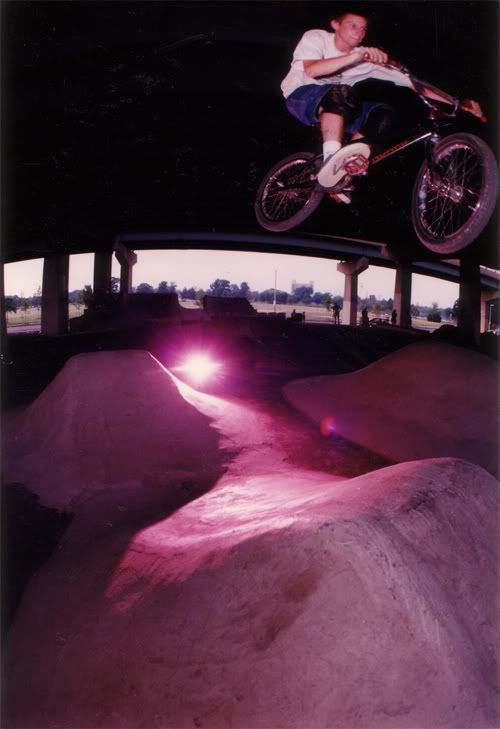 Where are some places you would really like to ride at some point?
There's a million concrete parks popping up that I'd like to ride.
Over the years you have had the chance to ride with so many people, in so many different sessions. If you could relive any one of those days, which one would you choose and why?
Mid 90's trail days were pretty good. It's all been good though.
What is the current trick you are trying to figure out and dial in or are you just chilling these days?
I haven't been into doing tricks for a while. The trick to me is not crashing now. These days I could do figure 8's in a bowl and still have fun. I'm slowly turning into an old school kook (and lovin' every minute of it).
If you could make a living off riding alone, would you still have done Orchid and Little Devil to the extent that you do it now?
Anytime I try to ride for the camera or in front of a crowd I crash and burn. Being a pro rider wasn't in the cards for me, but I enjoy what I do because it gives me the chance to be creative in more ways than one.
Obviously you have to follow trends a little bit to stay on top of your business, so where do you see BMX going trend wise in the future and what will fade out?
I wish bmx was less trendy, hopefully trends will fade out. Be yourself.
If you are talking to somebody who knows nothing about what BMX and they ask. How do you go about describing it and describing what you do?
I try not to talk about it with civilians, but if I must I tell people that I ride kids bikes that people do flips on. Most people have heard of the X-Games so sometimes I mention that.
If you could change anything about BMX, what would you change and why?
There's too much emphasis on competition. If you want to win something, play football. BMX to me is about cruising around and having fun. It's not that serious.
What do you think you would be up to if you never got into BMX?
I'd probably be more into the music scene, in a band or something.
If you couldn't do what you do right now for work, what do you think you would be doing?
Sometimes I think I should be doing something important, like a job that helps people or working with animals.
When you aren't working, or riding, what are you usually up to?
Hanging with my girlfriend Heather and my dog Lola.
Did you ever go to college for business or anything or did you just teach yourself step by step through Little Devil?
I got a 2 year degree from community college, but I never liked going there. College is a scam to get your parent's money. I learned everything about running a company on my own. Anyone can.
Have you ever bumped into somebody you went to high school with and been able to laugh in their face for doubting BMX would make a living for you?
Haha, no.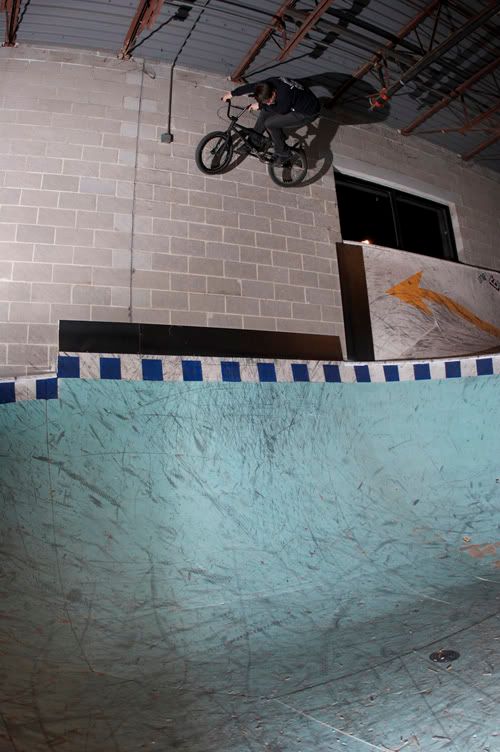 What is the first song to come to mind, and why do you think that was the one?
Bob Marley "Sun Is Shining" because I'm listening to it now. I wish it was true.
What is one of your biggest pet peeves, or just things that frustrate the hell out of you?
Cold rainy weather is frustrating the hell out of me right now.
I feel like you might have a pretty solid opinion on this one. Do you plan on voting, who do you plan on voting for, and why?
Wow, I really slacked on getting this interview done. I voted for Obama because war sucks. Hopefully he's going to end that soon. I really hope.
With the economy being pretty rough these days, what kind of effects has it had on you and Orchid, and do you see it coming back any time soon?
We have to watch our expenses more closely these days. Mainly it effects how many riders we can help out and how much we can do for them. It also effects how often I get to eat sushi. Which sucks because I freaking love sushi.
What is the relationship status looking like these days? Any tips for success for us dirty BMX riders?
I'm off the market (sorry ladies). My advice would be to watch that Pickup Artist show on VH1. That dude turns nerds into studs. It's amazing!
You win the lottery, what do you do with the cash and, do we ever hear from you again?
If I won the lottery I'd probably travel a bit more. You'd never hear from me again, but you might see me at your local concrete park.
Who would win in a fight between Spider Man and Chuck Norris?
Obviously Chuck Norris.
Who or what has been the biggest influences on your life?
My grandfather and my mom.
What is something about yourself that nobody really knows besides your closer friends?
Large crowds of bmxers freak me out.
If you could change anything about the world, what would you change and why?
Less people. There's way too many humans on the planet for our own good.
What kinds of advice do you have for people out there looking to start their own company?
Just have fun with it and take small steps. There's a lot to learn in business, but learning and trying new things can be really fun and rewarding.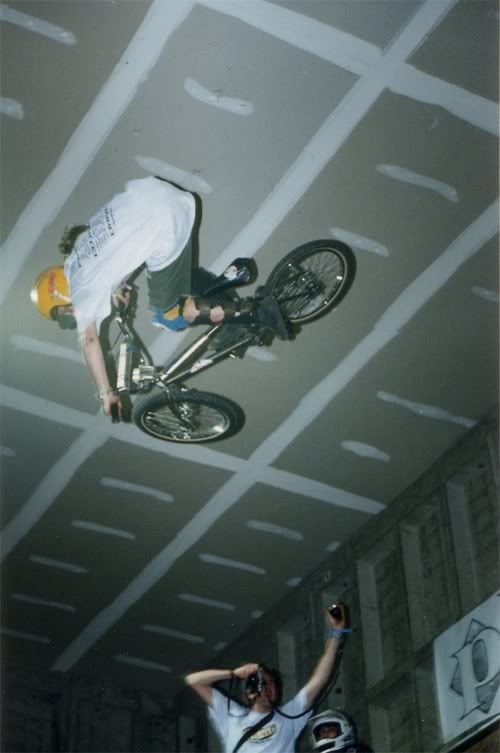 Do you have any shout outs or thanks?
I'll give a shout out to my friends and family. Especially Mike Clarke for the hard work he puts in to keep Orchid going. I can't thank that guy enough.
Anything else you would like to say?
Thanks to anyone who's ever supported Little Devil and Orchid. I'm honored to be able to do what I do for a living. That's all. Go ride.