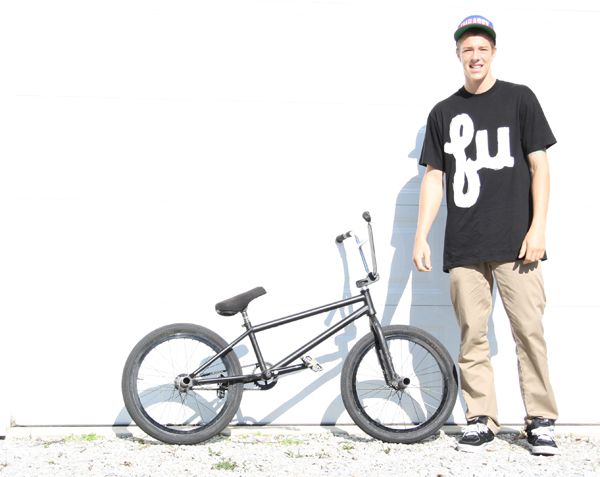 I've been a fan of Eli Taylor for a couple of years now. In that time, I've seen him develop into a hell of a rider. After recently parting ways with Stranger, Eli found himself a home on the Tempered team. I think this is actually the announcement of him joining the team… The new sponsor means a fresh new bike. Lets take a look at what Eli is riding these days!
Name: Eli Taylor

Location: Southern Ontario
Sponsors: Tempered bikes
Years Riding: I would say around 7, but I really have no idea.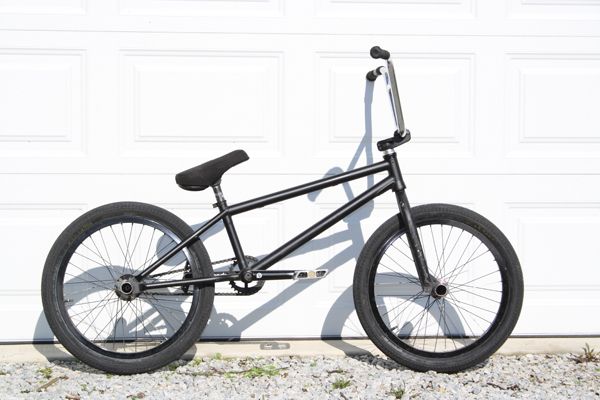 Frame: Tempered Treason
Bars: Tempered 1929
Forks: Sunday I think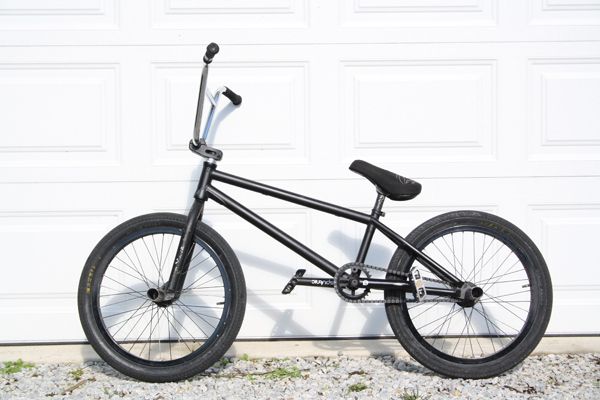 Stem: Tempered Crossbones Topload
Headset: Odyssey
Grips: Fit Eddies all day!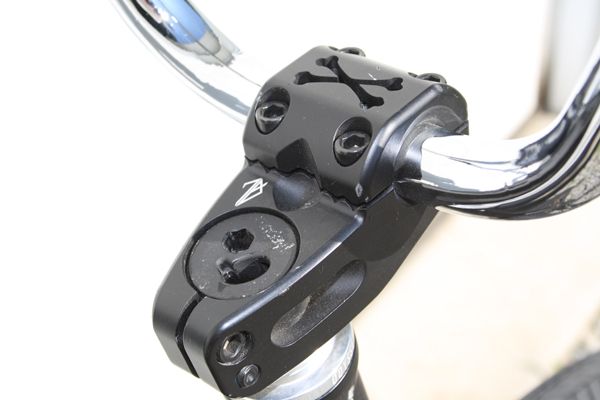 Cranks: Sputnic
Sprocket: Tempered
Chain: Shadow Halfink
Pedals: Odyssey Trail mixes
Seat / Post / Clamp: Shadow mid, random post, integrated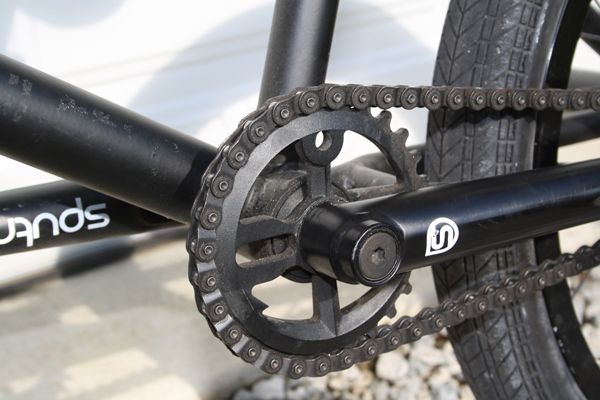 Front Wheel / Tire: 7ka to an Oddysey Vandero, Maxxis Grafter tire
Rear Wheel / Tire: 7ka to a Primo Mix, Maxxis Grifter tire.
Pegs: 4 randoms.
Hub Guard: Randoms
Brakes? Size 10.5
Mods: Cut my bars down to 27ish, that's about it.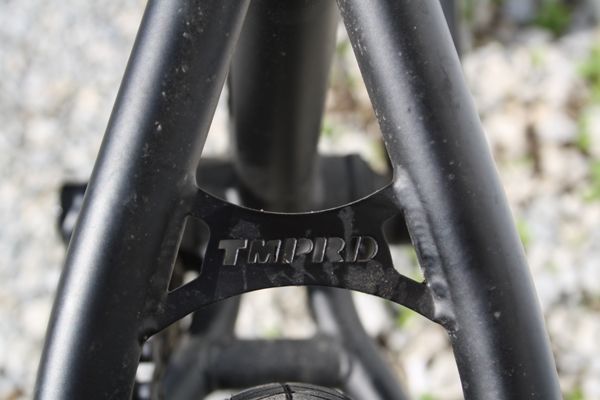 So you recently parted way with Stranger and Lotek. Any reason in particular or were you just not feeling it?
I guess I just wasn't into it anymore, felt like it was time to move on. I appreciate everything Rich did for me though, best of luck to him.
This is probably going to be the announcement that you are now on Tempered. How did that all come about? How are you liking things so far?
I'm not totally sure how it really came about, Mat is a dope dude and I've been talking to him for a minute, then when I left Stranger and Lotek, shit just fell into place. It's awesome so far, bike is so fresh and feels so deece!
Do you have any other fresh sponsor news you can tell us about?
Nope

Photo: Justin Browne
So we originally did an interview back in 2009 when I first took notice of you. Obviously since then a lot has changed. Do you feel like you look at BMX a little different now with sponsors and everything versus when you were just some kid on Bikeguide?
Word, I don't look at bmx any different now, then I did a few years ago. It's still just about having a good time with homies for me. Something that keeps me active and not bored, nahmean?
I'd imagine you have been filming for some sort of edit or something. When can we expect to see some fresh footage of you? Any video parts in the works?
Yeah, I have been getting a couple clips, hopefully soon!
Where have you been riding the most lately? Any spots you have been real psyched on?
Been riding a bunch in Toronto lately, that city is like one big skatepark. So good
Do you have any trips coming up?
I just got back from a week up north with some homies, been going on a bunch of little trips this summer.
What have you been up to outside of riding these days? School? Work? Girls?
Fuck school, Putting in work, I just wanna party.
What's the last song you heard, movie you watched and website you visited?
Bury Me a G by Jeezy, Blow, and Worldstarhiphop.
Do you have any shout outs or thanks?
Thanks to my Parents for being dope as hell and supporting me, all my homies for letting me sleep on their couches, Mat at Tempered, BMXFU for being some of the realist dudes in BMX, Resi ramps for helping me train for the Dew Tour, Kurt at The Union for this interview, I guarantee I have forgotten some people, but you know who you are.
Anything else you want to say?
Don't think so.