Things with BSD have been on the up and up like mad the last few years. They've stacked their team with some of the U.K's finest (Oh, did I mention Alex Donnachie is now riding for their pro team?), picked up a damn good U.S team and now even more damn good product. Grant was nice enough to give me a tour of what he's got cooking these days so let's take a look…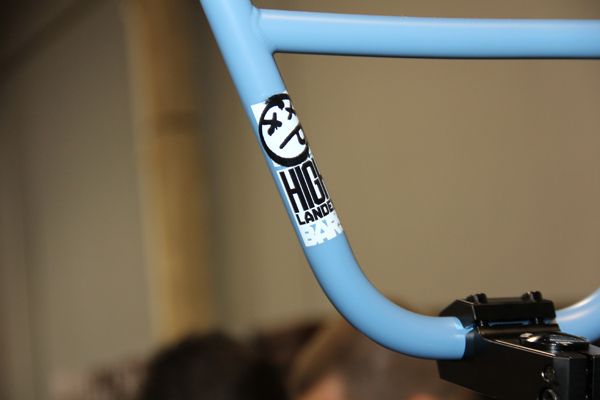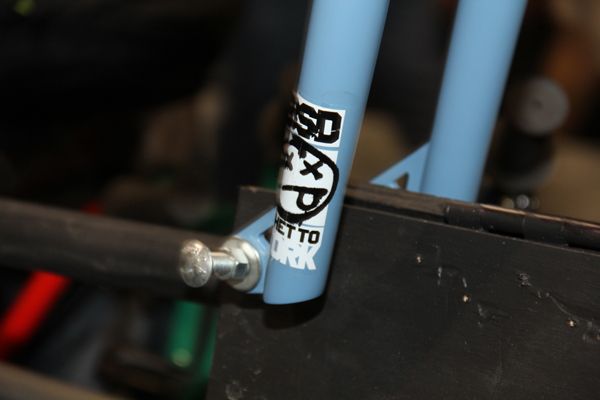 Kriss Kyle's new signature frame, bars and fork. These are available in a blueish grey similar to a past color BSD ran, but a little lighter.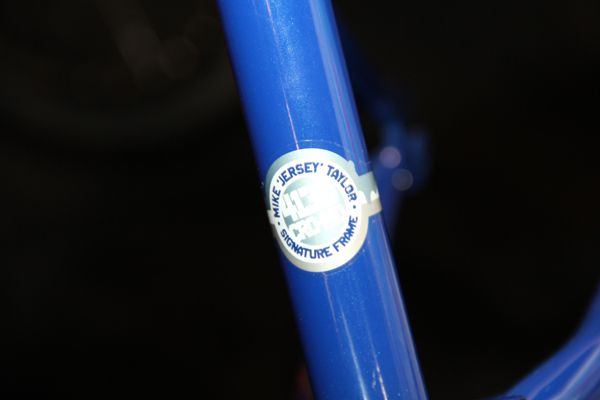 Mike Taylor's frame didn't get a huge change for this year. Mostly a different color way and a taller seat tube. This blue is so sick. There's also matching bars and forks I'll have a little further down.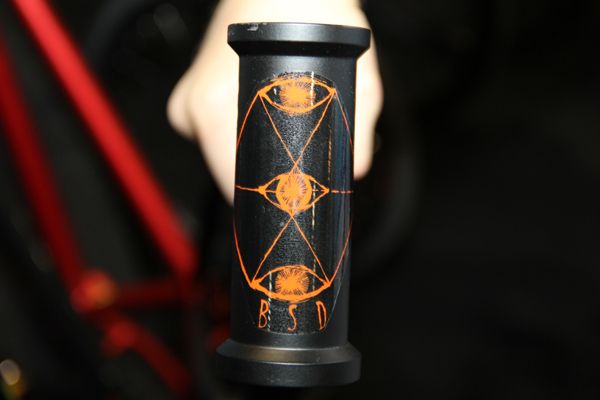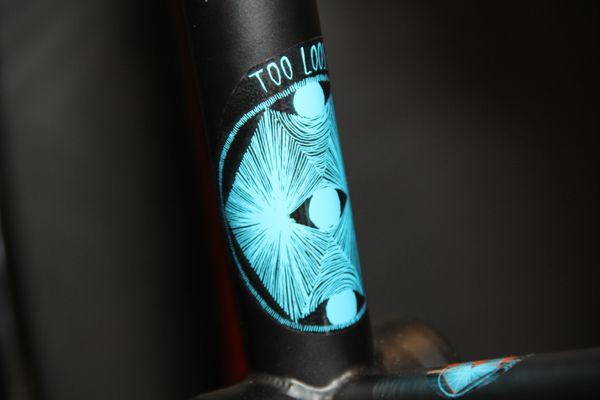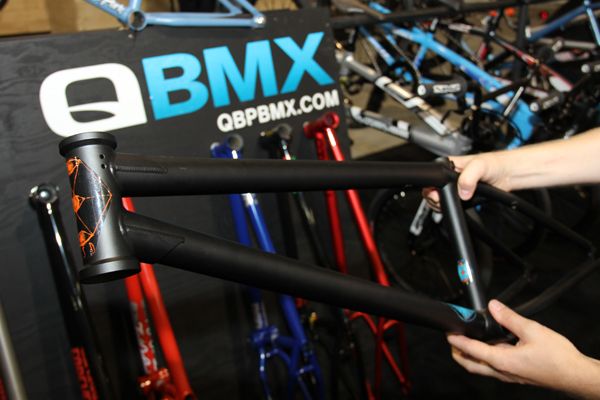 Here's a look at Antony Lille's new signature Too Loose frame. The frame geometry is similar to Mike Taylor's WZA frame, just there are brake mounts and a few other minor changes.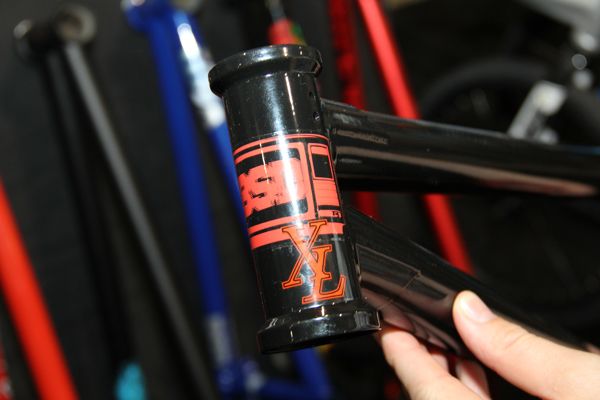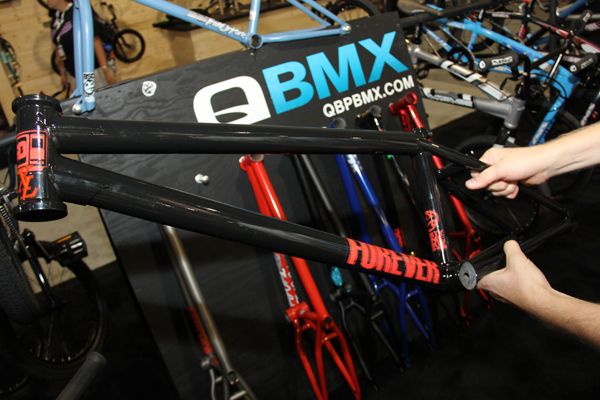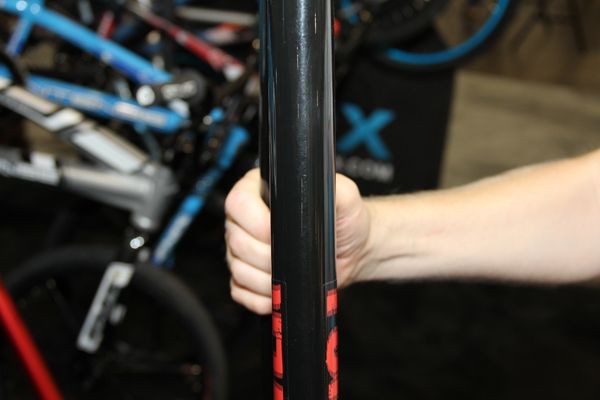 The Forever frame slightly updated with the ovalized down tube and wider back end. Good stuff.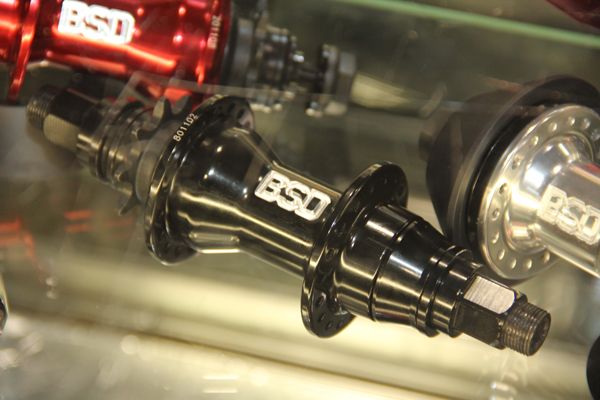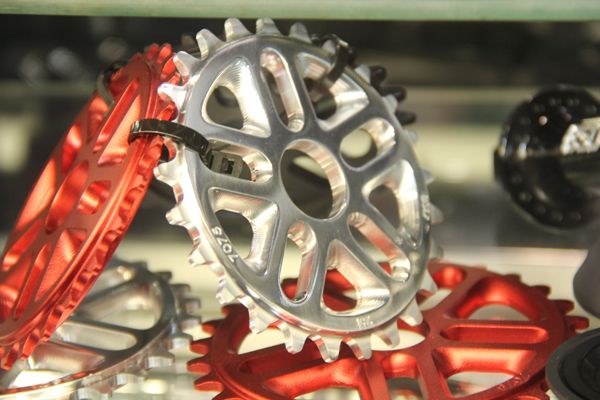 The hubs and sprocket!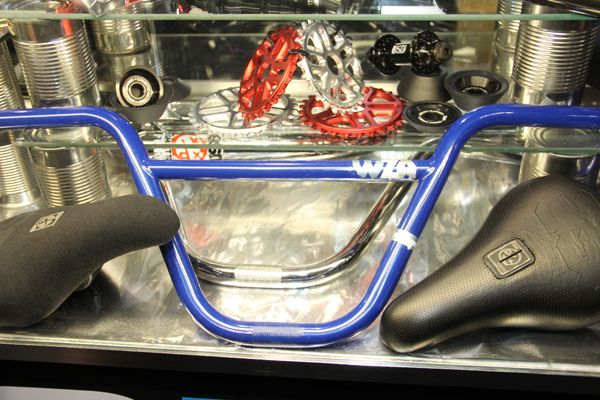 Fresh seats and the blue bars and forks to make the WZA frame. Looks sick.
All right, so that wraps up the BSD booth. They've made some real solid moves this year from product to team. I'm excited to see where things go. Grant mentioned they would be doing a few team trips and getting some stuff for you guys to get psyched on going, so keep an eye out for that.
Any questions? Leave it in the comments and I'll try and get you an answer!