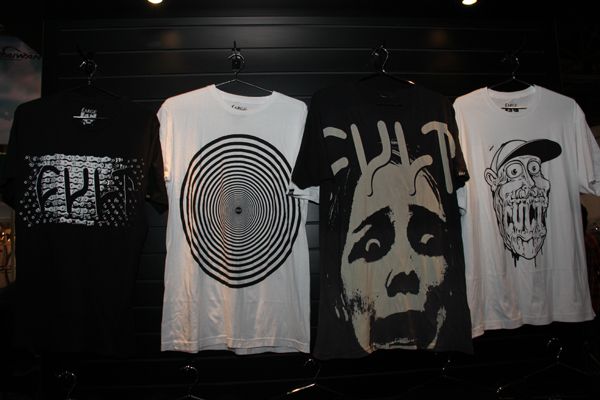 There's no doubt that what Cult has created since it was announced two years ago is crazy. There's not too many brands who have been able to create the same following that they have in that short of time. As expected, their line has continued to grow and evolve a bit. Here's a look at what they had to show off…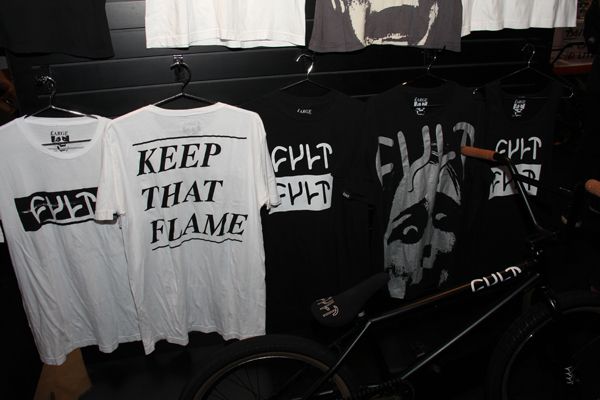 Tons of shirts with some real good designs…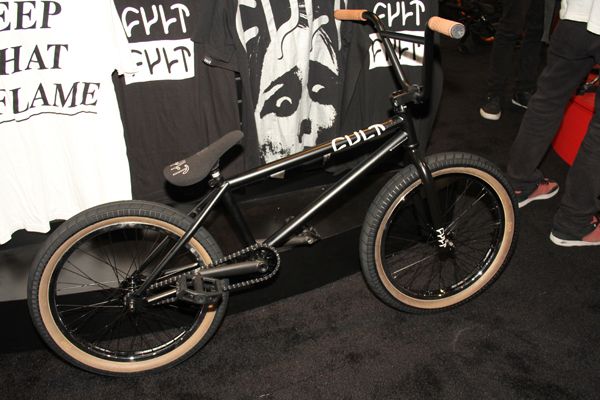 Look at that dialed unit. I'm not sure if that's a complete or if it was just a build they put together with all of their aftermarket parts and frame… My guess was just a display. Fresh.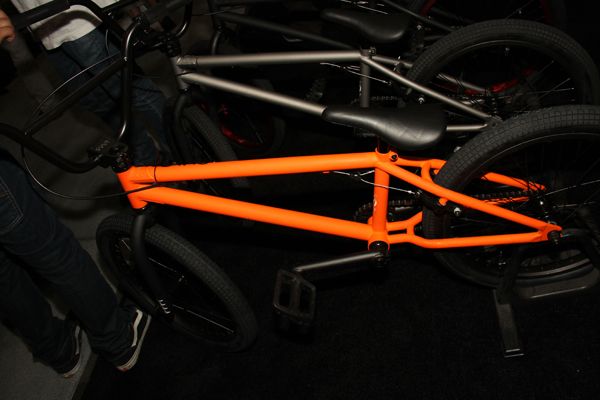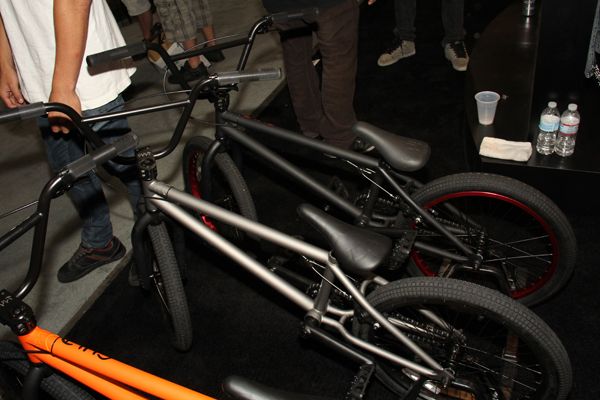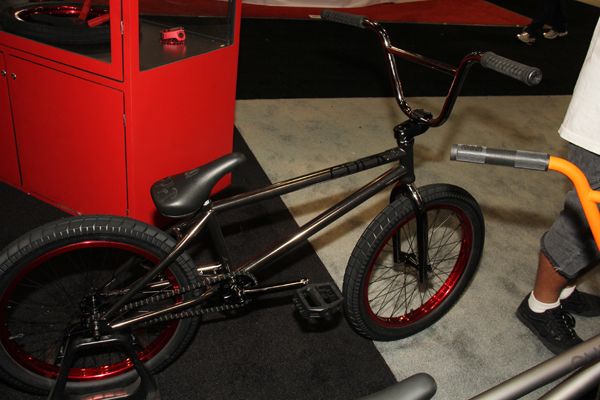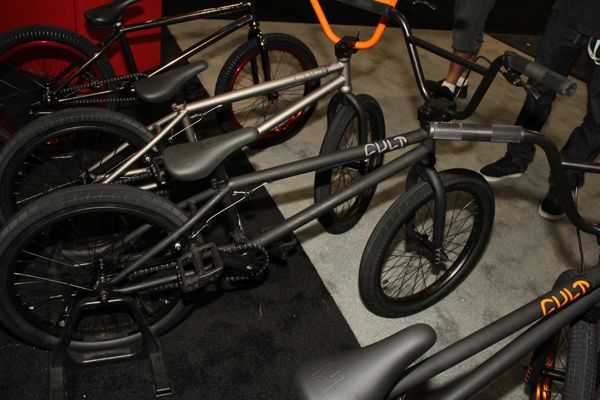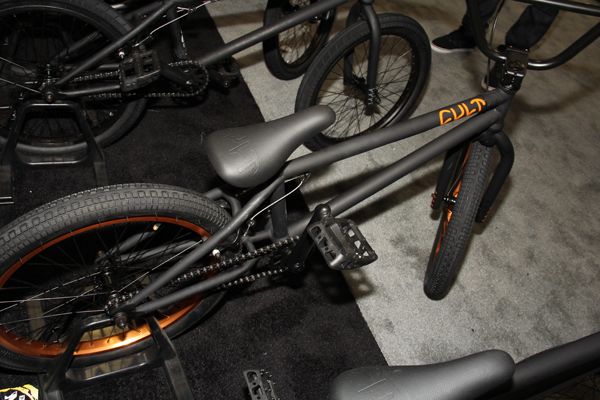 The complete range has grown a little since last year. Sorry for the sloppy photos. There were kids crawling all over the bikes so it was hard to get in there.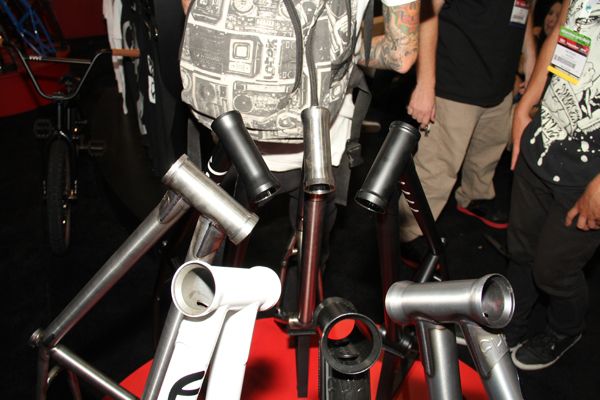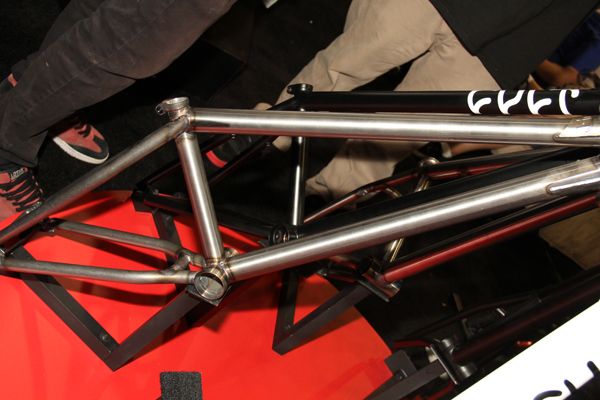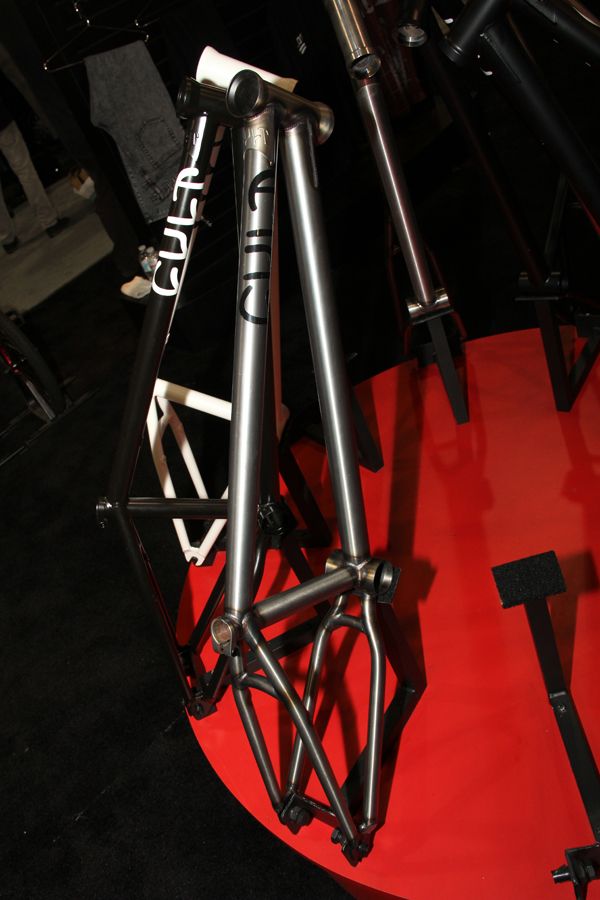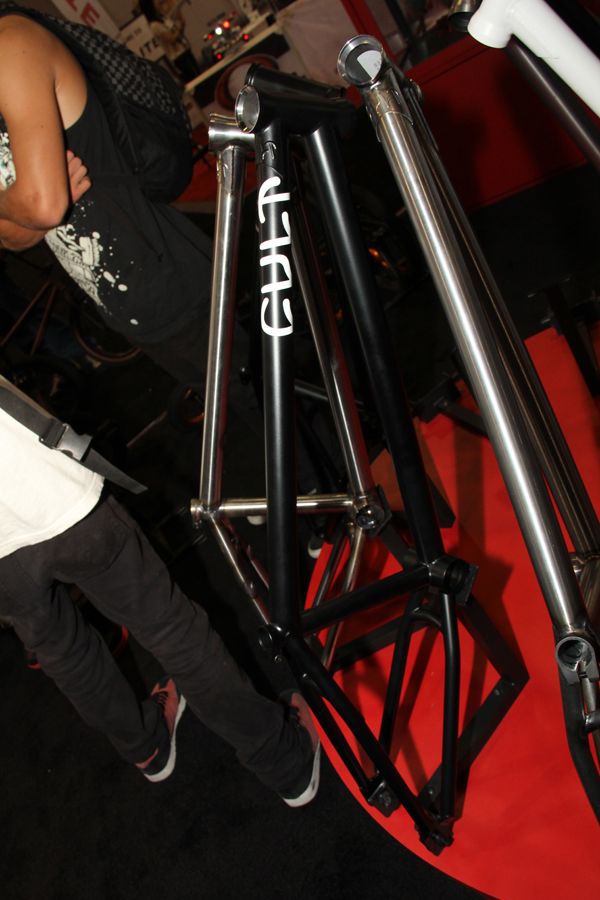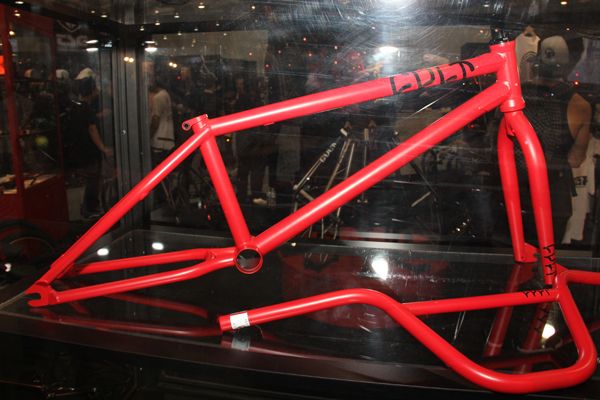 The U.S and O.S frames together. They're on their second version of these frames already. No real drastic changes from my understanding…. However, that red looks real good.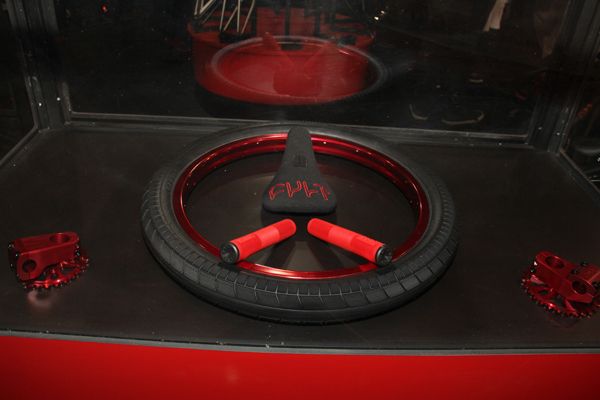 Red kit!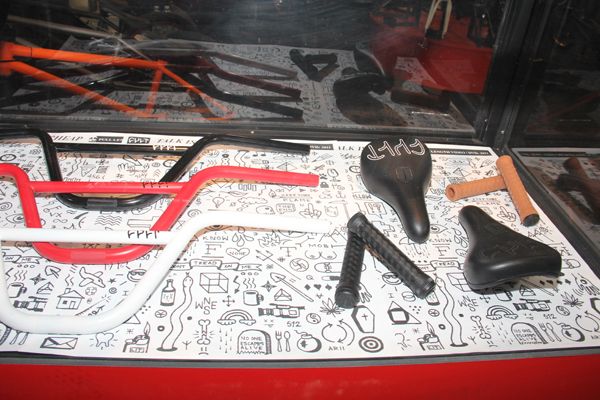 Seats and grips.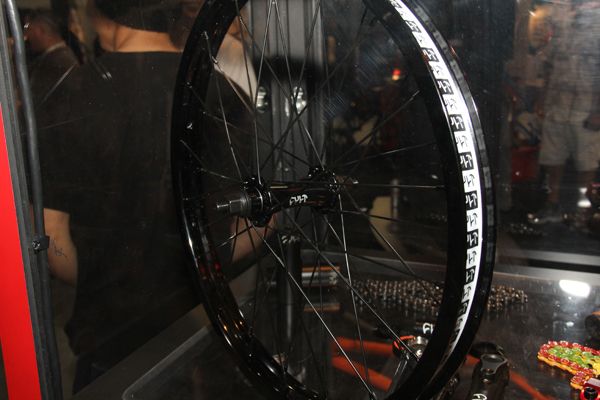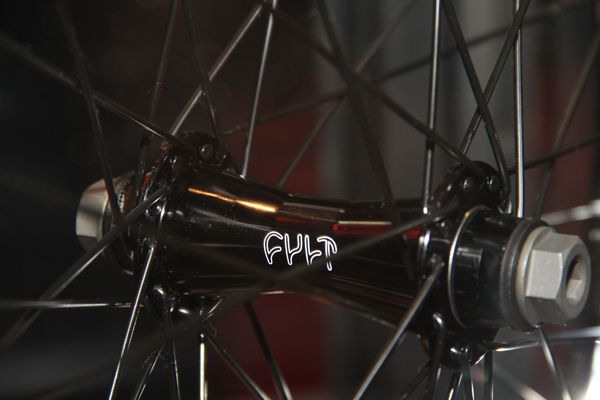 Cult wheels.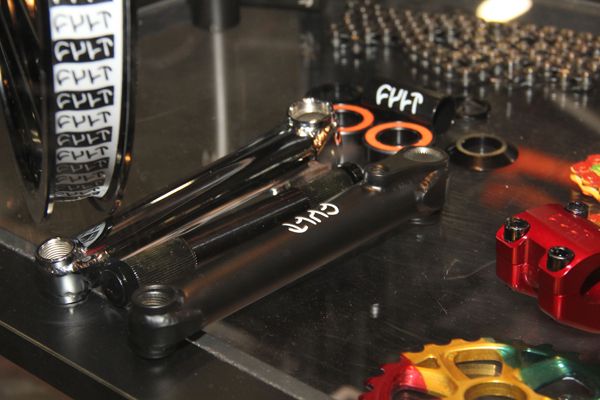 Cranks
Cult's half link chain that has been out for a bit.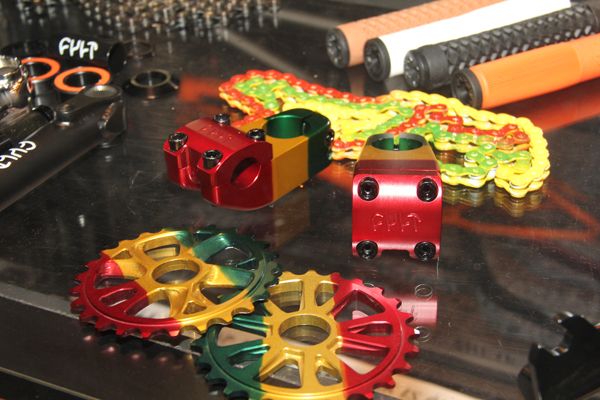 Rasta kit!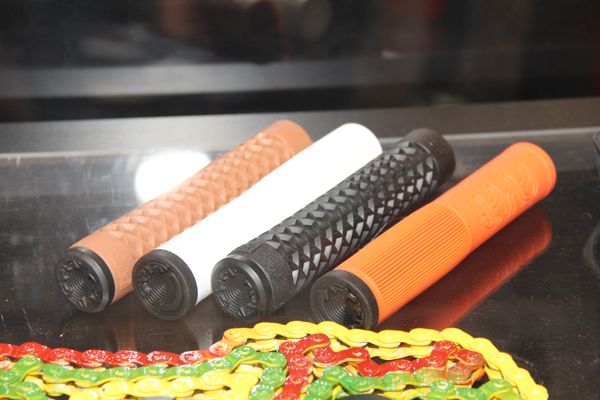 Hold on!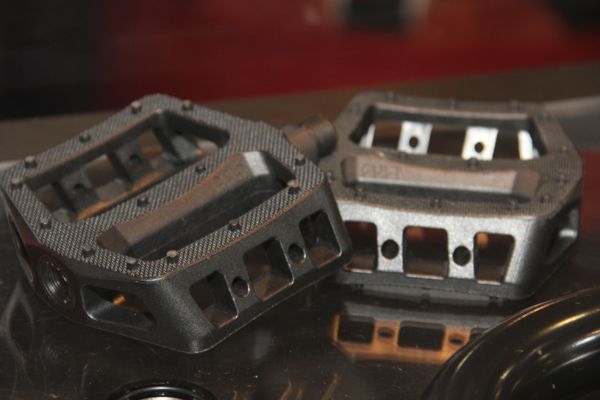 Pedals.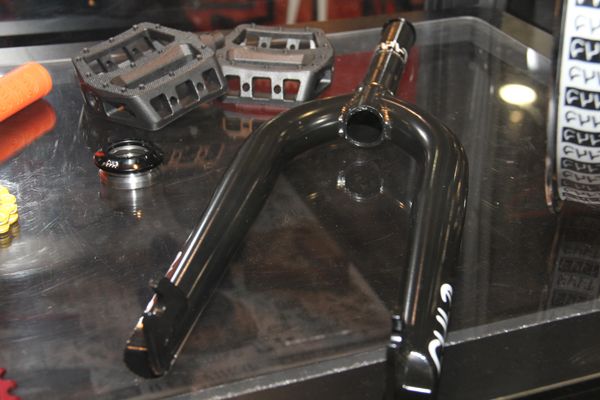 This fork has been out for a while, but I've heard good things.
So that wraps up the Cult booth. I didn't see any real drastic changes. More aesthetics and minor adjustments. Keeping it simple.
Any questions? Leave them in the comments and I'll try and track down an answer for you!